10 Best Aloe Vera Creams and Gels Reviewed
last updated
Nov 30, 2018
Runners have to deal with a lot of skin problems. Between moisture, exposure to the sun, and irritation caused by heat and motion, there is no shortage of problems that a runner would be forced to deal with when it comes to skin care.
The aloe vera plant is a well known
medicinal
aid. It can be used to treat many common runner ailments along with scratches, insect bites, and even dandruff. Due to the plethora of incredibly useful applications of aloe vera, it is unsurprising how in many different creams and
gels
there are. With such variety choosing the right one can be a challenge, so use this list to help simplify your choice.
4
Researched Sources
8.9k
Reviews Considered
272
Hours Researching
10
Products Evaluated
Product Purity
Application
Value
By Default
In Depth Review Top 10
Amara Organics (Cold Pressed)
Fruit of the Earth
Aubrey
Vassoul 100% Nature Organic
Sri Sri with Vitamin E
Seven Minerals Spray
Delúvia Miracle
Patanjali Divya
Green Leaf Naturals
Honeyskin Organics
Table of contents
Criteria Used for Evaluation
Other Factors to Consider
Frequently Asked Questions
Sources
10 Best Aloe Vera Creams and Gels
1

. Amara Organics (Cold Pressed)


All natural
No added colors, fragrances, or alcohol
No gummy residue
Fast absorbing
100% satisfaction money back guarantee
May not work for all users
Makes skin drier after use
Watery consistency
May be seen as expensive
Amara Organics (Cold Pressed) is an all-natural product with simple ingredients that absorbs quickly without leaving a gummy residue. The company offers an unconditional money back guarantee.
Read more
Key Features
Cold-pressed ingredients make up the formulation of this topical. Cold-pressed aloe is thicker and contains more nutrients than other methods. 100% natural and without colors, fragrances or alcohol it is formulated cleanly. The consistency is more watery than pure aloe vera, it is not cream based. However, some users have said if it thickens when refrigerated.
Cost and Value
This is one of the more expensive items on the list, however, seeing that it's all natural and organic, that has some bearing on the price.


Cream formula
Contains cucumber wheat germ, sunflower, & sesame seed oils extract
Contains Vitamins E & A
Effective, long-lasting formula
Contains fragrance
Contains parabens
Contains alcohol
"Fruit of the Earth" Lotion has a triple action formula that moisturizes, smooths dry skin, and provides protection from the elements.
Read more
Key Features
This is an excellent choice for plant-based healing of dry skin. Users may wish to note that this product contains parabens, as some wish to avoid using products that contain them. Formulated in a lotion form, it is applied easily which some users may prefer over gels. It will absorb well into the skin, without leaving an oily residue.
Cost and Value
This is an excellent value in terms of price, as this lotion is sold as a two pack. However, some users may wish to spend some additional money to be able to get a more natural product.


Contains grapefruit extract
Contains Vitamin E
Long lasting
Contains no thickening agents
Not much is needed to be effective
Great for burns
Some people get packaging that lists different ingredients/ changed the formula
Some users may suffer an allergic reaction to this product
Product may go rancid
Less vicious/ runnier than Aloe Vera
Aubrey makes a convenient liquid for hydrating dry, rough, cracked, sunburned skin.
Read more
Key Features
This product is certified organic by QAI Inc., which means that Aubrey sent their product to a lab to get it tested to ensure that the ingredients used are organic. This product is quite watery according to many users. If users are expecting something thicker, they may want to keep shopping.
Cost and Value
This product is quite expensive for how much you get; however, due to to the fact that you don't have to use much for it to be effective makes up for this fact. Some users have complained about a change in formula, which they see as making it less effective, though it does continue to get good reviews.
4

. Vassoul 100% Nature Organic


Concentrated aloe, no added ingredients
Organically grown
Very strong moisturizing
Well priced
Absorbs quickly
Not combined with a cream
May leave a "sticky" feeling after application
Vassoul Nature Organic concentrated gel is perfect for after-sun care, and intensive moisturizing. The products are 100% organic and natural, and are free from chemicals, alcohols (that dry your skin), and pigments.
Read more
Key Features
This product features pure and simple aloe vera without any other additives. It is cold pressed to preserve the product for longer and can be used to treat: acne, scars, rashes, cuticles, dander, insect bites, sunburn, and razor burn. Since this product is pure aloe vera, it may leave a gel-like or gummy texture, but has enhanced aloe properties due to the high concentration.
Cost and Value
This is a well-priced item, and cheaper than many of the competing products on the market. If you are looking for quick relief from the sun, or require aloe for small patches of skin, this product would be good for you.
5

. Sri Sri with Vitamin E


Lightweight and good texture
Contains aloe mixed with an intensive moisturizing cream
Has a nice scent
Good all-purpose moisturizer
Contains artificial ingredients
A lower concentration of aloe compared to gels
On the expensive side
Sri Sri is formulated with a multitude of other moisturizing ingredients to treat intensely dry or cracked skin. Made with mostly natural ingredients, there are some artificial preservatives as well. This product is a good all-purpose moisturizing cream.
Read more
Key Features
This product contains more traditional cream-based vitamins to help with moisturizing and restoration of the skin. The product absorbs quickly, and reviewers commented that it felt like, fresh, and smelled great. It works best when applied after showering.
Cost and Value
This product is more on the expensive end compared to other pure products available on the market and should be used in moderation if budget is an issue.


Advertised to work faster than other aloe vera gels
Easy to apply spray
Money back guarantee
May separate if not shaken before use
Some people may not like or find the formula effective and may be allergic to it
Seven Minerals Spray is a quick absorbing, easy to apply formula without thickeners, designed for use with both skin and hair leaving no unpleasant residues.
Read more
Key Features
Seven Organics comes in a spray bottle. Being that it's a liquid product, this is a convenient method of application. This product is an excellent moisturizer and effective at fighting acne naturally.
Cost and Value
This is an expensive product, to be sure, but you're paying for the Seven organics name and their no mess residue formula. Some users have experienced negative side effects from using it on more sensitive areas of their skin. The company suggests if this happens to that users dilute it before applying it to certain areas, such as the face.


Great moisturizer
Softens skin
Can help treat eczema, psoriasis, and sunburn
Good consistency
Not too greasy
Resistant to water
Absorbs quickly
The Delúvia Miracle is a product highly praised by those who have had the opportunity to use it. Over an over again its users have reported that it has brought them quick and soothing relief to the irritation that has plagued them. This cream goes on smooth and stays on consistently and is also resistant to moisture. Having the word "miracle" in the name is not to be taken lightly, and Delúvia lives up to it.
Read more
Key Features
Delúvia is an effective treatment for eczema, psoriasis, and sunburn as well as sensitive skin. This cream, like many aloe products, is also an effective moistener and skin softener. Delúvia is also hypoallergenic, so it is unlikely to cause adverse reactions. This cream is unscented but does contain a natural odor that some users found unpleasant.
Cost and Value
Delúvia Miracle Aloe Vera Cream does have a high price. That being said, it does produce rather impressive results. If you are suffering from a more advanced case of skin irritation, then Delúvia could be well worth the investment.
Moisturizes and softens skin
Quite effective
Some users like the scent
Gel has a cooling effect
Makes a good face scrub if combined with salt or sugar
Excellent for makeup removal
Contains fragrance & artificial colors
It's difficult to know what the exact ingredients are, as they're not listed.
Patanjali Divya has a rejuvenating formula that effectively moistens and softens skin.
Read more
Key Features
It's important to note that this product contains a fragrance, as some users are sensitive to added scents and may wish to avoid them in products they use. This product also contains artificial colors. It's also worth noting that this product does not state that it is organic, which is an important factor for some users with certain conditions.
Cost and Value
This is an excellent value for the natural, plant-based product.


Contains cold pressed aloe vera
Made in the USA
Paraben-free
Kid & Pet Safe
Excellent conditioner for hair
Refreshing formula
May not be ideal for sensitive skin
Some users may find formula ineffective
Dries sticky
Some users have commented it's watery
Some users don't like the smell of the product
Green Leaf Naturals is for skin, face, and hair and is a non-sticky, non-messy skin penetrating formula gentle enough not only for daily use.
Read more
Key Features
Contains cold pressed ingredients, which tends to be thicker than what you'd get by using other methods. This is the only product that states it's specifically safe to use around kids and pets, so users with them may wish to buy this product compared to others.
Cost and Value
This is an excellent, all natural product for the price. However, not everyone is happy with either the consistency or the product itself in terms of effectiveness or formulation.


Money back guarantee
Helps the skin to heal itself
No animal testing
Certified organic
Removed Polysorbate 80 (which was linked to cancer) from their product
Contains wax
Some users have received expired products
Doesn't work for everyone
Honeyskin Organics makes a soothing and rejuvenating topical that treats redness, shingles, eczema, itching, psoriasis, and rosacea without the use of fillers. This specific formula promotes healing.
Read more
Key Features
This product is the only one on the list that contains powerful anti-viral, anti-bacterial, and anti-fungal Manuka Honey. This is the only product on the list that contains blue-green algae, which is a collagen stimulant and rejuvenates the cells.
Cost and Value
This is an excellent value despite the price, due to how effective it is. However, some users may wish to avoid products that contain wax.
Criteria Used for Evaluation

Product Purity
Check the ingredients of the cream to make sure that there is a reasonable level of aloe in the skincare product. Often, aloe will be added in small proportions so that the skin care product can be labeled as having aloe, but the quantities are too small for it to be effective. Look for all-natural products and avoid using any skincare product that has ingredients that you do not recognize or have complicated chemical names.
If you have allergies to skin care products, make sure that you check the ingredient labels on the aloe cream to make sure that you will not have a reaction. Additives to skincare products can cause allergic reactions, so if you commonly have allergies to skin care products, please be diligent in your choice to avoid unnecessary discomfort!

Application
Typically, people's skin will fit into one of five categories: normal skin, dry skin, oily skin, combination skin, and sensitive skin. Knowing your skin type is essential when you're shopping for a good cream, gel, oil or lotion so that it will blend well with your skin type and environmental conditions to reduce irritation. There is a range of Aloe Vera skin products for the five categories to ensure our users find exactly what works best for them. For instance, dry skin types will need an Aloe Vera cream that guarantees 100% moisturizing effect and with an after cooling effect that will loosen the tightening of the skin to encourage free and easy circulation of blood. Products will typically be labeled with what skin type it is best suited for, to help you make an appropriate choice.
When our skins are not properly cared for, they are vulnerable to severe dryness or infections that may keep us indoors. To find the right product for your skin, please consult a doctor for more information if an infection is present. They can direct you to which type of product will be most appropriate.

Value
Skincare products can get pricey. Typically, the more expensive the product, the higher quality the ingredients are, and the more quickly you will see results. However, you don't have to overcomplicate it; plain aloe vera lotion can do wonders, and there are many home remedies that you can find online as well. Determine your budget and get creative. You don't have to break the bank to take care of yourself, but make sure that you are looking for all-natural ingredients and avoid anything that is packed with chemical fillers.
Expert Interviews & Opinions
Most Important Criteria
(According to our experts opinion)
Experts Opinion
Editors Opinion
Users Opinion
By Default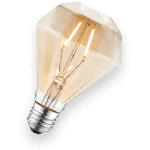 You Can Eat It Too!
While we don't recommend eating any of the products listed above, it's true that aloe vera can provide positive health benefits if ingested. For example, there are many Japanese drinks that incorporate aloe vera as a key ingredient.
Baby Powder Is Your Friend
Aloe vera is far and away the best natural remedy for sunburns and most other skin burns. However, talcum powder, also known as baby powder, can also be very effective at treating irritated skin. Try using a bit of both for the best results.
Other Factors to Consider

Effectiveness
Before you make a purchase, determine what you need the product for. This will help you to focus your shopping on products that will meet your needs. If you need it for blemishes, make sure that you make this very clear to the sales people, or include this as part of your online research. This way you can ensure you'll get the most bang for your buck.
Frequently Asked Questions
q:
How do I know which cream is best for my skin?
a:
Being able to assess the needs of your skin is key to answering this question. There are many sources that can help you determine your skin type. Also important to try and find out what products or particular ingredients that may irritate or aggravate your skin. Trying small amounts in small areas and being attentive to its effects is a one way to determine what products will work better for you and what ones to avoid.
It is key to remember that your skin is unique. What works for others might not work for you. You will be able to feel the results of an effective cream and the same goes for the ones that you should probably avoid.
q:
Are Aloe Vera creams best for any type of skin?
a:
Aloe Vera Is one of the best plant species that have numerous benefits to everyone's skin, but if you have one of the most sensitive skin types avoid using just any product made of Aloe Vera until you are sure that will work with you. Before doing so get all the details of your skin pH too as this will give you the right pH you need to balance your skin to avoid irritations and inflammations.
q:
When should I start seeing results?
a:
When it comes to treating skin irritation most who start an aloe based regimen will see results in 2 to 3 days. While the effect can vary in their strength, if you don't see any visible results in about 2 weeks we would encourage you to try a different product.
Our best advice will always be to encourage you to consult a doctor or dermatologist for an ongoing or persistent problem.
q:
Are Aloe Vera creams expensive?
a:
Like any product, aloe vera varies in price. In some instances of the price difference, it is because the product contains extra ingredients for different effects, such as extra protection for sensitive skin.
As far as relating quality to price, there isn't always a correlation. The products on our top 10 list have differing prices but are all of noteworthy quality. Reading reviews and assessing through your own use is always the best way to know if you are getting your money worth.
Sources
Healthline,

Article

,

Sep 06, 2016

,
NDTV Food,

Article

,

Sep 01, 2017

,
Medical News Today,

Article

,

May 28, 2017

,
Subscribe to our newsletters