10 Best Aloe Vera Creams and Gels Reviewed
last updated:
Oct 29, 2019
As any runner will tell you, running outdoors is a vastly better experience than running indoors on a treadmill or track. You can connect with nature and take in picturesque views as you run your favorite trails. Your skin gets to soak up vitamin D from the sun while feeling the cool breeze against your body. Unfortunately, too much sun and wind can also damage your skin. This is where Alow Vera comes in!

Aloe Vera is a plant that's well-known for its medicinal properties—it's commonly used for sunburns, insect bites, and even dandruff—and is a natural alternative to harsher products that contain ingredients many of people might be sensitive to. Our list of the best Aloe Vera creams and gels will help you find the perfect product for your skin's protection!
In a Hurry? The test winner after 9 hrs of research

Earth's Daughter
Why is it better?
No sticky residue
100% natural
Safe for the whole family, including pets
Money back guarantee
In a
Hurry? Editors choice:

Test Winner: Earth's Daughter

1320
Reviews Considered
9
Hours Researching
17
Products Evaluated
Product Purity
Application
Value
Side Effects
Versatility
By Default
10 Best Aloe Vera Gels, Creams and Lotions
Criteria Used for Evaluation


Product Purity
Check the ingredients of the aloe vera gell, cream or lotion to make sure that there is a reasonable level of aloe in the skincare product. Often, aloe will be added in small proportions so that the skin care product can be labeled as having aloe, but the quantities are too small for it to be effective. Look for all-natural products and avoid using any skincare product that has ingredients that you do not recognize or have complicated chemical names.
If you have allergies to skin care products, make sure that you check the ingredient labels on the aloe cream to make sure that you will not have a reaction. Additives to skincare products can cause allergic reactions, so if you commonly have allergies to skin care products, please be diligent in your choice to avoid unnecessary discomfort!


Application
Typically, people's skin will fit into one of five categories: normal skin, dry skin, oily skin, combination skin, and sensitive skin. Knowing your skin type is essential when you're shopping for a good cream, gel, oil or lotion so that it will blend well with your skin type and environmental conditions to reduce irritation. There is a range of Aloe Vera skin products for the five categories to ensure our users find exactly what works best for them. For instance, dry skin types will need an Aloe Vera cream that guarantees 100% moisturizing effect and with an after cooling effect that will loosen the tightening of the skin to encourage free and easy circulation of blood. Products will typically be labeled with what skin type it is best suited for, to help you make an appropriate choice.
When our skins are not properly cared for, they are vulnerable to severe dryness or infections that may keep us indoors. To find the right product for your skin, please consult a doctor for more information if an infection is present. They can direct you to which type of product will be most appropriate.


Value
Skincare products can get pricey. Typically, the more expensive the product, the higher quality the ingredients are, and the more quickly you will see results. However, you don't have to overcomplicate it; plain aloe vera lotion can do wonders, and there are many home remedies that you can find online as well. Determine your budget and get creative. You don't have to break the bank to take care of yourself, but make sure that you are looking for all-natural ingredients and avoid anything that is packed with chemical fillers.


Side Effects
One thing many people are concerned about when it comes to any type of medication, supplement, or health-related product is how safe is it. Fears about side effects are common and are only rising as more and more reports come out about side effects from common medications that have been used for years. So, it is only natural that people would be concerned about any possible side effects with these creams and gels. Thankfully, there is little reason to be worried!
When it comes to skin care products, aloe vera is one of the safest and most effective around. Because it uses natural ingredients that are plant-derived, there is less concern over side effects. Usually, if anyone has a reaction to a gel or cream made with aloe it is because they have a sensitivity to one of the other ingredients in the gel or have a rare allergy to the aloe plant. This is not at all common so the chances are you will be just fine using any of these gels and creams that we have featured here on our list for you.


Versatility
Another factor worth looking at during your search for the best skin care products on the market is how versatile they are. When looking for the best options, you will want to think about where you need to use the gels or creams and what areas you need the most help with. Aloe is a gentle product and can be used in a wide range of applications as well as a number of ways making it a versatile product that can lend itself well to health and wellness applications- like gels and creams.
If you want versatility aloe vera is a great option. It can be used in sprays and gels and creams and can be used in many different areas of the body. It will heal, moisturize, protect, and improve the look and feel of your skin. Aloe products can be easily applied to the skin and the biggest issue you will usually have to deal with is some residual stickiness or slipperiness until it is fully absorbed. It is a very versatile product as you can see by the range or skin care products we have featured here on our list!
Expert Interviews & Opinions
Most Important Criteria
(According to our experts opinion)
Experts Opinion
Editors Opinion
Users Opinion
By Default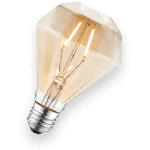 You Can Eat It Too!
While we don't recommend eating any of the products listed above, it's true that aloe vera can provide positive health benefits if ingested. For example, there are many Japanese drinks that incorporate aloe vera as a key ingredient.
Baby Powder Is Your Friend
Aloe vera is far and away the best natural remedy for sunburns and most other skin burns. However, talcum powder, also known as baby powder, can also be very effective at treating irritated skin. Try using a bit of both for the best results.
Safe for all
Aloe is a gentle and safe natural ingredient that helps soothe the skin and protects it against damage. Best of all, it is safe for use by the very old and the very young- two of the age groups most vulnerable to sun damaged skin!
Find the value
It is important to remember that the true value of a product is seen in the benefits you can enjoy and the special features it has to offer. The price is just the cost to you financially but the true value can far outweigh the initial cost when you find the right product!
Other Factors to Consider


Effectiveness
Before you make a purchase, determine what you need the product for. This will help you to focus your shopping on products that will meet your needs. If you need it for blemishes, make sure that you make this very clear to the sales people, or include this as part of your online research. This way you can ensure you'll get the most bang for your buck.


Portability
One great thing about these aloe vera base gels and creams is that they are designed to be portable and easy to take with you wherever you go. They can be packed away and carried in a backpack or luggage easily so you are never without the skin care treatments you want and need, no matter where you are or what you are doing.


Compatibility
One common concern with skin care products that contain chemicals or certain prescription medications is how safe they are to use with other medications and products. Thankfully, no major interactions have been reported and aloe gels and creams are safe to use, even if you taking other medications or have other health conditions you are dealing with.


Ease of Use
The final big factor that makes this top ten list so great is that every product we feature here is easy to use. There are no complicated steps or involved preparations needed to be able to us these gels and creams. They are made to be easy to use and will get the job done quickly, easily, and efficiently!
Frequently Asked Questions
q:

How do I know which cream is best for my skin?

a:

Being able to assess the needs of your skin is key to answering this question. There are many sources that can help you determine your skin type. Also important to try and find out what products or particular ingredients that may irritate or aggravate your skin. Trying small amounts in small areas and being attentive to its effects is a one way to determine what products will work better for you and what ones to avoid.

It is key to remember that your skin is unique. What works for others might not work for you. You will be able to feel the results of an effective cream and the same goes for the ones that you should probably avoid.
q:

Are Aloe Vera creams best for any type of skin?

a:

Aloe Vera Is one of the best plant species that have numerous benefits to everyone's skin, but if you have one of the most sensitive skin types avoid using just any product made of Aloe Vera until you are sure that will work with you. Before doing so get all the details of your skin pH too as this will give you the right pH you need to balance your skin to avoid irritations and inflammations.
q:

When should I start seeing results?

a:

When it comes to treating skin irritation most who start an aloe based regimen will see results in 2 to 3 days. While the effect can vary in their strength, if you don't see any visible results in about 2 weeks we would encourage you to try a different product.

Our best advice will always be to encourage you to consult a doctor or dermatologist for an ongoing or persistent problem.
q:

Are Aloe Vera creams expensive?

a:

Like any product, aloe vera varies in price. In some instances of the price difference, it is because the product contains extra ingredients for different effects, such as extra protection for sensitive skin.

As far as relating quality to price, there isn't always a correlation. The products on our top 10 list have differing prices but are all of noteworthy quality. Reading reviews and assessing through your own use is always the best way to know if you are getting your money worth.
q:

Are aloe vera creams and gels safe?

a:

Since they are made from natural products most gels and creams made from aloe are very safe and very effective. Of course, there are other ingredients use so it is important to check the label if you know you are allergic to certain chemicals or components of other gels and creams. It is very rare for someone to have an allergic reaction to an aloe-based gel or cream so you should not have anything to worry about. However, if you have major skin problems such as skin cancer or uncontrolled eczema or psoriasis then you will want to talk to your health care provider before you start using any gels or creams to make sure they are safe for you to use in your unique situation!
Subscribe to our newsletters