10 Best Aloe Vera Supplements
last updated
Jun 07, 2019
Whether you are just starting your search for the best oral
Aloe Vera
supplements, or want to replace your current one, you have come to the right place!
Aloe Vera is a
medicinal
plant that has literally been used for centuries—and its benefits have been confirmed time and time again! While the best oral Aloe Vera supplements will not be the answer to all of your issues, they will bring most people tons of benefits. It's important to note, however, that some people have experienced
side effects
that prevent them from using it topically or consuming it at all—so make sure to test it out at first, just in case you happen to be sensitive to the plant.
In a Hurry? The test winner after 10 hrs of research

Lily of the Desert
Why is it better?
Made with certified organic aloe vera leaves
Preservative free (which may cause differentiation of color between batches)
Unflavored, for those who want to avoid flavorings 
The product is a "whole leaf" aloe
In a
Hurry? Editors choice:

Test Winner: Lily of the Desert

11
Researched Sources
1000
Reviews Considered
10
Hours Researching
15
Products Evaluated
Use
Application
Features
Value
Ease of Use
By Default
Our Top 10 Best Aloe Vera Supplements



Made with certified organic aloe vera leaves
Preservative free (which may cause differentiation of color between batches)
Unflavored, for those who want to avoid flavorings 
The product is a "whole leaf" aloe
May contain potassium sorbate, a potential carcinogen
Some people aren't thrilled about the taste
Product needs to be refrigerated after opening.
'Lily of the Desert' is a great tasting certified organic & GMO-free aloe product containing the aloe's polysaccharides, which are the aloe's micro-nutrients. Refrigerate after opening to avoid spoilage.
Read more
Type of Product
This is a liquid/ gel type of a product, in a gallon size container. Some users have commented that it is more watery than pure aloe vera.
Key Features
For those who don't want to keep reordering the product, it comes in a handy 128 oz. (1 gallon) size.
It is certified as organic by IASC, which is the Int'l Aloe Science Council
The aloe vera comes from the whole leaf, not just the "gel" inside part of the leaf.
Cost/ Value
This is an excellent value in terms of cost, but not everyone is thrilled about the taste or that it may contain potassium sorbate.



Gelcaps, so no taste  
Does not contain many allergies
Super concentrated
Contains beef-based gelatin
Ineffective for some users
'NOW' Aloe Vera Gels, contain a super concentrated 200:1 formula, the equivalent of 5000 mg, or about 1 tablespoon of the inner filet (gel) Aloe Vera. The outer shell is made of cow gelatin.
Read more
Type of Product
This is a gel tab product. You get 100 tabs in the bottle. There seems to be some confusion over the serving size. Amazon lists the serving as serving size as 2 tabs whereas the Q & A list it as being 3 tabs on the bottle.
Key Features
For those who are sensitive to such things, this product contains no yeast, preservatives, corn, sugar, shellfish, starch, egg, gluten, or soy.
Users will want to know that this product contains bovine (cow) gelatin, in case they want to avoid such products for medical or religious reasons.
Cost/ Value
This is reasonable, albeit not a great deal in terms of cost. How good of a deal it ultimately rests upon how often, and at what dosage(s) users take them.



Enhanced with Aloe PolyMax+
Potent
Packaging prevents oxygen from entering
Certified by the Aloe Science Council
Expensive
Some users complain it caused them some stomach issues
The Nature's way Aloe vera juice is another juice option on our list. If you want an oral aloe vera supplement that is easy and fast to take on a daily basis, then a juice form is an excellent form to consider. Some taste better than others, so it really just depends on your preference and how you feel about the taste of the aloe vera supplement.
Read more
Type of a Product
This product is an aloe vera juice that is enhanced AloePloy Max+ and you can drink anywhere from 1 to 8 ounces each day if you want to get your daily dose in.
Key Features
The aloe vera used in this juice is really potent and grown in extraordinary rich and potent soil. Since it is enhanced with AloePoly Max+ it is one of the most potent juices options you will have to choose from. The company bottles this product with a special nitrogen process that is designed to keep oxygen out of the bottle and thus ensure the aloe vera juice has a long shelf life. The International Aloe Science Council also certifies this product, which means it is pure, potent, and effective.
Cost/ Value
This aloe vera juice product is definitely one of the more expensive options on our list. However, if you are serious about your aloe vera supplement and want something you know you can trust then this is a highly potent and concentrated supplement that comes highly recommended by many users.



Reasonably priced.
Easy to swallow soft gel form
Concentrated formula
May cause stomach discomfort for some users.
Contains soybean oil, which is an allergen for some users
'Puritan's Pride' Aloe Vera Extract soft gels contain 5000 mg of aloe vera per serving. Advertised as effective for digestive track problems.
Read more
Type of product
This product is a soft- gel. Serving size is 2 gels, which means each bottle contains 100 servings.
Key Features
These pills have soybean oil in them, which some users may wish to avoid.
This is an easy-to-swallow small soft gel product, which some users may prefer over "hard" pills, liquids or powders.
Cost/ Value
This is a reasonable cost for the soft gel capsule, though the manufacturer could avoid soybean oil as a filler.
5

. Amera Beauty Aloe Vera Gel



Easy to use gel
Fast absorption
Smooth clean feel
Affordable price
Another popular formulation for aloe vera supplements is aloe gel. This formulation is great for topical applications and the Amera Beauty Aloe Vera Gel is a perfect choice for any skin care needs including sun burns, dry skin, eczema, and more!
Read more
Use
Aloe vera gel can be used in a number of ways to soothe irritated or damaged skin. The natural antioxidants in aloe helps calm pain and sensitivity while also speeding cell recovery. It is safe to used by young and old, making it a great choice for people with a range of health concerns.
Application
Aloe gel like Amera Beauty Aloe Vera Gel can be applied to the skin after a sunburn to cool and sooth the damaged skin. You can also use it after showers to moisturize the skin and lock in water to keep cell healthy. And the nutrients in it can easily be absorbed through the skin!
Features
This product is made with 100% natural, 99.75% organic Aloe Vera Gel and has no added color, fragrance, or alcohol for a safe formulation that can be used by anyone. It is fast absorbing, mess free, and won't leave your skin sticky or slippery once it is absorbed.
Value
For a natural organic aloe gel that has a range of applications and uses, the Amera Beauty Aloe Vera Gel is very reasonably priced. It is a great choice for anyone to have on hand and is a smart investment into your overall health that will more than pay for itself long term!
Ease of Use
This gel formulation is very easy to use and is a perfect choice for a quick and easy remedy to keep on hand. No trip to the beach should be without the protective benefits of aloe and anyone with dry and sensitive skin will get quick and easy relief with this great product formulation.
6

. Merlion Naturals Aloe Powder



Easy to use formulation
Dissolves in water
A little goes a long way
Decent price
Some issues with sealing bag opening
Not everyone likes the taste
Looking for a nice way to add the power of aloe to your diet? If so then Merlion Naturals Aloe Powder is what you want and need. It has everything you are looking for in a convenient, powerful, and easy to use formulation!
Read more
Use
Many people today are enjoying the benefits that come from using aloe in their diet on a regular basis. Not everyone likes drinking aloe vera juice so for those who want an easier way to add this antioxidant food to their diet the Merlion Naturals Aloe Powder is a great choice!
Application
With a powder formulation, this aloe vera supplement can be added to food and drink quickly and easily for a great way to boost your meals. Add however much or however little you want for a custom taste that fits your likes and dislikes as well as your own personal health needs.
Features
Merlion Naturals Aloe Powder comes in a durable resealable plastic zip close bag that keeps everything fresh for longer periods of time. It is also a finely ground powder so it is easy to incorporate into many different dishes to make it a perfect go to supplement.
Value
Aloe vera products come in many formulations and each has a different price range. This can make it hard to compare some products since deferent weights and services are involved. But all in all, the Merlion Naturals Aloe Powder is a great value that is well worth the investment!
Ease of Use
While it might not be as easy as pouring a glass of liquid aloe vera juice the powder formulation you find here is very easy to use and apply to even the busiest of schedules. No matter what you are preparing a powder formulation can easy be added to work it in some healthy benefits!



Organic
Free of pesticides and chemicals
The company will issue a refund if you are unhappy with the product
Versatile
Great price
Taste is difficult to mask
Chalky consistency
The Just Javik aloe vera powder is a great organic supplement that is really versatile and gives you more options in regards to how you want to take it. If you want a clean, organic, and chemical and pesticide free product then this is an excellent oral aloe vera supplement to consider using.
Read more
Type of Product
This oral Aloe Vera supplement comes in powder form. It made from dried Aloe Vera leaves that have not been treated with any chemicals or pesticides. The leaves are ground up to form the powder that you can use topically or orally--it just depends on your preference.
Key Features
This plant powder is 100% organic (it is USDA certified) and is sustainably sourced as well. The brand tests all of its products before putting it on the market. Most people end up using this one in their lotions, scrubs, etc. but since it is organic and chemical free it is one of the best out there.
Cost/ Value
Affordable and one package will last you a good bit. The company also offers a full refund if you aren't happy with their product. If you want something you can use orally or topically then this one is definitely well worth the cost.



Easy to use 
Comes sweetened and flavor 
Helps your digestive tract
mixes well 
Uses artificial sweetener
high cost
This Herbalife product is one of the company's most successful aloe vera supplements. This drink helps your digestive system, is easy to use, and comes in a mango flavor.
Read more
Type of a product
This is a liquid, oral produce--marketed as solely a drink.
Key Features
This product is a concentrated aloe product, so you can mix it with your water or your favorite beverage. It comes sweetened and with mango flavoring.
Cost/ Value
Higher cost, but comes with plenty of servings.
9

. George's "Always Active"



No added preservatives 
Free of additives
Affordable 
No anthraquinone
Multi-purpose use (Oral, topical, and to mix with cosmetics and other homeopathic treatments) 
Some users on't like the taste
This is an excellent multi-purpose option for those of you looking for an Aloe Vera product that you can consume, use topically, and mix into your skin care regimen. It is highly affordable and mixes well with your drinks--as well as goes down smoothly on its own.
Read more
Type of product
This product comes in a 64-ounce gallon and in liquid form. It is versatile--you can drink it straight or mixed with other drinks, use it topically, or however you choose.
Key Features
This product is organic and free of preservatives and other harmful additives. It allows you to use it for several purposes--so you don't have to buy several different types of products.
Cost/ Value
Highly affordable
10

. Herbal Secrets Aloe Vera Softgels



Concentrated formula
Convenient, taste-free easy to take gel cap  
Preservative free
Contains (possibly GMO) Soy
Instructions covered by barcode
Herbal Secrets Aloe Vera Softgels 5000 mg are a ultra-concentrated form of aloe vera (200:1) in a convenient pill form. There are 120 softgels in each bottle. Each pill contains the equivalent about one teaspoon of pure aloe vera.
Read more
Type of Item
This is a capsule. Serving size is 1 taken 3 times daily. The instructions say to take them with food. Taken as directed, each bottle contains about a month's supply.
Key Features
This product contains olive oil, which may help in the absorption of the aloe vera.
This product contains soy byproducts, which some users may wish to avoid.
This product is Good Manufacturing (GMP) Certified, which are a series of safeguards to ensure that the products with the seal are manufactured to the highest quality standards.
Cost/ Value
This is a reasonably priced item, although the manufacturer should figure out some other place to place the barcode so the instructions are readable and could avoid the soy additives.
Criteria Used for Evaluation
Expert Interviews & Opinions
Most Important Criteria
(According to our experts opinion)
Experts Opinion
Editors Opinion
Users Opinion
By Default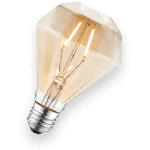 Numerous benefits
Aloe has been proven to help with numerous medical conditions, including skin conditions, increasing blood flow, recovery, constipation, and depression. The best part about aloe is how versatile it is--you can use it orally and topically to benefit your body both inside and out. It is natural and its benefits have been raved about for centuries--literally. Nowadays there are aloe products that are less harsh on our stomach, so if you have a sensitive stomach you don't have to skimp out of using an oral aloe supplement.
Juice it, cook it, swallow it
There are many ways to consume aloe and you can cook it, juice it, or take supplements.--you have so many options that there is no reason why you shouldn't take an aloe supplement. Our list also has some aloe supplements that you can take orally and use topically--so if you know you want to use it both ways then you may want to consider investing in one of those. The best part of aloe products is that you have so many options to choose from, there is something out there for everyone!
Worth the investment
There are many health benefits that you can enjoy when you add aloe vera to your daily diet. Whether you eat it or use it on your skin or on your hair you can see the benefits almost immediately. From soothing stomach upset, to protecting damaged skin, to revitalizing your hair, aloe vera can do wonders for your entire body. Whether you use liquid, gel, powder, or capsules you have many ways to see how wonderful aloe is and what a great investment it can be. With long shelf live and easy use your purchase will more than pay for itself in the long-run.
Other Factors to Consider


Bottom Line
You probably are already pretty familiar with aloe vera as a topical ointment. It basically the one and only standby for taking the sting out of a burn and relieving the painful symptoms associated with burns from heat and from sun exposure. It is also commonly used for other skin ailments, including frostbite, psoriasis, and cold sores. It has a cooling effect on the skin and also helps in moisturizing the epidermis cells. Basically, it is a fair-skinned staple and sure to be found in beach and pool bags of moms all around. Yet, aloe vera is used for than just as a post-sunburn medication or skin and rash soother. One of the most common uses for an aloe vera supplement that is ingested is to combat constipation because aloe vera is a laxative. One particular part of the aloe vera plant's leaves, the aloe latex from which anthraquinones are derived, is used to create a strong laxative. (Not only effective for treating constipation, but aloe vera latex can be beneficial for a myriad of digestive issues, particularly irritable bowel syndrome and stomach ulcers.) Aloe vera supplements are also commonly used for treating various symptoms of diabetes, helping to heal inflammation through the strong antioxidants it contains, and for boosting the immune system. Whatever your reason for taking an aloe vera supplement, you can bet our list will help you find just the one that is right for you! Below we explain the criteria we used to pick the best aloe vera supplements on the market, other important factors you should consider before starting an aloe vera supplement, and interesting facts and general FAQs about aloe vera.
Frequently Asked Questions
q:

What is aloe vera?

a:

The term "aloe vera' refers specifically to one particular species of the Aloe genus. Therefore, there are multiple species of the Aloe genus (about 400, in fact!) but aloe vera, in particular, happens to be the most commonly known and used one, as well as the most widely produced form of Aloe. Aloe vera, as found in consumer products, mostly comes from the plant's leaf, which is processed into aloe vera juice (and then can be further processed into a powder or a more concentrated form). The leaves of the aloe vera plant are also used to create "aloe latex," which is a substance found in the inner leaf and which acts as a powerful laxative. However, aloe vera products intended for oral consumption (like the supplements on our list) are not permitted to have aloe latex amounts greater than 10 ppm (parts per million).
q:

But what all is actually IN aloe vera?

a:

A bunch of good stuff! No, but seriously. The liquid extracted from the leaves of the aloe vera plant contains more than 75 nutrients, including 20 minerals, 12 vitamins, and 18 amino acids. It has been used for thousands of years (dating all the way back to Ancient Egypt, China, and India) to help with disinfecting minor cuts, insect bites, and stings.
q:

What is the International Aloe Science Council?

a:

The International Aloe Science Council is the world's leading non-profit organization for the aloe vera industry. The International Aloe Science Council (IASC) focuses on promoting the aloe industry (and various aloe vera products) through educational, scientific, and leadership opportunities. The IASC has helped to define and establish the standards for what can and cannot be considered and labeled as "aloe vera" in products that line store shelves. They also set guidelines for cultivating, growing, and selling aloe vera commercially.
q:

So then what exactly does the International Aloe Science Council say can be labeled as "aloe vera"?

a:

According to IASC's standards, only products containing acemannan (a natural carbohydrate that has unique botanical anatomy that can be identified as aloe vera) or the beta 1-4 acetylated glucomannans, should have the label "aloe vera" printed on them. If the product does not contain acemannan, it is not to be labeled as aloe vera.
q:

Tell me more about aloe leaves in particular

a:

The leaves from which aloe vera is extracted are made up of four parts: the ring, the sap, the mucilage, and the gel. This helps us better understand the difference between products made using the whole leaf versus products made using only one part of the leaf or the inner fillet. The bulk of the nutrients that aloe vera offers are found within the gel part of the leaf, so this is the most important leaf part to have in your aloe vera product. Supplements with just the inner fillet are made by scraping out just the gel from the plant, and sometimes the ring, but leaving behind the mucilage and the sap.
q:

I have some health conditions I am getting treated for, can I use aloe vera supplements?

a:

There are many health benefits you can gain from using aloe vera supplements. But when you have health concerns and are getting regular treatment for things like diabetes, cancer, blood disorders, and other serious conditions you will want to talk to your doctor about your supplements beforehand. This is to ensure you are not putting yourself at risk for side effects or interactions with your other medications by using aloe vera supplements.
Subscribe to our newsletters