10 Best ASICS Running Shorts Tested & Compared
last updated
Jan 21, 2019
ASICS is a well-known brand in the athletic world, so it's no surprise that we have a list of top 10 best ASICS running shorts. There are quite a bit to choose from and, given that ASICS produces some of the best running gear, it can be difficult to find the top running shorts of any given season.
So, we've taken the time to compile a list of the best ASICS running shorts. Here you'll find shorts for everyone—men, women, pro runners, and for those of you
first starting out
. The selections here are all comfortable, breathable, and bring something to the table, so you can be sure there are shorts here for all kinds of preferences and needs.
In a Hurry? The test winner after 13 hrs of research

Everyday
Why is it better?
Lightweight




Anti-static finish




Moisture-wicking anti-odor fabric




Side seam pocket




Reflective dots




Many stylish color combos to choose from
In a
Hurry? Editors choice:

Test Winner: Everyday

17
Researched Sources
1425
Reviews Considered
13
Hours Researching
15
Products Evaluated
Materials
Comfort
Ease of Use
Value
Bottom Line
By Default
In Depth Review Top 10
Everyday
Rival II ½ Split
Cool 2-N-1
Break Through 1/2 Split Short
Lite Show
Sprinter
Pocketed 3.5
Woven 3.5
Everysport
Distance
Table of contents
Criteria Used for Evaluation
Other Factors to Consider
Frequently Asked Questions
Sources
Top 10 Picks



Lightweight




Anti-static finish




Moisture-wicking anti-odor fabric




Side seam pocket




Reflective dots




Many stylish color combos to choose from
Waistband may be too snug
Not everyone, or in this case every man, wants to run in short shorts. The ASICS Everyday shorts live up to their name. So comfortable, you may just wear them all the time.
Read more
Made of a dobby fabric with 4-way stretch, the material is light, unlike cheap nylon shorts, these have anti-static, so no unexpected annoying static shocks when you least expect them. The material has a moisture wicking finish, this allows sweat to make its way to the materials surface and evaporate more quickly, the same applies to wetness from light rain, humidity or mist.
These shorts feel comfortable, because they really are comfortable and they don't ride up your thighs while running or become soggy on misty, drizzling wet days, they won't stick to you like a wet rag. Soggy wet shorts are a distraction for runners, uncomfortable and also presenting a variety of negative health implications. For those times when you stretch your stride to go up over a bank or up an incline, the built in stretch qualities give you freedom of movement.
The elastic waistband also has a drawcord to adjust the sizing, so if you lose weight through regular running, no problem just tighten up the drawcord. If you're running regularly and your waist line is growing, adjust the cord and seriously think about changing your diet. For those of us that are style conscious, you get two choices, these shorts come in a 5" and 9" inseams.
When we run we do of course sweat and ASICS have taken this into consideration through engineering Extra moisture and odor control built into in brief. This means that your comfort is maintained and you can focus on enjoying your run. On darker days or just after sunset or for early birds "dawn" you want to be seen, especially by tired drivers and we find the shorts have strategically placed reflective dots running down the side panels, the moment light beams hit them you become clearly visible.
While we run we need to stow away our keys and perhaps an ID card and we want to keep these items safe and not lose them. A stylish secure pocket is built into the side seam and it is made more secure with a strong zipper, what ever you keep in the pocket is not going to bounce out and be lost. The position of the pocket means it is not obtrusive and further adds to comfort and less distraction.
The cost runs the same as many other ASICS shorts. They are a moderately higher price for a quality short that you will want to wear all day, every day. A really good long term investment.
The shorts have style, durability, and just like quality running shoes they have good wick qualities and elasticated features in the materials which work with the performance of your legs, waist and running style. They are also great for casual wear. It is easy to confidently recommend these shorts.



Lightweight
Breathable
Waistband with braided drawcord
No pockets
Limited features
These are another classic track short. Featuring a lightweight, breathable fabric and a flat braided drawstring cord, these will keep you dry, light and fast on the track.
Read more
We want a basic style, a smooth comfortable feel and functionality that works for us during a run and the unique  Rival II ½ Split shorts provide this and will look nice in combination with a stylish running hood. They don't shout out specialty but they don't say very basic either.
We all prefer a particular style and often our style preference is related to our physical appearance, for example if a person is very short its probably not stylish to wear a extra long pair of running shorts.
Certainly light weight and that's because they are made from light weight durable material. These shorts are stylish from a users view point and they fit a niche in the market in which they are popular. Be aware, you don't get a pocket, so if you're driving out to a trail run you're gonna be stuck, nowhere to carry your car key, unless you take along an armband which is something all runner fans should own.
The polyester fabric is nicely surprising, put these shorts in a bowl of water, take them out, squeeze them dry and in no time at all they are dry enough to wear. It's not just about wick factor, the material is none absorbent, there is no place for water to be absorbed and held, moisture sits only on the surface of the woven strands so it has to evaporate and it cannot hold onto the fabric, even light motion activity or sunlight will dispel water or sweat.
A nice feature is the choice of colors and due to the durable material some runners have been known to screen print their own logo or design onto the shorts for that little extra individuality.
The ladies version present a 2" inseam and the men's sports a 2.5" inseam. The material being 100% polyester blend is so perfect for keeping the sweat retention factor down to barely noticed and certainly not creating discomfort.
The style looks basic but nice, these shorts can be worn for many indoor or outdoor sports.
Good value. No emptying the money bank through buying a pair of these shorts. Try them, you will be surprised, sometimes basic can actually meet our requirements, great if your at home and just want to on the spur of the moment take a quick run.



Breathable
Great for long distance running as well as sprints
Allows for full range of motion
Secure pocket
Reflective features
Average price
Mesh briefs
Some think the liner fits to small so they need to size up
If you are looking for a pair of breathable shorts that will keep you cool and dry during all of your runs, then you will love the ASICS Cool 2-N-1 running shorts. They are available for both men and women are designed to help you push yourself to the limit and provide you with full range of motion--so you can get the most out of your sprints.
Read more
Material
These running shorts are made out of 100% Polyester and are lightweight, durable, and breathable. Their inner briefs are made of mesh, so they don't add any weight or take away from your breathability. Their perforated woven fabric is specifically designed to keep you cool and dry--hence their name.
Comfort and Use
If you aren't a fan of compression shorts and prefer airy shorts instead, then this is the way to go. These will keep you cool and dry during all of your walks and runs. They have an additional center mesh panel for even more breathability as well as a secure pocket for your phone or small belongings. They also have some reflective features for added safety and visibility while you are out on your runs.
Value
These are averagely priced, although if you want a specific color or design pattern they may be more expensive. They are available for both men and women and far outweigh their value given how comfortable and breathable they are.
4

. Break Through 1/2 Split Short



Wicks away sweat
Allows for freedom of movement
Comfortable 
No transparency 
Lining doesn't wick sweat as well as the outer layer.
The ASICS Break Through ½ Split shorts are an excellent example of the quality that ASICS puts into all of their shorts. These comfortable and versatile shorts can suit a wide variety of activities, making it perfect for both your running and any cross training you could want to do.
Read more
The Break Through ½ Split Shorts are very comfortable, many wearers talking about just how nice it feels to wear them.
ASICS' Break Through also feature top-notch moisture management that keeps the wearer dry. Sweat prevention is an excellent long term and short term feature for athletic clothing, since it not only keeps you comfortable but also prevents skin infections caused by build up. One small comment on the Break Through's ability to keep it's wearer dry; the liner is less able to wick sweat than the outer layer of the shorts.
The ASICS Break Through are bound with an elastic waist band than lends to its maneuverability and range of motion.
The ASICS Break Through ½ Split Shorts are fairly priced, not too expensive and in line with the cost of most other shorts ASICS has to offer. These shorts are a great choice from the ASICS line of runner wear, combining mobility and sweat management. Cool and comfortable are the best things you can ask for in athletic shorts and the Break Through is exceptional in both regards.



Highly reflective with ASICS' signature 360-degree reflectivity pattern

Comfortable four-way woven fabric

Variety of colors to choose from
Some had issues with sizing.
You will definitely be seen in the Lite Show shorts. These comfortable shorts are not only functional and stylish, but are ultra reflective, keeping you safe while running in the dark.
Read more
Packed with the quality features which make us look twice at these shorts. If you want comfort you get it with these. All the expected features of a higher market product, good air flow, fit, adjustable, nice wick qualities, durable material. The Lite Show features ASICS' signature 360-degree reflective, an all over reflective pattern designed to keep you safe on your night runs. This is another short that features the four-way woven fabric, which keeps the shorts lightweight and comfortable.
Both men's and women's version have side split vents to keep you cool. The men's version has a 7" inseam while the women's is a 3" inseam.
The Lite Show features ASICS' signature 360-degree reflectivity, an all over reflective pattern designed to keep you safe on your night runs. This is another short that features the four-way woven fabric, which keeps the shorts lightweight and comfortable.
Both men's and women's version have side split vents to keep you cool. The men's version has a 7" inseam while the women's is a 3" inseam. These shorts run about the same as all other ASICS' shorts: in the moderate to high price range. They are an excellent value for the money. The reflection feature designed into the shorts make perfect for night running. they meet the quality features requirement expected from runners.



Most runners had no problem with choosing the best size
Reflective markings
Great for marathon
For some runners, they were too thin
The one of the main goal when it comes to running is for many people become faster and faster. Well, it's you who need to train hard to achieve the speed but the good clothes can make it much more easier.
Read more
These are a little bit different than the other shorts on our list as they are very tight. They're made of Polyester and Spandex. This blend of materials makes shorts very comfortable as polyester has moisture wicking properties The fabric also rejects the sweat for boosted comfort. Although they're tight, they have the elastic waistband with drawcord. This enables the runner to adjust the tightness.
Like most ASICS shorts, these also have storage pockets when you can keep your belongings. The pocket is zippered. Runners also appreciated the silver lining on the shorts with the logo, it's fashionable and makes shorts more extraordinary. The fabric is silky enough to be comfortable for the whole day wearing.
For less than 30 dollars you can have them in your wardrobe. Good price for the quality. Sprinter shorts will be best for those who want to have the full range of movement, they want to focus on speed. The shorts are tight but they don't have much compression so you have the full range of motion.



Lightweight materials
Affordable
Has convenient pockets
Wash well
Allows for high mobility
Good quality
Breathable
Lined for support and comfort
Liner can sometimes be seen through shorts
The ASICS Pocketed 3.5" Shorts are excellent for the runner looking for convenience. Pockets can useful to any runner, for keeping your phone or keys close on hand or having that extra bit of energy or hydration tucked away during a big race.
Read more
The Pocketed 3.5" are constructed from 100% lightweight breathable polyester allowing its wearer to keep cool and mobile. The elasticity and quality of the materials also allows you to have your full range of motion with each stride. Unrestricted motion is one of the best qualities to have in running shorts.
The Pocketed 3.5" also wash well, which is a major plus for athletic gear. A lot of athletic clothes aren't designed properly for cleaning so sweat and bacteria can build up. That is why finding clothes that wash well is important for runners. These shorts also dry quickly, which is a benefit both when washing as well as running during wet weather.
The ASICS Pocketed 3.5" has a liner that provides support and comfort. Some wearers take issue with the liner being visible since it can be an unflattering look. These shorts may lose some of their draw if you are concerned with this aspect of their design.
The ASICS Pocketed 3.5" are very affordable shorts for the quality of product you receive. They are slightly cheaper than your average ASICS shorts while still providing the high quality of product you can expect from this brand.



Breathable
Comfortable
Lightweight
Media pocket
Reflective features
Inner Liner
Can get pricey with some retailers
The Asics Woven 3.5 running shorts are a great versatile pair of shorts that you can use for running, cross training, and almost any activity you choose to. They are lightweight, comfortable breathable--an o is verall great choice for every runner.
Read more
Material
These running shorts are made of Polyester and have an inner brief that is lightweight and breathable. The 3.5 lengths is designed for women, however, there is a 7-inch length for guys as well. It is designed to provide you with a full range of motion and will keep you cool and dry during all of your workouts.
Comfort and Use
These are a versatile pair of shorts that come with a drawcord for an adjustable fit at the waist. They have a secure media pocket and their added reflective features will help you be more visible when you are out in the dark.
Value
These are averagely priced, although the price can get steep if you want a specific color or pattern.



Great fit
Comfortably woven microfiber stretch material
They don't ride up when running
Some runners felt they needed to go up a size in order to get a better fit.
If you are looking for some durable shorts, look no further than the Asics Everysport Shorts for women. Not only are they functional, but they also come in a variety of colors.
Read more
If you want style these shorts give it, you will look good and feel good. These fantastically stylish sporty shorts present themselves with a 3"- inseam and a wide knit waistband which incorporates ASICS' 4-way microfiber stretch fabric, chafe-free engineering in a pair of running shorts and super wick factor.
Reflective properties are designed into the auto lock zipper pocket which is set at the back of the shorts. No problem if you want to bring your ID card and home key, they are safely secure in this pocket.
To top of innovative design an anti odor lining which radiates comfort while preventing sweat build up which can result in irritations.
ASICS are skilled at incorporating features to enhance reliable durability, top quality and superb we see this again and again in their range of shorts and these are no exception.
Many runners like the anti-static qualities designed into these short, nobody wants a pair of statically charged shorts hugging to them and waiting to give them a shock when touching something metal. The split design is stylish and of course, a functional feature, the air flow for the shorts is really nice and these shorts are offered in various appealing colors.
They are not cheap but well worth the investment, and even with a higher price tag they are not too expensive especially when you take into account the features and the durability of the shorts. Specially designed for the lady runner, these shorts have style, comfort, and bags of top-class functionality.



Lots of storage space for fuel, keys, ID and more
Lightweight, moisture-wicking fabric
Very comfortable, especially for long runs
Some runners had issues finding the right size.
Go long. Seriously. Run super long and comfortable in these ASICS Distance Shorts. these asics running shorts for men and women, these shorts will keep you cool and dry on your weekend long run.
Read more
If you want to go the distance, these shorts are a must have. They are called Distance because they can go any distance. These shorts give full meaning to the words versatile, durable and full of useful features. Packed with top performance features for an endurance run, everything you want, you can carry.  Multiple useful secure pockets and sturdy gel loops, whatever you carry in terms of needed body nutrition is easy for you to reach.
The durable features constructed in these shorts are very impressive, lets start with the ultra light 4 way woven dobby material with impressive four way stretch capability.
Next we note the high quality anti-static features which prevent the short clinging to you while also preventing the build up of unwanted static. The wick factor is outstanding, sweat is rejected by the fabric and rain or splash cannot be absorbed thus ensuring rapid dry out if your caught out in a downpour.
Engineered into the shorts is the highly innovative and functional side panels in the shorts for extra efficient ventilation. Sitting strategically around the waist are 4 elasticated loops for securely carrying nutrition gels, you simply reach down and easily take what you want, you don't need to stop running.
The innovation for features continues with 2 elasticated side pockets, very secure and very durable and used for carrying hydration supplies. Fitted into the already waist hugging band is a draw-cord giving you the quick ability to re-adjust fit even while you are running.
At the rear of the shorts out of the way but comfortable and secure, we find a back yoke with reflective capabilities and fitted to the yoke a sturdy zip up pocket.
Moisture management is taken further thorough designed in moisture control via the comfortable Melange Brief with built in anti-odor capabilities. Topping of this innovative pair of shorts is a smart 5' inseam. 
These are top of the range shorts, you have to pay a little more in return for the outstanding features. If you want a pair of shorts which allow for comfort, stability while wearing, quality, durability, innovative design and the ability to carry so many useful items, these are the shorts for you.
Criteria Used for Evaluation


Materials
The materials used in your running shorts is never something to overlook.
What a pair of shorts is constructed from can make or break how useful they are. Will these shorts retain or wick moisture? Will these shorts keep my temperature regulated? So much of that comes down to what fiber the shorts are made from.
The materials can also give you a good handle on whether or not the shorts will be durable. Certain fibers simply don't last as long. How comfortable the shorts are is another key component of our evaluation. We want to avoid materials that are especially irritating to the skin of the runner. We also need to examine how this material performs in different environments. What shorts work great in cold weather might be not well suited for sunny summers and vice versa.


Comfort
Comfort is closly tied to fit when it comes to clothing so make sure your running shorts have comfortable fit!
Fit can be a difficult thing to judge since not only are sizes between companies aren't standardized but people come in all different shapes and sizes too. It is a bit easier to judge on this list seeing that it is a singular brand with singular standardization of sizes.
That all being said we want to make sure the fits of the shorts on the list are securely snug. Slipping for any article of athletic wear is a major issue, this is what makes snugness such an important quality. The shorts can't be overly tight either since a comfortable wear is something we look for as well. All in all, to get a placement on this list these shorts have to be just right.


Ease of Use
Ease of use and fucntionality go hand in hand and one cannot exist without the other!
Functionality is something that most runners have the least amount of time to screen. Frankly, the only way to properly check the functionality of running clothing is to try it out and most people don't have the privilege of doing that pre-purchase. We want to assure our readers that we screen all of our shorts so we know that they go beyond the bare essentials and into exceptional performance.
On our list, you will find all types of running shorts by ASICS. There are compression shorts, split shorts, short shorts, and longer shorts. Overall, the ease of use will depend on your personal needs and what your comfort preferences are. If you want something with a more adjustable fit you will want a pair of shorts with a drawcord and if you want something that allows for more range of motion you will want to look into how flexible the shorts are and what materials they are made of.


Value
When it comes to running gear you usually get what you pay for so keep that in mind!
Although high cost doesn't always mean high quality, comparing prices can be a good way to gauge value. Generally, you'll pay more for durability, extra features, and quality, but you can also find more affordable shorts with plenty of great benefits. The more use you can get out of your shorts for the least amount of money is how much value they'll have over time, and how you can tell whether they'll be worth the cost.
When we decided the overall value of each of the shorts on our list we made sure to take all of the factors we looked at into account. We compared those to the cost and decided what "value" we believe the shorts will add to the runner's life. In the end, we encourage you do the same. Decide what features are important to you and what your specific needs are and then measure what value they will bring to you as a runner.


Bottom Line
Our goal is to help you find the perfect pair of running shorts for your training, workout, and race day needs!
It takes some evaluation but we at Runnerclick can say what it takes for a pair of running shorts to be great, to be a cut above all the rest. And while we know you trust our judgment we don't expect you to do so blindly. That is why we have listed the criteria that we deemed essential to sorting through the options for choosing the best. Our goal is to help you find the perfect pair of running shorts for your training, workout, and race day needs!
The bottom line for you may be a little different then it is to others. The shorts on this list are all great picks and the right one for you may be the one we ranked as first or the shorts at the end of the list. Just make sure to pick the one that is best for you and if you need to define your own bottom line to find the right pair of shorts for you.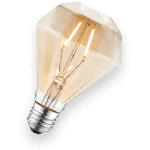 Liner or no Liner
You will find that some shorts come with liners while others don't. Compression shorts never do, but whether you get one with or without a liner depends on your personal preferences and needs. A lot of sprinter and long-distance shorts have built-in liners to ensure added comfort—they are especially useful if you run competitively.
Length
Running shorts come in lots of lengths to choose from--from really short split shorts to some that are knee length. If you are a sprinter you probably already know you want split shorts, otherwise the length depends on your preferences and the distances you are running. Make sure to keep your preferences and needs into consideration--and always remember that you can buy as many pairs as you want, so you can have different lengths as part as your running gear.
Other Factors to Consider


Advanced Features
There are many features to look for in a good pair of running shorts but one of the most important is something many runners don't think about until there is a problem- static!
Pick up a balloon, rub it against your nylon based clothing and then put it against a wall, it will stick to the wall. Wear a hat with nylon materials in it on a hot day, when you take off the hat, hold it above your head and your hair will stand up.
Wear nylon based socks, run your feet on the carpet and then pet your dog and see him yelp as both of you get a little static shock
These actions create friction and energy, you create negative and positive charges which cling to your body in the form of electricity, when you touch another object you transfer the energy and you feel the static shock.
This only happens with certain materials, these materials when rubbed can create friction and the energy results in the form of electrons which stick to you, therefore your body is now carrying surplus electrons and is waiting for a surface with fewer electrons so that it can transfer to that surface. The other surface should be earthed to the ground so another person, your pet, or a metal fence are all ways for you to release the surplus electrons. If you touch a metal object connected to the ground you alone will feel the shock if you touch another person you both feel the shock.
Imagine going for a long run in a pair of pure nylon shorts, your skin is constantly rubbing against the material and you can build up a lot of static on your body and it is waiting to be discharged, you will feel the nylon shorts clinging to your body. The moment you touch another person they get a huge surprise in the form of a wicked little static shock
Now we know why the people who design shorts keep telling us that the shorts have good features such as anti-static qualities.


Durability
When it comes to running gear--whether it is apparel, shoes, or accessories,--as runners, we all look for things that are built to last and that we can wear for the long run. Running shorts are no different, and we need shorts that we can count on for a long time and that are reliable. Some shorts will help us perform better than others, and when we find the right pair of shorts we want to make sure we can use them for the long run.
If you want to extend the overall life of your shorts, make sure to take care of them properly as well. This means washing them appropriately--and remembering that all shorts need to be washed the way the company recommends. So, don't assume that all of your shorts are machine washable or that you can just stick them in the dryer every time.
Frequently Asked Questions
q:
Can sweating while running be an issue?
a:
You should always bring hydration no matter what the length of the run is. Distance and weather can play key roles in figuring out how much liquid you need to bring with you and could be important to figuring out the size of the container you will need, but in regard to staying hydrated, it is always better to be prepared. Even if you are sure you will be okay without it you never know what might happen while you are out and about.
q:
Should I bring hydration along for short runs?
a:
Distance is an important factor when considering hydration. If its a short run and you are well hydrated beforehand you may be able to get away with leaving your drink at home. Don't forget to consider the weather though. Extremely hot days will dehydrate you faster, and you may not be able to go as far as you thought. With your health to consider, it is always best to err on the side of caution.
q:
Are nylon shorts okay for running?
a:
Choosing between synthetic and natural materials is always a trade-off. Nylon and other synthetic shorts don't breath as well as other materials and can cause overheating. Nylon does tend to be very good at wicking sweat. If you can, its probably best to find a nylon blend to get the best wicking along with proper ventilation. If you prefer the moisture control of nylon shorts then we recommend showering after every run in order to prevent possible skin infections.
q:
Why do we get static electricity in our running clothes?
a:
Static electricity is caused by the fabric on your thighs rubbing together. As they rub, electrons become gradually disproportionately exchanged between the two swatches of fabric. The shock you feel is electrons suddenly adjusting back to a more neutral state.
Unless you are wearing specialized anti-static clothing, this is mostly unavoidable. If this is a frequent enough problem that it is a concern of yours while running then you will have to seek out clothing made of low static materials. There are other solutions, such as rubbing your shorts down with dryer sheets pre-run, but this may not be effective.
q:
Can elastic waistbands cause problems with blood circulation?
a:
If the elastic waistband in your shorts is tight enough that you are concerned about circulation, then you probably need to buy a larger size of shorts. Elastic waistbands should fit snugly, but with enough room for full range of motion and comfort. The goal should be tight enouhg to keep them from falling off while you run but loose eough where you can bend over to tie your shoe or turn from side to sid with no discomfort.
Subscribe to our newsletters