10 Best ASICS Running Shorts Tested & Compared
last updated:
Sep 14, 2020
If you love ASICS, then you will enjoy our list of the best ASICS running shorts. Here we will go over the best selections currently available for you to choose from as well as their Pros and cons, and what to watch out for before making your final decision.

The best ASICS running shorts should be comfortable, breathable, and allow for a full range of motion with each and every stride. We have made sure to include short options, long options, and everything in between—so you can be sure there is something on our list for you.

Although there aren't a whole lot of different options, there are enough to make the process of finding the best ASICS running shorts a little tedious. So, we have done all of the research and work for you—so you don't have out.

Check out our top picks!
This is the best product on our list that is currently in stock:

Rival II ½ Split
Why is it better?
Lightweight
Breathable
Waistband with braided drawcord
In a
Hurry? Editors choice:

Test Winner: Rival II ½ Split

3
Researched Sources
1.4K
Reviews Considered
11
Hours Researching
15
Products Evaluated
Materials
Comfort
Use
Features
Value
By Default
Criteria Used for Evaluation


Materials
The materials used in your running shorts is never something to overlook.
What a pair of shorts is constructed from can make or break how useful they are. Will these shorts retain or wick moisture? Will these shorts keep my temperature regulated? So much of that comes down to what fiber the shorts are made from. The materials can also give you a good handle on whether or not the shorts will be durable.
Certain fibers simply don't last as long. How comfortable the shorts are is another key component of our evaluation. We want to avoid materials that are especially irritating to the skin of the runner. We also need to examine how this material performs in different environments. What shorts work great in cold weather might be not well suited for sunny summers and vice versa.
Certain materials, of course, are also less than appropriate for running. You may have noticed none of the shorts on our list feature any cotton and, while there are some with Nylon blends, none of them are made of pure Nylon. These aren't the best because they soak up sweat, don't dry quickly, and are far less comfortable.
Of course, it is important to note here that you should watch out for certain materials if you know you are sensitive to any materials. Also, make sure that you get a pair of shorts that fits for your climate--if it is really hot you will want to stick with the shorts that are more breathable and made of moisture-wicking materials.


Comfort
Comfort is closly tied to fit when it comes to clothing so make sure your running shorts have comfortable fit!
Fit can be a difficult thing to judge since not only are sizes between companies aren't standardized but people come in all different shapes and sizes too. It is a bit easier to judge on this list seeing that it is a singular brand with singular standardization of sizes. That all being said we want to make sure the fit of the shorts on the list are securely snug.
Slipping for any article of athletic wear is a major issue, this is what makes snugness such an important quality. The shorts can't be overly tight either since comfortable wear is something we look for as well. All in all, to get a placement on this list these shorts have to be just right. If you prefer a tighter fit that is fine but make sure you get something that you like.
For those of you who like a looser fit, however, you will like some of the selection on our list as well. Regardless of your preferences, we have made sure to include something on our list of reviews for everyone--so make sure to take your own needs and preferences into consideration when it comes to comfort.


Use
Ease of use and fucntionality go hand in hand and one cannot exist without the other!
Functionality is something that most runners have the least amount of time to screen. Frankly, the only way to properly check the functionality of running clothing is to try it out and most people don't have the privilege of doing that pre-purchase. We want to assure our readers that we screen all of our shorts so we know they go beyond the bare essentials and into exceptional performance.
On our list, you will find all types of running shorts by ASICS. There are compression shorts, split shorts, short shorts, and longer shorts. Overall, the ease of use will depend on your personal needs and what your comfort preferences are. If you want something with a more adjustable fit you will want a pair of shorts with a drawcord.
If you want something that allows for more range of motion you will want to look into how flexible the shorts are and what materials they are made of. So, as you can see, it depends on what your preferences are when it comes to the use of shorts. They should fit the type of running you do, the climate you run in, and the terrain you typically run on.


Features
There are many features to look for in running shorts but one of the most important is something many runners don't think about until there is a problem!
Pick up a balloon, rub it against your nylon-based clothing and then put it against a wall, it will stick to the wall. Wear a hat with nylon materials in it on a hot day, when you take off the hat, hold it above your head and your hair will stand up. Wear nylon-based socks, run your feet on the carpet and then pet your dog and see him yelp as both of you get a little static shock
These actions create friction and energy, you create negative and positive charges which cling to your body in the form of electricity, when you touch another object you transfer the energy and you feel the static shock. This only happens with certain materials, these materials when rubbed can create friction and the energy results in the form of electrons which stick to you.
Therefore your body is now carrying surplus electrons and is waiting for a surface with fewer electrons so that it can transfer to that surface. The other surface should be earthed to the ground so another person, your pet, or a metal fence are all ways for you to release the surplus electrons. If you touch a metal object connected to the ground you alone will feel the shock if you touch another person you both feel the shock.
Imagine going for a long run in a pair of pure nylon shorts, your skin is constantly rubbing against the material and you can build up a lot of static on your body and it is waiting to be discharged, you will feel the nylon shorts clinging to your body. The moment you touch another person they get a huge surprise in the form of a wicked little static shock
Now we know why the people who design shorts keep telling us that the shorts have good features such as anti-static qualities.
Value
When it comes to running gear you usually get what you pay for so keep that in mind!
Although high cost doesn't always mean high quality, comparing prices can be a good way to gauge value. Generally, you'll pay more for durability, extra features, and quality, but you can also find more affordable shorts with great benefits. The more use you get out of your shorts for the least amount of money is how much value they'll have over time, and how you can tell whether they'll be worth the cost.
When we decided the overall value of each of the shorts on our list we made sure to take all of the factors we looked at into account. We compared those to the cost and decided what "value" we believe the shorts will add to the runner's life. In the end, we encourage you do the same.
Decide what features are important to you and what your specific needs are and then measure what value they will bring to you as a runner. At the end of the day, it doesn't matter where the shorts fall on our list if they aren't the best fit for you. Stick to what you know you like and what you prefer to make sure you get the perfect pair of running shorts for yourself.
Expert Interviews & Opinions
Most Important Criteria
(According to our experts opinion)
Experts Opinion
Editors Opinion
Users Opinion
By Default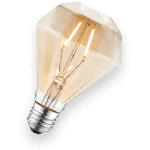 Liner or no Liner
You will find that some shorts come with liners while others don't. Compression shorts never do, but whether you get one with or without a liner depends on your personal preferences and needs.
A lot of sprinter and long-distance shorts have built-in liners to ensure added comfort—they are especially useful if you run competitively.
Length
Running shorts come in lots of lengths--from really short split shorts to some that are knee-length. If you are a sprinter you probably already know you want split shorts, otherwise, the length depends on your preferences and the distances you are running.
Make sure to keep your preferences and needs into consideration--and always remember that you can buy as many pairs as you want, so you can have different lengths as part as your running gear.
Other Factors to Consider


Durability
When it comes to running gear--whether it is apparel, shoes, or accessories,--as runners, we all look for things that are built to last and that we can wear for the long run. Running shorts are no different, and we need shorts that we can count on for a long time and that are reliable. Some shorts will help us perform better than others, and when we find the right pair of shorts we want to make sure we can use them for the long run.
If you want to extend the overall life of your shorts, make sure to take care of them properly as well. This means washing them appropriately--and remembering that all shorts need to be washed the way the company recommends. So, don't assume that all of your shorts are machine washable or that you can just stick them in the dryer every time.
Keep in mind, however, that the overall durability and life of your ASICS running shorts is also up to you. You need to make sure to take care of them properly and wash them as needed. A lot fo the shorts on our list are machine washable, but some need to be hand washed. Just make sure you take care of them appropriately.


Bottom Line
Our goal is to help you find the perfect pair of running shorts for your training, workout, and race day needs! It takes some evaluation but we at Runnerclick can say what it takes for a pair of running shorts to be great, to be a cut above all the rest. And while we know you trust our judgment we don't expect you to do so blindly.
That is why we have listed the criteria that we deemed essential to sorting through the options for choosing the best. Our goal is to help you find the perfect pair of running shorts for your training, workout, and race day needs! The bottom line for you may be a little different then it is to others. The shorts on this list are all great picks and the right one for you may be the one we ranked as first or the shorts at the end of the list.
Just make sure to pick the one that is best for you and if you need to define your own bottom line to find the right pair of shorts for you. Bottom Line: your ASICS running shorts should be comfortable, breathable, and lightweight. You should look forward to wearing your running shorts out, no matter how far you run!
Frequently Asked Questions
q:

Can sweating become an issue?

a:

You should always bring hydration no matter what the length of the run is. Distance and weather can play key roles in figuring out how much liquid you need to bring with you and could be important in figuring out the size of the container you will need, but in regard to staying hydrated, it is always better to be prepared. Even if you are sure you will be okay without it you never know what might happen while you are out and about.
q:

Are nylon shorts okay for running?

a:

Choosing between synthetic and natural materials is always a trade-off. Nylon and other synthetic shorts don't breath as well as other materials and can cause overheating. Nylon does tend to be very good at wicking sweat. If you can, its probably best to find a nylon blend to get the best wicking along with proper ventilation.

If you prefer the moisture control of nylon shorts then we recommend showering after every run in order to prevent possible skin infections--and definitely make sure to wash (in the machine or by hand) your running shorts in between uses in order to ensure you stay nice and clean.
q:

Why do we get static electricity in our running clothes?

a:

Static electricity is caused by the fabric on your thighs rubbing together. As they rub, electrons become gradually disproportionately exchanged between the two swatches of fabric. The shock you feel is electrons suddenly adjusting back to a more neutral state. Unless you are wearing specialized anti-static clothing, this is mostly unavoidable.

If this is a frequent enough problem that it is a concern of yours while running then you will have to seek out clothing made of low static materials. There are other solutions, such as rubbing your shorts down with dryer sheets pre-run, but this may not be effective.
q:

Can elastic waistbands cause problems with blood circulation?

a:

If the elastic waistband in your shorts is tight enough that you are concerned about circulation, then you probably need to buy a larger size of shorts. Elastic waistbands should fit snugly, but with enough room for a full range of motion and comfort. The best ASICS running shorts offer a variety of different waistband options to choose from.

The goal should be tight enough to keep them from falling off while you run but loose enough where you can bend over to tie your shoe or turn from side to side with no discomfort.
Subscribe to our newsletters