Top 10 Climbing Harnesses Fully Reviewed
last updated
Apr 11, 2019
Climbing
is a thrilling activity, it is a very physical one, and it is also extremely dangerous. The most important part of engaging in any type of scaling weather for as a job or for pleasure is to have the right amount of supportive gear. Climbing harnesses are the number one piece of equipment you have to be spot on with when you decide that this activity is something you need to do or want to do. There is a lot to consider and look at when you are searching through options on the market. We tried to make it easier for you by presenting 10 top options and using the criteria of model, protection, and size to evaluate our products.
In a Hurry? The test winner after 9 hrs of research

Black Diamond Primrose
Why is it better?
Great brand, well-made products
Specialized for women, can fit all shapes of women
Many color options available
Pre-threaded speed adjust
Time-saving design
Bullhorn-shaped waistbelt
Weighs 350g, 12 oz
In a
Hurry? Editors choice:

Test Winner: Black Diamond Primrose

4
Researched Sources
1.2k
Reviews Considered
9
Hours Researching
10
Products Evaluated
Features
Style
Size
Value
By Default
Top 10 Climbing Harnesses
1

. Black Diamond Primrose



Great brand, well-made products
Specialized for women, can fit all shapes of women
Many color options available
Pre-threaded speed adjust
Time-saving design
Bullhorn-shaped waistbelt
Weighs 350g, 12 oz
Runs smaller, so take note of the size you choose
It may be obvious from the name, this product is specifically designed for no-nonsense female climbers. It comes in 5 very pretty color combinations so you can show off your style while you are ascending the mountain. The Black Diamond Primrose uses a time-saving design so that you won't have to worry about frustrating tangle and mess with adjustments in your equipment. Who doesn't appreciate gear that makes best use of your valuable time? This is a very popular all-rounder.
Read more
Features
You are going to find as one of the best features this product has to offer is the huge time saver this design was made for. The waist belt buckle is pre-threaded and can be adjusted incredibly easy and fast saving you precious time. It also helps to eliminate error, of which the importance can not be emphasized enough. The gear loops are pressure-molded along with the haul loop set up make for a really nice all-rounder, there is no wonder why it is so popular a product.
Style
People come in all shapes and sizes and often have a hard time finding products and clothing that fit their unique shape. This belt is pretty cool in that not only does it look good but it has the ability to work for women with and without curves as well as for men too. The difficulty of finding a product that not only is nicely made, looks good, is easy to use, and fits great is pretty much been eliminated for climbers in one shot with the existence of this product.
Size
It is important to get a climbing harness that will fit well and that will keep you secure and safe during our climb. The Black Diamond Primrose is a great choice in that it is available in a range of sizes and each one can be adjusted at multiple levels for a secure and reliable fit that is just right for your size!
Value
Black Diamond makes top tier equipment so you can expect really nice gear when you purchase their products. This harness is very comfortable, you will be pleasantly surprised when you put it on how it will fit your body so well. It has nice color options and a great fit, the price is going to reflect these top features. It is priced higher than many of its counterparts, but it is really well made. Specifically, for women who can come in many curvy silhouettes, you will appreciate the fit of this product.



Four-season model
Great if you climb ice
Highly durable product
Very comfy foam providing excellent comfort when hanging
Adjustable leg loops
Pre-threaded, forged speed adjust waist belt
15kn
Not great for sport climbing
The extra gap in the design is awkward making you have to stretch around your body to gain access to your gear
Yet another Black Diamond product on our list, you have to appreciate their ability to produce quality products. The Black Diamond Aspect is a perfect four-season and all-purpose product that can perform even in with slippery ice. This too is another product made by a solid company that takes comfort seriously. This a very comfortable free climber with a belt that is going to be very thick and wide. It is easily adjusted in the leg area with a fast pull that will get you the snugness that you prefer.
Read more
Features
This is best suited for multi-pitched traditional climbing requirements. If you like to be physical and engaged in all seasons, specifically if you are going to need to have gear that can support you in the toughest and coldest environments. If you are needing a product that can handle ice, this is it. It is an ideal option for rock climbing or scaling pitches. The nice amount of padding used in the construction makes a real difference in comfort levels when you are hanging belays.
Style
The rear of this product utilizes two buckles which make unclipping your leg loops a very simple task. Rated to a full 15kn, the haul loop so you will have full breaking strength supporting your body. Even with this appropriate strength, the weight of the product isn't heavy, it is fairly light for the features that are built-in.
Size
Get the right fit and size quickly and easily with the known and trusted Black Diamond brand. This climbing harness is designed to support you and keep you secure during your climbing adventures. You can get the size that is right for you and can also adjust the straps individually for a custom fit.
Value
This all-around option is very well priced when you look at the versatility and performance you get from it. Should you be opposed to climbing ice, you definitely could find a cheaper option that would suit you better for a lesser cost. However, if you want fully functional, four-season capability there is no going wrong with this product. If you particularly like to climb ice, then this option isn't only well priced, it is a very good deal.
Warp Strength Technology load provides balanced support across the harness
4 ice clipper slots
4 gear loops
The leg loops are adjustable so you can ensure that you get the right fit for your shape
This product is designed specifically to have a fit meant for women
A mesh storage bag is included
When looking at sizing, buy a size up
Arc'teryx FL-365 is directly designed so that your movements come at ease, are efficient, and will offer you protection. This is a minimalist design so it is very light and which will help keep you performing at a quick pace. Even though it is minimalistic, it is built to hold up well in many environments and changing conditions.
Read more
Features
The weight and force are evenly balanced throughout the width of the product. There are no single points where there is weight concentrated causing pinching or pain. The Warp strength technology ensures the even distribution while still allowing the product to be light and extra comfortable when in use. This is a high-performance piece of climbing gear that is so well made and at a minimum in construction that you won't even know you will barely know you have it on.
Style
It is all about the materials. When you are out in the wild and working to achieve new levels of success, your gear has to be able to hold up to anything and everything. The double weave fabric provides strength as well as flexibility that will ensure your movements will not be compromised or restricted. The four-way stretch of the fabric is highly movable. The gear loops are polyurethane, there are self-locking buckles, and type 66 nylon webbing are all also included in this product.
Size
When it comes to a good reliable climbing harness, the Arc'teryx FL-365 is a great choice for any climber, whether a beginner or a seasoned pro. You can get a reliable fit that will keep you safe and secure and that will allow you to get the most out of your climb easily with this well-made climbing harness.
Value
This is an expensive piece of equipment, no doubt. The construction and the materials, however, are very nice. This is a strong product that is well built with very reliable features which will keep you supported. The best part about this product would probably be how light and comfortable it is given all the bells and whistles that are included in its design. Additionally, you can't beat the flexibility that the stretchy fabric offers.
A product that can grow with your children and be used for years
Bright and fun color options
No friction zones which allows for ideal comfort
Colored connection loops so you can easily assess the belay connection points
Very easy to adjust
Great weight distribution
The angles at the leg straps can be awkward
Children may be unable to adjust and tighten the harness themselves
For those kiddos who like to hit the mountains and walls ascending to the next level, the PETZL Macchu is going to keep them supported and help them achieve new heights. Its construction is exactly like the adult harness so that the load is evenly dispersed throughout and will keep your kiddies nice and comfortable when they are engaging in this challenging activity. Bright pink and bright orange make very fun color choices that your little ones will have a lot of fun with.
Read more
Features
There is nothing that can be a better benefit for children's gear than it is easy for them to use and to adjust. This product is very adaptable to a child's evolving needs as they engage in this activity. Two DoubleBack buckles that are located on the waist belt will ensure that there is no fuss to adjusting and tying in. What's really cool is the color system that allows for an easy visual to ensure that everything is connected safely.
Style
If the ease of adjustment, the neat and bright color options or the color-coded belay connections isn't child-specific enough, surely the comfort is. Kids are not going to have any patience for something that is irritating or uncomfortable. This product ensures that stress is non-existent. There are no compression points that can cause unnecessary friction and pain. The ideal amount of comfort was thought about by this company and this product was designed to execute just that.
Size
When you are climbing up a mountain you want a harness that fits snug and secure and that will keep you safe and stable during your climb. The PETZL Macchu harness is a great product that will keep you safe and that will not slip and loosen during your climb- no matter how long or intense it may be!
Value
For a children's product, it is on the pricier end. However, if your child really wants to get involved in this practice, they will immediately be ready to throw in the towel if their gear hurts or is uncomfortable. Additionally, as parents, you want your kiddos to have the safest gear so that you can have a piece of mind that they will be safe during any adventure.



Sizing comes in at medium to extra-large
MBS is 23 KN
Fusion Centaur half body
Quick release buckles
5,000 lb test mil-spec webbing
Reinforced tie-in point
Comes on and off very easily
Padding could be improved
The Fusion is a sports option. This isn't one to use in the great outdoors but it certainly will be excellent in a specialized gym or rope course. It comes in sizes Medium to XL, so if you are a very small person, this one isn't going to be the best option but for the majority of sports athletes, this is an excellent choice. It is an ideal option for both newcomers to the sport as well as those with some experience. This is a product that can accommodate a vast majority of body shapes and abilities who are interested in the sports activity.
Read more
Features
This product is light, of course, but it is also compact which allows it to be easily stored. For those that have tight space requirements but are highly engaged in hobbies, this alone can be invaluable. The nylon webbing material allows for adequate movement. The 3 Pesto buckles on both the legs and on the waist provide a convenient, no fuss way to get in and out with ease. The strength is very appealing at 23 KN.
Style
You can't beat how easy this product is at not causing you any fuss at all with putting it on and taking it off. If you are just looking for a quick amount of time out and you just want to get out there and get to it, the last thing you want to do is take an excessive amount of time to get your gear together and especially to struggle to put it on. You will find almost immediately that you will be less interested in short outings and only be willing to take the time for longer ones. This is the beauty of the product at hand, the transition from on to off is so easy, those short trips are completely doable. This is one of the best features of this product because it allows you to have the ability to go out whenever you want.
Fit
Get the fit you want and needs with this Fusion climbing harness today and enjoy your climbs like never before. It is easy to wear and adjust so getting the right size and fit is no trouble at all. Each strap can be adjusted as needed to ensure every part of the harness fits snug and comfortable.
Value
An awesome value is what you get with this product. The load strength is at 23KN, there are also nice features including 3 pressure quick release buckles that make this super adjustable. It is built for average body types up to large. It is a very well made product that offers nice support and safety, decent features, and at the price point, it is a gem in the rough.



The leg loop is adjustable
This is a product that can work well for all age groups
Reinforced bearing loop
Alloy adjustable buckles
This company provides excellent customer service
Perfect for professional use or for mountaineering
Very affordable product
507 pounds or 230 KG weight capacity
CE certified
There are not many color options
MelkTemn is a unisex product that allows,s for a force limit of 25 KN. It works well for mountaineering, tree and rock climbing, it is good for indoor activity and fire rescue, outward band, it's basically a great overall product that can accommodate many activities. The reinforced elastic strap is a built-in safety feature that provides sufficient support when you are up high or scaling those rocks. The waist can fit 31.5"-55.2", it comes in at a weight of 17.5 oz, and the leg loop, which is adjustable accommodates 23.6"-29.5".
Read more
Features
Safety is always a priority when you are working your way up in high places. Whether you are scaling for your profession, if you were a firefighter or are in construction, you are in a position where you have to scale as a means of your job. You'll need safety equipment to ensure you can execute your role well. When it comes to protective gear, this product is not only made for play and to support work, it is specifically made with safety in mind. If you are out wanting to do some mountaineering this will work well for you and keep you secure. If you are required to ascend your family can feel comfortable that you will be protected.
Style
Should you have any issues or problems with this product this company will do whatever they can to ensure they resolve your issues. They make a big deal about satisfaction and put an emphasis on happy customers. Do not hesitate to get into contact regarding anything from instruction to questions, or even with concerns.
Fit
Get the best harness available for your climbing needs and get one that is both comfortable and secure in its fit. The MelkTemn harness will keep you safe and secure during your climb and it will also ensure you are comfortable from start to finish so you can easily focus on your climb and enjoy yourself!
Value
This multi-purpose product is a tremendous value for the money. The excellent customer service coupled with the exceptionally thick materials that make it very strong and safe allowing it to be a great option for all sorts of high scaling. It offers a very nice and comfortable fit that will stay snug without having to constantly fuss with tightening the straps. It is built for safety and can provide much peace of mind when in use.



Unisex design makes it a versatile product
17.5 ounces in weight
The force limit is 22KN and the weight is 300 Kg
Good for professional purposes or hobbies like Zipline or indoor scaling
12-month product warranty
walking, jogging, trail walking, hunting, or camping
Half-body option
There is no padding in the waist
This product can be heavy
Weanas Thicken is a beginner's product. It uses Doubleback metal buckles and strong stitching for a stable hold and solid durability. It comes in at a weight of 17.5 ounces and has a force limit of 22KN. It can be used by both men and women, and it has a more customized fit with adjustability in the leg loop which is sized 15"-27". If you are a casual scaler outside hitting the rocks, if you like to enjoy ziplining, or you just need some security for working in high places, this is a very decent product to use.
Read more
Features
This product can be used for many activities. CE Certified and able to accommodate a breaking strength of 25KN and a weight of 300 KG, this is a product you can trust whether it is your children using it or yourself. Made of polyester, it fits comfortably on a wide range of sizing. The waist measures 20" to 53" and is a true one size fits all product, making it very universal. It is pretty simple to use. Putting it on and taking it off is straightforward and there is a bit of cushioning to allow for improved comfort.
Style
Premium Manganese steel buckles are rock solid and almost indestructible. The thick materials take on the load and distribute it throughout the product and on the body so that there are no single points of excess stress. This is a very safe and secure option that also is constructed to ensure it is easy to wear and feels good on as well.
Fit
The Weanas Thicken climbing harness is a great choice for newer climbers due to its affordable price and versatility in fitting and adjustments. More experienced climbers can also benefit from its basic design and easy fitting and easy use while out on a climbing adventure.
Value
A very affordable product that is made with solid, thick, and sturdy materials. It can be a bit bulkier than most but it is made with safety as a priority which allows for optimal piece of mind. There is a 12-month product warranty to back up the quality and your satisfaction. It can be a terrific product for men and women alike, it is easily worn and taken off and adjusting is not complicated at all.



A full body model that has a waist measurement of 27.5" to 47.2", the leg is 19.6" to 23.6"
Made of quick-dry nylon webbing
Construction uses a traditional buckle and breathable mesh
Hybrid shoulder, back and leg areas have a good amount of padding
The ability to be adjusted and secured in one movement
Made of nylon material for durability and washability
This product doesn't include an instruction manual, so it may take a bit of time learning how to adjust and wear it
A full-body product that is made to accommodate the needs of both men and women, kissloves uses polyester and reinforced tie-in point. Rugged stitching rounds out a reliable, and strong product that can hold up to consistent use. There is foam padding that makes up the leg strap and waist portions to ensure a soft, comfortable fit with breathability.
Read more
Features
Many full body options can be less flexible and stiffer. This product has breathability and movement without sacrificing durability and security. It is light and it has a nice comfortable fit that is very easy to adjust and make changes to if needed. It is a solid product that you can feel good about entrusting your or your loved one's safety. It holds up to regular use and is even of the caliber that professional climbers can appreciate.
Style
Tree trimmers, safety line workers, roofers or ziplining are all activities that need safety gear like this. This product is uniquely designed to cater to these specified activities. The elastic on the leg straps allow for the right amount of movement and stretch to really aid in fatigue. It is very comfortable that can hold up to heavy use, the extra D-ring is a feature that makes it different from other available models on the market. The fit of this product is a true universal fit that allows for a wide range of people for a wide range of activities.
Fit
Though we are getting lower to the bottom of our list we still have quality harnesses to offer and the Kissloves climbing harness is a great option for old and new climbers alike. It is easy to use, offers an adjustable fitting system, and is a great choice for any climbing excursion you have planned.
Value
A full body option that can be easily worn all day and you won't even feel like you have it on. It is moderately priced with materials and construction that is of professional quality. You will feel extremely safe while using this product and engaging in professional activities or hobbies.



The Black 1 product is a great value
The waist is sized at 20"-53.4", leg loop sized at 13"-31"
There are two gear loops
Construction utilizes reinforced ends
Weighing in at 2.4 lbs
CE Certified and ISO9001
Comfortable
This product doesn't use a metal front ring, it is a cloth ring
Xben Black 1 makes a product that includes 2 equipment hooks as well as 2 D rings so that you can have plenty of ability to hang any accessories you need while you wear it. The buckle on the waist and leg rings allows you to get the best fit for your body with ease of adjustment. It meets all the safety requirements, CE certified, ISO9001, with a weight limit of 300 KG, a breaking strength of 22KN. The threading that is sewn in with extra attention to strength.
Read more
Features
Some professions or activities require that the supportive equipment used is approved by specific standards as well as has strict certifications. This product meets all of those guidelines. It is ISO9001, which stands for a defined set of international standards that relate to good quality management practices. It allows for both private and public enterprises and institutions to have common and unifying specifications. This ensures that there are defined quality control measures taking place that are universal across business practices.
Style
The 2 equipment hooks provide the user with the ability to attach many accessories. When you are scaling, there is no doubt about it, you need additional products, tools, and equipment. You can't hold these things in your hands, so a harness that has the flexibility to provide you with attachment points is super helpful and necessary.
Size
A harness is no good if it does not fit well and feel comfortable while you wear it. The Xben climbing harness is a good choice for beginner climbers as it is easy to use and it also offers a comfortable and secure fit that is absolutely essential to having a safe and successful climb.
Value
This is attractively priced. It has all the features you would see in models that come in at a much higher price point. It is certified and tested for safety. Climbing is dangerous, the quality of the safety equipment you use matters. Even though you can find products that are much more expensive, you don't always have to necessarily pay that premium price for a quality product. This is a prime example of a product that is priced fairly, made well, and a true value.



Great for professional tree and telephone pole climbers
In-expensive
A helpful, customized storage bag is included
CE certified
A product designed for larger body types
Stitching that holds D ring is light, may not be as strong as the rest of the construction
It can be uncomfortable with extended use
Oumers makes a CE certified, quality tested product that is suitable for all ages. Its sturdy design and construction feature heavy-duty reinforced ends. Forged steel is used for all the metal parts, coming in at 1.5 pounds, it will not going to weigh you down.
Read more
Features
Made for larger bodies this product has the room to spare so that bigger guys and gals can scale with safety. Even though it is specific to larger individuals who might not be able to wear normal options, the nice thing about this one is that it is highly adjustable. If you aren't a particularly large person, but you like the features and aspects here, you are likely to still work with this one.
Style
Professionals whose job it is to scale trees and telephone poles will get the best use and benefits from this option. The materials are strong enough to stand up to heavy use and resist tearing or degradation. For aggressive climbers, construction quality is important and that is exactly what you get with this product. It is a serious no-nonsense piece of safety gear.
Fit
While this is the last harness on our list, it is still a good choice for climbers of any skill level. You will get a secure well-fitting harness that will support you and keep you stable and safe while you are out enjoying your climbs. Whether a beginner or experienced pro, the Oumers harness is worth considering!
Value
Another really well-executed product with exceptional performance when used for its specific purposes. It is an overall great value given the low price point. It allows larger bodies to be secured when ascending and is adjustable enough for many body types.
Criteria Used for Evaluation


Features
There are several types of climbing harnesses you can buy and the unique differences are based on the type of activity you are doing. Anything in the cold that requires you to have multiple layers on would make your needs consist of an adjustable leg loop to be able to have room for that bulky amount of clothing. Additionally, you'd want storage for ice clippers.


Style
Some products have the ability built in, to doubleback for you. Others won't and you will have to learn how to do it manually. It is always important to understand your product, regarding how to use it effectively and what features it has before you go out and use it.


Size
Some designs come in a unisex size that can work for both men and women. Others are gender specific and aim to fit better for either men or women's unique body silhouettes. There are half-body options and full-body options. Many kids models are going to be full-body options. When you find the size that works best for you, the fit is going to be on point. It is so important of the fit to be snug and secure while also being comfortable enough not to pinch or cause irritation so you can get the best use of your gear.


Value
When you are shopping for a climbing harness, you want to spare no expenses since this is your safety we are talking about. So you will want to put as much as you can towards your climbing gear, but there will still be the desire to ensure you are getting a good value for your money. The value of your harness will be comprised of the benefits you can gain from using it, how it can help your climb, what features and accessories it has, and what sets it apart from other harnesses that are available. We made sure to carefully consider the overall value of each harness we featured here on our list so you can rest assured that you are getting the best value possible in your search for your next climbing harness.
Expert Interviews & Opinions
Most Important Criteria
(According to our experts opinion)
Experts Opinion
Editors Opinion
Users Opinion
By Default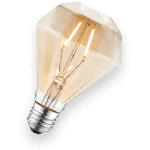 You get what you pay for.
When it comes to rock climbing, your harness is the most important piece to your gear. In this case, you get what you pay for. indulging in a more expensive harness is the way to go, your life is in its hands. This list will help guide you through the best harnesses on the market today.
Take care of your gear!
You are putting your life on the line when you climb and you are putting your full trust in your climbing gear, so be sure you are taking good care of everything and are keeping it in the best possible shape so it can keep you safe as you climb!
Other Factors to Consider


Weight
Those who want to engage in sport climbing are going to want less bulk and weight holding them down. If your job is to work out on telephone poles for extended amounts of time you are going to be looking for extra padding and stiff, solid support. Because that telephone pole worker is going to be spending an extended amount of time hanging, the need for cushioning and extra comfort is going to be appreciated.


Bottom Line
There are many factors to consider when you are purchasing one of these items. The cost and your budget is always a concern. The type of activity you are doing to make sure that the product you get is compatible with your needs. The style, as there are some options that offer different color choices for instance, that you can choose to customize your look. Then there is also what model is going to feel the best for you. Many times, the products that are geared more towards a specific gender are comfortable because they are made to work with the natural body lines that each gender has. That is not to say that universal products won't be comfortable because they can be. You need to look at the features and all the aspects of each product and brand to find just the right one that meets your personal preferences.
Frequently Asked Questions
q:

What is a Swami belt?

a:

This is just another term for the waist belt. There are varying widths and padding amounts that have that variability be directly related to what sport or activity that it was designed for. Those who do the port will typically have smaller belts with less padding because these individuals aren't hanging for prolonged stretches of time. Additionally, less bulk and lighter weight options are much preferred for sport because this design type allows for better performance and more quickness.
q:

What should be considered when looking at leg loops?

a:

There are to types of keg loops that you will find in these products, adjustable and not adjustable. The activity you engage in will dictate which option is going to be best for you. If you are going to have on thick, heavy clothing and layers you're going to benefit from an adjustable leg loop. This is because it will be easier to get your legs with all that bulk into an option that has a greater degree of room and better ability to loosen and tighten. Just for note, nonadjustable options doesn't mean they are stiff and will not move. These will still have a degree of flexibility and stretch.
q:

What are some safety features to look for?

a:

One of the things that changed in modern designs that is worth mentioning is the built-in ability of the harness to double back for you. That doesn't mean all of them have this ability so it is incredibly important to know for sure which one you have before going out and using it.
q:

If you want to scale ice, what feature would be good to have?

a:

Absolutely, 100% Clipper Slots would be ideal to have included. All they are, are pieces of material that are sewed to your harness and they give you extra storage. Specifically, they serve to hold ice clippers and ice screws both of which are essential to ascending thick, slippery ice.
q:

What are the differences in each harness type?

a:

Here is a helpful guide to give you a quick overview of the different types you will see:
Sport is made with 2-4 gear loops, are light and less bulky
Ice is made with 2-4 gear loops, they include ice clipper storage and they tend to be slender in design
Trad is made much heavier and wider and these use 4-6 gear loops
Big Wall uses 4-6 gear loops and this belt is made to be thick and rugged. In addition, they utilize adjustable leg loops, 2 belay loops as well as a rated haul loop
Mountaineering options utilize a thin, light, non-bulky design with 2-4 gear loops, 2-4 ice clipper slots, and the leg loop is also of the adjustable nature
Kids options are going to be full body
Subscribe to our newsletters