10 Best Deodorants for Women
last updated
Aug 18, 2019
If you're on the hunt for the best deodorants for women, then you have definitely come to the right place. Here we will go over the best options currently available for you ladies, as well as their Pros and Cons and what to look for before making your purchase.
As runners, it is important that we maintain our good hygiene and, with as much as we sweat, we need to make sure to use the right deodorant to do so. The best deodorants for
women
will keep sweat at bay for as long as you need it to.
With all of the options available to choose from nowadays, it can be quite difficult to narrow down the best deodorants for women—which is why we have taken the time to research and compare the best options currently available.
Take a look at our top picks and beat the sweat.
In a Hurry? The test winner after 8 hrs of research

Native
Why is it better?
Three different scents to choose from
Completely cruelty-free
Free of harmful ingredients
Leaves no residue behind
In a
Hurry? Editors choice:

Test Winner: Native

3
Researched Sources
2k
Reviews Considered
8
Hours Researching
18
Products Evaluated
Product Purity
Effectiveness
Compatibility
Features
Value
By Default
10 Best Deodorants for Women



Three different scents to choose from
Completely cruelty-free
Free of harmful ingredients
Leaves no residue behind
Need to be careful about what retailor you purchase it from
If you want an all-natural, organic, and aluminum-free deodorant, then you will love this one. Not only does this one do the job, but it is available in several different smells to choose from. Take a better look at the Native deodorant to see if it right or you.
Read more
Product Purity
As far as product purity goes, this deodorant is completely free of any aluminum—which has been linked as a carcinogen. This deodorant is also free of any talc, parabens, phthalates, and other harmful ingredients we should avoid whenever possible.
Effectiveness
When we took a look at the overall effectiveness of the Native deodorant, we found that it effectively provides you with the protection that you need to ensure you keep odor at bay. The best part about this deodorant is that it provides you with the protection you need without leaving a residue.
Compatibility
Anyone can use this deodorant for the most part—just make sure to take a look at all of the ingredients beforehand to ensure that you aren't sensitive or allergic to any of them. This deodorant rolls on easily and won't leave any residue or stains on your clothing.
Features
If you like deodorants that offer a pleasant odor, you will love the Native deodorant. It is available in three different scents to choose from—coconut lime, coconut vanilla, and cranberry plum—all of which smell delightful according to real0world users.
Value
Although this deodorant is definitely on the pricey side, it is worth every penny thanks to the all-organic ingredients it uses. It is completely cruelty-free and is available in three different scents to choose from as well.



Opens up your body sweat pores releasing toxins for a cooling effect
100% natural ingredients
Risk-free from the harmful effects of artificial chemical ingredients and additives
It can be absorbed into your body and into your bloodstream
Comes with natural scents
It may cause irritation if applied immediately after shaving
Do not confuse with an antiperspirant
The skin is your biggest body organ and for a healthy you, you need a healthy skin. This, however, does not stop the body from perspiration! With a couple of light wipes, Green Tidings Natural Deodorant helps absorb body all the sweat leaving you with a soothing effect on the skin and long-lasting freshness. It is pure, clean, safe, low carbon and effective.
Read more
Product Purity
Designed to meet different needs, options in scents either in the full-size 2.7-ounce tube or 1-ounce 'tester' size tube filled with lavender, unscented or sensitive, and baking-soda free options.
Effectiveness
Other than the 100% essential oils, the ingredients used are 100% clean and purely organic including Coconut Oil, Tapioca Starch, aluminum-free Sodium Bicarbonate, Organic Shea Butter, Wildcrafted Candelilla Wax, and Magnesium Oil.
Compatibility
There are no real side effects or risks associated with this deodorant and it is a safe option for active women on the go who want something strong yet safe!
Features
Quality ingredients are used in Green Tidings Deodorant and it is designed to be safe and easy to use and will last the entire day with one application.
Value
Award-winning with pure, natural ingredients, here is a deodorant that will leave your body safe, your underarms dry and odor-free even as you sweat naturally. With glad tidings, you get value for your money.



It is fine, soft and easy to apply
It has a beautiful smell and an original scent
Comes in different sizes with a good amount of deodorant
It does not leave stains or streaks in cloths
Lasts longer with each application
The container gets a bit scratchy as the quantity reduces
Handle the container with care
Unlike other deodorants, Donna Karan is totally gentle and highly effective. It is delicately scented with the Cashmere Mist advanced formula perfume oil that is active in controlling wetness and perspiration, keeping you dry and fresh all day long. It is perfect for those with sensitive skin. It is delicately scented available in1.7 oz/50ml solid deodorant stick for external use in the underarms.
Read more
Product Purity
The Cashmere Mist advanced formula makes use of fragrance juices to produce a soft and gentle feeling that leaves no irritation on body tissues even when applied externally after shaving.
Effectiveness
Based on the formula there are different scents to choose from, all fragrance and designed to last longer. Depending on the volume of perfume oil, you get more intense or light scents.
Compatibility
Donna Karan Deodorant for Women is designed to be safe and gentle on the skin while being tough on odors! It is the perfect balance of both worlds and is a great option for women of all walks of life.
Features
This is a strong product that holds up well against a busy lifestyle and hotter environments where other deodorants may fail!
Value
All-day freshness with a soft and gentle feeling is a must for your active life. The Cashmere Mist advanced formula helps you keep off sweat and body odor with different sweet-smelling scents that last longer at a relatively affordable cost.



Gives you the benefit an all-natural deodorant
Comes with a nice smell in 17 scents
Easy to apply in 1-2 swipes
It is absorbent, keeping you dry
The containers are recyclable and eco-friendly
Exceeding the recommended amount may leave your cloth stained
You may experience irritation if you have sensitive skin
Sam's Natural is designed to complement your personal hygiene with deodorants that work naturally and leaves you smelling fresh the day-long. The ingredients are all-natural and free of aluminum and harsh chemicals. The application amount is restricted to 1-2 swipes with every use. The brand uses eco-friendly recyclable plastic tubes that feature the recycled label. The customer service is first class.
Read more
Product Purity
The unique formula is incredibly effective in protection against odors and wetness with no harsh chemicals, Vegan certified and free of aluminum, parabens, phthalates, and propylene-glycol in 100% recyclable plastic tubes.
Effectiveness
For variety, 17 distinctive and intriguing scents are designed to respond to every personality and occasion. You also get the unscented variant that has a very natural raw scent with a light tea tree aroma.
Compatibility
If you are looking for a safe and effective deodorant designed for the unique chemistry and biology of the female body then Sam's Natural Deodorant is what you have been looking for and will serve you well!
Features
Natural ingredients are used in the formulation of this deodorant and has minimal chemicals, preservatives, and additives.
Value
For the day-long experience protection from sweat and odor with distinctive yet intriguing scents that give you a sense of freshness and self-satisfaction, Sam's Natural offers you value that will give you an assurance that is worth the cost.



Works well to keep you fresh all day
Has a welcoming and refreshing smell
Has natural essential oils fragrance
The deodorant is very subtle and unisex
Is certified 100% vegan
May cause some irritation
Those with allergies may feel a burning sensation with initial use
Schmidt is a renowned brand in the market and this brand-new natural deodorant combines Charcoal and Magnesium with the regular ingredients to provide a formula that neutralizes odor and wetness naturally and effectively. Here is a product for sensitive skin that taps into the absorption properties of activated charcoal. The smell is fresh and floral with a powdery and smooth consistency.
Read more
Product Purity
The condensed Charcoal and Magnesium formula is vaporous, mild, and wispy and effectively neutralizes odor by soaking up sweat and toxins while providing extra-skin protection with small amounts for great results even with sensitive skin.
Effectiveness
Schmidt Natural incorporates plant and mineral derived formulas that are vegan certified and cruelty-free with activated charcoal and are free of aluminum, propylene glycol, parabens, phthalates, and artificial fragrances.
Compatibility
Naturally formulated deodorants are becoming more and more popular because they provide compatible coverage and protection without the chemicals and harmful ingredients that other traditional deodorants have.
Features
Pure ingredients with natural formulations and minimal chemicals added the Schmidt's Natural Deodorant is a great choice for any woman who is always active and on the go or who has a sensitivity to traditional deodorants.
Value
Arguably one of the best non-aluminum deodorants made with certified natural ingredients for enhanced moisture absorption and a fresh welcome smell. This answer to sensitive skin is a good value for the money you put in it.
6

. Secret Clinical Strength



Has a soothing effect on the skin minimizing irritation
It provides 4X stress sweat and wetness protection
You have a variety of collections to choose from
It has a very light, pleasant fragrance smell
Long-lasting freshness you don't need to reapply
Does not prevent sweating
So wide scent expressions you get spoilt of choice
Secret Antiperspirant and Deodorant for women is clinically proven for effective strength to guarantee you all-day freshness and protection from odor and wetness. The formula is enhanced with moisturizers and skin-soothing conditioners for maximum skincare and protection. You can choose between Invisible Solid, Clear Gel or Smooth Solid with a wide range of scent collections to choose from.
Read more
Product Purity
The formula senses your body sweat levels during the day and adapts the level of protection to the body moisture release stopping odor and wetness before it starts giving you 4x the protection of ordinary antiperspirants.
Effectiveness
The moisturized formulations guarantee waterproof wetness protection from heat, stress and activity sweat either in invisible Solid; Clear Gel or Smooth Solid to last through heat, activity, and stress.
Compatibility
A well known and popular brand this is another choice for a safe and reliable deodorant that can help keep you comfortable, dry, and smelling fresh as you go about your day to day activities.
Features
There are some chemicals and ingredients that can cause problems for some users but as a whole Secret Deodorant is a good choice for women on the go!
Value
Manage the sweaty and odor that come with stress discretely with no bacteria accumulation on your skin and underarms while keeping the skin moisturized and healthy with this inexpensive 4X stronger Secret Clinical Strength deodorant.



Completely non-toxic
Leaves behind no residue
Comes with a money-back guarantee
A great option for those of you with sensitive skin
The Kopari deodorant is one of the best non-toxic deodorants currently available. If you want a product that is free of harmful ingredients, you will love this one. It comes highly rated and reviewed by many real-world users, so make sure to take a look.
Read more
Product Purity
When it comes to product purity, this deodorant is completely free of aluminum. It is also free of gluten and many other ingredients. The main ingredients in this all-natural deodorant are coconut oil, coconut water, and sage oil—which makes it a great option even for those of you with sensitive skin.
Effectiveness
This all-natural deodorant will effectively keep odor and sweat at bay without leaving any type of uncomfortable residue behind. It is completely non-toxic and a perfect option for almost anyone.
Compatibility
Although this list is dedicated to women's deodorants, it is safe to say that this all-natural can be used by anyone—men and women alike.
Features
This deodorant is available in three different options to choose from—driftwood with charcoal, lightly coconut, and the sensitive skin option.
Value
Although this deodorant is more expensive than the chemical-ridden options you have to choose from, it is worth every penny. It also comes with a 100% satisfaction guarantee so you can get a refund if you decide you don't like it.



Soothes and conditions skin with moisturizers
Glides easily and is silky smooth
Provides long-lasting freshness
It has the crisp soothing scent of cucumber and green tea
Designed to awaken the woman's potential
The scent may be a bit heavier
Excessive glides will leave your cloth stained
Make your skin soft, beautiful, glittering and soothed with Dove moisturizers for up to 48 hours of antiperspirant protection with delicately refined scent. Have your skin feel as healthy as it looks with easy glides using Dove, designed to boost your sense of self-esteem in order to reach your full potential. The formula features the crisp, soothing scent of cucumber and green tea.
Read more
Product Purity
The deodorant is designed for your delicate underarm skin to enable you to enjoy lasting freshness for up to 48 hours from odor and wetness with the powerful yet gentle Dove 1/4 moisturizers formula.
Effectiveness
Dove Advanced Care deodorant stick glides easily on delicate underarm skin applied after shower on cool and dry skin or at night when skin moisture is less by simple swipes for the long-lasting freshness.
Compatibility
Getting down towards the bottom of our list, but the Dove Advanced Deodorant is still a good choice. The only real concern with use is that it might be too strong for some with sensitive skin as it is potent with 48-hour protection.
Features
This is made with strong ingredients and is made to do its job and do it well. You will stay dry and smelling fresh with this unique gel formulation.
Value
The Dove effects are every woman's dream and the formula is beautifully smooth, gentle and long-lasting. Achieve your dreams while staying fresh from skin odor and wetness with simple glides of the Dove Advanced Care with few.



Long-lasting wetness and order protection at 48 hours
You are fresh with every move
No need to apply wipes every often
Comes in a pack of three with every pack
The scent is welcome
Aluminum is a neurotoxin linked with cancer
It is not 100% natural
Every brand boasts of a unique feature and the Degree has superior MotionSense technology with advanced wetness and odor protection. Designed for an active lifestyle, the order comes in a value pack of 3-in-1. It has Aluminum Zirconium Tetrachlorohydrex Gly (17.8%) active antiperspirant ingredient that reacts with electrolytes in the duct of sweat glands preventing sweat from reaching the skin surface.
Read more
Product Purity
Although frowned upon by other brands, the aluminum salts interact with keratin in the sweat glands forming a physical plug that help reduce underarm wetness and control sweat.
Effectiveness
An active lifestyle means a lot of motion with a lot of moisture generated as a result. This is even more compounded for women and this formula acts to keep you fresh with all-day sweat and odor protection.
Compatibility
The final product on our list still delivers a safe and effective level of protection that women are looking for when it comes to their deodorant, making it a good choice to have on hand or to carry with you in your gym bag.
Features
Degree is known for quality products and while this particular deodorant rounds out the bottom of our list, it is still an effective product that will serve you well!
Value
With Degree you get the longest freshness, sweat, and odor protection, keeping you active and confident. Don't be deceived that aluminum complexes are cancerous, instead try out this not so costly scent and you will realize what you have been missing.



It has an awesome, clean smell
The smell is not overpowering
Guarantees you all-day wetness and odor protection
It will not stain your clothes
Leaves no bumpy feeling that you would get with a gel
Applies easily
The aluminum component may be a turn-off for some
The bottle may not last long
Overuse may result in the concentration of residue on underarm and clothes
Founded in 2000 in Texas, Jack Black is a pioneer in skincare and a best-selling skincare brand. It is an easy glide multipurpose and easy to use sensitive skin lotion formula that leaves you cool, soothed and hydrated. For your VIP lifestyle treatment, Jack Black is the way to go. Here is an invisible solid stick that will offer you superior protection from odor and wetness with no skin irritation.
Read more
Product Purity
Nourish your skin by gliding the quick-penetrating lotion stick in light strokes on your underarm with 3 light strokes for long-lasting odor and wetness protection no matter your skin type.
Effectiveness
Combines the properties of Aluminum Zirconium Tetrachlorohydrex Gly (20%) Anhydrous antiperspirant, the Vitamin E antioxidant, and Aloe Leaf Juice natural emollient results in powerful, and gentle skincare effects.
Compatibility
There are no real concerns about side effects or safety issues with this product aside from an occasional report of skin irritation from someone who has sensitive skin, to begin with.
Features
While we are near the bottom of our list we still have strong, safe, and reliable products for you and the JACK BLACK deodorant for women is a good option for anyone looking for a new deodorant to try.
Value
For your excellent clean skin with exceptional protection from wetness and odor, this tries and tested easy-to-use gentle and the non-irritating formula leaves no residue whatsoever on your skin or cloth for the cost of a few dollars.
Criteria Used for Evaluation
Expert Interviews & Opinions
Most Important Criteria
(According to our experts opinion)
Experts Opinion
Editors Opinion
Users Opinion
By Default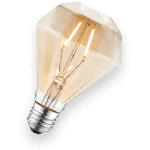 Gel
If your trying to shoot for a brand or type of deodorant that doesn't leave to those annoying strips of deodorant on your clothes your best bet, is to go for gel formulas.
Sweating
If your body ordor and sweat is still manageing to come through your deodorant, put on a moistourizer first, let it dry, then put on your deodorant. Quick and easy tip.
Other Factors to Consider


Bottom Line
Some of the best deodorant brands include natural ingredients in their composition for effectiveness. There are brands that include Aluminum-based complexes in their ingredients that act by plugging the sweat ducts thus preventing the sweat glands from excreting liquid and instead allow the skin to remove sweat naturally through sloughing.
While some brands opt for natural scents, others are enriched with flowery and pleasant scents that define the identity of the wearers. For those with sensitive skin, there are unscented deodorant formulations that will work well without skin irritations. In this review, we have, in brief, highlighted some of the unique qualities that will make the brands a choice for you.
Boost your confidence by investing in and wearing deodorants to keep off that off-putting odor and wetness that arises out of body sweat. The choice of a particular brand over another can be a difficult task for many. However, with information and facts on the particular qualities and major components of the deodorants, this exercise is made relatively easier.
After all, it is better to try and fail with one brand that to keep making wrong choices and ultimately, ending up with consequences that may be harmful to your skin and your overall sense of self-esteem.


Advanced Features
Activated charcoal has also been used as an ingredient in deodorant formulae due to its absorptive property. It is helpful in soaking up the moisture and other toxins leaving the body. Other brands will additionally include Vitamin E and Aloe Leaf Juice. The former is a natural antioxidant that is effective in protecting body cells against free-radical damage.
While the latter is a natural emollient that hydrates the body with skin softening and anti-inflammatory properties. Other brands also use the aluminum salt compounds in different quantities to seal the sweat ducts preventing the sweat from reaching the skin. Thus, effectively controlling the wetness and odor that might have resulted.
They rely on these on the basis that aluminum-based complexes possess an effective antiperspirant ingredient that helps in reducing underarm wetness and in controlling body sweat. While there are allegations that aluminum components are a risk to cancerous conditions, research has not found a direct link with the deodorants.
As a result, the allegations may be unfounded. However, pure natural ingredients should be a major consideration while selecting the best deodorant formula.
Frequently Asked Questions
q:

What side effects can I expect with deodorants?

a:

Deodorants are designed to keep your skin fresh and protected from wetness and odor that is caused by bacteria in the sweat. While most deodorants are skin-friendly some skin types react to the constituent properties of deodorants. Sensitive skins experience irritation and allergic reactions to some deodorants.

Should this happen it is advised that you immediately stop using the deodorant. Do not apply the deodorants immediately after shaving as this will cause skin irritation. Too much application will also affect your skin functioning system that may necessitate medical interventions. At the same time, applying too much deodorant will leave you with stains, both in the body and on your clothes.
q:

How much volume do I get in the container?

a:

Deodorants come in a variety of packaging and volume. Some brands have 3-in-1 packages while others 4, or 2, or 1 with every order. These are always indicated for customer guide. The deodorants are packaged in ounces with the most common volumes being: 3.4, 3.25oz, 3oz, 2.7oz, 2.6oz, and 1.7oz. Among these, the most common size is the 2.6oz.
q:

Will the Deodorant stop me from sweating?

a:

Deodorants are not designed to stop you from sweating; they help control sweating and its effects. Sweating may seem to be a problem but it is the natural way by which the body cools itself with a soothing after-sweating feeling. The deodorants are supposed to aid in managing the sweating process or its effects. You certainly will need to control the odor and wetness that come with sweat.
q:

Where can I get the best deodorant?

a:

You can get the deodorants for women from your local shop. However, for better deals and satisfactory information and guide for the best offers, you need to log on to your favorite online seller's link and at the press of a button; you will be on your way to your chosen brand.
Subscribe to our newsletters