10 Best Deodorants for Women
last updated
Apr 22, 2019
Good hygiene is a prerequisite for a healthy body and a boost to the sense of self-confidence in the midst of others. The body naturally generates sweat as a way of removing toxins. The body sweat glands are the natural avenue for expelling toxins leaving a cooling effect when the body temperature increases. Unfortunately, sweat comes in the form of wetness feeling and bacteria that thrive in such conditions breakdown the sweat creating an unwelcome odor that puts others off. Research has shown that stress sweat has the worst odor yet in life, we are exposed to
stressful
moments time and again! To supplement your hygiene and personal care, deodorants and have been developed to address this issue, keeping you fresh and smelling nice all day long.
Deodorants come in many forms and brands. Solid and gel forms are most common in major brand formulae. Since there are many brands to choose from with unique selling features, the following are some of the best deodorant brands for women in the
market.
In a Hurry? The test winner after 15 hrs of research

Green Tidings
Why is it better?
Opens up your body sweat pores releasing toxins for a cooling effect
100% natural ingredients
Risk-free from the harmful effects of artificial chemical ingredients and additives
It can be absorbed into your body and into your bloodstream
Comes with natural scents
In a
Hurry? Editors choice:

Test Winner: Green Tidings

6
Researched Sources
2k
Reviews Considered
15
Hours Researching
18
Products Evaluated
Accuracy
Effectiveness
Safety Hazards
Product Purity
By Default
In Depth Review Top 10
Green Tidings
Donna Karan
Sam's Natural
Schmidt's Natural
Secret
Secret Scent Anti-Perspirant
Mitchum Advanced
Dove Advanced
JACK BLACK
Degree
Table of contents
Criteria Used for Evaluation
Other Factors to Consider
Frequently Asked Questions
Sources
10 Best Deodorants for Women
Criteria Used for Evaluation


Accuracy
Constituent Ingredients
This is the main factor to consider when making the choice for one brand over others. All brands invest in natural ingredients, either in the active or in-active formations in making the various brand formulae. While some brands restrict themselves to the finest quality natural ingredients only, others incorporate some chemical elements due to their effective properties in controlling body odor and wetness for longer freshness experience. Most brand formulations have common ingredients that include Coconut Oil, Tapioca Starch, Sodium Bicarbonate and Organic Shea Butter. A combination of these is helpful in the manufacture of 100% pure natural products that will be effective in most skins. Most ingredients are intended to be healthy to the skin system and while effectively achieving the objective of deodorants. Ingredients such as tapioca starch absorb moisture helping lessen natural sweat.
At the same time, different formulae make use of a combination of particular unique ingredients with the common ingredients in their formula for best results. Some brands, for example, employ the use of Magnesium for the sensitive skin formula while relying on Sodium bicarbonate for the regular formula. Magnesium is a precious natural that is essential in maintaining body functions and aids in the production of antioxidants and enzymes as an electrolyte. Activated charcoal has also been used as an ingredient in deodorant formulae due to its absorptive property. It is helpful in soaking up the moisture and other toxins leaving the body. Other brands will additionally include Vitamin E and Aloe Leaf Juice. The former is a natural antioxidant that is effective in protecting body cells against free-radical damage while the latter is a natural emollient that hydrates the body with skin softening and anti-inflammatory properties. Other brands also use the aluminum salt compounds in different quantities to seal the sweat ducts preventing the sweat from reaching the skin and effectively controlling the wetness and odor that might have resulted. They rely on these on the basis that aluminum-based complexes possess an effective antiperspirant ingredient that helps in reducing underarm wetness and in controlling body sweat.
While there are allegations that aluminum components are a risk to cancerous conditions, research has not found a direct link with the deodorants. As a result, the allegations may be unfounded. However, pure natural ingredients should be a major consideration while selecting the best deodorant formula.


Effectiveness
Deodorants have different formula strengths in keeping and maintaining your body freshness. While some can last as long as 48 hours with each application, others are designed to keep you fresh all day long. This is one of the impacts of the ingredients used in their composition. Extra-strength deodorants are ideal for those who are less active, those who do not sweat heavily and whose body odor is not very strong. They do not need to keep applying the deodorant every often. On the other hand, strong to weak deodorants are best suited for daily use. It is advisable that you use the deodorants sparingly in the recommended quantities to avoid the side effects of the deodorants. Too much will leave your skin and clothes with unsightly residue.


Safety Hazards
Skin sensitivity
Different skins have different rates of sensitivity. While someone may comfortably use one brand formula, the other may experience allergic reactions due to their skin being sensitive to the constituent ingredients. A small margin of people has skins that react to the sodium bicarbonate component and are unable to wear particular deodorants. Brands that have lavender essential oils in their ingredients have also reported issues to do with sensitivity. One way of getting out of this difficulty is to try out what works for you. However, it is advisable that should your skin react to a deodorant brand, you should cease its use immediately and report the case to the manufacturer or seller. Aware that some of the constituent components may cause skin irritation, manufacturers expressly give a warning statement to this reaction. On the other hand, some brands formulae are designed to meet this need and do not irritate even the most sensitive skin. This accounts for sensitive skin formula brands.


Product Purity
Unique Scents
Other than the long-lasting freshness property of the deodorants, many people prefer wearing those with specific scents and fragrance. These can be naturally derived or added to the ingredients in the formulae. Scents are a critical determinant in the selection of deodorants for women. There are particular scents that bring out the best in you making you confident and ready for the day. There are also those that prefer the natural flowery scent and nothing stronger. Indeed you will find a particular brand that will meet your mood and personality depending on what smell you want to wear.
Generally, these are some of the qualities that will assist you in selecting your best deodorant. It is best that you find out and invest in what works for you. For best results, always stick to the application guidelines as these are backed by scientific evidence. Applying too much deodorant, for example, may be counterproductive and could result in affecting your skin functioning besides staining your clothes. Whether it is a gel or in the solid form, it is advisable that you use deodorants sparingly. At the same time, once you discover that a particular brand is not working for you, stop its application immediately.


Value
When it comes to choosing personal hygiene and care products like deodorant, it is important to find something that meets your wants and needs and that is safe and effective. One aspect of the search many women get a bit confused on, however, is the price vs value comparison. Price and value are not the same things. Price is the cost of the product and reflects what you will pay for the deodorant you are considering. Value is the worth of the product and reflects the benefits you stand to gain and the features that particular product has to offer. While you, of course, need to consider the price and what you are able and willing to pay you should focus more on the value- it is always worth paying a little more to get a better product!
Expert Interviews & Opinions
Most Important Criteria
(According to our experts opinion)
Experts Opinion
Editors Opinion
Users Opinion
By Default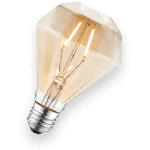 Gel
If your trying to shoot for a brand or type of deodorant that doesn't leave to those annoying strips of deodorant on your clothes your best bet, is to go for gel formulas.
Sweating
If your body ordor and sweat is still manageing to come through your deodorant, put on a moistourizer first, let it dry, then put on your deodorant. Quick and easy tip.
Other Factors to Consider


Bottom Line
Some of the best deodorant brands include natural ingredients in their composition for effectiveness. There are brands that include Aluminum-based complexes in their ingredients that act by plugging the sweat ducts thus preventing the sweat glands from excreting liquid and instead allow the skin to remove sweat naturally through sloughing. While some brands opt for natural scents, others are enriched with flowery and pleasant scents that define the identity of the wearers. For those with sensitive skin, there are unscented deodorant formulations that will work well without skin irritations. In this review, we have, in brief, highlighted some of the unique qualities that will make the brands a choice for you. Boost your confidence by investing in and wearing deodorants to keep off that off-putting odor and wetness that arises out of body sweat.
The choice of a particular brand over another can be a difficult task for many. However, with information and facts on the particular qualities and major components of the deodorants, this exercise is made relatively easier. After all, it is better to try and fail with one brand that to keep making wrong choices and ultimately, ending up with consequences that may be harmful to your skin and your overall sense of self-esteem.
Frequently Asked Questions
q:

What side effects can I expect with deodorants?

a:

Deodorants are designed to keep your skin fresh and protected from wetness and odor that is caused by bacteria in the sweat. While most deodorants are skin friendly some skin types react to the constituent properties of deodorants. Sensitive skins experience irritation and allergic reactions to some deodorants. Should this happen it is advised that you immediately stop using the deodorant. Do not apply the deodorants immediately after shaving as this will cause skin irritation. Too much application will also affect your skin functioning system that may necessitate medical interventions. At the same time, applying too much deodorant will leave you with stains, both in the body and on your clothes.
q:

How much volume do I get in the container?

a:

Deodorants come in a variety of packaging and volume. Some brands have 3-in-1 packages while others 4, or 2, or 1 with every order. These are always indicated for customer guide. The deodorants are packaged in ounces with the most common volumes being: 3.4, 3.25oz, 3oz, 2.7oz, 2.6oz, and 1.7oz. Among these, the most common size is the 2.6oz.
q:

Will the Deodorant stop me from sweating?

a:

Deodorants are not designed to stop you from sweating; they help control sweating and its effects. Sweating may seem to be a problem but it is the natural way by which the body cools itself with a soothing after-sweating feeling. The deodorants are supposed to aid in managing the sweating process or its effects. You certainly will need to control the odor and wetness that come with sweat.
q:

Where can I get the best deodorant?

a:

You can get good deodorants from your local shop. However, for better deals and satisfactory information and guide for the best offers, you need to log on to your favorite online seller's link and at the press of a button; you will be on your way to your chosen brand.
q:

How much will I spend?

a:

Healthy skin requires good care and the best deodorant formula guarantees you exquisite skincare with total daily freshness free from odor and underarm wetness at competitive a price.
Subscribe to our newsletters