10 Best Discount Running Shoes Reviewed
last updated:
Mar 04, 2021
We all love a good deal and the best discount running shoes can be difficult to narrow down since there are so many out there. If you're on a budget, or just want a back-up pair of running shoes, then you'll love the discounted running shoes featured on our page below.
Not only
are these shoes affordable
, but they're also comfortable, durable, and breathable. We made sure to curate a list of shoes that'll work for everyone—no matter what your foot type is—just make sure to take your preferences and needs into consideration before you make your final selection.
Remember, the price does not determine their quality, so getting a pair that are more affordable doesn't mean you will have to sacrifice anything, just make sure you're looking for a pair that will fit your needs! Enjoy our list of the top 10 best options below!
This is the best product on our list that is currently in stock:

Nike Downshifter 9
Why is it better?
Great price
Several colors to chose from
Lightweight
Breathable
Great support
Durable
Good traction
In a
Hurry? Editors choice:

Test Winner: Nike Downshifter 9

3
Researched Sources
1.5K
Reviews Considered
10`
Hours Researching
16
Products Evaluated
Value
Breathability
Support
Features
Stability
By Default
Find Best Deals on Running Shoes
Criteria Used for Evaluation


Value
When it comes to value, we all want to get the most for our money--even when we are looking for more affordable running shoes.
The first consideration for this list was the price of the discounted running shoes. We double-checked to be sure that the shoes are the most affordable in the market with average market prices in the various sporting stores. These running shoes will supply you with excellent stability and cushioning properties at an affordable price.
The biggest difference you get by investing in a more expensive shoe is extra durability, thanks to a greater amount of more expensive cushioning material in the midsole of the shoe. But then these shoes have just as much cushioning and also have improved durability and cushioning property, they're just on sale because the manufacturers have come out with new models.
Aside from ensuring that we were choosing running shoes that didn't cost much, we also made sure to consider whether or not each of these shoes is worth the investment. This is important, even with the most expensive shoes, because no matter the price you will need to make sure that your running shoes will fit your needs.
In order to deliver a reliable rating, we compared the overall cost to the features and benefits they provide--and we made sure to outline them in our product reviews. Overall, the value of the shoes is more than just the cost, although our page does focus on providing our viewers with discounted shoes that are more affordable.
If you are on a budget, or just want an extra pair of shoes, you will definitely find a pair on our list! Make sure to take a look at everything the running shoes have to offer and compare it to your own needs and preferences--this way you can be sure you are getting a pair of affordable running shoes that work best for you and your needs.


Breathability
We all need a pair of shoes that offer the breathability and ventilation we need to ensure our feet stay cool and dry--which is why we took breathability into consideration when reviewing each of our top picks.
Many running shoes designed for runners are manufactured with a mesh material that gives the foot the ability to breathe and have sufficient airflow during your run. The breathability of the shoes depends totally on the weather you will be running in. If the weather is a bit cold then you could opt for a less breathable shoe, because the cold air might harm your feet.
But if the weather is a little warm then you could opt for a running shoe that has a more breathable feature. When we took a look at the overall breathability provide by each of the shoes on our list we took a look at real-life user reviews. This allowed us to see what they had to say and how real users felt they held up in certain temperatures.
Breathability is important, so we wanted to be sure to consider evidence from real runners. We also took a look at what the upper running shoe is constructed from. Most of the shoes on our list feature breathable mesh that is lightweight and flexible—but some shoes really are more breathable than others.
It is important that you get a pair of running shoes that will keep your feet well-ventilated so that that they don't get overheated. If you already have to deal with sweaty feet or run in really hot weather, you will need to make sure that you put breathability at the top of your list. And we made sure to include how breathable each pair of shoes actually were.


Support
Different feet types require different types of support, so make sure you get the running shoes that offer the level of support you need.
Cushioning plays an important part in determining the durability of the discounted running shoes and the support it gives the runner. Cushioning on a running shoe can be in the form of a grid/wave plate or a gel (liquid). Each running shoe brand uses a different design when making their running shoes.
Read also about scott running shoes reviews.
Athletes who want shock reduction will opt for discount running shoes with cushioning for they are able to enjoy the lightweight and also flexibility during their run and protect their feet from unnecessary shock while running. There are different types of insoles made to suit the different types of heel arch of the runners' foot.
These kinds of flexible inserts tend also to help a lot in relieving pain in the arch of the heel. When checking the insole of a running shoe, make sure that the arch support is very firm and will be able to stand the test of time in terms of durability. Though there's always an option of replacing the insole of your shoes if you feel the cushioning is wearing out and is no longer able to work as a good shock absorbent.
You can even get the brand insole of your running shoes, or you can opt for a more customized insole that will be able to suit your running needs. Either way, you need to make sure you get a pair of running shoes that offer the support your feet need--so don't settle on just the best-priced model if the shoes won't work for you.


Features
As far as features go, not all of the running shoes on our list are the same, so make sure you get the pair that offers just what you mean.
Below we've listed the different parts that make up a running shoe, so you can see what features they will usually come with and find the ones most important to you.
Upper: This refers to the section you see when you have your shoes on. It firmly holds the foot of the runner to the shoes' sole. Fabric and technology used in making the upper section of the shoes should be able to guarantee breathability, comfort and most durability of the shoes. Good shoes must have a good upper section.
Midsole: This is where you will find the cushioning of the running shoe located. Perfect for shock absorption capabilities, the amount of cushioning varies from one shoe to another, depending on the runner's personal preference.
Medial post: This is the part of the shoe that provides support to the foot. It is usually in a different color so that a runner can know the amount of medial post when choosing a running shoe. It's normally built in the mid part of the shoe and is usually quite big. Most runners opt for a big medial post because this means it will provide more support for the runner against chances of excessive pronation.
Foam Surface Layer: This is just the inner layer of the shoes that forms part of the insole. It's usually very soft on the feet while the shoes are still new, though it will need to be replaced with time as you continue using your shoes.
Cushioning: Located below the foam surface around the midsole. It plays an important part in determining the durability of the running shoes. It can either be a liquid gel, grid or "wave plate", this varies from brand to brand dependent on the manufacturers' preference.
Tongue: Many don't know the function of this part of the shoe and would think it's just to make it more stylish. The tongue functions as a protector of the running shoelaces and securely covers the instep of the runner's foot while running or walking.


Stability
Without the right stability, a pair of running shoes won't work for us. And, just because these shoes are really affordable does not mean that they won't offer the stability you need--just make sure to choose the pair that works for your specific needs.
Whether you run on the road or the trail, the stability your discounted running shoes provide is very important. That's why we've included it on this list that offers you a good level of stability, to help prevent pain and repetitive use injuries. While some runners these days prefer a more minimalist style running shoe.
Without a lot of added support and stability most still like to have a shoe that offers them plenty of cushioning, support, and stability, and we've taken that into account while making our list. If you have foot issues that require you have additional stability you will need to take a close look at the specs of each of the shoes on our list.
While we considered what runners who have used each of these shoes experienced in terms of stability, we want to point out that if you have any special stability concerns you will need to gauge your decision on your needs specifically. Unfortunately, if you need a lot of additional stability you may need to invest in a pricier pair of shoes.
But just remember that some shoes are also compatible with additional tools that can add more stability. Overall, just make sure you take a look at the additional stabilizing features each of the running shoes have to offer—like crash pads, added cushioning, etc.—but remember that too much stability for your foot type can also be a bad thing.
Expert Interviews & Opinions
Most Important Criteria
(According to our experts opinion)
Experts Opinion
Editors Opinion
Users Opinion
By Default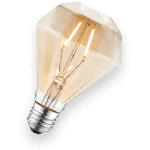 Cheap doesn't mean low-quality
Generally, discount shoes are that way because they're not in seasonal colors. If you don't really have any inclination toward vanity, why not? They may also be considered discounted because a newer updated version has recently come out.
This doesn't mean older versions are not good. You can get a great pair of shoes for a fraction of the price by buying older shoe models.
Value vs Price
Think of all the pairs you can buy now! Discount shoes mean you can get a new pair faster than the flashy, just released models. The true value of discount shoes is that you get the support, comfort, durability, and even the style you want,
You do not have to sacrifice value in order to get a decent price tag!
Other Factors to Consider


Fit
The fit of a shoe is one of the basic factors that everyone has in mind when shopping for a new pair. All running shoes ought to offer the foot a snug fit and enable the runner to have free and natural movement, while also offering the comfort you want and need. A good fit adds up to a good run.
The fit of your shoes will determine how comfortable the whole running session will be. Online purchases of shoes can be a little bit tricky, which is why it is recommended to make an in-person physical purchase. If you can only manage an online purchase, check the return policy of the seller. Many stores permit their customers to try on most sporting apparel to check if they are the correct size.
Do not hesitate to walk around with the new shoes, but be warned, once you leave the store in them and use them on the pavement, the retailer usually won't take them back. To get the perfect fit, make sure to check out the following features--and take the time to try more than just one running shoe on!
Heel: The shoes should comfortably be able to allow some little heel movement before you tie the laces. If the shoes are a little too tight then you should replace it, as this will intensify once you start running.
Instep: After trying the shoe, next would be to take a few steps while having the shoes on. Again it's important that you confirm that the shoe's upper has a good fit and that your steps are very secure. If the shoes are a little too tight, then you should replace them and get a pair of running shoes that will give you the additional space that you need.
Width: The width of the shoes should be spacious enough to allow your feet to wiggle from one side to another without having a painful pinch each time your toe bumps into the insoles. To check this, make sure that when you have the shoe on, you ought to get a pinch of at least a quarter of an inch of the fabric that is on the upper part of the shoes that is widest.
If you find that the shoe you have on is a little narrower for you, then you will have to get a shoe that is a little wider.
Length: As you continue running, your feet will begin to swell and increase in length. This means, if you picked a running shoe that fits you perfectly, then it may be very painful to run in them. That is why it's important to be able to wiggle your toes inside the shoes before you start your running.
You can measure your feet so that the next running shoes you buy has at least a thumbs width between the longest toe on your feet and the very end of ones running shoe.


Compatibility
Over-pronation
Research shows that most athletes experience pronation at least to a small degree. Pronation means the ability of the foot to roll inwards each time it strikes the surface while running. The only challenge comes in when one experiences overpronation while running. This is why running shoes are made to cater to the different levels of pronation that are experienced by runners during their workouts.
You will either have to get yourself stability running shoes or motion control running shoes depending on the level of pronation you experience while running. Stability shoes are ideal for those who experience mild overpronation. The shoes feature a very small post that is medial and you will find that most of these shoes have a long-lasting curve.
Motion-control shoes are for those runners who have to endure a high level of pronation. They are not lightweight and if you look at the rear part ( inside section) of the running shoes you will find a very hard post.
Under-pronation: Some runners experience low levels of pronation while running. Runners who have this condition are known as supinators. To know a runner has this condition take a look at their running shoes, you will notice that there is a high degree of wear on the soles but particularly on the out part edge.
These types of runners need to buy neutral shoes that have enough cushioning to be able to have maximum shock absorption.
Frequently Asked Questions
q:

How tight should my running shoes be?

a:

When checking the size and fit of your trainer, be sure they are roomy enough to have a thumb inserted just between the shoe front and the runner's heel. Confirm that the midfoot has a comfortable fit that is also secure. If you want your run to be comfortable and enjoyable, make sure your running shoes are bigger (1 size bigger) than your normal casual shoes and a little wider.
q:

How often should you replace your running shoes?

a:

For a runner doing five 3-mile runs per week, that comes out to a new pair every five to six months. Though according to some researchers running shoes should be replaced anywhere from 300 to 500 miles after the first year. Ultimately it's best to simply keep an eye on your shoes and watch for signs of wear.

Your weight, running style, how often you run and other personal factors all play a big part in how often you'll need to replace your running shoes.
q:

Does the higher price on a shoe represent higher quality?

a:

This is a very important factor that we considered when coming up with our list of the best-discounted running shoes. It is important to do some homework before making your purchase. Read reviews, ask questions online, and compare different products. The option that works best for you does not always have to be the most expensive one.

We promise that these running shoes work just as good as ones offered at full price.
q:

How do I know if I over-pronate?

a:

Most runners do show some pronation in general, but if you over-pronate you'll know right away since the insides of your shoe will seem to be wearing out quicker than the rest. Most runners pronate a little. Their foot rolls in after striking the ground, helping to spread the shock of impact.

Therefore, a low amount of pronation is normal and good. However, excessive pronation can cause problems. Depending on the degree to which you pronate, you will need either stability or motion-control discount running shoes. Either way, make sure to read through each of our discount running shoes reviews to find the one that addresses your needs.
Subscribe to our newsletters