10 Best Dog Harnesses Reviewed and Compared
last updated
Aug 17, 2019
When running with your dog, having a well-made harness is going to make all the difference in how well you run together. They are
preferred to leashes
because they cause less strain on the dog's neck and create a more controlled option without hurting your pet.
A lot of good comes with buying a harness outside of running. There are
training harnesses as well
as walking and running. We went through thousands of designs and consumers reviews to make sure we offer you the best there is currently offering.
Scroll through and get all the information you need to help you get your pet fit with the best harness for both your needs. Our Criteria sections are what we use to choose the best products for you. We make sure to share the info we get there so you can also make a more informed purchase.
In a Hurry? The test winner after 9 hrs of research

Ruffwear Front Range
Why is it better?
This is a good training leash that helps your pet learn how to walk at your pace and discourages pulling
Easy to use during the day or at night, reflective and bright materials along with the ability to attach a light
Storage pocket for storing ID tags
Customizable fit
Easy to put on and take off
Well constructed
In a
Hurry? Editors choice:

Test Winner: Ruffwear Front Range

5
Researched Sources
1.5k
Reviews Considered
9
Hours Researching
10
Products Evaluated
Comfort
Features
Fit
Value
By Default
Our top favorite Dog harness
This is a good training leash that helps your pet learn how to walk at your pace and discourages pulling
Easy to use during the day or at night, reflective and bright materials along with the ability to attach a light
Storage pocket for storing ID tags
Customizable fit
Easy to put on and take off
Well constructed
You will need to check the fit because a poor fit can cause sliding
Front lead anchor is a loop made of rubber
Designed for pups that like want to be the alpha of the pack. Those that pull and try to force their own paths will be redirected into the intended direction of their owners. Ruffwear Front Range makes a product that will ensure your dog will face forward and the front attachment helps to encourage them to walk at a pace that is in step with their humans. Training your furry friend to stay in line with you when you are out is just another form of discipline that will keep your pal well behaved.
Read more
Comfort
There is nothing you'd want more in your pal to be as comfortable as possible in all situations, but especially when he or she is enjoying a nice healthy walk. Pups love to go outside and explore their environments with their humans, but to keep them safe they need some type of restraint and you don't want it to be uncomfortable for them.
The foam-padding are positioned on the chest and tummy that cushion against the body while also disperse the stress and the load on the animal which makes a big difference in the feel of the product when worn.
Features
The design of this leash is specifically set up so that it is a perfect tool for instilling control and training polite habits in your pet. There are two attachment points along with tough and durable reinforced webbing can take consistent use and stress day after day. It is not complicated to put on and comes off pretty easily.
Even though it has the extra tough construction and that plush foam padding, it is still light so it won't weigh your pet down. There is even storage that will hold all of your dogs' tags keeping your pet safe.
The other safety features built in include the brightly colored material that incorporates a reflective trim. Additionally, it has a light loop so that if you want to go out on early morning walks or night jogs you will have the convenience of high visibility.
Fit
This harness is designed to provide your furry companion with a snug yet comfortable fit that will keep them safe and keep you in control during your walks and runs. The Ruffwear Front Range harness is a great choice for dog owners who want a reliable harness that fits well and works well for their needs.
Value
The value of this product is clear. It is very well made not only in its construction but especially in all the features and details that will keep your pet comfortable and safe. The pricing is fair for what you are getting and how easy it is to use, it is a convenient and helpful tool that provides a ton of performance.



This product comes in sizes XS to XL, and has adjustable straps to ensure a proper fit
Provides an ideal amount of additional support for pets that are hurt or handicapped
3M reflective material so you can see your pet when it is dark
Sturdy handle helps with added support during handling and a good way to strap pups into cars for rides
Pet-passionate company
Dachshund's body shape may not fit the best with this design
The neck strap can be difficult to adjust when the product is on your pet
Chai's Choice makes a product that is ideal for everyday use, it can stand up to the wear and tear of an active pup. It is designed to minimize and even eliminate any of the stress that results from pulling. That keeps the comfort of your pup high and won't cause any undue pressure on the neck of your friend that could result not just in discomfort but will very much shield your pal from potential neck and windpipe injuries. It also has a feel that for some pets, may have a calming effect.
Read more
Comfort
This is a company that strives to design and producing top-tier pet products. The name of the company comes right after the owner's own dog, a Rhodesian Ridgeback. These are people who are truly passionate about their pets and want to create pet care accessories that will help other pet owners.
They are always thinking and innovating for the newest trends, more comfortable designs for their accessories, and the best construction materials possible. This product is stylish and the Oxford material it is designed with can take a beating. It is scratch-resistant it will hold up in appearance even under heavy use.
Features
There are 5 sizes so that will accommodate many sized pups, XS to XL. It can easily be used on a daily basis because it will go on and off with no problems making it a quick and painless transition to and from your home for a fun day on the trails or at the park.
It is light so it won't weigh your pal down and the lining is a flexible mesh with spongey cushioning so there is plenty of flexibility that will encourage a comfortable range of motion and fun movement. Within each of the sizes, there is still room for customization, the adjustable belts will ensure a tailored fit.
Fit
One of the biggest issues with harnesses is that if they do not fit right your dog and slip out of them easily and get away from you. Chai's Choice dog harness is designed to fit snuggly and to stay securely in place. It is made of durable materials and resists stretching and warping, keeping your pooch secure at all times.
Value
This product is very well priced for the performance it can offer in helping your pet keep an accommodating stride. There is a lot to like about this product. It has a range of sizes which makes it a pretty universal option.
Even within the sizes, there is the ability to adjust for a perfect fit for your pet. The design of this product is specifically beneficial for anyone whos friend may be handicapped or injured with the handling aid.
If you should ever need to extend extra assistance to your pet when they are enjoying a walk, climbing stairs, or just hanging out this feature will give you that special ability.



This product is so easy and quick to put on and take off with the quick-clip buckle
A perfect option for larger breeds
Very affordable
Chest plate padding materials mold to all the exact shape of your pup's chest
There are is a wide range of sizing up to and including XXL
Not best used as a training leash with pups who pull and try to lead, better used for conditioned pets that have experience walking with their humans
EzyDog Chest Plate is designed with, yes, you guessed it, a chest plate that is lined with EVA foam. This material really makes this chest plate design ideal for comfort because it will conform to your pet's chest and provide a snug fit that is ultra comfortable. The way the load is balanced throughout the product adds to the overall support and increased comfort for your pet. The large range of sizes all the way up to an XXL provides even the big boys with a solid option to try.
Read more
Comfort
It is a very thoughtful composition of this product incorporates neat materials that work to embellish the harness but also make for ultimate ease and comfort for you and your pet. This is not a product you will have to fuss with to put on and take off. The use of their own custom-designed quick-clip buckle is a quick and easy snap away from fastening on your pet or popping off, allowing you more time to spend cuddling and playing.
Features
The reflectivity is found throughout the stitching which will keep this product visible and safe. The D-ring is tough and durable. Made of stainless steel, it is reliable and rust-proof. It is made strong enough to support a high level of load, further securing your beloved one for fun outside every day, no matter how many squirrels or birds catch their attention.
Fit
With a unique design as far as most dog harnesses go, this harness from EzyDog takes a new approach to fit and function and presents a harness that is easy to, adjusts to your dog's size, and helps you keep your dog safe and under your control at all time!
Value
A very affordable product that can work for all dogs, but in particular, is a great compliment for larger pups. There is so much to be said for a product that can be quickly and effortlessly put on and off your pet. If you have a new walker, you are still working on training and obedience. You are also establishing a routine for your pet to become accustomed to, and there so many distractions that could send your pal trotting off if you are taking too much time fumbling around with the leash. The easier it is for you to use makes a world of difference in security and safety of your pet and a lot less frustration on your end.



Tough nylon materials resist tears
Padding is anti-chafing to protect your pup's skin from irritation
Strong, quadruple stitching with high-quality military grade thread
Adjustable to loosen or tighten on your dog's specific body type
Trim is made of reflective materials to increase visibility and safety
Handle built in to increase control and support to older pups or those that need extra help due to an injury or who are disabled
Two modes of attachment, front for training and back attachment for regular walking
While this product can accommodate large breeds, those extra large breeds may not be able to find a workable size
The durable design can be stiff
Accessories that are lightweight and durable are a given when talking about dog accessories. Many of our products feature these considerations. Embark Adventure is no different. The nylon materials will stand tough to repeated use even rough pup behavior. Made to keep your pup comfortable, the padding used is specifically meant to ensure there will be no irritating chafing on their skin. The adjustability in the chest and the upper stomach areas can be loosened or pulled tight to ensure a snug and secure fit.
Read more
Comfort
Extra strength synthetic material nylon provides superior durability. Nylon is inherently strong due to the compound amide. These compounds are composed of large group molecules which have amazing bonding abilities.
Similar to tempering metal for increased strength, nylon also goes through a warming and cooling process which further intensifies the molecular bonding. This ability is what makes nylon able to create tough fabrics that can have a supreme capacity for combatting force. When you combine this material with military grade stitching the amount of hold and grit this product has built-in is exceptional.
Features
Built to offer both the seasoned and trained pup secure, these are also designed for little pups who are working on their training and obedience. There are two attachment points, so if you are in training mode with your new little pal you can use the front point for the teaching and guidance on how to properly walk at the right pace, stop con command and follow their human's direction and lead.
For older veterans of the walk, the back attachment is best used. It is not advised to use the front attachment on pups that are pullers. The vest will even out the load on your pup's body which will lessen any tension at any single point. This makes the load feel much less as a whole because it is spread throughout the upper body. It is also fairly painless to put on your pup and take off.
Fit
The Embark Adventure dog harness is designed to have a customized fit so you can make sure your pooch is comfortable and secure at all times. Its straps are reinforced to keep them in place and the material used in its construction resists stretching and tearing for additional security in fit.
Value
This product is very well made, that is an understatement. It is going to give you peace of mind that your pet is comfortable and secure while they wear it. It is strong enough to resist the force of a larger breed, but easy enough to use that smaller breeds can also entertain positive use.



Very affordable
Made for large to extra large breeds
Emergency rubber handle for quick gripping and control
There is a long, wide reflector that helps with visibility when you are in low light to dark environments
Quick release buckle
7 color options
This is not an ideal option if your pup is not leash-trained, heavy pullers may work themselves right out of this
Owners of very large breeds are going to get the best benefit out of EXPAWLORER. You might think this product is for small horses from the look of the design. It looks like, functions as, and attaches just like a saddle would. If you have a put that could weigh in at the size of a mini horse, this is the product for you. It isn't set up for training, so if your pup isn't trained and experienced at walking with their human, they are still going to pull with this product. While it is set up to have emergency support in those quick developing situations, it is going to work best for you with pups that are already experienced walkers and who are leash-trained.
Read more
Comfort
It is very comfortable to ride and while you can cruise anywhere, on any trail or path if you choose to use it on the beach this is where it is ideal. It is a relaxed ride with positions that allow for maxing and relaxing. Tailor-made seats with plenty of padding will cushion you as you steadily cruise along. For anyone who is new to riding, extra cushioning and size are invaluable. And there are no issues with breaking because the rear brakes will stop you no matter what the weather may bring.
Features
There are many choices for you to choose from regarding style and fit. Three sizes to find the exact fit for your pup and 7 color choices to fit anybody's style. In those emergency situations where you have to enact those cat-like reflexes to keep your pup from taking off, there is a rubber handle included in the design which allows for an easy grip, non-slip surface that is also quite sturdy and can assist you with controlling and stopping your pal from leaving your side.
Fit
Having a harness that is too loose or too tight is not good as it will not keep your dog secure and safe and can even hurt them! This harness is made to fit snug and comfortable and can be adjusted as needed to ensure the right fit is achieved and maintained at all times during your walks or runs.
Value
You may expect a larger breed's harness with all the extras that are needed to combat the force of a muscular, strong pet to come at a premium price, but this product is quite affordable. It is not going to be the best training option, but if you have a leash-trained pup, this one offers decent sizing, stylish color options, and solid construction at a really appealing price point.



Excellent brand with terrific customer service
Can help ease pulling
This is fairly easy to maintain, as it is machine washable (line dry)
5 adjustment points
Padded chest plate
Can be used in cars to buckle pets in
This leash can be a bit clunky
This leash will run smaller in size, so you may want to size up since there is room in each vest for adjustment
Fit for everyday use, this product too, comes with a quick-release design so you can effortlessly take it or put it on with ease any time you want to hit the trails or spend a couple hours at the dog park. Active pups and active owners who take regular walks and enjoy runs together will appreciate the Kurgo Tru-Fit. It comes complete with a tether, a nice addition, so if you want to ensure your dog is safely buckled into your car for long rides or journeys to new trails, this beneficial feature will ensure that your buddy is safe and sound. It also helps you from the potential hazard of being distracted from the road while driving.
Read more
Comfort
If you have a very substantial pal, their strength can be overwhelming when they are extra excited. The design of this product does effectively stop excessive pulling and can help you maintain enough control to keep your furry friend by your side.
Features
For most people, finding a product that will keep their strong-willed and muscular pups from pulling extra hard when they see a random squirrel, another dog, or another person, for instance, can be a big challenge to tackle.
Fit
The Kurgo Tru-Fit harness is designed for larger heavier dogs and is made with reinforced straps to provide the fit and security you need. If you want to get a harness that fits well, handles well, and is durable as well as reliable, then this is a harness that is worth your consideration.
Value
You will be taken care of by this company, that is for sure. The products they manufacture are some of the best on the market and their customer support is top notch. The price for this well-constructed leash is very reasonable and worth the time, especially if you have a tough cookie that can easily get excited when you are out and about.



Good for walking, jogging, trail walking, hunting, or camping
No pull and no choke when your dog pulls
Quick snap buckles make it easy to put on and take off
Sturdy top handle for extra support and grabbing
Reflective straps
Can have balance issues in the design
Babyltrl is made from reliable nylon oxford as well as material that provides nice, soft padding for your pup. Designed specifically to help those with pups that pull, this will help restrain your pet so you can have more enjoyable walks. It also ensures that there is no unnecessary damage to the trachea.
Read more
Comfort
Any dog owner can appreciate this design. It will be an invaluable accessory for casual walkers, joggers, even hunters who make good use of their furry friends' natural senses. It will hold up to harsh conditions outside and can easily be easily cleaned if you get a bit too dirty when you are on an outing.
Features
Using a strong, metal D-ring the leash can be easily attached to the leash for a sturdy and reliable hold. It is also a great way to lock your pups into a car seat belt so they can travel with you safely.
Fit
No harness is worth much to any dog owner if you cannot get it to fit right. This harness is made to attach easily and can be easily adjusted as needed to ensure you get a good secure fit each and every time. The Babyltrl dog harness is secure and durable and will stay in place even on long hard runs!
Cost and Value
Special features like reflective strips, grip band for your hand offering greater control and support, and locking sliders are all integrated into the design of this product. It is well priced for the solid durability you can get. You can rely on it to keep your pup safe and by your side even if you are out hunting or camping in the brush.



Made of nylon material for durability and washability
Soft padding that is breathable and allows for greater range of motion
This product can be adjusted to custom fit your pet's body
Uses an easy snap buckle
Sizing can be difficult to assess
Customer service could be improved
A reliable vest designed to be both comfortable for your dog but also for your hands. Made with tough as nails nylon and nickel-plated hardware which will resist degradation and keep up appearances and performance. Unho makes an option that can be put easily on overhead and snapped in securely.
Read more
Comfort
The design takes into account the handlers' safety and security as well. It is set up to provide you with a safe and secure grasp on the handle so you can have greater control. That greater control not only provides safety for the handler but it also helps keep your pup in place thus reducing the risk that your pal can get into a potentially dangerous situation.
Features
The mesh material allows for greater mobility and movement. So if you are an active duo and like to run and play together, this webbing will stretch with the way your dog's body responds to active movement. That flexibility not only provides a secure fit and mobility, but certainly a good amount of comfort to your friend.
Fit
Made by Unho, this harness is made for larger breeds and is designed to combine a simple harness set up with a secure fit that will keep your dog comfortable and secure. When you need a reliable fit that won't loosen as you run, this harness is a good option that you should consider.
Value
The ergonomic design that benefits not only the pet but the handler allows for very active play and movement with complete control and pleasure. The price point is very appealing and it has all the extra features, including reflective materials, that you would appreciate and expect.



Inexpensive
Uses jean material and extra tight stitching
Classic, handsome style
Adjustable
Jean material can make for a very stiff leash
Stitching that is solid and heavy-duty with seriously strong clips, ARIKON makes a very sturdy leash. Jean material is used for the majority of the restraint. The fit runs more-so true to form, but if you need to make adjustments in sizing, that ability is built in.
Read more
Comfort
Have you ever seen pet accessories that just make the pet look so stylish? This product is made with classic jeans materials which do provide a good amount of strength. The heavy stitching gives a cool look while also contributing to the overall strength of the restraint. Contrasting colors between the stitching and the jean offers a clean and appealing, handsome aesthetic.
Features
Your dog may easily take to allowing you to put on the leash without a fuss. It is designed to wear it won't be a nuisance to your pet so they will wear it with more ease. With a comfortable fit that won't irritate your pup, you may notice them pulling less and being and walking more calmly thus saving your hands and your arms from that constant fight against yanking.
Fit
Though we are getting towards the bottom of our list of top dog harnesses, this harness from ARIKON is still a quality piece that any dog owner would benefit from. It is designed to fig securely and can be adjusted is needed to ensure you get the fit that keeps your pooch comfortable and safe during your runs.
Value
This is a well-made product that looks good too. It is the only one on our list that utilizes jeans and the tough stitching that goes along with jean construction. The price is very inexpensive.



Flexible and soft construction
Many color options to choose from
Double-coated D-rings
In-expensive
Sizes go up to XL, but best used for smaller pups
Can be hard to assess the appropriate size
Made of 100% Polyester, this soft harness is made with comfortable padding throughout. It is adjustable throughout the neck and chest. Puppia makes an easy to maintain, comfy product.
Read more
Comfort
For those looking for an extra soft product that offers a ton of flexibility, this is it. You can buy it for your pup and it should grow with them for a period of time, with a stretch that will provide you with a bit more longevity before you have to upgrade.
Features
Many products on the market can be stiff, bulky, and tough, even. This one is not like that at all. It provides stretch and the ability to move right along with your pet. No stiffness means it is less likely to irritate your pet's skin.
Fit
The last harness on our list, but this is still a quality dog harness that can serve you and your furry companion well! The Puppia harness can be used on a range of breeds and is easily adjusted to provide a secure fit that keeps you in control and that keeps your dog safe at all times.
Value
One of the most affordable options on the market, this product is a great value, specifically for smaller breeds. It can be used for larger breeds, but if you are very active and your pup is also strong and active and, especially if they are not leash trained, it may be better to go with a stiffer, more substantial option.
Criteria Used for Evaluation


Comfort
When choosing accessories for your animals, you want to make sure they are made as not to irritate or scratch the skin. Just like we want great materials for all our best running gear, you also want to make sure your dog is fit well too.
You don't want to get a dog harness that is going to pull out the hir, rub under the arms, or that is made from an overly abrasive material. Another thing to look f the harness bunches or slides too much. Even the softest of materials can wear a hot spot if it rubs over and over again in the same spot.
It is a good idea to try on a harness before purchase. You also should make sure to do what we do and read what people are saying. You can take our word for it, its what we do. However, it is always good to get a second opinion and the best dog harnesses have a lot of well-liked reviews.


Features
Not all animals are the same shape and size. You want to look at the features in a dog harness the way you would in the best running shoes. Your dog is going to be wearing it around their bodies and depending on the purpose of the harness, the face and other parts that you may use to train.
How easy it is to fit and release is a good feature to take into consideration. You want something that is easy to use and adjust that doesn't snap off or loosen if the dog rubs against anything.
For training purposes, look at features that are going to reinforce directions and commands. A lot of research has gone into the best dog harness designs when it comes to training and you'll be surprised how a simple lead attached to the mouth can change a dogs walking and running behavior.


Fit
This goes without saying. With anything that surrounds the body, it needs to fit well. Each design comes in an array of sizes because not all dogs are created equal but they should be given equal opportunity to get the best dog harness for them.
Furthermore, you don't want to get something they have to grow into. Make sure you have the adjustment correct for the growth. Fit makes a difference when you are trying to control or train a dog. Moreover, when they are running, if it slides around you get that unruly chaffing that they can't really tell you about.
Value
Value is another criteria that should be obvious. There are a lot of dog harnesses on the market but you have to di to get the best. Features, fit, design all go into the value of the best dog harnesses.
You want to get what you pay for. Durability, material, all that jazz also will make or break the value of a dog harness. Nylons and leather are great options and what they offer in features added to great material is going to make it worth your money.
Value is what it all boils down too. It isn't about the price so much as what you get for it. Dog harnesses are simple and aren't going to ever cost too much in terms of what they are. However, they aren't always going to stand the test some dogs give.
Expert Interviews & Opinions
Most Important Criteria
(According to our experts opinion)
Experts Opinion
Editors Opinion
Users Opinion
By Default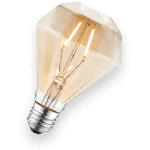 Finding the right size
Finding a dog harness, it's vital that you pay attention to the sizing charts. While measuring your dog make sure you follow the measurement instructions as that's how they calculated the size of their product. If it just so happens your dog falls in between two sizes, your best option is to go for the bigger one.
Other Factors to Consider


Advanced Features
There is no doubt that when it comes to dogs, they like to chew and they can be rough on their toys and gear. Indestructible or near-indestructible materials are going to be very important no matter what size the breed. Materials that can be easily washed, because let's face it, dogs get dirty, is going to be a time saver. If you like to go out at all hours, having the ability of visibility is important and this is where a special feature like reflective materials or the ability to hang a light is key. Some products have a sturdy handle that is made of materials easy to grip and get a firm grasp that makes for best use on handicapped or injured pets.
Frequently Asked Questions
q:

What is a strong material to look for?

a:

Many items are made out of nylon, which is a synthetic, very durable, strong material that is also easy to wash.
q:

How do you measure for a good fit?

a:

Take your time to get a precise number for the best fit. Go behind the front legs and around to the shoulders for a girth measurement. If you find you are between sizes, it is better to size up.
q:

How can I get my pup to not fight when I put it on?

a:

As with most types of training techniques, always shower your pet with tons of praise and love, and don't forget good treats so they have a positive association with the product.
q:

What is a good harness to discourage pulling?

a:

The Easy Walk style is a comfortable design that prevents choking, is made for training, and helping to discourage pulling.
q:

What accessories could be helpful?

a:

Storage is a good feature that will help your buddy carry lightweight tags, for instance. Having a loop that a small light attached is an excellent accessory for night walking.
q:

Why are harnesses becoming so popular- what ever happened to a regular collar and leash set up?

a:

While a collar and leash are still important tools for training and taking your dog out, many pet owners are moving away from the collar in favor of the harness. There are several reasons for this but the main reason is that harnesses are safer than a collar. Many dogs pull when on a leash until they are properly trained. When they pull hard, they can choke themselves as the collar pulls against their neck and throat and with stronger heavier dogs the pressure they exert can actually damage their beck, spine, throat, and esophagus. A harness is designed to reduce choking and to distribute pull pressure so no one area of the dog is subjected to too much force.
Subscribe to our newsletters