10 Best Egg Poachers Reviewed And Compared
last updated
Aug 21, 2019
Unless you're a Top Chef, poaching eggs can be a challenge. Eggs are a great choice when trying to get the protein you need but sometimes scrambled just gets redundant. We decided that finding a solution to this was a great idea and is why we came up with the 10 Best Egg Poachers guide -- now we just need a magic hollandaise machine.
We did a lot of research and looked into the best designs to get all the poached eggs you want. From the microwave to the stove, the best egg poachers will have you feeling accomplished while
satisfying your hunger
without all the fuss.
Scroll through and check out what we came up with while also checking the FAQS and Criteria. We put it all there to make sure you were informed on what we look at when finding the best egg poachers currently available.
In a Hurry? The test winner after 7 hrs of research

Simply Calphalon
Why is it better?
The non-stick interior surface is easy to clean
The hard-anodized aluminum is durable and a good conductor of heat
Comes with a stay cool silicone handle
Designed to last long
In a
Hurry? Editors choice:

Test Winner: Simply Calphalon

4
Researched Sources
1.1k
Reviews Considered
7
Hours Researching
16
Products Evaluated
Materials
Effectiveness
Capacity
Ease of Use
By Default
10 Best Egg Poachers



The non-stick interior surface is easy to clean
The hard-anodized aluminum is durable and a good conductor of heat
Comes with a stay cool silicone handle
Designed to last long
The silicone coated handle may get heated
Needs proper care and maintenance to last long
Calphalon is an established company for premium kitchenware founded in Toledo, Ohio in1963. It is renowned in the retail market for quality and professional kitchenware. This egg poacher-cum-saucepan is designed with a hard-anodized exterior that heats evenly and fast. The tempered glass domed cover complements the exterior design. It has a non-stick interior with silicone and stainless steel riveted handles.
Read more
Materials
The saucepan is designed with a comfortable silicone handle and hard-anodized aluminum that makes it durable and also makes the pot maintain to evenly maintain a fast and even heating with tasty results.
Effectiveness
A premium product by a renowned market leader that features durability and with comfort in handling and effectiveness in use, Calphalon is a trendsetter and the price range is customer friendly.
Capacity
This egg poacher can poach up to 4 eggs at once--as easy as " 1 2 3."
Ease of Use
The interior is designed with a long-lasting, non-stick cooking surface that makes the cleaning easy. You do not need to oil it as the non-stick surface easily releases the cooked eggs.



Cook up to 10 eggs all at once
Poach eggs to your preferred consistency
Comes in a durable and quality design
It has 2 egg holders with different capacities
The appliance has an in-built system to guard against overcooking
Require careful handling and maintenance
The in-built control system may malfunction
The Cuisinart offers you a revolutionary approach to cooking eggs. The appliance is a two-tier system that enables you to cook ten (Yes, T-E-N!) eggs at once with different consistencies as you like. The removable trays are designed to poach your eggs and make omelets. Cooking time is controlled using a measuring beaker and built-in LED light with an audible alert and standby mode to guard against overcooking.
Read more
Materials
This one is made of stainless steel and has a really durable and easy to use design.
Effectiveness
Here is an appliance that enables you to prepare your egg favorites within one unit; cooked to your preferred consistency while avoiding overcooking. The design is durable and comes at a price tag you won't resist.
Capacity
The appliance has removable egg trays that enable you to cook your eggs with a 4-egg capacity poaching tray within using an in-built controlled time system depending on the amount of water added.
Ease of Use
You are able to cook your eggs either in soft, hard or medium consistency while guarding against overcooking with the help of the built-in LED light, audible alert, and standby mode.



The soft silicone material makes it easy to clean
Presentable in a variety of colors with an easy-to-pick hole on either side
Can be used in the microwave
Stays steady on the kitchen surface
Storage in stacks saves space
Will only be durable if handled with care
Plastic is not a good conductor of heat
Poaching eggs should be a beautiful experience in an eco-friendly and non-toxic atmosphere. Designed from premium quality food-grade silicone, the egg poachers come in a set of 4 with different colors. They are designed with an easy-to-pick hole on every side with a smooth surface and a ring stander that make the cups steady on any surface. Store in stacks to save space!
Read more
Materials
The cups are stylish and lovely colors and the packaging is presentable. Here is a good holiday gift for your loved ones, packaged with user manual saving you explanations on usage.
Effectiveness
The cups are beautiful, easy to store, easy to clean and makes your poached eggs the way you need them. The cups are inexpensive and you get quality for your money in a set of 4-in-1.
Capacity
These can poach one egg at a time--but they are sold in a pack of 4 as well!
Ease of Use
The egg poachers are designed for beauty and efficiency. The cups are stylish and effective in cooking your eggs with ease. Store the cups in stacks saving you valuable space in the cabinet. No more crowding!



Made from stainless steel material for durability
Comes with 6 non-stick coated cups for easy egg extraction
It is dishwasher safe and easy to clean
The vented glass enables easy monitoring
It doubles as a 9" frying pan hence multipurpose
The vented glass lid may crack with time
The riveted handle may become loose
The cups may get burnt if exposed to high heat
Impress your family and friends with perfectly cooked and timely breakfast or brunch using this egg poacher. You can use the pot to get more eggs done! The construction is made from high-quality stainless steel with a stay-cool handle and an encapsulated base. It has a vented glass lid for easy monitoring and comes with 6 non-stick coated egg cups for easy egg extraction.
Read more
Materials
Stainless steel shines and is rust-resistant. Other than the non-stick eggs cups, the encapsulated base and riveted handle are made from stainless steel for durability and reliability with everyday kitchen use.
Effectiveness
This egg poacher is really effective and efficient and will have your breakfast or brunch ready in no time!
Capacity
This glossy looking, multipurpose, and effective egg poacher kitchenware that enables you to prepare up to 6 eggs in one go while monitoring the cooking is not as expensive as it looks.
Ease of Use
It is ergonomically designed with a stay-cool handle so the heat does not interfere with you nor affect your cooking with a vented glass lid that enables you to easily monitor your cooking.



Will cook your eggs perfectly with no broken yolks
It has an extra-deep design that holds more water to cook the eggs
Comes with cups with handles for easy egg removal
It is spackling, non-stick and induction safe
Enables you to poach eggs 4-in-1
The hollow handle and knob may get warm or hot to handle
You may need to tighten the screws with constant use
KitchenCraft is the definitive and renowned kitchenware brand for your everyday use kitchen essentials. This product enables you to perfectly cook a max of 4 eggs in one go in minutes within a deep poaching pan. It is handy; solidly built from stainless steel with a hollow handle and non-stick coating surface. It is highly indulgent that you can use it as a saucepan too!
Read more
Materials
You can keep an eye on the eggs as they heat with the end result of getting the cooked eggs the way you like them. Made of toughened glass and handy steam vent, you are protected from water splashes while cooking.
Effectiveness
The poacher is 3-inches deep with improved water retention and the extra-deep design implies that your egg will not boil dry, unlike shallow poaching pans. Fill with water, crack an egg into a cup and let it cook.
Capacity
This egg poacher can handle four eggs at once!
Ease of Use
This 4-in-1 egg poacher is built for durability and performance with an extra-deep design so that your eggs don't boil dry with no broken egg yolks. Why pay more elsewhere when KitchenCraft guarantees you quality?



A healthy way of cooking eggs
Makes egg poaching easy and fast
You have the option of two compartments
Designed with high heat resistant silicone material
Enables you to view the process with clear lid
Requires handling with care to last long
The clear lid may break and you may need to replace it
Research has shown that poaching an egg is a healthy way of preparing eggs. Now you can home-make your poached eggs in a matter of minutes! Here is a product designed to enable you to poach eggs whether in a covered skillet or with the lid in your microwave. The easy viewing and clear lid will release steam and retain heat! It works great on both single and double portions and the silicone material has high heat resistance.
Read more
Materials
You can home-cook your eggs by poaching them in minutes in a favorable atmosphere and get great results in this double portioned poacher cost-effectively without much difficulty even as you to view the process.
Effectiveness
Norpro is designed using the high heat resistant silicone material that makes it able to sustain high heat temperatures of up to 450°F/230°C and ideal in speedy egg poaching with excellent results.
Capacity
This egg poacher can handle to eggs--perfect or just you or for you and your partner!
Ease of Use
Not only has egg poaching been made easy but you can also view your egg cooking! You do this while the heat is retained but the steam is allowed to escape.



Non-Stick
30-year warranty
Doubles as a regular pan
Demeyere is a well-known company that has been making cookware for over 100 years. Their egg poacher uses their coveted advanced manufacturing and non-stick cups to make a perfect poached egg virtually every time. Demeyer egg poacher can also be used as a regular saute pan, just remove the poaching rack.
Read more
Materials
Made with a Silvinox surface and 18/10 stainless steel, Demeyere egg poacher is durable and protective. The cups are non-stick as well and are guaranteed to stay that way up to 30 years. Yes, Demeeyre backs all its cookware with a 30-year warranty, covering any defects.
What's more, the lid is made of glass. This is a nice touch as you can watch the eggs cook if you like. No more lifting the lid to check, letting out the precious moisture, possibly affecting the outcome of the perfect poached egg.
Effectiveness
In less than 3 minutes you can get a perfectly poached egg, gooey golden yolk and soft-cooked egg-white. However, what makes this pan so great is how simple it is to get the egg out. You can spray it with cooking spray if you want but the non-stick coating is very effective.
Even better, clean up seems to be a breeze. Run the sponge over it a couple of times and the leftovers come right out. You won't stress about having to let it soak or using extra elbow grease and scrubbing the coating off, it works.
Capacity
The Demeyere egg poacher can poach up to 4 eggs at a time. AS we have said, the non-stick coating works fantastic and you will usually get perfect poached eggs rapidly without them ripping open.
Also, when you are done with the poaching, you can slip out the rack and have a perfectly well made 1.4 quart saute pan to make whatever else you want to whip up. It is 7" in diameter and works well for maki
Value
You will get a trusted brand that guarantees great poaching for years. Although you are spending a little more for the Demeyere egg poacher, you are getting a serious poaching setup. You are getting two pots in one.



Made with stain-free and durable polycarbonate material
It is dishwasher safe and easy to handle
It is microwave safe
It is a double cup egg poacher
Comes in a clear and stylish design
You may make mistakes with microwave timings when you start using it
Plastic material require handling with care nearby heat conductors
This microwave egg poacher is designed from the durable polycarbonate plastic material is designed in the UK. Perfectly do your cooking easy and fast within a minute in the microwave. It enables you to cook 2 eggs at the same time, is easy to use and easy to clean and dishwasher safe. The clear lid makes it easy to monitor the process
Read more
Materials
The poacher is designed using polycarbonate material that makes it stain-free and safe to use in the microwave, is dishwasher safe and easy to clean leaving your egg poacher sparkling with every cleaning.
Effectiveness
This one is super effective, efficient, and easy to use!
Capacity
Easycook is a transparent 2 cup microwave-safe egg poacher with a clear lid that unlike other egg-poachers enables you to cook your eggs using water in the microwave.
Ease of Use
Cook your eggs by simply adding 1/3 full of water in the poacher, cover the lid and turn the FULL Power and in 60 seconds standing time, your egg is ready. This product is relatively cheap and highly effective.



Has an anodized surface that heats evenly with no hot spots
Enables you poach eggs 4-in-1
Ergonomic handle makes it easy to use
It is non-stick for food release and easy cleaning
The tempered glass lid enables you to view the cooking
Going by the size of the cups you need smaller eggs
It is not as fast as the microwave
The Cooks Standard is an 8-inch poacher pan with a stainless steel handle and a tempered glass lid with steam vents. It comes with 4 cups made of hard anodized aluminum material that holds 60ml each. The cups are non-stick for healthy cooking, cooked egg release, and easy cleaning. The pan has an anodized surface that is both durable, prevents hot spots and heats evenly.
Read more
Materials
Hard aluminum makes the pan sturdy and durable. The pan heats uniformly without hot spots with each cup designed to hold a 60ml volume. It makes the pan easy to clean with a shiny glossy look.
Effectiveness
Poaching eggs is made easy with Cooks Standard and you do it in one go for a family of four. Heats evenly with an ergonomic handle, is durable with a tempered glass lid and steam vents, all at a competitive price.
Capacity
This egg poacher can handle between 1 to 4 eggs to poach at once.
Ease of Use
The 8-inch pan has a stainless steel handle that is riveted making it firm, strong and stays cool as you cook your eggs. It enables you to handle the heat without the risk of getting burnt.



It is high-quality with guaranteed durability
Can be used with electricity, gas, halogen and induction hobs
Has a cool touch and durable ergonomic handle
The interior is non-stick with an attractive glossy finishing
The frame and egg cups may burn if not removed before use
You may need to tighten the screw and thread before use
With VonShef Aluminum Egg Poacher, you realize that cooking eggs is a skill and an art. The premium 2-in-1 poacher and saucepan made from quality aluminum with a non-stick interior enable you to poach 4 eggs at once. This is achieved with a cool touch ergonomic handle. Cook your eggs efficiently under a tempered glass lid with steam vents and scoop with egg cups and frame.
Read more
Materials
The product is a premium 2 in 1 poacher and saucepan made from quality Aluminum, 3.5mm thickness with a non-stick coated interior non-stick and an attractive high-gloss black finish.
Effectiveness
The pan has an ergonomically designed, cool touch handle made from durable cast steel with soft grip silicone wrap for comfort, strength, and durability. Poaching eggs is made safe with no burn.
Capacity
If you want to be able to poach up to 4 eggs at once, then this is a great way to go!
Ease of Use
VonShef presents you with a well-priced complete poaching set that is durable, comfortable and safe to use. Here is a must-have product that you can use on electric, gas, halogen and induction hobs.
Criteria Used for Evaluation


Materials
Egg poachers are made of lots of different high-quality materials—all of which makes them ideal for poaching your eggs efficiently and effectively. Below we will cover the most commonly used materials in the construction of the best egg poachers:
Stainless Steel: Stainless steel egg poachers are some of the most durable ones out there. Stainless steel egg poachers offer excellent heat conduction and ensure that it is easy to clean—and always stays looking nice and shiny!
Aluminum: Many egg poachers have interiors coated with aluminum, which makes them non-stick and easy to clean. These are typically really sturdy, durable, and offer excellent heat conduction that spreads out evenly, so all of your eggs cook at a steady pace.
Silicone: Silicone egg poachers naturally have high heat resistance and are able to handle high temperatures. These make the poaching process quick and easy and, since the best ones are made of high-grade silicones, they are also really easy to clean. These are typically cool to touch—even their handles stay cool, so you don't have to worry about getting burned.
Polycarbonate Plastic: This material is one of the most popular options—and they can be safely used in your microwave. They are dishwasher safe, stain resistant, and also come in lots of colors to choose from.


Effectiveness
While most of us may love poached eggs, it is easy to say that they can be quite the hassle to cook—and unless you love cooking, or have the time to do so, you may not want to poach your eggs the old-fashioned way. Luckily, nowadays, we have lots of egg poachers we can use, which will make the entire process a lot faster and easier. The best egg poachers will be efficient, effective and make delicious poached eggs that are delicious—so you will love them.
Cooking poached eggs is especially difficult because of the timing—you have to make sure you get the timing right or you will end up with an egg yolk that is overcooked or undercooked. If this happens, they won't taste the way they are meant to so and you will have to start all over—which is where the best egg poachers come in. Effective poachers make sure you don't end up with broken egg yolks and ensure that you get the timing just right. Egg poachers simplify the process completely by giving you everything you need to poach your eggs quickly and easily. All you have to do is set everything and watch the magic happen.


Capacity
As you can see from our list of reviews, egg poachers come in all shapes and sizes! Just like they are made from different high-quality materials, they can also cook anywhere from 1 or more eggs at all at once. So, how do you figure out what capacity you need when shopping for the right egg poacher for yourself?
Well, first and foremost we recommend you take a realistic look at how many times you will use your egg poacher as well as how many you will need to make. If it is just you then you will be fine with those who can only do one at a time—but if you have a larger family, then you will need to consider your household size. There are egg poachers that will poach 4 eggs at once and then, of course, there are some that can poach anywhere from 6 to 10 eggs at once.
You will really need to just consider how many eggs you will realistically need to poach at once. A larger capacity doesn't make an egg poacher better and, while we definitely took this into consideration when compiling our list, it is not a make it or break factor when ranking the egg poachers on our list. Make sure to consider your specific needs and get the capacity that you need—this way you can make sure that it will fit your needs!


Ease of Use
For many of you, the whole reason you want to get an egg poacher in the first place is so you can have an easier way of poaching your eggs in the first place. While we know many of you enjoy cooking, poaching eggs can be a really tedious process, and there is no shame in wanting to have an easier and faster way of getting it done.
The best egg poachers will simplify the poaching process quite a bit for you. They will allow you to not only cook more than one egg at once, but they offer tons of capacity opinions—so, no matter how many eggs you want to poach at once, you can rest assured that they will be cooked evenly and steadily. The best part about egg poachers is that you don't have to worry about keeping track of the time. Most of them are pretty generic so you can just set a timer and wait for it to go off—and voila, you are done poaching your eggs!
Expert Interviews & Opinions
Most Important Criteria
(According to our experts opinion)
Experts Opinion
Editors Opinion
Users Opinion
By Default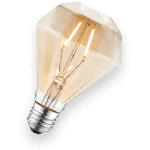 The Vortex
For the perfect poached egg, create a vortex in the pot, taking fork or utensil and stir the water till there is a vortex, cracking the egg in the middle of the vortex will contain the egg and create the perfect poached egg.
Timing is everything
The best part about using an egg poacher is that you won't have to worry about getting the timing wrong--poaching an egg is so much simpler when you use the right egg poacher.
Other Factors to Consider


Bottom Line
Cooking eggs using the poaching method is known to be hygienically safe and nutritious. There are different methods of poaching eggs that are quick and effective. Poaching is a method of cooking that is favored when preparing the egg yolk because it is delicate and high temperatures will interfere with it. A perfectly cooked egg has a runny yolk with a hard crust and no raw egg white. In this review, we have highlighted some of the best egg poachers based on their qualities as well as their pros and cons. However, the selection of the best egg poacher is guided by criteria that put a number of factors into consideration. It is an exercise of research through the best features and qualities that a particular egg poacher will have over another. While some poachers are designed to cook more eggs, others can be used to prepare only one or two at a given time.


Accessories
Many egg poachers may come with additional accessories that will make the cooking process even easier for you. They definitely come with absolutely everything that you need--the lid. the egg holders, and the pan itself. Others come with more accessories though. Some may have a timer that goes off, while others may sound off when your eggs are done cooking. When narrowing down your options, make sure to make a list of everything you want. Most egg poachers come with everything need already--but if you know you want more from the beginning, then you need to spell it out for yourself before you start narrowing down your options.
So, regardless of the material your egg poacher is made of, if you want something that is easy to clean or compatible with your dishwasher, make sure to take a look at all of the individual pieces of your egg poacher to see if it is made of the same material. Those that come with additional accessories may have moving parts and additional accessories may be have be made of different materials--which could be good or bad, it just depends on what you are looking for specifically.
Frequently Asked Questions
q:

Are stainless steel and metallic egg poachers really better?

a:

All designs of egg poachers have their good and not so good properties. The metallic egg poachers are long lasting and more durable. They are a statement in themselves and the glossy and spackling finishing can render them beautiful to behold. They give you value for money in this way. However, you need to handle them with care and good maintenance to last long.
q:

How many eggs can an egg poacher cook at once?

a:

Different egg poachers have different capacities. While some are designed to poach one egg a time, others can cook two or three or four or even ten depending on your choice and need.
q:

Where can I buy these egg poachers?

a:

There are retailers who stock egg poachers in major towns and from these; you can buy your egg poachers. On the other hand, you can also go online and after carefully reviewing the available products, you can make an order for doorstep delivery.
q:

How much do they cost?

a:

The best egg poachers are sold based on their value and qualities. It is therefore advisable to make a decision to purchase the best egg poacher that suits you upon identifying the best feature that responds to your need. On the whole, you will certainly get the best at a good price.
Subscribe to our newsletters