10 Best Face Scrubs Fully Reviewed
last updated:
Nov 09, 2019
Taking good care of your skin will not only make you
look good and feel confident
but it also important for your health. As a runner, your skin is exposed to all the outdoor elements and its pollutants. Using the best face scrub will help your skin retain a healthy and beautiful glow.
Oil and dirt can build up on your skin and cause skin irritation and other problems such as acne, rash, rosacea, eczema, and dry itchy skin. It is important to keep your skin clean and healthy and sometimes you need a little help to get there- and that is ok. Below is a list of the top 10 best face scrubs to consider making your skincare routine a success!
In a Hurry? The test winner after 12 hrs of research

St Ives
Why is it better?
100% natural exfoliants
Leads to radiant skin
Non-comedogenic and paraben-free
Restore your youthful look
In a
Hurry? Editors choice:

Test Winner: St Ives

12
Researched Sources
1.7k
Reviews Considered
12
Hours Researching
17
Products Evaluated
Use
Potency
Features
Value
Safety Hazards
By Default
Criteria Used for Evaluation


Use
To derive the most benefits from your exfoliator and get the best results, it is important to choose a product that matches your skin type. Fortunately, you will find this information on the product label of your ideal exfoliator, as many commercial manufacturers of these products strive to provide this important information to help the final consumer to make a good decision. In this regard, there are three main types of skin: normal skin, dry skin, and oily skin. In addition, there is also the sensitive skin, but it is not categorized with the others because it can fit into any of them.
For Normal Skin Type
Normal skin works best with gentle exfoliators with fine particles because this is unlikely to upset the balance of normal skin. However, you will still be able to remove dead skin cells for a refined complexion. Normal skin is neither dry nor oily. Normal skin type is not subject to complications like the other types of skin and you can use a wide range of skincare products to care for your skin. Being that you are not restricted to satisfying a specific skin type, you have all the time to concentrate on efficiency to keep your skin healthy. However, remember that you still have to hydrate your skin even if it is the normal type and protect it against environmental damage.
For Dry Skin Type
Dry skin works best with exfoliators that have a creamy texture, moisturizing oils, and fine grain. Since the skin is dry, you want to work with a product that will help to moisturize and hydrate your skin. To get better results, you may want to use something like a moisturizing face wash to gently wash the dirt off your skin.
For Oily Skin Type
Oily skin requires an exfoliator with small particles and fruit/flower extracts like pineapple, apricot, or magnolia, which helps to open up pores and keep blemishes at bay. Gentle exfoliating particles work on the skin and leave it looking and feeling smooth. Keep in mind that over-exfoliating leaves the skin producing even more oil and you don't want that to happen. Therefore, moderation is required to achieve the best results.
For Sensitive Skin Type
Sensitive skin also requires special care. Pairing the most appropriate exfoliator with a washcloth could significantly benefit your sensitive skin. In this regard, oats can be the most ideal ingredients to consider because they tend to soothe sensitive skin while the exfoliator removes dead skin cells from it. However, remember to be extra cautious when trying out a new skincare product in sensitive skin. Just apply to a small area of the body and observe the reaction before trying it out on the rest of the body. When going through a list of skincare products and your skin type is sensitive, you might want to consider descriptions that talk about being alcohol-free, paraben-free, fragrance-free, and such like words. Unless your dermatologist specifies you can use these types of products, it is better to avoid what you think could cause skin irritation and ruin your beautiful complexion.


Potency
There are products designed for all types of skins, whether, oily, dry, normal, or sensitive. If you are looking for a skin care product that will work well with your skin no matter the skin type, you should consider scrubs with green tea extracts and vitamin E. Extracts from fruit or plants like algae are also great for the skin. It also works great for people with combination skin or a skin type that is both dry and oily and sensitive. The main idea here is to find exfoliators with extracts designed to suit your skin type and stimulate the regeneration of new skin cells.
The main aim of using a cleanser is to remove the dirt, makeup, and sweat that accumulate on your skin over time.


Features
Another important factor to consider is the type of exfoliator you are using. You have to understand the difference between the two if you want to derive the most benefits. A face wash ideally gets rid of impurities hidden on the skin whereas face scrubs get rid of impurities on your skin while also eliminating dead skin cells to allow the regeneration of new skin cells. A face wash product can be used on a daily basis to help remove the dirt and impurities on the skin after a long day. However, scrubs should be used sparingly or 2-3 times or less weekly to help support cellular turnover. Regardless, getting the perfect product for your skin type can be a challenging task. You might have to try different products from different manufacturers before getting what suits your skin type, skin care goals, and preference. Note that what works for your skin type and complexion may not necessarily work for another person, even if you have the same skin type.


Value
There is no doubt that before we purchase any product, we consider not only the brand but the amount of money it would cost. Despite some products being too costly, a runner may opt to get it because it is still extremely important to make their lives easier. This criterion is important to determine how valuable or pure the face scrub would be to make it easier when choosing the best.
However, we looked at more than just price when judging a product. We also considered how well a product worked compared to other face scrubs in the same price range. Does it work about the same, is it better, or is it worse?


Safety Hazards
When it comes to any product you use on your body you are going to want to think about any potential safety hazards that might accompany their use. We here at RunnerClick made sure to check each product for reported side effects and safety concerns. The products we feature on our guide have little to no side effects reported and those that are reported are minor and very short-lived. Most side effects associated with skincare products are limited to skin irritations, minor burning, redness, and sensitivity during or immediately after use of the product. Usually, the symptoms clear up within hours of finishing the treatment. It is always a good idea though to talk to your doctors before using any OTC skincare products if you have existing skin conditions like psoriasis, eczema, or skin cancer.
Expert Interviews & Opinions
Most Important Criteria
(According to our experts opinion)
Experts Opinion
Editors Opinion
Users Opinion
By Default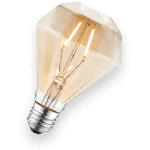 Skin Care Regime
It is that soft feel your skin has, that extra brightness, that deep down clean that you feel and see when we exfoliate our skin. A regular routine of skincare that involves exfoliation can address many of our skin woes. Just putting together a simple skin care routine will change your life.
Other Factors to Consider


Bottom Line
Taking care of your skin can be a challenging task, and yet the benefits are so refreshing and invigorating. Health is wealth and taking good care of your skin indicates good health. No matter your skin type, exfoliating has the ability to breathe new, fulfilling life into your complexion and restore your youthful look. However, this does not mean that all exfoliation products work the same way on different skin types. In fact, some exfoliation products and techniques work better on certain skin types than others. For instance, some work better on dry skin, while others do on oily or sensitive skin. It is important to understand your skin type and whether the exfoliating product you are getting for yourself is compatible with your skin type. Fortunately, information on skin type compatibility can be found on the product label, which often contains a list of the ingredients used in making the product, skin type compatibility, and any other information that may help the consumer to make the right decision when it comes to skin exfoliators. Many commercial product manufacturers will specify whether their exfoliator is good for certain skin types. Therefore, if you are looking to add a face scrub to your beauty cabinet, you should be aware of the key factors to consider, including your skin type, the ingredients used to make the product, your skin's sensitivity, and budget among others.
Frequently Asked Questions
q:

What are face scrubs?

a:

These are skin care creams, washes, and products that help to get rid of the dead skin cells by exfoliating and moisturizing the skin, thereby helping to restore your youthful look. Having radiant skin is very important for your overall look or appearance. However, you have to take care of your skin using the right skin care products.
q:

What is the best face scrub product?

a:

With so many skin care products and exfoliators currently selling on the market, it is rather difficult to determine the best one. However, the best exfoliator should be ideal for your skin type, whether dry, oily, or normal skin. If you have sensitive skin, you should also consider fragrance-free products to avoid unnecessary skin irritations. It should contain ingredients friendly to your skin type, as using products with ingredients you are allergic to may produce harsh, undesirable results.
q:

How much does a good exfoliator cost?

a:

The prices of these beauty products from one product to another. Fortunately, having so many of them on the market has led to a dramatic drop in their prices. Today, you can get a good exfoliator for a few dollars. Skin care does not have to be expensive anymore. You should also ensure you are getting good value for your money by shopping around and doing your due diligence.
q:

Where can I find the best face scrub?

a:

Today, beauty and cosmetic products are sold in several stores across the country. You may ask a friend where he or she buys them or you can visit your nearest cosmetic products shop to select your ideal product. However, if you don't have the time to go shopping physically, you can take a few minutes of your time and log onto your computer and visit one of the top trusted e-commerce websites for a wide range of high-quality cosmetic products. Just order yours and it will be delivered to your doorstep no matter your state or county.
q:

Can I use different face scrubs on my skin?

a:

Well, you can try as many products as you wish, but just ensure you trust the manufacturer and that it is suitable for your skin type. Most importantly, always consult your dermatologist before changing your skincare product to avoid unpleasant surprises. Remember that the skin is very sensitive and can detect chemical changes in the products you use on it. In addition, always test a new product on a small area of your skin before applying to the rest of the skin.
Subscribe to our newsletters