10 Best Food Processors
last updated
Aug 21, 2019
For those that meal prep, are following diet plans, or that just love to be in the kitchen, the 10 Best Food Processors are going to make prep-time a lot easier. Food processors eliminate a lot of time by cutting, chopping, and slicing those perfect pieces of whatever you're cooking every time.
We put our researchers to work finding you the best food processors they could find, helping you get what you need to
aid your healthy eating habits
. We put together Criteria based on what consumers were asking and looking for in a food processor, comparing and reviewing to find the best options currently available.
You can scroll through and check all this information out while getting some answers to those commonly asked questions in our FAQs section as well. We made sure to add it all so you could save time searching.
In a Hurry? The test winner after 11 hrs of research

Braun FP3020V
Why is it better?
1-year warranty Guarantee
12 cup capacity
7 Attachment blades, chopper, and citrus blade included
Super quiet when in use
Reputable company
In a
Hurry? Editors choice:

Test Winner: Braun FP3020V

4
Researched Sources
1.8k
Reviews Considered
11
Hours Researching
15
Products Evaluated
Effectiveness
Use
Value
Capacity
By Default
10 Best Food Processors



1-year warranty Guarantee
12 cup capacity
7 Attachment blades, chopper, and citrus blade included
Super quiet when in use
Reputable company
Dough attachment puts a heavy toll on motor
The very light machine that loses stability with very dense, heavy foods
The Braun FP3020V is a workhorse and you can do all your chopping, slicing, kneading, or even juice with this model. The company is rock solid and they make reputable products.
Read more
Effectiveness
This food processor is super effective and a perfect addition to any kitchen. It is not only incredibly effective and efficient, but it is also really powerful as well--and no, it cannot be compared to your ordinary blender!
Use
This product is a great addition to anyone's kitchen. It is easy to clean and use, performs smoothly and is ultra-quiet which is always a nice feature. It is a moderately priced machine, and the high reputation of the manufacturer and the warranty make it a worthwhile investment.
Value
You get a one-year warranty direct from the manufacturer for a tremendous piece of mind. This is an easy kitchen tool to use, and it operates very quietly.
Capacity
This is a 12 cup machine that offers variable speeds so you can set it to whatever you need and you can also do pulses easily. This machine has a motor that is 600 watts for processing and 110V for the USA.



Nice warranty
Company that offers great customer service
Safety tested
BPA free
Bundle that includes immersion blender, processor, beaker, and whisk
700W motor, that is 100% copper
Easy to use
Immersion blender too short for some tastes
More of a starter set
The VECELO 700W is the whole shebang. This is a set that includes not only your processor, but a chopper, egg whisk, 500 ml beaker, and immersion blender.
Read more
Effectiveness
A 700W motor will give you tremendous performance. The motor is also copper, so there is increased durability. This is a stark contrast to other machines that are copper-clad aluminum which does not have the power, strength or durability. This motor is 100% copper.
Use
These tools come from a company that takes safety testing seriously. All the various parts of the equipment are UL, FDA, ROHS, and CE tested. They are always BPA-free as well.
Value
This bundle is a huge value for the price. You are getting a lot of different pieces of equipment and if you are a new-comer to cooking or trying to build the basics for your kitchen this is a nice option. You also get your choice of a 60-day replacement or money back as well as 720 days quality guarantee.
Capacity
This food processor is incredibly powerful and can handle quite a bit. So, if you are looking to try out new recipes, you will find this one will help you make almost anything.



3 bowl sizes
Interchangeable base, 450W
Anti-slip and splash guards
Solid company and brand
1 year warranty
BPA-Free
Dishwasher-safe
Top loading motor
Pitcher design could be improved
Ninja makes a nice set that has a 450W base, that comes with a 48oz pitcher, a 16oz chopper bowl, and a 70 oz. machine. The 450W pod is interchangeable for all the pieces.
Read more
Effectiveness
Be confident in your chopping and blending because the blades are top-notch and sharp. So if you have some pureeing to get done, any of the 3 sizes of jars that are included can do the job.
Use
The base is very wide, and it is no-slip so it will stay steady during use. The splash guards keep your work surface clean. Included are really nice storage lids that help keep all your prepped food super fresh. You guessed it, its easy to maintain as it is dishwasher-safe.
Value
Very affordable given the high quality of this brand's reputation as well as what you are getting in the tools and the added features. There is multi-functionality, practicality, and versatility in this brand and this set.
Capacity
This Ninja food processor offers lots of different sizes to choose from--so have can pick and choose which one works best for whatever it is you are making.
4

. Cuisinart DLC-2009CHBMY





14-cup capacity
3 year limited warranty
600W motor
Stainless steel blades
BPA free
Dishwasher safe
Recipe booklet included
Large feed tube
Takes a bit of time to understand how to operate
Cuisinart DLC-2009CHBMY gives meal prepping a new meaning. Whether you need to shred, slice, chop, or knead, this food processor will get it done. Cuisinart offers a solid line of kitchen products and they are showing off with this powerful yet elegant piece.
Read more
Use
Enhancing your meal prep is what the Cusineart DLC-2009CHBMY does, no matter how you choose to use it. This food processor comes with a shredding and slicing disks, a chopping blade as well as a recipe book, showing you how to get the most out of your meal prep. You can even order a dough blade that comes with a DVD, which automatically rotates at the correct speed for the perfect dough every time.
Furthermore, it has an extra-wide feeder that can handle most whole fruits and vegetables. This small detail makes a huge difference when you're trying to get in some serious prepping, cutting usual knife time in half.
Capacity
The DLC-2009CHBMY is engineered to handle a 9-cup workload. The work bowl is topped with that wide mouth feed tube as well and made with dishwasher safe and shatterproof material. It is all held in place with an extra durable, brushed stainless steel housing base.
Moreover, it works with 7 different prep functions and has a pulse option as well for more controlled use. This is good for when you only need a couple spins versus 9-cups worth.
Effectiveness
With 7 food prep functions, including pulse, and it's 600 Watt motor, Cusineart makes the DLC-2009CHBMY able to hand most any food processing functions and more. The discs and blades are all stainless steel and can handle large hard pieces.
Using the Cuisinart DLC-2009CHBMY is guaranteeing you are getting the most o. While your bread is rising you can make your set up for the week in a fraction of the time you would chopping and slicing manually.
Value
This is a great upgrade to the previous model and comes at a more affordable price. It offers more power and more blades, giving you a more efficient food processor.
This makes the Cusineart DLC-2009CHBMY a great value from a trusted brand. Comparing it to the other 10 Best Food Process in the lineup, it runs midrange in price.



No electricity required, hand-powered
Multiple bright, color options to choose
Dishwasher safe for easy cleanup
Storage lid included
Very affordable
Durability isn't great
Not the best for very large pieces of food
Chef'n VeggiChop makes a hand-powered kitchen tool that will make prep work a breeze. No need for electricity and the associated cords with this model.
Read more
Effectiveness
For a manual option, this one is pretty effective--however, don't expect too much from it.
Use
If you are a camper, or enjoy picnics and traveling light but want to take with you the conveniences of home, this is a great product to try. You can easily pack it up and take it with you anywhere. Because it does not require electricity, you can be a top chef outdoors because all you need is manpower.
Value
This is a super-convenient, nice-looking product that is very affordable. Anyone can use it and if you like to be on the go, this one will travel well for you.
Capacity
While this is a perfect option for traveling, camping, or having on the go--it is small and manual, so there is a lot it cannot handle.



12-cup capacity
BPA-free
Tons of safety features
1000W induction motor
Adjustable slicing disk
Multiple chute options
The Breville BFP660SIL is a 12-cup machine that uses BPA-Free materials with a 1000W induction motor.
Read more
Effectiveness
A well-known name in the industry, this brand focuses on improving technology and innovation. They manufacture and design products that work well, are consistent in results and are not only easy but fun to use.
Use
You get a nice amount of power in a very compact size. This makes storing easy and uses unbeatable. The safety features ensure that the powerful motor won't engage unless the bowl and lid are in their locked position.
Value
Tons of power, a nice design, and ease of use make this model a very attractive option. Price-wise it is expensive. So save those pennies if you are a serious cook because even though it is on the high end, it is worth the investment.
Capacity
This food processor can handle quite a bit, so it is safe to say it has a high capacity and can handle almost everything you through its way.



Affordable
Glass bowl with soft plastic grip
Won't slide
Safety design
Getting it together for use can be difficult
Homeleader makes a sweet little 2L machine that is perfect for your mincing, chopping needs. It is electric and uses 4 S-shape upper and lower blades.
Read more
Effectiveness
Although this one is on the smaller side, it is definitely effective and really easy to use.
Use
Safety is king with this machine. When your hands are removed from it, the blades stop instantaneously. It also won't start up if it is not snapped into place properly.
Value
The price is right for this product, very budget-friendly. The performance great when compared to others that are similar on the market today.
Capacity
This is a strong enough machine for meat chopping which compared to designs of other smaller, competitors on the market is a very unique trait. Many others in this category cannot do that meat chopping well.



Easy to use
Very Affordable
1.5 cup capacity
Dishwasher safe
For small jobs and basic mincing and chopping, BLACK+DECKER makes a small machine wi that can handle basic prep. It is easy to use and also designed for easy clean-up.
Read more
Effectiveness
While this one is small, it is definitely one of the best small food processors out there. Not only does it get the job done, but it is also easy to use and easy to clean.
Use
BLACK+DECKER is known for making basic tools and aids that are easy to use, put together, and maintain. A One-touch pulse control is all it takes for the machine to get to work on your smaller ingredients.
Value
BLACK+DECKER always makes affordable products. This is no different in that sense. While it is not going to be the most powerful machine on the market it will do small jobs with ease and you won't get gouged by the price at all.
Capacity
This is a 1.5 cup capacity and it uses 120V with a 70W motor. There is a decent 2-year warranty and it is dishwasher safe, so no problem with clean up.





Mini machine
3.5 cup capacity
Dishwasher safe
Compact design makes storage easy
LinkChef Mini Food Chopper is a versatile and easy to use solution to quick meal prep without all the fuss of larger moving parts. It does a lot for a mini and is perfect for those not needing to make a lot at once.

Read more
Use
Shred, blend, slice, it all depends on what you need. LinkChef Mini is a food processor and it will get you prepped up and ready to cook or drink with the push of a button. Its pulsing button gives more control over what level of processing you need as well, which just adds to the versatility.
Linkchef Mini is a great option for purees and smoothies as well as salads and dicing meat. You won't be overwhelmed with cleaning either. Its compact body and style break down easily for quick cleanup and the stainless steel blades and work bowl can be thrown in the dishwasher.
Capacity
The LinkChef Mini has a 500l work bowl that seconds as the base. The processing motor woks at 300w and sits on the top of the work bowl. This is the perfect set up for meal prepping and easy cleanup. Although simple, it does some serious chopping, slicing and pureeing.
Effectiveness
LinkChef allows you a safe and powerful prep with precision control. It is equipped with 4 bi-level blades that chop evenly and quickly, making meal prep a breeze. The 300w motor gives enough power to puree and liquify as well.
With the overheating protection, you won't have to worry about burning the food processor out either if you accidentally go too hard to fast. It is also backed with a 36-month warranty that comes with great customer service from what consumers are saying.
Value
We were impressed with how well this worked for how budget-friendly it is. LinkChef Mini Food processor is an exceptional value for the cost. You get a smaller version food processor that can do what most others can and takes up very little counter space.
10

. Hamilton Beach 70725A



Stack and snap to easily assemble
Unique design makes it easy to put together and use versus other products on the market
Huge mouth feed tube so you don't have to waste time pre-cutting
450W motor
Included is a reversible slice/shred disk for added versatility
12 cup capacity machine
Durability could be improved
Sometimes it is hard to get smaller pieces of food out from under blades
Using a simplistic design, the Hamilton beach 70725A is a 12 cup capacity machine. There is no need to twist or lock when you are putting it together so assembly is quite seamless.
Read more
Effectiveness
If you want a powerful food processor then you will love this one. It is incredibly effective and efficient--so you can count on it for years to come.
Use
The bowl itself is designed in such a way that it will fit exactly on to the base. Just snap the lid on for a very secure fit. It is literally just a stack and snap operation.
Value
The pricing is moderate when considering the level of quality is also moderate with this machine. Hamilton Beach makes decent tools that have a good reputation overall. This simple design makes it appealing for anyone to use, thus making it more enjoyable as well.
Capacity
The machine features a 450w motor which is sufficient enough to power through any chopping, mincing, pureeing, slicing, and shredding you desire. The stainless steel S-blades are sharp and precise. Included is a reversible shred disc that offers added versatility.
Criteria Used for Evaluation


Effectiveness
Consistency is the key.  You don't want to have a recipe calling for a ton of julienned veggies that come out choppy or uneven and affect the texture of your dish.  There is also the real need for the tool to be able to slice and cut evenly because some of our recipes require cooking or roasting times. Any cook can tell you that if you try to saute, fry, or roast any veggie or fruit evenly to obtain a specific outcome you need to have all the veggies and/or fruits be similar in size.  Else, they cook unevenly and that can really damage the outcome and the end result of the dish.
Have you ever tried to make a dish that needed a specific texture and so you put all your ingredients into the processor and proceeded to blend the ingredients in a way that would result in that specific texture only to have the end result be lumps and clumps that you didn't want.  Especially if those lumps were lumps of something as potent on the tongue as garlic can be. If you cannot get garlic to melt into your dish the way it was intended you may as well start over because for some, it this alone could render it inedible. No cook wants their food turned back or not to be enjoyed.
These tools can also be used to kneed various doughs.  How well do you think a pizza crust is going to cook or taste for that matter if there are lumps of unblended flour throughout?  Not well at all. Gross, even. Again, what proud cook is going to serve a lumpy, poorly textured, food to their guests? Not many we know.  


Use
There are many different styles and designs that these tools come. You really want the machines that have the most powerful wattage, good diversity in speed levels, and a machine that is compatible with many different attachments so it is not only versatile but practical and its value is increased. The machine that gives you the best bang for your buck, that can do so many different tasks for you, is king. What will save you time, improve your cooking results, and give you an edge in the kitchen is going to be a tool that is invaluable.
So the use and style of the food processor doesn't just affect the power or versatility that the machine offers, many people use their machines as a means of decoration. Many kitchen tools allow for a specific design that not only addresses their functionality but also their overall eye-appeal. From color options to slick aesthetic design, the flow and look of a piece of equipment not only can elevate the look for your kitchen but it can also speak to those that enter sending an important message. "I am a cook."
Overall, when looking at the use and style of the food processor we aren't referring to how the food processor looks or how stylish. Instead, we are looking for what you can do with it and how many different things can you make with it. How versatile are its style and design--does it have a high tier, does it come with additional accessories, is it easy to take apart? These are all questions we asked ourselves, and we encourage you to ask yourself when looking for the perfect food processor for your home.


Value
Let's be serious, there are many models and brands on the market that boast their product will do everything you want and they come at all different prices. As with anything, it is not always necessary that you need to spend the most to get the best product.  While this is many times proven true, it is not always a hard fact.
Especially when it comes to the cook itself.  Many people can use or benefit from a food processor, but not all of these people are devout cooks and food enthusiasts.  Some are casual cooks, if not loathe the process and do not take joy in it. For these people, it makes no sense to spend a ton of money on a high-end machine that that has all the bells and whistles and can do so much.  For these people, they just need a practical, reliable machine that is capable of doing basic functions. So a more affordable tool that is very basic at best is really the best option as far as value goes. If you are on the other side of the equation and you are an enthusiastic cook, who is always looking to make superior meals, who uses their kitchen tools hard and often, it may very well be worth-while to spend more on your equipment.  In this case, even though there is more spent in terms of dollars, the value you get from a top-tier, quality machines is worth it due to their lifespan and versatility in how they operate as well as, their predictability in producing consistent results.


Capacity
There are various sizes and volumes from which you can choose.  The lid has a feed tube that can vary in size to accommodate various sizes of food that you would push through into the bowl. Some may be wider, some may be narrower, and in general, you are going to use a plunger to force the food through.  Most come with a matching plunger for the size of the feed tube.
The bowls also range in size depending on the type of machine you choose.  There are three options which include full-sized, compact-sized, and mini-sized.  The largest will have about 9-13 cups in capacity. The mid-size is about 5-7 cups and the smallest size will offer about 2-5 cups in capacity.  
If you live in a smaller space and do not have a large kitchen or much storage, smaller sizes may be more applicable to you.  Families or chefs may appreciate larger models. You may have a specific recipe that requires a specific size. For instance, if you were going to make a pesto you might opt for a mini model.  Because of this variability, there are models that incorporate different sized bowls into one machine. For these machines, each bowl is compatible with the same base.
Expert Interviews & Opinions
Most Important Criteria
(According to our experts opinion)
Experts Opinion
Editors Opinion
Users Opinion
By Default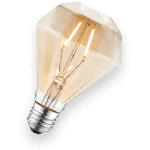 Try Different Blades
A food processor is one of those tools that can take the most basic form of prep off your plate. Many have attachments that can also aid you in making specific cuts for specific recipes for specific shredding and slicing needs. Check out different blades for different textures, thickness, etc.
Versatility
If you have never used or owned a food processor before, then you will probably be pleasantly surprised when you find out how versatile a food processor can be. You can make anything from spreads and nut butters to crushed nuts and even citrus juices! So, as you can see, you can do quite a bit with a food processor!
Other Factors to Consider


Ease of Use
Regardless of what we are buying, one of the most common things to take into account is the ease of use of the product. When looking for a food processor, you will find that some can be more complicated than others so if you want to get one that has a shorter learning curve you will have to take a closer look. When looking at the ease of use of the food processors we include on our list we took a look at how many additional attachments the unit came with and how easy they were to interchange. Some food processors come with more additional accessories than others so if you want one with all of the awesome extras, make sure to consider the ones that won't take a lot of time to set up.
Another important factor we took into consideration when looking at the ease of use of the food processor was how simple it was to clean. Some of them have many additional accessories to clean and it can get complicate, especially if you are dealing with a blade or anything sharp. Before making your final decision consider whether or not you have to hand wash your food processor if you can put some of the parts in your dishwasher—this is important because some models cannot be washed in the dishwasher.


Advanced Features
First off, the amount of time you need to invest into a specific recipe can range from hours to minutes and some of that work you put in can be dramatically reduced by efficient tools at your disposable. A food processor is one of those tools that can take the most basic form of prep off your plate, and that is chopping up ingredients. Many have attachments that can also aid you in making specific cuts for specific recipes for specific shredding and slicing needs which will create uniformity and an even cooking ability for said dishes. Not to be reduced down to just basic slicing, many have additional attachments that can do so much more, thus making your ability to try a multitude of dishes absolutely possible. Included in these extra, fancy attachments are:
Dough blade: This is a piece that is either metal or plastic, and tends to have less of a curve to it. Obviously, you can see the value with this one as it is in the name. This is an attachment that will aid you in the kneading process for foods that call for dough such as bread or pretzels.
Egg Whip: Using two straight, flat arms in a 'U' shape, this attachment will best serve you when you need to whip eggs, of course, but also to air-rate whipping cream. If your need is for a fluffy and light product, this is the tool you'd want to use. Think whipped cream or macaroons.
Julienne Disc: This one is so invaluable. Think of trying to cut veggies uniformly in a thin manner by hand. Good luck.
Whether you are making a nice slaw or a textured salad, this tool uses a series of protruding, very sharp, pieces of metal that will cut your chosen food into the desired, traditional size of no more than ⅛" square.
French Fry Disc: Let's be serious, does anybody, not like a good french fry? If you have ever tasted the goodness of a homemade fry that was properly prepped and cooked you can just imagine why this attachment is such a beauty in and of itself. This is a tool that pretty much does the same thing the Julienne disc does, but the end results is a much larger, thicker cut.
Citrus Juicer: Have you ever had freshly squeezed juice in the morning? If you have not, go get yourself one of these and give it a try. There is a marked difference in the taste of a freshly squeezed cup of OJ versus what you get in the box. Trust us when we say, you cannot live a full life if you have never had freshly squeezed OJ or Grapefruit juice for that matter. This attachment has the shape of a dome, and you cut your chosen citrus, whether it be lemon, lime, orange, grapefruit, blood orange, citron, clementine, need we go on, and extract that sweet, nectar.
Non-Citrus Juicer: This is an attachment that will serve to make purees. There is a tube that you can put your pre-cut fruits and veggies that will separate the pulp from the juice. Homemade baby food anyone?
Frequently Asked Questions
q:

Are food processors difficult to use?

a:

No, they are fairly simple and most anyone can use them with ease.  Sure, for some models and attachments there could exist a learning curve, but it is easily overcome.  With a few tries, you will figure it out and be slicing and dicing in no time.
q:

How can you use your food processor effectively?

a:

It really depends on what your recipe entails and what the outcome of the texture you are looking to achieve.  For example, if you wanted to make a homemade salsa, you have all these fresh ingredients but they all can't be treated the same way.  You don't want variously sized hunks of garlic or hot pepper in the salsa, you'd want them to be evenly distributed throughout the dip. To do this, you would feed the ingredients through the feed tube in stages.  The more potent ingredients would be pureed, the cilantro and onions can be finely chopped and the tomatoes could be cut a bit bigger and be put in the machine last as they need the least amount of processing.
q:

What are some practical and effective ways to use a food processor?

a:

If you want to get the most of your food processor you don't have to worry, because your options are almost endless. You can blend, slice, dice, and chop veggies, fruits, and even meat. If you want to make yummy sauces, salsas, or spread then you are in luck because a food processor can do just that.

Grinding nuts: Whether you are making your favorite cookies, dessert, or even a salad you can use your food processor to grind up nuts to throw into your favorite recipes—so you don't have to chop them up yourself.

Nut Butters: If you can chop your nuts up then why not grind them as well. Instead of buying your favorite nut butters, you can make them at home with just a few basic ingredients—so you can indulge in your favorite treat without loading up on unnecessary ingredients. The fun part is that you can add in spices to your nut butter and get creative with your spreads.

Flour: Believe it or not, some of the processors on our list can even grind up grain and turn them into flour—so you can take homemade to a whole other level.

Crumbs: Whether you are making chicken parmesan, chicken tenders, or a topping for your favorite cake top, you will love that you can grind up crumbs with your food processor as well.

Cheese: If you like to make pizza, casseroles, or just want to be able to quickly shed your fresh block of cheese then you definitely have that option with a food processor—and it will go by much faster too!

Believe it or not, the setting we have described are just some of the many things you can do with a food processor. On top off that you can even make spreads like hummus, chop up your salsa ingredients, and so much more!
q:

Do these models have different levels of power?

a:

Yes, the models on our list all have different levels of power--and the amount of power you will receive really just depends on the tier of your food processor. If your food processor has a higher tier, then it will typically have a higher capacity that it can handle. And, if you go with a food processor with a powerful motor, it is less likely that you will have to deal with any seizing or issues regarding capacity. Food processors with higher tiers, and better capacities, are much more efficient when it comes to shredding, pureeing, and helping you get the consistency you want to achieve with larger volumes of food.

Overall, the more powerful the food processor, the more durable it is. If you want something that will last you for the long haul, is easy to clean, and simple to use the most important thing is that you get a model that offers the capacity and power that you need. So, if you have a larger household, you will definitely want to get lookout for a model with a higher level of power.
Subscribe to our newsletters