10 Best Girls Running Shoes Tested
last updated:
Feb 17, 2021
If you're looking for the best girl's running shoes. then you've come to the right place! Here we will go absolutely everything you need to know before making your purchase! Cindy Lauper may have said that girls just want to have fun, and it's true.
But what a girl really wants is a great performing pair of shoes, and younger generations also want style and comfort along with that performance. For girls,
a good pair of kids shoes
must offer good cushioning, breathability, stability, protection, durability, performance, and be lightweight and stylish.
Color matters, the shape matters, the style of the logo matters, and the type of clothing which the shoe can be worn with are important as well.
Enjoy our list of the 10 best girls running shoes!
In a Hurry? The test winner after 12 hrs of research
In a
Hurry? Editors choice:
Test Winner: Salomon Speedcross J

3
Researched Sources
1.2K
Reviews Considered
12
Hours Researching
15
Products Evaluated
Durability
Breathability
Comfort
Protection
Weather Resistance
By Default
Criteria Used for Evaluation

Durability
When it comes running shoes, we all want something that is durable and built to last--which is why we made sure to rate all of our top picks based on how durable they are!
Do you ever think about how many times you replace your child's shoes? They need to be replaced from time to time. Shoes aren't indestructible constructions. Shock absorption gets weaker and weaker over time. The sole also weakens and your shoes ( even the, most durable ones) no longer look like they used to.
However, running shoes should stay with you for more than 1 year of use on medium-paced runs. Running is one of the biggest challenges for shoes so when you look for a new pair, make sure that they will last a long time. In order to ensure you get the shoes with the right durability, you will need to make sure you take a look at everything they have to offer.
Check to see if they work for the terrain you prefer to run on--for example, road shoes do not work for running on the trails. Make sure to consider how your child treats their shoes and belongs as well--if they are on the more rambunctious side then you definitely need to make sure you invest in a pair that is more durable than most.

Breathability
As far as breathability goes, you need to make sure you get your daughter the right amount of ventilation so she stays comfortable no matter how far she runs.
Shoes made with natural fabric are less breathable than the that are made with synthetics. You need to ensure that your child's shoes are breathable and there is no moisture inside the shoe. A lot of companies design shoes with special mesh which boosts ventilation and provides airflow. All of the shoes on our list are breathable, so look at the review for each view to find out if it meets your needs.
Aside from mesh in the upper of the shoe, we also made sure to take a look at what materials are used throughout the shoe as well as how moisture-resistant the shoes are. Moisture resistance is a great feature to have alongside breathability because it will help keep your feet cool and dry--even during the hottest days in the summer.
All in all, the level of breathability you need really depends on the needs of the person. If you have sweaty feet or if you know you are out in really hot weather then you need to make sure to check-in and ask your daughter what she needs--because the right amount of breathability also ensures that your child doesn't get any chafing or blisters.

Comfort
While wearing running shoes, we want to make sure we stay comfortable--so why would that be any different for the younger generation?!
Comfortable shoes make people happy, no matter their age. It is advisable to look for shoes with a well-built sole and plenty of cushioning. The shoes must also be highly shock-absorbent and breathable to ensure your child's maximum comfort. Children often complain about shoes being a little bit too heavy and/or bulky.
When choosing the best ones, it's good to ensure that they are lightweight and won't have any bad impact on a child's running performance. This is another very important factor. If your child wants to start running, her shoes shouldn't be very heavy but she will still need a lot of support. If she wants to do trail running, the shoes need to be even sturdier and give more support than regular running shoes.
The next point is contemplating where your child is going to use them. Shoes good for the treadmill usually won't be good in the mountains so please take this into account. And, of course, don't forget to check in with your kiddo to see what she likes--at the end of the day she knows her feet best and will be able to tell you exactly what feels best.

Protection
Make sure you get a pair of shoes that provides your child with the protection they need--and get their input because what works for you might not work for them.
This is one of the most important factors when choosing a shoe for your child. Children not only use shoes for running, but they also climb, jump, and do a lot of things that could lead to injuries. A solid sole with good support and stability will help your child to enjoy themselves while protecting them and giving you peace of mind.
The protection of joints from an early age will affect your child's health positively. Good advice when searching for protection is to choose shoes with the most possible cushioning. However, a lot of cushioning is not the best option for kiddos who don't need all of the added help with stability and support--so make sure to stick to what works for your child's feet.
At the end of the day, the perfect pair of girls running shoes for your daughter will be the one that best fits their needs. Make sure to let them try them on and tell you what pair works best--if they are old enough of course. This way you are covering all of their needs and wants--just like you would do for yourself if you were getting running shoes for just you.

Weather Resistance
Not all shoes are designed for all types of terrain and weather--so before you make your purchase make sure you take a look at when and where you can wear these shoes.
Girls are more careful than boys in most cases, but nonetheless, the shoes you choose should give them one hundred percent safety. Running in summer shouldn't be a problem, but when it comes to fall or winter, your child may encounter problems. In winter there are more slippery areas so a non-slip sole is a must-have.
What's more, your child may be often surprised by rain during running, so waterproof shoes are an excellent idea. However, it is important to note that not all running shoes will cover wet or snowy terrain--so think about when and where your kiddos will be running. This is especially important for those of you who like to hit the trails as well.
We did our best to include options for everyone--even those of you who want more versatile options so you can bet there is a pair of options on our list for every type of runner. If your child needs more than one pair you can definitely get more than one as well--that way you can get the most life out of your child's road running shoes and trail running shoes.
Expert Interviews & Opinions
Most Important Criteria
(According to our experts opinion)
Experts Opinion
Editors Opinion
Users Opinion
By Default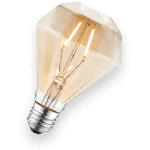 Buy Larger Sizes
When it comes to purchasing footwear for young children, a useful tip is to purchase their shoes about a half size larger than their current foot size. This is a great way to anticipate growth spurts and avoid buying new shoes.
Keep Them Clean
It should come as a surprise to no one that children will get their shoes and clothes dirty if they like playing outside. And while keeping their shoes clean will help them to smell and look better, it can also help to prevent safety issues.
For example, reflective elements being covered by dirt can inhibit your child's visibility in low light environments.
Other Factors to Consider

Value
When making our list we looked a lot at price, finding great shoes for your little girl that won't break the bank. However, trying to save money on running shoes may be a bad idea. It is known that cheap shoes usually don't work well. What you need is to invest in quality, durability, and comfort.
Although many would assume that the price is the most important feature when it comes to value, but that is not the case. Yes, if you are on a budget you will need to stick with it--or just save up until you can afford the pair you want. Once you ave narrowed the top options that fit your budget you will have to check-in and see what your daughter needs.
Aside from price, you want to make sure the shoes you get also offer all of the features that your child needs to stay comfortable and well-protected during their runs. Lastly, make sure you talk with your child to get their input on what works best for them and what they like as well--especially since they will be the one wearing the running shoes.

Bottom Line
At the end of the day, your child's shoes need to be comfortable, durable, high-performing, and stylish so they'll want to actually wear them. Below are some other factors you should consider while you search for the perfect pair.
Construction
You may think that the construction of a running shoe may not be that important, but it is. Just think of yourself as the prince in Cinderella searching for the perfect fit for your child. You are seeking the shoe that perfectly fits her feet. How that shoe is built is important because you want a shoe that supports her well, is comfortable and fits her type of feet. Not all running shoes are created equal.
You don't want to buy running shoes designed for someone with flat feet if they have high arches. In fact, if your child has flat feet, you probably need to find a running shoe that builds her arches. This is why the construction of the new shoes you buy is so important.
Form
Most runners know you don't buy just any kind of shoes for running. Most expert runners also know that there are different types of shoes out there for runners. There are three basic types of shoes for runners.
Motion control - Motion control running shoes emphasize medical support by having dual-density midsoles, roll bars or footbridges.
Stability - Stability running shoes have cushioning inside and support features built into the design.
Cushioning - Cushioned running shoes have special cushions to disperse pressure and shock between the feet and the midsoles and on the outsole of the shoes.
Frequently Asked Questions
q:

After running, my child's feet look irritated and rashy. Why is that?

a:

Many running shoes are designed with lycra, a material that many runners have issues with. If you notice an itchy or rashy look after you or your child has been running, try wearing a thin pair of sports socks for volleyball, soccer or any other sport.
q:

Does my child REALLY need multiple pairs of shoes?

a:

How much time does your spend running, and where does she go when she runs? If she spends lots of time outdoors running on a range of different terrains and in different environments, it is recommended that you do indeed have multiple pairs of shoe. Why? Because, as we run, our feet grow accustomed to the shoes we use and this can cause injuries.
q:

One of my child's feet is bigger than the other… what should I do?

a:

This is common among children and the solution is simple: half-sizes. Many children's shoes come in half-sizes for this very issue. Buy the size of the bigger foot and you can always tighten the laces around the smaller foot.
q:

Are socks really all that important?

a:

Good question. Not everybody enjoys wearing socks while running as they absorb sweat and become heavy and smelly. There are socks available however which are made from non-absorbent material (polyester, for example). Whatever you do, don't run in cotton socks! This can lead to blisters and skin irritation.
q:

Should I buy my child an additional insole? Is it necessary?

a:

No, it's not necessary. However, it's also not a bad idea. There are thousands of running shoes made every year and they aren't custom made for your child, unfortunately. This means that it's better to customize the shoes as much as possible. An additional insole will help your child perform better and be more comfortable.

Overall, the best girls running shoes will be comfortable, breathable, durable, and--most importantly--the perfect fit for the little girl in your life.