10 Best Girls Running Shoes Tested
last updated
Nov 09, 2019
If you're looking for the best girl's running shoes. then you've come to the right place! Here we will go absolutely everything you need to know before making your purchase! Cindy Lauper may have said that girls just want to have fun, and that's true.

But what a girl really wants is a great performing pair of shoes, and younger generations also want style and comfort along with that performance. For girls, a good pair of shoes must offer good cushioning, breathability, stability, protection, durability, performance, and be lightweight and stylish.

Color matters, the shape matters, the style of the logo matters, and the type of clothing which the shoe can be worn with are important as well. We've put together a list of the 10 best girls running shoes, so scroll down to learn more about some great shoes.

Enjoy our list of the 10 best girls running shoes!
In a Hurry? The test winner after 12 hrs of research
In a
Hurry? Editors choice:

Test Winner: Salomon Speedcross J

3
Researched Sources
1.2K
Reviews Considered
12
Hours Researching
15
Products Evaluated
Durability
Breathability
Comfort
Protection
Weather Resistance
By Default
Top 10 Picks







Not a great road running shoe
If you have a daughter looking for a great trail running shoes that also looks great and comes in several color options, then you may want to take a look at this one. They are really durable and provide comfort, breathability, and flexibility. Overall, this is a great pick for those of you looking for something that makes you look and feel great.
Read more
Durability
Like most Salomon running shoes, these are pretty durable and built to last--and this holds true for their kid's models. Thanks to the high-quality materials used, these shoes are a pair your daughter can rely on for the long haul!
Breathability
These running shoes provide a good bit of breathability and have some breathable mesh in its upper to ensure you get some extra ventilation. If you want to make sure you keep your little one's cool and dry, then making sure her shoes are breathable is a must.
Comfort
These shoes feature a Sensefit system which provides you with a secure fit that ensures the shoe fits like a glove. Their Contragrip technology ensures no slipping occurs--even on the more technical terrain. The EVA midsole in these shoes ensures it has adequate cushioning that provides the right amount of comfort, stability, and support.
Protection
If you are looking for a great pair of trail running shoe for the girl in your life you will love these! They are durable and built to take on quite a bit, so you can trust they will keep the wearer safe from unnecessary injury.
Weather Resistance
These shoes provide extra grip and traction, so if you get stick in the rain while you are out on the trails these will help you keep pushing through. Overall, these shoes can handle a good bit and while they aren't waterproof they are definitely water resistant and able to prevent you from slipping if you encounter wet or muddy terrain.
Great cushioning allows for a natural running form
Performs well at higher speeds
Alterations to the toe box have helped create more room and freedom
Soft lining for a great feel
Perfect for road running
Fits narrow-footed runners
Thick elastic laces are difficult to keep tied
Shorter lifespan than other shoes
The PureFlow remains one of the softest shoes in the Brooks Pure Project collection. It is a dual-purpose shoe for the neutral runner. These shoes are perfect for daily running but we wouldn't recommend them for the competition. Brooks is one of the most popular running shoe companies out there and for good reason.
Read more
Durability
This may be the biggest disadvantage of these shoes, as they don't seem to last as long as those from the other brands. So, if you have a little one that really rambunctious, these shoes may not be a good fit for them.
Breathability
If you want a pair of shoes that offer optimal breathability, then you need to take a closer look at these running shoes. These shoes have a durable and breathable mesh that will ensure that you get the ventilation that you need. if you want to ensure your daughter stays cool and dry during all of your runs then you may want to take a closer look at these shoes.
Comfort
This running shoe offers comfort for daily training and responsiveness for speed. It has the ability to carry the runner for long distances. It has a rounded heel which helps to reduce the stress on joints. These shoes are for people who don't need additional arch support. They are made from breathable mesh so your feet don't sweat.
Protection
The shoe has a nice bounce which makes the midfoot to forefront transition easy and smooth. A unique feature of the Pure Project shoes from Brooks is the outsole with the interconnected pod structure. This gives the shoe a natural rolling transition. The transitions are quick for a shoe of this weight. The split in the toe further enhances this, as the toes can splay and dig in through the toe-off powering through the transition. This is evident when climbing a hill or grade.
Weather Resistance
Since these running shoes are really breathable, you will find that they can't too much--even though they are durable. Their breathable mesh will allow water to seep through and since they are designed for road running, they won't have any additional traction and grip.







Several colors to pick from
Reflective elements
EVA midsole
Well-cushioned
Durable
Breathable
Expensive
Not for technical terrain
These New Balance shoes are a pricier option but a great versatile pair of shoes that can be used for running and other workouts. If you want to get the girl in your life a great looking pair of shoes, these are excellent! They are breathable, comfortable, and come in lots of colors for you to choose from!
Read more
Durability
These shoes are made of leather and synthetic material--which makes them pretty durable, although they won't last if they are taken out technical terrain.
Breathability
Breathability is an incredibly important factor to consider in running shoes, especially during the summer months. Luckily, these shoes are incredibly breathable thanks to their durable breathable mesh--so if you want a well-ventilated shoe this is the way to go!
Comfort
As far as comfort, these running shoes are well-cushioned and offer great stability and support. They are really comfortable and reviewers don't really report many complaints about the comfort they provide.
Protection
While these are not trail running shoes--and thus don't offer that level of protection--they do offer a great deal of protection for runners. If your daughter is an avid road runner, these are a great pair for just that!
Weather Resistance
These running shoes are perfect for those of you who run in warmer conditions--but keep in mind that they don't handle water well so if your kiddo gets stuck in the rain they will get soaked.
4

. Junior Saucony Cohesion







Advanced features and technologies
Affordable
Good for neutral runners
Regular and wide sizes available for different types of feet
Lightweight, highly breathable materials
Wide toe box which can be difficult to find in girls running shoes
Come in a wide range of colors and widths
Poor cushioning in the forefoot area
Not the most flexible shoe
The upper portion of the shoe has been redesigned with highly breathable mesh, improving breathability and giving the wearer better support and comfort, making for a very comfortable shoe, even in hot weather. The best thing about these shoes is that they're comfortable and very affordable at the same time. These shoes are definitely best for roads and they will do their best while daily running.
Read more
Durability
Like always, these Saucony shoes are very durable. What's more, you can wear them for long periods of time without discomfort to keep your kids happy! These shoes are a great pair for those of you looking for a pair of shoes that can finally hold up to your little ones use.
Breathability
These are not the most breathable running shoes on our list, but they definitely still provide some ventilation so your little one's feet don't overheat. So, if your little girl deals with excessively sweaty feet, these won't work for your kiddo.
Comfort
The Non-Visible Grip System on the heel section provides more cushioning to the heel. The improved cushioning and shock absorption protect you from impact and prevents injuries to ankles. This is a practical running shoe with thoughtful features. It is suitable for indoor running too. They also have good arch support. They are lightweight and all of their features make them very comfortable.
Protection
As far as protection, these are pretty versatile so they offer enough for road running and going off the road--as long as you don't veer into technical terrain.
Weather Resistance
Since these shoes don't provide great traction and grip they won't work for wet or muddy terrain. However, they are a great option for runners who like to hit the road--just make sure it is dry out because they don't have an awesome grip on wet roads either.







Well cushioned
Breathable
Properly designed for the long-distance runner
Reflective elements for safety at night
Easy to wash
The toe box of the shoe is compressed
This girls shoe is designed for the girl who loves long distance running. It has special features like good cushioning that also helps to absorb not only excessive sweat but also impact not only in the heel but also in the forefoot as well. The absorption of impact results in having fresh, comfortable feet running for a longer time. The other feature that will sell you on the ASICS Cumulus 18 GS Girl is that they have breathable mesh on the upper side of the shoe that brings along freshness, cool feet, and a comfortable fit.
Read more
Durability
These shoes may stay with you for a long time. They have abrasion-resistant elements that make these shoes very durable. According to user reviews, these running shoes really do hold up and the materials they are made up really are as high quality as the brand advertises.
Breathability
When it comes to breathability, these shoes have a breathable upper that ensures they are well-ventilated. While they are really breathable, however, there are more breathable options on our list to choose from as well.
Comfort
The ComforDry Sockliner feature provides extra cushioning for your feet and anti-odor properties. The forefoot and heel gel cushioning systems absorb shock on impact. The shoes have seams making it easier to avoid irritation. They also provide torsion control and offer a lot of stability while maintaining flexibility.
Protection
The shoe system has a line going from heel to toe and this guides the gait movement during running. The insole can be removed if desired. The shoe never feels stiff and restrictive on any kind of surface.
Weather Resistance
As far as weather resistance, these are perfect for warm summer days or cool, dry runs. They don't do well if they get wet and they don't offer additional grip or traction, so if it rains they are not the best pair of shoes to be wearing.
6

. ASICS Gel Contend 4 GS







Gel cushioning system
Great shock absorption
Lots of color options to choose from
Removable sockliner
Durable
These affordable ASICS kid's shoes are affordable and available in several color options. They are an all-around great versatile shoe that will fit the needs of most girls. And the best part--these shoes come in lots of colors to choose from so you can be sure you will find something that will work!
Read more
Durability
While these are definitely not the most durable pair of running shoes on our list of reviews, they do still hold their own if you treat them right--but we know with kids that can be hard to do, so make sure to consider that before purchasing these.
Breathability
If you are looking for breathability, these shoes fall somewhere in the middle. They are pretty breathable but definitely not the most breathable selections on our list--so, if you don't need something with optimal breathability you will love these.
Comfort
These shoes feature a gel cushioning system for optimal comfort levels as well as optimal shock absorption. They are supportive and stable and a great fit for the needs of most girls.
Protection
As far as protection, these running shoes are perfect for road running and can offer the protection you need when your kiddo is packing in the miles while running on the road. On the other hand, if you want to hit the trails these will definitely not hold up.
Weather Resistance
For the most part, these running shoes are perfect for road running on those beautiful days but definitely won't work when it starts to pour or snow since they don't offer great traction and grip for inclement weather.
Highly breathable
Durable
Stylish
Extra cushioning
Not built for high-speed running
For running, jumping or casual wear, this shoe for girls hits the mark nicely. The shoe gives good neutral support and a very nice cushioning system with a medium offset, and the coloring style designed into the shoe is stylish and grabs attention. All the features which are expected in a good running shoe have been built in while also ensuring that it looks great for both running and casual wear.
Read more
Durability
Constructed from durable and comfortable mesh uppers combined with leather fittings for stability, forgiving flex film overlays are designed into the shoe construction as attractive functional features. The shoe has been made with a durable nonmarking out-sole so the wearer can expect a long lasting durable shoe.
Breathability
Thanks to their breathable mesh upper, these running shoes will ensure that your feet remain well-ventilated no matter how far you run. If you live in hotter climates or if your daughter suffers from really sweaty feet, you will need to make sure you pair these with a pair of breathable socks.
Comfort
A foot-hugging comfortable mesh upper and leather construction keep it lightweight, combined with excellent cushioning come into play with an Eva mid-sole shoe system. Comfortable stability through the heel to a toe drop of 8mm, the interior of the shoe has a lining with antimicrobial qualities to minimize odor brought about by bacteria.
Protection
If you need a pair of shoes that offer the protection that you need when road running, then these are it. But, while they are perfect for the road, they certainly won't work for the trails or technical terrain.
Weather Resistance
When it comes to weather resistance these shoes have your back on most days, but not when the weather decides to surprise you. These shoes actually don't have a lot of traction and grip to offer--so make sure to keep that in mind if you decide to get these running shoes for your daughter.







Sleek design
Lightweight
Allows for your natural stride
Lots of colors to pick from
Not as durable as other shoes on the list
The Asics GT-1000 7 kids shoes are a great pair of shoes for girls because it comes in several color options and has a sleek design. They are durable, comfortable, and lightweight while still remaining durable.
Read more
Durability
With rubber outsoles and SPEVAFOAM 45, these shoes are both durable and comfortable. They allow for your natural gait and stride and are built to last.
Breathability
Thanks to their mesh material and construction, these running shoes are really breathable and will definitely keep your feet cool and dry no matter how long you have them on.
Comfort
Thanks to their cushioning and midsole foam, these running shoes are super comfortable--and the best part is that they keep you comfortable while you are running.
Protection
As far as protection, these shoes don't offer much if the weather decides to switch it up on you. However, their padded cushioning and neutral runner support ensure that you get pretty good shock absorption, so you can be sure you will prevent shin splints and other unwanted symptoms from occurring.
Weather Resistance
When it comes to weather resistance, these shoes don't offer a ton of additional features that will help you if the weather takes a turn or during extremely cold seasons.
9

. Nike Air Pegasus Zoom 33
Durable outsole and tough build quality
Comfortable for any type of run
Inner sleeve makes upper fit secure
Gives a responsive, smooth, and soft ride
There are no areas which cause skin irritation
Dry really quickly
Many colors available
The weight is heavy compared to other shoes in this category
The Nike Air Pegasus Zoom 33 is a solid versatile neutral running shoe which can be used both on roads and treadmills. A high-quality build, materials and features similar to that of adult running shoes, your child can use these to run in competitions.
Read more
Durability
It is a sturdily built shoe, so it will give you and your child lots of mileage. They are made of high quality and durable materials that will hold up through the test of kids--which is a must when you are getting your kiddos running shoes.
Breathability
The breathable mesh upper of the Pegasus Zoom 33 is very comfortable. The shoe is versatile and feels light on the foot. The shoe can be used for both long distance and high speed running.
Comfort
The shoes are a perfect fit for girls who want a comfortable fit and responsive ride. The midsole cushioning technology produce a responsive and spring-like effect. This delivers propulsion during take-off and enhances the stability of the shoes. The hard-wearing rubber makes the shoe more durable.
Protection
AS far as protection, these shoes are great for racing and competitions so expect them to be great on the road or track--not on technical terrain.
Weather Resistance
While these shoes provide you with additional protection and have great traction and grip, they are not designed to be extremely weather resistant.
10

. Puma Flare JR Sneaker







Good breathability
Comfortable with good cushioning
Nice Style
Durable Sole
Attractive color and patterning
Some responsiveness lost due to thick sole
A really nice all around shoe that's offered in a dazzling blue or a more cool blue, when it comes to style, these shoes are very attractive and your girl will love them. The shoes are very easy to clean, offer good comfort, and offer a nice smooth ride due to the extra cushioning factor. The upper is made with a comfortable and durable mesh construction which gives you protection and ensuring breathability. Users can wear these shoes for running or casually as a very nice looking shoe with tons of comfort.
Read more
Durability
The shoe pattern and coloring do not fade over time, and you will have long-term durability from the robust rubber sole system, and the very well constructed upper mesh.
Breathability
As far as breathability, these shoes offer a good bit of ventilation although they are not the most breathable. Moreover, if your daughter deals with really sweaty feet these running shoes may not be a great option for this issue.
Comfort
These shoes have very good energy return, contributing to a comfortable shoe to wear while running, lots of very comfortable cushioning anytime, and a nice overall fit from the well-designed structure of the shoe.
Protection
These don't offer too much protection if you go off-road, but you will definitely get the protection you need if you stay on the road.
Weather Resistance
Style is the name of the game with this shoe. Just looking at them it is very much about style blended with real functionality for a good running shoe. The stability is sound, the shoe structure is solidly comfortable, and the style is at home as a running shoe or with all types of casual wear. The Puma Flare JR is offered in two nice color combinations which will appeal to girl runners, and if they get caught out in the rain and mud, the shoe is very easy to clean.
Criteria Used for Evaluation
Expert Interviews & Opinions
Most Important Criteria
(According to our experts opinion)
Experts Opinion
Editors Opinion
Users Opinion
By Default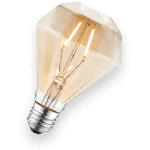 Buy Larger Sizes
When it comes to purchasing footwear for young children, a useful tip is to purchase their shoes about a half size larger than their current foot size. This is a great way to anticipate growth spurts and avoid buying new shoes.
Keep Them Clean
It should come as a surprise to no one that children will get their shoes and clothes dirty if they like playing outside. And while keeping their shoes clean will help them to smell and look better, it can also help to prevent safety issues.
For example, reflective elements being covered by dirt can inhibit your child's visibility in low light environments.
Other Factors to Consider


Value
When making our list we looked a lot at price, finding great shoes for your little girl that won't break the bank. However, trying to save money on running shoes may be a bad idea. It is known that cheap shoes usually don't work well. What you need is to invest in quality, durability, and comfort.
Although many would assume that the price is the most important feature when it comes to value, but that is not the case. Yes, if you are on a budget you will need to stick with it--or just save up until you can afford the pair you want. Once you ave narrowed the top options that fit your budget you will have to check-in and see what your daughter needs.
Aside from price, you want to make sure the shoes you get also offer all of the features that your child needs to stay comfortable and well-protected during their runs. Lastly, make sure you talk with your child to get their input on what works best for them and what they like as well--especially since they will be the one wearing the running shoes.


Bottom Line
At the end of the day, your child's shoes need to be comfortable, durable, high-performing, and stylish so they'll want to actually wear them. Below are some other factors you should consider while you search for the perfect pair.
Construction
You may think that the construction of a running shoe may not be that important, but it is. Just think of yourself as the prince in Cinderella searching for the perfect fit for your child. You are seeking the shoe that perfectly fits her feet. How that shoe is built is important because you want a shoe that supports her well, is comfortable and fits her type of feet. Not all running shoes are created equal.
You don't want to buy running shoes designed for someone with flat feet if they have high arches. In fact, if your child has flat feet, you probably need to find a running shoe that builds her arches. This is why the construction of the new shoes you buy is so important.
Form
Most runners know you don't buy just any kind of shoes for running. Most expert runners also know that there are different types of shoes out there for runners. There are three basic types of shoes for runners.
Motion control - Motion control running shoes emphasize medical support by having dual-density midsoles, roll bars or footbridges.
Stability - Stability running shoes have cushioning inside and support features built into the design.
Cushioning - Cushioned running shoes have special cushions to disperse pressure and shock between the feet and the midsoles and on the outsole of the shoes.
Frequently Asked Questions
q:

After running, my child's feet look irritated and rashy. Why is that?

a:

Many running shoes are designed with lycra, a material that many runners have issues with. If you notice an itchy or rashy look after you or your child has been running, try wearing a thin pair of sports socks.
q:

Does my child REALLY need multiple pairs of shoes?

a:

How much time does your spend running, and where does she go when she runs? If she spends lots of time outdoors running on a range of different terrains and in different environments, it is recommended that you do indeed have multiple pairs of shoe. Why? Because, as we run, our feet grow accustomed to the shoes we use and this can cause injuries.
q:

One of my child's feet is bigger than the other… what should I do?

a:

This is common among children and the solution is simple: half-sizes. Many children's shoes come in half-sizes for this very issue. Buy the size of the bigger foot and you can always tighten the laces around the smaller foot.
q:

Are socks really all that important?

a:

Good question. Not everybody enjoys wearing socks while running as they absorb sweat and become heavy and smelly. There are socks available however which are made from non-absorbent material (polyester, for example). Whatever you do, don't run in cotton socks! This can lead to blisters and skin irritation.
q:

Should I buy my child an additional insole? Is it necessary?

a:

No, it's not necessary. However, it's also not a bad idea. There are thousands of running shoes made every year and they aren't custom made for your child, unfortunately. This means that it's better to customize the shoes as much as possible. An additional insole will help your child perform better and be more comfortable.

Overall, the best girls running shoes will be comfortable, breathable, durable, and--most importantly--the perfect fit for the little girl in your life.
Subscribe to our newsletters