10 Best Icebug Running Shoes Reviewed
last updated
Dec 30, 2018
Icebug, a company that originated in Sweden, has been designing quality, high-traction running shoes for over 15 years. Constantly developing new
technologies
, Icebug consistently produces top-of-the-line shoes that perform well on any terrain, in any
weather conditions
. We've narrowed it down to a list of our favorites, based on the stuff that really matters when it comes to something you will depend on. The range of shoes is extensive, there is a shoe model for every type of
running
and every runner's preference.
In a Hurry? The test winner after 16 hrs of research
Pytho 4 BUGrip
Why is it better?
Lightweight
Allows the foot to move naturally
Excellent traction
Water-resistant
Reinforced toe box
Nicely padded
In a
Hurry? Editors choice:
Test Winner: Pytho 4 BUGrip

12
Researched Sources
2235
Reviews Considered
16
Hours Researching
14
Products Evaluated
Flexibility
Protection
Comfort
Drop
Breathability
By Default
In Depth Review Top 10
Pytho 4 BUGrip
DTS3 BUGrip
Mist RBX9
Spirit5 OLX
Anima4 RB9X
DTS BUGrip
Aurora
Zeal OLX
ORIBI3 W RB9X
Acceleritas6
Table of contents
Criteria Used for Evaluation
Other Factors to Consider
Frequently Asked Questions
Sources
10 Best Icebug Running Shoes
Lightweight
Allows the foot to move naturally
Excellent traction
Water-resistant
Reinforced toe box
Nicely padded
Some find that the upper is too hard
This shoe is an excellent choice for long-distance running shoes that provide excellent traction and are water repellant. They are great for hitting the trails, road running, and cross-training workout at the gym.
Read more
Features
The tongue and collar are padded for extra cushioning and comfort. The upper is made of water-resistant nylon so the shoe absorbs very minimal water, ensuring that your feet stay dry and comfortable. BUGrip technology on the rubber sole is made for the most slippery and icy conditions. These shoes also have a removable EVA liner and are a great lightweight and comfortable pair of shoes to choose from--you will remain comfortable, even on the most technical terrain.
Durability
PU protective trim on the toe box and heel add extra durability to this already long-lasting shoe. The reinforced toe box is designed to withstand essentially anything that hits it, such as rocks or other debris.
Their Mudguard provides additional protection that ensures nothing gets in and that the shoe holds up.
Cost and Value
Overall, this model of the shoe kept a lot of the great features from its predecessor and just spruced up by making it more durable and comfortable. They are really pricey, but worth the investment if you are a long-distance runner who could benefit from all of their features.


Really durable
Great traction
Waterproof
EVA midsole
Great support and stability
Excellent traction and grip
These are one of Icebug's most durable shoes--and they are perfect for technical terrain and an excellent selection for runners who like to run technical terrain or on their favorite outdoor trails.
Read more
Features
The Gore-Tex waterproof running shoe that will keep you dry, no matter how hard the rain is coming down. They effectively repel water, so you don't have to worry about the weighing you down. Their breathable mesh allows for proper ventilation and the midsole cushion provides optimal support and stability.
Durability
Since these shoes are designed to take a beating, it's easy to say they are incredibly durable. Their TPU welding and their rubber outsoles not only increase their traction but also their overall durability.
Cost and Value
Definitely on the pricey end of the spectrum-but a great selection if you need a durable, waterproof, and technical pair of running shoes.


Lightweight
Flexible
Dries quickly
Excellent traction
Keeps feet cool
Mesh upper
Does not provide enough arch support
Although the company is named "Icebug," they have perfected the art of created running shoes designed for humid, hot conditions as well. This lightweight shoe does a great job on a wide variety of terrains and is designed to move naturally with your foot.
Read more
Features
This shoe has a removable molded EVA foam midsole that does an excellent job of providing stability and comfort. The interior mesh liner is a great addition, as it's extremely breathable, lightweight, and quick drying. This is especially important for hot weather, as this mesh plays a large role in making sure that your feet stay cool and dry.
Durability
Made with top-of-the-line suede and rubber, you can rest assured knowing that you're getting excellent quality with this shoe. While not as heavy-duty as some of their other shoes, especially the ones made for cold conditions, it still does a great job of securely protecting your foot and holding up throughout the miles. Its durable Rubber 9 Extreme compound is what ensures you receive the reliable traction you need.
Cost and Value
The Mist RBX9 is averagely priced compared to Icebug's other shoes. It falls in the mid-to-high price range. Whether running on concrete, wet surfaces, dirt trails, muddy areas, or gravel, you'll notice consistently superior traction with this shoe.


Great padding
Low-profile shoe
Excellent traction
Quick-drying mesh
Water-resistant
Some find them to be too narrow
The Icebug Spirt5 OLX is an excellent choice for those who run on a variety of terrains. This shoe is lightweight, flexible, responsive, and incredibly water-resistant. Even when soaked, very minimal weight is added.
Read more
Features
With a very smooth, flexible upper, your foot won't feel restricted or heavy. The material of the upper is water-resistant, so you don't need to worry about those puddles on the trail. The molded removable EVA midsole, the padded collar, and the interior quick-dry liner all ensure that you stay comfortable as possible throughout your run.
Durability
The stitching on this shoe is done with a Stitch-and-Turn technique to prevent fraying. A rock guard around the bottom edge ensures that the shoe suffers minimal wear and tear from debris.
Cost and Value
The Icebug Spirit5 OLX is moderately priced. Moreover, the 14 carbide studs on the bottom of the shoe provide you with ultimate traction.
They're lightweight
They're breathable
They have a good grip
Quite an affordable price range
Some runners complained about not enough of cushioning
You may think that these shoes are only perfect for winter but they will be also great for summer. One of the best shoes on our list when it comes to breathability. Check out the features and details of these shoes.
Read more
Features
Many runners said that it's very easy to choose the appropriate size. The sole is made from rubber but there are also little buttons to provide better grip and traction. The great traction is especially seen on wet surfaces. Like in many other shoes, Icebug made cell foam to minimize water absorption. Runners were really surprised by the breathability of the shoes. They will be great both for winter and summer because of breathable upper mesh. Although these have less cushioning than other models, you won't feel the rocks under your feet.
Durability
Icebug does a great job when it comes to high-quality products. The shoes are intended for trail and you can easily enjoy them on uneven terrain. These shoes will are very durable and they will stay with you for a long time.
Cost and Value
The cost is very similar to the price of the others shoes on our list. This is an average price for this type of shoes. They're totally worth the price.
Sleek and lightweight
Excellent traction
Great support
Well-padded
Non-restrictive
Water-resistant
It is costly
Not easily available
For a stability shoe, Icebug did a great job of making this shoe lightweight, flexible, and non-restrictive. If you're looking for a shoe that provides durability and stability without being heavy, this is a great choice.
Read more
Features
The midsole of the DTS BUGrip is a mid-density EVA foam with Icebug's ESS stabilizer system built in for extra support. Its upper is made of RipStop water-resistant nylon to keep the shoe dry. The collar is generously padded, adding to the all-around comfort of the shoe, and the toe box is moderately wide.
Durability
With 19 studs integrated into the rubber sole, you can rest assured knowing that you're going to receive quality performance for miles to come. This shoe is very durable and is designed to last.
Cost and Value
While the DTS BUGrip is priced at the higher end of your average running shoe, this shoe is definitely worth the cost. It is a unique thing about this shoe is that it also comes in an OutDry version, made for warmer conditions.


Excellent traction
Keeps your foot warm and dry
Water-resistant
Lightweight
Some find that the toe box is too narrow
Like many of Icebug's shoes, the Aurora BUGrip is designed to keep your foot warm, dry, and comfortable in even the harshest of conditions. Icebug says that this shoe "provides the best possible traction on anything from dry asphalt to pure ice."
Read more
Features
The EVA foam midsole makes this shoe comfortable, supportive, and responsive. The quick-dry mesh is used in the interior as well as on the upper. The upper is also comprised of RipStop Nylon and uses weather shield technology to prevent the shoe from enduring the effects of rain and snow.
Durability
The weather shield lining is top-of-the-line, and the rubber sole is also of great quality and is sure to hold up for miles and miles. After many miles or running, the studs remain securely in place, truly attesting to how well-made this shoe is.
Cost and Value
The Aurora BUGrip is in the mid-to-high price range. However, you get a quality pair since a BUGrip technology is utilized to provide reliable traction regardless of the terrain or weather conditions. 19 steel studs are integrated with the shoe's rubber sole, which gives the shoe the excellent traction that Icebug is known for.


Flexible
Lightweight
Water-resistant
Excellent traction
Dual-density midsole
Don't do as well on gravel or rocks
Runs a bit small
The Zeal OLX is created exclusively for trail running. This shoe does a great job on soft trails and is designed to provide your foot with the proper support it needs during your run. Weighing only 8.5oz, this shoe is similar to a minimalist running shoe while still providing the stability of a traditional running shoe. Icebug hit a sweet spot between the two with this shoe.
Read more
Features
The Zeal OLX's midsole is dual-density, so you can be sure that your foot will receive the right amount of support in all the right areas. Quick-dry mesh on the lightweight upper keeps the foot dry and comfortable.
Durability
Made with polyurethane and a durable rubber sole, there are no issues of quality here. With 16 steel tips attached to the sole for grip, this shoe is built for traction. Its upper is constructed of tough woven nylon which helps to keep your foot in place.
Cost and Value
In comparison to Icebug's other running shoes, the Zeal OLX is relatively expensive. The toe box of this shoe is slightly wider than average but overall the shoe fits fairly snug all throughout.


Made from high-quality materials
Durable outsole
Good surface Grip
Good protection
Excellent mesh upper
Nice style
The price is a bit higher reflecting the cost of creating a high performing shoe
This is a light quality performing shoe with an abundance of designed in shoe technology. Constructed with polyester, the seamless upper mesh is light-weight, protects against the entry of water, and is topped off with a defensive TPU-mudguard. The lace-up system lends towards shoe stability, and these laces are designed to stay tied and not become loose. Notably, the updated shoe tongue is thin and less bulky, for the heel cup we see a built-in padded-collar and a secure heel-grip, this updated shoe exhibits a lower heel-reinforcement.
Read more
Features
A fine level of seriously high performing comfort through the built-in EVA molded Insock, a top feature for protection from the Rock Shield system and this is in combination with EVA which is ultra light this means a superb insole system packed with high-level shoe tech. Secure foot embracing stability and comfort with the built-in TPU-mudguard and a comfortable upper constructed from polyester with a lining known as half-line-bluesign. These shoes give a surface grip which you can trust.
Durability
Assured long-term durability with a rubber RB9X high-quality outsole, the shoe is built to give longevity combined with tough durability, all materials used for the construction of this shoe are selected for being high quality.
Cost and Value
A tad higher than a selection of other brand shoes and this is because these are shoes with a high level of protection, durability, comfort and high performing quality materials.


Suitable for various terrains and weather
Heel cup reduces Achilles tendon pressure
Excellent surface traction
Available in various colors
Narrow fit
Inadequate to withstand tough obstacle races
The newest addition to our list, the Acceleritas6, is ideal for those that favor minimalism. Whether it's a simple running or hiking session to hardcore trail running or engaging in a grueling obstacle course, these shoes definitely get the point across.
Read more
Features
The Polyester bluesign mesh upper is super soft and airy, so light and smooth it feels like being barefoot. The midfoot design pattern further improves the fit. The water pickup is minimal, the drainage is excellent and hence the wet weight is almost as low as when it's dry. The midsole is very flexible and keeps the weight down. The height of the heel cup is slightly reduced in order to reduce pressure at the Achilles tendon. Users say that terrain feel is fantastic due to the low profile of the sole.
Durability
The outsole is designed with a pattern that is optimized to grip on hard as well as soft surfaces, with an aggressive pattern where dirt is steered away to the sides in diagonal channels (like tractor tires). The Acceleritas outsole is made with Icebug's patented RB9X that is ideal even for running on wet surfaces.
Cost and Value
The price of this shoe is in the mid-range, however, the amazing versatility and patented performance features give you a lot of bang for your buck. The shoe promotes the natural movement of the foot - it's like running in a pair of socks, but socks that provide thermal and impact protection, and traction!
Criteria Used for Evaluation

Flexibility
Does the Icebug run shoe provide good flexibility features? Different runners prefer a different kind of flexibility when it comes to shoe fitting. Some runners prefer running shoes that are tight fitting while others prefer having running shoes that are slightly loose. Regardless of the running shoe is tight or loose, the runner should what is best for his flexes as he or she runs and should settle on that.

Protection
A happy foot is a key to any runners success. What is the point of choosing a running shoe that will harm or hurt your feet after the run? Foot protection is an important consideration that all runners should always have in mind. The running shoe should have features that are friendly to your platform of running. Depending on what protection you are looking for, whether on the road, trails ( rocky, muddy or watered environment) the runner should pick a running shoe that is good for his feet protection.

Comfort
The runner's body weight is literally onto the runners' feet when the runner is on the move. This is why the runner needs to consider the feet being in good shoe cushioning. Finding a running shoe that has the right amount of cushioning for you typically consists of two factors: body frame, and preference. Tall and heavy runners might find a lot of shoes cushioning more comfortable than slim and short runners. Some runners though prefer having more cushioning because they feel more comfortable, let's say like as is they running in the clouds, while other runners prefer little cushioning so that they can have the forefeet feel. Depending on your preference, a runner should choose the right shoe cushioning that is best for him or her.

Drop
This is basically the difference in distance from the foot toe's height and the heel height. This feature should be a consideration because it how the foot of the runner strikes the surface of the ground when the runner lands. Some runners are comfortable being in a running shoe medium or low heel-toe drop of the runner's foot's heel and toe while others love shoes that high-drop. Depending on the runner's preference, choose a heel-toe drop that favors your run.

Breathability
Perfect shoes for running are those designed to have uppers that allow the feet of the runner to breath efficiently. Lightweight running shoe fabrics such as synthetic materials and mesh give priority to ventilation allowing the feet to breathe and also assisting in controlling the feet temperature conditions like keeping the sweat away.
Expert Interviews & Opinions
Most Important Criteria
(According to our experts opinion)
Experts Opinion
Editors Opinion
Users Opinion
By Default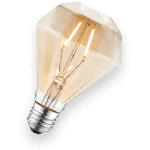 Take The Time To Break Them In
Icebug shoes, like just about any other pair of sturdy running shoes, will feel unusually rigid when first being worn. Before you take them back to the store and exchange them for a different model, give it a few days to a week to soften up and get used to the shape of your feet. If they still feel uncomfortable after this point, then you will probably want to get a different pair.
Waterproof Doesn't Mean Slip-Proof
Some of the shoes on this list offer impressive water resistance. However, unless the manufacturer specifically advertises otherwise, this doesn't mean that they will prevent you from slipping if you run on wet surfaces. You should always exercise caution when running in these weather conditions, especially if you frequently engage in trail running.
Other Factors to Consider

Ride
The upper section of the shoe should have a snug fit that offers a secure fit around the foot. You can try different lacing style in order to have a more secure instep of the shoe. Intense pressure and tightness mean that one needs more space in their shoes.

Value
Most shoes that are $150 or more are made of high-quality materials. Many of these shoes have stability features or quality cushioning. Shoes that run $100 or under are usually made of cheaper material and can wear down faster. That being said, many older models can be found at a deep discount because newer models have been released. That does not make it a "bad" shoe, actually quite the opposite. Sometimes, the newest iteration of a shoe might not have changes for the better, which in that case, is a benefit to you as you can find them cheaper, but still high quality.

Size
Before buying a pair of shoes for your running work out sessions, it is important to try on several pairs of shoes to see how they feel. Comfort is the most important factor, so runners should be able to determine if the shoes will be comfortable or not by walking around the store. To find the proper size, shoppers should try shoes on later in the day when the feet are larger due to the slight swelling that results from walking around. Additionally, they should wear the type of socks that they will be wearing during running. When the shoes are on, they should feel the hug but not too tight. There should also be about a thumb's width between the toes and the front of your preferred running shoe. The foot should not slide around in any part of the shoe. Runners should never choose a pair of running shoes based on their normal shoe size. Running shoes will normally be about half a size larger than the shoes a person normally wears.

Style
All runners love and enjoy being identified by their expression of the footwear and apparel wear they are in. A runners perception of style and option of his or her running shoe is equally important because the runner will appreciate and embrace his running in the running shoe, and therefore having an easy time. Thought style should not be the first deciding factor when purchasing a pair of running shoes, it's hard to deny the importance of wearing an attractive shoe. Luckily, Icebug shoes did a great job providing a variety of colors and styles for runners to choose from.
Frequently Asked Questions
q:
How do I know my shoe size?
a:
To find out your shoe size measure your foot, starting from your heel to the longest toe. Take this number and subtract 5mm. This is the length of your foot and this number will help you determine your shoe size.
q:
How do you know if the shoes you want to buy or have purchased are too big?
a:
You should be able to feel a small, but not a large, gap in front of your toe. If you are able to compress the top of your shoe to the footbed of the shoe in front of your toe, the shoe is too big. Wear the shoes for a day, and take note at day end, if the shoes were comfortable or your feet slid around in them
q:
Why should I consider Shoe Cushioning in choosing my best running shoes?
a:
The runner's body weight is literally on the runner's feet when the runner is on the move. This is why the runner needs to consider the feet being in good shoe cushioning. Finding a running shoe that has the right amount of cushioning for you typically consists of two factors: body frame, and preference. Tall and heavy runners might find a lot of shoes cushioning more comfortable than slim and short runners. Some runners though prefer having more cushioning because they feel more comfortable, let's say like as is they running in the clouds, while other runners prefer little cushioning so that they can have the forefeet feel. Depending on your preference, a runner should choose the right shoe cushioning that is best for him or her.
q:
What is the tongue of the shoe?
a:
A shoe tongue is a strip of leather or other material located under the laces of a shoe. The tongue sits on the top center part of the shoe on top of the bridge of the foot. It's attached to the vamp and runs all the way to the throat of the shoe. Tongues are found on any shoe with laces.
q:
What is a shoe horn used for?
a:
Shoe horns help wearers slide into the shoe easier. A short shoe horn helps wearers sit down and slide on a shoe, whereas a long shoe horn helps runners slide on a shoe from a standing position.
q:
What does the W stand for in shoe size?
a:
Both the letters indicate the Width fitting of the footwear. M is medium width fitting, normal if you like. W stands for wide width fitting. A timberland wide width fitting can make a boot or shoe, depending on the style, anything between a half and one whole size larger.
q:
What are Icebug athletic shoes made out of?
a:
The two types of cushioning generally found in running shoes are EVA and polyurethane. This is the soft body of the shoe. Usually made of a combination of materials, from lightweight, durable synthetic to heavier materials like leather.
q:
What is the difference between stability and neutral shoes?
a:
Neutral Icebug Running shoes: These type of running shoes are best for neutral kind of runners. They are also recommended by starters who have not figured out the best environment of specialization for their running. They have the same features as the normal sporting shoes.
Stability Icebug shoes: They are good for athletes and runners who run on stable or even grounds. These shoes are designed with features like good cushioning to act as the runner's foot shock absorbent and sole, just well flat surface.
q:
When should I look at a running trail shoe with a rock plate?
a:
If you run on trails and no matter how much cushion you have in your shoes and you still have pain, you may want to consider looking at a running trail shoe with a rock plate.
q:
What is Underpronation?
a:
Underpronation is when a runner's foot rolls outward when running. A gait analysis will confirm whether you underpronate, overpronate or have a neutral pronation. Runners who Underpronate may need certain shoes that help correct their pronation.
q:
Do Icebug Running shoe sizes typically run small, average, or large in length?
a:
Typically, Icebug shoes run anywhere between a 1/2 size too small and a whole size too small so make sure you order up when selecting your shoe. It's also a good idea to measure your foot and compare your measurements to the measurements listed.
Subscribe to our newsletters