10 Best Keto Snacks That You Should Try
last updated
Apr 15, 2019
If you are having trouble finding the best keto snacks, then you have certainly come to the right place! We have taken the time to find the best options out there and have provided you with a review of each of our findings.
Whether you follow a strict keto diet, or if you are just looking for a snack that is low in carbs, you will find that the best keto snacks on our list will do just the trick. The snacks on our list can be a lifesaver when you are in a pinch, or if you struggle with making healthy snack choices throughout the day. They are delicious and a perfect addition to everyone's diet—especially if you are in the process of trying to break
bad habits
.
Check out our list of the top 10 best Keto
snacks
below to learn more!
In a Hurry? The test winner after 8 hrs of research

RXBAR
Why is it better?
Energizing
GMO free
No preservatives
Delicious
In a
Hurry? Editors choice:

Test Winner: RXBAR

3
Researched Sources
1K
Reviews Considered
8
Hours Researching
16
Products Evaluated
Product Purity
Brand
Taste
Effectiveness
Compatibility
By Default
In Depth Review Top 10
RXBAR
Mission Meats
Shrewd Food
Atlas Bar
MariGold Bars
HighKey
Bulletproof
Youtopia
Zeno Bar
Chomptown
Table of contents
Criteria Used for Evaluation
Other Factors to Consider
Frequently Asked Questions
Sources
10 Best Keto Snacks



Energizing
GMO free
No preservatives
Delicious
Costly
Inconsistency in its quality
These are whole food bars that contain ingredients such as nuts, egg whites, dates, pure blueberries, and pure cacao all of which serve to add to the product's texture and taste.
Read more
Product Purity
It is made of pure ingredients with no preservatives or fillers added. It is rich in protein and fiber with a good proportion of calories that would help in keeping you energized for a better part of the day.
Brand
This brand comes highly recommended by athletes all over the globe. They use only the best ingredients and you can trust that everything you are eating is listed at the very front of the packaging.
Taste
It is infused with unsweetened chocolate, pure peppermint oil, as well as a tiny proportion of sea salt. These ingredients are what provide this brand with its lasting taste.
Effectiveness
RX bars are recommended by athletes everywhere--and you will have pre-workout options available as well, which is great for those of you who need an energy boost before your workouts or throughout the day.
Compatibility
This product is the best option for individuals who love sugar free foods. It comes with no soy, no dairy and is gluten-free to keep you healthy day after day.



Delicious
No refrigeration required
Gluten free
Reasonably priced
Develop molds if not stored as instructed
You would only get the best out of these delicious and nutritious beef sticks. They are made from pure natural ingredients that do not contain any element of Dextrose Fillers. The Citric acid and beef used as part of its composition is non-GMO.
Read more
Product Purity
This jerky needs to be refrigerated--so make sure you stick it in your fridge! Unlike other jerky brands, this one is not packed with preservatives, so don't buy these in bulk unless you know you are going to go through them fast enough.
Brand
This brand is known for its transparency with ingredients and all-natural selections to choose from.
Taste
These beef sticks would leave you yearning for more and more every time such that if you are the type of consumer who loves beef jerky, you are soon to forget everything about the beef jerky and stick to this particular brand.
Effectiveness
These are super delicious and will definitely help you stay on track when it comes to not going over your carb intake.
Compatibility
If you are a vegan or vegetarian you won't be able to eat these (obviously)--or if you don't like beef jerky in general.



Gluten free
High in protein
Low sugar
High flavor
Slightly overpriced for the taste
Shrewd food snacks have a great taste so that if you may be craving for something sweet and chocolaty then this is the brand to buy. The product would provide you with just the right amount of carbohydrates and proteins as well as the crunch that you may have wished for.
Read more
Product Purity
This product is low in carbohydrates and high in protein as well as its flavor.
Brand
This brand is a great one to consider, even if you have never heard of them. They come highly recommended and solely use all-natural products that you can definitely trust.
Taste
This is something that can be consumed by every person who wishes to eat healthily and not sacrifice taste in the process of striving to uphold a healthier lifestyle.
Effectiveness
At its affordable price, this product has an exceptional flavor and it is low in calories. This product would allow you a good treat without interfering with your dieting.
Compatibility
With this product, you would not have to worry about taking up ingredients that may be harmful to your health in one way or another because every ingredient used to manufacture this product is obtained from a natural source. This would be a guilt-free snack with no artificial flavors or preservatives.



Gluten free
High protein
Exceptional taste
No added sugar
If you wish for something that has been made with the highest quality ingredients Atlas Bar is what you need to shop for. Some of the nutritious ingredients that make part of this item include Himalayan Pink Salt, Organic Peanut Butter, Organic Coconut Oil, as well as the Grass Fed Whey Protein all of which amount to its exceptional quality.
Read more
Product Purity
This product contains nothing artificial. It has no gluten, no soy, no GMOs, and no added sugar.
Brand
These bars have quickly built a reputation for themselves thanks to their great taste and clean ingredients.
Taste
Whatever price it is sold at, this product offers the highest level of nutrition and it tastes great.
Effectiveness
Its nutrition would keep you going for a prolonged duration making it the perfect alternative to the processed protein bars that flood the market today.
Compatibility
This product has a good proportion of protein with low sugar thus making it a healthy snack for anyone wishing to stay fit or healthy.



Energizing
GMO-free
No sugar
High fiber
6 flavors
The best thing about this particular brand is that it comes with a variety of six different flavors. Nevertheless, for every pack, you would be able to acquire 12 bars all of which you would be able to enjoy once you make a purchase.
Read more
Product Purity
This brand has no artificial ingredients or flavors. It is soy free, grain free, casein free, hormone free and lactose-free.
Brand
Compared to other expensive alternatives out there, this brand comes reasonably priced.
Taste
While some find these bars a little bland, if you don't love sweet then you will definitely love these.
Effectiveness
This brand has no artificial ingredients or flavors. It is soy free, grain free, casein free, hormone free and lactose-free.
Compatibility
It has no added sugar and comes with a good proportion of carbohydrates that would ensure that you stay revived for a better part of the day when you feel exhausted and like you would not be able to carry on with whatever it is you may have been doing.



Grain free
Gluten free
High protein
Crunchy
If you want something that would enable you to have a good time while not worrying about the dire effects of what you eat at the end of the day then this is what you need. It is made of natural ingredients and has a crunchy feel with every bite that would leave you longing for more every time. This is something that you can consume even while on the go.
Read more
Product Purity
This product has no added gluten or preservatives and no fillers thus making them the perfect substitution for the salty chips and crackers that currently flood the market.
Brand
If you are the type of consumer who yearns for a good quality snack for the right price then this is the brand to buy. It contains no artificial ingredients; it is high in protein and low on carbohydrates.
Taste
This brand comes with an exceptional taste, and it is diet friendly given its high protein elements.
Effectiveness
It is low in calorie, no sugar and best for anyone who wishes to watch his or her weight.
Compatibility
This product would surely satisfy your cravings for a snack any time of the day with no risk of subjecting you to health risks.



High protein
Gluten free
Quality fat
Fairly priced
They melt when not shipped on ice
These snacks are perfect for people of both gender and a good choice for anyone who may need a quick snack to take while on the go. There are 12 bars for every package you buy.
Read more
Product Purity
It has no artificial ingredients or gluten thus making it the most comfortable snack you can consume in a day.
Brand
This type of snack is amongst the healthiest brands you can ever buy.
Taste
These bars are tasty and come in lots of flavors to choose from
Effectiveness
For every bar consumed you would be ingesting 12 grams of protein which would only mean more energy for carrying on with the remaining activities of the day.
Compatibility
Whatever price you would buy this particular brand, it comes with good quality and quantity. Oil contained in this product is sufficient to keep you full and focused, at the same time. The fact that it has no artificial flavors makes it conducive for consumption.



Low calorie
High protein
Perfectly portioned
Variety of flavors
Low sugar
Gluten free
This product has reduced calories per package. Therefore, anyone in need of a light snack would find great satisfaction with every bite of this particular product.
Read more
Product Purity
This product is low in sugar, low in calorie and high in protein and yet still tasty as ever.
Brand
This brand has no artificial flavors making them perfect for your daily dieting.
Taste
It is a delicious combination of different flavors including roasted almond, organic dark chocolate coffee beans as well as mocha espresso cookie puffs all of which would provide you with a unique taste with every bite.
Effectiveness
It is packaged with the right proportions to help in ensuring that you do not over snack.
Compatibility
This is the perfect snack for almost anyone and is super easy to take with you on the go or have around if you get stuck somewhere with no food or snacks to munch on.



Energizing
Low calories
Gluten free
Rich in fiber
Delicious
If you are the type of consumer who loves snacks that are low in carbohydrate content hence would have very little effect on your insulin or glucose levels then this is the type of snack you should shop for.
Read more
Product Purity
The best thing about this product is that it has no artificial flavors or preservatives something that allows you to consume the product without feeling any guilt whatsoever. It is also dairy free, and soy free.
Brand
At its considerate price, this type of snack assures you of sufficient fiber, proteins and omega-3s with every piece you consume. It comes with no glycemic effect or calories thus allowing you to quench your desire for a snack with an ideal package.
Taste
Overall, these taste pretty great and will appeal to most taste buds, especially those of you already accustomed to eating healthy.
Effectiveness
This is the perfect energy booster you would need when going about your daily life activities. It is low in sugar and carbohydrates yet it would still sustain your energy levels time and again.
Compatibility
This would be the perfect snack for the diabetics who may require an energy boost at different points in their lives.



Soft and chewy
Tasty
GMO-free
Balanced ingredients made of natural components
This product has been made with just the right amount of nutrients that would help keep you active for a better part of the day. It is made of pieces of roasted peanuts as well as creamy peanut butter that make its contents soft with a brownie-like texture.
Read more
Product Purity
The contents of this particular snack are very delicious and non-GMO. Therefore, you do not have to worry about eating something that would adversely affect your health in one way or another.
Brand
While this brand may be lesser known, they are definitely worth a shot--especially if you want something that is both healthy and tastes great.
Taste
This product has been packed with a good proportion of protein content and it tastes amazing such that even if you may not have the desire for such types of products you would love how it tastes with the very first bite.
Effectiveness
It is created with just the right ingredients in their right proportions.
Compatibility
The amazing taste of these butter cookies makes them something worth spending your money on.
Criteria Used for Evaluation


Product Purity
In recent years, we have become more aware of the type of ingredients we put in our bodies, which is why we think product purity is such an important thing to look out. While some options are completely all-natural and free of harmful ingredients, there are others that are not. It is important to stay away from too many preservatives or artificial ingredients when we want to focus on having a healthy diet.
When following a keto diet, you may notice that there are lots of keto options that aren't that good for you. Sure, they may be low in carb content—but they may also be full of artificial sugar or flavors, packed with unnecessary dyes, and full of unhealthy fats.
So, when we looked at product purity, we made sure to pick the snacks that taste the best while also having the best ingredients. We looked for companies that were transparent in their ingredients and we also made sure the products that we mentioned where free of certain allergens were stamped with for the peace of mind of our readers.


Brand
Once you find a brand you like you may want to make sure to always get that specific brand. After all, some brands strive to stay low in calories or ensure that they offer the best ingredients. Certain brands offer exclusively all-natural products that you can trust—and if you are vegan, gluten-free, or have any type of dietary restrictions then you know just how important brand loyalty can be. If you have had good luck why not stick to it, right?
While this isn't a bad mentality to have, we also want to make sure that you are open to other options. The products on our list are all from reputable brands that you can trust. We have researched them thoroughly and read in-depth reviews from people who actually incorporate them into their diet regularly. So, while you may already have your loyalties, we want you to give the products on our list a shot too because we put a lot of thought and consideration when choosing the brands we decided to feature here.


Taste
What is the point of eating something if you hate the way it tastes, right? While eating healthy and sticking to your keto lifestyle is important, so is the need to enjoy the food you eat. You should be able to eat healthy without having to sacrifice your taste buds, ever. The best keto snacks should not only be low in carbs and follow your nutritional plan, but it should also taste great and you should be able to enjoy every single bite.
The best snacks should not only have the nutrition you need, but they should also taste great. You should look forward to eating them and shouldn't have to worry about eating something you don't enjoy. Whatever your taste preferences, dietary restrictions, or allergies you may have, just remember that there is something out there for you—so don't worry about having to settle on something you don't enjoy! That being said--don't go over eating those favorite snack, portion control is key to having a healthy relationship with food.


Effectiveness
Effectiveness is a hard thing to measure when it comes to food, so we looked at it a little differently then you might expect. Rather than looking at just the snack, we were reviewing, we took it in as a whole. To do this we considered how effective the selection we were reviewing would be at helping you stick to your keto diet and your long-term goals. This meant ensuring the snacks we were providing were low in sugar and carbs while still helping you maintain the energy and mental capacity that you need to get through the day.
Sugar Level
The best keto snacks are relly low in sugar, and free of artificial sweeteners. Reduced sugar intake is something everyone should follow, unless you suffer from Hypoglycemia, and it is something we all need to watch. Since sugar can turn into carbs during the digestive process, it is really important to make sure your foods and snacks are low in sugar.
Carbohydrates
The keto diet restricts your carbohydrate intake, so it is no surprise that the snacks on our list are low in carbs. All of the options on our list are low in carbs and should help you stick to your desired carbohydrate intake.
Energy levels
When first starting the keto diet, many of you may experience sluggishness, fatigue, and decreased mental capacity. This is due to the sever cut in carbohydrates and it takes time for your body to get used to it—and, needless to say, the keto diet is not for everyone. The snacks on our list should help you maintain your energy levels and prevent you from getting any brain fog.


Compatibility
Compatibility may sound like a silly thing to consider when you think of keto snacks, but it is actually relevant because if you don't like it, or if it doesn't fit your needs, then what is the point of buying it? When we look at compatibility, we take a look at the nutritional value and whether or not it is in sync with the keto diet. That means we take a look at the macro content, specifically making sure that it is low in both carbs and calories.
We also know that the majority of our readers are runners, athletes, or people looking to maintain a healthy lifestyle through diet and/or healthy choices. The snacks on our list should taste great and should not make you uncomfortable or cause any stomach aches, cramps, or cause any bloating or gas. To prevent those symptoms, however, you will also need to make sure you pick snacks that are free of ingredients that may cause that—so if you are sensitive to things like gluten or dairy then look for those that are free of those.
At the end of the day, if any of the snacks on our list make you uncomfortable or just don't taste great to you then it is not a compatible option for you. Make sure you take your preferences into consideration and don't force yourself to eat foods you don't like—do some trial and error and find something you know you like.
Expert Interviews & Opinions
Most Important Criteria
(According to our experts opinion)
Experts Opinion
Editors Opinion
Users Opinion
By Default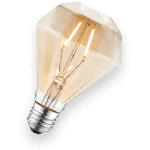 When trying them for the first time.
Not all Keto snacks taste the greatest, don't let them turn you away. Getting on the keto diet is a bit of a challenge in itself, so give them an honest try.
Taste and Texture
If you know you are picky about taste and textures then, by all means, prioritize that! It's impossible to stick to a diet or a specific way of eating if you don't enjoy the foods you are eating--and taste and texture play a huge role in that.
Other Factors to Consider


Bottom Line
The process of shopping for Keto snacks at the grocery may be quite irritating for most consumers more so if it happens that the person is not aware of what to look for that would inform his or her choice. In as much as there may be a variety of healthy choices to choose from more often than not, the alluring nature of the less healthy snacks places a majority of consumers in the most difficult position during their shopping.
In fact, a good proportion of consumers would wonder why they have to select a particular brand just because it is healthy yet there is a more delicious alternative lying out there. With everything considered what is important every time you go shopping for these types of products is making sure that you buy something healthy and would meet your needs even with how tempting particular brands may seem to be.
How your body reacts to particular ingredients should help inform you better in cases whereby you may not be sure of what you should buy. If you think that you might be tempted to go for the unhealthy snacks then you could ask for a friend or relative to make the purchase on your behalf after you would have made a choice from the variety of healthy options that have been outlined in this article. Always remember that the choice that you make for this particular product would ultimately determine whether you would lead a healthy and productive lifestyle or not. Therefore, you need to take your time to make the right selection for these types of consumables.
People who reside in the bigger cities would find it much easier to shop for the keto snacks, unlike the people who reside in the small towns whereby finding these snacks may be nearly impossible unless you shop for the product online. Nevertheless, given the variety of options that are available out there, it might be difficult to decide on what would be best suited for you.


Texture
If you are anything like me, then you may be a little picky about the types of texture you are willing to eat--and that is totally okay, you are not the only one! If you have texture issues you know just how bad the aversion can be some times. It doesn't matter how good something looks or is advertised to be, once you put it in your mouth you just absolutely can't stand it. If you know you have some texture issues makes sure to take that into account. Just because we have a product at our number one spot, or because tons of people recommend it, doesn't mean that you will like it--or that you even have to like it.
We all have our own tastes and preferences and, while it is important to eat healthy and watch what we eat, that doesn't mean we can't enjoy what we eat. If you are following the Keto diet, then don't worry because you have lots of options to choose from--so don't settle for food you can't stomach. And if you aren't sure whether or not you will like the texture of the snack you want to try out then just by one, or a small pack, and try it out. If you buy it a grocery store they may honor your purchase and let you exchange or return it--it never hurts to try. But at the very least you will be able to narrow down and find snacks that you like and figure out which ones to stay away from.
Frequently Asked Questions
q:

What is Allulose?

a:

When looking at the ingredients on the products on our list you may notice a common ingredient: Allulose. If you have never heard of it, don't worry because it is just a naturally occurring sugar that is lower in calories and carbs. It is found naturally in brown sugar, maple, and caramel.
q:

Can I stock up on Keto snacks?

a:

A lot of the keto snacks on our list have long shelf lives--some up to 6 months. However, a lot of them may be shorter or longer so just keep track of the "use by" date before purchasing in bulk.
q:

Are "no BS" Keto snacks really worth all the hype?

a:

Nowadays you will hear a lot of talk about snacks and foods with "no BS" ingredients. This means that they are mostly all-natural snacks--a lot of them are even allergin free--and they have all of their ingredients listed. If you are tired of preservative ridden food full of artificial ingredients and flavors then you will think the hype is well deserved.
q:

Are Keto snacks good for everyone?

a:

If any type of food, snack, or diet worked for everyone, then there wouldn't be so many options out there! Keto snacks are great, but everyone's body is different and, of course, some of us have allergies or conditions that don't allow us to eat certain foods. Keto isn't for everyone, but if it works for you and your body type then you will find that keto snacks are a great addition to your daily diet and routine. The best keto snacks are typically rich in healthy ingredients and quality fats. If you do better with a low carb diet you will love the keto snacks to offer in our review at the top of the page!
Subscribe to our newsletters