10 Best Matcha Powders
last updated
Aug 21, 2019
On the hunt for the best matcha powders? If so, then you have come to the right place! Here we will go over the best options currently available on the market, as well as their Pros and Cons and what to look for before making your purchase.
Matcha is derived from high-quality green tea leaves and harvested, processes, and packaged as finely ground powder. It is sifted and rid of any residual ingredients—so all you get is a finely grounded and delicious matcha powder that's packed with nutrition.
While Matcha is a staple for the Japanese ceremony, it is also popular among health gurus all over the world. The best matcha powders taste great and help
boost your energy
, burn more calories and are made of the best ingredients.
Take a look at our pics for the best matcha powders below!
In a Hurry? The test winner after 10 hrs of research

Encha
Why is it better?
Three different grades to choose from
USDA certified organic
Comes with a money-back guarantee
Cost-effective
Resealable bag
In a
Hurry? Editors choice:

Test Winner: Encha

4
Researched Sources
2k
Reviews Considered
10
Hours Researching
17
Products Evaluated
Product Purity
Brand
Capacity
Potency
Value
By Default
10 Best Matcha Powders



Three different grades to choose from
USDA certified organic
Comes with a money-back guarantee
Cost-effective
Resealable bag
Packaging issues with some retailers
If you want a Matcha Powder that tastes great and is available in more than one grade, then you will love the Encha matcha powder. This brand is at the top of the list right now, and it comes highly recommended and reviewed by real people all over the world.
Read more
Product Purity
When it comes it ingredients, Encha makes sure to use the absolute best. This matcha powder is harvested in the spring and the fall in Kyoto—in the Uji mountains none the less. It is USDA organic and is harvested in an area where there is no (reported) radiation.
Brand
This brand is highly-respected and focuses on ceremonial grade matcha powder—so it is definitely high quality and pure. This brand also stands behind its product and ensures its customers that their matcha powder is one of the best of the best.
Capacity
As far as capacity goes, this matcha powder is rich, bold, and full-bodied. It offers a grassy flavor and is available in culinary grade, ceremonial grade, and latte grade selections.
Potency
This pure matcha powder is harvested directly from the tea leaves and is incredibly potent. To make this delicious tea, just combine it with hot water in a matcha bowl, whisk it really well, and enjoy its delicious and potent flavor.
Value
The Encha matcha powder is available at an average price for the product. The brand also offers a 100% money-back guarantee—so you know the brand really stands behind the quality of their product. The pouch also reseals, so you can be sure the matcha powder will remain fresh and will last you a while.



Rich in antioxidants for promoting good health
Is a natural detoxifier relieving stress while improving focus
Certified organic with a vegan taste
Comes in strong unmatched milky texture
Helpful tips in two eBooks for recipes
Not evaluated as a dietary supplement
May not contribute to treatment, cure or prevention of diseases and health conditions
USDA certified this brand comes with a strong vegan milky taste and an unmatched texture. It has over 137 times more antioxidants than brewed green tea. It is the best deal for all-day energy, as it slowly but steadily releases energy enriched with vitamins and natural nutrients. It enhances your metabolism, fortifies the immune system, and keeps you rejuvenated all day.
Read more
Product Purity
The strong milky texture makes it appealing, with an organic vegan taste that can be mixed and used for your latte, smoothies, and baking. You can add sweeteners for an even greater taste, including honey, sugar, stevia in almond milk, coconut milk and skim milk.
Brand
While it is not one of the more well known brands, this green tea powder supplement is a great choice for anyone wanting to boost their overall health and wellbeing.
Capacity
Rich in catechin polyphenols well known for lowering the risk of abnormal cell growth, it is good for your health needs and keeps your skin shiny with a youthful appearance. It also contains high chlorophyll critical for the removal of toxins from the body.
Potency
Delivering a powerful dose of antioxidants and essential nutrients this Matcha power gives your body a potent jolt of illness-fighting power that will keep you healthier.
Value
Fortified with a fresh and welcoming smell and rich in organic healthy nutrients, this is the best alternative for your addictive coffee, all at an affordable price.



USDA organic certified
Vegan
Gluten, sugar, and cholesterol-free
Versatile
Comes with a recipe e-book
The Zen Spirit comes at a close second place and is one of the most recommended and reviewed matcha powders out there this season. This matcha powder is delicious, made of organic ingredients, and tastes great—what's not to love?!
Read more
Product Purity
This matcha powder is certified USDA organic and is completely Vegan. It is Jona certified and made in Japan. The package come with 3.5 ounces of quality matcha powder that you will be able to enjoy every single time.
Brand
When it comes to the brand, Zen Spirit is highly respected by all of its users. They really focus on safety and quality—and they deliver that and so much more with this matcha powder, that's for sure.
Capacity
This matcha package comes with 3.5 ounces—or 100 grams of matcha powder. It is incredibly versatile and can be used for anything from lattes, teas, and smoothies, to cakes, cookies, and can even be used as a meat tenderizer. This matcha powder actually comes with an accompanying e-book filled with delicious recipes you can try out.
Potency
Filled with rich antioxidants and amino acids, this matcha powder is packed with plenty of nutrients. It is completely free of gluten and sugar and will get you on a healthy track in no time. If you want to burn more calories, lose weight, and lower your cholesterol then this is the way to go.
Value
Yes, this matcha powder is a little pricey, but we promise it is worth every penny. It comes with a 100% money-back guarantee—so it's worth a shot!



Comes with a money-back guarantee
Great price
Boosts energy
USDA organic
Rich in antioxidants
The packaging isn't resealable
Here we have another highly-rated and reviewed matcha powder. The Kiss Me organics matcha powders is not only delicious, but it comes at a great price and offers quite a bit of benefits that you will love.
Read more
Product Purity
Made with USDA certified organic ingredients, you can count on the safety and quality of this matcha powder. It is derived from the green tea leaf and is packed with nutrition.
Brand
If you want a brand you can trust, Kiss me organics comes highly recommended and reviewed by countless users all over the world so you can definitely trust this brand to deliver.
Capacity
This is one of the most nutritious matcha powders currently available. It is jammed with antioxidants and will help boost your energy, burn more calories and maintain your focus throughout the day so you don't crash and burn.
Potency
If you are looking for something that is packed with antioxidants and nutrients your body needs, you will love this matcha powder. It uses organic ingredients and gives your body what it needs to keep going.
Value
Not only is this matcha powder cost-effective, but your purchase will actually come with a lifetime guarantee—a 110% money-back guarantee! As you can see, this brand really stands behind their product.



Shade-grown to boost nutrient content
Selectively handpicked for quality taste
Stone ground into ultra-fine powder to keep delicate nutrients intact
Lab-tested for purity, potency, and quality
Carefully packed into airtight re-sealable packages for your convenience
The smaller size packaging may cast doubt on the quantity inside
You need a refrigerator to keep fresh after opening
This is a classic culinary grade rich in antioxidants and a great energy booster that can be used in a variety of ways. It is 100% USDA-certified and authentically Japanese in origin, sourced directly from organic farms of Uji. It is a healthy superfood with boundless energy supply, and a boost to your mental functioning and body metabolism. Also, part of the packaging is a helpful recipe guide for your convenience, as it can act as an aid in preparing different flavored recipes.
Read more
Product Purity
The tea leaves are selectively handpicked from the second harvest and have a bolder flavor, making it an ideal ingredient for various recipes in making smoothies, lattes, baking muffins, and other dishes with delicious taste and flavor.
Brand
This is a brand that is trusted among health enthusiasts and is one that can be added to your go-to list for supplements and health aids that you can count on!
Capacity
For your 100% organic health needs, you are assured of antioxidants for your body's metabolism, mental concentration and clarity, and it is also a source of boundless energy four improved productivity.
Potency
The ingredients used in the Jade Lead Matcha Power supplement are designed to boost your body's immune system and will help keep your systems balanced in optimum health.
Value
Produced and packaged by the masters of the art, you are sure to get premium organic classic grade value at a discounted competitive price. You can be sure that you will get great health benefits once you incorporate this powder into your diet. The price is affordable as well.



Guarantees stronger immune system
Promotes mental alertness and a calm composure
A rich source of antioxidants with lots of health benefits
Compared with green tea, it contains much more EGCg – the natural oxidant that combats free radicals that cause skin aging and inflammation
Comes with special discounts and promotion offers
Not ideal for nursing and pregnant mothers
Dietary supplements are not evaluated by FDA
This is the mark of Japanese highest grade quality ceremonial grade with over 250 years of expertise and is used in the Japanese Tea Ceremony. The tea is organically grown in a controlled environment for quality first harvest leaves that contain 3 times antioxidants and amino acids. The leaves are handpicked and their veins removed and powdered using granite stone mills. The product is 100% Japanese, gluten-free, Kosher and USDA organic certified.
Read more
Product Purity
It brims with antioxidants to detoxify the body to calm the mind, boost the immune system, and burn body fat. Makes your skin healthy, promotes sharper focus, and is an unbeatable stress relief.
Brand
This is a brand you can count on for your health and wellness needs as they are committed to producing quality supplements made with the finest of ingredients.
Capacity
It is produced from bushes grown under a controlled environment for chlorophyll preservation and has been selectively handpicked from the first flush of spring for quality grade tea.
Potency
This Matcha Powder supplement from Leopard LLC is strong and long-lasting, giving your body the healthy boost of antioxidants that it needs to stay healthy and strong!
Value
A ceremonial grade quality Japanese tea that meets the traditional mark of quality, produce of the superior first harvest leaves, this brand gives you the original flavor at an affordable cost.



Rich in antioxidants
100% organic ingredients
No, preservatives, no fillers, and no sugar added
Considered among matcha powders with excellent quality
The flavor may not appeal to everyone's taste
Can be bitter
Sourced and in Japan from Uji in Kyoto, this matcha is processed from the purely from first harvest tea leaves grown under shade and stone ground for quality. Certified to be 100% organic, you can drink as a tea, and use in baking or creating other food items. The semi-processing of leaves technique ensures that you have your fresh matcha all year round.
Read more
Product Purty
The tea leaves are shade grown, helping to increase chlorophyll and L-thiamine content, and are carefully selected from the first harvest after 3 weeks. With stems and veins removed, the tencha is slowly stone ground for quality powder and flavor.
Brand
Oishi brand of Matcha Powder combines great ingredients and essential antioxidants and is a brand that can be trusted for all of your health and wellness needs.
Capacity
The leaves are semi-processed and stored in controlled temperature units and ground into matcha according to need. It is shipped every 2-3 weeks by express freight. This helps to maintain a constant supply of fresh products.
Potency
Looking for a great supplements that can help you stay heathy and strong and fight off illness? If so then the Oishi Green Tea Powder is just what you are looking for!
Value
This product is sourced directly from Uji and would appeal to anyone who loves matcha powders. It is also of the highest quality and is relatively more affordable than competitors'. If you are looking for 100% organic ingredients, then this is your ideal product.



Premium tea with great experience
The tea set is a great gesture and a souvenir like no other
A display of the deep-seated value for culture
Made of high-quality safe cross-cultural materials
Shifts focus on the tea set
Handling the set may be a delicate affair
This a unique brand with the drive to promote the Japanese tea culture, not only through the beverage but also through a high-quality gift set. It is a premium quality ceremonial grade with the natural antioxidants and energetic qualities and works for those with a passion for quality. Drinking from the Japanese bowl makes the exercise a memorable beautiful process.
Read more
Product Purity
You are in for a pleasant surprise with a gift set of the tea powder, a chosen whisk and whisk holder, a scoop, and sifter, all made of quality natural bamboo, tea bowl, and tray.
Brand
This is a brand that you can trust when you are looking for a good supplement to add to your day to day health and wellness routine and works well with other supplements too.
Capacity
The gift set has an outstanding tea bowl that is stylish and made of high-quality material designed to make your tea-drinking a great experience.
Potency
The blend used in this supplement is designed to give you the nutrients you need at a potency level that will help boost your immune system and that will keep you healthy.
Value
With high-quality bowl and sifter coming from Japan, and the scoop, whisk, and holder from Chinese natural bamboo, the tea set is a worthy and valuable investment at a good price.



Stimulates, and improves/boosts your metabolism
Reduces physiological and psychological stress
Improves concentration, focus, and well-being
Provide age-fighting antioxidants
100% handpicked from mature quality leaves
The appearance may not be visually appealing
After opening you need to keep refrigerated for freshness
Ujido takes pride in producing your real matcha, free of metals and radiation. Sourced from highest quality mature tea leaves cultivated in a covered and shaded garden, the leaves are carefully selected, handpicked, and stone grounded, maintaining the deep green color and great flavor for your cooking and drinking. The overall nutritional benefits are unmatched, with a boost to the body's immunity, improved concentration, and a great source of EGCG polyphenols.
Read more
Product Purity
The tea leaves are 100% carefully handpicked and stone ground, a guarantee that your matcha is of highest quality free from foreign materials and additives. The tea plants are grown under shade, ensuring that the tea is rich in chlorophyll natural amino acids that strengthen your immune system.
Brand
While we are getting closer to the end of our list this is still a great brand to consider. This is a brand that takes health and wellness seriously and is one you can trust.
Capacity
Ujido is a natural energy booster rich in nutrients for your body metabolism and helps restore your body's well-being and balance. The unique nutrients protect your skin from inflammation and are a great aid to body fat loss.
Potency
Ujido is a great product that you should seriously consider in your search for the best Matcha Powder that you can add to your daily wellness routine.
Value
Ujido Matcha Green Tea naturally boosts your energy and endurance levels and is a great body relaxer and a brain stimulant with no additives. Handpicked for the highest quality, you are assured of superior taste and flavor, all at a good price.



Smells and tastes great
Small pouch packaging for consumer convenience
Meets organic quality assurance standards and regulations
Good spread and to mix with other foods for flavor
Needs to be stirred continuously to mix evenly
May not be appealing to those who do not love the darker dull green color
This is a ceremonial grade made from green tea grown in the environmentally conducive and warm, volcanic climate, with plenty of rainfall Island of Jeju, South Korea. Ground into fine powder, the tea is fine-tasting and high in antioxidant levels for your health benefits. It meets the organic certification standards and regulations and is packaged with a ziplock stand-on pouch. The product quality is maintained by a modernized system to guarantee safety and quality.
Read more
Product Purity
The system used in packaging ensures quality and safety with a ziplock stand-on pouch that has passed non-toxic standards, and is easy to use, store and clean.
Brand
Even though this is the final product featured on our list, this is still a good brand and is one of the better ones available on the market today for green tea supplements.
Capacity
Besides the fine taste, it is laden with natural properties of tea and high antioxidants and great health benefits, burns excess calories, and an anti-aging agent.
Potency
This is a good product to consider in your search for the best Matcha Powder and is one you can easily add to your daily wellness routine.
Value
Good to spread or mix with all types of foods, it smells great and tastes as great. The packaging is done with the customer in mind and all at a fair price, whether online retail or wholesale.
Criteria Used for Evaluation
Expert Interviews & Opinions
Most Important Criteria
(According to our experts opinion)
Experts Opinion
Editors Opinion
Users Opinion
By Default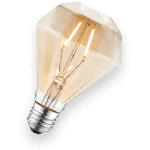 Experiment with your matcha powder
Let's face it matcha comes with a lot of health benefits due to green tea being rich in antioxidants as well as having other natural energies. You can mix matcha with anything.
A lot of people don't drink it because they don't love the taste, try to put a little sweetener in it or a bit of milk can be a big game-changer.
Consider formulations
When you are looking for a good green tea supplement to add to your health and wellness routine, you need to think about the different types of formulations that are available.
You can get green tea in powder form which the most common formulation but you can also get them in capsule form and even in tincture drops in some areas.
So, think about what is available to you and what will be the easiest formulation for you to add to your daily supplement routine.
Other Factors to Consider


Bottom Line
Matcha is a traditional heritage of the Japanese with an aura of lots of health benefits that have been scientifically proven. The Samurai warriors are known to have drunk the matcha for their energy-boosting qualities and endurance while the Zen Buddhist monks took the same during their meditation for mental clarity and concentration.
The products come in different flavors depending on their place of origin, brands, and the packaging adopted. The following are some of the factors to consider in selecting the best of the matcha for your use. Coupled with personal tastes and preferences, you can use a matcha powder as part of your ingredient to come up with innovative uses.
Major differences critical in determining the quality of matcha powders arise from technology used at the production stage, the method and stage of harvesting, as well as time and the processing technique. The older the product stays after grinding the more its potency and flavor diminishes. At the end of the day, you should get a matcha powder that is delicious and that you love.
You should be able to afford it and feel like it is money well-spent. The ingredients should be of the highest caliber and should be ones you can trust.


Features
With a wide range of beverages and teas in the market today, the matcha comes as a worthy relief, especially to coffee addicts, because of the proven health benefits. That is why you see the excitement witnessed today when it comes to using these products. They come in great flavors, brands, and packaging, further complicating matters when you have to make a choice.
As a result, there are factors to consider in making a selection of one over the others. Personal tastes and preferences are also a major influence on your decision. There are major distinctions that are critical for quality and you should look out for them when deciding. You can make your choice based on the technology applied, stage and method of harvesting, and time, as well as the processing procedure.
The mode of storage and duration after packaging also affect the quality. Your matcha powder should offer lots of features that you love. Many of the selections on our list also come in resealable bags to ensure the overall quality and freshness of the product. If you get an option that does not have a resealable bag, make sure to seal it properly.
Frequently Asked Questions
q:

What is a Matcha?

a:

This is a premium shade grown uniquely Japanese green tea stone ground into a fine powder that can be used in various ways as a latte, smoothie, in baking and as an ingredient in different dishes for additional taste and flavor.
q:

What is the difference between the grades?

a:

There is a wide selection to choose from with distinctly two grades, the lower cooking powders, and the ceremonial grade powders. This grading arises mainly from the time of harvesting and the mode of processing. The first harvest, usually after 2-3 weeks produce a smoother flavor suitable for the traditional use in preparing tea.

They are of high-quality in this regard. On the other hand, subsequent harvests once processed have a bolder flavor and constitute the ideal ingredient for mixing and use into different recipes and flavors hence their unique value.
q:

What is their shelf Life?

a:

Once ground and packaged, they can last between 12months to 18months depending on the storage, ideally in a cool dry place. The packaging is guaranteed to be airtight however once opened, it is recommended that you re-seal and refrigerate the remaining content even as you continue using the powder.

The shelf life is also dependent on the grade although overall all grades are best when fresh for their nutritional value and health benefits. As a result, they are shipped by airfreight in order to reach the market in a fresh state. Ideally, they should be consumed within 12 months of grinding, assuming proper storage in a cool dark environment away from light, humidity, and heat.

Poor storage will result in reduced quality and flavor. These qualities are also affected over time.
q:

How much do they cost?

a:

The costs vary depending on the particular grades and the brands in the market. Those from the first harvest give quality flavor and aroma and are best for the preparation of tea while later harvests are processed for their bolder flavor and milky texture that is also their mark of quality. Different brands continue to improve the quality of their produce shaped by customer needs and satisfaction.

With their wide range of health benefits including quality processing and shipping, the price of a few dollars is equally a healthy bargain.
q:

Is it true that they have superior health benefits?

a:

The production, processing, and packaging ensure that they are 100% organic and natural with all the green tea nutrients intact. With normal tea you can only extract a fraction of the benefits of the green tea, throwing away valuable unused oxidants. Using matcha, on the other hand, ensures you are ingesting the entire leaf, therefore, receiving 100% of its nutrients.

Their nutritional value is immense. Packed with antioxidants, you are guaranteed a boost in your immune system and body metabolism. Rich in fiber, chlorophyll, and vitamins, they help calm your mind, relax your body, increase concentration, boost energy levels, improve your skin texture and contribute in preventing diseases and other health conditions.

The plants are shade-grown in controlled organic farms and this substantially ensures that they are rich in chlorophyll boosting the detoxification benefits.
q:

What formulations can I find for Matcha Green Tea?

a:

There are three basic formulations for green tea that you can find. The most common is powder form that can be mixed in drinks or added to other foods. The second most common is capsule form that can be taken like any other vitamin or pill. The third formulation for Matcha supplements is a texture or liquid formulation though this formulation is not as common and is a bit harder to find than powder and pill form.

When looking at the best matcha powders, stick to your preferences to ensure you get something that will work for you.
Subscribe to our newsletters