10 Best Matcha Powders
last updated
Apr 15, 2019
The matcha
is the outcome of high-quality green tea leaves harvested, processed, and packaged in finely ground powder with natural properties intact. It is essentially processed from leafy luxuriant and chlorophyll-laden leaves stone ground and excellently sifted. It is also a staple ingredient upon which the Japanese ceremonial tea ritual was built. It has gained world popularity with its distinct flavors, apparent numerous health benefits, and visual appeal. The powders are natural energy boosters, calories burner, and detox deluxe. The production of the components puts the growing technology into consideration and integrates harvesting, processing, and packaging. It is for this reason that the best
matcha
is known to come from Japan where the climate is ideal and plants are organically grown in shaded enclosures and later processed for export. Here is a list of the top 10 best matcha
powders.
In a Hurry? The test winner after 15 hrs of research

Jade Leaf
Why is it better?
Shade-grown to boost nutrient content
Selectively handpicked for quality taste
Stone ground into ultra-fine powder to keep delicate nutrients intact
Lab-tested for purity, potency, and quality
Carefully packed into airtight re-sealable packages for your convenience
In a
Hurry? Editors choice:

Test Winner: Jade Leaf

12
Researched Sources
2k
Reviews Considered
15
Hours Researching
17
Products Evaluated
Product Purity
Brand
Capacity
Potency
Value
By Default
In Depth Review Top 10
Jade Leaf
Enzo
Leopard LLC
Classic & Ceremonial
Oishi
Ito En
Tealrya
Ujido
Aver
Seeln Organic
Table of contents
Criteria Used for Evaluation
Other Factors to Consider
Frequently Asked Questions
Sources
Criteria Used for Evaluation


Product Purity
Most matcha is produced in Japan under environmentally controlled greenhouse enclosure making Japan the hub of organic tea farming. This is intentionally done to preserve the chlorophyll content of the leaves away from direct sunlight and heat. Green is the color of health and Chlorophyll in the leaves is known to have the natural property of being a powerful detoxifier. Since they are shade grown, the leaves are substantially rich in chlorophyll levels than any other green tea. The leaves become darker and luxuriantly green, increasing the content of L-Thiamine that is essential in calming the body and stimulating concentration. This is why the matcha is ideal in meditation. This is a major health benefit of the Japanese product. Therefore, it is vital to consider the purity of the product you decide to get regardless of its brand.


Brand
For quality leaves that will determine the grade of the outcomes, the stage of harvesting is very critical. The tea grown under the shade can be harvested up to three times, and all these harvests are used to produce different quality matcha for different purposes. The first harvest, usually after three weeks, targets the topmost buds for processing. For this reason, they are selectively handpicked. These are used for producing high-quality premium ceremonial grade matcha traditionally used in the Japanese tea ceremony. Subsequent harvesting result into thick milky matcha that is ideal for making latte, smoothies, baking and adding flavor to other dishes.
The harvesting is timed to ensure the tea is not over mature for the grading. At the same time, there are brands that blend the first harvest and subsequent harvesting to tap into their distinctive benefits. Therefore, whether you want the product of the first harvest that comes with quality traditional green tea flavor or the subsequent produce that are thick and can be used with other dishes or the blend, you still have a choice.


Capacity
Generally, all matcha come with a lot of health benefits due to green tea being rich in antioxidants and other natural elements. The processing is aimed at preserving these so that the powder will be rich in all the natural properties. A mega dose of the antioxidants with every dose are richer than any other superfood. The processing using the stone-grounding method is aimed at maintaining the potency of every leaf. The leaves are de-veined with the stems removed before grounding. The leaves can be straight stone ground to offer the consumer the full benefits of the green tea. You can go for the ultra-fine powder other brands depending on the quality you want.


Potency
For quality preservation and freshness of the powder, it is packed in an airtight container away from direct sunlight and humidity. Different companies have become innovative in their packaging with some adopting a ziplock package while others opt for the traditional airtight tins. Whatever the method of packaging, it has to be safe and healthy for the environment and the consumer. The quality of the powder also reduces with time and storage. To maintain freshness and flavor, not only should the packaging be airtight but also the duration after grinding and packaging. The longer it takes the weaker the flavor even with good storage. Most matcha products are to be consumed within 12 months for quality and flavor.


Value
How a matcha tastes in a major consideration in selecting what will work for you. The flavors are distinct based on the time of harvesting and the mode of processing. It is in this respect that personal preferences. While deep green is the best color for quality, some are darker dull green and yet others are rost brown. Indeed while some customers are turned off by specific colors, other love these. The flavors are majorly determined by the harvest and mode of processing and are in turn critical in customer preferences. While others prefer the traditional green tea taste, others prefer the vegan milk flavor. Again, personal preferences take precedence.
Expert Interviews & Opinions
Most Important Criteria
(According to our experts opinion)
Experts Opinion
Editors Opinion
Users Opinion
By Default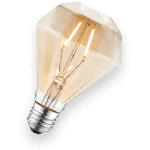 Experiment with your matcha powder
Lets face it matcha comes with a lot of health benefits due to green tea being rich in antioxidants as well as having other natural energies. You can mix matcha with anything, a lot of people don't drink it because they don't love the taste, try to put a little sweetener in it or a bit of milk can be a big game changer.
Consider formulations
When you are looking for a good green tea supplement to add to your health and wellness routine, you need to think about the different types of formulations that are available. You can get green tea in powder form which the most common formulation but you can also get them in capsule form and even in tincture drops in some areas. So, think about what is available to you and what will be the easiest formulation for you to add to your daily supplement routine.
Other Factors to Consider


Bottom Line
Matcha is a traditional heritage of the Japanese with an aura of lots of health benefits that have been scientifically proven. The Samurai warriors are known to have drunk the matcha for their energy boosting qualities and endurance while the Zen Buddhist monks took the same during their meditation for mental clarity and concentration. The products come in different flavors depending on their place of origin, brands, and the packaging adopted. The following are some of the factors to consider in selecting the best of the matcha for your use. Coupled with personal tastes and preferences, you can use a matcha powder as part of your ingredient to come up with innovative uses. Major differences critical in determining the quality of matcha powders arise from technology used at the production stage, the method and stage of harvesting, as well as time and the processing technique. The older the product stays after grinding the more its potency and flavor diminishes.


Accuracy
With a wide range of beverages and teas in the market today, the matcha comes as a worthy relief, especially to coffee addicts, because of the proven health benefits. That is why you see the excitement witnessed today when it comes to using these products. They come in great flavors, brands, and packaging, further complicating matters when you have to make a choice. As a result, there are factors to consider in making a selection of one over the others. Personal tastes and preferences are also a major influence in your decision. There are major distinctions that are critical for quality and you should look out for them when deciding. You can make your choice based on the technology applied, stage and method of harvesting, and time, as well as the processing procedure. The mode of storage and duration after packaging also affect the quality.
Frequently Asked Questions
q:

What is a Matcha?

a:

This is a premium shade grown uniquely Japanese green tea stone ground into a fine powder that can be used in various ways as a latte, smoothie, in baking and as an ingredient in different dishes for additional taste and flavor.
q:

What is the difference between the grades?

a:

There is a wide selection to choose from with distinctly two grades, the lower cooking powders, and the ceremonial grade powders. This grading arises mainly from the time of harvesting and the mode of processing. The first harvest, usually after 2-3 weeks produce a smoother flavor suitable for the traditional use in preparing tea. They are of high-quality in this regard. On the other hand, subsequent harvests once processed have a bolder flavor and constitute the ideal ingredient for mixing and use into different recipes and flavors hence their unique value.
q:

What is their shelf Life?

a:

Once ground and packaged, they can last between 12months to 18months depending on the storage, ideally in a cool dry place. The packaging is guaranteed to be airtight however once opened, it is recommended that you re-seal and refrigerate the remaining content even as you continue using the powder. The shelf life is also dependent on the grade although overall all grades are best when fresh for their nutritional value and health benefits. As a result, they are shipped by airfreight in order to reach the market in a fresh state. Ideally, they should be consumed within 12 months of grinding, assuming proper storage in a cool dark environment away from light, humidity, and heat. Poor storage will result in reduced quality and flavor. These qualities are also affected over time.
q:

How much do they cost?

a:

The costs vary depending on the particular grades and the brands in the market. Those from the first harvest give quality flavor and aroma and are best for the preparation of tea while later harvests are processed for their bolder flavor and a milky texture that is also their mark of quality. Different brands continue to improve the quality of their produce shaped by customer needs and satisfaction. With their wide range of health benefits including quality processing and shipping, the price of a few dollars is equally a healthy bargain.
q:

Is it true that they have superior health benefits?

a:

The production, processing, and packaging ensure that they are 100% organic and natural with all the green tea nutrients intact. With normal tea you can only extract a fraction of the green teas benefits, throwing away valuable unused oxidants. Using a matcha, on the other hand, ensures you are ingesting the entire leaf, therefore, receiving 100% of its nutrients. Their nutritional value is immense. Packed with antioxidants, you are guaranteed a boost in your immune system and body metabolism. Rich in fiber, chlorophyll, and vitamins, they help calm your mind, relax your body, increase concentration, boost energy levels, improve your skin texture and contribute in preventing diseases and other health conditions. The plants are shade grown in controlled organic farms and this substantially ensures that they are rich in chlorophyll boosting the detoxification benefits.
q:

What formulations can I find for Matcha Green Tea?

a:

There are three basic formulations for green tea that you can find. The most common is powder form that can be mixed in drinks or added to other foods. The second most common is capsule form that can be taken like any other vitamin or pill. The third formulation for Matcha supplements is a texture or liquid formulation though this formulation is not as common and is a bit harder to find than powder and pill form.
Subscribe to our newsletters