10 Best Nasal Sprays Reviewed & Compared
last updated:
Jun 02, 2020
As runners, it is incredibly essential that we are able to breathe freely and clearly—which is where the best nasal sprays come in! With Fall closing in, we have already been going through the height of allergy season—but it never really ends for many of us, unfortunately.
When our
allergies
act up while we are out running it can be more than just annoying because it prevents our ability to breathe properly and slows us down quite a bit. But, with one of the sprays on our list, you won't have to worry about skipping your runs because of an impending allergy attack.
The top nasal sprays should prevent nasal issues, such as clogging and other allergy-related symptoms, so you can hit your run no matter what season it is!
In a Hurry? The test winner after 11 hrs of research
Flonase Sensimist
Why is it better?
Works for 24 hours
Alcohol free
Scent free
Safe for age 2 and up
Gentle mist
In a
Hurry? Editors choice:
Test Winner: Flonase Sensimist

4
Researched Sources
1.3K
Reviews Considered
11
Hours Researching
15
Products Evaluated
Use
Portability
Potency
By Default
Criteria Used for Evaluation

Use
Before you buy a nasal spray, make sure that it will work for your intended needs first!
Seasonal and other allergies can really stuff you up and make your runs pretty miserable–which is understandable, considering being able to control your breath is an important component to running. Luckily, over-the-counter nasal sprays can offer some relief from symptoms caused by allergies or colds and get you back on track in no time.
With that in mind, there are a variety of factors that need to be considered before you choose the best product to help resolve your allergy or stuffiness issues. There are three types of over-the-counter nasal sprays–those that prevent inflammation, decongestant sprays, and Saline nasal sprays.
Best Nasal Spray for Inflammation
The sprays that fight inflammation contain the ingredient Cromolyn Sodium. When a spray with this ingredient is used before being exposed to allergens–such as dust, pollen, or pets–symptoms like congestion can be prevented. This type of spray has also been shown to prevent asthma attacks.
Best Nasal Decongestant Sprays
On the other hand, have non-prescription ingredients that treat congestion. These are used once you are already stuffed up and experiencing difficulty breathing. They are meant for short-term use and not made to prevent or treat long-term allergy symptoms.
Best Saline Nasal Spray
These are made of a simple saltwater solution. They are used to clear out your nose and sinus and help keep blood vessels in your nose moist, which prevents dryness that may lead to nosebleeds and irritation.

Effectiveness
Check out the ingredients in the nasal spray and make sure they can effectively deal with your symptoms--there is no single nasal spray for everyone, so make sure to get the one that is right for you!
If nasal and sinus congestion is a new or infrequent symptom for you, a nasal spray might be the right solution to battle and improve your symptoms. They are inexpensive, simple to use, and available at any pharmacy or grocery store. However, if you have been experiencing chronic congestion you may need to pay a visit to your physician or an ENT specialist to find a better option for you.
Read also about k swiss men's running shoes .
Long-term congestion may also be a sign of a more serious condition or infection, so be sure to seek advice from a medical professional before purchasing an over the counter nasal spray. A nasal spray administers medicine via inhalation. Depending on your specific needs, you will either choose an inflammatory prevention nasal spray, a decongestant nasal spray, or a saline nasal spray.
Inflammatory prevention sprays
These nasal sprays utilize Cromolyn Sodium as its effective ingredient–this makes it a long-term option for those of you struggle with chronic congestion. These nasal sprays will prevent symptoms from appearing and even help prevent asthma attacks from occurring.
Decongestant nasal sprays
Decongestant nasal sprays will shrink the blood vessels in your nose for immediate relief. These should only be used for about 2-3 days and are a perfect option for those who experience allergic reactions on occasion or for those of you just getting over a cold. A decongestant nasal spray, like those that contain phenylephrine and oxymetazoline, can keep symptoms at bay for up to 12 hours.
Saline sprays
On the other hand, saline nasal sprays will reduce the thickness of the mucus in your nose, which allows it to drain. You can use these as needed for quick relief.

Portability
If you are always on the go, having a portable nasal spray is a must!
When we looked at portability we considered the size of each product and how easy each one would be to carry around. Most of the options last for up to 12 hours, which may mean you won't have to carry it with you--however, we know you may want to have something you can keep on you so we made sure to make this one of our driving factors.
The more portable options are smaller, slimmer, and lighter. They aren't bulky and allow you to take them with you wherever you go and ensure you always have access to your nasal spray--even during your runs. And, although most of the selections on our list are really portable, there are some that are bulky and difficult to take with you on the go.
At the end of the day, not everyone needs the most portable nasal spray. However, if you are someone that does need something that you can take with you on the go, then you will love the variety of options featured on our list that are easy to toss in your purse, pocket, or gym bag. at the end of the day, just make sure you get the nasal spray offers the portability that you need.

Potency
Just because you need a nasal spray doesn't mean you always need an incredibly potent option. Make sure you get a nasal spray with the right ingredients and level of potency to effectively treat your symptoms.
There's no point in buying any over-the-counter medicine that won't actually work. But at the same time, there's a serious safety concern if an OTC medication is too potent since it can lead to negative health effects if you aren't careful. That's why we've evaluated all of the products on this list for their potency to make sure they hit that Goldilocks zone: not too weak, but not too strong.
If you have some serious symptoms you will want to make sure you get a nasal spray that offers powerful and effective ingredients to ensures your symptoms are covered. On the other hand, if you only have mild symptoms that keep coming back, you will want to get a nasal spray you can use often--like saline nasal sprays--because they are safer to use and better for minor symptoms.
All in all, the most important thing you need to remember is that you need to get a nasal spray that has the ingredients that will ensure your symptoms are covered. We did a good job of covering all of our basis to ensure we featured nasal sprays with variant potency options to choose from to ensure there is an option on our list for everyone.
Value
Getting a nasal spray that is worth the investment is worth the time it takes to find the best option for you and your needs.
While most nasal sprays are all around the same price range, some are pricier or more cost-effective than others. All of the nasal sprays on our list are over the counter options that won't break the bank, but we want to point out that we provided a well-rounded list of more affordable options as well as more expensive nasal sprays, so you could have lots of choices to choose from
If you need a longer-lasting option--like those that last for up to 24 hours--you will definitely end up spending a little more, but it is definitely worth the investment if it will fit your needs. All that being said, the cost of the nasal spray is not the only thing to consider when looking at the overall value of the product.
When we compiled our list we took a look at the price--and we know that everyone has their own budget or the specific amount they are willing to spend--and took a step further by comparing it to all of the benefits and features the nasal spray has to offer. We compared the overall cost the ingredients used in its formulation, how portable it is or isn't, the potency of the formula, and how gentle it is to use.
We took all of this and compared it to the investment that would have to be made and determined its overall value. While we did this for the purpose of our list and reviews, we encourage you to do this on your own as well. You may have allergies, specific needs, and things you are looking for (or want to stay away from).
There is no point in purchasing the most expensive or most affordable nasal spray if it doesn't benefit you in the long run--so please, make sure to apply this to your own personal needs before making a final decision and while determining the overall value the nasal spray will bring to you.
Expert Interviews & Opinions
Most Important Criteria
(According to our experts opinion)
Experts Opinion
Editors Opinion
Users Opinion
By Default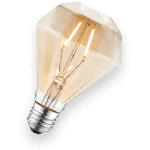 Give it Time
Just like any medication, nasal sprays take time to "kick in," and that amount of time depends on the effectiveness of the ingredients. These nasal sprays should be used at least 10-15 minutes prior to exposure to an allergen or an asthma-inducing incident.
Don't Overdo It
Many of the nasal sprays designed for decongestant purposes contain acidic compounds as key ingredients. Although these compounds aren't strong enough to cause real damage, you should still take care to avoid overdoing it on these sprays.
Your nasal passages can develop a dependency and have difficulty functioning properly on their own if you take these everyday for a long enough period of time.
Other Factors to Consider

Ease of Use
You would think that all nasal sprays would be straight forward and easy to use--but they actually are not. While, for the most part, almost all nasal sprays are designed to be simple to use but not all sprays are the same. If you are used to a certain type of nasal spray but are looking to try a different one, then you will want to check out how easy it is to use.
When we took a look at the overall ease of use of each of the nasal sprays we decided to feature on our list, we also took a look at how many times you would have to take them throughout the day. The more potent nasal sprays only require you to use them once or twice a day while the less potent options will require you use them more often.
At the end of the day, you need to make sure you get a nasal spray that will fit your specific needs. It should have the right ingredients to effectively treat your symptoms and give you the relief you need without having to rely on it all of the time. Make sure you consider all of your options and choose the one that works best for you.

Brand
Although the brand of the nasal spray you decide to get is not the most important factor for you to consider, it can play a key role in your final decision. If you have already had a good experience with a certain brand, you may want to consider getting it. On the other hand, if you know nothing about the brand, then you may not even want to try it out.
In order to get a good gauge on the quality of each of the nasal sprays that we chose for our list, we made sure to look into the brand and not just the nasal spray we were considering. Here we took a look at reviews from real-life users to see what they had to say about the product's effectiveness and the brand.
All in all, while we do not suggest you take a look at the brand first, we do encourage you to check it out if you can't decide between two or more different nasal sprays. Some companies are more transparent than others, so you may be able to find more information about some of the products our list then you will others. Make sure to make an informed decision before you make your final purchase.
Frequently Asked Questions
q:

How do I know if I should use a nasal spray?

a:

Studies show that most people can tolerate the use of a nasal spray to treat congestion related to allergies, illness, or weather (i.e. dry air). Additional research suggests that allergy sufferers that take a daily oral allergy medicine may be able to use only a nasal spray to treat their symptoms.

However, if you have had any nasal passage injuries–such as a broken nose or blood vessel cauterization–you may need to avoid nasal sprays because they may cause more harm than good.
q:

How do I use a nasal spray?

a:

Follow the following instruction to ensure you are using your nasal spray correctly.
1. Clear your nasal passages and sinuses as much as you can by blowing your nose.
2. If required, shake the bottle of spray, or prime if necessary.
3. Block one of your nostrils by gently pressing your finger against it, pressing it into the septum or inner bridge of your nose.
4. Place the tip of the spray bottle just inside the other nostril.
5. As you inhale slowly, squeeze the bottle to release the spray into your nostril for inhalation. Read the directions on your bottle for the proper squeezing technique. Some nasal spray bottle are side squeeze, while others have a bottom pump that is used with the thumb.
6. Repeat with another nostril.
7. Do not blow your nose or sneeze immediately after using spray.
8. Repeat use according to directions.
q:

Do these sprays have any negative side effects?

a:

Nasal sprays can present different side effects based on their effective ingredients. A nasal spray that contains Cromolyn Sodium can cause side effects such as sneezing, coughing, and a burning or stinging sensation in the nose. Using a decongestant nasal spray may cause a bitter smell or taste, irritation of the nose, or nosebleeds.

No common side effects have been reported from the use of a saline nasal spray. However, with all three types of sprays, if you experience any of the very serious (but rare) side effects listed below, seek medical attention or call 911 immediately:

difficulty swallowing
hives
increased wheezing or difficulty breathing
Itchy skin
low blood pressure
shortness of breath
swelling of the face, lips, or eyelids
tightness in the chest
q:

If an over-the-counter spray doesn't work are there prescription nasal sprays I can use?

a:

Yes, there are a variety of prescription nasal sprays available to be used as an asthma prevention therapy as well as to treat congestion symptoms related to allergies, illnesses and as an asthma prevention therapy. However, like all prescription medications, you will need to see a doctor beforehand.
q:

Are there natural alternatives I can use?

a:

Yes, there are safe and natural alternatives you can choose from when it comes to the best nasal sprays. You can either research natural nasal sprays made with natural ingredients or visit your local herb shop to see what they have available. You may be surprised by how many natural remedies actually exist!