Top 10 Best Natural Deodorants Fully Reviewed
last updated:
Aug 21, 2019
Deodorant can be tricky with all the chemicals and uses. A lot of people are finding
more natural alternatives
but s
ometimes natural leaves the natural smell as well.
The 10 Best Natural Deodorants offer long term anti-odor and sweat delay without blocking pores.
This line up offers natural options for your pits so you can get rid of toxins without adding more while keeping you dry. No harmful substances equal a healthier body. Our researchers looked deep into finding the best natural deodorants and spend hours making sure we are offering just that, the best.
Scroll through and get acquainted with some of the best D.O. for your B.O. You can also keep going and check out the Criteria sections for more information on what ingredients, flavors, etc. make the best natural deodorants. All this info is there to help you find what fits your needs.
In a Hurry? The test winner after 10 hrs of research

Green Tidings
Why is it better?
Highly absorbent effective in wetness and odor prevention
Pure organic and Vegan ingredients
Has healing properties for healthy skin
Available in variety even for sensitive skin
In a
Hurry? Editors choice:

Test Winner: Green Tidings

4
Researched Sources
1K
Reviews Considered
10
Hours Researching
14
Products Evaluated
Features
Effectiveness
Comfort
Potency
By Default
10 Best Natural Deodorants
Criteria Used for Evaluation


Features
Natural brands rely on natural plant and mineral ingredients in their formulations. They harness the natural properties of these ingredients to create effective formulae in odor and wetness control. Different manufacturers combine more than one natural occurring element in their ingredients for a quality natural deodorant that goes along to become the premium ingredient with which they are identified. The following are some of the common ingredients used with natural deodorants.
Organic Coconut Oil: Have essential fatty acids and antioxidants and is effective as an anti-bacterial, anti-bacterial, and anti-inflammatory as well as moisturizing properties that make the skin luxuriant.
Tapioca Starch: Derived from cassava is Gluten-free with a high concentration of Omega 3 and 6 fatty acids that are helpful in soothing, softening and moisturizing the skin. Tapioca Starch makes the natural deodorants absorbent and helps in healing and clearing acne.
Shea Butter: Contain Vitamin A, E and F, fatty acids, proteins and natural minerals with healing properties. Unlike the Aluminum salts, Shea Butter is effective in drying the skin without clogging the pores.
Magnesium and Potassium Oils: These are naturally occurring and highly effective essential minerals that are used in natural deodorants for good health
Essential Oils: Form a major component of natural deodorants whether derived from organic plants or natural minerals. The essential oils have antiseptic and calming properties. They provide long-lasting clean scents while keeping the body dry, healthy and free from allergic reactions hence importance in natural deodorants. They do not affect body functions. Some of these include the Lavender Oils, Tea Tree, Peppermint, Citrus, and Bergamot. Generally, the essential oils absorb moisture, inhibit bacteria and are effective in ensuring a long-lasting sweet smell and experience. Nearly all natural deodorants have 100% pure essential oils.
Sodium Bicarbonate (Baking Soda): A natural component that works by absorbing perspiration and also has anti-bacterial properties and is used in neutralizing odor-causing bacteria. Baking Powder is different from Baking Soda; the former has Aluminum components while the latter is aluminum free. Some people may be sensitive to brands that use Baking Soda and others recommend spot testing for skin irritation before fully applying the deodorant.
These are some of the main ingredients that are used with most natural deodorant in their raw or processed form. While one formula will have Coconut Oil as its main ingredient, another may use the naturally occurring Potassium Alum as the unique element. It is advisable to make a choice following the "do it yourself" principle to get what will work best for you.


Effectiveness
Different people have different skin types. This is the basis for different body odors that necessitate the use of different deodorants from one person to another. In recognition of this, there are natural deodorant brands that offer skin-tested, pH-balanced formulations for sensitive skins and these commonly are those with Sodium Bicarbonate in their ingredients. Other formulations are designed to be used effectively by all irrespective of the skin type. It is essential that you make a choice based on your skin type so that you do not end up with an irritating product. Advice to this regard is usually indicated on the labels that come with the product or on the particular product's brand website and all you need is to Google it up. Some brands use Magnesium for sensitive skins.
Magnesium is a precious natural mineral that is effective in maintaining body functions while aiding in the production of antioxidants and enzymes as an electrolyte. Activated charcoal has also been used as a natural ingredient due to its absorptive property. It is helpful in soaking up the moisture and other toxins leaving the body. Other brands will additionally include Vitamin E and Aloe Leaf Juice. The former is a natural antioxidant that is effective in protecting body cells against free-radical damage while the latter is a natural emollient that hydrates the body with skin softening and anti-inflammatory properties. It is advised that in spite of the texture, you limit yourself to the recommended application so that the deodorant does not impact negatively on your skin or your clothes. The underarm is naturally sensitive and too much application can be harmful to the body.


Comfort
Natural deodorants come in different textures including creams, a cream stick, anhydrous oil, or liquid roll-ons. The texture is critical because it determines the mode of application. Creams usually come with a spatula for scooping and spreading in the armpit area. Cream-based brands can be hand tested for texture. They are normally handcrafted and may suffer the impacts of temperature. Cream sticks, on the other hand, are easy to apply by gliding on the skin area. These are some factors that you need to consider while making a choice for your best natural deodorant. While most natural deodorants are considered based on the purity of their organic and natural ingredients in their composition, personal satisfaction based on your skin type and their texture is also major considerations while selecting the best deodorant formula.
So, when we looked at comfort, there were a lot of factors that we considered. From texture to powders, the most important comfort factor we considered was how comfortable the deodorant is when you want to wear it all day. One important thing to note here is that many people may experience some uncomfortable irritation or rashes at first. Typically this is due to your skin not being used to the natural ingredients in these deodorants or their abrasive feel. That being said, some of you may legitimately be sensitive to some of the ingredients used in some of these deodorants, but for the most part, they are just a matter of getting used to. Most people find these are comfortable for 24/7 wear after they have used them a few times .


Potency
Good skin care is fundamental if we are to stay healthy and interact freely with others. Smelling clean and fresh is an automatic turn-on in social relations. However, the choice of a good deodorant is vital if we are to achieve this objective. There are numerous brands and natural deodorant formulations that are designed to meet particular skin needs. While we can all effectively use deodorants, some people have sensitive skin that may be reactive with one or another deodorant brand. The deodorants also come with some unique and specific features that make them sell. The best natural brands are all created from organic, non-harmful chemical ingredients that give them an edge over the other common deodorants.
When we looked at the potency each of the deodorants on our list we specifically took a look at the ingredients list as well. Many of the options on our list feature essential oils and other all natural ingredients, so if you know you are sensitive to any of the options featured, just make sure that that you steer clear from ingredients that you already know you are sensitive to. Some ingredients are also more gentle and better than others, so make sure that if you have sensitive skin you search for those your skin reacts to positively.
Expert Interviews & Opinions
Most Important Criteria
(According to our experts opinion)
Experts Opinion
Editors Opinion
Users Opinion
By Default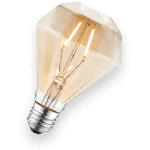 Tip
Trying to stay away from sweating through your deodorant? A long lost trick is putting lotion or oil on before you put on your deodorant, It closes up the sweat glands, and stops excessive sweating. Also gel deodorant is more efficient.
Natural
Going natrual is a good switch, Especially if for skin that is very sesitive.
Other Factors to Consider


Bottom Line
The quest for the best natural deodorant can be a challenge to many. A distinction between the common deodorants and natural deodorants is the point of starting. There are a number of things to consider before settling on your ideal natural deodorant brand, including ingredients, scent or smell, and your skin type. Remember that individual taste and preference also play a role in the choice you make regarding which beauty product to use. So, when you are searching for the best natural deodorant for yourself, make sure to take all of the factors we have discussed into consideration.
Make sure the ingredients featured won't irritate your skin and make sure that your deodorant is effective enough to fit your needs. Make sure that all of your ingredients featured in your deodorant can handle your needs and will keep you comfortable and smelling fresh. If you experience any irritation that won't go away, don't be afraid to try another brand--a lot of users report they had to do some trial and error before making their final decision. If you are a runner or an athlete, you will definitely want a deodorant that is potent, so take a look at reviews by actual users so you can take a look at what people have to say when it comes to truly keep the odor at bay.
Frequently Asked Questions
q:

What is the difference between common deodorants and natural deodorants?

a:

Common brands have chemical components, especially aluminum complexes that react with keratin in the sweat glands forming a pug that prevents sweat from coming to the skin surface. This interferes with the natural body mechanisms, exposing the wearer of the deodorant to skin related disorders. Natural deodorants, on the other hand, have are formulations with zero-chemical components and utilize purely organic natural plant and mineral ingredients, in either refined or unrefined form to complement the body sweat management mechanism.
q:

What causes staining with deodorants?

a:

Most people do not experience staining with deodorants, especially natural deodorants. However, it does happen. The main cause of staining is the overuse of the deodorants with every application. Manufacturers are aware that the body can only absorb a given and therefore give instructions on every application that commonly recommend 1-2 wipes. Exceeding this is applying too much. Another possible cause could be the reaction between an individuals' body chemistry with the deodorant. The skin reactions are due to one or another ingredient in the formulation. Our skin systems work differently from one individual to another and it is not easy to predict how your skin will react to a particular product. This is why it is usually advisable to try out what will work for you.
q:

Will the detoxification process react adversely with me?

a:

Transitioning from regular deodorants and antiperspirants that have chemical additives (e.g. aluminum based) to natural deodorants can make you experience some reactions as the body adjusts to the new formulation. Usually, the body releases toxins left by the heavy metals found in the chemicals used with regular deodorants. This will cause some discomfort with an increase in odor for some days after which you will be glad you made the switch to natural deodorants. Be patient while this process takes place; it is for the better. You can speed up the process by massaging your lymph area or natural essential oils.
q:

How much does the best natural deodorant cost?

a:

Natural deodorants are formulated from organic and pure natural ingredients that come from either plant products or naturally occurring minerals. They have no chemical additives that may result in harmful consequences with their use. Besides, the scents are also derived from natural oils and are long-lasting with a pleasant smell all day. The costs vary from one brand to another but are generally affordable.
Subscribe to our newsletters