Top 10 Best Natural Deodorants Fully Reviewed
last updated
Aug 21, 2019
Deodorant can be tricky with all the chemicals and uses. A lot of people are finding
more natural alternatives
but s
ometimes natural leaves the natural smell as well.
The 10 Best Natural Deodorants offer long term anti-odor and sweat delay without blocking pores.
This line up offers natural options for your pits so you can get rid of toxins without adding more while keeping you dry. No harmful substances equal a healthier body. Our researchers looked deep into finding the best natural deodorants and spend hours making sure we are offering just that, the best.
Scroll through and get acquainted with some of the best D.O. for your B.O. You can also keep going and check out the Criteria sections for more information on what ingredients, flavors, etc. make the best natural deodorants. All this info is there to help you find what fits your needs.
In a Hurry? The test winner after 10 hrs of research

Green Tidings
Why is it better?
Highly absorbent effective in wetness and odor prevention
Pure organic and Vegan ingredients
Has healing properties for healthy skin
Available in variety even for sensitive skin
In a
Hurry? Editors choice:

Test Winner: Green Tidings

4
Researched Sources
1K
Reviews Considered
10
Hours Researching
14
Products Evaluated
Features
Effectiveness
Comfort
Potency
By Default
10 Best Natural Deodorants



Highly absorbent effective in wetness and odor prevention
Pure organic and Vegan ingredients
Has healing properties for healthy skin
Available in variety even for sensitive skin
The wetness absorption is lessened with initial use
Applying right after shaving will cause skin irritation
The Green Tidings is an all-natural, the top-rated and best-selling natural deodorant known to last the whole day. It effectively absorbs wetness with a couple of light swipes. The ingredients are clean, purely organic and vegan with no toxic or aluminum elements. It comes in a range of sizes and scents with lavender or unscented options as well as the baking-soda free option that suits sensitive skins.
Read more
Features
Green Tidings provides something for everyone with variety to choose from. The ingredients are purely natural, healthy and aluminum and chemical free so that you rest assured that the money you spend is worth the results.
Effectiveness
The effectiveness of Green Tidings in wetness and odor protection rests in pure natural ingredients, unlike other deodorants that add chemicals in their ingredients which clog the skin pores leaving systemic damage to your skin.
Comfort
You can wear this deodorant comfortably throughout the day, although if you have never used natural deodorant before you will find that it is a little rough when you first use it.
Potency
The deodorant is created from pure natural and organic ingredients that have essential properties in skin care including Tapioca Starch, Coconut Oil, Unrefined Fair Trade Shea Butter, Baking Soda, Candelilla, Magnesium Oil, and Organic Lavender oil.



It is all-natural with premium mineral and plant derivatives
Guaranteed day long freshness from odor and wetness
Comes with signature scents to choose from
Easily absorbed with non-greasy stains or stickiness
Over-application will stain your clothes
You may feel skin discomfort with the initial application
Made in Portland, this is yet another of award-winning Schmidt's innovative formulas designed to work naturally and effectively in neutralizing odor and absorbing wetness. The premium ingredients are both mineral derived with plant-based powders without the use of aluminum. It is clean and unique with signature scents including the herbaceous scent of Lavender and Sage that will leave you fresh, tranquil and soothed all day.
Read more
Features
The formulations are quality, award-winning and natural, free of controversial ingredients such as aluminum, propylene glycol, phthalates, parabens, and triclosan, certified vegan & cruelty-free.
Effectiveness
Schmidt is an award-winning brand renown for quality and natural deodorant formulae that are free from controversial ingredients and signature scents for day-long freshness and designed to elate you cost-effectively.
Comfort
This deodorant is really comfortable and effective. While you may need to reapply throughout the day, it feels great and doesn't cause any irritation.
Potency
With Schmidt Natural Deodorant, you are guaranteed the ideal scent for you and your routine. You have the freedom of choice to pick from @TeamStick, @TeamJar, the @Bergamot + Lime or @Rose + Vanilla to keep you fresh.



Made from all organic and natural ingredients
Guaranteed all-day freshness
Scented with fresh floral and zesty tones
Ideal for both men and women
Overuse may cause stains on clothes
Irritations may be experienced with initial use
Nature has a way of regenerating itself and from the Island of Bali, this realization and a close relationship with nature have led to the formulation of outstanding natural skin care and herbal remedies. The formula uses high-quality natural ingredients derived from organically grown plants under the tropical sun. The ingredients are then combined with organic blends to give you a variety of tastes in well-balanced proportions.
Read more
Features
This natural deodorant is vegan and really easy to glide on whenever you need it.
Effectiveness
Designed for both men and women, you are able to feel fresh and protected with organic and original essence blends that have fresh, floral and zesty tones for uniquely well-balanced scents.
Comfort
This one may cause so
Potency
Whether in the office, in the gym, at home in bed or on a long-distance flight, Bali Secrets Natural Deodorant guarantees you reliable pure, natural, vegan protection with organic ingredients that are rated safe.



17 flowery scents to choose from
All-natural deodorant with no additional chemical components
Easy to apply in 1-2 swipes for day long fresh feeling
Highly absorbent and keeps you dry all-day
The transition from aluminum-based deodorants may come with skin irritations
Limit the use to avoid staining your clothes
Crafted since 2011 in the White Mountains of New Hampshire, Sam's Natural Deodorant has been trustworthy for work naturally keeping you smelling fresh all day long. The formula is highly effective against odors with no harsh chemicals in the component. The formulation contains highly effective natural ingredients with the Cedar deodorant formulated from freshly cut and scented with cedarwood essential oil. 1-2 swipes are all you need for day-long fresh protection while smelling good.
Read more
Features
Sam's Natural Deodorant comes in a variety of 17 awesome and intriguing scents. Cedar deodorant Scent treats you to the aromatic essence of freshly cut evergreen cedar all-day long freshness
Effectiveness
Feel naturally flowery and freshly evergreen all-day with Sam's Natural Deodorant formulation with no trace of aluminum, paraben, propylene-glycol, toxins or any other chemical and you will be grateful you invested in the product.
Comfort
This one is super comfortable, although you may want to reapply throughout the day. if you have never used a natural deodorant before you will find that this one feels a little rough at first, but once you use it for a while it becomes smoother and smoother.
Potency
The formulation uses rely on the properties of natural ingredients including baking soda (odor neutralizer), coconut oil (fights bacterial and fungal growth and moisturizes the skin), and arrowroot powder (absorbs wetness while adding thickness), and candelilla wax to hold the sustainably hold the stick.







Aluminum free and all-natural
30-day money-back guarantee
Works to keep smells away well
Works like an antiperspirant without the metal
Harsh detox period
Some complained of a sticky feel
Underarmed says if you don't think they are the best, you have 60 days to get your money back and that's just the "Lavender Musk" on the cake. Their organic ingredients offer more than just deodorant as well. Their natural deodorant recipes were formulated to help pull toxins out while absorbing sweat, not blocking it.
Read more
Ingredients
Spending two years designing the formula, Underarmed put together an aluminum, propylene glycol, paraben, synthetic, and cruelty; the list goes on. Made with all organic ingredients, IT doesn't clog your pores or the environment since the container is BPA free.
The mixture of magnesium sulfate, coconut, other essential oils with all-natural baking soda absorbs; drying and moisturizing the underarms. Meanwhile, the raw honey and beeswax work together adding a smart natural microbial effect, killing odor creating bacterias. Underarmred knows a little bit of nature can do a lot, even for the most challenging work out a sweat.
Organic coconut oil, cruelty free beeswax, all-natural aluminum-free sodium bicarbonate, organic avocado butter, organic sunflower oil, organic castor bean oil, natural mineral salt (magnesium sulfate), essential oils of lavender, eucalyptus, and bergaptene free bergamot, raw organic honey, all-natural 3% u.s.p. grade hydrogen peroxide, all-natural vitamin E.
Effectiveness
All those ingredients we just wrote about were put together in just the right helping amounts to make sure you were getting one of the best natural deodorant recipes to date. One bar is suggested to last up to 3 months with daily use with a money-back guarantee. We'd say they are pretty confident it works and so are the consumers.
Using hydrogen peroxides and baking soda together with honey and organic avocado oil and other essentials bring out the essential in your underarms. Leaving them dry, odor-free and feeling soft. This is a great choice for those with sensitive skin as well with all the moisturizing Underarmed out in it.
Value
Great Deodorant for a great value. Furthermore, as we mentioned, you have up to 3 months to hate it. However, we are as confident as they are with all the feedback that this is a natural deodorant that works.



Derived from organic plant-based ingredients
Leaves the skin luxuriant and smooth
Guarantees day-long protection from sweat and wetness
Easy to apply by gliding on the skin
Easy absorption and leaves no residue
You may experience slight irritation during the transition
To be applied with moderation for effective results with no stains
A good product will naturally sell and Kopari does sell! The formula is based on natural ingredients combined with organic coconut oil leaving your underarms dry and soft, smelling fresh like the coconut milk. No nasty chemicals added with 100% plant-based active ingredients that work alongside the skin's natural functioning system in odor reduction. Simply apply by gliding even on the most sensitive underarms.
Read more
Features
To sweat is natural and to manage the wetness and odor, and the deodorant is 100% created from plant-based and aids the body functioning system instead of reacting with it.
Effectiveness
Switching from antiperspirants and common deodorants is made easy and smooth with Kopari thanks to the premium natural coconut oil blend ingredients that is safe and leaves your skin soft and protected. Real value for the money!
Comfort
This deodorant is really comfortable and smells great. It is really comfortable and shouldn't cause any irritation.
Potency
The formula is a blend of premium natural oils whose properties are renowned for healing and soothing. A blend of coconut water, coconut oil, and sage oil conditions even the most sensitive underarms.



Purely vegan, organic and all natural
Has a rapid absorption rate leaving you dry
Frost-like consistency makes it easy to manually apply
Is handcrafted and ideal for all skin types
Temperature fluctuations may make it solidify
May cause skin irritation and spot testing is recommended
This is an all-natural purely vegan deodorant cream with a unique powerful formula that is handcrafted. The ingredients consist of superfine vegetable powders and clays with essential oils and come in a frost-like consistency. It is highly effective with rapid absorption and ensures a long-lasting experience. Mix well before applying and spot test for skin irritation before fully applying.
Read more
Features
The formula is purely natural and doesn't use unnecessary waxes or and hardeners and instead comes with a frosting-like consistency designed to make it easy for manual application and rapid absorption.
Effectiveness
A purely natural, uniquely handcrafted formula that is as highly effective as the ingredients used in the creation and the price will make you smile. Temperature fluctuations affect the consistency but in no way compromise the effectiveness of the product.
Comfort
This deodorant will provide you with all-day comfort, so you can wear it throughout the day without having to worry about it making it uncomfortable.
Potency
It is created from superfine vegetable powders and clays as well as essential oils: Lavender, Peppermint and Tea Tree, handcrafted into a highly effective deodorant that rapidly absorbs moisture, inhibits bacteria and leaves you fresh all day.







Highly effective and soft
It is all-natural, Vegan and cruelty-free
Easy to apply
Sample packs available
can cause staining
Adjustment period for detoxing
Leaves crumbs sometimes
Native makes one of the most basic and original natural deodorants we have found. Its balance of nature and well-designed formula of ingredients makes their Native Deodorant super absorbent and doesn't linger in your clothes. It also has a great line of scents that work for both men and women very well, going on easy and not leaving you feeling greasy.
Read more
Ingredients
Free from all those cancer-causing agents and full of all those spa treatment ingredients makes native deodorant well deserving of top 10 status. Seriously, seemingly basic, somehow they developed just the right mixture of essential and "necessential", working longer and more effective than a lot of natural deodorants could even compare to.
Breaking Native's ingredients down is easy because it is pretty much Baking Soda, Tapioca Starch, Coconut Oil, Shea Butter, and Probiotics. Each flavor has its unique essential oil mix, creating its distinctive use and smell. That smell doesn't just cover up though, baking soda and probiotics work in absorbing and eliminating it and the bacteria that causes it.
Effectiveness
Aluminum is used in antiperspirants to stop sweat. This is bad and if you are hunting for the best natural deodorants that we are gonna take a hunch you're realizing this. Furthermore, Natural deodorants tend to have a bad rep from the age of Aquarius and when they first began marketing them, they didn't take so well for those with more active lifestyles.
Companies like Native and the others on this list are where a little bit of science and body came into play. Spending tons of time on precision in engineering the best formulas is what makes them so effective.
Native is a creamy, smooth, anti-odor, sweat absorbing natural armpit wonder. It feels like regular ole' deodorant and isn't dry and cakey. They put just the right amount of everything in so you don't have to worry about your pits while you're getting in that HIIT.
Value
We like when things are made right and priced right. That is what native offers, good value for your buck. You also are given some sweet flavor options and if you aren't sure, get a variety pack of smaller scents you can try out. Moreover, if at any time you aren't satisfied, they are pretty nice and like to make sure their customers are getting what they expect, offering a replacement or money-back guarantees.



Made from only natural and organic ingredients
Guaranteed freshness all-day long
Clinically tested and proven
Offers non-irritation protection
Clean long-lasting smell
You may experience light skin irritations
Poor handling and extreme weather conditions may cause thickening
A product of the USA, this roll-on is created with the most sensitive skin in mind with organic aloe and kosher vegetable glycerin and pure essential oils for a long-lasting clean scent. It is holistic and the ingredients are naturally sourced and organic. The formula is clinically tested and approved by Whole Foods Premium Body Care. It is non-irritating, highly effective and quick drying.
Read more
Features
Good skin care needs effective long-lasting freshness achieved by a deodorant that is all natural and organic, inspired by the experience, is quick drying, doesn't irritate and leaves you smelling nice yet inexpensive.
Effectiveness
The formula is tested and clinically proven by the Whole Foods Premium Body Care for effectiveness in odor control. The ingredients are natural and organic with non-irritation protection and long-lasting freshness.
Comfort
While this deodorant may cause some irritation at first, it lets up after a while--and many users don't experience any discomfort at all.
Potency
Sourced from organic and all-natural ingredients and that are clinically tested and approved for safety including Cleavers extract, Aloe Vera, Potassium, Vitamin E, Palm, and essential oils such as Lavender, Rosewood, Apricot, and Virgin Olive oils.



Made from pure natural ingredients
No waste with every use
Effective body odor and wetness protection
Essential oils scent that allows you to wear your scent
Skin irritation and/or rashes may occur with initial use
It may react negatively with some skin types
We recognize that sweating is the body's natural cooling mechanism and that sweat contains toxins that cause odor and wetness. Primal Pit Paste Natural Deodorant works by absorbing this sweat keeping you dry and smelling fresh. Away with harmful chemicals! In with natural ingredients that are handcrafted to function to soak up the sweat, are 100% organic and essential oils that smell nice all day long.
Read more
Features
This fair prized formula is a great blend of organic and natural ingredients minus harmful chemicals and scented with natural essential oils function in tandem with the body system in a complementary manner.
Effectiveness
Primal Pit Paste is scented with 100% wildcrafted or organic essential oils only. The scents smell nice while applying but do not stay on allowing you to wear other body scents you may use.
Comfort
Like many natural deodorants, you may experience some irritation at first, until your skin gets used to the natural ingredients and texture of the natural deodorant.
Potency
The formula is crafted from the properties of Organic Coconut Oils good for skin texture and functioning, combined with Shea Butter, Arrowroot Powder, all organic and Aluminum Free Baking Soda with Essential Oils.
Criteria Used for Evaluation


Features
Natural brands rely on natural plant and mineral ingredients in their formulations. They harness the natural properties of these ingredients to create effective formulae in odor and wetness control. Different manufacturers combine more than one natural occurring element in their ingredients for a quality natural deodorant that goes along to become the premium ingredient with which they are identified. The following are some of the common ingredients used with natural deodorants.
Organic Coconut Oil: Have essential fatty acids and antioxidants and is effective as an anti-bacterial, anti-bacterial, and anti-inflammatory as well as moisturizing properties that make the skin luxuriant.
Tapioca Starch: Derived from cassava is Gluten-free with a high concentration of Omega 3 and 6 fatty acids that are helpful in soothing, softening and moisturizing the skin. Tapioca Starch makes the natural deodorants absorbent and helps in healing and clearing acne.
Shea Butter: Contain Vitamin A, E and F, fatty acids, proteins and natural minerals with healing properties. Unlike the Aluminum salts, Shea Butter is effective in drying the skin without clogging the pores.
Magnesium and Potassium Oils: These are naturally occurring and highly effective essential minerals that are used in natural deodorants for good health
Essential Oils: Form a major component of natural deodorants whether derived from organic plants or natural minerals. The essential oils have antiseptic and calming properties. They provide long-lasting clean scents while keeping the body dry, healthy and free from allergic reactions hence importance in natural deodorants. They do not affect body functions. Some of these include the Lavender Oils, Tea Tree, Peppermint, Citrus, and Bergamot. Generally, the essential oils absorb moisture, inhibit bacteria and are effective in ensuring a long-lasting sweet smell and experience. Nearly all natural deodorants have 100% pure essential oils.
Sodium Bicarbonate (Baking Soda): A natural component that works by absorbing perspiration and also has anti-bacterial properties and is used in neutralizing odor-causing bacteria. Baking Powder is different from Baking Soda; the former has Aluminum components while the latter is aluminum free. Some people may be sensitive to brands that use Baking Soda and others recommend spot testing for skin irritation before fully applying the deodorant.
These are some of the main ingredients that are used with most natural deodorant in their raw or processed form. While one formula will have Coconut Oil as its main ingredient, another may use the naturally occurring Potassium Alum as the unique element. It is advisable to make a choice following the "do it yourself" principle to get what will work best for you.


Effectiveness
Different people have different skin types. This is the basis for different body odors that necessitate the use of different deodorants from one person to another. In recognition of this, there are natural deodorant brands that offer skin-tested, pH-balanced formulations for sensitive skins and these commonly are those with Sodium Bicarbonate in their ingredients. Other formulations are designed to be used effectively by all irrespective of the skin type. It is essential that you make a choice based on your skin type so that you do not end up with an irritating product. Advice to this regard is usually indicated on the labels that come with the product or on the particular product's brand website and all you need is to Google it up. Some brands use Magnesium for sensitive skins.
Magnesium is a precious natural mineral that is effective in maintaining body functions while aiding in the production of antioxidants and enzymes as an electrolyte. Activated charcoal has also been used as a natural ingredient due to its absorptive property. It is helpful in soaking up the moisture and other toxins leaving the body. Other brands will additionally include Vitamin E and Aloe Leaf Juice. The former is a natural antioxidant that is effective in protecting body cells against free-radical damage while the latter is a natural emollient that hydrates the body with skin softening and anti-inflammatory properties. It is advised that in spite of the texture, you limit yourself to the recommended application so that the deodorant does not impact negatively on your skin or your clothes. The underarm is naturally sensitive and too much application can be harmful to the body.


Comfort
Natural deodorants come in different textures including creams, a cream stick, anhydrous oil, or liquid roll-ons. The texture is critical because it determines the mode of application. Creams usually come with a spatula for scooping and spreading in the armpit area. Cream-based brands can be hand tested for texture. They are normally handcrafted and may suffer the impacts of temperature. Cream sticks, on the other hand, are easy to apply by gliding on the skin area. These are some factors that you need to consider while making a choice for your best natural deodorant. While most natural deodorants are considered based on the purity of their organic and natural ingredients in their composition, personal satisfaction based on your skin type and their texture is also major considerations while selecting the best deodorant formula.
So, when we looked at comfort, there were a lot of factors that we considered. From texture to powders, the most important comfort factor we considered was how comfortable the deodorant is when you want to wear it all day. One important thing to note here is that many people may experience some uncomfortable irritation or rashes at first. Typically this is due to your skin not being used to the natural ingredients in these deodorants or their abrasive feel. That being said, some of you may legitimately be sensitive to some of the ingredients used in some of these deodorants, but for the most part, they are just a matter of getting used to. Most people find these are comfortable for 24/7 wear after they have used them a few times .


Potency
Good skin care is fundamental if we are to stay healthy and interact freely with others. Smelling clean and fresh is an automatic turn-on in social relations. However, the choice of a good deodorant is vital if we are to achieve this objective. There are numerous brands and natural deodorant formulations that are designed to meet particular skin needs. While we can all effectively use deodorants, some people have sensitive skin that may be reactive with one or another deodorant brand. The deodorants also come with some unique and specific features that make them sell. The best natural brands are all created from organic, non-harmful chemical ingredients that give them an edge over the other common deodorants.
When we looked at the potency each of the deodorants on our list we specifically took a look at the ingredients list as well. Many of the options on our list feature essential oils and other all natural ingredients, so if you know you are sensitive to any of the options featured, just make sure that that you steer clear from ingredients that you already know you are sensitive to. Some ingredients are also more gentle and better than others, so make sure that if you have sensitive skin you search for those your skin reacts to positively.
Expert Interviews & Opinions
Most Important Criteria
(According to our experts opinion)
Experts Opinion
Editors Opinion
Users Opinion
By Default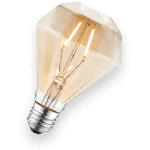 Tip
Trying to stay away from sweating through your deodorant? A long lost trick is putting lotion or oil on before you put on your deodorant, It closes up the sweat glands, and stops excessive sweating. Also gel deodorant is more efficient.
Natural
Going natrual is a good switch, Especially if for skin that is very sesitive.
Other Factors to Consider


Bottom Line
The quest for the best natural deodorant can be a challenge to many. A distinction between the common deodorants and natural deodorants is the point of starting. There are a number of things to consider before settling on your ideal natural deodorant brand, including ingredients, scent or smell, and your skin type. Remember that individual taste and preference also play a role in the choice you make regarding which beauty product to use. So, when you are searching for the best natural deodorant for yourself, make sure to take all of the factors we have discussed into consideration.
Make sure the ingredients featured won't irritate your skin and make sure that your deodorant is effective enough to fit your needs. Make sure that all of your ingredients featured in your deodorant can handle your needs and will keep you comfortable and smelling fresh. If you experience any irritation that won't go away, don't be afraid to try another brand--a lot of users report they had to do some trial and error before making their final decision. If you are a runner or an athlete, you will definitely want a deodorant that is potent, so take a look at reviews by actual users so you can take a look at what people have to say when it comes to truly keep the odor at bay.
Frequently Asked Questions
q:

What is the difference between common deodorants and natural deodorants?

a:

Common brands have chemical components, especially aluminum complexes that react with keratin in the sweat glands forming a pug that prevents sweat from coming to the skin surface. This interferes with the natural body mechanisms, exposing the wearer of the deodorant to skin related disorders. Natural deodorants, on the other hand, have are formulations with zero-chemical components and utilize purely organic natural plant and mineral ingredients, in either refined or unrefined form to complement the body sweat management mechanism.
q:

What causes staining with deodorants?

a:

Most people do not experience staining with deodorants, especially natural deodorants. However, it does happen. The main cause of staining is the overuse of the deodorants with every application. Manufacturers are aware that the body can only absorb a given and therefore give instructions on every application that commonly recommend 1-2 wipes. Exceeding this is applying too much. Another possible cause could be the reaction between an individuals' body chemistry with the deodorant. The skin reactions are due to one or another ingredient in the formulation. Our skin systems work differently from one individual to another and it is not easy to predict how your skin will react to a particular product. This is why it is usually advisable to try out what will work for you.
q:

Will the detoxification process react adversely with me?

a:

Transitioning from regular deodorants and antiperspirants that have chemical additives (e.g. aluminum based) to natural deodorants can make you experience some reactions as the body adjusts to the new formulation. Usually, the body releases toxins left by the heavy metals found in the chemicals used with regular deodorants. This will cause some discomfort with an increase in odor for some days after which you will be glad you made the switch to natural deodorants. Be patient while this process takes place; it is for the better. You can speed up the process by massaging your lymph area or natural essential oils.
q:

How much does the best natural deodorant cost?

a:

Natural deodorants are formulated from organic and pure natural ingredients that come from either plant products or naturally occurring minerals. They have no chemical additives that may result in harmful consequences with their use. Besides, the scents are also derived from natural oils and are long-lasting with a pleasant smell all day. The costs vary from one brand to another but are generally affordable.
Subscribe to our newsletters