10 Best North Face Running Shoes Tested In-Depth
last updated
Mar 06, 2019
Some running shoes just seem to stick out among the rest. Whether it be their quality, design, or long-term durability, good runners are hard to find and keep. With this in mind, we have looked at thousands of runners on RunnerClick, and we have a pretty good idea of what makes a pair of running shoes
stand
out from the rest. The
North Face
is a well-known brand that is making its name known in the running world as well. The brand has made significant contributions to the running shoe market—especially when it comes to trail running shoes. Their experience with making hiking shoes can be seen in their choice of durable materials and unique North Face styling. Check out various designs below.
In a Hurry? The test winner after 10 hrs of research
Ultra Endurance
Why is it better?
Great trail running performance for the average user
Flexible snake plate rock plate
Vibram megagrip outsole provides excellent traction
In a
Hurry? Editors choice:
Test Winner: Ultra Endurance

20
Researched Sources
2.5k
Reviews Considered
10
Hours Researching
12
Products Evaluated
Comfort
Stability
Durability
Protection
Terrain
By Default
In Depth Review Top 10
Ultra Endurance
Ultra MT Gore-Tex
Ultra Cardiac
Ultra 109 GTX
Ultra Equity
Ultra Kilowatt
Litewave TR II
Ultra MT Trail
Ultra GORE
Track Hayasa II
Table of contents
Criteria Used for Evaluation
Other Factors to Consider
Frequently Asked Questions
Sources
10 Best North Face Running Shoes
Great trail running performance for the average user
Flexible snake plate rock plate
Vibram megagrip outsole provides excellent traction
The added features make this shoe ill-suited for any use other than off-road running
If the Ultra MT is overkill for you and the Ultra Cardiac isn't quite burly enough then the Ultra Endurance is for you. It is the Ultra Cardiac's slightly beefier big brother that includes a rock plate and more aggressive outsole design. It is a purebred trail running shoe that will offer adequate protection on long trail runs.
Read more
Comfort/Stability
This shoe is slightly heavier than the Cardiac because of the added snake plate and but uses a nearly identical breathable upper. If you want the added protection of a rock plate then select this shoe.
Durability/Quality
Similar to the Cardiac, the upper is not intended to be indestructible like in the Ultra Mt, but rather meant to be breathable. It will certainly last for most every day running if you don't abuse it.
Cost or Value
The added features mean the Endurance costs slightly more than the Cardiac. You will have to decide if trail running specific features are worth the extra money, or if the versatility of the Cardiac is better for your needs


Vibram-MegaGrip Outsole
ESS tech
Gore-Tex membrane
Flash-Dry collar
Rip-Stop Mesh
Runners have suggested they would like a winder choice of colors.
A ladies shoe offering durability, protection, and comfort. To guarantee dryness the shoe provides an impenetrable moisture barrier and for unrivaled traction, the shoe features traction for dry and wet environments through the superb Vibram Mega-Grip Outsole. The North Face shoe is an exciting running experience, read our review and see if this shoe offers the performance which you are looking for.
Read more
Comfort/Stability
The Women's Ultra MT GoreTex ia a nice weight shoe at 9.1 ounces (258 grams) and the shoe comes with an 8- mm offset. This shoe is constructed to take on the toughest trail runs, you can comfortably tackle anything that a trail will throw at you. Great protection for ladies. you can trust the over-lasted ripstop mesh while also be confident that moisture protection is at the optimal level. Featuring awesome all weather foot protection through the built-in Gore-Tex membrane, if you want waterproofing combined with breath-ability which you can trust this is the shoe which performs. As you ascend or descend feel fully protected for the prevention of blisters through the innovative and stabilizing Flash-Dry collar. This great running shoe is offered in Rocker-Red with dark grey flashes.
Durability/Quality
Quality and durability are very high in this ladies performance running shoe, durability for a hard wearing firm grim comes from the excellent Vibram-MegaGrip Outsole system, feel confident while you run on surfaces which can vary as you ascend or descend. The Outsole is backed up by the two-piece midsole which provides durable long lasting forefoot and heel cushion and gives even more through the high quality performing ESS tech designed into the forefoot which will protect the foot from stones. The shoes offer maximum comfort and are durable long lasting and very easy to clean after a run on sticky muddy trails.
Cost
For shoes offering this level of durability, comfort, quality, protection, and stability, the price is right and you get a very good investment.


Offers an impressive amount of cushioning for the weight
Extremely breathable upper
Workhorse versatility can be used comfortably on roads or dirt paths
The breathable upper is less abrasion resistant than more aggressive models such as the Ultra MT
This lightweight cushioned shoe is one of North Face's most versatile options. From the treadmill to the comfort-focused gimmick free trainer will keep you running with its breathable mesh upper and comfort focused design.
Read more
Comfort/Stability
Designed to stay comfortable in any situation, the Ultra Cardiac offers less traction then more aggressive designs, but unless you are running on very technical terrain or in icy conditions, you will enjoy this shoe's lightweight simple design. This workhorse has everything the daily runner needs and nothing they don't.
Durability/Quality
The Cardiac is less rugged than the Ultra Guide or Ultra MT. It may not be as suited for extremely aggressive terrain but it is a lightweight option for logging miles on dirt paths and on the road. If you use it as intended, then the upper will outlast the plush EVA sole.
Cost or Value
The Ultra Cardiac is unmatchable in its price range in regards to quality and function. For comparison consider this review for the Best Nike Shoes.
Extremely versatile, beyond use as a running shoe
Very sturdy
Excellent traction in wet or dry conditions.
The versatility of this design means it is not a purebred training or racing shoe
Easily mistaken for a pair of hiking shoes, the Ultra 109 GTX is a burly and conservative solution for runners seeking maximum protection and comfort and who aren't concerned about weight. Durability, water resistant and excellent traction are what this shoe is all about.
Read more
Comfort/Stability
The 109 GTX offers much more stability than the average running shoe and is useful for a variety of applications outside of running. Its comfortable and conservative design would lend itself well as an everyday shoe or a companion on backpacking trips.
Durability/Quality
Durability is the 109 GTX main purpose. It's not the lightest or flashiest shoe, but it will outlast all of the bright trendy shoes. Built more like a pair of hiking shoes that are meant to last a lifetime than just a running season, you will find a use for these shoes long after the running season is over.
Cost/Value
The higher price of the GTX 109 is justifiable if you want one pair of shoes that can take you anywhere. Your morning run, the office, a weekend backpacking trip, the GTX is a versatile tool that will last.


Purpose built for overpronators
Breathable and lightweight
Versatile on and off-road performance
Specially designed for overpronators, the Ultra Equity is the Ultra Cardiac's purpose-built cousin. They share nearly identical features, but these are designed to prevent injuries in runners who need to correct their pronation. If instead, you are an underpronator, consider our list of the best shoes for underpronators.
Read more
Comfort/Stability
Designed for everyday comfort, the Ultra Equity offers less traction than other designs, but unless you are running on very technical terrain or in icy conditions, you will enjoy this shoe's lightweight simple design. This workhorse has everything the daily runner needs and nothing they don't.
Durability/Quality
The Ultra Equity isn't as overbuilt as the less the Ultra Guide or Ultra MT. It may not be as suited for very technical trails but it is a lightweight option for logging miles on or off-road.
Cost or Value
The Ultra Equity is an excellent value due to its longevity and ability to prevent injury.


Comfortable Design
Durable Style
Moisture-wicking
Great for long distance
The Ultra Kilowatt trail running shoes are perfect for any avid runner who wants a great pair of shoes for hitting the trails. They are durable, comfortable, and provide optimal stability.
Read more
Comfort/Stability
Ultra Kilowatt by North Face provide runners like you with a high level of stability and comfort while you are out on your trail runs. They apply a unique sole design that focuses on high levels of midsole protection and provides high levels of shock protection for your feet and legs. The Ultra Kilowatt shoes efficiently carry you on those longer runs and keeps you from experience sore and tired muscles as quickly as other subpar running shoes. The unique design technology both absorbs impact and provides you with maximum stability and support no matter what condition the trail may be in.
Durability/Quality
Like all of North Face's shoes, the Ultra Kilowatt shoes bring with them a high level of durability thanks to a commitment to the highest of quality. They are made of only the highest-quality materials and are made to last, making them a perfect investment for beginner and experienced runners alike. Their upper design has patented dry wick technology designed to keep your feet dry and cool even on the longest of runs, which helps the last longer and perform well run after run!
Cost or Value
These are high in cost but well worth the price. The Ultra Kilowatt shoes by North Face will serve you well and would be a wonderful addition to your running gear collection this season!


Lightweight
Great for both trail and road running
Great for long distance running
Minimalistic design
Eva cushioning
6mm drop
Highly durable
Water gets trapped in the upper's mesh
The Litewave TR II shoes is one of the best trail running shoes the North Face has to offer. They are simple, lightweight, and perfect for all runners--whether you participate in short or long distance running.
Read more
Comfort/Stability
These shoes can be used for both trail and road running. They are extremely lightweight and minimalistic--they do not use a rock plate, excessive lugging, and provide you with a firm heel counter. They use EVA cushioning and have a 6mm drop--allowing them to provide you with a barefoot feel during your runs.
Durability/Quality
Like most of the shoes from the North face, these are also highly durable shoes made from high-quality material. They provide additional midfoot reinforcement and feature a toe bumper for additional protection. They also utilize a thick, dual-density mesh material for added durability.
Cost and Value
These shoes come at a great price--and they are well worth the cost.


Uncompromising quality and durability
Lightweight design with carefully selected materials
Excellent traction
Relatively high price
Runners with wide feet may find the toe box a bit constrictive
This premium offering from The North Face is a stylish and protective option for serious trail runners. All of the positive elements from the other shoes on this list are present in this uncompromising shoe intended for the gnarliest off-road adventures and trail races. It offers unparalleled traction and protection.
Read more
Comfort/Stability
If comfort is your primary concern then consider the number 3 entry on this list, the Ultra Guide. The Ultra MT is built to conquer very technical terrain at a fast pace and has a snug cleat like fit in order to accomplish this. The exaggerated lugs combined with the Vibram mega grip outsole offer traction that rivals the La Sportiva Ultra Raptor while remaining lightweight. The 8mm toe to heel drop keeps you low to the ground.
Durability/Quality
The North Face made no compromises in their choice of materials and quality of construction in this model. In return, it provides uncompromising performance and longevity. It is built to endure 100-mile races and is gaining a following in the ultra-marathon community. Includes a snake plate rock plate.
Cost or Value
Although the Ultra Mt is one of the pricier shoes on this list, it would be hard to find a shoe that offers everything it does without sacrificing either performance or weight. If you need the best, this is it.


12mm heel drop offers plenty of support for heel strikers
Good design will protect your feet
Plenty of great colors to choose from
Plenty of plush cushioning
The trail-specific features are less pronounced
Another great entry from North Face, the Ultra GORE is a stunning example of a well-designed running trail shoe that offers great durability while still being stylish and affordable! What more could you ask for?
Read more
Comfort/Stability
Keeping in line with The North Face's commitment to quality, performance, comfort, and style, the Ultra GOREwill make you want to wear them every single day, even when you are not out running the track. They are made to reduce shock impact and protect your feet even on the longest and hardest of runs! If you want comfort and stability then the Ultra GORE is a shoe you have to try for yourself!
Durability/Quality
Like many classic running and training shoes we have fallen in love with over the years, the Ultra GORE will hold up well for a wide range of uses thanks to its durable design and quality craftsmanship. Whether you are at the gym running the treadmill, pounding the pavement, running the tracks, off racing through nature, or exploring mountain trails, these shoes will serve you well time and time again.
Cost or Value
For some runners, the Ultra GORE may be a bit more expensive than some other shoes they have used in the past, but if the North Face styling appeals to you and you want to make a great investment in your running future then these are definitely worth looking into!


Very lightweight despite the rock plate and generous lugs on the outsole
Excellent traction and protection on the trails
Have a relatively tight fit
Named after the Japanese word for speed, these shoes feature reflective elements for low light conditions and materials chosen for optimizing performance in cold environments.
Read more
Comfort/Stability
The Hayasa is more like an "off-road vehicle" then a "luxury sedan." You may find it to be a stiffer ride then other options but if you want excellent traction and control on rough surfaces then it is the shoe for you. If the Japanese mojo is your thing but you want more stability, check out the La Sportiva Bushido for comparison.
Durability/Quality
Very well constructed, the Single-Track Hayasa II can hold up to all the training runs you need to do to get ready for your race and still be ready to perform on race day without weighing you down.
Cost or Value
Although they aren't the cheapest option, these shoes include many hard to find features in a lightweight durable package.
Criteria Used for Evaluation

Comfort

Stability
Ascending, descending, flat surfaces, undulating trials, gritty surfaces, loose stones, rocks, roots make runner stability a paramount issue. We wanted to know id the shoe designers took notice of the need for stability by engineering innovative shoe tech into the shoe to enable solid stability at all times?

Durability
In terms of shoe durability the shoe must be able to perform, high trails on the North will hack away and test the shoe's outsole, we looked at stickiness, the type of rubber used in the sole construction, can the sole deal with sharp stones, mud, grass, dust, grit and ever-changing surface contours and shallows?

Protection
We checked out the protective features designed into the running shoe, the North face has a wide variety of surprising surface challenges and we needed to confirm that the shoes feature viable elements constructed into the shoe to protect a runner or hikers foot, especially the outsole. the toes, the heel and also the overall shoe structure.
Unique shoe innovation suitable to the challenges of the North Face was looked at in depth because this environment throws up its own set of unique challenges for both hikers and runners and it's this fact which attracts people to those trails. We wanted to see that the shoes have innovative shoe tech built into them with full consideration given to the unique environment.

Terrain
The North Face was a lot more than the little beach store that it used to be and launched its own brand line of trail running and trekking foot-ware. The approach for shoes was very creative and resulted in two very successful brands, Thermoball started the unique shoe styling for the North Face with shoe insulation provided by synthetic fibers which looked like "down" and FuseForm brought in new approaches into how shoe tech hardly built into foot-ware.
Here we are now fifty-three years since that little humble beach store opened and only sold mountaineering goods.
Among their customers, they can now list famous mountaineers, extreme adventurous skiers, hardy seasoned and novice trail runners wearing excellent trail running shoes, swift snow-boarders, endurance racers and people who just want to test their limits and explore a challenging environment.
Expert Interviews & Opinions
Most Important Criteria
(According to our experts opinion)
Experts Opinion
Editors Opinion
Users Opinion
By Default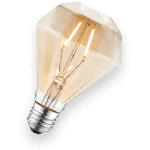 Get the Right Fit
Chances are that you haven't measured your feet in a while. Well, especially when it comes to ordering shoes online, it's very important that you make sure you've properly measured your feet so you know what size of footwear to get. The best way to do this is to visit a shoe store and have a customer service representative measure your feet, but there are also online size charts that can help you do this at home.
Check the Warranty
This may not be something many people are aware of, but the truth is that many manufacturers of high-end athletic products like The North Face provide extended warranties for many of their products: including their running shoes! Check the manufacturer's website and the reseller's store listing to see if your product includes one; that way, you can get any faulty or damaged products replaced easily.
Other Factors to Consider

Use
In the early 80s interest in Skiing had grown and the outlet started to offer a really broad choice of ski equipment, tents, backpacks, and sleeping bags, people were in the mood to explore and the North Face Shop entered a broader market.
In the 90s, athletically minded people sought interesting newer challenges, athletics combined with recreational exploring was ready to take off.
A company called TekWare were quick to join the party and started to offer products specifically for trail runners, hikers, rock climbers, and general products for those enthusiastic enough to go out and up into the wilds. Big rock walls, the ultra high country running and hiking trails, naturally beautiful environment brought many people all of them seeking healthy physical and psychological interaction with nature.

Value
Looking at cost, we were impressed to see that all the reviewed shoes stayed true in providing shoes which contained the performance needs, durability, comfort, stability, and protection which is needed. These standards were maintained even when shoe models are offered at different price levels. This means that runners can select shoes based on their own preferred style as all the shoe models to perform.
Frequently Asked Questions
Subscribe to our newsletters