10 Best Nutrition Apps Rated
last updated
Oct 10, 2019
In this era of heightened interest in health, exercise and fitness there are many tools to help ensure that the road to success is smooth and
stress-free
. Due to the tremendous impact running has on the body and its metabolism, nutrition plays a big role in the success of each individual's goals. Luckily, there are many apps that allow us to record and track our progress without spending tons of money and are easy to navigate.
With these
apps
, it is possible to not only record what you are eating but also determine how much to eat by calculating the fine line between calories burned during exercise and calories consumed.
Fear not! The holiday season is a time for joy and family and these apps will help keep you on track to achieving your goals for the year to come.
9
Researched Sources
1.6K
Reviews Considered
11
Hours Researching
15
Products Evaluated
Ease of Use
Features
Compatibility
Connectivity
Application
By Default
Best Nutrition Apps

Personal profiles can be easily updated as needs change
Viewing a daily calorie count is an effective way to achieve weight loss goals
Barcode scanning is slightly unpredictable, in spite of the millions of foods in its database
Without wireless signal users can't log in or record activity
With a calorie counter, exercise tracker and excellent community feature, the My Fitness Pal app provide a well-rounded design for users wanting a daily account of activity verses calorie intake with an element of support from others doing the same.
Read more
Health and Nutrition
With over 3 million foods in its database, users have access to a lot of nutritional information! Sync phone to website and enjoy perusing meals, creating shopping lists and sharing recipes. We like that as users become accustomed to new recipes and progress in their healthier lifestyle, new goals with exercise, weight loss and general health can be easily updated.
Recipe and Ease
With the community feature, there's a lot of food sharing and support going on! We like that users are particularly well-connected to others for interaction regarding challenges, exercise and meal planning. That entire meals' nutritional content can be displayed is an excellent feature. Whether it's a home-grown recipe [grandma's famous soup] or a chain supermarket, your health is better ensured through the detailed tracker. This makes choosing alternatives a snap, too!
Cost/Value/Availability
Free application provides a lot of features and is available for Blackberry, Android, Windows and iPhone

This app chronicles weight loss goals, fitness and tells you not only what's in basic meals, but provides information on your favorite coffee at Peet's and best crackers at Trader Joe's. The point is, there seems to be no task too big or small for this wonder app.
Read more
<strong>Health and Nutrition
Not only will the app tell users what's in food fave's at restaurants and stores, but it also provides best alternatives when dining (why the mushroom burger is a better choice than the BBQ burger at Red Robin, for example. When users input a family recipe or basic leftover, the app can provide nutritional ingredients.
The "loops" fitness feature maps your biking, running and other activities. Create and journal a circuit routine and track the combined calories burned from exercise with those lost from nutritional planning.
Plan a goal from quitting smoking, yoga or running a marathon. MyPlate will help you achieve it!
Recipe and Ease
Browse meals and recipes by category (weight loss, vegan, gluten-free and more]. Search through meal plans and learn fat, protein and other important facts about your food. A community feature also provides an opportunity to share foods, shopping lists and successful meal plans.
Cost/Value/Availability
Free membership option, but features are limited without a subscription. Available in Google Play/Android and IOS.

Educational resources including video coaching
Excellent, simple meals designed for specific goals
Fitness programs with a wide range of routines
Subscription necessary for meals, coaching and many workout routines
8fit Fitness at Home is a personalized fitness and nutrition plan that's helped over 3 million users get healthier. With an approach that combines consistent, daily good choices regarding food and exercise, it's hard to go wrong. With diet and health coaches at your fingertips, support is available for questions or concerns.
Read more
Health and Nutrition
We love that this app is well designed for at-home use. A first step is entering personal fitness goals [muscle strength, weight loss, etc.]. The app loads an individualized plan based on the information provided which includes daily exercise routines, meal plans and diet assistance. With educational guides, reasonable work out programs lasting 15-20 minutes per day, easy recipes and support, users can feel confident they will see results!
Recipe and Ease
A favorite feature of this app is the custom nutrition plan that boasts fat loss meals, carb control and other unique meal designs based on specific health concerns. A built in weight tracker with visual graphs and personalized stats allows users to monitor the impact dietary changes [and fitness] are having on overall weight loss and other goals.
Cost/Value/Availability
Users will have to subscribe, which is a small price to pay for this universal health and nutrition app. Available on IOS and Google Play.
4

. HealthyOut – Healthy Restaurant

Filters accommodate nutrition and taste
Quickly accesses chain restaurant menus with nutrition information, nationwide
Accommodates ongoing diet to include Atkins, South Beach and The Zone
Currently only available for chain restaurants outside the San Francisco area
This app makes eating healthy possible no matter where you're dining. Users can find restaurants that support dietary and fitness goals, even accommodating personal diets like South Beach or The Zone and Atkins. It's been referred to as a "pocket nutritionist" and boasts recommendation from doctors and other health experts. This little app packs a lot of value!
Read more
Health and Nutrition
Eating out or traveling doesn't have to mean discarding your weight or fitness goals. People used to resign themselves to vacation weight - the calorie and weight increase that was an inevitable component of a holiday excursion. It wasn't unusual to return from a trip feeling a bit hungover from changes in diet. Along the same lines, an evening out might have the same impact.
With the HealthyOut app, users are able to input personalized dietary information to include gluten allergies, meatless diets, sodium restrictions and calorie concerns. A list of chain restaurants nationwide [and non-chain restaurants in the San Francisco, California area] will pop up allowing users to make valuable decisions about restaurants, take out and even dessert or night club options.
Recipe and Ease
A favorite element of this app is that it allows users to truly customize their ideal dining wants. Not only are the health and nutrition elements detailed, but the app also has filter to select food types, from ethnic or vegetarian cuisine or more focused interests, such as actual ingredients. Users can also select nutritional and meal choices ranging in high or low end expense.
Between the great health value of this app, and the ability to hone in on restaurants and food types that provide personal wants, it's sure to make users feel healthier and happier!
Cost/Value/Availability
Free for iPhone, and iPod touch [3rd and 4th generation], and iPad with IOS 5.0 or later

Incredible recipes with calorie information and step-by-step, easy to understand instructions
Podcast keeps users interactive, educated and up to date
A holistic approach to health, combining diet and fitness
Less emphasis on weight loss for those desiring a more focused approach in this area
If you're looking for a paleo-specific nutrition app, Nom Nom Paleo is perfect. Recipes, goals, cookbooks and even a podcast combine to make a very cool, very fun nutritional experience. Founded by Berkeley educated foodies, Nom Nom Paleo reflects the love for food and the love for fitness embraced by its creators.
Read more
Nutrition and Health
Nom Nom Paleo offers a wide variety of meals complete with calorie counters to keep your paleo goals on target and healthy. Paleo diets can be confusing and even misunderstood, but with this app, users will feel educated about their nutrition decisions and more in tune with the history, meaning and positive health impact of Paleo. Podcasts, testimonials and community each provide insights into the relationship between the Paleo diet and exercise routines. CrossFit and other fitness programs are interrelated to dietary need and options.
Recipe and Ease
Nom Nom Paleo breaks down food groups for user ease. Segments on building blocks, poultry, eggs, seafood, plants and even treat help users understand how to combine foods for fitness and flavor. We love the 30-day plan, which offers meals and snacks to assist users with healthy eating without sacrificing taste. The meals are hearty and light and sweet and salty and generally speaking, fabulous! Don't be intimidated by fancy dishes like "Vietnamese Lemongrass Chicken" – recipes literally provide step-by-step instructions so even the most basic cook will become more seasoned.
Cost/Value
A wealth of information at a bargain price. Available in IOS and Android.

Calorie and Exercise tracker
Community support element
Some valued options only available in a premium version
The Fooducate app is a great nutrition information source and provides the latest health and food facts. It also uses your camera to scan product barcodes so that you know exactly what your food choices contain, from calories to ingredients. Take advantage of the exercise and fitness tracker, too. All this, for free!
Read more
Nutrition and Health
With the Fooducate app customers will feel more knowledgeable about the foods they eat, and the health impacts that foods have. The app helps to count calories and even offers an exercise tracking option. Quick access to ingredients allows users to make healthier choices about the products they purchase and eat.
Fooducate also provides a "community" component, which lets users interact, share information and progress regarding health and nutrition goals.
Taste and Recipe Ease
The app also helps users to select alternatives to potentially unhealthy food choices. Knowing that what you're eating isn't good is one thing, having a quick solution at your fingertips is very much another. Additional features offered in a premium version provide even more nutrition, recipe and community support.
Overall, the Fooducate App is ideal – between health and nutrition articles, product barcode/scanning accessibility, exercise tracking, community support, great recipes and alternatives, users are definitely on the road to better health, fitness and great food!
Cost/Value/Availability
The app is free to get, but users will have to upgrade to access more premium provisions. Available in IOS and Android.

Awesome technology – sync to the Lose It website or even your doctor's office with your updated blood pressure results!
The forum provides shared motivation, meal planning, and insights
Daily calorie tracker provides an excellent way for users to stay on top of their overall weight loss goals
Awesome technology – sync to the Lose It website or even your doctor's office with your updated blood pressure results!
The forum provides shared motivation, meal planning, and insights
Daily calorie tracker provides an excellent way for users to stay on top of their overall weight loss goals
The Lose It app lets users input personal weight loss goals and choose a timeline. It then selects a daily calorie intake guideline and further provides within its database a bevy of chain restaurants, grocery stores, and food product. In other words, the app not only provides the caloric information users require to meet fitness and health goals but also takes individuals to the right food choices for success.
Read more
Nutrition and Health
We love how Lose It not only makes food recommendations regarding healthy foods for user's specific diet and weight loss goals but how it takes individuals to restaurants, name brand grocery stores and directly into product information for more accessible eating plans. This helps users feel they have broad dietary choices without sacrificing weight loss.
Lose It also puts individuals at the helm of their own ship, providing meal by meal calorie intake, and measuring it against daily goals. Has the user eaten more than allotted for that day? Is there room for an unexpected dessert?
The app is an essential part of a healthy weight loss program, providing excellent information about healthy foods, unhealthy foods and good or bad eating habits. We love that phones can be synced to the Lose It website for additional information and support, including a great, easy to access the forum.
Recipe and Ease
Food and meal planning not only assists with weight loss but offers excellent information and plans for other health issues like chronic inflammation, high blood pressure, and glucose problems. Updated, weekly meal plans provide a fresh approach to a can-be boring part of a weight loss program. Lose It publishes interesting and unique meal ideas to keep its users feeling more motivated. To feel more supported, the community accessibility provides a forum for sharing how different recipes impact diet, and which meal plans feel simple and doable vs. more challenging recipes.
Cost/Value/Availability
Free for general components, compatible with iPhone, iPod Touch, iPad

Information and education for every body type, fitness need and diet goal
Calorie and exercise tracker
Detailed – may be a bit intimidating with so many features.
This app is a multidisciplinary approach to great health. Upon entering a user profile, a plethora of information opens up, uniquely designed to meet individual needs. Calorie counter, exercise support and great recipes (new healthy menus posted daily) make for an overall excellent app. Free to get started.
Read more
Nutrition and Health
We love that Fatsecret has so many options. The recipes are endless, and new recipes are posted each day. Enjoy a flaxseed smoothie or berry nut salad – calories and nutrition included. The app helps users to make wise nutrition decisions based on up-to-date information about food, healthy products, and individualized concerns. Heart-healthy diets, nutrition for weight loss or maintenance, and food choices for other needs are all at your fingertips. Plug in exercise levels, type of exercise, and let Fatsecret determine how many calories you'll burn per workout, and the best diet to accommodate your goals.
Recipes and Ease
Fabulous recipes and various cooking styles are accessible. From gourmet to the simple, you'll find the right recipe, style and nutrition. Fatsecret breaks down food types, categories, and diets to help users select the right choices for personal wants. Going shopping and selecting a week-long menu just got easier. User profiles let Fatsecret determine best foods, and recipes for individual body type and taste.
Cost/Value/Availability
Free to get. Apple Watch app is also accessible. Available in IOS and Android.
9

. FitWell Personal Fitness Coach

24/7 fitness and nutrition coaching
Need-specific diets and meals
Created by athletes and nutritionists, this app makes it possible for users to have a personal chef and fitness coach in one on your phone! Nutrition and health are connected. With the FitWell app diet and activity are both addressed so that ultimate health is achieved.
Read more
Health and Nutrition
With 300+ workouts and aligned dietary options, FitWell is an excellent app for all fitness levels and both men and women. Inputting information results in a personalized fitness program with adjacent foods to compliment your workouts and weight management. The creators refer to their program as "smart" exercise and diet, with specific tailoring so that users are more successful. There are many types of workouts to choose from as well as a calorie counter, activity monitor and personal trainers and nutritionists.
Recipe and Ease
Once users have set up a personal profile, the nutrition feature provides person-specific meals, planning and ingredient information. You're a diabetic wanting to lose ten pounds with walking as your exercise? FitWell will design your perfect meals, map your fitness and remind you when to exercise and even to drink water! Low carb, veggie and Paleo diets are each provided, simply. Let FitWell see to a daily recommended allowance of carbs, proteins and fats without jeopardizing your goals. And love the delicious foods, too!
Cost/Value/Availability
Free with some cost for upgrade. Use with Siri and compatible with iPhone, iPad and iPod Touch

Unlimited, creative selection of all types of plant-based meals and desserts
Love the kid friendly section
Subscription fee, which automatically renews without reminders
Unlike many nutrition apps, Live Up!+ does not contain exercise or calorie tracking components
Live Up!+ is an app geared toward making a plant-based diet more accessible and less intimidating to achieve. A wide range of recipes lets users select from vegan, vegetarian, gluten-free and other specifics to achieve wellness. We love that the dishes are wide ranging, fun and even kid-friendly!
Read more
Health and Nutrition
While plant-based diets continue to rise in popularity, it can be a bit daunting to hop on bored the vegan train. For many, a meat dish has served as a main course in most meal. Replacing that chicken, lamb or steak with something vegetarian and yummy can seem perplexing. With the Live Up!+ app, nutritional meals are provided in a user friendly format.
Customize plant-based dishes for breakfast, lunch, dinner or choose desserts, appetizers, sides or salads. It's all here, and attainable for even the most basic chef! Information includes sugar content, healthy sweetener substitutes, detailed list of ingredients and health related content, educational information regarding plant-based diets and dishes and their positive impact on health.
Recipe and Ease
It truly couldn't be easier to use the Live Up!+ app for meal planning. Select raw foodie selections, basic vegetarian or diet specific filters like no sugar or gluten-free filters and enjoy the bevy of options for each and all. We love the category on healthy detox, and the special section for kids' meals. From creating a shopping list, emailing it to yourself, social media or friends, to the step by step cooking guides, you're never alone in the process toward your better health.
Cost/Value/Availability
There is a small subscription fee which includes 8-10 new recipes per month. The nutrition you'll gain from the host of recipes and guided preparation assistance is well worth it!
Criteria Used for Evaluation


Ease of Use
First impressions are everything. People judge books by their covers and apps within the first few seconds of usage. That is just human nature. So how can a nutrition mobile app make a great (and lasting) impression? The key is a great user interface (UI). The simple display that an app has and how it operates is crucial to its efficiency. This is especially true with free apps, because of a large amount of churn. If the mobile app does not look and perform as well as a similar app, the user will not bother to learn more about the capabilities of the app. These 10 best nutrition apps have great consideration for the fact that the user might be using the app from a mobile device with a small screen display. As a result, the UI is unobtrusive, mitigating designed features of the app, that does not come up with a new use or a new feature function to the mobile app. If it does not add value, it's eliminated. The apps should be able to focus primarily on the main task, and that is making sure you have a healthy and consistent diet plan, elevate the most relevant content, and give users a simple path guide for them to follow for easy navigation.


Features
Food logging also is a popular feature. Some nutrition apps will allow to enter or alter the data about your meals after you are finished. The apps show your synced data. This helps in making sure your data is correct and always updated, some will even give you reminders and notifications if you forget to enter the details. It will monitor the type of food and the type of drinks you take and use it to get the amount of calorie-burnt.


Compatibility
Does the app have compatibility issues with some devices? You should first check if the nutrition app you want to purchase is very compatible with the smart device you have. This will determine how efficient the app will function. Though in Play Store or Apple Store they have an automatic check, that is used to determine if an app will be compatible with the device you own. This helps you from both wasting your time and money, downloading an app that is not compatible with your device.


Connectivity
Some diet tracker apps will allow you to interconnect with other mobile applications. let you connect to these third-party apps, allowing you to sync your data from one app to another. This is important in making sure you are able to achieve your fitness goals, and also determine how your eating habits are affecting your other sporting activities.


Application
The design of the app is very important. Its what attracts the user before even downloading the app. Simple colors and simplified data presentation can be useful in helping the user understand what the app is doing and the instructions. The design will determine how user-friendly the app is. Nobody wants to spend a whole day figuring out a simple instruction on the app, also the display of the app is also important.
Expert Interviews & Opinions
Most Important Criteria
(According to our experts opinion)
Experts Opinion
Editors Opinion
Users Opinion
By Default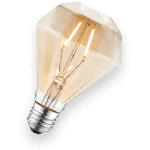 What's The Point?
Whether you are looking to lose weight or just stay healthy, a nutrition app could be just thing you need. Regardless of if you count macros or just calories, these apps make it so much easier to do and tailor themselves to your needs. You will be able to get the help you need to set realistic and attainable goals and will find that it is easier to lose weight, stay healthy, eat right, and be happier and healthier overall.
iPhone VS Android
Nowadays, most apps are available for both--lucky us! However, some may only work with one or the other, so just be sure to consider your platform when searching for the right app. There are pros cons to both platforms so it really comes down to personal preference and what you are already using.
Checking as You Need
Nutriton apps can be a great way to boost your workouts and keep yourself on track with your goals. However, many people get overwhelmed at first and feel that they should be checking and using the aps every day or ultiple times a day. This can work and be good but you need to use these aps in a way that helps you and fits your lifestyle rather than doing it too much and putting too much pressure on yourself.
Remember it is a Tool
A quick word of warning for anyone who is using or going to be using these kinds of apps in their wellness journey- Remember that they are tools. They will help guide you in the right direction and will give you valuable data about your day to day routine and how it impacts your health. But it is just a tool. It is not your master and you are not its slave. Do not live your life by your app and do not let it rob you of your joy or take your own power away from you. Use it as it is meannt to be used and do what you want and can to better your own health!
Other Factors to Consider


Bottom Line
Daily you meet many people running in order to get rid of the extra pounds, and be able to be physically fit hence have a healthier life. Running is considered to be a fine sporting activity which is also very dandy. Whether you want to have that sexy body for an outing at the beach, or have the six-pack abs you've always desired or maybe its just to get a healthier lifestyle, having a nutritional app in your device is very important. Nutritional apps are available Play-store and Apple-store but then not all of them will suit you or are best for you. Of course, there is something for everyone in the above list of our best nutritional apps. You'll find mobile apps, which offer step by step guidelines — like an expert in nutrition, with detailed meal plans and even calculators to help you determine your nutrition level, at a very affordable cost. From simple breakfast and lunch to post and pre-workout diets for trainers and more, you will get a great nutrition partner.
Eating is one of the most effective ways that is recommended if you want to lose weight. Its also recommended in strengthening muscles of the body by providing the human body with the correct type of nutrients. It's an important aspect of every human being and having the luxury of following your diet from your phone gives a great comfort with regards to eating healthy. Some time back athletes had to use special eating charts and constant visits to the nutritionist in order to keep track of their eating habits, nutrition level, and deficiency, but with the recent developments in mobile apps that are sports and health-focused, all these can be done just with your smartphone. From simple food logging of your every meal to changing your eating habits into a transformational process filled with fun, these nutritional apps have been developed in order to turn you into a physically fit human being. There is a wide range of nutrition apps that one can download from the different app stores, but a clear and detailed analysis of these apps have enabled us to come up with a list of the best nutritional apps for you.
At times it might be difficult for a person to judge most of the mobile apps without having to before downloading it, though, so you should check for reviews of the application which are always available on many consumer websites or the common app stores.


Use
Downloading a nutrition app, is a very easy thing but then at the end of the day, will the app play the important role of helping you achieve your fitness goals. Its important that you understand what your nutrition goals are and how the app is going to help you achieve them. It can be to lose weight, gain mass, or just to maintain that lean figure. Diet apps have turned to be very helpful to many people with regards to eating the right diet and leaving a much healthier life.
If you have a particular diet goal you want to achieve, like losing weight, gaining mass, its good to be certain that the nutrition app is developed specifically to cater for that or can be customized to fit into your nutrition goals. An app can have some advanced additional features that will help you to achieve your nutrition goals, different athletes have different nutrition goals, solely depending on the type of sporting activity they are involved in. So an app that functions well for a runner might not be the best nutrition app for some involved in weight lifting. Also the apps vary depending on the users, beginners are advised to go for the simple apps that give clear simple instructions while those advanced with regards to nutrition dieting can go for the more advanced mobile apps.


Effectiveness
Make sure the diet app is efficient, this means 100% accuracy and efficiency in data collection. These are qualities that are most sought after by users when looking for good nutrition apps, that's why it's good to pick a diet app that not only works well with regards to data keeping but also keeps accurate data. As this will help you in achieving your fitness and diet goals easier.
Each day we use different apps on our mobile phones that help us to perform different tasks. You probably have that favorite app you love because it has never crushed, it's also very fast in executing the different commands. These are the type of apps you would love to have on your phone because of their speed and amazing stability, not to mention the constantly updated versions that are always available. That is why it is important for your diet app to be stable and fast at all times. The above best nutritional apps are among the most stable apps that you will find in the app store and they have amazing speed with regards to user command response. Speed is a very important feature in the above nutrition mobile apps.
Get ready to get fit!
Frequently Asked Questions
q:

Can an app infect my smartphone with harmful software (malware)?

a:

Yes this is a great possibility, this is because the technology world has both good and bad developers of mobile apps. Signs of malware in your phone could be you sending texts or information via emails that you did not permit, or automatically installing apps without your consent. If you suspect that an app might be the cause of having malware in your phone, you should first uninstall it then seek help from customer support. Then you can reach out to the carrier of your mobile phone for more help on how to remove the malware. Though there are some mobile apps that are created to prevent any malware from infecting your phone. Its always best to play safe with your android device.
q:

Do I need to constantly update my mobile apps?

a:

You will be receiving constant notifications from your app if there are new updates for the app. Updates enhance the functionality of the app. New versions of the apps should be able to security patches that are able to protect the data you allow the app to access. Always make sure you check whether your diet app has any new updates, since the updates may be useful in helping you achieve your diet goals. Though it is important to note, that only install the updates after checking your device's compatibility and also whether you will be able to fully understand how to utilize the updates.
q:

How will I know what type of information will be accessed/shared?

a:

Each time you download and install a mobile app, the app will ask for permission to access some of the data in your phone. Though you have the option of going through the details of the app in the app store, consumers reviews and a little more information about the developer. This will help you determine the credibility of the app with regards to the data you will be allowing the app to access form your phone. For instance with nutritional apps, they have a food logging feature. Food logging also is a popular feature. Some apps let you change or manually log the details of your meals after you are finished. The apps show your synced data. If you are not comfortable with apps having access to information in your phone then you can always limit the apps' access by changing the settings in the privacy settings. Or you can deny access the very first time you install the app in your mobile device
q:

What are the types of private data, that are accessed by mobile apps?

a:

When you initially sign up to any app store for the first time , you provide details about yourself. Each time you down load an app it will ask you to grant it access to some of the information in your phone. Some apps will have to access the data that is primarily relevant to their functionality. For instance with nutritional apps, they have a food logging feature. Food logging also is a popular feature. Some apps let you change or manually log the details of your meals after you are finished. The apps show your synced data. But then if you don not want any mobile apps having access to information in your phone then you can always limit the apps' access by changing the settings in the privacy settings that can be found in your device. Or you can deny access the very first time you install the app in your mobile device.
q:

Why are there some mobile apps that are free?

a:

As you scroll through the app stores you will notice that some of the available mobile apps are free for downloads while others you have to pay for them. This is majorly because the owners of the free apps have many other options of making revenues. Some offer advertising slots to other apps in their applications, while others have upgraded versions of their apps but then a t a higher price( only the simple basic version with limited features is free), then there are those apps that sell features and finally there are the apps that are free because they act as a bait for consumers to have interest in additional products form the same company.
q:

What kind of things can these nutritional apps help me with?

a:

These apps come in many different types and can help with a range of health, wellness, and fitness goals. Some apps are made to track your steps taken and calories burned. Some focus on your vitals such as heart rate and breathing during your workouts. Other apps are made to help you track calories, types of foods, proteins, carbs, and other nutrients. Many apps will track distance walked, hours logged per week, and other data that can help you see what areas of your fitness regiment are working and what areas need a little more help and tweaking. Finding the app that is right for you can do a world of wonders for your health and wellness and overall fitness.
q:

Are these apps necessary to be fit and healthy?

a:

All you really need to be fit and healthy is the knowledge of what you should be doing and the willpower to actually do it. Most people, however, are lacking in one or both of these and thus they struggle to stay fit and healthy. Many of these apps help you know what you should and should not be eating, how you should be working out, and what you can do to stay healthy. These apps also help you see the progress you have made and can help you stay motivated during the difficult stages of your wellness journey. So they are not necessary but many people find these kinds of apps to be very helpful and a real game-changer for them!
q:

Are there apps designed for people with specific or special needs?

a:

The old saying of - there's an app for that- is pretty much true here as well. There are fitness and nutrition apps that will track just about anything you could want. There are apps that will help you with your workouts and weight loss goals. Apps exist that will help you count calories, pounds lost, miles walked, average heart rate, map your walking routes, plan your meals, and much more. No matter what your health goals and needs are, you likely will be able to find an app that can help!
q:

I have a pre-existing condition, can i still use these apps to stay healthy?

a:

Individuals who have health issues can benefit greatly from these kinds of support apps. People who need to track certain things such as carbs and sugar if you are diabetic, or fat intake if you are watching your cholesterol, can benefit greatly from nutrition apps like these. However, you should always work closely with your health care provider and talk with him or her often about your workout and diet routine. It's also a good idea to share your data and tracking results with them so they can help you stay on track and help you achieve and maintain the highest level of health and wellness possible!
Subscribe to our newsletters