10 Best Patagonia Hats Tested
last updated:
May 06, 2020
Patagonia is known for its quality and durability. Regardless of the season, this brand's headgear is essential for all
outdoor runners
. It isn't just for times of inclement weather. Having the best Patagonia hats with a good sturdy bill can actually improve your field of vision when you're dealing with areas of strong sunlight or when it's too windy for comfort. Some runners prefer to avoid
sunglasses
because they feel that they obstruct their vision, or they simply bounce around too much. One of the lesser-known functions of a good hat is to keep things out of your hair and face when you're running through fairly dense areas. If you've ever had a mouthful of gnats because you were running too fast, or taken a bumblebee to the face, then you understand this completely!
This is the best product on our list that is currently in stock:

P6 Trucker
Why is it better?
Fits well
Affordably priced
In a
Hurry? Editors choice:

Test Winner: P6 Trucker

4
Researched Sources
1100
Reviews Considered
16
Hours Researching
25
Products Evaluated
Comfort
Fit
Style
Materials
Effectiveness
Color
By Default
Criteria Used for Evaluation
Expert Interviews & Opinions
Most Important Criteria
(According to our experts opinion)
Experts Opinion
Editors Opinion
Users Opinion
By Default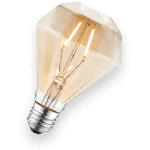 Underbill shading
Hats best suited for running will have a darker underbill to reduce the sun's glare.
Mesh is best
With a larger hat, you're definitely going to need some breathability via meshing.
Take care of your hat
As a general rule, you usually should not wash your Patagonia Hat in a washer and it should never be tossed in the dryer. These mechanical methods of cleaning can damage the materials and stretch the hat out of shape and damage the bill and other components. It is best to hand wash your hat if it is really dirty and to do spot cleaning as match as possible to deal with spot stains and messes. This will keep everything in shape and will avoid excessive wear and tear to your hat.
Other Factors to Consider


Value
Getting the right hat can be a difficult task and we try our best to ensure you get what you are looking for based on certain factors and that is how we are able to arrive in the list of the best Patagonia hats. When it comes to the best Patagonia hats, we also relate to the difficulty of going to the market and how difficult it can be to go out looking without any factor to put in place that can make the search just a little easy.
Patagonia hats are in style and that makes it best Patagonia hats accessories that there is out there and by having to buy them you stand a chance of being confused if there are no guidelines that will help with all the choosing and selection, we strive to make things easy by providing what is in the market for you to have a clue of what to expect, we put down some of the factors that cannot be ignored and also go ahead to put other factors that we think are crucial too, we have listed the best Patagonia hats below for your consideration too.
Without mentioning cost we will be omitting a factor that influences all the other factors, for you to get the best quality the price matters, for you to go out shopping for the hat cost must be in your mind, especially if you want to work on a tight budget and save, you will need to be influenced by the great decision of cost.
Ensure that you never become a victim of this factor as sometimes we tend to get blinded by how much a product is then we make a decision based on that instead of considering the fact that we need to get a good product in terms of other things, the cost needs to be relatable to the material or fabric that you get at the end, as an option from the best Patagonia hats.


Durability
This comes with quality since the better the quality the more durable it will be and more to it is that the better it will look on you, getting the best Patagonia hats will make sure it serves you right by doing so you need to know that fabric that you want to buy must be durable enough to prevent you from making trips to the store and not just that this will make you feel very uncomfortable as it will be of poor quality, they all related to cost as well as it is known that the more pricey a product is the better results we are more likely to get from it. Having to get the best hat will help you in your daily workout.
Not all the time the cost is related to the product quality and durability but in most cases that is what happens, ensure you get the right quality if you relate it to the cost but before that work with the quality first then the price will follow.


Breathability
One of the key features that people love when it comes to Patagonia Hats is how breathable their design is. These hats are made to have good airflow and will help keep you cool and comfortable while you are out for a run, working out, or simply running errands. We made sure to take breathability into account when we compiled our list of the best Patagonia Hats to include on our guide here.


Protection
Hats are made to protect your head and your eyes from the heat, sun, wind, dust, and other environmental factors that can make being outdoors difficult. Patagonia Hats are made to protect your head and to make outdoor runs and workouts more comfortable. They will also help to keep you safe while you are out and about. The RunnerClick review team made sure to include this aspect in our search and rating process.


Visibility
More than just being something to help others see you while you are out and about, these Patagonia Hats can go a long way in helping improve your ow visibility as well. They help shield your face and eyes from the sun and will reduce glare and make it easier and safer for you to run without worrying as much about the sun getting in your eyes. This was an obvious factor we had to consider during our selection.
Frequently Asked Questions
q:

How should a Patagonia hat fit?

a:

The fitting depends on your head shape and also how you want the perfect fit to feel but ensure that you get the best Patagonia hats that can be adjusted to the fit you want as this will ensure that you get what you need anytime you need it free or a snug fit keep away from a tight hat as this makes your headache and pain or worse, having a headache when running or just walking or doing anything can make one feel very irritated and uncomfortable too.
q:

How do I wash my Patagonia hat?

a:

Washing the best Patagonia hats is a little bit more complex than a regular t-shirt or pair of pants. Don't use too strong a detergent, and a washing bag will protect their shape much better. Keep the temperature low and don't put them in the dryer. Air drying is best.
q:

Which material Is best for a Patagonia hat?

a:

You really want a material that has solid moisture wicking abilities. This will not only help the materials dry faster from sweat, but will also make for a healthier hat that can be cleaned easier so you will have less build up of bacteria. What you don't want is materials that will soak in sweat and make you dump as this might result in a strong odor coming from your hat after long hours of working out. Makes sure that you are able to get the right material for the best Patagonia hats to be on the safe side.
q:

Is Patagonia a good company?

a:

Yes! They've been around since 1973 and are still one of the most popular makers of outdoor apparel. All of the best Patagonia hats come with a lifetime replacement warranty, so if it breaks due to materials or craftsmanship you can always return it and they'll either fix it or send you a new one. They're also a leader in the movement towards better sustainability in outdoor apparel and sponsor several climate changes and protection initiatives in addition to their own programs such as using recycled materials and Protect Our Winters.
q:

Do I need more than one hat?

a:

Most people end up having more than one Patagonia Hat by the time they realize how great they are. There are several benefits to having multiple hats. One is that it allows you to have a diverse selection to choose from so you have different hats for different moods or activities. Two is that you can spread out the wear and tear among multiple hats so no one hat wears out too fast due to excessive use. And three is that you can save money in the long run but getting hats you know you love and keeping them on hand so you don't have to rush out to buy a new one at an inconvenient time. So, it may be well worth considering getting multiple Patagonia Hats for your running gear collection.
Subscribe to our newsletters