10 Best Plantar Fasciitis Socks Reviewed
last updated:
Apr 10, 2020
If you are looking for the best plantar fasciitis socks, then you have come to the right place. Here we will go over the best of the best selections currently available to choose from, along with their pros and cons and what to look for before making your purchase—so check out all of our reviews.
Those of you who deal with plantar fasciitis know just how painful it can be…and when your symptoms flair up having a pair of these socks for plantar fasciitis can be a game-changer when it comes to helping you treat and prevent your symptoms.
The socks on our list feature compression to help treat the
pain that comes with plantar fasciitis
—so, these special socks are totally worth the investment if you want to get the relief that you desperately need.
Check out our top picks below!
In a Hurry? The test winner after 10 hrs of research
SB SOX Compression
Why is it better?
Lightweight & breathable
Moisture-wicking for cool feet
Comfortable minimal seam design
Targeted compression
In a
Hurry? Editors choice:
Test Winner: SB SOX Compression

2
Researched Sources
2.5k
Reviews Considered
10
Hours Researching
16
Products Evaluated
Materials
Breathability
Comfort
Durability
Compression
By Default
Top 10 Socks for Plantar Fasciitis
Criteria Used for Evaluation

Materials
When it comes to the best arch support socks for plantar fasciitis you need to make sure you look at the materials it is made of--because they can literally make or break your socks.
Invest in socks for plantar fasciitis that has been manufactured using durable materials. Be cautious of thick materials as they tend to get extra warm or may even cause additional irritation. Athletes prefer socks that can keep their feet dry and non-smelly. The ability of a sock to comfortably absorb all the sweat makes it very comfortable to wear for a long duration of time without fear of your feet getting smelly.
Keeping your feet dry reduces the chances of your feet producing any form of odor, so you get to deal with the pain in your feet while keeping your feet dry and clean. Since you plan on having your pair of socks on for a long time then you will want to look for something lightweight. This means you are looking for comfortability.
You can wear these socks for plantar fasciitis during the day, while you sleep, or both if that is what works for you. Since they are comfortable, you are more likely to use them, which makes them more effective than something uncomfortable you won't want to use very often.
The other part is to make sure you get the correct type of compression when buying your socks. You should buy socks that provide an extra tight feeling to your feet, this is because they can cause heel pain instead of reducing it. Apart from that they can cause numbness and limit proper blood circulation around the foot.

Breathability
Investing in a pair of socks that provides the right amount of breathability is a must--which is why we rated each of our top picks based on the breathability they provide.
Breathability is a very important factor to consider when choosing a compression sock for treating and preventing plantar fasciitis. Whether you wear them while running or working out, throughout your daily routine, or even when you sleep at night, if the plantar fasciitis socks aren't breathable your feet will get hot and sweaty, and the sock will become saturated and smelly.
All these things will lead you to not wanting to wear them. And if you don't wear them your plantar fasciitis won't get better, so be sure to take breathability into consideration when choosing the right sock for you. All of the plantar fasciitis socks on our list are breathable, but some more than others, so you may want to consider whether you'll be using the socks during exercise or just during normal use and sleep.
If you're going to be using them while exercising you will want to look for the most breathable option possible, while if you're just going to use them around the house or for sleeping you may be able to get away with something a little less breathable. Whatever you decide to get, just make sure you invest in products that work for you.

Comfort
When it comes to anything you wear, you need to make sure you are comfortable in it when you wear it--so you don't have to worry about any uncomfortable or painful side effects.
Here at RunnerClick we want you to be comfortable, whether it's during your run, during your daily activities, and even while you sleep. That's why we made sure to only include socks on our list that have been rated as being very comfortable by reviewers. Why is comfort so important?
It's simple; if the socks aren't comfortable, or even worse cause you additional discomfort beyond the plantar fasciitis you already have, you won't want to wear them. And if you don't wear them they can't help your body recover from plantar fasciitis. So be sure to check out the comfort ratings while choosing the best sock for you, that way you'll be sure to use them as often as possible.
All in all, if you want to make sure you get a pair of plantar fasciitis socks that work for you, then you need to check all of the features you need to ensure they fit your every need. Although there are several factors we looked for when it comes to comfort, it is important to remember that comfort is often a matter of preference so make sure you get something that works for you.

Durability
We all want to make sure we invest in products that are built to last, so make sure you check out what each of our reviews had to say about the overall durability of each of our top picks.
Whether is shoes, clothes, or compression socks, we all want our gear to be durable and last a long time. That's why we were sure to include only products on our list that have been proven to be not only effective at treating plantar fasciitis, but durable as well. Because of the nature of the fabrics used in compression socks, they tend to be thinner and a little less durable than other socks.
Still, if well taken care of any of these plantar fasciitis socks should give you plenty of use for your money. We recommend washing them after each use to remove dirt and debris that can cause friction within the sock material and lead to premature wear and tear. This is especially important for those who want to keep your socks nice and fresh.
At the end of the day, in order to figure out how durable a product is we took a look at the materials each plantar fasciitis sock was made of as well as what real-world users had to say about how they hold up--because sometimes the best way to know how durable a product is to put it to the test to see how it really holds up to the test of time.

Compression
Compression technology is one of the best things to treat pain and increase recovery, so it is no surprise that socks that address plantar fasciitis feature compression in them.
To help prevent and treat plantar fasciitis the ideal pair of socks must be able to effectively compress the area around the ankle of the foot and the bottom part of the leg. These are the areas that tend to suffer the most from plantar fasciitis. Make sure the plantar fasciitis socks are able to fit perfectly as this will, in turn, reduce the pain in your foot.
Other benefits of wearing a pair of compression socks are that they hasten the healing of your foot and help increase your circulation. They also speed up recovery and prevent pain from reoccurring. The compression speeds up the blood flow--which is why the compression technology speeds up your recovery and diminishes your pain.
All in all, the best socks for plantar fasciitis often feature a lot of compression as well to ensure that you get the pain relief you need. if you have never used anything with compression before you will find that it may be a little uncomfortable at first so if you need to slowly increase how long you wear the socks that is totally fine to do.
Expert Interviews & Opinions
Most Important Criteria
(According to our experts opinion)
Experts Opinion
Editors Opinion
Users Opinion
By Default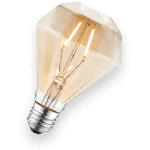 Not Too Tight!
Compression sleeves are intended to promote blood circulation by providing a therapeutic level of tightness. However, if you wear a compression product that is too tight, the opposite will occur and your blood flow will be severely hampered.
Be sure to watch out for excessively tight-fitting compression gear.
Add Some Ice
When dealing with a painful case of plantar fasciitis, one effective method of pain relief that helps with treatment is applying an ice pack. This is especially useful in conjunction with compression, which is why both are part of the RICE treatment.
Other Factors to Consider

Support
These socks are very helpful for instances when you do not have the privilege of massaging your feet gently and putting pressure on your heel. The correct pair of socks to deal with this condition must provide you with the adequate support needed for the arch curvature of your foot. This gently stretches the athletes' plantar fascia.
If you need serious support, you will find some of the plantar fasciitis socks on our list offer more support than others--so if your foot issues stem from a lack of support then make sure you take a look at the options on our list that have localized support in the arch area of the sock--to ensure you end up getting the relief you need.
On the other hand, if you don't need a ton of added support on your foot, we also have compression socks on our list for you. These plantar fasciitis socks have a ton of additional features outside of support, so make sure you take a look at what you need--this way you end up choosing the socks that provide you with the right amount of support and compression.

Fit
The perfect pair of socks must have the ability to provide maximum support to the curvature of your foot arches. This will encourage the stretching of the foot's plantar fascia. Opt for socks that have compression zones, with a large focus on the footbed and ankle. The socks should have a stimulating effect on the rate of blood circulation around your body.
Socks with a good fit can be worn together with your normal socks for 24 hours. For the most part, the majority of the plantar fasciitis socks on our list are designed to be compatible with another sock. This is especially important for those of you who don't like the open to and/or open heel design of some of the socks on our list.
Before you make your purchase, you need to make sure you measure up to get the right size if you are ordering your plantar fasciitis socks online--however, if you can get into the store that would be the best way for you ensure you are purchasing the right size to fit your needs, so just make sure to keep all of your needs at the forefront of the decision making process.

Value
Socks for plantar fasciitis are cheaper than other orthotic devices that treat plantar fasciitis. However, it is important you stay clear of inexpensive products made from poor quality materials. It is an added benefit if the brand offers a money back guarantee. If not, avoid experimenting and purchasing cheap products that might not deliver results.
It's important to remember that value is not just about the price of the plantar fasciitis socks, but rather the value you get from it. While the price is really important, if you are on budget you may need to prioritize the socks based on what you can afford--but if you can't afford the perfect socks it will be totally worth it to save up to buy them.
Once you have narrowed down your top picks based on what you can afford, you will need to take a look at all of the features the socks have to offer. Then you will compare how these features add up to your needs and compare it to the initial cost. Once you figure that out you can evaluate the overall value of the socks you are considering.
Frequently Asked Questions
q:

How do I know which plantar fasciitis socks are best for me?

a:

The perfect pair of socks for plantar fasciitis must be able to provide the runner with the adequate support needed for arch curvature. This gently stretches the ligament (plantar fascia). When purchasing a pair of socks, opt for one that has compression features, with the major focus on the ball part of the feet and the ankle area.

These areas are the ones usually most affected, so a perfect snug fit is best for improving the overall condition of your feet. Additionally, these socks stimulate blood circulation, resulting in a faster and more efficient healing process. Since these socks are designed for both day and night use, opt for socks that can be comfortably worn with regular socks or to double the benefits of your night splints.

Good quality plantar fasciitis compression sock can be used as sleeping aids since it reduces the frequency and intensity of pain. This allows patients to wake up rested and rejuvenated causing morning pain to be reduced greatly.
q:

What are the benefits of wearing compression socks for people suffering from plantar fasciitis?

a:

Though these socks are not able to provide the same support that is provided by running shoes for those suffering from the condition of plantar fasciitis, they act perfectly as pain relievers and have helped many athletes who suffer from this condition. Some of the advantages of these socks are:

-Treatment aid: These socks have seemed to be preferred by many people dealing with plantar fasciitis because they act as very effective treatment aid. They provide a good fit and good stability for the feet hence reducing morning pains.
-They are convenient to wear since you can have them on for the whole day without them becoming uncomfortable. You can also wear them together with your normal socks.
-They are very comfortable and have the same feeling as that of a shoe. This is enabled by the tight fitting grip they have on the feet.
q:

Is it ok if I wear the socks for plantar fasciitis at night?

a:

These socks are designed to effectively function for 24 hour usage, fitting under regular socks and having an amazing ability to minimize the pain and sleeplessness caused by night splints.
q:

A friend of mine recommended that I buy a pair of knee-high socks. Will they help me deal with plantar fasciitis?

a:

There is a great need for buyers to have specialized socks, which is why manufacturers have designed socks that are knee-high in length. The main function of these socks is maintaining proper ankle dorsiflexion when the user is sleeping. This means they function well in reducing the pain experienced in the morning.

The socks offer maximum stability and are made using comfortable materials. Since their launch, these socks have gained massive popularity. Plantar fasciitis socks are very much appreciated by people who are suffering from the condition because they allow free movement of the toes and maintain the ligament (plantar fascia) in a position that naturally stretches your tendons.

The socks are comfortable to use, and just like compression socks can be worn all day and anywhere (even while traveling).
q:

Is it true that padded socks offer an extra amount of comfort to the foot?

a:

This is true. These type of socks are ingenious, and capable of reducing the pain experienced due to plantar fasciitis condition. They can also reduce the pressure exerted on the foot. They offer protection to the heel by getting rid of the pain that is associated with being in one position for hours.

Lastly, they offer an increased amount of comfortability so are one of the best socks to wear with orthotic inserts (increased arch support).
q:

How can I tell if the special socks for plantar fasciitis are really helping?

a:

This is one question that many people have after making a purchase. When checking the effectiveness of the socks one should first check the arch support that is offered by the socks. In case you feel that the support offered is not enough, this means that the socks cannot reduce or deal with the pain that is caused by the condition.

However, buyers shouldn't use socks that are very tight as they cause heel pain in the long term instead of reducing it. When there is intense tightness, blood circulation is limited to the region and might lead to numbness of the foot. Socks that do not offer enough compression will not give enough support to alleviate the pain and will just be a waste of money and won't deal with the condition.

An additional factor is to check the fabric used in making the best plantar fasciitis socks, the fabric might get extra warm when worn and in turn cause skin irritation or chafing.
Subscribe to our newsletters