10 Best Prowler Sleds Reviewed & Fully Compared
last updated:
Sep 14, 2020
Finding the best prowler sled can be a difficult feat to accomplish with all of the options you have nowadays. That's why we have taken the time to narrow down the top ten and review them for you, so you don't have to take the time to do it yourself.

The Prowler sled originated in Scandinavia to drag down logs—but nowadays they are designed for strength, speed and to improve your stamina. Using the best prowler sled will enhance your reaction time and help you reach the speeds you wish for.

When looking for the best prowler sled, we considered its overall durability, the features it had to offer, whether it was worth the investment, how heavy it is, and the overall bottom line that it had to offer.

Take a look at our selections below, we hope they help!
This is the best product on our list that is currently in stock:
Titan Fitness HD
Why is it better?
Easy to store
Improved grip handles
Extra thick feet
Heavy-duty steel construction
Weight capacity of 600 pounds
In a
Hurry? Editors choice:
Test Winner: Titan Fitness HD

1
Researched Sources
1K
Reviews Considered
9
Hours Researching
14
Products Evaluated
Durability
Features
Value
Weight
Bottom Line
By Default
Our Top 10 Best Prowler Sleds
Criteria Used for Evaluation

Durability
As with essentially anything you buy, durability is one of the single most important factors. Especially when it comes to fitness equipment, you're going to want something that's heavy-duty and resistant to everyday wear and tear. Typically, this means choosing a prowler sled that's made of steel.
The finish is important to consider as well. Those with a black powder coated finish are designed to stand up against rust and chipping.

Features
You'll want to take into account the dimensions of each prowler sled. Some prefer a relatively wide base, while others don't. Additionally, consider how many weight bars are on the sled. This number is either one or two. It's simply a matter of preference – some people prefer the extra weight bar while some don't. Also, determine if you'd rather your prowler sled have a harness or not.
Many brands are now adding a harness to their sleds because this addition can improve overall stability and balance.

Value
You're probably looking to buy a prowler sled without spending a ton of money. While there are some sleds on the high end of the spectrum out there, most are moderately priced. Don't necessarily assume that all sleds on the expensive side are higher quality, either. Do your research and compare products against each other. If you're new to prowler sleds, you may want to start with an affordable, basic model.

Weight
Your prowler sled's weight capacity is an important factor to keep in mind as well. Evaluate your current fitness level as well as your future fitness goals, and go from there. How much weight do you plan to carry on your sled? Typically, a higher weight capacity means increased durability. If you're just trying out your first prowler sled, it may be a good idea to choose one with a low to moderate weight capacity.
If you're an advanced user, chances are, you'll want to go with a higher capacity model.

Bottom Line
The prowler sled you end up choosing will depend a lot on your personal preferences. For example, if you're not extremely large and/or powerful and are just looking for something to diversify your workouts and have fun with, you will probably choose a simple and affordable product like the One Fit Wonder sled.
But if you're really serious about training, and are able to push and/or pull a lot of weight, the Iron Bull may be a better choice for you. Regardless, before buying make sure the sled you choose is made of high-quality materials and is well built. It's going to be taking a lot of abuse, even if only being used with light weights and if it isn't a quality product it will most likely fall apart on you quickly.
You also don't want to spend a bunch of extra money on something with features you don't need, so while it may be tempting to have visions of yourself pushing or pulling a massive amount of weight across the local high-school football field, we encourage you to be realistic about your abilities and goals.
Training isn't a one-day thing, it takes consistency and commitment over a long period of time and going to heavy and too fast right out of the gate can lead to injury and discouragement.
Expert Interviews & Opinions
Most Important Criteria
(According to our experts opinion)
Experts Opinion
Editors Opinion
Users Opinion
By Default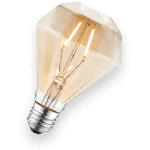 Low impact, high intensity
There are very few hardcore weight exercises that will build your strength without much fear of injury like pushing and pulling sleds. They also build up strength in your entire kinetic chain which not only has athletic benefits but carries over to your body performing better in all areas of your life.
We also love how this type of training can get you out of the gym into some fresh air, keeping your workouts fun and different.
Maintain normal form
The basics still apply here: keep your feet a natural shoulder-width apart, engage your core muscles and keep your shoulders back and stable. Using incorrect form can easily lead to injury which is frustrating, painful, and interrupts your training.
It's also important to start slowly with light weights if you've never trained with a sled before. Slow and steady wins the race grasshopper.
Other Factors to Consider

Size
Many people think prowler sleds come in one size--large. But, that is not the case! Prowler sleds have evolved to be really versatile and are available in lots of different sizes to choose from. We took a look at size because we know not everyone is working with the same amount of space, and some of our users may even want a prowler sled that is portable.
If you took a good look at our list of reviews, you may have noticed that the prowler sleds we feature ranges in size and weight. When it comes to the size you need to make sure you look at the dimensions. If you need to store the sled in your home or in your garage, you need to make sure it will fit and that it won't take up too much space.
At the end of the day, you want to get a prowler sled that you are happy to have and that you don't feel is in your way. So, take a good look at the dimensions. Once you have established the sled will work, you will have to consider how much it weighs without any weights on it. This is especially important if you want to be able to take your sled with you to work out in other places.
All in all, we want you to be happy with the prowler sled you choose. Our size constraints will vary from person to person, so make sure that you consider your own needs and necessities when it comes to prowler sleds when determining what size you need.

Ease of Use
For the most part, prowler sleds are pretty straight forward when it comes to how easy they are to use. The more basic models are pretty simple to figure out, but nowadays there are prowler sleds that offer more features. If you want one that offers more features then you may have to get used to other features and how to use them.
The basic prowler sled is just a sled and you add weight to it. Others have holders for the specific weights they need while others allow you to load them up with any type of weights you want to load them with. Other sleds come with additional harnesses that allow you to adjust them to your liking so you can pull the sled in any direction.
Frequently Asked Questions
q:

What are the benefits of a prowler sled?

a:

The prowler sled is known to provide incredible results in a relatively short period of time. Adding a prowler sled to your routine will develop strength and power, increase muscle hypertrophy, improve conditioning, and help burn fat. Prowler sleds are great for toning the entire body.

The muscles you're targeting most are those in your lower body. This means your glutes, hamstrings, calves, and quads are strengthened and toned every time you work out. Many people are intimidated by the thought of a prowler sled simply because they aren't exactly sure how to use one.

Prowler sleds are incredibly versatile, and a quick internet search will bring up hundreds of exercises that you can try. For beginners, keep in mind to start off slow. The prowler sled can be pretty demanding on your cardiovascular system, so make sure to ease your way into it.

Typically, it's simplest to start out by stacking some weight on your sled and pushing. However, this is a very basic exercise – once you have this mastered you can move on to other more advanced exercises.
q:

How can I switch up my prowler sled workouts?

a:

One of the greatest things about prowler sleds is how versatile they are. If you've got the basics of your sled workout down, but you're looking to kick it up a notch, you have numerous options. By adding more weight, covering a greater distance, proceeding at a faster speed, or working out for a longer period of time, you'll see and feel the results in no time.
q:

Are there any risks involved with using a prowler sled?

a:

Training with a prowler sled is actually very safe compared to alternatives out there. The great thing about working out with a sled is that it doesn't take a huge toll on your body. Because you're using your total body strength, no particular joint is going to be under pressure. The prowler sled produces benefits similar to those of running, as it mimics the lower body mechanics, yet doesn't excessively strain your body.
q:

What's the proper form when using a prowler sled?

a:

Yes. First of all, make sure you have a firm, comfortable grip on the sled. Then plant your feet so that they are the same width as your running stance. Try to keep your feet at this consistent width throughout your entire exercise. Additionally, it's important to remember to push through with your forefoot, ensuring that all of your toes maintain contact with the ground.

This is the key to a sturdy, stable base. Your spine should remain in neutral alignment, and your knees should remain in line with your feet. The most important thing to remember is to drive movement with your legs. In order to do this, keep your core braced the whole time.
q:

For the best results, what routines should I do?

a:

For a Basic Strength Workout start off by loading the sled with as much weight as you can comfortably push, up to the equivalent of your own body's weight. Remember not to overexert yourself the longer you continue the workout the more weight you will gradually be able to pull.

Beginners Workouts

Set out for a 10-40 yard push goal, rest in 2 to 3-minute intervals and repeat 4 to 6 rounds. If you are interested in a work out of more intensity a Basic Power Workout might be the workout routine you're looking for. Start off by loading the sled with 70-85 percent of your own body's weight, set out with a goal of 10 yards during this set you want to push the weight with much intensity.

Rest for 3 to 5-minute intervals and repeat for 6-10 rounds. If you are exercising to increase power remember longer rest periods allow phosphocreatine to store for recovery and as always warm-up set with a lighter weight is recommended.

Sprint Workouts

Sprint workouts could be the best routine to begin with. Start off by loading the sled with 30 to 50 percent of your own body's weight or as much weight as you can comfortably push. Set out for a 10-40 yard goal, rest in 30 to 90-second intervals and repeat for 10 rounds. For this routine, the more fit you are the less recovery time you'll need.

Suicide Sprint Workout start by loading the sled with about 30 to 50 percent of your own body's weight. Set out for a 5-yard goal when you reach the end of your 5th yard push the sled back to the beginning point. Repeat for 10, 20, 30 or 40 yards. Rest in 1-3 minute intervals and repeat 5 times.

The Sprint Strength Pyramid Start by loading the sled with about 30 to 40 percent of your own body's weight and set out for a total of a 10 to 40-yard sprint goal. Rest from 30 seconds to 2-minute intervals the goal of this routine is to push as hard as tolerable it is also crucial that you give yourself appropriate resting periods.

At the end of your 10 to 40-yard sprint add up to 50 percent of the weight already loaded to your sled and complete a 10 to 40-yard sprint. Repeat this repetition until you add 100 percent of your own body's weight to your sled. When you reach 100 percent of your own body's weight, begin to decrease the weight until you are back at the 40 percent mark. For example,

The Sprint Strength Pyramid should look something like the following: 40 percent, 50 percent, 60 percent, 70 percent, 80 percent, 90 percent, 100 percent, 90 percent, 80 percent, 70 percent, 60 percent, 50 percent, and 40 percent.

Advanced Workouts

The Hypertrophy Workout can be performed alone to improve muscle hypertrophy or to enhance the level of your workout. Start by loading the sled with 70%-90% of your body's weight proceed with a 10 to 40-yard sled push. If your goal is to increase hypertrophy rest in shorter intervals.

This will increase levels of growth hormone in your body and boost the level of lactate in the working muscles essentially increasing hypertrophy. Execute 8 to 12 rounds and as always warm up sets with a lighter weight is recommended. Hypertrophy Supersets, begin by loading your sled with 70 to 90 percent of your own body's weight.

Complete 8 to 12 repetitions of forwarding squats followed by a 10 to 40-yard push; give yourself 1:1 – 1:2 ratios of resting periods and continue this for 4 to 6 sets, in addition, do warmup sets with lighter weight.

Drag Workouts

The Sled Prone Drag routine is considered the most demanding routine you will continue to do with the Prowler Sled. It will certainly ignite your core, upper body, and glutes producing a great routine exercise useful for conditioning as well. To execute this routine position yourself into the plank position onto your hands and feet.

Put your feet with your toes into the inside of the Prowler Sled, take a deep breath and make sure to support your core and walk across the floor with your hands dragging the sled behind you. During this exercise, the objective is to only utilize your arms and hands for movement while resting the rest of your body.

So the remainder of your body should remain perfectly still and suitably aligned. What this means is that there should not be any rotation happening in your pelvis or spine, neither should your back forcefully extend beyond its normal limits nor your neck drop. When correctly executed this training will without question be one of the most difficult core exercises that you will ever perform.

Keep in mind to keep your ribs tucked for the whole duration of the exercise, and make sure to squeeze your glutes tightly being that this will give you with the steadiness and strength needed to execute this exercise correctly. The duration of each round will be longer and resting intervals will be shorter.

Use 1-2:1 ratio resting periods and start offloading the sled with 25-40 percent of your own body's weight, execute a 60-second sled push, rest for 30-60 second intervals and repeat for 10 rounds. Alternatively, you can do 2-minute rounds and rest in 1-2 minute intervals in-between rounds and repeat for a total of 5-10 rounds.

These are just some of the many workouts you can do with the best prowler sled for you, so it is definitely worth the investment if you want to get in tip-top shape!