10 Best Prowler Sleds Reviewed & Fully Compared
last updated
Feb 01, 2019
The Prowler sled originated in Scandinavia, where loggers would use sleds to drag chopped down trees. This is how they developed powerful back and
legs muscles
and inevitably reaped the physical benefits the prowler sled provided them with.
Modern-day prowler sleds look different than their historic predecessors, but they still provide you with the same increase in strength, speed, and
stamina
. The prowler sled teaches your nervous system to fire off faster, which means your muscles will work faster. Using it will allow you to build up your stamina, strength, and speed.
Here we have taken the time to compile a list of the top 10 best prowler sleds out there. We hope you find our review informative and that helps you on your search to become a better you.
This is the best product on our list that is currently in stock:

Titan Fitness HD
Why is it better?
Easy to store
Improved grip handles
Extra thick feet
Heavy-duty steel construction
Weight capacity of 600 pounds
In a
Hurry? Editors choice:

Test Winner: Titan Fitness HD

21
Researched Sources
1500
Reviews Considered
20
Hours Researching
18
Products Evaluated
Durability
Features
Value
Weight
Bottom Line
By Default
In Depth Review Top 10
SKLZ SpeedSac
Titan Fitness HD
MiR Heavy Duty Weighted Power Speed
Titan Pro Sled
Econ Prowler Push Sled
One Fit Wonder
Sled Dawg Elite
Titan Power Speed
Iron Bull
RAGE Fitness R2 Pull Sled
Table of contents
Criteria Used for Evaluation
Frequently Asked Questions
Sources
Our Top 10 Best Prowler Sleds



Affordable
Comes with weight bags
Adjustable leash
Durable
Not suited for extremely intense, frequent exercise
One of the absolute best prowler sleds on the market today, using the SKLZ SpeedSac is a great way to improve speed and strengthen all major muscle groups.
Read more
Durability
This sled is well-built and designed to stand up to everyday wear and tear. However, if you plan on using your sled for extremely intense exercise, you may want to consider other options. Additionally, this sled can only be used on grass, turf, or wood surfaces.
Features
This sled has adjustable weight options for variable resistance. Three weight bags that can be filled with up to 10 pounds of sand each are included with your purchase. Additionally, the leash is adjustable, so its length can accommodate athletes of any size.
Cost and Value
This sled is priced in the low-to-mid range compared to others on the market.



Easy to store
Improved grip handles
Extra thick feet
Heavy-duty steel construction
Weight capacity of 600 pounds
Some find that this sled scuffs easily
If you're looking for a compact prowler sled, check out this sled from Titan Fitness. The entire unit weighs 64 pounds, making it one of the more lightweight options on the market.
Read more
Durability
This sled is made with heavy-duty 11 gauge steel, meaning you can be sure that you're not going to have any issues with durability. It has a weight capacity of 600 pounds.
Features
This sled breaks down easily, making it great for transport and easy to compactly store. Its dimensions are 46L x 30.5W x 26H. The sled skis are each 8mm thick. Low push and pull handles with improved grip ensure that you're getting an effective workout without the discomfort that can sometimes come along with prowler sleds. The feet of the unit are extra-thick and are replaceable.
Cost and Value
This sled is moderately priced compared to others on the market.
3

. MiR Heavy Duty Weighted Power Speed



Affordable
Padded, adjustable shoulder harness
Works well on any surface
Less irritation due to the soft meshed shoulder harness
Weight capacity is only 100 pounds
Looking for an inexpensive way to increase your speed and give your whole body a great workout without spending a ton of money? If so, consider looking into the MiR Heavy Duty Weighted Power Speed Training Sled.
Read more
Durability
The MiR Sled is fairly durable, but if you're looking for something to use frequently and intensely, it may be a good idea to consider other options. Its weight capacity is only 100 pounds.
Features
This sled is pretty versatile, as it was designed to perform well on nearly any surface. Push bars on the back of the sled enable you to switch up your workout whenever you'd like. Additionally, the sled comes with an adjustable shoulder harness, making your workout more stable than ever. The straps of the harness are made of a soft mesh material to eliminate the chance of any skin irritation. The sled's dimensions are 24L x 12W x 8H and it weighs 15 pounds.
Cost and Value
This is one of the most affordable options on this list, yet it does not lack when it comes to versatility.



Durable
Easy to use
Versatile
Has additional accessories
This one is simple to use and has a pretty minimalistic design. It's simple to you and is sure to help you with your speed work.
Read more
Durability
This heavy duty sled is highly durable and made of high-quality material. It can handle its weight and is sure to last.
Features
As far as features, this sled is highly versatile and allows for many different workouts. You can push, pull, or drag it and other accessories allow it to function as a wheelbarrow. It can also be used on almost any surface.
Cost and Value
This sled is priced slightly higher than others on the market, however, the value is guaranteed as it's a high-quality product.
5

. Econ Prowler Push Sled



Good for building up strength
Built from durable high graded steel
A user-friendly price
Four hundred pound capacity
Some runners prefer a lighter capacity sled
A budget deal. The sled is built with light high-grade steel and very easy to assemble, not as robust as some heavy duty push sleds but good for regular consistent workouts. This sled will give you a great work-out potential.
Read more
Durability
This is offered at an affordable price, check out Amazon directly. Built from touch durable steel and weighing in at thirty-three pounds, a mounting bracket allows you to attach it to a wall ( in the garage) and use it with a harness or pull strap - which is sold as separate. Built from durable high graded steel and finished with a glossy black powder coated finish. A durable piece of home training gear.
Features
The center bar is 38 inches, the width of the posts (removable) is 28 inches and the height of the push-posts is a little over 38 inches. The push sled has a capacity of four hundred pounds
Cost and Value
The price is budget friendly considering it's a durable piece of home gear.



Affordable
Durable
Compact enough to fit in your trunk
Good quality construction
This product is solidly built, simple, compact, and highly effective. It gets high marks for users for the build quality and how good of a workout it gave them. It can be used for either pushing or pulling, and our favorite thing about it is that its compact size makes it easy to put in the trunk or your car so you can take it to a park, football field, or parking lot to get your workout in.
Read more
Durability
It is made of powder coated, heavy gauge steel that is built for years of reliable use. This also makes it super easy to clean and take care of, just hose it off and let it air dry.
Features
This one is pretty simple and basic, but still has a couple of cool design elements worth noting. The weight pin can be easily removed for storage or transport, although it's compact enough that this isn't really necessary. It also comes with a 16' strap that has two handles on it and can be used for either pushing or pulling the sled.
Value
One of the more affordable options on our list, and a good deal. Its simplicity is a good thing here, because with so little to break or go wrong combined with its high build quality and materials means that you're going to get your money's worth out of it.
Weight
It weighs 25 pounds and can hold up to 225 pounds of rubber coated bumper plates, or 400 pounds of iron plates. The company has weights available for sale, or it will easily accommodate just about any weight plates you already have.
Bottom Line
This is an affordable and simple, yet highly effective sled. It's compact enough to easily fit in the trunk of your car and light enough to get it there by yourself, which is a really nice feature that allows you to change up your workout locations to keep things fresh.



Multi-point harness attachment
Heavy-duty 11-gauge steel construction
Chip-resistant
Stable
The Sled Dawg Elite is a great sled for general conditioning. If you don't mind spending a little extra money to invest in a high-quality sled, this is a great option.
Read more
Durability
Constructed of heavy-duty 11-gauge steel, you'll never have to worry about this sled's ability to hold up.
Features
A multi-point harness attachment ensures that the weight load remains even while using. Either push or pull the sled to increase power and speed. Added push handles enable you to powerfully drive forward with your hips and legs.
Cost and Value
This is one of the more expensive options on the list, yet its value stands out in terms of its durability.



Affordable
Scratch-resistant finish
10-foot long leash
Vest included with purchase
Can only be used on grass or carpet
This sled, designed for use with both standard and Olympic plates, is the perfect addition to your workout routine.
Read more
Durability
Incredibly well-built, this sled is designed for intense use. It holds up incredibly well against wear and tear, and its scratch-resistant finish ensures that your sled stays looking new.
Features
You can use the Titan Power Speed Sled on either carpet or grass without having to worry about damage. This sled measures 20 by 15 inches. The leash is 10 feet long. A vest, as well as high-durability straps, are included with purchase. This sled's net weight, without plates, is nine pounds.
Cost and Value
This is the most affordable option on this list and can still withstand intense use.



High-quality materials and construction
Converts to speed sled
Holds up to 500 pounds
Usable on any surface
May be too heavy on its own for some users
Expensive
This option is high-quality and is used by professional athletes and trainers to increase strength, speed, and endurance. It has a creative design that makes it possible for you to use it as a speed sled or a prowler sled with just a few simple adjustments. It also has a high weight limit that allows the user to pack up to 500 pounds onto the sled for really challenging workouts.
Read more
Durability
This one is constructed of thick, powder-coated steel plates that will take tons of punishment and last for years. The construction is simple which means less to break, and the welds and included hardware are all high-quality.
Features
One of the best things about this option is that by just removing a couple of bolts you can easily convert it into a simple sled for speed training, and then put it back together for pushing and pulling movements. The push bars are removable for versatility and easy transport, and the end caps are designed and cut at an angle making it usable for many different exercises on just about any surface. It also comes with a 10' strap for pulling and has a carabiner attachment on each end.
Value
This is an expensive option, but you get what you pay for, which in this case is high-quality materials and construction, thoughtful design, and versatility.
Weight
It weighs 100 pounds by itself, and can hold up to an additional 500 pounds of iron or bumper plates.
Bottom Line
This is a top of the line product for those who are serious about their training. It's well-built and versatile, but all that is expensive.
10

. RAGE Fitness R2 Pull Sled



Easy to change the weight while training
Great for full body toning/training
Train for Strength, cardio, and explosive energetic power
A robust durable sled for high ratio training
Some runners prefer a higher weight capacity
Strength, cardio, and explosive energetic power will increase when you train with this pull sled, try a routine of sprint drills and feel your ability for speed build up.
The sled weight can be adjusted for intense heavy training or sprint training.
You get the full package, inclusive of straps so you're ready to go and this product p[acks a full one-year guarantee apart from the grips.
Ideal for full body toning and for building up speed, stamina, and strength. You get a ninety-pound weight capacity.
Read more
Features
The sled features consist of an overall dimension of 42 inches in Height and 41 inches in Width. It's easy to change the weight while training. It is also great for full body toning/training.
Durability
A well-constructed sled built from reliable durable materials and very good for training on standard prowler sled surfaces. The makers are confident about durability and give a full year guarantee.
Cost and Value
Affordable and good value for money
Criteria Used for Evaluation


Durability
As with essentially anything you buy, durability is one of the single most important factors. Especially when it comes to fitness equipment, you're going to want something that's heavy-duty and resistant to everyday wear and tear. Typically, this means choosing a prowler sled that's made of steel. The finish is important to consider as well. Those with a black powder coated finish are designed to stand up against rust and chipping.


Features
You'll want to take into account the dimensions of each prowler sled. Some prefer a relatively wide base, while others don't. Additionally, consider how many weight bars are on the sled. This number is either one or two. It's simply a matter of preference – some people prefer the extra weight bar while some don't. Also, determine if you'd rather your prowler sled have a harness or not. Many brands are now adding a harness to their sleds because this addition can improve overall stability and balance.


Value
You're probably looking to buy a prowler sled without spending a ton of money. While there are some sleds on the high end of the spectrum out there, most are moderately priced. Don't necessarily assume that all sleds on the expensive side are higher quality, either. Do your research and compare products against each other. If you're new to prowler sleds, you may want to start with an affordable, basic model.


Weight
Your prowler sled's weight capacity is an important factor to keep in mind as well. Evaluate your current fitness level as well as your future fitness goals, and go from there. How much weight do you plan to carry on your sled? Typically, a higher weight capacity means increased durability. If you're just trying out your first prowler sled, it may be a good idea to choose one with a low to moderate weight capacity. If you're an advanced user, chances are, you'll want to go with a higher capacity model.


Bottom Line
The prowler sled you end up choosing will depend a lot on your personal preferences. For example, if you're not extremely large and/or powerful and are just looking for something to diversify your workouts and have fun with, you will probably choose a simple and affordable product like the One Fit Wonder sled. But if you're really serious about training, and are able to push and/or pull a lot of weight, the Iron Bull may be a better choice for you. Regardless, before buying make sure the sled you choose is made of high-quality materials and is well built. It's going to be taking a lot of abuse, even if only being used with light weights and if it isn't a quality product it will most likely fall apart on you quickly. You also don't want to spend a bunch of extra money on something with features you don't need, so while it may be tempting to have visions of yourself pushing or pulling a massive amount of weight across the local high-school football field, we encourage you to be realistic about your abilities and goals. Training isn't a one-day thing, it takes consistency and commitment over a long period of time and going to heavy and too fast right out of the gate can lead to injury and discouragement.
Expert Interviews & Opinions
Most Important Criteria
(According to our experts opinion)
Experts Opinion
Editors Opinion
Users Opinion
By Default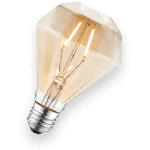 Low impact, high intensity
There are very few hardcore weight exercises that will build your strength without much fear of injury like pushing and pulling sleds. They also build up strength in your entire kinetic chain which not only has athletic benefits but carries over to your body performing better in all areas of your life. We also love how this type of training can get you out of the gym into some fresh air, keeping your workouts fun and different.
Maintain normal form
The basics still apply here: keep your feet a natural shoulder-width apart, engage your core muscles and keep your shoulders back and stable. Using incorrect form can easily lead to injury which is frustrating, painful, and interrupts your training. It's also important to start slowly with light weights if you've never trained with a sled before. Slow and steady wins the race grasshopper.
Frequently Asked Questions
Subscribe to our newsletters