10 Best Rollerblades Fully Reviewed
last updated:
Nov 14, 2019
Rollerblading is a fun activity that is enjoyed by
people
of all ages and also a great way to get in a workout. For people looking for a fun way to get some exercise, this is it! Rollerskating is proven to have some amazing health benefits, including burning calories, increasing muscle definition, improving balance, and increasing heart strength. It can be so effective that the American Heart Association even considers roller sports an effective aerobic exercise.
Whether you're a beginner or a pro-skater, having the right gear is not only vital for performance, but also for safety. The best rollerblades for you may not be right for someone else. This is why it's important that you know what to look for. Our top ten list includes a wide variety of rollerblades for skaters of all levels with helpful information that will help you when
shopping
for a pair!
This is the best product on our list that is currently in stock:

Bladerunner
Why is it better?
Exceptional padding
Supportive shell
Comfortable
Easy to use
In a
Hurry? Editors choice:

Test Winner: Bladerunner

4
Researched Sources
1.2k
Reviews Considered
9
Hours Researching
21
Products Evaluated
Use
Brand
Fit
Value
Features
By Default
10 Best Rollerblades Reviewed
Criteria Used for Evaluation


Use
Roller blades can be a lot of fun and when the time comes to buy a new pair, you should take a few minutes and consider your normal usage into account before you buy your next pair. Think about how often you use your roller blades and where you tend to wear them. Do you skate indoors or outdoors or a combination of the two? They way you use your roller blades can help you determine which ones are best for you!
When you head to the stores to make your selection for this product, ensure that you have a clear goal in mind. Doing so would help you to avoid the trouble of buying something that would not serve your needs better something that you would later regret. Before you step into the store ensure that you know the type of rollerblade you would need for the activities of the day and the most important features you would desire as part of the one that you wish to buy.
A multipurpose design would be best suited for anyone who wishes to have a good time with these types of gadgets regardless of the types of activities you would engage in.


Brand
The brand you buy can also come into play at times as you shop. If you have a certain brand you have used before and know and trust then by all means go with them again. However, if you are new to roller blades or you have not been thrilled with your current brand then consider switching to someone new. Different brands offer different things so shop around and consider carefully what each brand has to offer you.
You would find different types of skates available on the market today. However, amongst the countless choices, you would be presented with only a few categories would suit your interests. That is why it is important that you take your time to dig through the different options you would be presented with to find the type that works well for you. Depending on what you would need your skate for you may be required to choose from options such as the race type, fitness type, urban type, and the recreational type.
If you are not sure of what to buy then you can consult with the store attendants, a friend or family member because they may be in a better position of assisting you in ways you may have never imagined.


Fit
One of the most important things to check for when buying a new pair of roller blades is how well they fit. Just like shoes, you want them to be comfortable and to fit snug but not too tight. You also want them to fit well and provide a good balance of stability as well as motion control. You also want to make sure it is suitable for your skill level, you routine, and your level of performance as well as your workout goals!
You may need to choose this product based on your skill range. It is undoubted that someone who may be an expert in skating would not need the same type of roller-skate as another person who intends to buy this item with the intention of learning how to skate. Someone with the intermediate skill level would also not buy the same skate design as another person who is an expert in the field. Most designs that are meant for beginners have smaller wheels, lower grade bearings and are designed with plastic frames.
The ones for experts would have better quality elements such as bearings, frames, boots, and wheels. Your abilities should go in line with the type of brand you would buy. Therefore, you should make sure that you purchase a design that matches your abilities or the types that would slightly supersede your abilities so that you would be able to grow into it as time goes by.


Value
While most roller blades are fairly basic and share many of the same overall features, they are different and can have different features, which affect its value. Some have accessories like different wheels for the blades and enhanced stop pads for easier speed control. Consider the accessories that each product offers and what you can and cannot add on to improve the look and function and choose the rollerblades that are the best fit for you
The liner of these particular items is a very important feature to think about when shopping for the product. If you buy a skate with a poorly fitted liner then the skate you would buy in such a case would not fit well for you. If you end up with a poorly fitting design then you would not have a memorable experience with these types of gadgets. You may even give up on skating more so if it is your first time trying to become acquainted with roller-skating. A word of advice, always make sure that you go for the designs that have auto-fit liners. These types of liners are designed with gel pads that would automatically adjust with your feet every time you wear your skates. They would definitely provide you with the additional support and comfort you would wish for more so if you are a first time user.
For extra support during use, always go for the brands that have well-structured cuffs to provide you with additional support when on the run. Well-structured cuffs offer good stability during use. Quality cuffs would also enable you more power to push off and it would also support you throughout your prolonged skating sessions whether you are a first time user or have been skating for years down the line. The cuffs that have been constructed with a plastic material would not be an indication of the skate being of poor quality as some people may have been made to believe. On the contrary, the cuffs that have been constructed with plastic material are quite responsive and very much durable. Therefore, with these types of designs, you would be in a better position of experiencing good support and a great performance day after day. However, when compared to the carbon designs, cuffs made of carbon material are considered to be of far greater quality because they are much more durable and responsive to provide you with better performance and support. The skates with carbon cuffs are preferred by expert skaters or the hardcore skaters because of their improved functionality. Skates with these types of cuffs are mostly used by people who do skate as professionals perhaps as part of their career.
You no longer have to worry about the standards lacings that were used in the past for these types of products because at present these gadgets are designed with Velcro straps, buckles, quick laces, and ratchets. Nevertheless, the type of closure you would choose at any given point in time would all depend on your personal preferences. For most brands that you would find being sold on the market today, you would find them fitted with Velcro straps together with buckles or standard lacing. These types of closures would help keep your feet in position at all times so that you would comfortably go about your skating. The ones that are designed with quick laces come with greater convenience for the consumer. These types of laces would make the skates easy to have on and off thus they would be a timesaver every time you would wish to go skating. If you find one that has standard lacing, make sure that it is partnered with the Velcro straps as well as the buckles to provide you with a more secure fit.


Features
Finally, when you are choosing a new pair of roller blades you will need to look at the various features each one offers. From the wheel design to the lacing system to the interior and exterior design, there are many features to consider. Some can impact the fit and feel of the blades and others can impact the durability and functionality of the blades. So, consider all of the features available as you look for your new roller blades.
Skate frames are designed basically with three materials including aluminum, plastic, and carbon. Nonetheless, the only way you would be able to differentiate the good quality frames from the poor quality designs is by thinking about features such as stiffness, durability, and weight.
These characteristics would differ from frame to frame depending on the type of material used to build it. If you desire something affordable then you should go for the rollerblade that has a plastic frame because they are less expensive to make. When compared to other designs, these types of frames have reduced stiffness and they do not last when you compare them to the ones constructed with carbon or aluminum. The plastic designs are also considered bulky. Aluminum frames, on the other hand, are lighter with greater stiffness. They would not easily twist under increased stress as would be the case with the plastic frames thus making them durable and more efficient with every use.
Skates with aluminum frames are best suited for individuals who are at the intermediate skating level and they are slightly expensive compared to the beginner types. Carbon frames are lighter than all other designs and are more durable. Therefore, these designs are largely used by the advanced level skaters. Therefore, depending on your level of skating you may be required to go for a particular type of skate and not another. However, if you want to slowly grow your skill then you should go for the expert level type as this would enable you to grow your abilities.
Expert Interviews & Opinions
Most Important Criteria
(According to our experts opinion)
Experts Opinion
Editors Opinion
Users Opinion
By Default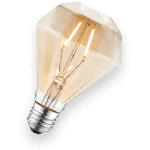 Fit
Finding a pair of roller blades online might be a bit tricky for fitting purposes. That why you should make sure to follow companies Measuring instructions per brand. If you happen to fall between two sizes go for the bigger one. With skates, a little bigger is better than a little small.
Wheels
Think about what you will be using your blades for, Inside or outside? There are different kinds of wheel per activity, softer ones for outside, harder ones are of inside or a rink. Wheels are also universal, if you're trying to reach maximum comfort, it is something to look into.
Color
When you are looking for roller blades, stop for a moment and consider your color choice. Beyond being cool or stylish, the color of your blades can actually help you stay safe. Bright colors like white and yellow and orange and pink can be seen easily at night or in low light conditions. This can help you stay safe so think about the colors you choose for your roller blades!
Other Factors to Consider


Bottom Line
Everything that has been discussed in this guideline is meant to help minimize the difficulties that may be experienced in the process of trying to shop for a more suitable roller-skate. The details in this article would serve a very important purpose in enlightening people who know nothing or very little about these products on what to expect when they go shopping for the items. With everything considered, just like all other products you would find on the market before you make a purchase for this particular item ensure that you read its fine print. The best designs would have a policy that would allow you to return the item in case it has a manufacturing flaw or when it is found broken or unsatisfactory.
Shopping for the best quality rollerblade is more or else similar to shopping for the car of your dreams. The only way you would be able to shop for the best quality design is if you are well equipped with information prior to the shopping journey. You should be well informed of what every feature of the skate you are yet to buy would mean to you with regards to the types of activities you would use this type of gadget for after you buy it. Use the knowledge you may have gathered about such products in making your selection and do not let other people's overhyped points of view sway you from going for the right product that would best serve your needs.


Style
Styling elements are not a make or break issue for most people but it is still something worth considering. There are many different colors, designs, and styles to choose from so chances are, you can find something that fits your personal flare and style and look. You can find something that fits your current gear or start a new look from the blade up! The choice is up to you, but many people find that they can get a cool and stylish pair of rollers blade that they love wearing and showing off to the rest of the world.


Durability
Another important factor to consider is the durability of your blades. It can be hard to know when you are looking at a pair of roller blades whether they will last or not. That is why we here at RunnerClick made sure to consider durability careful in our search for the best roller blades to present to you here. We made sure to look at reviews and comments from other users as well as our own thoughts and reviews after testing each product on our list. We made sure all the roller blades featured here are durable!


Value
One thing many people get hung up on when they are buying new gear is the price tag attached to it. While it is important to know what you can afford to pay and that you stay within your budget, the priced tag alone should not be the sole determining factor. The value of a pair of roller blades is more than the price- it is the benefits you get from using them and the ways they can improve your workouts and performance. If you can it is always best to invest a little more at the start to get the best quality you can! That is the true value of your blade and that is what makes them worth the money you spend.
Frequently Asked Questions
q:

Do these products have gel wheels?

a:

Yes, most of these skates have gel wheels. A majority of consumers love the ones that are designed in such a manner because they are easy to use, smooth and very comfortable. Therefore, if you find one with the gel wheels do not hesitate to acquire one.
q:

Are the skates designed with rubber wheels comfortable?

a:

Definitely, the skates that have been constructed with rubber wheels would feel much more comfortable and are easy to use. Nevertheless, the problem with these types of skates is that you would be forced to replace the wheels within the shortest time possible because they wear out quite fast.
q:

How do I tell the right foot sizing for me?

a:

One way you would be able to tell whether the skates you are yet to buy would fit or not is by trying them on at the stores. On the same note, if you know the shoe size that fits you comfortably order for the same size in order to acquire a secure fit. If you wear a size 11 then you should order for a skate size 11 for a secure fit.
q:

What type would be best suited for someone training to skate?

a:

If you are a beginner then you need to shop for a skate that has a rubber stopper at the rear end so that it would be easy to stay in control despite how green you may be when it comes to using this type of gadget.
q:

What are the most important features to look for in a suitable rollerblade?

a:

The best rollerblade for anyone should be a secure fit, comfortable, safe to use any time of the day, designed with a workable breaking system and accustomed with quality materials to serve your needs for the longest time possible. Nevertheless, a good quality design would have an applicable return policy so that in case of any manufacturing flaws or breakages that occur during shipment you should be able to return the item for a replacement or in other cases a refund of your money. All things considered, you should buy something that meets your needs regardless of the price at which you may acquire one.
Subscribe to our newsletters