10 Best Running Hydration Vests Reviewed of 2019
last updated
Aug 09, 2019
If you're an endurance runner on the hunt for the best running vests, then you've come to the right place! The right running vest can help you improve your performance and focus on your runs, so choosing the right one for you is of utmost importance.
With the increasing popularity of running vests, it can be difficult to narrow down the best of the best—which is why we've taken the time to research and review the top 10 best options out there as well as provide you with a detailed review of each of our picks.
The best running vests should be comfortable, fit securely, and ensure that you stay well hydrated no matter where or when you decide to run. If you're tired of holding onto your
water bottle
and desperate to be hands-free, then you're definitely in the right place.
Check out our top picks!
In a Hurry? The test winner after 13 hrs of research

Nathan VaporAiress
Why is it better?
Holds 2 Liters of water
Made for women
Won't bounce or move around
Really breathable
Contour and comfortable fit
Quick-release valve
Several storage pockets
Several colors to choose from
Offers reflective features
In a
Hurry? Editors choice:

Test Winner: Nathan VaporAiress

4
Researched Sources
2k
Reviews Considered
13
Hours Researching
18
Products Evaluated
Comfort
Protection
Flexibility
Use
Durability
By Default
Our Favorite Running Hydration Vests



Holds 2 Liters of water
Made for women
Won't bounce or move around
Really breathable
Contour and comfortable fit
Quick-release valve
Several storage pockets
Several colors to choose from
Offers reflective features
A little pricey for some budgets
The Nathan VaporAiress is my personal favorite and one of the highest recommended running hydration vests currently available on the market. Lightweight and comfortable, this vest offers a ton of features, looks great, and is really comfortable—what's not to love?!
Read more
Comfort
As far as comfort goes, this is one is incredibly comfortable, lightweight, and is incredibly breathable. It is specifically made for the ladies, so if you want a running hydration vest that offers a secure and comfortable fit, this may be the perfect fit for you. The breathable mesh ensures you stay cool and dry and the vests itself contours to your body for optimal comfort.
Protection
When we took a look at protection we considered how secure the storage pockets on the vests are and how spill-resistant the running vest is. This vest offers lifters on the shoulders to ensure your vest doesn't bounce or move around while you run, which prevents any discomfort and protects you from chafing and blisters. The valve is secure and spill-proof, so you don't have to worry about it spilling all over you while you run.
Flexibility
If you want a running vest that contours to your body and allow a full range of motion while you run, then this is it. Seriously though, this vest is so flexible and comfortable that you won't even remember you are wearing it!
Use
This Nathan running vest has a bladder that can hold 2 liters of water, so it will keep you well hydrated while you run. It is perfect for long-distance and you can even use on your favorite hikes or trails. The weight is distributed evenly as well, so you don't have to worry about the vest weighing you down when it is full. The quick-release valve is also really convenient and dispels the water smoothly and easily, so you never have to stop to get a drink.
Durability
Made of high quality and durable material, this vest features a really durable construction that will ensure it holds up. The bladder and valve are incredibly durable and the pockets are well constructed and securely hold your belongings.
Many additional features for intensive trail training
2L water storage
Lightweight
Adjustable straps and zippers for a customized fit
Safety whistle included
Expensive
Not necessary for beginners
This synthetic hydration vest is designed to keep you cool and hydrated on long trail runs. It is 3" high and 16" wide. This vest is ideal for trail runners to focus on full ranges of motion and managing moisture.
Read more
Comfort
This vest is designed to maximize comfort during a wide range of movements on the trail. It has a precision fit to increase stability during movement and fits very close to the body and chest. The support comes from dual sternum straps and side tension straps to provide a personalized fit.
Protection
This product also features an emergency whistle on the shoulder, 3 back mesh pockets, 2 pole carrying pockets, a weather-resistant storage bag, 3 adjustable zippers, and 4 front mesh pockets for storage.
Flexibility
This pack weighs about 2 lbs, plus the weight of the water. This vest has the capacity to store 2L of water
Use
This vest tends to be on the more expensive end of the product list, but definitely a good investment for intensive trail runners.
Durability
If you want a hydration vest that is built to last, then you will love this one. It is made of high-quality and durable materials that make this vest one that you can depend on for the long haul.
3

. Ultimate Direction AK 3.0
Minimalist design
Weight is only 330 grams
Comes with two 20 oz water bottles
Storage system designed for climbing and rappeling gear.
Two pockets for electrolytes or valuables
This pack was designed and is fully endorsed by Anton Krupicka, an American ultra-runner with quite a few notable achievements to his name, so you can be sure this vest has been battle-tested and every detail has been thought out.
Read more
Comfort
The Ultimate Direction vest is the only vest on our list designed to comfortably carry climbing gear while trail running.
Protection
At 330 grams (11.6 oz) without bottles, this vest is a bit bigger than the previous versions. but still very lightweight.
Flexibility
While not as cheap as some of its rivals on our list, the Ultimate Direction 3.0 is still good value given its versatility.
Use
The pack offers a storage capacity of 702 cubic inches, or 11.5 liters, and comes with a relatively spacious compartment specifically intended for climbing rope.
Durability
Highly durable and personalized, it's hard to go wrong with the AK 3.0. Now with added design features for carrying climbing gear on your most intense adventures.



Lightweight
Breathable
Well-cushioned
Secure fit
Lots of storage space
Here we have another great lightweight, breathable, and comfortable running hydration vest for you to choose from. If you want a versatile option for you to use on your runs, hikes, and all of your outdoor adventures, then this is the way to go.
Read more
Comfort
When we took a look at the overall comfort offered by this vest, you will love how breathable it is thanks to the 3D vented breathable mesh. It offers excellent airflow and ventilation and offers additional cushioning for more comfort. This vest also features an adjustable fit that you can secure with the 2 straps in the front, It offers a secure fit that will ensure it doesn't bounce around.
Protection
If you are an ultra runner or trail runner, you will love the protection this running vest has to offer without sacrificing any minimalistic features. The material it is made of will help prevent chafing, blisters, and hotspots from forming—so you don't have to worry about any discomfort.
Flexibility
As far as flexibility goes, this running vest will allow for a full range of motion so you can comfortably run as far as you want. The vest comes with 2 flexible water flasks that are also really flexible and easy to drink from even while you run. They won't leak either, so you won't have to worry about your vest getting all wet.
Use
If you want to make sure you stay hydrated without getting weighed down, you will love the two 500ml flasks this vest comes with. It also has a spot for you to store your trekking pole if you decide to hike with this vest. It has several storage pockets as well, so you can bring all of your belongings with you and store them securely while you run.
Durability
This is one of the most durable options out there. It is constructed to last you the long haul and is perfect for anyone looking for a hydration vest that is built to last.


Pockets
No Chafe binding
Reflective Accents
Breathable Materials
Some consumer claim of leaky valve
This is one of Nathan's key products when it comes to running vests. Everything you need from a vest comes in spades with the Vapor Air. Give it a try today and see the difference!
Read more
Comfort
The Nathan Vapor fits great once you have it set up properly. There are plenty of straps involved so there may be a bit more trial and error, but it's a great option if you like to tailor the fit of your vest and you prefer a bladder to water bottles.
Protection
This pack is extremely light at only 397 grams (14 oz) - and that includes the bladder.
Flexibility
The Nathan Vapor Air can be a touch expensive, depending on the version you choose. But the bag's many features and advantages mean it is worth every cent.
Use
Including the 2-liter bladder, the vest has a total volume of 7 liters, meaning it has a serious capacity for such a lightweight item.
Durability
They've engineered a high-performance vest and reduced the weight as much as possible without compromising functionality or durability.



weather resistant pocket on rear
Large mesh pockets
large tube
Black color will absorb heat
This award-winning vest was made for speed, so be careful before you strap it on! This vest hugs your back comfortably and is extremely stable, designed to provide zero bounce. When you're several miles into your run, this lack of bouncing could be crucial.
Read more
Comfort
The Inov8's strap design is not well suited for female runners. Despite the number of straps, however, it is relatively simple to set up and much less likely to tangle than other vests.
Protection
The Inov8 Ultra 10 sits in the middle of the pack for weight on our list. At 260 grams (9 oz) it is still quite light for its size.
Flexibility
The Inov8 sits at the upper end of the mid-priced running vests currently available. But its award-winning design and specialized features more than compensate.
Use
The Inov8 is designed to carry 10 liters of kit and includes two 500ml soft flasks with additional capacity for a 2-liter bladder as well. It also includes loops for holding lightweight poles and external bungees.
Durability
Really durable and built to last, this Inov-8 running hydration vest has been favorite for quite some time and is perfect for those of you who are looking for something that is built to last.



It distributes the weight very well
Perfect for longer distances
Some buyers said that the vest was too big for them
SLS3 may be a less well-known brand but they're rapidly forging a reputation with their dynamic, low-weight vests. This model offers different options and can be customized to suit runners of different disciplines. Smaller, thinner runners have reported difficulty getting the straps to fit, but if you're on the bigger side it's a brilliant option.
Read more
Comfort
There's breathable and lightweight mesh to provide more airflow. The straps are fully adjustable so you can adjust them to your needs. SLS offers the option to include bottles and those bottles come in different weights, meaning you have myriad options to suit your personal needs and running strategy.
Protection
The vest is made from high-quality, firm materials so you don't need to worry about skin irritation. This vest is extremely lightweight, even when your bottles are full.
Flexibility
This one is extremely cost-effective against its market rivals, one of the cheapest on our list. Many runners appreciated that there are additional storage pockets. You can store your keys or phone there.
Use
You can choose from a number of different options regarding water storage. If you prefer to carry your own bottles with you, you can choose an option with no bottles at all. Alternatively, you can include two 9.5 oz bottles or two 24 oz flasks. The weight of the vest will depend on the option you choose but the product is specifically designed to be as light as possible.
Durability
This is a great running vest for anyone looking for something that will last the long haul. it is constructed to be durable and is a great investment for most runners.



Soft and thin design
Comfortable mesh padding
Ultra-lightweight
Hugs your body like a glove
Waterproof
Suits a variety of pursuits and distances
Limited color choices
Water bottle pockets don't stretch
Widely regarded as one of the best vests on the market, the TRIWONDER Hydration Pack has carved a popular niche among trail runners
Read more
Comfort
The wide shoulder pads distribute your weight as you run, and there is little or no bouncing.
Protection
This hydration pack has the sort of storage capacity as a traditional backpack, meaning it can be used in a variety of terrains and circumstances.
Flexibility
At 250 grams this product is seriously lightweight, and it's seriously aerodynamic. You won't notice it as you fly around on your run.
Use
The name kinda gives it away here - the pack carries 5.5 liters, which should be more than enough water storage to sustain you on your run. And the bottles are stored at the front of the bag so you can easily take them out to refill.
Durability
Made from waterproof nylon and polyester mesh, it's designed to withstand all weathers, ensuring your phone and energy foods won't get damaged even if you're slogging around in torrential rain. Yet the design is also soft and thin, absorbing sweat and keeping you moving.



Easy to wear
Comfortable Fit
Decent water capacity
Some buckle and strap issues reported
Hydration packs are a literal lifesaver for runners and the SERG Hydration Pack is a perfect example of optimal potable hydration. It is easy to use, holds a good bit of water, and is comfortable to wear in a range of running, biking, and hiking situations.
Read more
Comfort
SERG Black hydration includes a 70-ounce/2 liter bladder so you stay hydrated and also has convenient, deep pocket that is perfect for stashing your snack and wallet. It's specially designed low-profile athletic cut rides above jersey pockets, below bike helmets so anyone can use it easily.
Protection
This pack is made to be BPA free and is FDA approved and utilizes safe and non-toxic TPU material. It is extremely light and weighs only 0.7 pounds. The SERG Hydration Pack Made of high-quality Jacquard fabric material for a strong resistant design.
Flexibility
The bag multiples chest straps keep the pack in place so it doesn't bounce when you move. In addition, there's a mesh bag allows you to carry essential supplies with you without having to add another pack to your load.
Use
The FREEMOVE Hydration Pack is easy to use and with its backpack design, it is easy to carry on long runs without adding too much weight or pressure on your back and shoulders.
Durability
This hydration backpack is designed to be completely pressure-tolerant and leak-proof which makes it ideal for higher intensity activities like cycling, running, hiking, hunting, and other outdoor adventures!



Affordable
Extremely visible, lots of reflectivity
3 pockets, plenty of storage space
Lightweight, decent fluid capacity
Ergonomically designed
You don't need to be a top-level ultra-runner to rock this vest. Durable, comfortable, and extremely visible, there are many things to like about the Spry
Read more
Comfort
The vest is equipped with a patent-pending Max O2 Sternum - essentially a hook which allows you to fasten the vest at the front.
Protection
At just 127 grams the Spry 2.0 is as lightweight as it gets.
Flexibility
The Sternum is designed with enhanced flexibility so it won't snap when you make an extreme or unusual movement.
Use
This vest has 1 Liter of space that can be used for a bladder or a running jacket. This makes it an excellent option for runners who don't want to carry water in their vest but still want added storage for personal items or food while increasing low light safety.
Durability
Made largely from mesh this vest does extremely well in hot weather, and if all this isn't enough it comes with a reasonably priced tag.
Criteria Used for Evaluation
Expert Interviews & Opinions
Most Important Criteria
(According to our experts opinion)
Experts Opinion
Editors Opinion
Users Opinion
By Default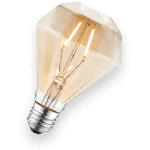 Ultra Runners
For 99% of runners out there it'll be too much, an unnecessary accessory that will be a hindrance rather than a help. Like the high-end GPS running watches which have come to dominate the market, it's a product many people will never need.
If you're concerned about hydration, you might be better just taking on more water before and after your runs. Consider buying a new water bottle to stay hydrated before your run even starts.
If you are going to invest in a running vest, remember this:
If you forget you're wearing it while you're running, that means it's a good product. It can be hard enough to stay cool with a lightweight running shirt on hot summer runs, you don't need an awkward, irritating gilet weighing you down.
The Ultimate Direction Marathon vest is well-designed for this, its flexible design ensures that it will soon mirror your shape, and your running style, becoming almost an extension of your body.
Other Factors to Consider


Value
Make sure it fits your budget!
When buying a vest, we really encourage you to look for good models without checking the price first. If you focus only on the price tag, you may miss out on the model that's perfect for you. Of course, the price is important and sometimes it may be a decisive factor, but try to focus on quality and comfort.
Our top 10 vests include a range of options, covering all points on the price chart. You should decide what features you need and eliminate vests with too many useless features.
Check to see if the size is right!
Running vests are typically available in two or three generic sizes, depending on the manufacturer. A small/medium or medium/large is what you will usually find available. It can also be very hard to find a running vest for larger runners. Most of them are designed to fit the physique of a svelte seasoned runner.
There are still options available but you may be a bit more limited on your options. Setting up a running vest can honestly be a bit of a headache, especially the ones with multiple straps that need adjusting. This is one reason we like vests such as the Salomon S-Lab Sense Ultra 8L; they're designed to be minimalist, so you won't have bits flapping around everywhere as you're going along.


Bottom Line
Individual Needs
If you often find that it is difficult to find shirts that fit you just right and you are often in between sizes, then aim for a vest with many adjustment options. The more generically sized vests are great if they fit you but if it is too loose or tight then you'll have rather uncomfortable running experience.
Also, don't be dissuaded by negative reviews about the comfort of the running vests you search for; even the most comfortable running vest can be a bit uncomfortable at times and a bit cumbersome. But if comfort is your number one priority then perhaps running isn't the best choice of hobby for you anyway.
That's not to say that you shouldn't find a product that makes the experience as pain-free as possible, but don't expect your new running vest to hug you like a new Christmas sweater.
Function
Unless you're from Boulder, Colorado, running vests are hardly a trendy or fashionable item. They are a purely functional product, designed to keep you hydrated and alive on your next adventure. That being said there is something about the Ultimate Direction vest (and several other hydration packs on our list) that makes us wanna get out of the office and spend the afternoon running up a mountain.
You also need to consider the safety features of the hydration vest you are looking at. If you are ever running in low-light conditions then you should add visibility features to your must-have list – the UltrAspire vest is great in this regard. If you want something a bit more conservative to consider the Inov-8 Ultra and its more reserved design.
Frequently Asked Questions
q:

Do I really need a running hydration vest?

a:

If you have to ask that question then the answer is probably no. Running vests are designed for runners who already spend hours in the mountains and need a more efficient way to carry their gear.
q:

Is a water bottle carrier or a bladder design better?

a:

It depends! Do you like cleaning water bladders and replacing broken bite valves? Do you like carrying water on your back or your front like Matt Carpenter? Water bottles allow you to pour water in your mouth instead of using precious energy to suck water out of a tube while simultaneously trying to breathe. However, water bottles are probably the better choice for most people.
q:

Are there any other uses for my new running vest?

a:

Not really. Running vests are a highly specialized product with one purpose in mind. Their limited carrying space and function-oriented design make them ideal packs for running and hiking but not much else. Don't expect to be able to carry your textbooks around campus or anything else beyond the basics.
q:

Is there any alternative to using a running vest?

a:

If you can't swallow the idea of wearing one of the best running vests but still want to carry more water on your next run, then consider a handheld alternative. They strap to your hand and can still hold your car keys, wallet an a gel or two.
Subscribe to our newsletters