Best Running Shoes for Flat Feet
last updated:
Mar 11, 2021
With almost 30% of the population experiencing injuries related to flat feet, it's no wonder a quality shoe is an important purchase. But selecting the best shoe for flat feet can be tedious and time consuming.

We've done the deep dive so you don't have to.

Read on to learn which shoe features will help prevent injuries and where to buy your next pair.
Here's our pick for the best running shoe for flat feet.

ASICS GT 2000 6
Why is it better?
Comfortable
Cushioned
Removable sock liner
Insole and Orthothic compatible
Flexible
Lightweight
In a
Hurry? Editors choice:

Test Winner: ASICS GT 2000 6

8
Interviewed Experts
8
Researched Sources
10k
Total Readers
1.6K
Reviews Considered
13
Hours Researching
16
Products Evaluated
Stability
Support
Breathability
Flexibility
Durability
By Default
All You Need To Know About Running and Flat Feet
Click here to see more
15 Best Running Sneakers for Flat Feet
Criteria Used for Evaluation


Motion Control
Stability, good support, and motion control are the important features you should remember when looking for best trainers for flat feet. A person with flat feet has to care much more about the motion and stability that a running shoe gives. It is something you cannot compromise on with running shoes and other fitness accessories.
The best running shoes for women with flat feet, or men, specifically address the motion control that your feet need. If you have flat feet you know that you have probably experienced what it feels like to run in a pair of shoes that doesn't address your needs. The best running shoe for flat feet provides you with the right support and stability to fix those problems and prevent them from occurring again. If you are tired of dealing with shin splints, foot pain, and all the other issues that come with low or fallen arches, then you need to make sure the flat feet running shoes you are looking for providing you the right amount of motion control to help you keep pushing forward.


Support
Support is essential when looking for the best running trainers for flat feet. Typical motion controlling running shoes also have the same technology such as stability with added upper construction in order to lock in the runner's feet and provide additional support. Also, the hard material usually offers more motion control and stability to shoes as well as also helping support the arch and keep it in the proper position. Some runners don't like a high and hard arch. Therefore if you find your walking shoes uncomfortable for daily activities, they will also be just as uncomfortable for running, too.
With running shoes for flat feet, you will find that they provide specific support for runners with fallen arches. If you are a neutral runner or someone that under pronates instead of overpronates, you will find these shoes provide too much support in areas that you don't need them. On the other hand, if you have flat feet you will find that these best running shoes for fallen arches specifically address the support issues you need. They correct overpronation which not only improves your running technique and prevents pain associated with flat feet, but will also extend the life of your shoes since you won't wear them down due to your foot's strike.


Breathability
Like any running footwear, this is a big one. You don't want to go on a long run wearing something that has very little airflow and retains all of the moisture from your sweat. Aside from being uncomfortable, the lack of ventilation and moisture control in a running shoe can actually create issues with the feet. Proper breathability can reduce the chance of bacterial problems caused by constant sweating, and the feet staying immersed in it consistently for long periods of time. It is critically important to keep the feet dry and ventilated. It will help you get the most out of all your running accessories.
Keep in mind that breathability does not take away from the durability of the shoe, at least not the ones on our list. When searching for the right pair of running trainers for flat feet it is really important that they are breathable enough for you--but make sure that they are also built to last. And, while all of the shoes on our list are designed to breathable, some are more breathable than others. If you need something that is moisture-wicking and sweat-resistant on top of really breathable then you will be happy to hear that almost every single one of the shoes on our list are just that--if you have flat feet AND sweaty feet then you know just how frustrating sweaty feet can be while your run.


Flexibility
Although you're looking for added support, you still don't want to go on a run with something that feels like a pair of stiff boards strapped to your feet. Running shoes need to have enough flexibility to allow the feet to function as naturally as possible. Although we are looking for the type of flexibility that minimalist footwear offers, we do want to see that the shoes allow the natural motion of the feet.
With flat feet, you need to find the perfect balance between support and flexibility. When sifting through our reviews you will find that some of the shoes on our list are described as rigid and some have a break in period. This is because in order for them to provide the support and stability that someone with flat feet needs, they need to use cushioning, midsoles, and other supportive features that address those issues. However, this doesn't mean that these shoes are not flexible at all or that they don't adjust to your foot's needs--it just means they are a little more rigid to ensure your feet gets the support and stability they need to keep you comfortable during all of your runs.


Durability
As fallen arches require more center support, they also need to have adequate shock absorption and protection from impact. You won't find that type of necessary support in a pair of minimalistic runners, so you can cross those off the list. The ideal choice would be a shoe that offers decent cushioning, while still, the fallen arch of the footwell supported. With new materials and technologies, the days of having to go on a run wearing a pair of big bulky shoes are pretty much in the past. these days many of the choices out there come in a much more low-profile design than they would have years ago.
The outsole of the shoe is one of the most protective parts of the shoes. It allows the shoes to be durable and last you as long as it needs you--and of course, it helps protect your feet even further from the outdoor elements and the terrain you are running on. The outsole on a shoe made for runners with flat feet is often designed to be more flexible to allow for more range of motion. In fact, this is where most manufacturers can make the shoe more flexible and get rid of the rigidity that many of them have to have to fit the needs of those of you with flat feet.
Expert Interviews & Opinions
Most Important Criteria
(According to our experts opinion)
Experts Opinion
Editors Opinion
Users Opinion
By Default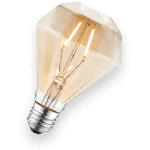 The right fit and support is crucial.
It's a great ideal to go to a store and try to shoe on before you order online. It might seem like an unnecessary trip, but how else will you know if your arches are properly supported.
Insole durability is something to consider.
Read reviews and do some research to see if the shoe you like keeps up with good support after a few miles, the way it did straight out of the box.
Other Factors to Consider


Midsole
If you have flat feet or fallen arches, chances are that you also overpronate and suffer from issues that stem directly from that anatomical issue. This is why it is important that all runners be aware of the type of feet they have, and if they have flat feet it is important to wear the right shoes for that. These shoes need to offer significant stability and support--enough to correct your gait and stride and prevent you from overpronating.
Shoes for runners with flat feet often address these issues by using a firm midsole that corrects these issues. This is because shoes with a firm middle arch cushion offer a stable balance to help prevent stumbling while running. These midsoles also often improve the shoe's responsiveness and ensure that they provide you with excellent bounce back and energy return so you can push yourself even further. Shoes for runners with flat feet are also well-cushioned and often come with a removable sockliner so you have a choice in the amount of cushioning that you need. This additional cushioning allows for optimal shock absorption and will help prevent those pesky shin splints and other aches and pains that come with running in the wrong shoes.


Stability
Stability shoes provide density underfoot with foam to help support your arch. They may also help reduce necessary foot motions. Motion-control shoes have a bump made with hard material, where you arch supposed to be. Motion Control running shoes apply the same solutions as Stability shoes, with special sole unit/upper construction to lock your foot in position and support it throughout the ride. In other words, they provide features such as stiff heels or a design built on straightener lasts in order to counter overpronation. If when you wear the shoe you can feel it during a simple walk, you will definitely feel it (and hate it) during your running. However not all runners feel suitable with it, But motion control is a must if you are dealing with this issue. Some trainers for flat feet have gel in a ball and heel areas for added comfort.
Frequently Asked Questions
q:

Can I safely run with flat feet?

a:

You can run safely, and even comfortably with flat feet. To do so requires the appropriate footwear. The big factor to consider is if your running shoes provide the correct type of support.
q:

I also severely overpronate. Do any of these running shoe models offer the right support for both?

a:

As often time these two conditions follow each other, Many of the models which are ideal are also good choices for other issues requiring support and motion control. So yes, some of them do.
q:

If I purchase a pair of runners that are ideal choices for flat feet, will I still need to use my orthotic insole that I am using with less suitable shoes?

a:

If you pick up footwear which is either intended or suitable for providing adequate support, you probably won't need to use your insoles with those shoes.
q:

I have purchased footwear online before, and each time I ended up with sizes that didn't quite fit right. Any suggestions?

a:

Locate the models you want in a local shoe store and try them on. Make sure they fit perfectly, then be certain to remember the correct size when ordering online.
In conclusion, the elements discussed above are really very important when searching for a good and comfortable shoe. I hope that this guide on choosing the best running shoes for flat feet has been helpful.

Having flat feet is no longer a barrier, preventing you from performing the way you want. You just have to be smart in choosing the shoes that are best suitable for your feet. Balance the pros and cons and make your choice based on practicality and affordability, however, you shouldn't be too thrifty, because this is a choice that not only improves your performance but one that significantly helps prevent injuries from lack of support.
q:

How to lace running shoes for flat feet?

a:

The way you lace your trainers can make a huge difference, and this is especially true for those with flat arches. One of the most important things to keep in mind is that the tighter your tie them, the more support you have. Be sure not to lace them too tight, or it causes undue pressure on the top as well as the sides of your foot.

We suggest that when you lace up your trainers, use a traditional criss-cross pattern through almost all of the eyelets. When you reach the third set of eyelets, do not cross the laces over each other. Also, you may benefit from leaving the top set of eyelets open as well.
q:

Can flat feet be corrected?

a:

If you are reading this, you are not alone! About 30 percent of the population has fallen arches that can often be painful when wearing traditional shoes or training on hard surfaces. Besides purchasing the correct footwear that helps support and comfort, is there anything else that you can do to correct this problem?

Yes! In fact, many of the things you can do to correct it can be done right at home. Exercises such as calf raises, toe raises, and heel stretches are just some of the few things you can do to lift your arches. If you have a tennis ball, rolling your foot over the tennis ball as you work at your desk is another great way to solve this problem.

Be patient, Rome wasn't built it in a day! It may take a few weeks of daily exercises before you start to see any notable improvements.
Subscribe to our newsletters