10 Best Running Shorts with Pockets Rated
last updated
Nov 07, 2018
The right workout clothes can make or break your performance—the more uncomfortable you are the less effective your runs will be. In essence, the wrong attire will hinder your performance and cut your
workout
times short. So (for you pocket lovers), finding the right pair of running shorts with pockets can make all the difference and will literally help you go the extra mile during your run.
In the past, most running shorts were pocketless because those with pockets slowed you down and hindered your performance. However, innovative designs have changed and having pockets no longer slows you down and provides secure
storage
for the items you need.
Whether it's a key, wallet, or phone or
snacks
for the run, running shorts with pockets make your run easier and hands-free—allowing you to place your attention solely on your workout. Some of the options available may be bulky or unfashionable—however, we have taken the time to research and find the best running shorts with pockets, so you can just scroll and find your own personal top picks!
16
Researched Sources
13k
Reviews Considered
31
Hours Researching
20
Products Evaluated
Comfort
Value
Durability
Size
Style
By Default
In Depth Review Top 10
Oiselle Roga
ASICS Pocketed
Brooks Sherpa
Under Armour Launch
Brooks Chaser
ASICS Woven
La Sportiva Rush
Baleaf Foldover
Champion
Reflex 90 Degree
Table of contents
Criteria Used for Evaluation
Other Factors to Consider
Frequently Asked Questions
Sources
10 Best Running Shorts with Pockets
Long and short options
Versatile
Several color options
Multiple pockets
Comfortable
Breathable
Drawcord for an adjustable fit
4-way stretch
Durable
These shorts come in both long and short options, so you can pick your own style and personal preference while getting all the same great features. They are highly versatile and can be used for many different activities, not just running!
Read more
Comfort
These shorts are made of a polyester and spandex blend, which makes them multi-functional and highly comfortable. The longer option provides more coverage but they are both great for lots of different activities. It features 4-way stretch for optimal flexibility and a full range of motion and comes with a drawcord for an adjustable fit. While these shorts are fitted, they are not tight and will not cause chafing or restrict your movement.
Pocket size
These shorts have several pockets--one is integrated into their technical liner, an inner pocket, 2 zipped pockets, and another that is large enough to hold your phone. The others are all small and strategically placed. They will be able to hold your key, id, or small snacks without weighing you down or making you uncomfortable.
Cost and Value
These are a bit pricey but come with lots of pockets and beneficial features that make them worth the investment in the long run.
Breathable internal liner
Lots of color options
Lightweight
Moisture-wicking and quick-dry capabilities
Durable
Remains wrinkle free
Hand pockets for phone, keys, and other small items
Key pocket
Design allows for full range of motion
Reflective features
The waistband is not adjustable
Not as functional for workouts outside of running
The ASICS pocketed shorts feature a 3.5-inch inseam and are designed to be perfect for your daily runs. You won't lack comfort or storage space with these--and, to top it all off, they come in lots of color options!
Read more
Comfort
These shorts are made of 100% Polyester and are lightweight, durable, and designed to remain wrinkle-free. Their notched, or "V" shaped cut increase your range of motion and boost your overall comfort levels. They feature an ultra-lightweight liner that will keep you cool and dry during your runs thanks to its superior ventilation capabilities.
Pocket Space
These shorts come with a key pocket and two hand pockets. Its elastic waistband provides a secure and comfortable fit and its material has both moisture-wicking and quick drying capabilities.
Cost and Value
These are moderately priced, although the price can increase depending on the color you choose to purchase.

Durability and comfort
Good wick factor
Two nice sized side pockets
A secure rear pocket
Elasticated & draw-string waistband
Minimal risk of chafe/irritation
Some runners want more than 3 pockets
Brooks Mens Sherpa running shorts hit the mark for built-in pocket space, a central pocket built into the rear of the shorts with a secure zip system and two good multi-purpose side pockets with ample carry space.
Read more
Comfort
Take comfort from durable soft combined high performing fabrics in the form of an inner brief with a Spandex liner for flexibility at 14% and durable soft polyester at 86%, the overall shorts construction is polyester at 90% and stretch spandex at 10%, if this is not comfortable then nothing is.
Style
The style of the shorts is cut so they blend over the contours of your body, you get FIT but you get a flow of ventilation to work against overheating, the moisture wick-ability is high performing so more comfort combined with the minimal risk of chafe/irritation.
Cost and Value
The price demonstrates an investment into a pair of long-lasting durable high performing shorts, well worth buying. Two purposes designed side pockets with good carry capacity and a back central pocket with a secure zip system to ensure that whatever goes into this pocket cannot fall out.

Breathable fabric
Lightweight
Various color selection
Perfect sizing
Some runners may not like the internal mesh
The brand Under Armour is known for creating strong, innovative active wear that can be used for different workouts such as running, hiking, and weightlifting. They have found a way to create running shorts that are breathable yet durable.
Read more
Comfort
These Launch Run Woven 7 were created with ultra-lightweight fabric to give you the comfort you need while you work out. The fabric is also breathable and durable, making it perfect for intense workout sessions.
Pocket Space
These shorts feature deep pockets, so you can store all the things you need in your pocket while you work out.
Cost and Value
These shorts are on the higher price point. However, they are well worth the money because of their breathability and ventilation, and the durability of the fabric.

Comfortable
Versatile
Breathable
Prevents chafing
Lightweight
Durable
Come in several color options
Semi-fitted
Wide waistband
A bit pricey
Sizing runs a little large
These are some of the most comfortable running shorts for women out there. They keep you cool and dry, prevent chafing, and will help you log in mile after mile without falling apart on you. They come in several colors and design options and are sure to appeal to all style shapes as well as provide you with the features you are looking for.
Read more
Comfort
These shorts are made of Mesh, Polyester, and Spandex and are lightweight and comfortable. They are semi-fitted and have a wide, knit-powered waistband. They also have side petal slits to ensure flexibility and a full range of motion during each of your runs. They are highly durable and remain comfortable wash after wash.
Pocket Space
These shorts come with two pockets, one of which is sweat and moisture-resistant--making it perfect for your phone or any other electronics.
Cost and Value
These are a little on the pricier side, but they are well worth the cost when you look at their overall durability and the features they provide.
Quick dry fabric
Zippered back pocket
Stylish and colorful
Quite an affordable price range
These ASICS running shorts are comfortable while giving you the performance you need in a pair of running shorts. As a runner, you want comfort while running for extended periods of time, which is what great fabric can do for you. These running shorts were created with a breathable fabric that allows you to have a more enjoyable run.
Read more
Comfort
These shorts were created with lightweight, breathable fabric with enhanced moisture control. Thanks to this feature, your long runs will be cool, dry and more comfortable.
Pocket Space
In the back area, there are pockets that allow you to store your items while you run.
Cost and Value
These shorts are in the medium to high end of the price scale, but they are very much worth it.


Four discrete waistband pockets
One good size rear zip pocket
Good for trail running
Most weather environments
Lightweight
Durable and comfortable
4' inch inseam
Anti-odor characteristics
Not for runners who prefer pocket free aerodynamics
These excellent shorts are for long-distance running and you get four pockets discreetly designed into the waistband and one secure pocket designed into the back of the shorts. The shorts have a good lightness and anti-odor/antimicrobial characteristics, a four-inch inseam, built in reflective clothing tech, and four nice sized pockets for stowing away items and a larger secure rear pocket with zipper security.
Read more
Comfort
It provides comfort from soft blended synthetics fibers, wearable in all weathers, layer over a pair of compression tights/shorts, ideal for cool or hot weather. Great for long trail runs, competition racing and fine for most challenging environments.
Pocket Space
It has four pockets cleverly designed into the waist and a nice secure zip pocket at the rear of the shorts.
Cost and Value
The price is okay and reflects a good investment in a pair of durable, comfortable high performing shorts with a lot of pocket capacity. The shorts are very good for long challenging trail runs and made to professional athletic standards.


Small internal pocket for small items
13% spandex/ 87% nylon
Flat seem prevent chaffing and thigh irritation
Reasonably priced
May be too short for some runners
Runs small
The perfect running shorts need to have a high percentage of spandex in order to give you the flexibility and stretch you need and these offer just that. With 13% spandex, you are able to move with comfort and flexibility you need without feeling restricted.
Read more
Comfort
As stated above, comfort is a huge selling point for these running shorts. They are made of 13% spandex and 87% nylon, making for a comfortable short that allows for plenty of mobility.
Pocket Space
While the pocket size might not be big enough for larger essentials, these shorts contain small internal pockets that allow you to carry small items such as your keys, a credit card, gels, or other necessities.
Cost and Value
The cost of these shorts is also a great selling point. They are priced at the lower end compared to other women's brands of workout shorts.
Hold their shape after multiple washes
Lightweight breathable material
Sleek yet large side pockets
Stylish and comes in various colors
Champion is a brand known worldwide for its immeasurable performance when it comes to athletic wear. They offer workout apparel as well as everyday wear for the fitness fanatic that would like to go from a run or gym workout, straight to running errands.
Read more
Comfort
Comfort is key when you want a great pair of running shorts. There is nothing like going for a long run only to stop midway because your shorts are unbearably uncomfortable. These shorts feature lightweight, breathable mesh that has a cool, smooth tricot lining, making them perfect for a run of any distance.
Pocket Space
Unlike many running shorts, these offer sleek side pockets that are large enough to store multiple things such as keys, gels, wallet and more.
Cost and Value
You truly can't beat the value in these shorts. They were created with the active consumer in mind and they were built to last. The price is in the medium range making them a fair value for the quality you get.


Extremely comfortable and stretchy
Deep pockets
Highly breathable
Quite affordable
Can run a little bigger than expected
Delicate weave fabric
Reflex Activewear designed this pair of shorts with the busy woman in mind. The brand is a brand known for creating activewear that can also be used as loungewear. These shorts feature two spacious front pockets, topped with an adjustable drawstring waist and secured cuffs.
Read more
Comfort
These shorts are extremely comfortable as they have 4% spandex. This is an excellent feature to have when you are working out as you have more flexibility and mobility when you are running or doing another workout.
Pocket Space
These feature pockets that have just enough room for you to be able to carry all your necessities while working out.
Cost and Value
These are in the middle-end price range and are a great value for the comfort that they provide if you are looking for a chic pair of pocketed shorts that can easily transition from the gym to the store and back home. However, they might not be the best buy for those runners looking for a durable pocketed pair of shorts to withstand intense workouts and provide breathability and ventilation.
Criteria Used for Evaluation

Comfort
Imagine: it is mid-July and you are in the middle of marathon training for your first marathon of the season in a few months. With a full-time job, three kids and a spouse you have more obligations and duties packed into your schedule than you care to count. So, you're up before the sun to squeeze in as much as you can before the rest of your house wakes up, but it's already HOT. You're now a half a mile in and sweating, feeling thirsty, and thinking about the massive amount of things you have on your to-do list for the day. At this point, the last thing you want to worry about is unwanted chafing from wearing the wrong pair of shorts. It's important to get a comfortable pair of shorts that are roomy enough for flexibility and agility during your workouts, tight enough that they aren't too loose, moisture-wicking, breathable, and that won't cause any chafing when you start to sweat. The pockets need to be big enough to securely hold your stuff but shouldn't add any uncomfortable bulkiness to their overall fit. Shorts with a built-in underwear liner should not be too tight or uncomfortably dig into your skin and should move effortlessly with the natural gait of your walk or run stride.

Value
When it comes to value, we know you want to be sure the cash you are shelling out for your workout attire and gear is well spent. Running shorts range from very cheap to overly priced–it all depends on the style, brand, and features they provide. Pocketed shorts are a great way to go typically cost the same as those without pockets and provide you with the added convenience of being able to store your valuables while working out. When we gauged the value of pocketed running shorts currently available, we looked at performance, versatility, and storage capacity, and overall performance. When looking at these factors we looked at how efficiently they allow you to perform, the variety of activities you can use them in, how durable (how long they will last you), and how well they withstand extreme conditions–specifically heat, moisture, and exposure to sweat. We looked at all of these factors and compared each pair of shorts to determine their overall value and whether or not they are worth the cost.

Durability
Even though you might not be able to purchase the most expensive pair of shorts on the market, if you are going to invest any money at all, you should be able to expect a pair of shorts that are of decent quality. One of the main criteria we base our list of pocketed shorts off of is their quality: in sum, how well they are made, overall. First of all, they need to be able to withstand multiple sweat sessions and subsequently, multiple washes, overtime without losing their shape, fit, or elasticity. They should also be breathable and adequately wick moisture – even if you are wearing them week after week in mid-summer during the hottest parts of the day. The pockets themselves should be made to last, with decent hemming and thick enough so that they do not rip or tear easily. Ultimately, a good pair of pocketed running shorts should be a high-enough quality product that they perform exactly as YOU need them to perform, and continue to do so for multiple training seasons in a row.

Size
Fit is an important factor to consider when looking for a functional pair of shorts because they can quite literally make or break your workout. If your favorite pair of pocketed running shorts don't fit you properly then you cannot expect them to provide you with all the benefits they claim to be able to give you–nor should they. When looking for the right fit you must first and foremost look for the right size. To find the right size make sure to look at measurements listed for hip width, thigh width, and length–otherwise, you will end up with a pair of shorts that fit either too tightly or too loosely. Also, consider how the pockets affect their overall fit–sewn-in pockets tend to leave a bulky feeling, especially if the pockets are located on the outsides of the thighs. Furthermore, while the short's outer layer of material might be wide enough your legs, the addition of a pocket on the inner lining of the outside material might end up feeling constricting. If you tun into this problem, sizing up may not always be the best solution either because this may lead to a pair of shorts that is too loose around your waist. The best running shorts with pockets take into consideration the fact that more room is necessary in order to add the pockets–so they adjust their sizes accordingly. If the shorts you are considering happen to have an elastic waistband make sure they are adjustable, fit comfortably, and properly keep your shorts in place. They should also have the length you find most comfortable and that will work for the activity you will be partaking in –for example, a woman who needs a decent pair of pocketed running shorts will not fair well with a pair of loose fitting shorts with a 9-inch inseam. Know yourself and your needs before making your purchase.

Style
While we never recommend you base your decision on style, we do understand that it is an important factor to consider for many runners–and why shouldn't we look and feel great while we workout?! Before considering style, make sure the shorts fit your needs and provide you with the pocket functionality you are looking for–then look to see if you love the style and if they come in different colors to choose from.
Expert Interviews & Opinions
Most Important Criteria
(According to our experts opinion)
Experts Opinion
Editors Opinion
Users Opinion
By Default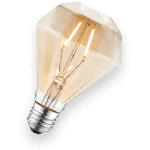 Don't Waste Time Adjusting Your Shorts
If you find yourself frequently having to adjust your running shorts, there's a problem. Either the apparel you are wearing is not the right size for your body or the waistband has deteriorated due to time and use. In either case, the best course of action for you is to get a replacement pair of running shorts.
Be Careful When Washing Your Pocketed Shorts
This may seem fairly obvious, but it's worth mentioning regardless. Always check all of your pockets before putting your running shorts into your clothes basket or washing machine. Failing to do so could lead to irreversible damage being caused to your sensitive electronics or headphones!
Other Factors to Consider

Accessories
Even if you consider yourself a "minimalist" when it comes to workout gear and you're happy as long as you have your socks, shoes, and are decently covered, we are sure you can still appreciate the usefulness that pockets bring. While some athletes don't mind finding alternative options for storing their keys, phone, and other items, most want an easy way to carry their essentials–and running shorts with pockets allow you to do just that. We strongly recommend you consider shorts with pockets if you hate wearing an armband or belt and are tired of finding a place for your phone or keys during your runs. Before going on to make a purchase, however, make sure to consider what you plan to store or carry in your pockets–if you plan to store small items then a pocketed short may be perfect you, and keep in mind there are options with just a key pocket if that is all you are looking for. If you plan on wearing your shorts on intense runs, biking, or hiking sessions, then you may also want to consider options with zippered pockets for more secure storage. Many athletes also find that while shorts with bigger pockets may seem more convenient, they often end up sacrificing the right fit. This is because bigger pockets can become too baggy and floppy and thus interfere with the efficiency of your stride. If this the case for you, we highly recommend you opt for shorts with smaller, more compact pockets. However, if "bigger is always better" in your book, then go for shorts that feature deeper pockets and conveniently tuck away all your electronics and necessities!

Use
When you consider the activity you will be wearing your shorts in you are looking for their overall functionality. Shorts that are great for a short run may not be the best pick for longer runs, hiking, trail runs, or other workouts. Consider what you will be wearing your shorts for before making your purchase–and remember that there are plenty of versatile options if you are looking to do various activities in your shorts. Typically shorter shorts with compact pockets are the best option for those of you who want to log in some serious miles while those of you who are looking to carry more and run shorter distances may fair well with shorts that have larger pockets.

Breathability
When purchasing a new pair of workout shorts (or any type of workout attire), don't forget to ask yourself what kind of material you prefer, as well as what best suits your lifestyle. For instance, cotton shorts may be a cheaper, comfortable, and lightweight option for everyday activities but they won't last through intense workout session or years of washing and drying cycles. When looking at comfort also consider whether or not the shorts have a built-in interior liner as well as how you feel about this specific feature–some runners love the convenience and form-fitting properties of the liner while others find it restricting and annoying. The same goes for adjustable drawstrings and elastic waistbands–both of these features are a matter of personal preference and should definitely be considered when looking at the short's overall comfort.
If you live in a warm climate or plan to wear your shorts on hot days, then you definitely need to consider the overall breathability of the shorts. Make sure your pocketed shorts are well-ventilated, come equipped with cooling control technology, and that doesn't have any unnecessary additional fabric that will weigh you down.

Weather Resistance
Environment refers to the time of day you plan on running as well as where you will be. If you are up before the sun or out after it gets dark, then you should consider a pair with reflective features so you are more visible to those around you. On the other hand, if you'd rather run out in the sun, then you should consider a lightweight, breathable pair of shorts that can withstand sweat, resist odor, and take multiple washes.
Frequently Asked Questions
q:
How much do running shorts with pockets typically cost?
a:
In our list of pocketed shorts prices vary since we tried to make sure to fit all budgets. However, the averages$100. Be sure to remember that price does not represent quality and that just because something cost more does not mean it is a better option for you.
q:
How do I know what size will fit me?
a:
For the most part, the sizing guides that come with options on our list are accurate, although some do run a little small and others a little big. Be sure to check the measurements as well as consider the size you well in other athletic shorts or pants. As usual, we recommend you try them on before you make your purchase make sure they the option to be returned or exchanged in the case they don't fit right–no size is the same and it all depends on your body type and personal preferences in the end.
q:
Are the shorts on this list moisture-wicking?
a:
While many of the shorts on this list are moisture-wicking some are not and others have different levels of moisture-wicking capabilities. Those specific to running will almost always provide some sort of moisture-wicking technology and are also typically breathable, lightweight, and comfortable. For the most part, if you're looking for a pair of shorts with quick-drying capabilities, make sure to avoid those made of cotton and that have a mesh exterior. Instead, stick to shorts made of a blend of polyester, nylon, and spandex.
q:
Will these shorts cause chafing
a:
Again, it depends. Chafing occurs when there is excessive moisture, the shorts aren't the right fit, and/ or when they are made of a material that is prone to cause chafing. To avoid chafing, stay away from shorts that are fitted because they may rub the skin when you move and are made from heavier material. Instead, go for shorts made out of polyester and/or nylon blends that are breathable and allow moisture to evaporate. Another way to avoid chafing is to not wear underwear with a pair of shorts that already comes with a built-in liner.
q:
How long will a good pair of shorts last?
a:
This depends on how often you use them–if you are consistently using them for multiple sweaty sessions then you will be putting a decent amount of wear and tear on them at much faster pace. However, the shorts on this list were picked because they hold up for multiple training cycles and can be washed just as many times. Take good care of your shorts, and always be sure to follow each model's washing, drying, and general care directions. This will help ensure that you will be able to wear them for at least five to ten years, depending on how often you wear them and how intense your workouts are.
q:
Which is better, cotton shorts or synthetic fabric shorts?
a:
There was a time when the only options available were made out of cotton–with some exceptions for fabrics such as silk or wool. Cotton is comfortable, lightweight, durable, flexible, and can be dyed in lots of different colors. However, when cotton gets wet it can weigh you down which in turn slows you down. Cotton also dries out slowly, isn't breathable, isn't capable of efficiently wicking away moisture, and is not bacteria or odor resistant. While cotton allows shorts to be flexible, it certainly does not allow them to be as flexible as shorts made of other material, such as spandex. Wet cotton also friction and can lead to chafing, irritation, rashes, and–in extreme cases–blisters or infection.
Cotton blends (cotton blended with a combination of synthetic material) can be comfortable, durable, and more breathable. They are also much more moisture-wicking and help improve your performance. This blend is typically found in socks, shorts, shirts, and even jackets–but it also means a higher price tag since the manufacturing process costs more and because they offer higher quality and performance-enhancing features.
100% synthetic materials can also be a great option because the right blend of fabrics can produce a highly durable, lightweight, flexible, breathable, and moisture-wicking pair of shorts. This is because synthetic materials do not, as a rule, absorb and hold moisture.
In the end, the answer to your question boils down to your personal preference and specific needs. Some people embrace modern clothing tech while others simply prefer to stick to natural materials–either way, there is a list of pros and cons to both options. I personally prefer shorts made of a blend of cotton and synthetic materials because they provide everything I need, but don't go off that–make sure to consider your needs above all else.
Subscribe to our newsletters