10 Best Running Tank Tops Rated & Tested
last updated
Dec 29, 2018
Although the basic tank top design is very simple and has been around forever, there's more that goes into making one than you might think, especially these days with the advent of modern fabrics and manufacturing
technologies
. Running tank tops especially are designed to keep you cool in hot weather, and usually feature breathable fabrics and specialized designs that work with a runners form while they move. We looked at a whole mess of running tank tops, finally settling on the best of the best and ranking them for you according to the factors and criteria that are most
important
to runners.
In a Hurry? The test winner after 15 hrs of research
Brooks Ghost Racerback
Why is it better?
Great ventilation and moisture-wicking
Will keep you really cool
Nice color choices
Very comfortable
In a
Hurry? Editors choice:
Test Winner: Brooks Ghost Racerback

15
Researched Sources
2k
Reviews Considered
15
Hours Researching
15
Products Evaluated
Breathability
Comfort
Durability
Materials
Value
By Default
In Depth Review Top 10
Brooks Ghost Racerback
Nike Dry Miler
ASICS Ready-Set
TCA Reversible Workout
Adidas Training Keyhole
TELALEO Tank Top
Adidas Women's Running Cross Tank
Saucony Strider
New Balance Tempo Running
Ogeenier Tank
Table of contents
Criteria Used for Evaluation
Other Factors to Consider
Frequently Asked Questions
Sources
Top 10 Running Tank Tops
1

. Brooks Ghost Racerback
Great ventilation and moisture-wicking
Will keep you really cool
Nice color choices
Very comfortable
Less well-known and well-tested than some on this list
This one is semi fitted and follows the contours of the body for extra comfort and coolness. It comes from a top-notch brand and is of great quality with its great moisture-wicking and scoop neckline.
Read more
Comfort/Fit
This feels good and keeps you cool. The ventilation technology is great, with vented side seams and Dri-layer fabric which wicks away moisture very effectively. It feels good on the skin and won't chafe.
Quality/Durability
There seem to be no durability issues, and the quality is, as always with Brooks, very good. You can get this one in a few nice, vibrant colors choices.
Cost
Like most on this list, this isn't the cheapest thing you'll find, but it's a top-quality piece of equipment at a reasonable price.
Wide range of color options
Good ventilation
Feels soft on the skin
Consistent sizing
Good fit
Nice sweat-wicking technology
This one comes in a load of color choices, so if you're a fashion-conscious soul, it's absolutely a great choice. It's really well-ventilated to keep you nice and cool during the sweatiest of runs and it designed to increase and allow a free range of motion.
Read more
Comfort/Fit
It's a really comfortable choice with a mesh back and sweat-wicking technology. It's really lightweight, it feels soft on the skin and it fits very well. The cut is good for keeping you cool but isn't too low to be distracting or uncomfortable. Overall, it has a great fit and comfy design.
Quality/Durability
Loads of top quality color choices with lots of great vivid designs. The fit is reliable and the quality is great. There seem to be no durability issues at all.
Cost
A little pricier than some on this list, though it is worth the cost.


Nice slim fit design
Slightly cheaper than some others on this list
Decent durability
Good amount of stretch
Spacious holes for the arms and neck
The fit and feel is nice
Doesn't have the dri-fit technology of some on this list
This comes in ten different colors and is designed to reduce chafing. It has good moisture management technology and won't get you too sweaty or too wet. The soft material is lightweight and comfortable.
Read more
Comfort/Fit
It has a slim fit, and the arm and neck holes are quite spacious, which is great for ventilation. There are no fancy gimmicks here, but it's pretty lightweight material and will keep you fairly cool. The material is soft against the skin. This isn't a Dri-fit choice like some others on this list, but it will keep you much cooler than your average tank top.
Quality/Durability
The durability with this one is pretty good and it won't flare out like some others do. It has a little bit of stretch, but retains its shape and doesn't become too baggy.
Cost
This is one of the slightly cheaper options here.
4

. TCA Reversible Workout


Good price point
Reversible design
If you want something a little more basic, this is a great option
This is a good low-cost but good-quality option if you're looking to pick up something decent while saving a few bucks. There are six different colur designs, all of which are reversible, which can help to keep your wardrobe fresh. The fabric is not as high-tech as some others on this list but it's still pretty breathable and well-ventilated.
Read more
Comfort/Fit
The fit is not as good as some others on this list and can feel a little baggy, so you might want to buy a smaller size than usual. Otherwise, this is a good buy. The ventilation is decent compared to most tank tops on the market and the moisture-wicking is good enough unless you're particularly sweaty.
Quality/Durability
The durability of this one isn't as good as some of the more expensive options, but considering the price of this one, it will still give you a decent amount of wear for the cost. Otherwise, the quality is good and it's a nice choice if you want something trusty but low-cost.
Cost
At one of the cheapest items on this list, this product comes at a great value.
5

. Adidas Training Keyhole


Very relaxed and comfortable fit
Open-backed with a deep scoop neck for minimal coverage
Nice pastel designs
Really good for keeping cool
The sizing is occasionally a little off
Some don't like how loose the garment is
This is 100% polyester and has a relaxed, comfortable fit. The material is very thin, which some might like. This is another one that comes in many color options, but they're more pastel and mellow than some of the others on this list. So if you look for something low-key , this could be a good option.
Read more
Comfort/Fit
The Climalite design wicks away sweat to keep you cool, as well as the open back and deep scoop neck. It's better suited for those with a slim shape rather than an hourglass shape. It's good and loose and the material doesn't chafe in any way.
Quality/Durability
The fit can be a little bit off on occasion, and some don't like how thin and loose the top is. Otherwise, the quality is very good, along with the durability.
Cost
It's around an average price for this list.


Decent price point
Very soft and comfortable
Styling is attractive
The sizing can be hard to get right
Some don't like the fit
This new model from TELALEO Tank Top is a great one for women who are looking for a new top to add to their running gear wardrobe. The color options are good and attractive, the fit has been styled to compliment the female body, and the use of soft moisture wicking material all work together to make this a must-have running top for female runners.
Read more
Comfort/Fit
The TELALEO Tank Top is designed so it pulls sweat away from the skin and dries very quickly. must-have makes warm weather runs easier, safer, and more enjoyable for all. The sweat-wicking design has a very breathable style and is made to look flattering while you wear it out on your training runs or to the gym. If you're looking for a running tank top that feels soft and comfortable, this is a great choice!
Quality/Durability
Some reviewers reported some sizing concerns with the TELALEO Tank Top but for the most part, runners seem to love the look and feel and fit of this tank top. The craftsmanship is strong and
Cost
If you a tank top at a decent price, without sacrificing style and comfort, then the TELALEO Tank Top is a good choice. It's a great piece to add to your running gear collection and is a smart investment for warm weather attire!
7

. Adidas Women's Running Cross Tank
Wicks sweat well
Dries very quickly
Soft and cool material
A few reviewers experienced durability issues
Some found sizing to be difficult above a large
The Adidas Women's Running Cross Tank is a great choice for women who want to enjoy a cool and comfortable run in warmer weather. Made with moisture-wicking materials and a snug yet comfortable style fit, this is one tank that is great for warm weather runs!
Read more
Comfort/Fit
The Adidas Women's Running Cross Tank is designed to pull moisture away from the skin very well and with the open neck and narrow strap design you will stay cool and comfortable on even the longest of runs. The fit works for most small to medium body types though some larger sizes are available from some sellers online. The material is quite thin making it perfect for a hot day. As an added bonus the material dries quickly so you stay cool and dry!
Quality/Durability
Only a few reviewers have reported durability issues, but is it a rarely reported issue and most reviewers have found the Adidas Women's Running Cross Tank to be durable and well built. The quality is very good and with a minimal seam design it is easy to wear and has very little cause for concern over irritation and rubbing during your runs.
Cost
The Adidas Women's Running Cross Tank comes in at an average price compared to others on this list. Cost can vary depending on the color and size you buy but it is a great product from a brand that is well known and trusted in the running community. This is why we included it on our list and feel it is an option that new runners, as well as seasoned pros, can benefit from.
Four-way stretch fabric is very comfortable
Lots of airiness for good breathability
The color designs have a nice aesthetic
Built for flexibility and mobility
Slightly more pricey than other top-quality options
Sometimes the sizes can be a little off
This features a four-way stretch fabric and a nice loose fit to keep you cool, flexible and moving. The moisture management is good and it has a lightweight design. It comes in eight different color designs, some of which are really flashy if you're keen on making a statement.
Read more
Comfort/Fit
This is a very comfortable design, with flat stitches for extra comfort and a good stretch. The fit is a little wide for some, so if you looking for something little more streamlined, this might not be for you. The design of the back keeps you cool.
Quality/Durability
Like most Saucony products, this has a decent shelf life, so it'll keep you performing for a while. The sizes can occasionally be a little off, but this is otherwise of very good quality.
Cost
It's slightly above average for this list, but only marginally so.
9

. New Balance Tempo Running


Wicks moisture well
Good stretchy design
Good price point
Anti-microbial properties
Feels good against the skin
Can be a little tight for some
Some don't like the cut of the neck
Doesn't have the best breathability
This one has quite thin straps on the shoulders, for less coverage and more coolness. It wicks moisture well and has anti-microbial properties to avoid any unfortunate results of the longest, hardest and sweatiest runs. It's quite stretchy, which gives it a good fit.
Read more
Comfort/Fit
The cut is nice and allows for mobility without being too loose. It feels good against the skin and the fabric doesn't chafe or irritate. It doesn't have the top-notch breathability of some others on this list, but it still does a better job than most tank tops on the market. Some people don't like the cut of the neck, but it's otherwise a very comfy addition to your running wardrobe.
Quality/Durability
The fit might be a little tight for some, so you might want to consider buying a size up. A few reviewers found some durability issues, but overall, the durability was good.
Cost
This has a decent price point, so if you're looking for something good without spending too many bucks, this one is a good choice.


Cool and comfortable
Good breathable, lightweight design
The mesh design will keep you sweat-free
It's a pricey option
The neck might be a little high for some runners
This tank top from Ogeenier is designed for runners who like to work up a real sweat while they are out at the gym or out running the trails. It has specially designed fabric and weaves to enhance breathability and comfort even during the warmest weather. The Ogeenier Tank is made to keep you cool and dry while you are working out!
Read more
Comfort/Fit
The Ogeenier Tank is a great choice for hot weather runs, especially for larger men who find it difficult to find a tank top that fits comfortably. It keeps you cool and helps wick away moisture to enhance comfort and performance during your running sessions. The open neck design and larger sleeve openings allow for greater comfort and range of motion as well. The Ogeenier Tank is popular among male runners who want something simple yet effective for their warm-weather workout and training runs.
Quality/Durability
With the Ogeenier Tank, you can rest assured you're getting a good quality product that will serve you well. It may not be as fancy or nice as some of the other tank tops on our list but it is still a great piece for any runner to have on hand. It is durable, performs well, and meets all of the basic wants and needs male athletes have.
Cost
With a very affordable price, there is little reason not to add the Ogeenier Tank to your running gear collection. It's a great piece to have on hand as a backup tank top or a training piece to have on hand when you need something simple and easy.
Criteria Used for Evaluation

Breathability
A common factor in athletes that do a lot of activities that are strenuous includes a lot of sweating. Finding a fabric that will tap out excess moisture to leave you dry and cool is a road to achieving comfort too. When going for a great tank top go for one that will make sure to leave you looking fresh as if you didn't even work out.one that will leave your body dry as it will not get damp. This not only helps health wise by reducing irritation but it also assists in odor control as the breathability is enhanced.

Comfort
Comfort is absolutely essential to runners and other athletes. You need to be able to exercise your entire range of motion, and to be wearing something that doesn't weigh you down. Any clothing item that gets uncomfortable can distract you from your workout. When you're running, it's really important to be able to focus on what you're doing. Your breathing, cadence, and posture can all contribute to your performance. When you're wearing clothing that's too tight or that's riding up, this can disrupt your entire rhythm. When we looked at all of the different tanks available, we reviewed ones that had a reputation for being exceedingly comfortable.

Durability
When it comes to running clothing, there's more to it than just comfort. You also need clothing that's just as tough as you are. When you choose a running tank, you're choosing a tank top that's going to be exposed to harsh conditions, sweat, and a lot of friction. If the material isn't durable enough to stand up to the abuse, then you'll be throwing your money away. It doesn't take long for moisture and extreme temperatures to start breaking down fabric. The running tank that you choose needs to be made specifically for athletes. This means that the proper areas will be reinforced, and that the material will be versatile.

Materials
The materials used to make running tanks are very different than the materials used to make regular clothing. These tanks are made with the moisture wicking material that also provide some level of UV protection. This material is also extremely durable and made to withstand the stresses that come with repetitive movement. Some people who have sensory issues may want to material that's less clingy than traditional absorbent tank tops. We provided a wide range of products that have been reviewed and can offer you an option that will appeal to you.

Value
It may seem ridiculous to consider spending a lot of money on a tank top. Running tanks are specially made athletic garments. This means that they're designed with runners in mind. High quality can translate into a higher cost, but the tanks that we considered are still well within your budget. There's more to value than just the price of an item. There's also the durability, how long it's going to last, and how well it works for its purpose.
Expert Interviews & Opinions
Most Important Criteria
(According to our experts opinion)
Experts Opinion
Editors Opinion
Users Opinion
By Default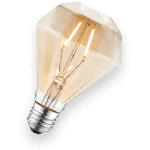 Invest in Antiperspirant
Although wearing a tank top or other sleeveless garment can help to prevent visible sweat stains, excessive exercise while wearing them can still lead to visible signs of perspiration: not to mention the odor. Because of this, you should still consider wearing deodorant with antiperspirant properties while wearing one of these shirts.
Recycle Your Textiles
Tank tops are nice but have an unfortunately short shelf life, at least when compared to many other forms of apparel. If you find your tank top to be too worn out or stained to wear, don't throw it in the garbage. Instead, look for a textile recycler to donate it to so you can help prevent waste.
Other Factors to Consider

Fit
Now, this is not a new word to us we are familiar with it as getting the best shoes or running clothes will also depend on the fit or size you need the perfect fit that ensures that you remain comfortable in anytime you are running or walking or doing what you love most. Ensure that you know the correct size of your breasts as that will affect the size of your tank top, getting the perfect fit will make your work easy ensure that your tank top is one that can stretch if need be.

Support
Running is a sport that involves a lot of bouncing around and high-impact movement. Because of this, a lot of women prefer tanks that offer additional support up top. This can make a sports bra even more effective and prevent unnecessary back strain. This also helps to improve comfort levels during high friction activities.

Style
With this era, style and design run the world, we wake up to new crazy fashion and we all invest in it only to wake up the next day to something else. We can easily get confused as to how fast our fashion industry is coming up. Well the same goes for tank tops, you will want to work out and look good at the same time, showing off some skin in something that makes you appear flirty makes a lady sexy, I bet this is something that all ladies will want to achieve while working out, not just that but also one will want to go to the mall with the tank top and that is why the style and design of it matters a lot.

Safety Hazards
Well, this one of the most common factors that we cannot ignore putting in as it affects us in our daily activities, we encourage our runners to put their safety first. Ensuring that you get a tank top that is reflective can be one of the best decision you ever made mostly if you are a night runner or dawn runner when the light is less and you will need to be seen by drivers or reckless motorist. Your safety is our priority.
Frequently Asked Questions
q:
Which type of material is best for a tank top?
a:
Since you will be using your tank top for running we would advise you to go for a material that will tap out excess sweat that can cause dampness and skin irritation to the skin.to prevent that ensure that you get the material that is best for that, also ensure that the material is good to prevent the ultraviolet rays that can harm the skin which would not be good for the skin.
q:
How should I wash my tank top?
a:
In most cases the instructions of how to wash your top tank will be written on the tag of the cloth that shows the material used and how of wash it, if it is to be washed alone or mixed with other clothes, if it requires cold water or warm, if it needs to be hand-washed or machine washed too.all this should be written down on the tag if not ensure that you inquire about the product front he stores or check the reviews of the same product from other clients and you might be able to find out how to wash it.
q:
Which size should I pick for a tank top?
a:
This will depend on your chest size,which should be considered when going to make a purchase ensure that you get one which will fit just perfect and not require any adjustments, first make sure it is not loose on your body as this is also not the great fit you are looking for, too tight should also not be the case as this might pose as a challenge too.
q:
Where can I buy tank tops ?
a:
Just like any other running gears,you are likely to find a tank top in most stores that deal with sporting gears.and with online buying and selling you can also get some there,thought the online buying can be tricky as one would not tell the exact size,and some online stores can be a scam, ensure you are very much aware of the store you are buying from online, also make sure you get them in a store that provides a policy of return if online so that in case of anything you can return it.
Subscribe to our newsletters