10 Best Running Tank Tops Rated & Tested
last updated:
Sep 14, 2020
No matter what type of runner you are, or how long you have been running, the best running tank tops are a necessary addition to every runner's running gear.
While this may sound silly—after all,
tank tops
are pretty simple and similar in design all around—there is actually a lot more that goes into a running tank top then you might think. The best running tank tops are specifically designed to keep you cool, dry, and comfortable no matter how hot it is outside. They are breathable, moisture wicking, and are available in different styles—so there is something out there for everyone!
With all of the options available to choose from, we know how difficult it can be to find the perfect running tank top—which is why we took the time to research and review the best of the best!
Take a look below to learn more!
This is the best product on our list that is currently in stock:

TCA Reversible Workout
Why is it better?
Good price point
Reversible design
If you want something a little more basic, this is a great option
In a
Hurry? Editors choice:

Test Winner: TCA Reversible Workout

4
Researched Sources
2k
Reviews Considered
11
Hours Researching
17
Products Evaluated
Breathability
Comfort
Durability
Materials
Value
By Default
Criteria Used for Evaluation


Breathability
Breathability is one of the most important factors when it comes to any type of running gear—so it does not exclusively apply to the best running tank tops. Whatever you wear while out on your runs needs to be breathable and ensure that you stay cool and dry no matter how far you go, or what type of terrain you run in. This is incredibly important during the hot summer months where you have a risk of overheating. So, no matter what type of athlete you are, it is important that you consider how breathable the tank top is before you make your purchase.
When we rated the overall breathability of the tank top, we took a look at several factors. First and foremost, we took a look at what materials it is made of (we will talk more about this later). We also took a look at whether or not they were moisture wicking and if the company added any additional mesh or ventilating features that will make it even more breathable. Moisture-wicking fabric is something you need to watch out for because it will optimize the breathability of the shirt and ensure that you stay both cool and dry during all of your runs—and it will also prevent your shirt from getting drenched in sweat and clinging to your body.
We also considered whether or not the shirts had any odor control or anti-bacterial features. This is especially important for those shirts that are less breathable than others. Keep in mind that all of the tank tops on our list are some of the most breathable options out there, but there are some that are less breathable than others. It is important to ensure the tank top you get won't cling to you or get drenched with sweat because this can cause irritation and chafing, which can lead to blisters and irritation that can be incredibly uncomfortable.


Comfort
When it comes to comfort you really don't want to miss anything—especially when it comes to running gear. After all, how will you get through your runs or training session if you are uncomfortable?! Comfort is the most essential factor runners and athletes need to consider when searching for the perfect tank top because if they aren't comfortable their performance will suffer—and they will end having to go buy another tank top anyway, so why not just get it right the first time around?
While we took several factors into consideration, comfort is one that we took seriously and made sure to get accounts from actual users before making a final decision on their overall comfort. First and foremost, we considered the fit of the tank top. We know some runners prefer tighter fitting tank tops while others like them loose—so we took a look at what reviewers had to say, but at the end of the day this will depend on your personal preference. We also took a look at the flexibility of the tank top and whether or not it will allow for full range of motion. The weight of the shirt is also an important factor to consider when looking at comfort—so you will find that the selections on our list are both lightweight and moisture-wicking (so they don't get drenched with sweat and weigh you down).
At the end of the day, it is incredibly important that you consider your own comfort needs when making your final decision. It doesn't matter how highly rated a tank top is if it isn't comfortable for you. If you prefer certain materials or fits, then put that at the top of your list and find the tank tops on our list that check all of your box. If you don't get a tank top that fits your comfort needs your performance will suffer and you will be back at square one anyway, so try and get it right the first time.


Durability
Regardless of how much tank top costs, no one wants to invest in a tank top that won't last. While we can't expect them to last forever, we definitely should expect to be able to use them for quite some time before we have to replace them—which is where durability comes in. Durability is incredibly important because it not only gauges about how long a tank top should last you but also takes a look at how much they can actually withstand over the course of time.
As runners, you will need tank tops that can be exposed to harsh conditions, excessive sweat, and a lot of friction. They need to be able to be exposed to this regularly and ensure that you stay cool, dry, and comfortable whenever you are wearing them. Durability doesn't just refer to the sturdiness of the shirt, but also how long they can provide you with the benefits they were specifically made to address. So, simply put, your running tank top needs to be able to put up with quite a bit of abuse!
When we rated the tank tops on our list, we took a look at how sturdy they were as well as how they were constructed. We found out if they were reinforced in the proper areas and whether or not the material was versatile. One important thing to remember here is to make sure to care for your tank top properly. Some of them can be machine washed and even thrown in the dryer, but others are not designed to withstand this type of cleaning. Some may need to be hand washed and hung to dry while others may be thrown in the washer but will need to be hung to dry. Whatever the case, make sure you follow the care instructions provided by the manufacturer if you want your tank top to provide you with optimal durability.


Materials
By now you have noticed we have mentioned the material of the tank top mentioned quite a few times in the above sections. After all, it is the material the tank top is constructed of will play a role in the breathability, comfort, and durability that it provides—so, it is definitely an important factor to consider. Running tank tops are made of different materials than tank tops made for casual wear—and the ones on our list are all moisture wicking and some even provide UV Protection from the sun! When choosing your tank top make sure that you like the material is made of—it doesn't matter how effective it is if you have sensory issues or preference that will make you uncomfortable in the tank top! The following materials are some of the best for running tank tops:
Polyester
A lot of the tank tops on our list are made of 100% Polyester and the rest are a combination of Polyester and another fabric. Polyester has excellent moisture-wicking capabilities and is really lightweight. Athletic brands love polyester because it provides excellent breathability and comfort without sacrificing durability.
Spandex
A lot of the tank tops on our list have a percentage of spandex in them. This allows them to be stretch and ensure that you have a full range of motion. Keep in mind that just because they are composed of partial spandex doesn't mean they will be tight—a lot of the ones on our list with spandex on our list are also loose fitting.


Value
It may seem ridiculous to consider spending a lot of money on a tank top. Running tanks are specially made athletic garments. This means that they're designed with runners in mind. High quality can translate into a higher cost, but the tanks that we considered are still well within your budget. There's more to value than just the price of an item. There's also the durability, how long it's going to last, and how well it works for its purpose.
When we took a look at the overall value of each of the tank tops on our list, we definitely took a look at the price, but we compared it to everything else. We took a look at the comfort, durability, breathability, and the materials it is made of. We also took a look at reviews and ratings provided by actual users and took all of that into consideration. Once we took all of these factors into account, we cross-referenced it to the actual cost of the tank top and estimated the overall value the tank top will bring to your life. At the end of the day getting the cheapest or most expensive running tank top means nothing if you don't get something that fits your needs. When looking for the right tank top for yourself, consider your own needs with the overall investment you will need to make to get the tank top.
Expert Interviews & Opinions
Most Important Criteria
(According to our experts opinion)
Experts Opinion
Editors Opinion
Users Opinion
By Default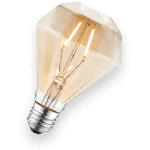 Invest in Antiperspirant
Although wearing a tank top or other sleeveless garment can help to prevent visible sweat stains, excessive exercise while wearing them can still lead to visible signs of perspiration: not to mention the odor. Because of this, you should still consider wearing deodorant with antiperspirant properties while wearing one of these shirts.
Recycle Your Textiles
Tank tops are nice but have an unfortunately short shelf life, at least when compared to many other forms of apparel. If you find your tank top to be too worn out or stained to wear, don't throw it in the garbage. Instead, look for a textile recycler to donate it to so you can help prevent waste.
Other Factors to Consider


Fit
Just like your running shoes, fit is an essential factor you need to consider when looking for the perfect running tank top. After all, if a tank top doesn't fit you properly or you find it uncomfortable then what is the point of wearing it. At the end of the day, you need to make sure you are comfortable and that you can will want to throw the tank top on whenever you need to go on a run.
One of the factors we took a look for when looking at the fit was sizing, of course—but there is so much more to fit than just size. When choosing your size make sure to check with the manufacture to ensure you are getting the right size for yourself. Since sizing can be different depending on the brand, you can't generalize your size across the boar—and if you get something too tight or too loose then you won't be comfortable. For women, size is especially important because we need to get the chest area right. Some of you may need to size up or even size down because of your chest size—so. if you know that you need something stretch from the get-go make sure to consider that from the very beginning.
When looking at fit we also took a look at how it the tank top was designed to fit you. Some are made to fit snuggly and tightly, others are made to be loose-fitting, and others provide an athletic fit.
Tight Fit
The tighter shirts are good for those of you who like snug fitting tank tops when you run—but remember they shouldn't be too tight. Also, just because you like the style or how the tighter tanks fit on you doesn't mean they are right for you—just because it looks good doesn't mean that it is comfortable.
Loose Fit
Loose fitting tanks, on the other hand, can also be stretchy and are a favorite among many. They typically won't cling and many of them won't show sweat spots while you are running since they are loose
Athletic Fit
Athletic fit shirts fall in between loose and tight. They are never too tight and never too flowy—these are definitely the most popular type of tanks to choose from, for both men and women.


Style
Styles is really important to a lot of runners and I would be lying if I said it wasn't important to me at all. There is nothing wrong with wanting to look great while you are out—but don't make that your main priority. Make sure to first consider all of the factors we have outlined above before making your final decision or even looking at the style of the tank top. A lot of runners nowadays get caught up in the style of the tank top and end up wearing something that just does not work for them—this happens most often when looking at the fit of the tank.
That being said, once you make sure you have narrowed down your options to the tank tops that will meet your needs, you can start having some fun. For the ladies, there are different types of strappy options that you can choose from. Sure, a lot of these are for a functional reason but a lot of the times you can make your final decision based on how it looks on you. For both men and women, there are also tons of colors and patterns to choose from. Some brands may have more selections available, but for the most part, all of the tank tops on our list offer quite a bit of option when it comes to color choices.
Frequently Asked Questions
q:

Which type of material is best for a tank top?

a:

Since you will be using your tank top for running we would advise you to go for a material that will tap out excess sweat that can cause dampness and skin irritation to the skin.to prevent that ensure that you get the material that is best for that, also ensure that the material is good to prevent the ultraviolet rays that can harm the skin which would not be good for the skin.
q:

How should I wash my tank top?

a:

In most cases the instructions of how to wash your top tank will be written on the tag of the cloth that shows the material used and how of wash it, if it is to be washed alone or mixed with other clothes, if it requires cold water or warm, if it needs to be hand-washed or machine washed too.all this should be written down on the tag if not ensure that you inquire about the product front he stores or check the reviews of the same product from other clients and you might be able to find out how to wash it.
q:

Which size should I pick for a tank top?

a:

This will depend on your chest size,which should be considered when going to make a purchase ensure that you get one which will fit just perfect and not require any adjustments, first make sure it is not loose on your body as this is also not the great fit you are looking for, too tight should also not be the case as this might pose as a challenge too.
q:

Where can I buy tank tops ?

a:

Just like any other running gears,you are likely to find a tank top in most stores that deal with sporting gears.and with online buying and selling you can also get some there,thought the online buying can be tricky as one would not tell the exact size,and some online stores can be a scam, ensure you are very much aware of the store you are buying from online, also make sure you get them in a store that provides a policy of return if online so that in case of anything you can return it.
Subscribe to our newsletters