10 Best Ski Goggles
last updated
Apr 15, 2019
If you love to ski, then you know you definitely need to invest in one of the best ski goggles out there—after all, since you are out on in the sun, you need to make sure that you protect your eyes from the harmful UV rays.

Ski goggles are really important because everyday sunglasses won't give you the protection that you need. This is especially important because if you don't protect your face and eyes from the sun you may end up getting long term sunglasses. When looking for the best ski goggles for yourself make sure that you get the right size and that you can still see clearly through them. At the end of the day, the most important thing to remember is that your ski goggles are effective, comfortable and durable.

Check out the top 10 best ski goggles we reviewed below!
In a Hurry? The test winner after 12 hrs of research

OutdoorMaster
Why is it better?
The frame durable and elastic
Guaranteed wide view with cylindrical lens
Compatible with all helmets with an extra-long strap
You can safely wear over your glasses
Gives you a cool look
In a
Hurry? Editors choice:

Test Winner: OutdoorMaster

4
Researched Sources
2.3K
Reviews Considered
12
Hours Researching
15
Products Evaluated
Materials
Brand
Features
Comfort
By Default
10 Best Ski Goggles



The frame durable and elastic
Guaranteed wide view with cylindrical lens
Compatible with all helmets with an extra-long strap
You can safely wear over your glasses
Gives you a cool look
Extra lenses come at an additional cost
The elasticity of the strap may reduce with time and usage
While swapping you likely to touch the lenses reducing their efficiency
The Outdoor Master is a high-performance Ski Goggle with an OTG (Over-the-Glass) design with an interchangeable lens system and a variety of lenses to choose from. You are guaranteed a wide coverage with the spherical lenses and a custom-made frameless design. Unlike other brands, it has universal helmet compatibility with extra-long elastic strap making it suitable for both teens and adults.
Read more
Materials
These glasses are made of high-quality, durable materials that are definitely built to last. They are flexible and durable--so you can definitely trust these to take a beating.
Brand
This brand definitely features some innovative designs and special features that you will love and that will make sure you get the perfect fit if you decide to get these sunglasses.
Features
These goggles have an OTG feature that allows you to wear your glasses underneath your glasses if you have prescription glasses that you need to see. They also are universally compatible with most helmets and have an interchangeable lens system.
Comfort
Thanks to the wide and unobtrusive design, these glasses are able to provide you with a wide and clear view of everything around you--so you won't miss any slopes, trees, or anything coming your way.
Has a good venting for your breathing
It is designed for comfort
You are spared the hassle of changing lenses
The strap stays put on the helmet
The variety of colors is limited
Too light you may misplace it
In this era of genuine advancements in echnology, you should not be content with durability! The product designs should demonstrate that progressiveness in quality that meets market demand. Spy Optic Targa has enhanced breathability with an adjustable strap that will stay on the helmet with no slipping. Clear lenses and a variety of colors to choose from are features that make the Spy sell.
Read more
Materials
These goggles are made of lightweight materials that are really durable and comfortable--and the adjustable strap they come with is stretch and able to provide the perfect fit.
Brand
This brand focuses on innovative design, so when they put out new products they are definitely up to date and designed to fit the needs of their users.
Features
These ski goggles feature ONE LensTM technology, which is why their lenses are easily interchangeable. They also have an invisible filament that will easily adjust the tint of your lens so you can have just the right amount depending on the lighting you are around.
Comfort
The fact that these glasses are really easy to adjust to your environment and the size of your head, makes them really comfortable.
Quality materials for a quality product
Silicone-backed strap for compatibility
High-performance cylindrical lenses
High-quality coverage and images in all weather conditions
It is delicate and requires careful handling
The sizes are limited to medium and large
This is yet another of Smith's better and improved fog-free performance and peripheral vision goggles with seamless helmet integration and lens interchangeability as a package. It provides room for the selection colorways with ChromaPop, Spherical Carbonic-X Lens and 5X Anti-Fog inner Lens guaranteeing ultra-wide view. A responsive-fit frame and silicone backed strap for superior performance. It comes in medium to large fit sizes and a lifetime warranty.
Read more
Materials
These are high-quality and enhanced spherical external and internal lenses for quality vision, coverage, and color. The lenses ensure high-performance in all light conditions and 100%400 UV protection.
Brand
The Smith brand is super reliable and these goggles definitely attest to what the brand has set out to do. They are incredibly durable and made of high-quality material that is built to last.
Features
The silicone-backed strap with a dual-axis framework positioning system intended for the safety of the goggles, keeping these in place and compatible with the helmets. The silicone material makes the strap more durable improves the visual appeal of the goggles.
Comfort
These multi-lenses enhanced, helmet compatible all light and Porex patented goggles with silicone backed strap and a responsive fit frame is a mark of quality and a must have. Check it out you will be impressed at how fair prized it sells.
Designed for compact fit
Quick and easy lens changing with a seal
The spherical lens guarantee a wide view
Have a rimless design enhancing your scope of vision
You have a variety to choose from
The scope of view is standardized
The goggles may be too big for the face
Can be delicate and require good care and handling
Specific sports and environments require custom made products to meet the need. The Oakley Flight Deck XM is designed with an expanded lens volume and optically correct rimless lens with anti-fog coating and discrete frame notches for compatibility and perfect fit. The RLS technology for quick and easy lens change and a rigid lens carrier add to the security of your goggles.
Read more
Materials
These Oakley ski goggles are made of flexible and durable materials that are designed to brave the elements. They are flexible and provide you with a great fit that is both secure and comfortable.
Brand
The Oakley brand is an expensive brand, but worth every penny. Their products are all incredibly durable, reliable, and effective. In fact, they are so durable that many users claim you will most likely lose these before you ever break them.
Features
The Oakley Flight Deck ridge lock lens system is revolutionary and is designed to meet your desire for lens changing in quick and easy steps while providing a complete lens seal.
Comfort
The Oakley Flight Deck ridge lock lens system is revolutionary and is designed to meet your desire for lens changing in quick and easy steps while providing a complete lens seal.
5

. Dragon Alliance NFX2 Ski
The best color quality with precise depth perception
Repels dirt, dust, and water
Wide visual coverage
You get a bonus replacement for faulty purchase
Protection from eye fatigue
Minimum color varieties to choose from
The goggles may be fragile and require safe handling
For a wider view of scope considerations, cylindrical lenses are the best. This is the most advanced goggle with a cylindrical lens, with all the bells and whistles. Made of quality materials, the parts are designed for clarity and impact-resistant. It has a swiftlock lens changing system and patented frameless design, armored venting, and premium injection molded lenses. The anti-fog coating is equally durable.
Read more
Materials
The lenses are cylindrically designed for a wider visual scope with swiftlock lens changing system protection to provide 100% UV protection from all the harmful effects thereby ensuring a grand yet effortless experience.
Brand
Some of you may have heard of this brand, especially if you love snow sports. They focus on great outdoor gear that you can rely on--and their products definitely come highly recommended by many users.
Features
The lenses are designed to offer ultra-high definition options across the light spectrum helping improve visibility thereby optimizing on color vividness, depth, and better performance with reduced eye fatigue.
Comfort
These ski goggles are super comfortable and their adjustable strap ensures that you can get a secure and comfortable fit.



Designed to keep you warm and safe with EDT
Has comfortable triple-layer foam to fit
Incorporates anti-fog and venting for clear clean vision
The elastic strap offer better helmet compatibility
Better lens swap and cleaning
Wiping inner lens leads to the possibility of invalidation anti-fog function
Can be easily scratch or stained
Whether going skiing, snowboarding or to any snow sport, the Zionor X4 Ski Goggles are a must-have. The anti-wind, anti-fog, and 100% UV protection properties guarantee you overall protection from related elements while providing clear vision and clear sight. They are fitted with adjustable extra-long head strap for compatibility with the helmet and come in different sizes from teenage to adult.
Read more
Materials
Zionor X4 enables you to view the world from a totally new perspective with a design meant to provide perfect protection and experience. The materials used are genuine and sturdy making the goggles a rare long-lasting treasure at an affordable cost.
Brand
This brand definitely has come a long way, and these goggles definitely do them justice.
Features
The outer lens made of PC material and the inner lens from CP material that provides ventilation in a two-way channel. The bottom part allows cold air in while the upper part removes hot air out maintaining a good breathing atmosphere.
Comfort
The goggles have Enhanced Durability Technology (EDT) feature that is designed to provide more safety and better impact-resistance for the comfort and safety of the snowboarder or skier during an adventure.
The spherical lenses are perfect for a wider view
The interchange of lenses is instant
Designed for comfort and face fit
Works perfectly with all helmets
Looks cool and stylish
It may be a bit smaller depending on face size
You can interchange the lens to fit weather situation
Require extra-care when interchanging the lenses and cleaning
This is one of the best brands for skiers that command industry repute in the snow gear world. The goggles complete the traditional spherical lens with advanced Press Seal interchangeable technologies that put them ahead of the competitors. The dual layer spherical lens magnifies the field of view for a wider coverage with a 40mm silicon strap for helmet compatibility as well as the anti-fog anti-scratch qualities. Replacement lenses are available separately.
Read more
Materials
These sunglasses feature materials that are durable, comfortable, and reliable. They ensure you get the protection from the sun that you need as well--so you don't have to worry about long term sun damage.
Brand
With the Press Seal mechanism, the interchange of the lenses has been made simple and fast without the fear of mishandling lenses. In comparison to competitors, this brand beats them all in fairness.
Features
In place of the locking and magnetic mechanism of former times, you simply take off the current lens from its slot by popping it out and instantly pop the other lens into position until it snaps.
Comfort
The design is sized down and intended to fit even the smallest face. This is enhanced with a slightly smaller frame for optimal fit with helmets with premium optics.
Good looking and cool
Ensures no fogging with the face-mask technology
Has a sturdy elastic band to hold in place
The adjustable strap makes it versatile for youths and adults
May slip from the helmet if becomes loose
The strap back design may not work with all helmets
The Anon Relapse Goggles are set apart both in quality and technology. The goggles have an anti-fog treatment with integral clarity technology for crystal clear vision with a triple-layer face foam that wicks moisture providing perfect goggle-face fit and a full perimeter channel venting for your comfort in breathing. The non-slip silicone strap will keep your goggles in place so you focus ahead.
Read more
Materials
The materials and design these ski goggle feature an innovative and effective design that will ensure that you get a pair of goggles that will fit your needs when you hot the slopes.
Brand
Anon's priority for your comfort and security in design ensures the goggles will not only perfectly fit your face but also ensure you get crystal clear and wider wall-to-wall vision and air circulation at an affordable price.
Features
ICT designed for free-fog vision and good venting that ensures fresh air is brought in while moisture is pulled away from the lenses for maximum airflow and breathing benefits.
Comfort
An incredible Magnetic Facemask Integration (MFI) that create a seamless goggle-to-facemask connection with zero gaps and zero compromises for ease in putting on and take off with no fogging.



Keeps eyes comfortable from snow glare
Great protection from bright light and glare
Good contrast and adjustment to light conditions
Guaranteed security with the slide-lock system
Rimless frame for a simple and secure lens swap
Cases of poor wicking have been reported
Require extra-care for quality results
Going into the fog need not be a dangerous affair simply because of poor visibility. You can guide, slide, and lock your goggle lens securely in place with the Zeal Portal's Rail Lock System, RLS. Plus you are protected and kept comfortable from the glare of snow and bright light with the blue flash and metal mirrors while maintaining contrast and adjustment to light tints.
Read more
Materials
The yellow-base patented Automatic + YB w/Sky Blue Mirrors are designed to provide amazing contrast in tint from light yellow to deep persimmon depending on changing light conditions
Brand
This is the best deal with the most advanced lens swap you will get. The RLS provide for the best optics in any condition and with the dual mirrors your safety from elements is assured; you get value for your money.
Features
Designed to provide the highest level of light transmission the lenses allow you to ride safely even in the worst visibility while your eyes are shielded from harsh light conditions.
Comfort
Given that these ski goggles are really adjustable, you can expect they provide a secure and comfortable fit. We do encourage you to try them on since the adjustable is more limiting in the stretch when compared to other options, but most users say it works just fine.
Gives you that cool and sexy look
Beautifully designed
Give an amazingly clear view
The twin lenses are integrated with the goggle for all conditions
Require careful maintenance and attention
The frames can easily get scratched
For greater experience, a maximized field of view with fast lens changing system for unrivaled performance and protection from elements of weather is a priority. POC Orb raises the bar in optical performance with Orb Clarity lens with high and advanced tint for enhanced vision. The Unique Spectres mirror coatings integrated with a Grilamid orb frame complement the Clarity lens for maximum experience in every weather condition.
Read more
Materials
Developed in collaboration with Carl Zeiss, these advanced base tint lens with unique mirror coatings are designed for superior performance to enhance vision by increasing contrast and light for Clarity and good performance.
Brand
POC Orb scores another fast in the market with optical performance lenses. The Clarity lens together with the mirror coatings offers a maximized field of view and increases contrast and light experience for superior performance. A good value for the money spent!
Features
The goggle is integrated with the Grilamid Orb frame that helps in maximizing the field of view and easy and simple lens changing system to achieve good vision and performance.
Comfort
If you want comfortable, these are pretty good. We do want to mention that some users have some fit issues so we do encourage you to try them on before you buy.
Criteria Used for Evaluation
Expert Interviews & Opinions
Most Important Criteria
(According to our experts opinion)
Experts Opinion
Editors Opinion
Users Opinion
By Default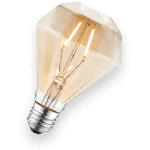 Time
Take your time when shopping and try on as many goggles that are potential matches, you don't wait till your up on the hill to be the first time you try it on.
Fogging
Airflow keeps your goggles from fogging, to avoid fogging stay moving, clear any snow that might be clogging the vents, and try not to put them on your forehead. In the case, your goggles fog up put them in a warm dry pocket of your jacket!
Other Factors to Consider


UV Protection
One of the most important features to consider when looking for a pair of ski goggles is the amount of UV protection they provide--after all, one of the main reasons to get these is to make sure your eyes are protect. So, you don't need a pair of UV glasses just to make sure you can see clearly and make and ensure you don't miss anything that may be in your path. One thing to note, before moving forward, is that some of the ski goggles on our list offer more UV protection than others.
That being said, you can decide to choose a pair of ski goggles that offer one specific amount of UV protection, or you can go with a pair that comes with interchangeable lenses--so you not only get lighting option, but also some that over different levels of UV protection. If you know you are someone who is often out in the slopes, then you will want to make sure you get the goggles with the most UV protection. If you aren't out as often, then you will can probably afford to get goggles with less protection--it is really up to you.
UV protection is incredibly important not only to protect your skin, but also to prevent vision loss or damage. If your eyes are overexposed to the sun's harmful rays, it won't be long before you start experiencing unwanted symptoms--so make sure to take control before that starts to happen.


Bottom Line
In this review, we have highlighted some of the main features that the Best Ski Goggles have. It is important to bear in mind that for a wider view, the type of lens is important. It is for this reason that most of the Ski Goggles come with custom made spherical lenses. They are also intended to fit comfortably around the face to offer maximum protection hence the use of a silicone-backed strap that is both durable and holds the gear in place. This review has highlighted some of the features that make different brands stand out. This has also included good and bad features that can be expected with the different brands. It is advisable that before arriving at the decision to make an order, you invest your time in selecting the Ski Goggle that will work for you. The following section can guide you in this process.
As already noted the basic significance of Ski Goggles is the fact that they are designed to protect the eyes from harmful elements of weather. They also help improve your vision. Before making that important decision and placing an order, avoid disappointments by investing your time in understanding the product you want to buy. Get a grip on the main features of the goggles that constitute the value of the goggles brand that you intend to purchase. When the purchase is delivered, again take time to do due diligence so that should your gear be faulty you will be able to enjoy the warranty that most manufacturers offer.
Frequently Asked Questions
q:

How do I know what type of lenses to use?

a:

Most Ski Goggle-lenses have a yellow-orange hue. By natural design, this shade enhances contrast enabling the skier to more clearly see shapes, objects, and depth in the snow. This is achieved by the blocking of the hazy-to-blue margin of the color spectrum. As for the goggles color, there is a wide variety to choose from. In addition, your personality, style, and preferences play a significant role in determining the color that will appeal to you.
q:

Are spherical lenses worth they hype?

a:

Lenses come in two shapes – flat or spherical. Unlike flat lenses that are vertically flat and curve sideways across the goggles, the spherical lenses curve in all directions and offer a better peripheral vision for a wider scope with less optical distortion. A wider view helps enables you to see as much as you would without the goggles.
q:

How early should I order my ski goggles before a trip?

a:

Upon placing your order the processing of delivery begins immediately. Orders are normally delivered within record time with exquisite service delivery. Besides, you can follow the process online and know when to expect your order. This process is normally accomplished with speed to enable you to have ample time to assess your delivery within the warranty period. The expiry of the warranty may void it.
q:

What should I expect to spend?

a:

All the best Ski Goggles come with unique features that make them stand out. Whether you go for the lens technology or frameless designs, your motive ought to be guided by durability and quality. The prices are generally always affordable. It is advisable that you do not wait for the peak season and instead invest in good quality Ski Goggles when the demand is still low.
Subscribe to our newsletters