10 Best Weight Scales Reviewed
last updated:
Jul 25, 2019
Weight scales today can do a lot more than just measure your weight. A lot of models can also measure your
BMI
, fat- and muscle mass and therefore give you a full body analysis. Often, they're equipped with a wireless connection, so you can connect it to your Scale and Smartphone at the same time. With this, you can always check in and control your progress.
It's important for runners to continually monitor their weight and body composition so they can track their progress and adjust their diets and training schedules accordingly. Most runners quickly decrease their 
body fat
 and increase their lean muscle.
To help runners weight scale for their individual needs, we have compiled this list of the best weight scales available. Check out our list to find the best ones for runners.
In a Hurry? The test winner after 19 hrs of research
RENPHO Bluetooth Body Fat Scale
Why is it better?
Local customer service
Measures and tracks 13 body analysis factors
Pairs with multiple different fitness trackers
Small, lightweight, sleek design
Easy to set up and use
In a
Hurry? Editors choice:
Test Winner: RENPHO Bluetooth Body Fat Scale

18
Researched Sources
1875
Reviews Considered
19
Hours Researching
22
Products Evaluated
Features
Use
Size
Value
Accuracy
By Default
Criteria Used for Evaluation

Features
Modern weight scales have a lot to offer. When shopping for a weight scale, you should consider your health and fitness goals when deciding which metrics will keep you well informed of your progress.
In a time that seems like it was eons ago, weight scales were only able to measure your weight. You stepped on the scale, and either a dial or a digital number indicated how many pounds you weigh (and you were either happy or sad about it).
Modern scales have much more to offer. Now, in addition to your weight, you can get a measure of your BMI, body fat percentage, or even metabolic weight, among other metrics. When choosing the scales to include on our list of best weight scales, we gave heavy consideration to what metrics are offered by each scale.
Sometimes, however, it is true that you can have too much of a good thing. This applies when considering the metrics offered by a weight scale. Although being able to measure a greater number of metrics seems like it would automatically be a good thing, we had to ask: Will the average user actually use all of these metrics?
Most people will use a weight scale to measure their weight and may be interested in their body fat percentage and BMI. More advanced athletes and health gurus might be more apt to using additional metrics such as body water percentage, daily caloric intake, or metabolic age. However, these features might not be useful for the majority of runners or other athletes, so this factor must be considered when selecting a weight scale, especially considering the high price of many of them.

Use
The weight scale you choose should reflect your needs, goals, and lifestyle rather than buying a fancy scale that is beyond your own capability just for the sake of it.
Technology utilized by weight scales can range from simple to very complex. Some weight scales offer technology that is no more advanced than having a digital display.
Others, however, may offer memory, multi-person tracking, blue tooth connectivity, or smartphone coordination (with an app).
The technology offered can enhance user ability to consistently track body metrics and have access to the data saved by the scale. This may help improve your fitness, training, or health program because you will be able to access saved data and share it easily with your trainer or medical professional.
On the other hand, technology can also hinder the use of the weight scale if it is too complicated to set up or use on a regular basis. In considering the technologies available for weight scales, we judged both how much technology is offered and how easy it is to use.

Size
Some weight scales, especially with all of the fancy features they offer, are large. You should consider how much space you are willing to have the weight scale take up when making your purchase.
One other thing that has become largely about many weight scales as a result of their features and technology is their price. If you are going to invest in an expensive weight scale, you will probably want to have a safe place to keep it (out of the reach of kids, dogs, etc.), as well as take good care of it. If you aren't able to store it safely or don't think you will calibrate or clean it on a regular basis, you might be better off with a simpler scale.

Value
All of the bell and whistles of modern scales may also come with some hefty price tags.
When selecting a weight scale, consider your budget along with the features you are looking for. If you shop around, you will most likely be able to find a weight scale that provides the metrics you need, but also won't break the bank. More expensive scales typically offer more advanced features, such as integrated fitness tracking and the ability to connect to your smartphone. For runners who are very serious about improving their health, these features make sense to invest in.

Accuracy
Measuring one's body weight is a fundamental part of any health and fitness regimen. Having an accurate record of your body weight is one way that you can keep tabs on your health, and the effectiveness of your diet and training program.
Some weight scales are more accurate than others. An inaccurate scale is misleading and has the potential to affect decisions you make for your exercise routine and food intake. One group of people that may experience difficulty with getting accurate body metrics are serious athletes and body builders. Their higher-than-average muscle to fat ratio is not something a scale can interpret just by being stood on. This is something to keep in mind when selecting a scale to meet your training needs.
Many scales are kept accurate through a process called calibration. A scale should always display an accurate measurement (i.e. if there is nothing on the scale, it should read zero). However, regular use and environmental factors can sometimes cause a scale to be inaccurate. Calibrating a scale, or adjusting it until it displays the correct metrics, is important to do on a regular basis. However, if calibrating a scale is a complicated process, users are not likely to follow through.
With these facts in mind, when including weight scales on our list of the best, we considered the general accuracy of measurements as well as ease of calibration.
Expert Interviews & Opinions
Most Important Criteria
(According to our experts opinion)
Experts Opinion
Editors Opinion
Users Opinion
By Default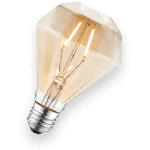 Think body composition
Don't get so obsessed over your weight. Your real test of progress is with your overall body composition, fat to muscle ratio. Keep your eyes focused there, and you'll start to see changes in your body over time.
What features do you really need?
With technology such as it is today, the makers of these scales have been able to pack them full of features. But before you buy it's a good idea to think about what you really need and going from there. For example it might sound cool to be able to track your bone density and water weight, but do you really need to? Going for a model with fewer features can save you a few bucks, but even if you do get one with all the bells and whistles it still won't cost you a lot more.
Other Factors to Consider

Apps
What fitness activity tracker app do you currently use?
If you already use an activity app, then you might want to find a scale that easily integrates with your app. You don't need to download another app since you already feel comfortable and have a history of tracking your progress.
When you are shopping for a Smart Scale, take into consideration scales that offer multi integrations so you don't have to start from scratch. Some activity trackers already have programs built into them so that you can reach your goals. A new scale should be able to help you, not bring you back to square one and start all over again.
Most scales should transfer your results directly into your app and automatically. Make sure you do your research thoroughly so you don't have to spend time connecting or transferring information.
Finally, pay close attention to those scales for connectivity through Wifi and/or Bluetooth. Do you feel more comfortable using wifi, Bluetooth or both? Something important to think about if you're not too techy.
Frequently Asked Questions
q:

What are the advantages of having a high-tech scale instead of one that just tells me my weight?

a:

The greatest advantage of having a high tech scale instead of a simple weight scale is that you will have a better picture of your overall health. Weight scales with advanced features can provide you with more in-depth body metrics, such as

BMI, which can help determine if you are at a healthy body weight for your height
Body Fat Percentage, which tells you how much of your body composition is fat
Metabolic Age, which helps determine if your body is healthy overall based on a variety of factors

There are other metrics that high tech scales can measure, and the technology varies by brand. Consider your fitness and diet needs and goals to make sure you choose the best scale for you.
q:

How much maintenance does one of these scales require?

a:

The answer to this question really depends on the particular scale that you purchase. However, scales all have different operating systems, features, and power sources, so some things you will want to look in to when purchasing a weight scale are what powers the scale (batteries, electricity, etc.), how often it should be calibrated, and how often it needs to sync (if it has a coordinating smartphone app).
q:

Do I really need a scale with a memory feature?

a:

Yes and no.

It is really important to track your weight and other body metrics to be able to see the progress you are making. Keeping track of body metrics also helps you determine if your fitness routine and diet continue to be effective, or if some tweaking is in order.

A weight scale with a memory feature can help you track specific body metrics (the ones that are measured by the scale) literally by taking a step on to the device. Better yet, if the device has a smartphone app or blue tooth connectivity, the information can be stored on your phone or computer as well.

However, if you are a write-it-down kind of person that keeps a diet and fitness log or journal, you may not need the memory component, since you are writing everything down. However, the memory component, especially if it is linked to an app, can eliminate one less notebook from your life.
q:

Which is more important to measure: BMI or body fat percentage?

a:

Although some people use these two terms as synonyms, they are actually different body metrics.

BMI stands for body mass index and is usually used to determine, very generally, if someone is a healthy weight, overweight, or underweight. However, BMI is a rather outdated and inaccurate way to measure weight and doesn't take into account the actual health of the person the formula is being applied to. This can especially affect athletes and active people because when BMI is calculated, it does not differentiate between the portion of your weight that is muscle and the portion of your weight that is fat.
q:

What is the metabolic age and why should I measure it?

a:

Your metabolic age is a metric of physical fitness using your base metabolic rate, or BMR. If your metabolic age is at your current age or younger, it is an indication that your health is in good shape. If your metabolic age is higher than your current age, it might mean that your health isn't so great and you may need to make some changes in your self-care routine.

Metabolic age is best calculated by a professional or program, as the formula takes into account your age, height, weight, genetic disposition, and activity level. Scales that calculate your metabolic weight ask advanced questions to determine this metric. So, if you want a good overall picture of the state of your health, definitely look into a weight scale that measures your metabolic age.