10 Best Wool Socks for Sports and Running Tested
last updated:
Jun 08, 2020
Although wool is usually used for insulating,
advancements in wool activewear
offer material that helps regulate body temperature and keep you dry. A lot of energy goes through our feet and it is important to maintain both of the latter.
While extensively researching the web, we collected some of the 10 Best Wool Socks for Sports. Our Top 10 offer different concepts while keeping to the active sock features that you do not get in a thicker wool sock; those are made to keep you cozy, these are made to keep you going.
Curious about what makes the best wool sock for sports? Check out our FAQs below. This info is there to assist you in expediting your search for which wool sport sock is best for you. We also explain the evaluation criteria that we are using to keep you updated on the best gear for you.
In a Hurry? The test winner after 12 hrs of research

ROCKAY Accelerate
Why is it better?
Excellent and multifaceted performance
Protective and stable fit
Optimal temperature control and breathability
11
Researched Sources
1760
Reviews Considered
12
Hours Researching
11
Products Evaluated
Best Alternatives to Smart Wool Socks
Features
Materials
Support
Style
Comfort
By Default
10 Best Wool Socks for Running
Criteria Used for Evaluation
Expert Interviews & Opinions
Most Important Criteria
(According to our experts opinion)
Experts Opinion
Editors Opinion
Users Opinion
By Default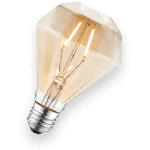 Moisture-wicking
Natural material properties of wool actually make the fiber a better choice for athletic wear than cotton. Instead of absorbing sweat, it wicks it away from your feet.
Not itchy
Because they can spin some merino fibers so fine, you won't have those itching qualities that some wool garments have.
Other Factors to Consider


Bottom Line
Every single person is aware that selecting a good pair of sporting shoes is important in maintaining happy feet that are comfortable from cracks, bad odor, and injuries. Similarly, people forget that for an avid runner to have those happy and comfortable feet, they require good wool socks for running and sporting. Look at it in this perspective, if a runner or a racer has good racing shoes and the socks are not of good quality with bad features, at the end of the day, will we have a happy racer? No. Good sports and running wool socks are as important as any sports gear. Alongside choosing the best sporting gears, selecting the best wool socks is definitely necessary if one is looking forward to good sport. The vital importance of wool sporting sock is to provide comfort and prevent the runner's feet from getting blisters. The bad odor is also prevented when one has wool socks on.


Water Resistance
We know some of you like to run on your favorite trails--or might find yourself getting stuck in the rain or hitting some puddles--so we made sure to include some waterproof and water resistant socks on here. If you know you might get wet, a pair of waterproof socks is vital to have so that you can make sure that your socks won't get bogged down or soaking wet--which can cause painful blisters and chafing.
If you really need waterproof socks, then make sure they are waterproof and not water-resistant. These tend to be pricier than other socks because waterproof socks are require additional tech to ensure that they don't let water seep through. Overall, if you need waterproof socks then you have options--and they still come in lots of color and design options to choose from.
Frequently Asked Questions
q:

Why should I use wool socks for my running?

a:

A common, sometimes painful mistake often made by inexperienced runners is wearing 100 percent cotton clothing, including socks. Chances are you have tons of these socks in your drawer already, so it's easy to understand why one would reach for a pair of cotton socks first. Cotton clothing tends to absorb and hold moisture, and wet socks may result in painful blisters. When choosing a running sock, look for synthetic materials, such as acrylic, polyester, or other types of quick drying, moisture-wicking technical materials. These materials will help wick sweat and moisture away from your skin, keeping your feet comfortable and helping to prevent blisters. For cool weather runners, or simply those looking to go a more natural route, running specific wool blend socks which will also help wick away moisture while keeping the feet warm.
q:

What are the ideal materials for running socks?

a:

The fabric is the most important feature one can have in mind when buying any kind of gear, leave alone just a pair of sporting wool socks. The fabric is the material that one touches when he or she gets in conduct with the gear. The right material for any gear should keep the athlete comfortable depending on the weather condition, type of sporting activity and the athletes' preference. For athletic gears, a good fabric should be lightweight and breathable.

Good wool socks fabric should one that can give good cushioning to the feet of the athlete. Different athletes have different preferences when it comes to cushioning. some love more cushion, suck like they can feel on the clouds when sporting, while others love little cushion, as little as walking on the forefoot. No matter the quantity of the cushions, cushions offer comfort.

Wicking ability of the wool sporting socks is another good aspect the wool socks fabric should have. Wicking ability is basically the potential of a material to transfer moisture absorbed from the skin. Good wool sporting socks should be able to evaporate absorbed moisture and sweat from the feet of an athlete. Wicking ability is vital because it keeps the feet odorless, dry, and comfortable, preventing issues such as blisters. Apart from wool, the other good wicking fabrics are Polyester and Acrylic.

Socks made from cotton are not preferred for sporting because they tend to store a lot of moisture and sweat, which is not only uncomfortable but also very bulky. The sweaty feet may easily get blisters and injuries while the athlete is exercising.

Coolmax, Acrylic, Nylon, and Lycra are good fabrics for running gears creation. They are versatile, comfortable, durable and have good wicking power. Blends of wool and these other materials can be used to make good socks for sporting. They can be maintained easily by hand washing.
q:

How does wearing the right pair of wool sporting and running socks affect my running?

a:

Wearing the right pair of good wool socks for sporting has a positive impact on your running and exercising. Buying or acquiring yourself a pair is worth investing in. The comfort they provide can keep the runner or sporting man concentrate more on the exercise and not how discomfort the socks are. The good cushioning, wicking ability and breathability will keep the run or exercise peaceful, prevent or reduce blisters, offer support to the feet, aerate the feet by keeping away moisture and maintaining the feet's temperature will definitely improve the running and exercising of the athlete and make it worthwhile.
q:

What is the determinant factor of the thickness of my sporting wool socks?

a:

The thickness of your running sock is often a personal preference. While some may prefer a thin, minimal sock, others may prefer to have a significant amount of cushion. Some socks, such as the brand Wright Sock offer double walled thickness to, in theory, help prevent blisters. When deciding on what thickness you would like, consider the sort of activity you will be participating in.

Some long distance runners prefer to have some added cushion in their sock, while shorter distance athletes prefer a lightweight sock. If you are running in a colder climate, having a thicker sock may help keep your feet warm. Lastly, it is important you consider what sneakers you will be wearing the socks. Try the socks on with your current pair of sneakers to ensure that the thickness does not compromise the proper fit of your sneaker.
q:

Do you recommend compression socks to enhance my running performance or are regular socks enough for me?

a:

Compression have a different function, they have special technology that makes you recover faster and more efficiently from your runs. They are very specialized kinds of socks and most people have a "love/hate" relationship with them. It is worth trying them if you suffer from calf soreness or pain.
q:

What kind of cushion levels can I find for my socks?

a:

You can find from ultra light, recommended keeping your feet cool; light cushion, the ones that provide some protection in high impact zones; and max cushion, ones that give you the perfect blend between performance and comfort. The latter ones can be too warm during summer.
q:

How do I wash my wool running and sporting socks?

a:

The following is the procedure on how to clean your wool sporting and running socks:

Turn the inside part of the wool socks to be on the outside
In case you are using the washing machine, the cycle speed should be medium. If you are using hand wash, which is the most preferred way, soak the wool socks on medium warm water.
Wash the wool socks with mild soap or washing powder with no percentage of bleaching.
Air the sock after rinsing in clean water.
Wool clothing is not washed regularly because the washing practice deforms the wool, making it less durable.
q:

Whats the difference between athletic and running socks?

a:

Running socks are different from athletic socks. Not only by the naming, but also when it comes to design and properties. Each has different levels of breathability, wicking ability and cushioning. Sporting wool socks, example hiking, the socks are much thicker, have a lot of cushioning than running socks because hiking requires more comfort and warmth while cycling socks are thinner for enabling faster movement during cycling. If you are looking for an all-climate sock that keeps your feet dry, wool running and athletic socks might be the right choice for you. Use our list of the top 10 wool socks to help you choose the pair that meets your needs.
Subscribe to our newsletters