Best Vitamin D Supplements Reviewed in 2021
last updated:
Jan 06, 2021
Vitamin D is known for strengthening bones as well as offering so much more. Enhancing your immune system, boosting moods, Vitamin D is the closest vitamin you will get to supplementing the goodness of the sun - without all the sunburn mess.

Furthermore, the best vitamin D supplements are proven to help with building bone density in those that suffer from osteoporosis. Our 10 Best Vitamin D Supplements won't replace all the nutrients in your body but it is a good boost for keeping your deeper body parts stronger.

Scroll through and check out our list while catching up with those frequently asked questions and answers below. We've also given you a transparent look into why we use the search criteria that we do to find you the best options. It's all strategically there to help speed up your search.
In a Hurry? The test winner after 20 hrs of research

Sports Research with Coconut Oil
Why is it better?
Excellent quality product/ attractive packaging
Made in the USA
Made with coconut oil, which has numerous health benefits
Gluten free
Emulsified for better absorption
In a
Hurry? Editors choice:

Test Winner: Sports Research with Coconut Oil

12
Researched Sources
1700
Reviews Considered
20
Hours Researching
23
Products Evaluated
Effectiveness
Product Purity
Value
Ease of Use
Potency
By Default
Criteria Used for Evaluation


Effectiveness
We all know that any type of supplement can be costly. The last thing you want to do is to spend a large amount of money on a product that you think is going to be quality, only to find out that it's subpar. The same goes for purchasing your vitamin D supplements. If this is something that you intend to use regularly, then you should make sure that it's appropriate for your health, and that it's going to do what it's supposed to do. These are usually an option for people that have to work all day, or for those who work midnight shifts. There are plenty of situations that can deprive you of a healthy amount of vitamin D and it's essential to make sure that you're getting everything you need to stay at the top of your game.
Individuals who are over the age of 50 (and especially over the age of 70) are at an increased risk for naturally decreasing Vitamin D levels. Other signs of potential Vitamin D deficiency include overall malaise and fatigue, achy joints and bones, profuse head sweating, and gastrointestinal issues like bloating, gas, nausea, and just general stomach pain.
Some people still believe that it's a good idea to get all the vitamin D they need from sunlight. Unfortunately, this can lead to unnecessary UV exposure that can result in skin cancer. It's always better to try to adjust your diet to increase your vitamin D levels rather than spending an excessive amount of time in the sun. In reality, the sun provides a tiny percentage of your overall vitamin D intake. The majority of what you're getting is coming from your diet, and this is why supplements may be a better idea. There's no reason to go out and damage your skin when there are plenty of healthy alternatives.
Most of us work full-time or part-time jobs, go to school, have families and extracurricular activities and other priorities that take up our days. Not to mention, depending on where you live, you might not even see the sun for six months out of the year (hey there, Alaskans!) or it might be just too bitter and cold to step outside with bare skin to soak up the rays. It is where a Vitamin D supplement can come in handy, but again, if it does not boost your Vitamin D levels, then it is not going to do you any good.
When you regularly take a Vitamin D supplement, you will likely start to develop stronger bones and healthier teeth. It is because one of the main functions of Vitamin D (and thus, proof of effectiveness) is that it helps the body take in and absorb calcium that is in the intestines, which would otherwise be excreted through the kidneys. But besides bone health, Vitamin D can be one of your greatest defenses against overall fatigue and illness (especially illnesses like the common cold and the flu) and can keep serotonin levels balanced and your mental health on track. Luckily, we took all of these health benefits into consideration when we chose which Vitamin D supplements were best. The supplements included in our list will effectively help you increase and maintain healthy bone health, show off a beautiful smile, combat tiredness, and sickness even during the long winter months when everyone around you seems to be ailing, and help keep you happy!


Product Purity
As runners and athletes, we're concerned and conscious of what we put in our bodies which is why we looked at the purity of all the products on our list. It might be surprising, but the vitamin D3 in vitamin D supplements actually comes from the lanolin in sheep's wool, and sometimes from fish oil although that tends to be quite a bit more expensive. That's why you'll also find some vegan supplements. The vitamin D in these products is vitamin D2 and typically comes from lichens. Vitamin D2 and D3 are both very effective at raising your levels of vitamin D, but D3 will keep those levels elevated for a more extended amount of time than D2 and thus be much more effective. So unless you are indeed a vegan we recommend taking a vitamin D3 supplement instead of a vegan sourced vitamin D2. There are some vegan vitamin D3 supplements available, and we included one on our list, they tend to be rather expensive.


Value
When creating our list of Vitamin D supplements, we paid close attention to what each supplement costs. A daily supplement routine should not cost you a ton of money. In short, you should not have to sacrifice health just because you live on a limited budget. Our list of Vitamin D supplements run a bit of a wide range of price (mostly due to what ingredients are contained in the supplement) ranging from just eight dollars a bottle up to $32. However, more important than just total cost of each bottle of pills is the number of pills contained in each bottle because that will give an indicator of how long each bottle will last (and thus, how far you can stretch your dollar). On average, you can find around 100 capsules in each bottle, though some are as much as 200 and over.
The number of pills in each bottle will give you an idea of what the per serving cost will be (which is the REAL indicator of value). Per serving costs on our bottles range from just 2 cents per serving up to nearly 35 cents. However, the price is only one piece of the puzzle. We want you to be getting the very best VALUE for your money, which is determined by cost but also by several other factors.
Things that give value to a supplement are how long the pills will last, how much Vitamin D is contained in each tablet, the quality of ingredients used to create the supplement and how easily taking the supplement can fit into your schedule, etc. Considering all of these components of 'value' is what helped us narrow down our list to the ten Vitamin D supplements we have included here, so you can be sure that you are getting the best overall value for your money.


Ease of Use
Can you easily swallow pills? Some adults, and especially children, need to take medicines and drugs only in liquid or chewable forms because they cannot swallow pills – either due to a personal aversion or are very sensitive to the size and have trouble taking any pills too large. If you prefer a liquid or chewable tablet, then our list has some great options for you – particularly the Nature Made Adult gummies and the Biotics Research Bio-D-Mulsion Formula that is a liquid.


Potency
You need 600IU per day of vitamin D. This is a number though, that can vary depending on what activities you do and how much you are naturally exposed to the sun in your daily routine. You can take the supplement directly or in a formulation included in a multivitamin that you can get over the counter. For your body to absorb the most value the supplement can offer, you should take it with your most substantial meal of the day. It is best to ingest it when you have eaten a food source containing good fats, which most often, tends to be your most substantial meal of the day. Don't take it on an empty stomach; it will be less effective.
Expert Interviews & Opinions
Most Important Criteria
(According to our experts opinion)
Experts Opinion
Editors Opinion
Users Opinion
By Default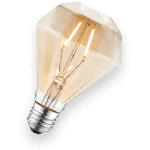 Don't Get SAD!
There's a common mood-related disorder that can occur around the winter time to people who live in areas that don't get a lot of sun. This is known as seasonal affectiveness disorder, or SAD for short, which can cause depression and a lack of motivation. One of the common causes of this disorder is a lack of Vitamin D, so be sure to supplement your diet if you're expecting many overcast days.
Great With Fish Oil
On the subject of vitamins and minerals of which a surprising number of people have deficiencies, fish oil is another supplement worth adding to your collection. In addition to helping ward off mental issues such as depression, fish oil is high in Omega-3 fatty acids which help to improve your cardiovascular health.
Other Factors to Consider


Use
Does skin cancer run in your family? While skin cancer is not just strictly an inherited disease, and ANYONE can get it by too much sun exposure, those who have a family history of skin cancer are far more likely to contract the disease than others who are not genetically predisposed to it. If you do, then getting your Vitamin D from the sun is probably not the best idea, and serves as a good reason to think about supplementing your diet with a Vitamin D supplement to increase your Vitamin D amounts.
Do you have osteoporosis, osteopenia, or just weak and/or brittle bones in general? One of the main functions Vitamin D serves is to help your bones and body properly absorb calcium, as well as phosphorous. Calcium intake and absorption is critical for maintaining healthy bones and teeth, so if you are a runner prone to stress fractures, or if you know you have osteoporosis or osteopenia or are on the verge of developing these conditions, focus not only on upping your calcium intake but also your vitamin D intake.
Are you pregnant? If you are pregnant and deficient in adequate levels of Vitamin D, you might be at a greater risk of developing preeclampsia (a condition that typically develops later on in the third trimester of pregnancy that can cause high blood pressure, kidney damage, and other potentially fatal side effects when not taken care of properly) and needing to give birth via a cesarean section.
Vitamin D deficient pregnant women are also more prone to develop gestational diabetes and bacterial vaginosis. However, the answer is not to load up on and get your hands on as much Vitamin D as you possibly can if you are pregnant because if you get TOO much Vitamin D when you are pregnant, your child will have an increased risk of developing food allergies during their first couple years of life.
What is your skin complexion? Dark skin does not absorb sunlight as readily as fair skin does. This is why skin cancer is less commonly found among darker skinned individuals. However, this can also be problematic when it comes to Vitamin D and Vitamin D intake. Darker complexions will not absorb Vitamin D from sunlight as readily and as easily as fair-skinned individuals. If you are darker skinned, it would be a wise choice to start incorporating Vitamin D into your daily supplement routine to make sure you do not run the risk of developing a Vitamin D deficiency.


Potency
One of the big advantages of taking in vitamins and minerals through supplements is that, because these drugs are synthetically created and closely monitored, they will often offer certain health benefits and special features that are important to consumers. Some of the key features we focused on when comparing Vitamin D supplements (aside from their effectiveness) were things like how easy the pills are to swallow, the length of shelf life of the supplement, the taste and smell of the supplement, and how well they fit into specialty diets.
Easy to swallow: For the Vitamin D supplement options on our list that are sold in pill form, we took into account how easy (or not) they are to swallow. The majority of the traditional pill forms on our list are very small, easy to swallow, and dissolve super quickly (yet they still pack in enough Vitamin D to easily help you reach appropriate levels in the blood). However, if you just really prefer a non-pill form when taking your supplements, we have a few options that are sold in liquid forms or chewable tablets (and thus, very easy to swallow).
Length of Shelf Life: We know that being healthy and getting in the right amounts of vitamins and minerals into your diet is important to you, but we also understand that sometimes, life gets in the way and despite our best efforts to be regimented and disciplined about our supplement routine, things fall by the wayside. Early mornings happen, late nights packed with events get in the way, and sometimes we just forget. But that does not mean the supplements we have invested so much money into should just go bad on us so quickly. Luckily, we took into account how long each of the Vitamin D supplements on our list will last in your medicine cabinet.
Generally, supplements sold as pills will last longer than those sold as liquids. Therefore, if shelf life is of a major concern to you, go with one of the options on our list that is sold as a pill. The FDA even suggests that, for the vast majority of supplements on the market today, shelf life actually extends up to a year past what is printed as the expiration date on the bottle. Still, be sure to be mindful of expiration dates. For the most part, supplements will last well over two years after you buy them, and some as long as five.
Taste and smell: For foods, and even some medicines, you are interested in options that smell appealing and taste great. However, in the case of most supplements, – especially supplements sold in pill form – it is what you DO NOT smell or taste that are actually the best options. For the most part, the Vitamin D supplements on our list don't have much of a smell or taste at all – and if they do (like the Nature Made Adult Gummies) then they actually taste quite pleasant. However, it is good to know that even though products made from natural sources and organic ingredients might be considered "healthier" or "safer" by some consumers, they also have higher chances of smelling foul or tasting bitter because they do not have artificial preservatives in them to keep away a bad smell or taste. (But if they do smell or taste a little funny, that also does not mean they have gone bad or rancid either!)
Specialty diets: If you are trying to lead a healthier lifestyle, or have committed to the sometimes tough changes and challenges it takes to stick to a specialty diet plan like the ketogenic diet, Paleo, Whole 30, or just making swaps and sacrifices to focus on getting in more locally sourced, organic, and non-GMO foods, then you definitely do not want your supplements to throw off all your hard work! We looked for Vitamin D supplements that fit into a wide variety of specialty diets. Many of the ones included in our list are produced and created from organic and natural sources. With many of the options on our list, you can feel secure in knowing you are consuming a product that is not made from GMOs, nor do most of them have added sweeteners, sodium, dairy, or artificial colors and preservatives.
Frequently Asked Questions
q:

How much vitamin D is recommended?

a:

Fat soluble vitamins, like Vitamin D (and Vitamin A and E), are measured in "international units" (IU) and are used to calculate the recommended amounts. Different people at varying stages of life need different amounts of Vitamin D each day. The Food and Nutrition Board recommends a 400 IU of Vitamin D each day for babies ranging newborn to one year.

Then for everyone else, ranging 12 months all the way to 70 years of age, it is suggested that 600 IU of Vitamin D be consumed each day (this also holds true for women who are pregnant or breastfeeding). For adults over the age of 70, the Food and Nutrition Board recommends around 800 IU a day. (The daily recommendations by the United States government and FDA are a bit lower than this, but it is largely agreed upon by experts that the FDA's recommendation is too low, so we have listed the slightly higher recommended amounts).
q:

What are the symptoms of vitamin D deficiency?

a:

Symptoms of Vitamin D deficiency in children include developing rickets, which is a disease characterized by severe bowleggedness, as well as brittle/ soft bones and mineralization of bones. In adults, osteoporosis or osteopenia are common symptoms of having too little Vitamin D, as well as poor bone health and frequent fractures (especially of the spine, femur, and humerus). Adults and children will also experience low bone density and weak muscles.
q:

Who is most at risk for vitamin D deficiency?

a:

In short, the Vitamin D Council claims that amounts found in the blood over 150 ng/ml are toxically high levels of Vitamin D. Unfortunately, even if you cease taking a Vitamin D supplement to decrease your Vitamin D levels, chances are it will stay at this toxically high level for up to several months. This is because Vitamin D is stored in body fat and released into the bloodstream very slowly, so even if you are not actively consuming Vitamin D, it will not automatically halt that slow release into the blood.

Fortunately, toxicity of vitamin D is a very rare occurrence and typically only happens in people who have been taking extremely high doses of Vitamin D for a very long time. (You also cannot reach these dangerously high Vitamin D levels through dietary intake or sun exposure alone – only from Vitamin D supplements.)
q:

What foods and beverages are good sources of vitamin D?

a:

It is a good thing that our bodies can produce its own vitamin D from sun exposure because getting adequate vitamin D amounts from food is not an easy thing – not a ton of foods are natural vitamin D sources. Some of the most common foods with the highest sources vitamin D are highly fatty fish such as salmon, tuna, and mackerel. Other foods that have limited vitamin D amounts include fatty beef liver, cheese, egg yolks, and many foods today are fortified with Vitamin D like pasteurized dairy milks, breakfast cereals, and some brands of orange juice, yogurt, margarine, and soy.
q:

How much will a vitamin D supplement cost me?

a:

From the options on our list, a bottle of vitamin D will range from just $8 all the way up to almost $40. The average cost of a vitamin D supplement, however, usually hovers around $15 to $20.
q:

Are there places where vitamin D is more vital for physical health?

a:

Certainly. For those who live in areas that see substantially less sunlight during certain periods of the year, it becomes more important to supplement the vitamin D intake to make up for what you lose due to the lack of sunlight.
Subscribe to our newsletters