10 Best Wobble Boards Reviewed
last updated
Jul 30, 2019
Runners
use all kinds of training tools to make sure they are constantly growing and improving as athletes. We also use training tools to
strengthen
our bodies and prevent injuries. Running, and athletic endeavors in general, put a strain on our bodies—and sometimes we don't even feel the effects until it is too late! One great tool that is well-loved by runners when it comes to training is the wobble board.
Balance boards are a fantastic way to improve your
balance
, dexterity, reaction times, posture, and to generally improve your muscle and core strength over time. Many people say they see a noticeable difference in either how they feel or in their performance during their preferred sport within as little as a month. And it's as easy as devoting 10 minutes every day to training with a balance board.
In a Hurry? The test winner after 17 hrs of research

Indo Board Original
Why is it better?
High quality
Cool look
Smooth function
In a
Hurry? Editors choice:

Test Winner: Indo Board Original

10
Researched Sources
1.9k
Reviews Considered
17
Hours Researching
18
Products Evaluated
Materials
Weight
Value
Versatility
Style
By Default
10 Best Balance Boards



High quality
Cool look
Smooth function
With a beautiful design, the Indo Board Original is amazingly highly rated by customers who have bought it. In addition to the sleek look, it is well made and rolls smoothly on the "virtually indestructible" roller it comes with.
Read more
Design/ Specialty
This is a flat oval which rests on the roller without a track or other form of attachment. It has a little texture added to the top so that you won't slip off. The oval design means you won't accidentally damage furniture or yourself with sharp edges, and you get to feel like a surfer catching the waves!
Functionality/ Use
Indo wobble board has a smooth function that doesn't get caught up or hitched on anything. Sure, this means it could all come crashing down, but that just makes it that much more exciting! There are consequences for not maintaining the core; if there's no danger there, how can you expect to improve? It's not exactly for beginners, but once you get the hang of it you might be replacing your couch with a set of Indo Boards.
Cost and Value
It has a relatively high cost, but the quality is second to none. This is not going to snap on you, and it looks great even when the kids keep leaving it out on the living room floor. If you want the best of the best, and don't mind paying a few bucks extra, here you go.



Inexpensive
Adjustable for to difficulty levels
When you are a beginner, you want to make sure you can jump right into your strength training on a balance board. And if you have never used a wobble board before, why spend tons of money on one? Isokinetics Deluxe offers you a beginning level option for the right price.
Read more
Design/ Specialty
Disc-shaped, this option adjusts so you can make it more difficult as you get better. There is a removable half-ball under the disc, that when attached, gives more wobble room and therefore makes the core workout harder. Instead of buying a beginner wobble board, and then upgrading, you can get the two for one deal. And the best part is it is all one piece, so you won't go toppling over and crashing down.
Functionality/ Use
A 360-degree workout, you can tilt forward, back, and side to side, making sure it hits every muscle group in your body. This gives you more options for what to work, stretch, or strengthen, compared to the tilt boards which seesaw over an axis.
Cost and Value
The Isokinetics Deluxe Board is much more affordable than other options. Plus you get the two for one design which adjusts to become more difficult! If is what you are after is value, thinking maybe you don't need all the jazziness of a more expensive product, this will not disappoint.



Non-slip surface
Lightweight
High customer approval rating
360 degree movement
Comes with instructional ebook
It's lightweight, sturdy, and made of wood. The Profitness wooden is a disc-shaped piece of equipment that looks good, and can easily be transported or slipped into a closet. But if it does get left out, it really doesn't look too bad.
Read more
Design/ Specialty
A pretty basic design here, this is your standard, straightforward, disk-shaped. No frills or even really special features, but sometimes that is all you need. It tilts, it wobbles, and it strengthens the core.
Functionality/ Use
If you are carrying around a few extra pounds, this board will be easy to use and support your weight. It is definitely geared towards beginners, but most definitely still gives you that great core workout and muscle stretch you need!
Cost and Value
Basic board means low price. And the best part is, the low price on this ProFitness doesn't mean low quality.



Full range of movement
Multiple levels for increased difficulty
High customer approval ratings
Comes with an exercise manual
May be too advanced for beginners
The Revolution FIT 3-in-1 balance board set is a great choice for those who are looking for a smart investment into their workout routine. With three different ways to use the boards and rollers, you get three different workouts and target training options in on great package!
Read more
Design/ specialty
With a good weight bearing limit, this is a perfect choice for those who are working on getting in shape. It is designed to be challenging to test your strength, stamina, and balance but also easy enough to get used to for it to be practical and beneficial with every use.
Functionality/ Use
The different angles give you options for just how much core you want to work on. You can start slow and easy and build as you go to improve your performance and get the maximum benefits possible from your workouts. It's great for all skill levels and will grow as you grow too.
Cost and Value
The price tag for the Revolution FIT 3-in-1 is a bit on the expensive side but when you consider that you are getting three boards and three different workout levels in one then the price seems much more reasonable and doable.




Easy to use
Simple design
Very versatile
Durable mateirals
Safety and stability features
Affordable price
Simple for advanced users
No enough of a challenge for some
Discover how easy it can be to get in shape and how much fun workouts can be with the Simply Fit Balance Board! It is fun and easy to use and will be a welcome addition to any collection you have started.
Read more
Materials
The Simply Fit Board is made from Premium Quality ABS engineering plastic and is made to last and perform well in a range of different applications and uses. Its overall design and material makeup make it lightweight, strong, and durable. This amazing wobble board is designed to support up to 400 lbs and is made with special Anti-Slip Surface design that provides you with more stability so you can stay safe and comfortable while using your balance board!
Weight
Weight just over 3 pounds, this board is easy to take with you, even when you are traveling! The board has measurements of 26"L x 11"W x 4"D so it can even be slipped into a backpack or suitcase while you are traveling so you can get a good workout wherever you may be going!
Value
With a reasonable price tag and a lot of great features to enjoy, the Simply Fit Board is a good value that is worth considering if you are looking for a good wobble board. Especially for first-time users this board has everything you want and need with a simple design that is easy to use and not at all cumbersome. It has a good price point with all the features you need and a design that is user-friendly. All of these factors combine to make this a balance board with a good value rating.
Versatility
Another great factor to consider is how versatile this board really is. The Simply Fit Board is a perfect choice for anyone who is looking for a new way to make their workouts fun! You can use this fun and exciting system as a balance board as a plank board as a push-up support or as a twist board and anything else you can imagine to work into your exercise routine.
Style
With a simple and easy to use style, the Simply Fit Board is a great choice for beginners and even experienced wobble board users will love the straightforward design and usability of this board!



Great for people who do board sports
Lets you practice tricks
Three balance points
360-degree movement
Lifetime guarantee
The Whirly Board is made by athletes for athletes. It's designed to help you build your balance, spatial awareness, and core strength while you're having fun. If you're into board sports, this is the perfect product for you.
Read more
Design/ Specialty
This product is meant to help people who are into sports like skateboarding, snowboarding, and wakeboarding practice tricks and strengthen their skills at home. Even if you're not into these sports, it's a great way to get all the benefits of a regular balance board and have some fun at the same time.
Functionality/ Use
The build allows you to balance on the intuitively shaped platform while using three different points of contact (one center balance point and two points on each end) to try endless combinations of stances. This lets you mimic the way you would move or use your board while doing board sports, so you can try out new tricks and perfect your body's movement at home. It spins on a dime and is great for kids and adults who want to improve their core strength, work on their balance and spatial awareness, and better their agility and reaction times.
Cost and Value
The Whirly Board is more expensive than most others on the market, but it is definitely a specialty. If you're looking for a product that is on a whole other level and you're able to make the investment, it's worth the cost.




Unique half-ball design
Increases your core strength
Durable design
Versatile usage and applications
Good for beginners to pros
Bit expensive
Takes some getting used to
Read more
Materials
The BOSU Balance Trainer has been tested to last 10x's longer than the leading generic balance trainer thanks to its superior design and material blend. It can support weight up to 300 pounds and is a great tool for any workout routine. The BOSU Balance Trainer also comes with a 4-in-1 workout DVD, 2 workouts from the Xplode Series DVD, owner's manual and hand pump so you have all the materials you need right from the start so you can get the most out of your workouts!
Weight
The BOSU Balance Trainer weighs around 13 pounds and is easy to move and store and inflating it is not too difficult once you get the hang of it. The weight and slip-resistant bottom allows for use on any hard flat surface and makes workouts safe and fun again.
Value
While this balance tool is a little on the pricey side, it is well worth the investment because it is durable and is made to last. Users love the design and most say it was one of the best investments they have made for their workouts!
Versatility
If you want something fun and versatile to add to your workout routine, you cannot go wrong with the BOSU Balance Trainer. There are over a dozen ways to utilize this balance tool and it will bring a new level of fun and challenge to your workouts and will help you target every area of your body and will challenge you in new and interesting ways.
Style
With its rounded design and the degree of compression it has, the BOSU Balance Trainer will change the way you look at workouts and will make it easy and fun to do squats, planks, push-ups, and step-ups again! The style is such that it is easy to use and will be a great piece for runners and athletes of all skill levels to use in their workouts time and time again!



Challenging
Fun
Well designed for tricks
Expensive
Difficult to use
Though the URBNFit is designed more for the experienced individual, it is still a great option for those looking for a good balance board to add to their workout routines. If you want to upgrade or need a replacement board then this is a great one to consider!
Read more
Design/ Specialty
With a thinner board design and narrow deck, the URBNFit Balance Board is designed to test your balance and keep you challenged no matter what routine you decide to do. It is made for experienced balance board users and adds an amazing level of core workouts to your routine.
Functionality/ Use
This board is a perfect choice for those with advanced balance skills. Runners can benefit from using this balance board with their normal running routine to improve their stability and endurance. It will build muscle tone and enhance your overall performance in the long run.
Cost and Value
When you consider the benefits you can get for using balance boards, then the moderate price tag of the URBNFit is easily a smart investment for experienced individuals. You will enjoy the functionality of this board and will see the benefits in your workouts fairly quickly.
9

. Kinderfeets Wooden Balance Board



Great option for beginners
Adjustable (and removable) feature that will keep the Board in place while you improve your balance and stability
Lightweight
Durable
High cost
The edges of the board are less durable
The Kinderfeets Wooden was designed for children to help them improve their balance, stability, and to build core muscle strength. But it can also be used by adults as it has up to a 350-400 pound weight limit and can fit those with smaller feet quite easily!
Read more
Design/ Specialty
With durable design and simple set up, this balance board is versatile and easy to use by kids and adults of any age. The rocking motion allows you to build balance and core muscles and flipping the board over as a bridge allows you to add a new layer to your workout routine.
Functionality/ Use
The Kinderfeets Wooden Balance Board can be used indoors and outdoors and offers a simple yet effective rocking motion for those who want to build muscles and work on their balance and stability. Its best on hard flat surfaces but can be used on carpeting as well.
Cost and Value
This product is a bit on the expensive side for a simple looking wobble board but it is a great investment overall. You can start young and use the Kinderfeets Wooden Balance Board as you improve and change up your workout routine as needed quickly and easily.
10

. Yes4All Wooden Wobble



Non-slip surface
360-degree movement
High customer approval ratings
Up to 15 degrees of tilt
Available in multiple colors
Affordable
.7" thick platform
Base may be assembled off center
Not the most durable
he Yes4All Wooden Wobble is your basic 360-degree product. It's an affordable option that is meant for beginners and pros alike.
Read more
Design/ Specialty
This product, like most on the market, is designed to help improve your core strength, your balance, and your coordination. It's built for users of any experience level.
Functionality/ Use
Using one point for centering, this product allows 360 degrees of movement. It may be slightly more challenging than rocker boards, but once you get the hang of it, it provides a great balanced workout. The non-slip surface means you can use it with shoes or while barefoot and not worry about sliding around. It isn't adjustable, so the type of workout you get with this board is kind of one note. It is great for those who just want to get in those 10 minutes a day to improve their balance.
Cost and Value
It is very affordable and is fairly sturdy for the price you pay. If you just want a basic balance board that is portable and easy to use then this is a great option for you.
Criteria Used for Evaluation
Expert Interviews & Opinions
Most Important Criteria
(According to our experts opinion)
Experts Opinion
Editors Opinion
Users Opinion
By Default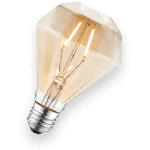 Start Slow and Then Grow
It is important, as with any workout routine, to start slow and build as you go. If you have never been on a balance board before you will want to take steps to make sure you are safe and to reduce your chances of falling. As you get better you can do harder moves and routines and improve your workout. But if you try to do too much too fast you can hurt yourself.
Value is More Than Price
When you are looking for a nw balance board, it can be tempting to just buy the cheapest board you find. But this is not always a good idea because investing in a more expensive board upfront can save you money in the long run. You wont have too upgrade to new boards as often and they will be more durable and reliable in the long run. It can also affect how good your woroout results are. So consider the price but do not let it be your deciding factor on what board you choose.
Other Factors to Consider


Protection
Boards with and without stoppers on the bottom of the boards can shoot out from under you and be launched into the air with such high velocity they can easily damage walls, smash through windows, bust up TVs, explode fine china or knock out a spectators teeth. They are meant to be used in an area where a flying board cannot do any damage–so make sure you have ample space around you. Also, keep in mind that most balances board should not be used on concrete because it will put more wear and tear on them.
Also, consider that indoor flooring, like hardwood and linoleum, can be damaged easily. Even when using a wobble board correctly there are going to be times when it comes slamming down into the ground, which may eventually damage the flooring. It is recommended you use a piece of old carpet or an area rug or a yoga mat while training on your board to help prevent damage to the flooring and the balance board. The banging sound a board makes when slamming into the floor may be annoying to people that live below you–so keep this in mind if you live in an apartment complex or second floor.
Frequently Asked Questions
q:

What surface is best for using my balance board?

a:

These bards are usable on most flat surfaces, like carpet or hardwood floors, although you may want to lay down a protective mat if you're worried about damaging your floors or your balance board.
q:

How often should I use my wobble board?

a:

The more you train the more balance, stability, and coordination you gain. Ten to fifteen or at most twenty minutes is the ideal timing session per day.
q:

I've never used a wobble board. Is it safe, even for beginners?

a:

Just like other exercise equipment, a board does come with risks, but as long as you're using it safely and according to the instructions you should be fine. Make sure the area where you're using your board is open and free of any obstacles or debris and is well-lit. Stretch beforehand and consider using the board barefoot or with a pair of grip socks–this allows you to react quickly and more intuitively to the movement of the board. If you are especially worried about falls or injury, maybe consider wearing protective gear like elbow and ankle pads. Also, if you have any health issues make sure you ask your doctor or physical therapist about whether or not it's safe or constructive for you to use a wobble board, especially as part of a physical rehabilitation routine.
Subscribe to our newsletters