Top 10 Best Ab Machines Compared and Fully Reviewed
last updated
Apr 24, 2019
Every time that you take a breath in and push it back out you're using your core muscles. These also help to support your trunk, prevent back injury, and to help sustain your posture while you're running. The Best Ab Machines are incredibly important to your body and can be the difference between an excellent run and poor performance. Having strong abs isn't just for runners either. Regular core exercise can help you in every area of your life, improving your balance, decreasing joint and
lower back pain
, and increasing your overall stability. Whether you're interested in keeping up with your kids or taking on a triathlon, your core strength can be a good indicator of your overall fitness and these best Ab machines are here to help.
In a Hurry? The test winner after 15 hrs of research

Perfect Fitness Ab Carver Pro
Why is it better?
Padded, ergonomic grips
Ultra-wide wheel for pivoting motion
Patented carbon steel spring for resistance
In a
Hurry? Editors choice:

Test Winner: Perfect Fitness Ab Carver Pro

16
Researched Sources
1225
Reviews Considered
15
Hours Researching
17
Products Evaluated
Stability
Durability
Versatility
Value
Effectiveness
By Default
In Depth Review Top 10
Perfect Fitness Ab Carver Pro
Stamina Pro Ab/Hyper Bench
Core Max Abs Machine
Elite Sportz Equipment Ab Wheel
XMark Fitness 12 Position Adjustable Ab Bench
Ab Roller Evolution
Ab Lounge Sport
Rodeo Core Fitness Core Trainer
Ab Coaster PS500
Powerline Roman Chair/Back Hyperextension
Table of contents
Criteria Used for Evaluation
Other Factors to Consider
Frequently Asked Questions
Sources
10 Best Ab Machines
1

. Perfect Fitness Ab Carver Pro



Padded, ergonomic grips
Ultra-wide wheel for pivoting motion
Patented carbon steel spring for resistance
Engage your core while also strengthening other vital muscle groups with the Perfect Fitness Ab Carver Pro, as a part of our best Ab machines list. High tech engineering brings a more sophisticated approach to your ab workout while comfortable grips result in a more ergonomic and healthier routine. Add a 21-day workout plan and kneepads and look forward to your summer-ready, best body ever with the best Ab machines!
Read more
Targeted Ab Muscle Stimulation
Built-in resistance adds to targeted muscle stimulation by engaging the core more specifically. The pivoting motion unique to the Ab Carver, as a part of the best Ab machines list, provides a deeper, more intensive core muscle workout - including the obliques. Activation of the abdominal muscle groups creates a more sculpted, stronger core faster, and it can be done with this option from the best Ab machines list.
Stability/Durability
Padded grips create a non-slip hold for a more stable workout with more traction (and take them off after exercise for easy storage or transport). This ergonomic design improves core and arm engagement for optimum results. Best of all, the patented carbon steel spring mechanism creates perfect resistance when rolling which improves your overall fitness while putting less pressure and strain on the back, and it makes this machine a great choice from the best Ab machines list!
Versatility
The Ab Carver works a variety of muscle groups, to include large and small back muscles, obliques, arms, and chest. Build your body proportionately while enhancing and sculpting your core. The Ultra-wide wheel allows for left/right carving for better, broader results.
Cost/Value
High-end cost when compared to the other best Ab machines
2

. Stamina Pro Ab/Hyper Bench



Adjustable thigh support
Very durable to include materials and padding
Versatile
Higher price point
Assembly required (and slightly challenging)
Get your perfect six-pack with the Stamina Pro Ab/Hyper Bench, which is a great option from the best Ab machines list. Sculpt perfect abs while building strength without strain using this rock star ab machine. Four crunch positions using the bench decline options and hyperextension exercises to build the lower back mean a new kind of strength and great looks, too!
Read more
Targeted Ab Muscle Stimulation
Four crunch positions from 30 degrees to flat position let you work upper, lower and obliques thoroughly, all with this option on the best Ab machines list. With pivoting foam rollers to hold ankles in place for proper alignment and adjustable thigh support to best fit individual leg length, the body is held securely in place while the core is stimulated intensely for a focused, extreme workout. Your perfect "V" is days away!
Stability/Durability
Everything about this machine as a part of the best ab machines list says "durable" - from the stitched vinyl upholstery and thickly cushioned bench to the heavy-duty steel, 2" frame design. Users feel confident working out on a platform built to last while providing optimum comfort. No-slip rubber frame caps provide floor protection and the foldable design lets users store quickly and simply after use.
Versatility
The Stamina Pro Ab/Hyper Bench is constructed with ultimate ab muscle stimulation in mind - and then some. Easily add tricep dips, split-squats or push-ups to your workout with this accommodating design. Not only are the exercises versatile, but so is the machine - adjust the bench range simply with a pin, and size the vinyl upholstered thigh support to meet your height.
Cost/Value
A fair but higher end price point for the machine's versatility and quality, when compared to the price of the other best Ab machines.



Affordable
Durable
Easy to use
Not as challenging for some
The Core Max Ab machine is an affordable and effective option that is also portable and easy to use. It will help you achieve results in just 8 minutes a day, from the comfort of your own home, due to the design of this option on the best Ab machines list.
Read more
Targeted Ab Muscle Stimulation
This machine allows you to 8 different exercises to target different muscle groups and improve your overall core strength.
Stability/Durability
This machine has 3 different difficulty settings that provide dual action resistance. This allows it to provide support and resistance in both directions--which reduces strain and increases your overall results. It is also highly durable and portable.
Versatility
This machine allows you to customize your workouts and comes with a workout DVD and workout plan you can follow for maximum results.
Cost/Value
Highly affordable
4

. Elite Sportz Equipment Ab Wheel



Highly effective
Comes fully assembled
Easy to use
Made with good quality plastic
100% money back guarantee
Some questioned the durability
This basic option gets the job done at a value price while still being of good quality. The two-wheel design increases the stability and it comes fully assembled and ready to roll.
Read more
Stability and Durability
The two-wheel design prevents it from wobbling as the user rolls it out and back in to work their abdominals. Users were happy with how long it lasted and the company has a 100% money back guarantee so they obviously stand behind their product.
Versatility and Value
With this style of equipment it's hard to add different style exercises but what you can do is very effective. You should see the pictures of people's six packs in the product reviews! This one comes at a pretty low price and still seems to be well made so it represents a good buy.
Effectiveness
Since this product allows for a full range of motion the user is able to work all 10 of the abdominal muscles and this makes it very good at strengthening your whole core, not just the top four muscles that get worked out when doing crunches.
5

. XMark Fitness 12 Position Adjustable Ab Bench



Get ready to say goodbye to that muffin top with the XMark Fitness 12 Position Adjustable Ab Bench. It is a perfect option for your home gym and is simple and straightforward to use so you won't have to overcomplicate your workout routine.
Read more
Targeted Ab Muscle Stimulation
This ab bench has 12 different adjustable settings, so you can change your angle settings in order to maximally target specific core muscles.
Stability/Durability
This bench has a 14 gauge steel mainframe construction and can hold up to 400 pounds. It also has a scratch resistant finish, to make it even more durable.
Versatility
This bench has 12 different settings and allows you to do numerous different ab workouts.
Cost/Value
Pretty pricey, but a great investment.



Durable
Versatile
Weight can be added as you progress
Easy to use
Expensive
Doesn't target obliques much
This versatile option gives the user the ability to add weight to their crunches as they progress in strength. You can also do angled pushups and dips on it so it serves multiple functions. The metal construction is durable and it's comfortable to use, but we do recommend using it on a non-slip surface such as a yoga mat to prevent it from sliding on the floor while you use it.
Read more
Stability and Durability
Unless you use this on a non-slip surface such as a yoga mat or rubber gym floor some users reported that it may slide during use. The all-metal frame and foam headrest held up well to long-term use well.
Versatility and Value
Obviously, this will work your core but it can also be used to do pushups and dips, making it a multi-purpose machine. A thoughtful feature is the pins that allow you to add weight plates so you can have more resistance as you get stronger. This is an expensive product but its versatility makes it worth the price.
Effectiveness
This will definitely work to tone your core, and the ability to add weight makes it work even better. However it doesn't give the user much in the way of being able to train the obliques.



Very effective
Watch TV while working out
Durable
Full range of motion
Expensive
Requires assembly
This is a fun, easy to use, and very effective option that also helps prevent strain and injury while you're working out. It gives the user a full range of motion to work all the abdominal muscles and is made of high-quality steel and fabric.
Read more
Stability and Durability
Because it incorporates a chair in its design this is a very stable option that even allows the user to watch TV or do similar activities while they're working out. This one lasts a long time, and several reviewers mentioned that they had bought another one after 10-12 years of consistent use which speaks volumes.
Versatility and Value
Because it allows you a full range of motion and to watch TV or movies while working out, this one does give you some options but is still more limited than other products when it comes to doing various exercises. It's definitely pricier than others on our list, but because it lasts a long time and also acts as chair users felt it's worth the money.
Effectiveness
Users reported experiencing vast improvements in abdominal strength and toning from using this, as well as losing lots of weight.
8

. Rodeo Core Fitness Core Trainer



Tones multiple muscle groups
Fun
Lightweight, easy to transport
Easy Assembly
Lacks resistance adjustment
Expensive
Simulating the experience of horseback riding and gleaning the major health benefits of this activity, the Rodeo Core Fitness Core Trainer is your fun and healthy "ride" toward better fitness and your strongest core!
Read more
Targeted Ab Muscle Stimulation
Hop in the saddle and get to it! With your feet positioned in the pedal's begin leaning forward then backward, enjoying hardcore toning as you ride! Stimulate abdominal muscles and target multiple groups for a leaner, stronger body. The focused engineering of the Rodeo Core Fitness Core Trainer keeps upper, lower and obliques in rock hard condition. Yee Haw!
Stability/Durability
A solid wheel and crank manual motor mainframe, rubber foot gripping bar pedal for no-slip traction, front and back stabilizers, secure hand-grip and a well-padded cushioned saddle seat work in harmony to give users a stable ride on this durable machine.
Versatility
The motion the Rodeo Core Fitness Core Trainer provides gives users a serious core workout. That same motion stimulates blood flow and circulation for better overall cardio wellness. Additionally, the upper and lower back and inner thighs benefit from the swinging motion, enhancing and toning muscle groups beyond the core. Add three height variations making it just-right for lots of body types and sizes.
Cost/Value
Expensive, but the price point fairly represents the quality of the product



Builds abs from bottom to top
Rated as highly effective
Easy setup and use
The Ab Coaster PS500 works exactly the opposite from a typical ab crunch machine. Instead of working from the top down, the PS500 works ab muscles from the bottom up in order to get all those pesky lower muscles. Simply kneel on the comfortable carriage and pull your knees up towards your chest. It's as easy as that! While it may cost more than other ab machines, reviews say the PS500 is definitely worth the price.
Read more
Targeted Ab Muscle Stimulation
As stated above, the PS500 focuses on the lower ab muscles first. These hard-to-reach muscles are often the cause of that annoying belly pooch that we just can't seem to get rid of. As you build those lower muscles, you will feel the machine working its way up your torso to build and strengthen your entire abdomen.
Stability/Durability
The Ab Coaster PS500 is described as a "well-built machine" and an "excellent abdominal machine" that "does what it says it will do." Not a single review complained of poor quality. It is easy to set up and use!
Versatility
This machine will work with both short and tall people and anyone in between.
Cost/Value
Higher in price but users say it is worth the money!
10

. Powerline Roman Chair/Back Hyperextension



Extremely versatile
Easy assembly
Work those abs, and those glutes, hamstrings and your back too, all with a single machine when you use the Powerline Roman Chair/Back Hyperextension. A versatile and hardcore workout all from the comfort of your own home!
Read more
Targeted Ab Muscle Stimulation
A manual inversion mechanism allows users to adjust range for their just-right, individual ab workout. Feel the burn when you change range and position to target lower or upper or obliques with the hyper-cool, hyperextension design. Beginners and more "advanced" users will benefit from the engineering infused into this ab-workout rock star.
Stability/Durability
2x2" heavy-gauge steel and an extra wide base for solid no-rock stability. An electro-statically applied powder coat finish means durable, long-lasting treatment with a no-slip advantage. Weight capacity of 250 pounds makes this the go-to ab machine for most. Add a 10-year warranty and go!
Versatility
The design of the Powerline Roman Chair with Back Hyperextension works the abdominal muscles by stimulating groups in varying regions of the core. It also has the added bonus of enhancing other areas including the lower and upper back, the glutes, and hamstrings. Use this machine for a broad-based workout in the comfort of your own home, and love your chiseled core and your newfound, overall strength!
Cost/Value
Higher price range.
Criteria Used for Evaluation


Stability
Each of the best Ab machines that we looked at provides excellently targeted muscle stimulation. This means that you're getting an all over workout in your core the targets all of the unique muscles responsible for making up your abs. It can be difficult to get the muscles on the sides, back, and directly in front with equal fervor if you are not using the best ab machines. It's important to ignite each of these muscle groups in order to get an even workout throughout your core. Doing things unevenly can have an impact on your muscle walls, and actually, have a negative impact on your shape.
This is why we paid special attention to the types of machines we chose and made sure that they provided the means to define and condition the necessary muscles in every group. We also looked at the best Ab machines that minimized the potential for damage and injury. Trying to do too much too early can have a negative impact on your lower back or lead to excessive muscle tearing. There's nothing fun about having pulled core muscles, and the best Ab machines that we found were particularly careful to adjust the workouts to the needs of the user.


Durability
Durability is important because we all want to purchase the best Ab machines we know will last. Here we took a look at reviews from other users as well as considered what each item is constructed from. Consider your price and options when checking out these best Ab machines and ensure they are durable enough for you!


Versatility
This can take the form of resistance adjustments, or the ability to provide multiple muscle group workouts. Depending on the type of model – whether a bench, wheel or chair with hyperextension, we made sure to seek out best Ab machines that maintained versatile use for a better quality workout for you.
Your abdominal region plays a huge part in your overall health. It's not just about how you look, but about how you perform. Your abs are responsible for so much of your movement and getting them in excellent shape can improve the quality of your life, which means that you should be careful when choosing the best Ab machines.


Value
When you're looking for something to work out within your home, consider benches or ab wheels. A bench may seem way too simple to be effective, but it can provide you with more options than you realize. You'll be able to do supported crunches, leg lifts, site bodywork, and a variety of other exercises all using the best Ab machines. The best Ab machines also don't take up a lot of space in your home and are pretty easy to transport. Using a bench allows it to double as a weight bench or as another piece of workout equipment when necessary. Some people prefer ab wheels.
These are the best Ab machines that people roll out on and flex their ab muscles in order to pull back. Many of these best Ab machines are also extremely simple, portable, and affordable. You can stick the best Ab machines in a closet and take them out for the desired amount of time each day.


Effectiveness
If you're going to spend money on something and then work hard and spend your valuable time exercising with it you want it to be effective so we made sure to analyze how effective each product was at strengthening and toning your abs. How well each of these best Ab machines and targets your core. It's also smart to think about whether or not the best Ab machines are capable to target ALL of your abdominal muscles and not just the top four muscles.
While we've all heard of and strive four "six-pack" abs, your abdominal muscles actually consist of 10 muscles, and all of them can be exercised with the best Ab machines. Technically the six main abdominal muscles are actually one large muscle, but when it comes to working them out you can think of them as being separate from one another, and just doing crunches only works the top four, leaving out the lower four as well as the obliques which are on the side. Exercises such as bicycle crunches work the entire core, including the obliques, so they're highly effective. The best Ab machines that allow you to have a full range of motion and work all 10 of your abdominal muscles are much more effective than those that only work some, so we looked at this while selecting, reviewing, and rating each product on the best Ab machines list.
Expert Interviews & Opinions
Most Important Criteria
(According to our experts opinion)
Experts Opinion
Editors Opinion
Users Opinion
By Default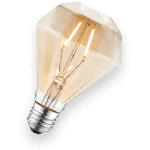 Take your time
Do some research before buying. It's very important you know what kind of ab machine will work best for your daily routine. Don't jump the gun and buy something just because someone said worked for them. Yes it may have, but will it work for you?
Be sure to target the entire abdominal region
Even though the term "six pack" abs is well-known, your abdominals actually consist of 10 different areas of muscles on three different larger muscle groups. There is the upper and lower abdominals that make up the aforementioned six pack, as well as the oblique group on each side. Just doing crunches will work the top four ab muscles but if that's all you do you may wind up with a four pack and a dinner roll. Be sure to work all the abdominal muscles and you'll look and perform great.
Other Factors to Consider


Bottom Line
We've made it to the end of our top 10 list of the best ab machines on the market. Hopefully, you've found something here that's going to be perfect for your unique fitness needs. If not, take a look at some of the features and piece together your ideal ab machine. This can still help you to find products that suit your needs without breaking the bank. We've done the research, now you can reap the benefits. All that's left for you to do is to find the perfect machine and start working your way to towards your washboard abs and an overall better bill of health.


Features
Additionally, we've paid careful attention to safety features or issues associated with common injury. We've chosen products with sturdy, heavy-duty steel foundations when applicable, and no-slip grips as well as secure ankle rollers for stable, ergonomic and aligned use. Height adjustments and other features that ensure sizing accommodations are also necessary for a healthy, happy workout. It's hard to maintain consistency if you tweak your back or injure your ankle in the process.


Size
There's a lot to consider prior to purchasing your ab machine. There are several different elements that go into improving versatility, performance, and portability. Some models are simpler than others, and your needs will really determine the size and shape of the product that you choose. Many of these best Ab machines can offer you several different workout options. You're not relegated to do something like crunches or to a single simplistic approach. You can also look for movements like leg lifts, resistance, and other ways to target different muscle groups. This type of all-over workout is really the pinnacle of the best Ab machines versatility.
Frequently Asked Questions
q:

What should I look for in a sit-up bench?

a:

The two most important things to consider when purchasing a sit-up bench from the best Ab machines list are whether it's adjustable so that you can change resistance to meet your fitness level, and secondly, that it is long enough and wide enough to accommodate your body type otherwise it is common to experience strain and injury.
q:

Will a treadmill provide a core workout?

a:

Any type of cardio workout will burn calories and therefore fat. However, for targeted muscle stimulation, a treadmill is not going to likely help you to achieve the results you're looking for. Repetitive targeted exercises like crunches, sit-ups or reverse crunches are the best way to define your core and build strength, and all of them can be made with the best Ab machines available on this list.
q:

How can a strong core prevent injury? Is this even true?

a:

Yes, it's very true! The internal, deeper muscles close to the spine that give the "six pack" aesthetic are also crucial to strength and stability. The most movement begins in the center of the body and moves outward if the machine is as good as the ones provided on the best Ab machines list. This means that a solid core will improve body movement more generally. Individuals who have a strong core are less likely to throw out their back with simple tasks like lifting groceries out of the car. Often, such injuries occur due to lack of abdominal support and overcompensation by other muscle groups that results.

Further, healthy and strong abdominals mean better balance. We are more prone to falls without core support. Generally speaking, health and injury prevention is dependent in part on the strength of core muscles.
q:

Is there a relationship between the nervous system and the core?

a:

Absolutely! The spinal cord is vital to everything when it comes to the body (and brain) function. Without strong abdominal muscles to insulate and protect it, general movement can be impacted. Further, your core is at the center of much of the "busy work" of the central nervous system, and where vital and large veins and arteries are based. A strong core protects from internal injury or undue pressure, ensuring better health.
q:

Is an ab machine a better way to get toned abs than floor exercises?

a:

Floor sit-ups and crunches can ultimately result in great abs. But because there is little support with these positions and because individuals must do so many to achieve results, it makes the body more prone to strain, injury, and fatigue. The best Ab machines are designed to simulate crunches and sit-ups and reverse crunches, etc. while also providing a more stable platform and decrease the risk of injury. Well designed ab machines offer resistance adjustments, padding and sure-grip hand and foot fittings to increase stability during exercise. Motions are less likely to cause neck and back strain (often a result of floor sit-ups) because of support designs built into the best Ab machines. Benefits include headrests, knee pads, resistance bands and other accommodations to ensure low impact and high results.
Subscribe to our newsletters