Best Alkaline Waters
last updated
Apr 22, 2019
As our scientific knowledge expands and we are learning more and more about how our body functions, many of us are eagerly looking towards natural lifestyle changes to ensure that we are proactive enough to fight off disease or
manage disease
without chemicals. Enter Alkaline waters, one of the many products on the market that has the potential to help improve our health. While there isn't enough scientific evidence to say for sure these products make a definite impact, what we do know is that a system that is high in acidity is way less healthy for us than one which is balanced and more
alkaline.
Our list of products takes into account product purity, side effects, and value when we evaluated the best on the market.
In a Hurry? The test winner after 12 hrs of research

Icelandic Glacial Natural Spring
Why is it better?
Exceptionally pure sourced from Ölfus Spring in Iceland offering the beverage a naturally low metal, mineral, and silica content and taste
Alkaline by nature, with a pH of 8.4
The first bottled water company in the world to obtain a Carbon Neutral certification
Variety of flavors including Elderflower, Tahitian Lime, and Sicilian Lemon
In a
Hurry? Editors choice:

Test Winner: Icelandic Glacial Natural Spring

3
Researched Sources
1.2k
Reviews Considered
12
Hours Researching
17
Products Evaluated
Product Purity
Side Effects
Value
By Default
Best Alkaline Waters
1

. Icelandic Glacial Natural Spring



Exceptionally pure sourced from Ölfus Spring in Iceland offering the beverage a naturally low metal, mineral, and silica content and taste
Alkaline by nature, with a pH of 8.4
The first bottled water company in the world to obtain a Carbon Neutral certification
Variety of flavors including Elderflower, Tahitian Lime, and Sicilian Lemon
Expensive
Comes in a plastic bottle
Sourced from a natural underground spring in Iceland, Ölfus Spring. Icelandic Glacial Natural Spring drink comes from a constantly replenishing body of water that allows for gradual filtration through the lava which occurs in this spot due to a volcanic eruption more than 5000 years ago. The lava fields are untouched and undisturbed for ultimate purity.
Read more
Pure and Refreshing
Ölfus Spring is an international gem, one of the world's immaculate untouched ecosystems there are. The mineral content is low at TDS 62 ppm which will allow you to taste the purity of the liquids as opposed to a metal heavy taste other competitors may have that are bogged down with metals, minerals, and silica. It is truly refreshing and balanced.
Natural
Layers upon layers of lava rock from a 5000-year-old eruption allow for the liquid to filter through and become a drink of decent alkalinity. The pH being 8.4. This is a sustainable operation where the constantly replenishing waters come from melting snow and rainfall that permeates through those lava rocks.
Cost and Value
This is a very pricey drink. Here are some reasons you may consider spending the extra cash for the product. The company is the world's first bottled water to obtain the certification of Carbon Neutral. That certification pertains to both the drink itself and the entire operation. This company is ecologically focused and is determined to operate at a net-zero greenhouse gas emission operation. They offer three exotic flavor options to indulge the senses.



Creative labeling designs
The flip cap allows you to easily access water while out and about
pH balanced purified with electrolytes
No heavy taste, very light pure drink
If you order in bulk you may be experiencing packaging or shipping issues
A very creative company that combines art with hydration. LIFEWTR is a premium product that provides a crisp-tasting beverage that will keep your body thoroughly quenched. All of the labels are designed by real-life artists, the 6th series has Ji Won Choi, Jamall Osterholm, and Daniel Cloke. You never know which interesting label you will get making it even more fun.
Read more
Tutorials and Extra Support
If you aren't big into waters with specific tastes or mineral sensations you will appreciate this one. It has such a pure, clear flavor, it tastes like nothing actually. It is just absolutely refreshing. A nice tall chilled glass will have you chugging the whole thing within no time, thus increasing your ability to take in more water over other more sugary, drinks on the market.
Great Appeal
The focus of this company on art and creativity not only make this a truly thirst quenching beverage, but also a site to see. Keep it on your desk and have something nice to look at or at the gym it is a conversation starter. You aren't guaranteed to get any specific label so each time you experience a new one you will not only keep your body hydrated but you will also keep your mind stimulated.
Cost and Value
Premium beverages of this nature can really get expensive. This product is not only unique in the creativity it provides and the beautiful packaging it offers, but it is also moderately priced for its category. It has a great clean taste that is very light.



Antioxidant infused with Selenium
Gluten-free, vegan, non-GMO, kosher, low glycemic index
pH balanced at 7.5 or higher
Reverse osmosis technology
Electrolytes are added
BPA bottles
Not the best product for anyone with a gluten allergy
This is a nice combination that has 7.5 or higher pH along with added antioxidants including the mineral Selenium. Electrolytes are added for a better taste as well. Bai Antioxidant provides a crisp and refreshing drink that is ultrafiltered.
Read more
Purification
This beverage creates its light and refreshing flavor through its purification process. Using reverse osmosis technology the filtration of this drink is extra refined. Reverse osmosis is basically a process by which salt is removed from seawater. It is used in recycling, wastewater management, and in some cases it can make energy.
Stress Management
When you consume foods higher in antioxidants, you are helping your body combat stress. Stress causes a ton of degradation on the cells within your body's and the result is the accumulation of free radicals. Antioxidants can help minimize these nasty little things in your system, thus keeping you more healthy. This beverage has been infused with antioxidants, a bit more from your drink can't hurt.
Cost and Value
There are a lot of great additions infused into this drink that are very healthful. Not only does if offer an alkaline drink that will help keep your body in balance, but it also has electrolytes and antioxidants to keep you hydrated and keep your immunity strong. It is a pricier option but it has many great benefits.



Helps with acid reflux
Ozonation process before being sealed
Naturally sourced in the USA
Very high alkalinity, 8.8-9.1
Packaging could be improved
This is a straight-forward, all natural, alkaline, artesian beverage. The pH range is about 8.8-9.1 and is full of minerals and electrolytes. This liquid comes from a natural source in the USA. The bottles are BPA free and this beverage is Kosher.
Read more
Naturally Sourced
Naturally filtered to its purest form that comes from an alkaline artesian aquifer well underground, miles and miles below in Covington, Indiana, USA. The buildup of mineral deposits that have developed in this aquifer over thousands upon thousands of years makes the water itself have high alkalinity.
Healthy Processing
The filtration process includes having this beverage be ozonated. It sounds like a science fiction name, but what it means is that right before the bottles are sealed, it gets a solid blast of pure oxygen. There is some belief that this process adds to health benefits in humans through the process of detoxification in the body.
Cost and Value
While you can purchase this at a moderate price, there is also the consideration that this specific option is a strong product given all its positives. It has many benefits including the really high alkalinity. Add this to the ozonation that goes into the processing allowing it to offer additional detox and health benefits that some of the other competitors on the market lack.



Nutrient-enhanced water
The bottle is ergonomically designed with cup cap and wide mouth
The bottle is BPA free and can be recycled
7 stage purification process that allows for 99.9% purity
Offers immediate hydration
Pricey
Some people may not enjoy the slight taste
CORE Hydration makes a deeply refreshing, thirst quenching beverage that is purified with the addition of electrolytes and minerals. Coming in 5 sizes to meet your needs including a wide-mouth cap so you can easily use it in your next yoga session. The bottles are also ergonomically designed to fit easier in the hand, the wide mouth allows that hydration to flow much easier, and the cup cap is a nice feature that allows you to share the goodness with friends and family.
Read more
Ultra-Purified
The lengths this company goes through to make sure that their beverage is completely pure includes a 7 stage purification process. The process includes reverse osmosis, micron and carbon filtration, ozonation, and ultra-violet exposure. The last step, the ultra-violet exposure rids the beverage of nasty contaminants, germs, and odors. The end result is a purity of 99.9% free from fluoride, chromium 6, MTBE, arsenic, and chlorine making for a tasty, healthy drink.
Dramatic Eye Enthusiasts
This drink was made for sharing the goodness. The cap is a wide and cup-shaped so that you can easily pour some out to share the hydration with friends and family or even your beloved bet. That is a definite plus if you are out an about on a hike and you're trying to pack light, you can still have hydration ready for your furry friend. The bottle is very comfortable in the hand, as it is contoured to for an easy grasp. The wider mouth makes this liquid flow really well, and of course, the bottle itself is BPA free and 100% recyclable.
Cost and Value
A very pricey product, but if you are investing in only putting healthful things into your body you may prioritize where you splurge. Water is essential to life, and so a really top quality source that can keep physiological balance may be worth it especially if you are battling health struggles.
6

. Waiakea Hawaiian Volcanic



Naturally replenished source from Hawaii through snowmelt and rain
Filtered through porous lava rock
pH 8.2
Naturally enhanced with minerals as well as electrolytes, including RDV of Silica at 30 mg
BPA free and 100% RPET
The philanthropic company, every purchase a donation is made as well as contributions to local reforestation projects
Very tasty
It is expensive
The shape of the bottle makes it tough to fit into some cup holders
Originating in Hawaii and running through the peak of the active volcano Mauna Loa, Waiakea Hawaiian Volcanic is a beverage that comes from one of the most pristine environments in the world directly to you. When the liquid is being filtered through the thousands upon thousands of feet of the lava rock, trace minerals, as well as electrolytes, naturally infuse and enhance this beverage. It gets its alkalinity through this natural process and when it is done being purified by nature it pools in an area right outside a small area of Hilo town where it is surrounded by lovely forests and the local ecosystem.
Read more
Sustainability and Ethics
The mission of this company is to make healthy and tasty volcanic water directly from Hawaii all while promoting and engaging in conservations and access to clean water for everyone in the world. The slogan "Drink Healthy, Drink Sustainably, Drink Ethically' says it all. They abide by the Hawaiian practices "Malama I ka 'aina" which translates "to respect and care for the land." They are certified Carbon Neutral with 100% RPET packaging. Not to mention their philanthropic activities including regional reforestation projects as well as PumAid. PumpAid is a partner of Waiakea and it is a program where Waiakea will donate 1 week's supply of clean water to the most desperate in need in Africa as well as throughout areas of need in the world for every liter of water an individual buys from them.
Company
Founded in 2012, they are a fairly newer brand. Their business model is stout with a focus on individual health, sustainability, and charity. The source of their beverage originates from the tropical island of Hawaii in one of the purest environments that exist on this earth and exists in the wilds of the tropics. 14,000 feet of porous volcanic rock that has in its makeup minerals and electrolytes which make this beverage an alkaline drink that has a pH of 8.2. The smooth, sweet, invigorating juice of nature with a wink of the tropics.
Cost and Value
A highly pricey bottled beverage from a truly immaculate, beautifully natural source, this brand not only provides a uniquely fresh tasting drink with a hint of sweetness, but it also comes from a responsible and ethical company. When you enjoy this drink, you are not only ingesting natural infusions of minerals and electrolytes, and keeping your system in balance, but you are also contributing to a wide variety of charitable causes including reforestation and clean water distribution to the people who need it the most. It is water you can physically and spiritually feel good about drinking.



Optimized drink for improved rehydration
Uses ionization process
pH of 9.5 or higher
The only water listed in the Physician's Desk Reference
Less pollution with regard to processing and shipping
BPA-Free bottles
Some people prefer more exotic sources over reverse osmosis
The sharply designed bottles are BPA-free plastic that represents the 20 years this company has been providing alkalized water to the masses. Essentia uses their own innovative process for filtration involving ionization that allows for a smaller footprint in nature.
Read more
Reducing Negative Environmental Impact
The unique process that Essentia uses to purify their beverage allows for any ordinary body of water to become an alkalized product that can is pure, healthy, and can drastically hydrate their body. Because of the ability to purify so completely that the need for logistics and transportation to ship from remote areas to those where the market exists is greatly diminished. Less pollution from reduced shipping can is a nice byproduct.
Well-balanced
The ionization process used for the purification of this beverage not only makes it more obtainable to the masses and pollutes the environment to a lesser extent, but it removes acidic ions that are bad in our bodies and also give off a bitter taste. Microfiltration, reverse osmosis, ultraviolet exposure are all used together to result in an end product that is 99.9% pure. The process includes the addition of electrolytes that support the pleasant taste as well as work well within the body.
Cost and Value
A pretty cool fact is that this is the only water listed in the Physicians' Desk Reference (PDR), so it's processed and the beverage itself has some serious street cred. The PDR has been in circulation to both doctors, researchers, and the collective public for over 71 years. The FDA regulations are strictly abided by and are a standard that all drug manufacturers need to adhere to in order to market their medicines. You can actually check this reference out and put in the name essentia to get the valuable medical information on what it is composed of as well any other important information you'd like to know about the makeup and processing of the drink. It has a great background and an even better price.



Very high pH with a 10 alkaline pH that has an incredible shelf life up to 2 years when in a sealed bottle
Has trace ionic alkaline minerals and electrolytes
Non-acidic keeps the body balanced
Smooth and silky, very nice taste
Expensive
The design of the body is very tall and thin which sometimes makes them tip over and not as stable standing alone
The purification process that Qure uses is a unique proprietary technology that is based on the magnificence of nature. This is a beverage that will hydrate and refresh the body, renew and revitalize your systems and be a tremendous partner to healthy, active lifestyles.
Read more
Nice Flavor Combinations
If you are someone who is bored with the same old taste and plain refreshments, then this product will give you the balance that you need, without acidity in a nice variety of flavors to compliment your palate. Lemon Ginger, Cucumber Mint, and Watermelon Kiwi are some of the tantalizing flavors offered. All fully infused with a solid pH and electrolytes.
Quration
There are a couple stages of Quration that this beverage goes through to meet its final purity ready for consumption. It is a nine-state reverse osmosis process to get rid of those impurities and contaminants. Once pristinely pure, it is run through numerous layers for their own proprietary blend of natural ionic minerals which resembles that which would occur organically in nature. The mineralizing state is where the liquid filters through the ionic alkaline layers. Quring is the part of the process where the beverage obtains its steady pH. Polishing is the stage where the taste and texture of this crisp beverage take its form.
Cost and Value
This has one of the highest pH levels on the market. The taste is fairly unique to the brand and is really pleasant overall. It is quite pricey but it has its own unique filtration system that allows it to be super healthy with a nice balance.



There is nothing added or removed, naturally infused with electrolytes and minerals
Sourced from aquifers from Shasta Trinity Alps
The pH 7.8-8.2
Curvy bottle is easy to hold, it is BPA-Free
There have been shipping issues noted including packaging and time it takes to receive
Eternal sources its liquid from some of the best sources located in the USA. Artesian springs that occur naturally in underground aquifers from the areas of the Smoky Mountains, Tennessee, Shasta Trinity Alps, California, Allegheny Mountains, and New York. The areas that are used are their own protected locations that have been unscathed by commercialization or industrialization.
Read more
Varying Regional Flavor
The filtration process is hands-off, nature does the heavy lifting filling the beverage full of electrolytes that allows a really smooth and clear taste. Each location has its own regional differences in the makeup of the natural materials that filter the water, so you will get a unique sense with each of the locality which is pretty neat. The sourcing within the USA in these regional locations while refusing to ship bottles overseas, reduces the amount of shipping necessary for distribution.
Reliable Formulation and Company
The BPA-free bottle was thoughtfully designed with a super curvy shape that gives a nice thinner section in the middle which allows almost any size hand to have an easy grip and hold. When you buy in bulk and want to keep cold ones on hand, they will lie flat for you in the refrigerator without rolling all about so they will stay very organized. Additionally, they have almost a universal fit to make them very mobile for cup holders in the car, or in bike holders when you are ready for a nice ride. They also fit well in backpacks and laptop bags giving you no excuse not to have water with you at all times.
Cost and Value
This is a moderately priced alkaline product that has a nice pH range held in a very deliberate container which hits all the design features you'd want. It is not only comfortable to hold it has a versatile fit in most cup holders including packs, cars, and bikes.



pH of 8.1
The natural minerals include calcium, potassium, magnesium, bicarbonate
Fresh, even taste
Eco-friendly packaging
Non-GMO
A variety of fruity flavor options that are organic plant-based derivatives
The containers have a tendency to leak
The pH for Flow stands at 8.1 and this beverage is sourced from a very deep within the spring. This spring is treated at a bare minimum, trying to keep it as close to natural and untouched as possible. It does have some support for ridding bacteria, but there are no additives included.
Read more
Healthy Beverage with an Ecological Focus
Filtering through a limestone aquifer the impurities are removed while minerals take the place making this a really great tasting and healthy drink. A defined focus on the environment, this company utilizes paperboard because it is a strong and completely recyclable material. The plastic caps come from non-GMO farmers in Brazil whose building base comes from sugarcane of all places. About 70% of their packaging is comprised of renewable matter so that it can be broken down and reused not turned into refuse.
Original Flavor Options
All of the tasty flavor options are derived from organic plant-based ingredients. There are no sugars, juices, preservatives, chemicals, or colorings or any other fake additives used to enhance the flavor options. These options include unflavored for that natural crisp taste, lemon, and ginger, cucumber and mint, strawberry and rose, as well as watermelon and lime.
Cost and Value
A very ecologically focused company that makes their product as biodegradable as possible. Everything from the plastic bottle caps derived from sugarcane in Brazil makes this company very responsible. It is very well priced for such a velvety healthful beverage.
Criteria Used for Evaluation


Product Purity
When you choose any product to put in your body, you want to make sure it if the purest and highest quality. All of the alkaline waters we featured here on our list are tested and ranked for purity to put your mind at ease.
The best alkaline waters are going to be those that obtain a level of alkalization through a natural process rather than a chemical one like electrolysis, for instance. A natural process is going to have the beverage pass over or through rocks like a spring or volcanic lava. The benefit to this natural process is that as it passes through these rocks or lava, it will collect minerals and end up having a solid pH on the higher end. There are scientific professionals that support reverse-osmosis as a technique to purify before the liquid goes through an ionizer to raise the pH. There is a good debate in the scientific community about the good, the bad, and the unknown of alkaline waters. When it comes to reverse osmosis, the World Health Organization has done studies and they have concluded that if water goes through reverse osmosis and then does not go through any further mineralization processing the content would be much lower than ideal. Drinking water with a low mineral content is not a healthy thing to take inconsistently.


Side Effects
There is not much to worry about when it comes to side effects for water but when you are adding to and altering the makeup of the water it is important to make sure the water is free from side effects which we made sure to do!
Is it safe? There is the debate on the real effect on these beverages. While it isn't so much that there is a safety risk, it is more of a discussion over whether the claims made are actually true-to-life and factual regarding health. Some people have said that they have made progress and felt relief by adding these drinks into their routine. Others haven't had the same results. Right now, there isn't enough research or undisputable evidence to say for a fact that these waters can help with disease conditions. The good thing is that these products are generally considered to be ok to consume.
The real factor is how the filtration process works and in this case, we again have to make the point that the natural process is best. When a beverage claims to be alkaline but strays from nature and gears more towards the lab, it becomes more artificial. Artificial products are often going to have much fewer minerals and the pH that it claims to have won't reflect the deficiency in minerals. It also has a higher likelihood to contain contaminants which are the exact opposite of what you'd want to put into your body and the purpose of you drinking these waters.


Value
The value of alkaline water truly is known only when you consider the benefit it can bring to you. Price is not value alone but part of the puzzle that reveals which waters are the most valuable to you and your health.
Specialty beverages like these are going to be pricey on whole, there is no getting around it. If you are going to indulge and make the investment in a higher priced water, then make sure it's filtration is legit and that it is as pure as it claims. A good brand will have a great reputation because of the value of their product but also the care they put towards philanthropy, charities, and in the special design of their products.
Some people have tried to test the pH of their bottled waters and found that the claims of a specific level didn't match up. Because there are differences in pH level, consistency in the product, and even taste, it may be worthwhile to try a couple of options for yourself and decide which one is the most pleasant. Then, if it hits all the marks with the formulation and filtration that you would want, it comes down to the price. For some, the most expensive isn't a feasible option. There are really great products on the market that aren't going to be cheap but they will be more affordable. If the taste and the texture are pleasing to your palate, you may then want to invest in buying in bulk to save a couple more dollars.
Last, some people who have chronic illness have actually found relief with specific products. Definitely staying away from acidic foods and beverages like fried foods and sugary sodas are always going to be best for your health. As far as drinking one of these specialty drinks to help balance your system, it could be worthwhile to get your doctor's perspective. Then, again, just trying some different brands and seeing for yourself if there is any improvement that may be another factor to which the investment is worth it. At the end of the day, it is your body and you will know for sure if the beverage you are drinking is making you feel better, worse, or really not changing a thing.


Taste
We drink water for health and safety and wellbeing and as an added bonus we would like for it to taste good. Our review team made sure to consider taste while we researched and searched for the best alkaline waters.
One of the biggest issues people have when they first try alkaline water is that there is an odd taste to them. The process of filtering the water and adjusting the alkalinity can leave an ionized taste to the water. It is not a potent taste and after a little while, most people cannot even taste it anymore. But it is something commonly reported by first-time drinkers of alkaline water and is something that you need to be prepared for. All of the waters we feature here on our list are rated for the best taste and the fastest adjust time so they are the best of the best on the market.
Expert Interviews & Opinions
Most Important Criteria
(According to our experts opinion)
Experts Opinion
Editors Opinion
Users Opinion
By Default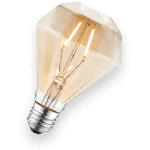 Start slow at the start
If you are wanting to make the switch to alkaline water it is best to make that move slowly. Though most studies have showing no real side effects, sensitive individuals may have some stomach upset. Ina ddition to this, suddenly and drastically changing the body's pH levels by drinking a lot of alkaline water can cause a mild shock to your system. This can be unpleasant so it is best to start slow. Change out ¼ of your normal water for alkaline for a week then go to ½ and so on until after a month you are at 100% if that is what your goal is. You also do not have to switch to 100% alkaline water so long as the majority of your water intake is alkaline you should still be able to get the benefits you seek.
A word about pre-existing conditions
If you suffer from any pre-existing health conditions or major health concerns it is always best to consult with your doctor before making any drastic changes to your diet and lifestyle. This is particularly true of conditions such as cancer, immune diseases, and other chronic and potentially life-threatening issues. Also, if you are on a lot of medications take care as your body's pH my never be able to be fully alkaline due to medications so drinking an excess amount of alkaline water could do more harm than good. Consult with your doctor to make sure it is safe for you and your unique health concerns to have an alkaline pH.
Other Factors to Consider


Compatibility
Now, are you have heard about alkaline waters and you want to get in on it. There are so many claims floating around that include prevention of chronic disease to anti-aging properties. Some say the fountain of youth!? When you refer to the word alkaline what is being discussed is the pH level. This level comes down to a number which is a base measurement on the acidity or alkalinity of a substance. The number can range from 0-14 with the lower the number meaning the more acidic the product would be. Regular drinking water generally measures in at a 7, fairly neutral while these specialized drinks will come in higher at least an 8, with Querying it comes in at an amazingly high 10. This is one of the highest on the market.
Remember, just because the pH reads higher that isn't the end-all be-all for the quality of the alkalinity. There must also be minerals and negative oxidation-reduction potential, ORP. ORP is the function of the liquid to either be pro-antioxidant or anti-antioxidant. When you have an ORP that is on the negative end of the spectrum, this is what you want. The more negative the more antioxidizing it is which means the more reduction power of free-radicals will be happening in your body. Who wouldn't want to expel as many free radicals as possible?


Use
While it may seem fairly obvious, you need to think about how and why you use water day in and day out. Water is necessary for every form of life and every cell in our bodies need water in order to function. Without water and a proper Ph to our bodies vital systems will not function efficiently and our bodies will get off balance. When this occurs, our health begins to fade and systems start to break down- that is why dehydration is so dangerous. Drinking enough water is vital to survival and drinking alkaline water is showing potential to be the healthiest form of water that we can consume and it is what more and more people are choosing to use for their daily hydration needs.


Bottom Line
While the idea of alkaline water is still fairly new and some are still doubtful of its special properties and health benefits, there is evidence that our bodies perform best at an alkaline pH. Drinking alkaline water can help restore and maintain this healthier pH level. This, in turn, can help keep our bodies and vital systems in proper balance so they function as they should. When all systems are balanced and performing up to par our health is improved and protected and we will look and feel better. This is why many people are making the switch to alkaline waters, and as many have suggested, there is no known harm in drinking alkaline water so even if it is not the wonder water some say it is there is no harm in trying it and seeing if it works for you!
Frequently Asked Questions
q:

Can antioxidants be bad?

a:

Of course, anything has its downside. While antioxidants are overall really great, some prescribed drugs and OTC supplementation that have antioxidants in their formulation may have the possibility to interfere with some anticancer medications and radiation. IT is always recommended to talk to your doctor when taking supplements and also get an understanding of the medications you are one to ensure you are being safe.
q:

What are the states with the most contaminated tap water systems?

a:

Some of the dirtiest water sources come from:
California: Concord, Long Beach, L.A., Riverside County, San Diego, San Francisco, Southern California
Portland, Oregon
Las Vegas, Nevada
Tucson, Arizona
Denver, Colorado
Arlington, Texas
New Orleans, Louisiana
Atlanta, Georgia
Minneapolis, Minnesota
Milwaukee, Wisconsin
Detroit, Michigan
Cincinnati and Columbus, Ohio
Indianapolis, Indiana
Louisville, Kentucky
Philadelphia, Pennsylvania
Northern New Jersey
q:

What are polyphenols?

a:

These are chemicals that can be natural, which they are mostly, but also can be synthetic, or semisynthetic. In foods, there can be complex mixes of these chemicals. Sources include fruits and veggies, green and black teas, red wine, coffee, chocolate, olives, and extra virgin olive oil Herbs and spices, nuts and algae can also be potential sources. These polyphenols are presumed to have high antioxidant qualities.
q:

What are the differences in antioxidants?

a:

There are two groups that the term antioxidant gets divided into. The first is industrial chemicals. These will be an additive that is used to prevent oxidation. They also can occur naturally and are found in tissues and foods. The second group is the industrial antioxidants which have very heterogeneous functions. These can be preservatives keeping your foods fresh or increasing your makeup's lifespan. When used in supplementation, they can often have a net positive health impact.
q:

What is an antioxidant?

a:

These are compounds that stop oxidation, a chemical reaction which sets off those nasty free radicals into your system. Once those free-radicals start circulating in your system an offensive chain reaction that will lead to damaging your cells. Antioxidants function to stop that oxidation process.
Subscribe to our newsletters