Best Alkaline Waters
last updated
Apr 22, 2019
As our scientific knowledge expands and we are learning more and more about how our body functions, many of us are eagerly looking towards natural lifestyle changes to ensure that we are proactive enough to fight off disease or
manage disease
without chemicals. Enter Alkaline waters, one of the many products on the market that has the potential to help improve our health. While there isn't enough scientific evidence to say for sure these products make a definite impact, what we do know is that a system that is high in acidity is way less healthy for us than one which is balanced and more
alkaline.
Our list of products takes into account product purity, side effects, and value when we evaluated the best on the market.
In a Hurry? The test winner after 12 hrs of research

Icelandic Glacial Natural Spring
Why is it better?
Exceptionally pure sourced from Ölfus Spring in Iceland offering the beverage a naturally low metal, mineral, and silica content and taste
Alkaline by nature, with a pH of 8.4
The first bottled water company in the world to obtain a Carbon Neutral certification
Variety of flavors including Elderflower, Tahitian Lime, and Sicilian Lemon
In a
Hurry? Editors choice:

Test Winner: Icelandic Glacial Natural Spring

3
Researched Sources
1.2k
Reviews Considered
12
Hours Researching
17
Products Evaluated
Product Purity
Side Effects
Value
By Default
Criteria Used for Evaluation


Product Purity
When you choose any product to put in your body, you want to make sure it if the purest and highest quality. All of the alkaline waters we featured here on our list are tested and ranked for purity to put your mind at ease.
The best alkaline waters are going to be those that obtain a level of alkalization through a natural process rather than a chemical one like electrolysis, for instance. A natural process is going to have the beverage pass over or through rocks like a spring or volcanic lava. The benefit to this natural process is that as it passes through these rocks or lava, it will collect minerals and end up having a solid pH on the higher end. There are scientific professionals that support reverse-osmosis as a technique to purify before the liquid goes through an ionizer to raise the pH. There is a good debate in the scientific community about the good, the bad, and the unknown of alkaline waters. When it comes to reverse osmosis, the World Health Organization has done studies and they have concluded that if water goes through reverse osmosis and then does not go through any further mineralization processing the content would be much lower than ideal. Drinking water with a low mineral content is not a healthy thing to take inconsistently.


Side Effects
There is not much to worry about when it comes to side effects for water but when you are adding to and altering the makeup of the water it is important to make sure the water is free from side effects which we made sure to do!
Is it safe? There is the debate on the real effect on these beverages. While it isn't so much that there is a safety risk, it is more of a discussion over whether the claims made are actually true-to-life and factual regarding health. Some people have said that they have made progress and felt relief by adding these drinks into their routine. Others haven't had the same results. Right now, there isn't enough research or undisputable evidence to say for a fact that these waters can help with disease conditions. The good thing is that these products are generally considered to be ok to consume.
The real factor is how the filtration process works and in this case, we again have to make the point that the natural process is best. When a beverage claims to be alkaline but strays from nature and gears more towards the lab, it becomes more artificial. Artificial products are often going to have much fewer minerals and the pH that it claims to have won't reflect the deficiency in minerals. It also has a higher likelihood to contain contaminants which are the exact opposite of what you'd want to put into your body and the purpose of you drinking these waters.


Value
The value of alkaline water truly is known only when you consider the benefit it can bring to you. Price is not value alone but part of the puzzle that reveals which waters are the most valuable to you and your health.
Specialty beverages like these are going to be pricey on whole, there is no getting around it. If you are going to indulge and make the investment in a higher priced water, then make sure it's filtration is legit and that it is as pure as it claims. A good brand will have a great reputation because of the value of their product but also the care they put towards philanthropy, charities, and in the special design of their products.
Some people have tried to test the pH of their bottled waters and found that the claims of a specific level didn't match up. Because there are differences in pH level, consistency in the product, and even taste, it may be worthwhile to try a couple of options for yourself and decide which one is the most pleasant. Then, if it hits all the marks with the formulation and filtration that you would want, it comes down to the price. For some, the most expensive isn't a feasible option. There are really great products on the market that aren't going to be cheap but they will be more affordable. If the taste and the texture are pleasing to your palate, you may then want to invest in buying in bulk to save a couple more dollars.
Last, some people who have chronic illness have actually found relief with specific products. Definitely staying away from acidic foods and beverages like fried foods and sugary sodas are always going to be best for your health. As far as drinking one of these specialty drinks to help balance your system, it could be worthwhile to get your doctor's perspective. Then, again, just trying some different brands and seeing for yourself if there is any improvement that may be another factor to which the investment is worth it. At the end of the day, it is your body and you will know for sure if the beverage you are drinking is making you feel better, worse, or really not changing a thing.


Taste
We drink water for health and safety and wellbeing and as an added bonus we would like for it to taste good. Our review team made sure to consider taste while we researched and searched for the best alkaline waters.
One of the biggest issues people have when they first try alkaline water is that there is an odd taste to them. The process of filtering the water and adjusting the alkalinity can leave an ionized taste to the water. It is not a potent taste and after a little while, most people cannot even taste it anymore. But it is something commonly reported by first-time drinkers of alkaline water and is something that you need to be prepared for. All of the waters we feature here on our list are rated for the best taste and the fastest adjust time so they are the best of the best on the market.
Expert Interviews & Opinions
Most Important Criteria
(According to our experts opinion)
Experts Opinion
Editors Opinion
Users Opinion
By Default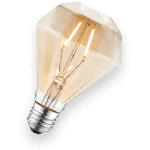 Start slow at the start
If you are wanting to make the switch to alkaline water it is best to make that move slowly. Though most studies have showing no real side effects, sensitive individuals may have some stomach upset. Ina ddition to this, suddenly and drastically changing the body's pH levels by drinking a lot of alkaline water can cause a mild shock to your system. This can be unpleasant so it is best to start slow. Change out ¼ of your normal water for alkaline for a week then go to ½ and so on until after a month you are at 100% if that is what your goal is. You also do not have to switch to 100% alkaline water so long as the majority of your water intake is alkaline you should still be able to get the benefits you seek.
A word about pre-existing conditions
If you suffer from any pre-existing health conditions or major health concerns it is always best to consult with your doctor before making any drastic changes to your diet and lifestyle. This is particularly true of conditions such as cancer, immune diseases, and other chronic and potentially life-threatening issues. Also, if you are on a lot of medications take care as your body's pH my never be able to be fully alkaline due to medications so drinking an excess amount of alkaline water could do more harm than good. Consult with your doctor to make sure it is safe for you and your unique health concerns to have an alkaline pH.
Other Factors to Consider


Compatibility
Now, are you have heard about alkaline waters and you want to get in on it. There are so many claims floating around that include prevention of chronic disease to anti-aging properties. Some say the fountain of youth!? When you refer to the word alkaline what is being discussed is the pH level. This level comes down to a number which is a base measurement on the acidity or alkalinity of a substance. The number can range from 0-14 with the lower the number meaning the more acidic the product would be. Regular drinking water generally measures in at a 7, fairly neutral while these specialized drinks will come in higher at least an 8, with Querying it comes in at an amazingly high 10. This is one of the highest on the market.
Remember, just because the pH reads higher that isn't the end-all be-all for the quality of the alkalinity. There must also be minerals and negative oxidation-reduction potential, ORP. ORP is the function of the liquid to either be pro-antioxidant or anti-antioxidant. When you have an ORP that is on the negative end of the spectrum, this is what you want. The more negative the more antioxidizing it is which means the more reduction power of free-radicals will be happening in your body. Who wouldn't want to expel as many free radicals as possible?


Use
While it may seem fairly obvious, you need to think about how and why you use water day in and day out. Water is necessary for every form of life and every cell in our bodies need water in order to function. Without water and a proper Ph to our bodies vital systems will not function efficiently and our bodies will get off balance. When this occurs, our health begins to fade and systems start to break down- that is why dehydration is so dangerous. Drinking enough water is vital to survival and drinking alkaline water is showing potential to be the healthiest form of water that we can consume and it is what more and more people are choosing to use for their daily hydration needs.


Bottom Line
While the idea of alkaline water is still fairly new and some are still doubtful of its special properties and health benefits, there is evidence that our bodies perform best at an alkaline pH. Drinking alkaline water can help restore and maintain this healthier pH level. This, in turn, can help keep our bodies and vital systems in proper balance so they function as they should. When all systems are balanced and performing up to par our health is improved and protected and we will look and feel better. This is why many people are making the switch to alkaline waters, and as many have suggested, there is no known harm in drinking alkaline water so even if it is not the wonder water some say it is there is no harm in trying it and seeing if it works for you!
Frequently Asked Questions
q:

Can antioxidants be bad?

a:

Of course, anything has its downside. While antioxidants are overall really great, some prescribed drugs and OTC supplementation that have antioxidants in their formulation may have the possibility to interfere with some anticancer medications and radiation. IT is always recommended to talk to your doctor when taking supplements and also get an understanding of the medications you are one to ensure you are being safe.
q:

What are the states with the most contaminated tap water systems?

a:

Some of the dirtiest water sources come from:
California: Concord, Long Beach, L.A., Riverside County, San Diego, San Francisco, Southern California
Portland, Oregon
Las Vegas, Nevada
Tucson, Arizona
Denver, Colorado
Arlington, Texas
New Orleans, Louisiana
Atlanta, Georgia
Minneapolis, Minnesota
Milwaukee, Wisconsin
Detroit, Michigan
Cincinnati and Columbus, Ohio
Indianapolis, Indiana
Louisville, Kentucky
Philadelphia, Pennsylvania
Northern New Jersey
q:

What are polyphenols?

a:

These are chemicals that can be natural, which they are mostly, but also can be synthetic, or semisynthetic. In foods, there can be complex mixes of these chemicals. Sources include fruits and veggies, green and black teas, red wine, coffee, chocolate, olives, and extra virgin olive oil Herbs and spices, nuts and algae can also be potential sources. These polyphenols are presumed to have high antioxidant qualities.
q:

What are the differences in antioxidants?

a:

There are two groups that the term antioxidant gets divided into. The first is industrial chemicals. These will be an additive that is used to prevent oxidation. They also can occur naturally and are found in tissues and foods. The second group is the industrial antioxidants which have very heterogeneous functions. These can be preservatives keeping your foods fresh or increasing your makeup's lifespan. When used in supplementation, they can often have a net positive health impact.
q:

What is an antioxidant?

a:

These are compounds that stop oxidation, a chemical reaction which sets off those nasty free radicals into your system. Once those free-radicals start circulating in your system an offensive chain reaction that will lead to damaging your cells. Antioxidants function to stop that oxidation process.
Subscribe to our newsletters