15 Best Altra Running Shoes
last updated:
May 10, 2021
What makes Altra running shoes great is that they provide you with many of the benefits of
running barefoot
with extra cushioning and support to keep your feet happy and supported. These trainers boast zero-drop which keeps you in tune with the road ahead, and packs in innovative foam padding and supportive features for excellent energy return. They are also known for their wide toe box which makes it ideal for bunions and allows your toes to naturally splay for added stability when running on uneven surfaces. Altra's wide lineup offers minimalist training shoes are great for speed, while their trail running shoes with deep lugs will help you keep your balance.
In this guide, we have selected some of the very best Altra running shoes to conquer the path ahead in style.
In a Hurry? The test winner after 12 hrs of research
Lone Peak 5
Why is it better?
Lightweight and breathable
Quick-drying
Dual Layer EVA
MaxTrac Rubber with TrailClaw
In a
Hurry? Editors choice:
Test Winner: Lone Peak 5

3
Researched Sources
1.3K
Reviews Considered
12
Hours Researching
14
Products Evaluated
Terrain
Durability
Support
Use
Value
By Default
15 Best Altra Running Shoes
Criteria Used for Evaluation

Terrain
Several of the products on our list are specially designed for trail running, and in fact, Altra got its start making trail running shoes so they definitely know this category well.
If you're an avid trail runner, you know the importance of having a pair of shoes specifically designed for running on variable and sometimes rocky and rugged terrain. You need something that will protect your feet from impact and sharp rocks, as well as give you extra support to help prevent injuries.
Altra trail running shoes also have a tough but flexible StoneGuard rock plate in the sole that protects your feet while maintaining flexibility. They also come with some unique and useful features such as hook and loop tabs for strapless gaiter attachment and specialized lugs for extra grip and a great sole that is extremely grippy on difficult terrain.
Altra is great about specializing their shoes for different uses, so you can expect a completely different set of features in their road running shoes. These products use the zero drop design, but they also have features such as super flexible insoles to allow your foot to flex with the insole to help promote speed and performance, and some shoes even have technology that sends information from the shoe to your computer or tablet to help you monitor and adjust your running.

Durability
This is a vital quality in any good pair of shoes because you will not worry about the cost you purchase your brand for too much.
When it comes to shoe quality, durability means it can withstand pressure, tough terrain and extreme temperatures without easily accumulating a lot of wear and tear. Altra shoes are no exception and these require a great amount of durability for them to be considered amongst the best.
The durability criterium is important to buyers who are looking to save on their money but get quality at the same time. Therefore, it should be noted that highly durable shoes are mostly preferred no matter the cost to conscious consumers who value exceptional brands.

Support
Altra has three lines of shoes for different styles of runners.
There's the neutral line, for neutral runners with little to no over-pronation, their trail line of trail running shoes which actually has models that are both neutral and provide extra support, and their dynamic support line which features plenty of support and correction for runners with under or over-pronation. Each line has models that vary in their amount of shock absorption, but all Altra running shoes are zero drop, completely cushioned, and feature Altra's special extra-wide toe box for extra control and stability.
Another cool feature of running shoes by Altra comes in their products designed just for women. This feature is called Fit4Her and it's a special design process that takes into account the unique anatomy of a woman's foot, which is usually narrower and with higher insteps, longer arches, and metatarsal spacing that's different from a man's. Most shoe companies just design a shoe and then change the colors, patterns, and sizes and call it a woman's shoe, but Altra really takes the time to design running shoes that are just for women, and reviewers have responded with lots of positive comments.
Choosing the exact shoe for your type of foot is especially important with this company since they specially shape their shoes for a natural fit. Meaning that aspects of your own foot that you hadn't considered previously when buying shoes are now relevant and important, especially if you want to reduce the risk of injury and pain.
Consider your pronation and the type of support you need from a shoe. If your ankle rolls inward (over-pronate) or outward (under-pronate) it can lead to injury. A shoe with the right type of support will reinforce the ankle to stop the runner from faltering and injuring themselves. Additional support may also be needed if you have atypical arches. Altra puts out designs with a variety of support levels available. Whatever type of foot you may have there is likely a shoe on this list that will be able to help you.

Use
The company believes that the human foot is an "anatomical masterpiece" and that the shoes you put on should be specifically designed for the purpose you need them to serve.
They offer shoes in the following categories: Neutral, Guidance, Trail Running, and Everyday, and each one is designed to suit the needs and demands of their purpose.
Knowing what you will need your shoes for is important, but the company produces reliable shoes for all sorts of needs. So if you find yourself uncertain what takes priority know that you are choosing a shoe that will be able to perform under most circumstances. This one is kind of a no-brainer, but obviously, if you are mostly a trail runner be sure to pick a model from the trail running lineup, and vice versa for road runners. This brings up another good point, which is that if you find a pair that you really love it, might be a good idea to buy another pair.
Companies are always coming out with new versions of their shoes, and they could change something in the new version that you really loved. Plus it will help your shoes last longer if you rotate between two or more pairs, letting each one dry out in between uses.

Value
Altra shoes are typically well priced despite their high-quality.
Users have really appreciated this and it's one of the reasons why this company has become one of the top 10 best selling running shoe companies in the world over the past ten years or so. Born from humble beginnings, Altra was started by two high school running buddies who were dissatisfied with the footwear they were finding available to them.
So they started experimenting with removing padding from their shoes, then resealing them by putting them in the toaster oven. That's right, this great brand was basically born in a toaster oven!
Even though most Altra shoes are affordably priced, some are more expensive than others of course. This includes their IQ line, which features technology inside the shoe that tracks your running. This unique feature will track your strike zone, the force of your impact, time and distance, and even give you audible running cues. This info is all gathered and then sent post-run via BLE wireless communication to your computer, tablet, or smartwatch and actually gives your personalized coaching based on your individual measurements.
Besides their IQ line, the company likes to add lots of useful features and details to their shoes whenever possible. Reflective mesh uppers, gaiter attachment points and specially shaped lugs for traction in trail running models, and other thoughtful cues are just some of the neat things you'll find in Altra running shoes.
Expert Interviews & Opinions
Most Important Criteria
(According to our experts opinion)
Experts Opinion
Editors Opinion
Users Opinion
By Default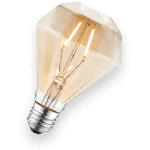 Consider An Insole
Although many of the shoes on this list offer good cushioning, you can always look into acquiring a pair of orthotic insoles to further supplement your underfoot comfort. There are lots of options for individuals who suffer from repetitive stress injuries such as plantar fasciitis or shin splints; talk to a doctor or podiatrist to learn more.
Replace Your Shoes Regularly
Even if you take great care of your shoes and clean them regularly, there will eventually come a time when you need to retire a reliable pair. The general rule is to replace a pair of running shoes after around 250 to 300 miles of running. After this point, you run the risk of losing durability, traction, and stability during your running sessions.
Other Factors to Consider

Breathability
For some runners who live in very warm or humid environments, the breathability of their footwear is extremely important. Running is a strenuous form of exercise that can cause the runner to sweat quite a bit. If cool air isn't constantly circulating inside the wearer's shoes, this moisture can stick around and lead to odor and bacterial growth.
Remember to look for shoes that offer great ventilation if you live in these kinds of climates. It's also a good idea to have two or more pairs of shoes that you rotate between, letting each one fully dry out between uses. This can help prevent odor and bacterial growth.

Drop
Depending on what kind of running you enjoy and what kind of shoes you like to wear, the heel-to-toe drop of your running shoes can play a major role in your overall experience. Individuals who prefer thick cushioning and high responsiveness will want to seek out running shoes with a high drop, meaning that the heel is further off the ground than the forefoot. However, trail runners and cross-trainers will want to find shoes with a lower drop so they can maintain a proper balance.
Keep in mind that all Altra running shoes are zero drop and they fervently believe that this is in the best long-term interests of every runner.
Frequently Asked Questions
q:

What is pronation?

a:

Pronation is the way your foot rolls after it hits the ground in order to distribute the force of impact. Individuals can be neutral pronators, over-pronators or under-pronators. Excessive pronation can cause injury but can be prevented by choosing a shoe that helps prevent it. These shoes are known as stability or motion control shoes. Neutral pronators require no additional support.

Knowing your pronation will greatly help you find a running shoe that suits your particular foot type. If you're unsure of your pronation you can have a gait analysis done at a specialty running store.
q:

Can I wear Altra zero drop shoes if I have flat feet?

a:

While flat feet pose some challenges, these easily offset them in time by strengthening the feet. The Provision models are great options to give the necessary support to your flat feet while strengthening them so that every run you take makes them stronger and gives you more control.
q:

How wide are Altra running shoes?

a:

The FootShape technology takes your running to another level if you have wide feet. They offer toe boxes that feature a larger width than most running shoes without causing discomfort or instability. The addition of removable footbeds results in an inventory of products that can accommodate widths of up to 4E in size.
q:

If I have never used zero drop shoes before, should I still buy Altra running shoes?

a:

The company recommends a short transition process. This may take a few days or a few weeks. Those who are not used to a zero drop platform may experience some calf tightness during this time. As your feet and calves get stronger, it will become easier and more comfortable to run in a zero drop shoe.

But no worries, they created a transition guide to help you make the healthiest transition. You can find all of the details in the stores, on their website, and in a booklet which they include with their footwear as well.
Subscribe to our newsletters