12 Best Altra Running Shoes Reviewed
last updated
Nov 28, 2018
Altra is a brand that has become synonymous with two very important things – simplicity and quality. This is the perfect brand if you are looking for a running shoe that feels as though you are running
barefoot
while still providing the necessary protection.
Another thing that brings the brand such esteem within the barefoot running community is its lightweight and soft design. Many runners love having the freedom of full movement of their
foot
without the risks that come with wearing an under-padded or unprotective shoe.
21
Researched Sources
10k
Reviews Considered
42
Hours Researching
10
Products Evaluated
Use
Terrain
Style
Upper
Durability
By Default
In Depth Review Top 10
One 2.5
Superior 3.5
One V3
Lone Peak 3.5
Instinct 4
Intuition 4
Torin 3.0
Olympus 2.5
Paradigm
Impulse Flash
Table of contents
Criteria Used for Evaluation
Other Factors to Consider
Frequently Asked Questions
Sources
10 Best Altra Running Shoes
Criteria Used for Evaluation

Use
The company believes that the human foot is an "anatomical masterpiece" and that the shoes you put on should be specifically designed for the purpose you need them to serve. They offer shoes in the following categories: Neutral, Guidance, Trail Running, and Everyday, and each one is designed to suit the needs and demands of their purpose.
Knowing what you will need your shoes for is important, but the company produces reliable shoes for all sorts of needs. So if you find yourself uncertain what takes priority know that you are choosing a shoe that will be able to perform under most circumstances.

Terrain
The shoes are often meant to help a runner enjoy the great outdoors comfortably by offering a variety of options such as rock plates, additional padding, and even waterproofing to help with wet conditions. Knowing what you will be up against and in turn, knowing what your shoe is capable of is essential to optimizing your running experience.

Style
They are not just about performance when it comes to design, they appreciate that runners also enjoy how their shoes looks. So their shoe designers work hard to keep the brand modern and sleek in appearance.

Upper
Choosing the exact shoe for your type of foot is especially important with this company since they specially shape their shoes for a natural fit. Meaning that aspects of your own foot that you hadn't considered previously when buying shoes are now relevant and important, especially if you want to reduce the risk of injury and pain.
Consider your pronation and the type of support you need from a shoe. If your ankle rolls inward (over-pronate) or outward (under-pronate) it can lead to injury. A shoe with the right type of support will reinforce the ankle to stop the runner from faltering and injuring themselves. Additional support may also be needed if you have atypical arches.
The brand puts out designs with a variety of support levels available. Any sort of foot type you may have there is likely a shoe on this list that will be able to help you. But when you are making this choice it is still important for you to consider your specific needs. Getting a shoe without the support where you need it, or even the wrong type of support, can lead to some pain and long term injuries.

Durability
This is a vital quality in any good pair of shoes because you will not worry about the cost you purchase your brand for too much. Durability is a shoe quality that means it can withstand pressure, tough terrain and extreme temperatures without easy wear or tear. Altra shoes are no exception and these require a great amount of durability for them to be considered amongst the best. The durability criteria is important to buyers who are looking to save on their money but get quality at the same time. Therefore, it should be noted that highly durable shoes are mostly preferred no matter the cost to conscious consumers who value exceptional brands.
Expert Interviews & Opinions
Most Important Criteria
(According to our experts opinion)
Experts Opinion
Editors Opinion
Users Opinion
By Default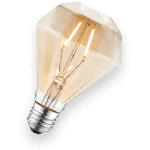 Consider An Insole
Although many of the shoes on this list offer decent cushioning, you can always look into acquiring a pair of orthotic insoles to further supplement your underfoot comfort. There are lots of options for individuals who suffer from repetitive stress injuries such as plantar fasciitis or shin splints; talk to a doctor or podiatrist to learn more!
Replace Your Shoes Regularly
Even if you take great care of your shoes and clean them regularly, there will eventually come a time when you need to retire a reliable pair. The general rule is to replace a pair of running shoes after around 250 to 300 miles of running. After this point, you run the risk of losing durability, traction, and stability on your running sessions.
Other Factors to Consider

Breathability
For some runners who live in very warm or humid environments, the breathability of their footwear is extremely important. Running is a strenuous form of exercise that can cause the runner to sweat quite a bit. If cool air isn't constantly circulating inside the wearer's shoes, this moisture can stick around and lead to odor and bacterial growth. Remember to look for shoes that offer great ventilation if you live in these kinds of climates.

Drop
Depending on what kind of running you enjoy and what kind of shoes you like to wear, the heel-to-toe drop of your running shoes can play a major role in your overall experience. Individuals who prefer thick cushioning and high responsiveness will want to seek out running shoes with a high drop, meaning that the heel is further off the ground than the forefoot. However, trail runners and cross-trainers will want to find shoes with a lower drop so they can maintain a proper balance.
Frequently Asked Questions
a:
Pronation is the way your foot rolls after it hits the ground in order to distribute the force of impact. Individuals can be neutral pronators, over-pronators or under-pronators. Excessive pronation can cause injury but can be prevented by choosing a shoe that helps prevent it. These shoes are known as cold stability or motion control shoes. Neutral pronators require no additional support. Knowing your pronation will greatly help you find a running shoe that suits your particular foot type.
q:
Can I wear Altra Zero Drop shoes if I have flat feet?
a:
While flat feet pose some challenges, these easily offset them in time by strengthening the feet. The lines Provision and Provisioness are great to give the necessary support to your flat feet while strengthening them so that every run you take makes them stronger and with more control.
q:
How wide are Altra running shoes?
a:
The FootShape technology takes your running to another level if you have wide feet. They offer toe boxes that feature a larger width than most running shoes without causing discomfort or instability. The addition of removable footbeds results in an inventory of products that can accommodate widths of up to 4E in size!
q:
Does Altra provide assistance in finding the perfect shoes for me?
a:
Yes, they do. Their specialized team will help you choose the right shoes depending on your running behavior and your unique feet. They even teach running technique classes in most of their stores. They also launched the Learn to Run Initiative, to help runners run better and healthier. Take advantage of it!
q:
If I have never used Zero Drop shoes before, should I still buy Altra shoes?
a:
The company recommends a short transition process. This may take a few days or a few weeks. Those who are not used to a Zero Drop platform may experience some calf tightness during this time. As your feet and calves get stronger, it will become easier and more comfortable to run in a Zero Drop shoe. But no worries, they created a transition guide to help you make the healthiest transition. You can find all of the details in the stores, on their website, and in a booklet which they include with their footwear as well.
Sources
Altra Running,

Website

,
,
Switchback Travel,

Article

,

Jul 26, 2018

,
Running Shoes Guru,

Article

,

Mar 08, 2018

,
Subscribe to our newsletters