10 Best Altra Running Shoes Reviewed
last updated
May 02, 2019
If you are on the hunt for some of the best zero drop running shoes, then you will love our list of the top 10 best Altra running shoes featured below.

Whether you have been running for a long time or not, Altra is one of the best running shoe brands to consider if you have never tried them out before. If you want to improve your form and encourage your natural running stride, then you definitely need to take a look at the shoes on this list. The best Altra running shoes are lightweight, have a wide toe box, provide excellent stability and support, and offer a great deal of traction and grip so you can hit all of your favorite terrains.

To learn more about the best Altra running shoes take a list at our reviews below!
In a Hurry? The test winner after 12 hrs of research

One 2.5
Why is it better?
Very lightweight
Built for speed
Very good cushioning
Flexible range of motion
Adapts to the natural movement of the foot
In a
Hurry? Editors choice:

Test Winner: One 2.5

3
Researched Sources
1.3K
Reviews Considered
12
Hours Researching
14
Products Evaluated
Terrain
Durability
Support
Use
Value
By Default
10 Best Altra Running Shoes
Very lightweight
Built for speed
Very good cushioning
Flexible range of motion
Adapts to the natural movement of the foot
These seem to have some sizing problems on occasion
Small pieces of stone and gravel can often get stuck in the soles
These are built for speed and are great for road running. From the start to the finish line, you'll be able to keep up a good speed and experience fantastic comfort. The cushioning in these shoes is particularly noticeable, which results in a very powerful toe-off with a good spring. The midsole has omnidirectional movement and great flexibility, which respond to the natural shape and movement of your feet. They are particularly lightweight at only 6.8 ounces, which makes all the difference if you're looking for speed, particularly over long distances.
Read more
Terrain
If you are a road runner you will love these shoes! They are well-cushioned and supportive--and perfect for those of you training for your next road race! However, make sure you don't take these on trails and technical terrains to ensure that you get the most out of your shoes.
Durability
These have about average durability for an Altra shoe and are of very good quality. You will not have to worry about them getting worn out any time soon and this would save on your money.
Support
Generally, these are very comfortable and offer a lot of spring and bounce. They are very stable and provide good consistency for long-distance running, so you should experience no pain or foot fatigue. However, it is worth noting that a small number of users have reported problems with comfort, which is unusual for Altra shoes.
Use
Regardless of what type of runner you are, if you are a road runner you will love these shoes. They provide excellent shock absorption and flexible and comfortable enough for races and training.
Value
Again, these are fairly pricey, but the unique design and comfort do justify the cost. Moreover, the fact that they are highly durable is a plus to save you any extra cost incurred.
Designed for the real shape of the foot
Great comfort
Excellent stability
Effective on most terrains
They have a gaiter attachment
Great traction
These do wear quickly, especially on rocky terrain
The instep is a little shallow for people with particularly wide feet.
These minimal trail running shoes promote speed and stability. Just like all of Altra's shoes, their design is conducive to good running form. These are great for trail running and have been designed for the toughest of terrain, but they're also a pretty good all-rounder. The great technology protects your feet from the rocky ground, and promotes sturdiness on all terrain, while the outsole provides excellent traction both downhill and uphill. The design also increases ankle stability, which should help you avoid injury regardless of where you run.
Read more
Terrain
If you are an outdoor enthusiast and love to hit your favorite trails and technical terrain, then you will love these shoes! They offer great stability and support and are responsive enough for the obstacles that may come your way. These are perfect for mud run training, trail running, and so much more!
Durability
These are about as durable as any other Altra shoe – they do wear a little quickly, but the quality is excellent while it lasts. This makes sure you do not have to worry about the cost since you will be using them for quite some time.
Support
These are very comfortable shoes and ensure good protection when running. Unless you are running on insanely rocky terrain, these should offer all of the comfort and stability that you need.
Use
If you need to hit trails and technical terrain you will love these! These are perfect for training and any running you may do outdoors.
Value
Again, these come at a price, but the quality does justify the outlay. Being comfortable, tough and quite durable, you are certainly guaranteed a quality pair.
Comfortable
Lightweight
Fairly priced
Quite an affordable shoe
Some users had problems with choosing the appropriate size
If you're looking for shoes from Altra and you need a lot of cushioning, this product may appeal to you. It's hard to find zero drop shoes with such a large amount of cushioning. This is the third version of this product and there have been some updates. One of them is boosting the breathability of the shoes, which was a problem in previous versions. the outsole was also a little bit redesigned and now it's much more flexible. These shoes are neutral and will work best while running on the road.
Read more
Terrain
These running shoes are designed for road running and they are perfect for races or training--or both!
Durability
When it comes to this model, the Torin is known for being very durable. Many users praised the shoes for being very durable even on moderate trails. Some users also said that the upper is much thicker and more durable than in the previous model and it doesn't affect the weight of the shoes, which remain lightweight.
Support
All the Torin shoes were reviewed as very comfortable and the 3.0 version is no exception. They have great shock absorption thanks to the thick cushioning in the midsole. Like in many other Altra models, their bound cushioning combined with EVA cushioning provide a comfortable ride. The shoes provide a lot of stability, with a stable platform and the upper along with lacing make your feet more stable.
Use
If you are a neutral runner you will love these shoes. They provide you with great stability and support to ensure that you are comfortable no matter how far you run.
Value
These shoes were released in 2017 so now their price is a little bit lower. The price for this very versatile shoes is really fair. According to the reviewers, the shoes will last for a long time so the price is even more attractive. The price also depends on the size as users reported.



Multifaceted: Can be used for long miles on the road as well as gym workouts
They look better than previous versions
Has a larger toe box, more suitable for wide feet
More bang for the buck: a good all-around shoe at a reasonable price
Moderate cushioning makes for a slightly heavier shoe
Tends to run a half size too small
Altra returns to its original last on the Altra Instinct 4 while maintaining the new stack height of 25mm. This means the shoe will still feel like the original model with the way it fits but is tailored for comfort on long distance runs. It's versatile in its use and can be used for gym workouts as well.
Read more
Terrain
These running shoes are designed for those of you who like to run long distances--so whether you are training for your next marathon or just want to push yourself to the limit, these are a great way to go!
Durability
The durability of these shoes are not the best, they tend to wear out in the heel quickly. However, for the price, they are of relatively good quality.
Support
These shoes provide great support and are designed for road running and treadmill running.
Use
With a more spacious toe box than most brands, those who have wider feet find the Instinct to be very comfortable. The Zero Drop and Foot Shape technology encourage natural positioning of the foot to increase stability.
Value
For what the shoe has to offer, the cost is reasonable. The Instinct is advertised as having moderate cushioning, and with that in mind, is not the lightest shoe, weighing in at 10 ounces. Despite this, due to the qualities this shoe offers, the price is not bad. Consumers enjoy the look of the shoe as well, stating that Altra has upped their game on this front.
Surprisingly lightweight
FootShape forefoot allows room for proper toe splay
Zero drop platform
No-sew overlay on upper adds to the shoe's durability
Not good for trail running
As some of you may remember, Altra is one of the brands that launched the zero drop shoe revolution. These kinds of shoes are designed to be mostly dedicated to those runners who want to increase their speed and push their limits. The outsole feels very lightweight but it's still sturdy enough. The A-bound midsole material is extremely comfortable and is also combined with traditional EVA foam. Thanks to the open design, runners appreciated the breathability of the shoes.
Read more
Terrain
When it comes to the responsiveness of the shoes, runners can really feel the ground. While many other zero drop running shoes don't provide any cushioning, these are quite extraordinary for how much cushioning they provide. These shoes are the perfect choice if you're looking for something for the road but the trail is a bad idea.
Durability
There are many elements in these shoes that make them very durable. Starting from the blown rubber material in the outsole that provides a very durable ride. The foam is also very firm and the TPU overlays are not only breathable but durable as well.
Support
These shoes offer great support for neutral runners--that being said, f you have serious arch issues these shoes won't work for you.
Use
If you're a big fan of cushioning, this model may not be for you but it still provides some cushioning. The midsole is well cushioned for absorbing the shock more effectively. These are zero drop running shoes so they don't have any additional stability features.
Value
If we had to describe the price of these shoes in one word, excellent would be it.



Decoupled heel distributes weight evenly
Better breathability in the upper mesh
Extra protection from rubber toe cap
Quite Affordable
Like most of Altra's shoes, the Intuition runs small. Make sure to purchase a half size larger
The Altra Intuition 4 provides similar qualities to its male counterpart the Instinct 4, in terms of comfort, stability, and cost. The decoupled heel is a new feature and noted to evenly distribute the weight instead of most of it falling on the toe. Other new features include revamped upper mesh to provide breathability and a rubber toe cap to provide extra protection.
Read more
Terrain
These running shoes are pretty versatile--although don't expect to take these out on really technical terrain. While you can use these on the road an on easy trails, you will find that their durability will be tested on technical terrain and they won't provide the responsiveness and energy return you need for technical running.
Durability
Unlike the Instinct, the Intuition is reported to last longer than most shoes. Quality is good as well and you would not need to purchase another pair any time soon which is an added advantage to saving.
Support
If you are a neutral runner and don't have any serious foot or arch issues then these shoes provide enough support and cushioning for you.
Use
The feedback on the comfort and stability of this shoe is significant. Consumers are especially pleased with the return to the original last that was seen in the first models.
Value
The cost is the same as the men's version, and similarly, provides great qualities at a reasonable price. The Intuition has a moderate amount of cushioning and a stack height of 25mm, yet is lighter than the Instinct weighing in at 7.6 ounces. A difference in customer reviews between the Intuition and the Instinct is that the Intuition does not seem to have as much negative feedback on wear and tear in the heel. However, like the Instinct, the Intuition runs small and it is recommended to purchase it a half size larger than your regular shoe size.



Very good reflective tech
Good stability
Very good cushion
Spacious toe box
Some runners prefer a less boxy toe-box
Some runners have questioned the level of breathability for the shoe, this question is minimal and not in the majority
Sizing: try a larger size for fit if you go to the store to purchase
This shoe offers nice styling, good foot support, and nice functional comfort which are great features to find in a well-designed stability shoe. Designed for road running and giving enough support for the arch, we see a good light-weight shoe which is capable of giving sound foot support.
Read more
Terrain
These running shoes are specifically designed for road running so make sure you keep them on the road and off the trails.
Durability
A few runners have thought about durability issues because the shoe has such a light-weight construction. However, to date, no serious feedback has emerged about durability in short-term use and it could be that lightweight can be durable if the construction is done with lightweight but high-quality materials.
Support
As far as support, these running shoes offer a great deal of support and ensure that you have the support and stability that you need to prevent injury and push yourself to the limit.
Use
Some runners have taken the shoe for trail runs and were happy with its performance. It has a lot of cushioning comfort and the shoe comfortably fits runners with wider feet, though when you try the shoe, think about sizing and go up a half size larger. Feedback from runners shows appreciation for the comfortable toe-box design, with lots of space for flexing your toes.
Value
When it comes to design in reflective tech, just a glance at the shoe speaks volume. It's very visible and the visibility is built into the shoe to be uniquely stylish, which is proving to be popular with runners. Therefore, the price reflects a nice investment in a shoe which offers good design and performance.



They offer great protection on all terrain
Very good for ascents and descents
Good traction
Very reasonable price compared to other Altra shoes
The shoelaces are a little weak
Slightly less arch support than other models
Another option for trail runners, these offer an attachment point for gaiters and have a trail-specific rubber outsole. EVA foam cushions against the elements and the typical Altra technology means that your runs become more natural and more comfortable over time. The sole lug placement works to increase traction, decrease the time of your uphill climbs and ensure stable descents. They offer a very comfortable fit, which is great on rocky terrain.
Read more
Terrain
Thanks to the lugs on these running shoes they are an excellent option for trails, technical terrain, and uphill and downhill runs. If you find yourself running on rocky or uneven terrain these running shoes are an excellent pair of shoes to consider getting.
Durability
Unlike other Altra shoes, these do wear more quickly than other brands due to the unique technology but they are very high quality.
Support
As far as support, these offer a good bit of support for those of you with neutral feet and no special arch support problems or pronation issues to address.
Use
These are a very comfortable pair of shoes, and the excellent soles provide a lot of stability regardless of the terrain. They offer very stable runs even in the most uneven of landscapes.
Value
For Altra shoes, these are actually a very reasonable price, so they're perfect for cash-conscious shoppers. If you're a trail-runner seeking a bargain, these are for you.
Great for road running
If you find that you're susceptible to injury or pronation, these might help
The cushioning on these is really excellent
Upper breathable mesh
On the expensive side
The durability is pretty poor
These are a neutral road running shoe and offer stability and support while being very lightweight. They are very comfortable but still have the wide toe box, which can sometimes be a difficult combination to find. The shape of the shoe is designed to complement the natural curve and movement of the foot, which avoids pronation and, over time, improves posture and run performance. These are very highly padded and have a very cushioned insole. The quick-drying mesh ensures that the shoes don't stay wet for very long.
Read more
Terrain
If you need a pair of road running shoes then you will like these because this is exactly what these shoes were made for.
Durability
Some customers have claimed that these shoes are not as durable as other Altra models. If you're looking to make durability a priority, perhaps you should look elsewhere.
Support
If you are an overpronator then you are in luck with this pair of shoes! These offer additional support and cushioning to ensure that your feet get the support that they need and prevent your feet from rolling. They will also help prevent and address any pain or symptoms you may be having due to your overpronation.
Use
This is one of the major plus points here. The shoes are very comfy and their build means that they are particularly stable. Many customers, especially those prone to over-pronation, have reported that over time the shoes have reduced post-run pain, which makes things very comfortable in the long run.
Value
Like lots of Altra's shoes, these are expensive, but this is pretty par for the course in this category. Altra specializes in unique, flatly-designed shoes, so you're not going to find any particularly cheap shoes here, though they are worth the investment.
Provides good arch support
Fits well
Open toe box
High quality and durable material
Well cushioned
Rock guard
Laces may be of low quality
The Superior 3.5 from Altra is exactly what its name promises, superior. A solid and reliable shoe that is designed for high performance. The Superior 3.5 is a flexible, breathable shoe that will have you pushing yourself to your limits. The Superior comes with all of the best Altra high points as well. A wide and unique toe box for enhanced performance and grip. With a comfortable and a well-cushioned padding to keep your foot in its most natural position, it comes with an added rock guard to make sure to keep your feet safe from possible injury.
Read more
Terrain
While these are best for the road, you can take them off the road a little bit--just don't go too crazy. These will definitely help you hit those extra miles and push yourself to the limit on the road.
Durability
The Superior 3.5 comes highly praised for the quality of its materials as well as its design. A small note is that some reviewers had issues with the shoelaces, so if you experience problems after you pick up your pair it may be worth looking into some replacements.
Support
The Altra Superior 3.5's design is held to the same high standards of comfort as the brand does all their other shoes, with its specialized and well-padded sole. The Superior 3.5 also comes with special features to promote trail stability, such as its sturdy rock plate.
Use
These running shoes are perfect for those of you who need some additional support but still want a pair of barefoot running shoes.
Value
These shoes cost the same as your average pair of Altra running shoes. Consider that you would be paying this same price for another pair of Altra's and factor in that the Superior 3.5 come highly praised for their overall quality and you have one amazing deal on an excellent pair of shoes.
Criteria Used for Evaluation


Terrain
Several of the products on our list are specially designed for trail running, and in fact, Altra got its start making trail running shoes so they definitely know this category well. If you're an avid trail runner you know the importance of having a pair of shoes specifically designed for running on variable and sometimes rocky and rugged terrain. You need something that will protect your feet from impact and sharp rocks, as well as give you extra support to help prevent injuries.
Altra trail running shoes also have a tough but flexible StoneGuard rock plate in the sole that protects your feet while maintaining flexibility. They also come with some unique and useful features such as hook and loop tabs for strapless gaiter attachment and specialized lugs for extra grip and a great sole that is extremely grippy on difficult terrain.
Altra is great about specializing their shoes for different uses, so you can expect a completely different set of features in their road running shoes. These products also use the zero drop design, but they also have features such as super flexible insoles to allow your foot to flex with the insole to help promote speed and performance, and some shoes even have technology that sends information from the shoe to your computer or tablet to help you monitor and adjust your running.


Durability
This is a vital quality in any good pair of shoes because you will not worry about the cost you purchase your brand for too much. When it comes to shoe quality durability means it can withstand pressure, tough terrain and extreme temperatures without easily accumulating a lot of wear and tear. Altra shoes are no exception and these require a great amount of durability for them to be considered amongst the best. The durability criteria is important to buyers who are looking to save on their money but get quality at the same time. Therefore, it should be noted that highly durable shoes are mostly preferred no matter the cost to conscious consumers who value exceptional brands.


Support
Altra has three lines of shoes for different styles of runners. There's the neutral line, for neutral runners with little to no over-pronation, their trail line of trail running shoes which actually has models that are both neutral and provide extra support, and their dynamic support line which features plenty of support and correction for runners with under or over-pronation. Each line has models that vary in their amount of shock absorption, but all Altra shoes are zero drop, completely cushioned, and feature Altra's special extra-wide toe box for extra control and stability.
Another cool feature of Altra shoes comes in their products designed just for women. This feature is called Fit4Her and it's a special design process that takes into account the unique anatomy of a woman's foot, which is usually narrower and with higher insteps, longer arches, and metatarsal spacing that's different from a man's. Most shoe companies just design a shoe and then change the colors, patterns, and sizes and call it a woman's shoe, but Altra really takes the time to design shoes that are just for women, and reviewers have responded with lots of positive comments.
Choosing the exact shoe for your type of foot is especially important with this company since they specially shape their shoes for a natural fit. Meaning that aspects of your own foot that you hadn't considered previously when buying shoes are now relevant and important, especially if you want to reduce the risk of injury and pain.
Consider your pronation and the type of support you need from a shoe. If your ankle rolls inward (over-pronate) or outward (under-pronate) it can lead to injury. A shoe with the right type of support will reinforce the ankle to stop the runner from faltering and injuring themselves. Additional support may also be needed if you have atypical arches. Altra puts out designs with a variety of support levels available. Whatever type of foot you may have there is likely a shoe on this list that will be able to help you. But when you are making this choice it is still important for you to consider your specific needs. Getting a shoe without the support where you need it, or even the wrong type of support can lead to some pain and long-term injuries.


Use
The company believes that the human foot is an "anatomical masterpiece" and that the shoes you put on should be specifically designed for the purpose you need them to serve. They offer shoes in the following categories: Neutral, Guidance, Trail Running, and Everyday, and each one is designed to suit the needs and demands of their purpose.
Knowing what you will need your shoes for is important, but the company produces reliable shoes for all sorts of needs. So if you find yourself uncertain what takes priority know that you are choosing a shoe that will be able to perform under most circumstances. This one is kind of a no-brainer, but obviously, if you are mostly a trail runner be sure to pick a model from the trail running lineup, and vice versa for road runners. This brings up another good point, which is that if you find a pair that you really love it might be a good idea to buy another pair. Companies are always coming out with new versions of their shoes, and they could change something in the new version that you really loved. Plus it will help your shoes last longer if you rotate between two or more pairs, letting each one dry out in between uses.


Value
Altra shoes are typically well priced despite their high-quality. Users have really appreciated this and it's one of the reasons why this company has become one of the top ten best selling shoe companies in the world over the past ten years or so. Born from humble beginnings, Altra was started by two high school running buddies who were dissatisfied with the footwear they were finding available to them. So they started experimenting with removing padding from their shoes, then resealing them by putting them in the toaster oven. That's right, this great brand was basically born in a toaster oven!
Even though most Altra shoes are affordably priced, some are more expensive than others of course. This includes their IQ line, which features technology inside the shoe that tracks your running. This unique feature will track your strike zone, the force of your impact, time and distance, and even give you audible running cues. This info is all gathered and then sent post-run via BLE wireless communication to your computer, tablet, or smartwatch and actually gives your personalized coaching based on your individual measurements.
Besides their IQ line, the company likes to add lots of useful features and details to their shoes whenever possible. Reflective mesh uppers, gaiter attachment points and specially shaped lugs for traction in trail running models, and other thoughtful cues are just some of the neat things you'll find in Altra shoes.
Expert Interviews & Opinions
Most Important Criteria
(According to our experts opinion)
Experts Opinion
Editors Opinion
Users Opinion
By Default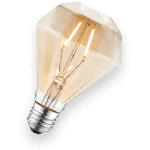 Consider An Insole
Although many of the shoes on this list offer good cushioning, you can always look into acquiring a pair of orthotic insoles to further supplement your underfoot comfort. There are lots of options for individuals who suffer from repetitive stress injuries such as plantar fasciitis or shin splints; talk to a doctor or podiatrist to learn more.
Replace Your Shoes Regularly
Even if you take great care of your shoes and clean them regularly, there will eventually come a time when you need to retire a reliable pair. The general rule is to replace a pair of running shoes after around 250 to 300 miles of running. After this point, you run the risk of losing durability, traction, and stability during your running sessions.
Other Factors to Consider


Breathability
For some runners who live in very warm or humid environments, the breathability of their footwear is extremely important. Running is a strenuous form of exercise that can cause the runner to sweat quite a bit. If cool air isn't constantly circulating inside the wearer's shoes, this moisture can stick around and lead to odor and bacterial growth. Remember to look for shoes that offer great ventilation if you live in these kinds of climates. It's also a good idea to have two or more pairs of shoes that you rotate between, letting each one fully dry out between uses. This can help prevent odor and bacterial growth.


Drop
Depending on what kind of running you enjoy and what kind of shoes you like to wear, the heel-to-toe drop of your running shoes can play a major role in your overall experience. Individuals who prefer thick cushioning and high responsiveness will want to seek out running shoes with a high drop, meaning that the heel is further off the ground than the forefoot. However, trail runners and cross-trainers will want to find shoes with a lower drop so they can maintain a proper balance.
Keep in mind that all Altra running shoes are zero drop and they fervently believe that this is in the best long-term interests of every runner.
Frequently Asked Questions
q:

What is pronation?

a:

Pronation is the way your foot rolls after it hits the ground in order to distribute the force of impact. Individuals can be neutral pronators, over-pronators or under-pronators. Excessive pronation can cause injury but can be prevented by choosing a shoe that helps prevent it. These shoes are known as stability or motion control shoes. Neutral pronators require no additional support. Knowing your pronation will greatly help you find a running shoe that suits your particular foot type. If you're unsure of your pronation you can have a gait analysis done at a specialty running store.
q:

Can I wear Altra Zero Drop shoes if I have flat feet?

a:

While flat feet pose some challenges, these easily offset them in time by strengthening the feet. The Provision and Provisioness models are great options to give the necessary support to your flat feet while strengthening them so that every run you take makes them stronger and gives you more control.
q:

How wide are Altra running shoes?

a:

The FootShape technology takes your running to another level if you have wide feet. They offer toe boxes that feature a larger width than most running shoes without causing discomfort or instability. The addition of removable footbeds results in an inventory of products that can accommodate widths of up to 4E in size.
q:

If I have never used Zero Drop shoes before, should I still buy Altra shoes?

a:

The company recommends a short transition process. This may take a few days or a few weeks. Those who are not used to a Zero Drop platform may experience some calf tightness during this time. As your feet and calves get stronger, it will become easier and more comfortable to run in a zero drop shoe. But no worries, they created a transition guide to help you make the healthiest transition. You can find all of the details in the stores, on their website, and in a booklet which they include with their footwear as well.
Subscribe to our newsletters