Our Favorite Appetite Suppressant Supplements Tested & Fully Reviewed
last updated
Aug 30, 2019
If you are on the hunt for the best appetite suppressant
supplements
, then you have come to the right place. Here we will go over the top ten options currently available on the market, as well as their Pros and Cons and what to look for before making your purchase.
Whether you run or not, if you are trying to lose weight one of the most difficult things to get a hold of is our
diet
. Appetite suppressants are a great option for those of you just starting out or for anyone that struggles with overeating.
Nowadays, there are a ton of different
weight loss
supplements and appetite suppressants to choose form. Before we chose our top 10 picks, we took a look at their ingredients, how effective they are, and what real-world users have to say.
Check out the best options out there.
In a Hurry? The test winner after 9 hrs of research

NatureWise Raspberry Ketones Plus
Why is it better?
High potency
Bonus weight loss benefits
Minimal side effects
In a
Hurry? Editors choice:

Test Winner: NatureWise Raspberry Ketones Plus

9
Researched Sources
1.3K
Reviews Considered
9
Hours Researching
14
Products Evaluated
Potency
Product Purity
Side Effects
Effectiveness
Value
By Default
Our Favorite Appetite Suppressant Supplements
1

. NatureWise Raspberry Ketones Plus





High potency
Bonus weight loss benefits
Minimal side effects
Some users don't like the taste
The ingredients in NatureWise Raspberry Ketones Plus are very useful in combating cravings in the body and it is a potent appetite suppressant that helps you keep those pounds off once you have lost them!
Read more
Potency
Using natural elements, vitamins, minerals, and ingredients, NatureWise Raspberry Ketones Plus naturally helps reduce hunger and cravings and helps you lose weight by reducing caloric intake. It is a highly potent appetite suppressant that attacks the problem in several ways and helps give you the advantage you need to burn through that stubborn fat and keep those pounds off for good!
Product Purity
NatureWise brand takes pride in using fine ingredients with a strong focus on natural vitamins and minerals. The NatureWise Raspberry Ketones Plus appetite suppressant is no different. Its pure ingredients are strong and effective and you are sure to see good results!
Side Effects
Most users report minimal side effects when using this supplement. The most common seen was stomach upset such as indigestion or diarrhea and most reported cases were very minor and short-lived.
Effectiveness
From what we found, this product effectively suppresses your appetite, which will, in turn, help you lose weight.
Value
The NatureWise Raspberry Ketones Plus supplement is fairly affordable and priced about normal for this kind of supplement. It is a good tool to use along with a healthy diet and exercise regiment to help you lose weight and keep it off!
2

. Old School Labs Vintage Burn





Fat burning
Provides energy
Minimal side effects
With a goal to promote fat burning and weight loss, this supplement from Old School Labs works well to reduce customers' appetites through the use of a few appetite suppressants. If the reason you are looking to reduce cravings is to lose weight, this supplement will help to accomplish all of your goals.
Read more
Potency
The four main ingredients that are used in this appetite suppressant supplement are raspberry ketones, green tea leaf, green coffee bean, and Garcinia Cambogia. The amount of each chemical present in each serving is enough to prevent cravings, increase metabolism, and improve energy. Although it may not be as potent as some HCA-based supplements on the market, these are strong enough to be effective but weak enough to prevent side effects.
Product Purity
Aside from the presence of Garcinia Cambogia and raspberry ketones, all of the other substances that have been added to Old School Labs' supplement are superfluous. Instead of suppressing appetite, these other chemicals work to increase energy or promote fat burning. This can be helpful for individuals trying to lose weight, but it can also be an annoyance for customers just looking for an appetite suppressant.
Side Effects
The amount of appetite-reducing substances in each serving of this supplement is low enough that side effects are rare. Staying within the recommended daily dosage and drinking lots of water should prevent any adverse effects from these elements of the formula. However, there is a high amount of caffeine in these pills which may cause headaches and indigestion if you drink strong coffee while taking this supplement.
Effectiveness
Pretty effective, this is a great option if you want to suppress your appetite effectively.
Value
The price for a bottle of this supplement is fairly high, even when it is discounted. By volume, you can expect to pay around 40 cents a pill on average. This is more expensive than other appetite suppressants on the market, which usually also include higher concentrations of the active ingredients present in this formula. However, the added benefits this supplement grants in regards to metabolism and energy make them worth the additional cost, provided you are interested in more than just reducing cravings.





Energy boosting
High vitamin concentration
Minimal side effects
Popular brand
Questionable purity
Higher price
In response to some negative press over a product recall, the Hydroxycut Platinum supplement offers a slightly weaker appetite suppressant that is propped up by a few positive fringe benefits. There is nothing to be afraid of when taking these as intended, and the extra features make this more of a weight loss supplement than a simple cravings reducer.
Read more
Potency
A combination of appetite-suppressing substances is present in the formula for this supplement, working in conjunction to achieve the desired results. In addition to a modest amount of HCA and Ashwagandha extract, caffeinated substances and a potpourri of vitamins work to provide some additional energy and health benefits while minimizing any potential negative effects.
Product Purity
This is not a pure appetite-suppressing supplement, choosing instead to offer a variety of health benefits to promote weight loss. A substantial amount of vitamins and minerals make Hydroxycut Platinum function as a multivitamin as well as craving reducer, which may be appealing to some but will be redundant to any individuals who regularly take vitamins or eat a well-balanced diet.
Side Effects
In the past, Hydroxycut was subject to recall after customers experienced damaging adverse effects to their liver. This has been linked to taking high concentrations of HCA, which has since been greatly reduced in the Platinum formula. The result is a less potent appetite suppressant, but the possibility of these side effects developing has been significantly reduced as well.
Effectiveness
According to user reviews, this product is effective at suppressing your appetite.
Value
At a cost of almost 40 cents per pill, the affordability of this supplement is just slightly above average. It's still very much affordable, and one bottle will last most customers about a month, but more frugal shoppers can find something with similar effectiveness for a bit cheaper. However, the higher cost is justified due to the many other additions to the Hydroxycut formula that make it effective as an all-in-one weight loss solution.
4

. NatureWise Pure Garcinia Cambogia





High purity
Flexible dosage
Extremely affordable
Incredibly popular
Potential long-term side effects
Questionable potency
As a pure, stripped-down Garcinia Cambogia supplement, NatureWise's formula has a lot to offer. Many people have been satisfied with their purchase of this product, but the lack of additional nutrients and potential for dangerous long-term side effects may turn off others.
Read more
Potency
The only ingredient in this supplement is HCA derived from Garcinia Cambogia. The amount in each pill is a modest 300 mg, well within the healthy limit. If you need to take more to notice a positive effect, Naturewise states that you can take up to three pills at a time. However, this begins to enter the dangerous territory in regards to side effects.
Product Purity
As previously mentioned, no additional vitamins, minerals, or supplements are present in Naturewise's capsules. A small amount of vegetable-based cellulose is used to form the capsule and rice flour contains the formula.
Side Effects
Fortunately, the size of each pill makes it so that the majority of people can take the minimum dose without experiencing adverse effects. The manufacturers recommend taking three capsules per meal as a maximum serving size but that comes very close to the threshold where individuals start to experience liver damage. A safe bet is two pills per serving for those who need an extra boost.
Effectiveness
In addition to having no extra supplements, these pills are vegetarian, vegan, gluten-free, and peanut-free.
Value
These are insanely affordable appetite suppressants based on the sheer volume. 180 capsules can last 2 months on the minimum dose for roughly the same cost as one month's worth of a competing brand's bottle. This is due mainly to the fact that each pill contains a smaller than average amount of HCA in each pill and because they are absent of any extra substances.
5

. BURN-XT Appetite Suppressant and Fat Burner





Little side effects
Helps burn fat faster
Suppresses your appetite
Boosts digestion
Plant based ingredients
Gluten-free
Keeps you from overeating
It could be cheaper
Some don't like the after taste
This product is loaded with powerful nutrients and powerhouse ingredients that help burn fat, fight hunger, control your appetite and makes it easier to keep weight off!
Read more
Potency
The BURN-XT Appetite Suppressant and Fat Burner is a powerful supplement that helps control weight and aid in your diet and weight loss routine.
Product Purity
If you are wanting a pure and natural supplement to go with your diet and workout routine then this may not be the best choice for you as the BURN-XT Appetite Suppressant and Fat Burner has many synthetic ingredients along with potent natural herbs and ingredients as well.
Side Effects
As with many stimulant sand appetite supplements, there are some side effects reported with the use of this supplement., Most are mild and short lives and usually involved stomach upset, nervousness or jitters, and a bad taste in the mouth.
Effectiveness
It is formulated so that it attacks the problem head-on and gives you the advantage that you may be looking for when it comes to getting rid of stubborn weight and fat!
Value
The BURN-XT Appetite Suppressant and Fat Burner may be a little pricey for some but it is a powerful supplement and it does a good job at helping take the edge off hunger and helps control cravings. So, for many runners, it is a good addition to their regiment and helps them lose weight and keep it off!





Amazing customer service
Natural herb-based formula
Excellent value
Low purity
Caffine is an ingredient
This dietary supplement and appetite suppressant is made by the RockStar brand and is designed to help women boost their metabolism so they burn fat faster and feel full longer.
Read more
Potency
Rockstar Skinny Gal is a powerful supplement that is designed to work with a woman's natural hormone and metabolism so that it is easier to get rid of stubborn weight and fat! It is a potent mix of natural and synthetic ingredients and is formulated to be powerful and long-lasting.
Product Purity
There is a mix of natural and synthetic ingredients in this supplement but they have all been shown to be safe and effective at helping women boost their metabolism and fight hunger and lost weight!
Side Effects
Most of the side effects reported with the RockStar Skinny Gal appetite suppressant supplement are nausea, indigestion, jitters, nervousness, mild headache, and some constipation.
Effectiveness
This product will definitely suppress your appetite, so you can bet it will get the job done.
Value
RockStar Skinny Gal is reasonably priced with a two month supply costing you around $30 in most stores. It is easy to take and with a convenient capsule formulation, it can easily be adjusted as needed up or down based on your desired results.





Highly affordable
Extremely potent
Easy to use
Few side effects
Hard to find in some stores
When you want a quick and easy way to fight those late night and mid-day cravings that seem to always sabotage your diet goals add in the Genius Diet Pills as appetite suppressants is a great way to give yourself the upper hand!
Read more
Potency
The Genius Diet Pills are made to be easy to use and are formulated to help curb cravings while also keeping your metabolism going so you burn more fat and lose weight at the same time.
Product Purity
This appetite suppressant supplement is designed to be powerful and uses a blend of ingredients to deliver a powerful and fairly balanced boost to your work out and diet.
Effectiveness
The Genius Diet Pills are a good choice for someone who wants an effective supplement without a lot of harmful fillers added in.
Side Effects
There are very few side effects reported with the use of this supplement and it is formulated to be gentle on your stomach so you will have less gastrointestinal side effects while using it.
Value
This product is very affordable and can last you 1-2 months depending on the dosage that works right for you so it is a smart investment that would serve any runner or athlete well!





In general, no side effects
Dealt well with hunger
For some users, it was too weak for this price
Some taste issues reported
These pills are designed to be easy to use, effective, and powerful- they will help you control your hunger and cravings and will be a great asset to your diet and workout routine!
Read more
Potency
Alli Diet Pills are packed with powerful ingredients that help boost fat-burning potential and ingredients that also help curb your appetite all day long.
Product Purity
This appetite suppressant supplement is made with natural and synthetic ingredients and is formulated to be potent yet pure from unnecessary fillers and chemicals.
Side Effects
Some side effects have been reported from users who took Alli Diet Pills regularly, the most common being gas and bloating, slight stomach upset, constipation, and a bad aftertaste.
Effectiveness
This product is effective and a good option for those of you who want to lose weight.
Value
This product a bit on the pricey side compared to others on our list with a 1-2 month supply costing you more than $50 in most stores. But it does help with appetite suppression and fat burning so it is still a good product to try out!





Suppresses appetite
All-natural
Low price
Helps aid in sleeping
only need to take once a day
Only taken once a day, and some people wish that there was more to this product
Havasu Night Time Fat Burner is an all-natural supplement that you take at night because it not only helps reduce your appetite, it contains melatonin. Melatonin is a natural ingredient that helps you sleep.
Read more
Potency
This is an all-natural supplement that contains white kidney bean extract, which supports weight loss by limiting carbohydrates. It also contains green coffee extract to ward off nighttime cravings, and morning hunger. It has melatonin to give you a natural, peaceful night's sleep.
Product Purity
It also contains L-Theanine which helps weight loss and boosts your immune system. Some studies show it can even help prevent strokes. L-Tryptophan helps suppress your appetite. These ingredients are natural but it will make you sleepy. So if you were looking for something to take during the day, and more than once a day you should look at the other supplements.
Side Effects
People have not reported any adverse side effects for taking this besides drowsiness.
Effectiveness
This supplement is designed to have your metabolism going even while you sleep.
Value
This is a low priced supplement that will last you two months. It is a good price for something that is a more low-key supplement.





It's gluten-free
Caffeine-free
It suppresses the appetite
The pills are big
Some people experienced stomach ache
Wouldn't be nice to feel less hungry and lose some weight? Well, now have a look at the product from NatureWise CLA 1250. It's the second product from this brand on our list.
Read more
Potency
But what's most important, it activates the enzyme called lipoprotein lipase. This means that there's a better reduction in body fat. Reviewers also found out that they had more energy after taking the pills. Most of the users were able to see the difference but some didn't see any change.
Product Purity
Potential users will be happy when they discover that this supplement was naturally derived from safflower oil. It means that there's no GMO. This oil provides omega 6 which is very useful to keep your body fit and healthy.
Side Effects
According to some users, this product shouldn't be bought but diabetics. It may affect the liver and it may be dangerous for the health. In general, the ingredients are okay
Effectiveness
It will work best if you exercise. CLA helps to boost the activity of a special enzyme which will help you to build muscles faster. It will also improve your BMI.
Value
It's about 17 cents per pill. This is a very good price for people who want to try this kind of supplement but don't want to spend too much money.
Criteria Used for Evaluation
Expert Interviews & Opinions
Most Important Criteria
(According to our experts opinion)
Experts Opinion
Editors Opinion
Users Opinion
By Default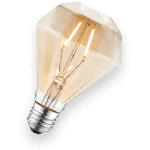 Find whats best for you
There are many kinds of supplements on this list, and each one does something a little bit different. There are some supplements that are made so you can resist your temptations in your day to day life.
While there are others that are made for those who are about to go to the gym. It is important to find the one that best suits your lifestyle and your goals.
Move that Body
One of the best ways is to help your diet work is to exercise. When coupled with an appetite suppressant, exercise is much more effective.
Other Factors to Consider


Use
At the end of the day, use is an important factor to consider when it comes to any type of supplement you consider taking. When it comes to appetite suppressants, you need to make sure you get an option that is easy for you to take and that you don't mind taking. If you are someone who hates to swallow pills make sure to take that into account.
Some of the appetite suppressants on our list feature larger pills or capsules that are difficult to swallow--so, if you know you will hate this then make sure to stay away from these options. Not all of the products featured on our list are hard to swallow and we made sure to pick something that would work for everyone.
Here we also considered how long you could take the appetite suppressant and how many doses you would need throughout the day. Make sure to take a close look at both of these to ensure it will work for your needs and preferences. And, remember, there is nothing wrong with being picky during your decision-making process.


Bottom Line
Popularity
No one wants to be the first person to try a supplement. That's why it's a good idea to seek out online products that have been tried by many people. The more popular a supplement is, the more input people have contributed to how effective it is or if any side effects have developed.
A less popular product may still work well at it's intended purpose, but picking a product with a better reputation is the safer choice.
Caffeine
Caffeine is a chemical most commonly found in coffee and energy drinks. It is classified as a stimulant that works to increase energy, but it can also suppress appetite in some cases. Because of these two effects, caffeine is a common ingredient in many diet supplements, including appetite suppressors.
For people who are overly sensitive to caffeine or allergic to it, these supplements should be avoided. It is also possible that if these supplements containing caffeine are taken by individuals who drink a lot of coffee during the day, the extra caffeine ingested could lead to side effects.
Vitamins
Some appetite suppressant supplements will contain high amounts of necessary vitamins. This could be in an attempt to set their product apart from similar products, it could be to make up for individuals who consume fewer vitamins due to a reduced-calorie diet, or it is simply added to justify charging a higher price for a weaker product.
In any case, customers should be careful that they aren't consuming too many supplements that contain these vitamins. Many of these vitamins and minerals are indeed necessary for normal bodily functions, but too many vitamins can cause negative health effects.
Frequently Asked Questions
q:

Will these supplements help me lose weight?

a:

If you keep your expectations within reason and maintain a proper diet and exercise regimen when taking them, these supplements can help you to lose weight. Keep in mind that it takes several months to make a significant change in total body weight, with anything greater than a loss of 2 pounds per week being dangerously unhealthy.
q:

Can I take these supplements while fasting?

a:

It is not a good idea to administer these products without eating a meal. Many of the active ingredients contained in these supplements are much more likely to cause negative side effects if they are taken on an empty stomach. This is especially true of any product containing Yohimbe, zinc, or Garcinia Cambogia.
q:

What appetite suppressant ingredients work best?

a:

Depending on why you have a strong appetite, different chemicals will work better to reducing cravings in your body. For example, serotonin regulators such as saffron extract and Garcinia Cambogia are most effective for individuals with mood disorders such as depression. These will help stabilize your mood and prevent you from stress eating.

Supplements that regulate hormone production in the body are most effective at treating strong appetites that are related to thyroid dysfunction. This is more common among older women who may have been diagnosed with hypothyroidism by an endocrinologist.
q:

Are these supplements FDA approved?

a:

Not all of the top 10 best appetite suppressants featured on our list above are FDA approved. This is because some of them are not manufactured in the United States. Many of the products listed here have been submitted for approval according to similar criteria, such as GMP. Because of this, all products listed here provide accurate measurements of their contents.

If the lack of certification is something that concerns you, speak with your doctor or medical professional.
Subscribe to our newsletters