Our Favorite Backpacking Stoves Reviewed and Compared
last updated:
May 28, 2019
Ah, the great outdoors can be such a beautiful place to be, but when you plan on being out in nature for extended periods, you'll find that the best backpacking stoves really come in handy!
Whether you're an
ultra-marathoner
who loves a challenge—and will end up sleeping out on the trail—or a serial camper, you'll need to eat some food and get your macros in while you're on your outdoor trips. The best backpacking stoves are lightweight and easy to you so, regardless of whether you a running a 50-mile race or on a family
camping
trip, you can effectively and efficiently use your backpacking stove to heat up your meals.
Check out the best backpacking stoves below!
In a Hurry? The test winner after 9 hrs of research

Etekcity
Why is it better?
Very easy to use and ignite
Lightweight and compact
Comes with protective carrying case
Low price
Adjustable valve
In a
Hurry? Editors choice:

Test Winner: Etekcity

5
Researched Sources
1.5K
Reviews Considered
9
Hours Researching
18
Products Evaluated
Durability
Weight
Ease of Use
Adjustability
Bottom Line
By Default
Our Favorite Backpacking Stoves
Criteria Used for Evaluation


Durability
When you've been hiking all day, you're 10,000 feet up in the mountains, it's cold and you're hungry, your stove has to work, it just has to.
This is the first factor we look at and probably the most important. When you're backpacking your stove is your best friend in many ways. It not only cooks your meals, but it can boil water making it safe to drink as well. And there are few things better than a nice hot meal at the end of a long day of difficult hiking in the backcountry. Even if it's just freeze-dried mac and cheese, meals cooked outside in beautiful surroundings after intense activity always taste the best.
But in order to get you there, your stove has to be able to stand up to the pounding it can sometimes take while packed in your backpack or hanging from its daisy chain. If a stove isn't built for the long haul, if it doesn't use quality components and solid construction methods it's probably going to break down sooner than later, and when this happens you can't just order pizza instead of cooking.
Some of the things to look at before making your purchase are the quality of the materials, especially the hose and any attachment points. These places, where one material or component connects with another are typically the weak points, or potential weak points at least, in a stove, so you want to make sure these areas have been paid attention to with good design and craftsmanship by the manufacturer.


Weight
When you're carrying everything you need for a few days in the backcountry every ounce counts. Trust us, your knees and back will thank you.
Space and weight are precious to runners and backpackers as well. We only have so much room for the necessities and staying hydrated and fueled up is incredibly important. A good stove is going to be foldable and compact enough to carry along with other items. It shouldn't be bulky or awkward, and it shouldn't take up more space than necessary. Keep in mind the smaller the product the fewer people it's going to be able to serve.
So, if you plan an excursion with friends, make sure that they bring their own if you don't want to carry a heavy and bulky stove. If you do have multiple people on a backpacking trip and you only want to bring one stove it will need to be larger and therefore heavier. In this case, a good option is to have one person carry the stove, one person carries the tent, and another person carries the food. This way the load is split up evenly and fairly and no one person is overburdened.
Our list of reviews offers several different options for you when it comes to weight, although it is safe to say that most of them are pretty lightweight. However, if you are a backpacker or someone who is looking to cut some serious weight then take a look at our recent addition, the Snow Peak UltraMax Titanium camping stove. Weighing in at just 2.0 ounces, this camping stove is one of the lightest stoves out there and a perfect way for you to cut those last few ounces you are looking to get rid of.
Regardless of what you need your camping stove for, the weight can be a deciding factor for many of you. Make sure that you consider where you will be taking your camping stove and the type of use you need to get out of it. Keep in mind that there is no perfect camping stove out there for everyone if there were there would be a need for this page--so, make sure to prioritize your needs and preference before making your final decision.


Ease of Use
You've been hiking all day, it's starting to snow, and your hands are cold and not working well. Right about now is when you'll appreciate this important factor.
If you aren't a camping aficionado, then you want to make sure that the one you choose is simple enough to set up and use from the get-go. The last thing you want is to not be able to quickly and easily get your dinner or lunch going when you've been hiking all day, it's getting cold, and you're super hungry. No one wants their running trip to turn into an episode of National Lampoon's, so find something that you're comfortable using and that has a fairly simple design. You'll have to choose between options that require some type of oil or gas and wood-burning models. If you're going for the wood-burning type, you want to either carry your own kindling or make sure the running in an area where you have access to plenty of fuel. Either way, remember it's always better to be safe than sorry.


Adjustability
Pro tip: most backpacking stoves really only have two heat settings, off and jet burner.
A lot of stoves made for backpacking are designed to boil water quickly, which is actually a big metric used when comparing stoves. And it's good and helpful when comparing stoves to look at how quickly they can boil a liter of water.
But if you want to cook and eat something other than freeze-dried and reconstituted meals on your trip, be sure to pick a stove that can be set to medium heat and simmer as well as full boil. This will give you the option to make a nice sauce, maybe make some toast, and plenty of other delicious things that can make your trip a lot more enjoyable. By testing the stoves, reading through over a thousand reviews, and evaluating the design of each product we were able to determine which stoves give you the option of different heat settings and assigned each one a score based on this important criterion.


Bottom Line
Especially if you're going deep in the backcountry, we encourage you to choose a stove that has a well-rounded set of features.
Ideally, the stove you choose will have it all: light weight, be tough as nails, be simple to use, and give you multiple heat settings. However, based on what you're looking for and what's most important to you, you may choose to sacrifice one or more of these qualities for the thing that truly matters to you most, and that's ok. For example, if you're a solo backpacker going deep into the backcountry, you may choose to sacrifice a stove's adjustability for one that's super lightweight and reliable since you're carrying everything yourself and there's no one else to rely on for help to figure something out if your stove breaks or doesn't work for some reason. We looked at the total package of features each option on our list has to offer and assigned it a cumulative score to help you make the best possible decision.
Expert Interviews & Opinions
Most Important Criteria
(According to our experts opinion)
Experts Opinion
Editors Opinion
Users Opinion
By Default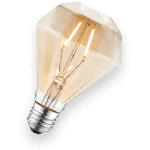 You need a stove
If you're out on a long hike or camping, boiling water or eating a tasty meal may be necessary. These pack so easily, why wouldn't you bring one? Some experienced ultralight backpackers may choose to rely on foods that don't require cooking, but being without a stove can leave you vulnerable to dirty water sources if you don't have the ability to boil water to purify it. It can also be dangerous, making you susceptible to hypothermia if you don't have the ability to make hot beverages to help get your core temperature up.
Food and Warmth
There really isn't anything better than marshmallows, but perhaps you'll also need your stove for emergency warmth.
Other Factors to Consider


Value
We evaluated ten of the best options according to how well they can stand up to repeated outdoor use, whether they are compact enough to be suitable for trekking, how simple they are to use, and whether they offer decent value. We also looked at the way that they impact your running experience. Too much weight on your back can slow you down and actually cause long-term injuries. It's important to understand the size and shape of what you're trying to carry, and how it fits into your routine.
When deciding on the best option, there are some other elements to think about. Before settling on a particular model, it's important to think about your needs as a backpacker, what conditions you'll be using your product in, how many people you'll be cooking or boiling water for, and, of course, how you can stay safe while burning fuel in the outdoors.


Use
There are various types available and you'll find a few different types on our top ten list. Models to be used with gas canisters are fairly simple to use. They are quick to ignite, don't require you to find your own fuel, and get hot quick. The disadvantage? You need to budget room in your pack for fuel. You'll also need to calculate how much fuel you'll need on your trip beforehand. You should also consider the cost associated with fuel. They may be very inexpensive but if it requires gas canisters, you'll need to spend extra money. Gas canisters cannot be refilled either.
Liquid fuel models are another option. This type of fuel is less expensive, and bottles can be refilled if needed. Models that burn liquid fuel are usually larger, and easier to cook on but this also means that they're heavier. These also tend to produce quite a bit of noise.
Some utilize alcohol as fuel. They're an excellent option for survival packs since they're incredibly lightweight. They don't produce as much heat as other types though. But they're basically indestructible.
You'll also see several wood-burning options on our list. These are lightweight, collapsible, and easy to set up. You also don't need to bring along your own fuel since wood should be abundant in most areas. They won't do you any good if the weather is wet or rainy, however. The advantage? You don't have to calculate your fuel needs beforehand or pack heavy gas canisters. There's also the option of using solid fuel tablets with this type.


Safety Hazards
While these are a convenient option for outdoor camping, hiking, or trekking, it's important to stay safe when using them. Never try to cook inside a confined space with any model you choose. It's a fire hazard and some fuel types can produce hazardous fumes. Make sure you're using a product that's in good condition. Make sure that when you're cooking or boiling water, it's stable to avoid spills and burns. Pay attention to burn bans in the area that you're hiking, camping or trekking long distance. Neglecting these types of warnings can cause a forest fire.
Unless it's very windy or you're dealing with very frigid temperatures, most types have an average boil time that you can rely on. If you're looking for one that can get you a hot cup of instant coffee the fastest, that would be a gas canister type. To no surprise, wood style products take the longest to reach boiling temperatures.
Frequently Asked Questions
q:

What's the best choice for cold weather use?

a:

If you're heading outdoors and need one of these products for wintertime trekking, your best bet is one that uses liquid fuel. Gas canisters don't do well in colder temperatures, and compact models that burn wood or solid fuel just can't get hot enough to be of much use when it's cold outside. Also, make sure that you look for camping stoves that offer windproofing features--even if it is just on one end. The wind can really get in the way and having one that will guard against it when you use it can literally be a lifesaver.
q:

What's the disadvantage of a wood burning camping stove?

a:

Finding fuel in some areas may be difficult. If it's raining, you'll likely have a tough time finding dry wood or kindling. Some places may also have regulations on wood burning that must be adhered to. The camping stoves on our list are definitely a better option, and they are also much more reliable. You will have your fuel already with you and will spend less time getting everything set up--so you can cook quickly and get to eating your meal without having to spend so much time working for your meal.
q:

I need to cook or boil water for a group, what should I look for?

a:

Most models are unable to heat a large amount of water because their designs are too small to be able to properly distribute the heat. You may find smaller products that are able to perform adequately for a larger group, but you will have an easier time meeting your needs boiling small amounts of water at a time. Having said that, if boiling water quickly is the single most important thing to you, check out the models from JetBoil.
q:

What are the advantage of an ultralight backpacking stove?

a:

A trail runner or hiker can easily see the advantages of having one that can be condensed down, is ultra light, and is great for heating up a cup of coffee or soup. Just stick it in your backpack and go. What's not to love? If you need to cook for a group, however, make sure you check out the specs and ensure that it a good option for groups of 3 or more. Some are designed for single serving cooking so it can take a lot longer to get everything ready if you are cooking for more than 2 people.
q:

Why are some labeled windproof?
q:

Which type of fuel takes up the most space?

a:

People who purchase compact option sometimes forget to plan space in their pack for extra fuel, which is especially necessary with liquid fuel models. Liquid fuel takes up the most space of the fuel types. So make sure if you are planning a longer trip to plan out the extra room you will need.
q:

Do all these stoves ignite on their own?

a:

No. While some models come equipped with a spark igniter, not all do. Even those that have a Piezo-igniter may not always produce a reliable spark. Make sure to have a backup option just in case. Pack a lighter or a set of matches for peace of mind, and keep these in a waterproof bag or case.
Subscribe to our newsletters