Our Favorite Backpacking Tents Reviewed
last updated:
Aug 30, 2019
Looking for the best backpacking tents? Well, you're in the right place! Here we feature the best lightweight and packable options for you to choose from. Whether you're a frequent camper or a seasoned
backpacker
. there's a tent for you on this list.
Among the many factors we considered, weight, capacity, ease of use, value, and durability were all key points we looked at. There's nothing more annoying than spending a small fortune on
gear
, then having it fail on you when you need it.
The wilderness can be unforgiving, so when you need a shelter, it just has to work. You'll discover options with various capacities, designs, and
weights
. There's bound to be an option that will fit your needs--just make sure to take a look at each of our reviews closely before choosing.
Enjoy our top picks!
In a Hurry? The test winner after 12 hrs of research

ALPS Mountaineering Lynx
Why is it better?
Quick to setup
Lightweight
Durable
Free standing design
Well-ventilated
Waterproof
Comfortable amount of space for 1-person
Great value
In a
Hurry? Editors choice:

Test Winner: ALPS Mountaineering Lynx

4
Researched Sources
12
Hours Researching
15
Products Evaluated
Weight
Ease of Use
Durability
Advanced Features
Value
By Default
Our Favorite Back Packing Tent
Criteria Used for Evaluation


Weight
As a backpacker, you need to make sure your gear is ultra-lightweight since you have to carry it all with you while you trek through your favorite trips.
For backpacking options, this is the most important criterion of them all. These are meant to be super lightweight and compact enough to fit inside a pack easily. You'll find a variety on our list from feather-light options to heavier models, but most of our picks weigh well under 10lbs.
When you're carrying everything you need on your back, every pound matters, so be sure to take into account what other gear you're bringing and how much weight you're willing to carry. If you need something that can fit more than one person, expect it to be a bit bulkier and more cumbersome to handle.
Still, even a four-person tent should have a good capacity to weight ratio if it's marketed as a backpacking model. So, whether you are looking for a tent for just you or for you and your companions, the most important thing to keep in mind is that you need to get a lightweight tent that won't weigh you down no matter how far you go.


Ease of Use
Your backpacking tent shouldn't be difficult to set up--in fact, it should be done in just minutes once you get accustomed to it.
When we looked at ease of use, we examined user reviews to find out if people had any issues setting up or breaking down. Most of the options on this list are super simple to set up. Many feature minimal poles. That makes pitching a much easier task. It also means there's less to carry.
Some are even freestanding, so they don't require the user to drive stakes in the ground to anchor them down. We also have pop-ups which will always be the simplest option in terms of setup. However, that doesn't mean that is what you have to get. The most important thing is that you get a tent that works for you.
As you can see, we made sure to choose backpacking tents that came with absolutely everything you need. Before you leave for your backpacking trip, we encourage you to practice setting it up before you actually need to use it. This way you will have a better handle of how to set it up quickly and properly.


Durability
We all want to invest in backpacking gear that lasts, and your tent should definitely be one of your most durable pieces of gear.
A product that's meant for the outdoors should be able to handle exposure to the elements. The ones that made our list are all made of sturdy, weather-resistant materials. The majority feature extensive waterproofing and have strong support poles. Especially if you plan on being out on the trail for days at a time, look for a tent that will hold up to the elements.
The last thing you need is to be in the backcountry days from help and have something go wrong with your shelter. This is definitely the type of product where it pays to go with a higher-quality material even if it costs a little more. So, make sure to take a look at both the materials it is made of and the construction used in its designed.
To provide our readers with an accurate gauge of how durable each of the backpacking tents actually is, we made sure to take a look at several product reviews to see what real0life users had to say about how it holds up. After all, sometimes you can't know how durable something it is until you actually put it through the test.


Advanced Features
Not all backpacking tents offer the same features, so make sure you take a close look at everything the tent has to offer before you make your final purchase.
We also looked at any other features offered. When making your choice, it's not necessary to have windows or lantern hooks, but these are nice bonus features. While many of our picks sport the bare minimum regarding features in order to save weight, there are a few options with extra components that some might appreciate.
What features do you need?
Please think about extra features that might be important to you, and be sure to get a tent that comes with them. There are tents that come with extra components, just in case you lose one. Others come with a travel bag you can pack them in and others just fold up small in enough to fit in your backpack, but with no storage bag.
Some tents also allow for more than one or two-person to sleep in it. Make sure to get the tent that either offers the space you want for yourself or the space you need for you and your family. Other tents pop up easily for set up and others need hooks to hold them into place. Check out these features before you buy and choose the ones that will simplify your life.


Value
No matter which backpacking tent you decide to get, it should bring value to your life--so choose wisely.
To get the highest quality and lightest option, you'll probably be spending at least $50, and closer to $150 or even $200. Again, this may be one product where it's definitely worth it to pay a bit more to make sure you get quality. If you can imagine being miles from nowhere in a nasty storm and having your tent malfunction, you can easily see why paying a few extra bucks for a high-quality tent may be worth it.
If you're new to backpacking, however, or you'll just be using your tent at a campground and you don't mind a bit of extra weight, a budget option may work just fine. On our list, we made sure to include several really cost-effective options to ensure that there was a tent for everyone, so if you are on a budget you don't have to sacrifice quality.
It's also important to remember that value is not all about price. When we think about things in terms of value, we also have to take a look at everything they have to offer and compare them to the dollar amount it will cost to invest in them. At the end of the day, you should feel like your tent is worth so much more than the initial cost.
Expert Interviews & Opinions
Most Important Criteria
(According to our experts opinion)
Experts Opinion
Editors Opinion
Users Opinion
By Default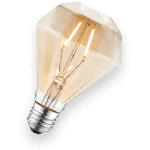 Location, Location, Location....
Location is everything, it is at all possible to set your tent up on the high ground to avoid flooding during heavy rains. An ideal location would also be in a shaded area, as tents warm up quickly from the sun.
Be aware of trees in poor condition or with dead limbs as these may come down in heavy winds. Have fun and be a Happy Camper.
Size is important...
Tents are rated by how many it can sleep--this is assuming everyone sleeps side by side, which allows almost no room for gear. Always buy a tent rated for more than you need unless you're doing a backcountry trip where size and weight are major factors.
Other Factors to Consider


Capacity
You can't just make a purchase like this based on price tag and weight. It has to meet your needs. How many people will be sleeping in there? Make sure to buy an appropriately sized model. Backpacking models tend to provide the minimum space required to sleep, so if you prefer a roomier fit, opt for something a bit bigger, but remember, bigger means more weight to carry.
If you have a lot of gear, but you're solo, make sure you can reasonably manage all of the gear you might have to carry. Taller users should verify that they can fit inside. Users over 6-feet may find some models a bit cramped. So, if you are on the taller side, then you will definitely want to make sure to take a close look at the measurements of the tent.
At the end of the day, our take-home advice when it comes to capacity is that you choose the tent that will hold the largest amount of people you think you will need. Of course, we don't want you to get something that is too big and thus adds unnecessary weight to your pack, we want you to plan for the largest possible number of people.


Weather Resistance
Tents typically come in 2 categories when it comes to weather resistance and rating: 3-season and 4-season. Not all tents are four-season ready. Most are 3-season ready, including the majority of options on our list. 3-season models offer protection from the elements, are waterproof, and provide plenty of ventilation for when the temperatures skyrocket.
4-season options provide even more protection from outside conditions but are often more expensive and a bit heavier. We only recommend buying a 4-season if it truly will be for winter use. So, of course, go for it if this is something you need--but remember, that these are specifically for the cold weather.
At the end of the day, if you have the budget for it, you can definitely get more than one tent if you know you need a good weather-resistant option for your winter backpacking trip and another tent for hot summer months. When you make your purchase, just make sure you get the options that work well for the terrain and area you need your tent for.
Frequently Asked Questions
q:

What's the difference between a 3-season and 4-season tent?

a:

3-season models are a good choice for most backpackers or campers. They can handle wind, colder weather, and are made of waterproof materials. Most are also able to handle exposure to snow as well. They tend to work out well if you'll be setting up during the late fall months when there may be a chance of snow or blustery weather. 4-season models are made for extreme conditions.

You probably don't need this type unless you're heading out to camp in a snowstorm. A four-season model will be of a higher combination of durable materials which should be able to withstand any type of weather. The design features built into these will be more accommodating and practical in the sense of needing to house people and equipment for all four seasons of the year.
q:

Aren't lightweight tents flimsy and easily damaged?

a:

Nope! A high-quality, lightweight backpacking model will be made of highly durable materials. Just because the product is lightweight, doesn't mean it will break on you. Despite being very light, the materials used for modern tents have a very high level of durability.

Modern synthetics can resist abrasion and tears while keeping out cold, wind, and rain, and the synthetic fabrics are woven to allow breathability while keeping out water. These fabrics can also withstand the strong consistent wind without stretching or ripping.
q:

I'm claustrophobic, what should I look out for?

a:

Capacity will only tell you so much. A product may say it sleeps two persons, but that doesn't mean the fit is roomy. Check to see what the peak height is as well, to get an idea of how much overhead space there is. Look for a model with more than one window to provide not just ventilation but to prevent you from feeling trapped.

If roominess is very important to you, consider buying a two-person model if you're backpacking solo, a three-person if there're two of you, etc. You can also look at options that offer an extra extension separate from the sleeping area and the extension can be used to store backpacks, camping and cooking equipment which results in more free space in the sleeping area.

Some extensions resemble an interior that is small but similar to the sleeping area and has secure zip-up features while other extensions are a basic storage area that is available under an extended rainfly sheet and semi-open to the environment. The key to not feeling cramped inside is to look for innovative features for separate storage space.
q:

Do I need a rainfly for my tent?

a:

Yes! Most tents will come with them because a rainfly is truly essential if you want to stay dry. Even if the weather forecast looks good, save yourself the worry and trouble and don't leave this accessory at home.

Not using a rainfly can cause problems even during warm summer nights, when condensation naturally occurs on the outer skin, and if you're in a sleeping bag and it rests against the inner skin, the moisture will pass through the material and be absorbed into the sleeping bag. Even when it's not raining, a rainfly keeps your tent from flapping in the wind, helping you sleep better.
q:

To evaluate packability all I need is to look at is size, right?

a:

Not necessarily. These tents may be super lightweight but could be a pain to pack away. Make sure it can be easily folded up and fits properly inside your backpack. Otherwise even a lightweight model may end up causing you trouble. Look for features that are easy to disassemble such as extendable rods which are used for putting up freestanding models. ''

Also, look closely at the bag which is used for carrying and storage as it may have design features that make packing away a tent much easier.
q:

Any advice for my first backpacking trip with my new tent?

a:

When you're planning your backpacking trip, you'll want to double-check that you have everything you'll need. When it comes to your new tent, it's a good idea to practice setting it up at home first. Always make sure you have all your poles, stakes, and other pieces. When putting together your backpacking gear think about where you will store it overnight while camping.

Is your choice designed with a built-in storage area or an extended rain fly under which items can be safely stored? Is it a free-standing design and if so do you need to bring an extra support pole, or if it is a traditional design, do you have extra stakes for securing guide ropes? It's also a good idea to take along a repair kit.

The type of repair kit you get depends on if the materials are natural, synthetic, or combination. Depending on the season, you'll need to consider if you need waterproofing features or any general maintenance. When you have a new tent it's important to set it up at least once before and check that it's secure and that you have all the poles and stakes required to safely set it up.

After your trip, be sure to clean out the tent and let it dry well before storing it. A tent put away damp can easily become moldy, ruining it. Take good care of the best backpacking tents and it will take good care of you!
Subscribe to our newsletters