Our Favorite BCAA Powders Tested And Fully Reviewed
last updated
Feb 20, 2019
No pain, no gain. A common enough exercise expression but none the less accepted a universal truth of exercise. In pursuit of gaining
strength
and muscle, you are going to experience soreness. But what if that wasn't the case? What if there was a
supplement
that could counteract the muscle pain that comes with strength training.
Branch-chain
amino acids
are usually provided by our diets, commonly found in meat, dairy, and
legumes
. Using a supplement can help guarantee that a runner receives all that they need for optimized muscle growth during
training
. Below we have the very best BCAA powders on the market along with exactly how assessed their placement on our list.
In a Hurry? The test winner after 18 hrs of research

BulkSupplements
Why is it better?
Pure BCAA formula
Effective at increasing muscle growth
Boosts metabolism
Aids well in recovery
Affordable
In a
Hurry? Editors choice:

Test Winner: BulkSupplements

4
Researched Sources
1700
Reviews Considered
18
Hours Researching
14
Products Evaluated
Effectiveness
Product Purity
Value
Ease of Use
By Default
In Depth Review Top 10
BulkSupplements
Scivation Xtend
Optimum Nutrition
Cellucor Alpha Amino
Evlution Nutrition
Re-Kaged
Muscle Tech
BPI Sports
RSP Amino Lean
BSN Amino X
Table of contents
Criteria Used for Evaluation
Other Factors to Consider
Frequently Asked Questions
Sources
Our Favorite BCAA Powders



Pure BCAA formula
Effective at increasing muscle growth
Boosts metabolism
Aids well in recovery
Affordable
Boosting and maintaining muscle mass is made easy when using this pure BCAA powder. With the optimal 2:1:1 ratio of L-leucine, L-isoleucine and L-valine, this powder helps consumers see fast results in muscle growth and even faster recovery time.
Read more
Effectiveness
Because of its pure and patent BCAA formula, this is the ideal powder for CrossFit, bodybuilding or powerlifting. That's because athletes can see results fast when it comes to building lean muscle thanks to the boost in protein synthesis that also minimizes tissue damage from heavy lifting or intense training. Those who drink before working out can expect an increase in energy to train harder or longer. It's also great for recovery and reducing inflammation.
Ingredients
BulkSupplements powder features a 2:1:1 BCAA ratio. It contains no sugar, dairy, soy, yeast, gluten or additives. It is among the top-ranked BCAA supplements by labdoor.com for its purity and ingredient safety.
Taste
This isn't an option known for its taste. It can be pretty bitter, but at least it doesn't have added sugars. It's a good idea to add the powder into a smoothie to help get it down.
Value
It's suggested that the consumer take 1500 mg (rounded 3/4 tsp) three times daily. For the best results, take 20-30 minutes before exercising. This powder is effective at building muscle, is all about a fast recovery post workout, and even boosts metabolism. And for a reasonable price, it is well worth buying.



7g of BCAAs
Effective
Affordable
Flavorful
Can have an aftertaste
Can be harsh on sensitive stomachs
With 7g of BCAAs at a 2:1:1 ratio, this option features electrolytes to keep the athlete hydrated while also supporting muscle growth. Can be used as a pre-workout, during or post workout and is calorie free.
Read more
Effectiveness
With 7 g of BCAA, the amino acids really get to work when it comes to supporting muscle growth and maintaining muscle mass, as well as in recovery. This is a fan favorite for those who like to train heavily, and many immediately feel the results when working out. Expect to be able to extend workouts like cardio, but it is the best when it comes to weightlifting to be able to get more reps in.
Ingredients
This powder has 7 grams of BCAAs at a 2:1:1 ratio. There is 3.5g of leucine, 2.5 grams of l-glutamine (for added strength and stamina), and 1 gram of Citrulline Malate. It also contains sodium, potassium, Vitamin B6, and an electrolyte blend for hydration. This includes: trisodium citrate dihydrate, potassium chloride, sodium chloride
Taste
If you want a good tasting BCAA powder, then this is one of the best options. It comes in a few different flavors, with Green Apple, Pineapple and Blue Raspberry being one of the popular ones. They are flavorful without being overly sweet.
Value
Mixing well and tasting great, a container has 30 servings and it is recommended to ass one scoop into 8-10 fl oz. It is sold for an affordable price, is effective and packed with BCAA and electrolytes. Plus is has no sugar, carbs or calories.



Performs well at kick-starting protein synthesis
Highly rated by third-party testers
Affordable
Mixes easy
Not the best tasting option
Might need to also take pre-workout for added energy
With its easy mixing formula, this option has 5 grams of BCAAs per serving with a 2:1:1 ratio of leucine to isoleucine and valine. It is stimulant-free, to be used either before endurance training or after strength training to help with muscle building. This is a high-quality option that is known for its ingredient purity and overall efficacy.
Read more
Effectiveness
Those who hit a plateau should try this BCAA powder. It performs extremely well and its effects really were seen when in the gym. Because it works well as aiding in recovery, consumers can get right back to working out and then see an improvement with their own performance, as well as with their muscle definition. Expect to have less muscle fatigue and post-lifting pain.
Ingredients
This option has 5 grams of BCAAs per serving with a 2:1:1 ratio, and is ranked high by labdoor.com for its product party and ingredient safety. However, it does contain soy for those who have an allergy.
Taste
Optimum Nutrition's powder comes in both flavored and unflavored options. However, it is not known for its taste. The unflavored option is chalky and many recommend mixing it with a shake or smoothie (or even flavored whey protein powder) to help mask the taste. The flavored options might be the better bet for most.
Value
One container includes 60 servings per container, and it can be added to a drink before, during or after strength and endurance training. It does a great job at reducing soreness and building muscle without added stimulants to make the athlete feel jittery. Plus, it's sold for an affordable price.



Ideal BCAA ratio
Packed with electrolytes
Many taste options
Affordable
May not last hardcore gym goers long
Designed to be taken during a workout, this powder will give that extra push to get through a workout. It has a 2:1:1 BCAA ratio, and also includes 11 essential amino acids. It also contains electrolytes for hydration. This is a sugar-free option that is still packed with flavor.
Read more
Effectiveness
Cellucor's Alpha Amino BCAA powder has the popular 2:1:1 ratio that is favored for optimal performance. It also is packed with an additional 11 essential amino acids to aid with muscle recovery and fight muscle breakdown. Many people report that increased energy levels, making it ideal to add to water during an intense workout. It is effective when it comes to preventing soreness during recovery.
Ingredients
This option features 5000mg BCAA 2:1:1 blend, 1750mg alpha amino hydration Blend, 3750mg performance amino acid complex. Premium ingredients are used to ensure performance and effectiveness. This includes betaine and cobeta powder to support hydration, betapower to improve strength, power, and performance. It also includes phosphorus, magnesium, sodium, and potassium.
Taste
This powder comes in various flavors that are easy on the taste buds. Among the most popular include watermelon (which tastes like a jolly rancher), the blue raspberry and lemon options. However, the consistency can be a bit chalky for some.
Value
Consumers are instructed to mix one scoop of the power in 8-12 fl oz. Since there is 50 servings per container, it will last for some. However, those who use multiple times a day or often may need to buy more sooner than others. Still, it's at a decent price making it worth the purchase.



Will increase energy
Highly effective
Tastes great
Affordable
Slight aftertaste
Might have to shop around for best flavor
This option is for those looking for a BCAA powder that gets them pumped during a workout. With no calories and no carbs, it features natural energizers to boost endurance and to improve recovery. It does its job at muscle repair and recovery, is easy to mix and comes in 13 different flavor options.
Read more
Effectiveness
This powder can be taken before, in-between or after a workout. True to its name, it does boost energy and endurance to aid in powering through intense workouts. Afterward, the recovery time is shortened so the beta alanine that supports the buffering of lactic acids. It helps to make the athlete feel refreshed after their sweat session. Think of it as being a substitute for coffee, with the extra muscle building and repair properties. And with all that energy you won't even need a pre-workout powder.
Ingredients
Evolution Nutrition BCAA Energy has a 2:1:1 BCAA ratio of L-leucine, L-isoleucine and L-valine It also includes beta alanine, L-alanine for energy and endurance, taurine for a boost in metabolism and increase in focus, as well as green coffee and green tea natural energizers. The powder also has Vitamin B and C complex for added energy, antioxidant properties, and immune system support.
Taste
This powder is available in 13 different flavors, so there is most likely an option for everyone. They are sweet without being too much and is overall praised for tasting good.
Value
There are 30 servings per containers, with 2 scoops advised being added with each use. Because of its performance and taste, it is a must buy. The best part is that it costs under $20.



Very effective
Contains whey protein and BCAA's
High-quality
Company is reputable and transparent about their ingredients
Most users liked the taste
Doesn't dissolve easily
Some didn't like the flavor
This product is a whey protein powder that also includes a high amount of BCAA's so it's very convenient for those who want to cut down on the amount of supplements they take. The company is reputable and transparent about their products, so much so that they proudly list all the ingredients and they are third party tested and verified.
Read more
Effectiveness and Product Purity
Users rated this as doing a great job of helping athletes recover from strenuous workouts by providing 28 grams of whey protein per serving as well as 3 grams of glutamine, 1.5g of betaine, and 1.5 grams of creatine. The company is proud of their products and is very transparent about the ingredients the use. This one is third party tested and found pure of unnatural ingredients.
Ease of Use and Value
Most reviewers enjoyed the taste, especially the orange creamsicle flavor, but we did find several reports of people not liking this aspect of the product. It also isn't the most easily dissolved powder on our list, but most reviewers said the would order it again based on it's effectiveness. It's a little bit more expensive than other options on a per serving basis.



Large dose of BCAA's
Very effective as both a recovery or pre-workout drink
Also has 50 mg of caffeine
Most liked the flavor
Doesn't dissolve easily
Some don't like flavor
Rare cases of heart palpitations
This product also contains electrolytes in the form of dehydrated coconut and watermelon juices to help replenish those lost during difficult, sweaty workouts. It has a large amount of BCAA's to help fuel your recovery and it can be used as a pre-workout as well with its 50 mg of caffeine, which is about as much as half a cup of coffee.
Read more
Effectiveness and Product Purity
Most users found this to work great for recovery and it can be a great pre-workout as well with its 50 mg of caffeine per serving, about as much as a half cup of coffee. A few reviewers didn't find it to work well for them but this was the minority. The quality of the ingredients are pretty much in line with most products on our list.
Ease of Use and Value
Most users liked the taste but said it didn't dissolve easily. The company claims that it's the best tasting product of its type on the market but there were still plenty of people who didn't like the taste, which is typical for products of this type. It's a little less expensive than some other options.



Great for repair and recovery
Unique Oligopeptide-Enzymatic technology
More for recovery than for feeling pumped up
Fruit Punch flavor can taste too sweet
This option supports lean muscle growth, enhances performance and promotes muscle recovery effectively. It uses "Oligopeptide-Enzymatic Technology" for better absorption, and comes in 10 delicious flavors.
Read more
Effectiveness
Because of its "Oligopeptide-Enzymatic Technology," which refers to the brand's bond of the three amino acids, it has been reported to be effective at helping power through intense workouts to aid in fat loss while reducing protein catabolism. The company also claims that the technology may aid in faster absorption. Many can feel a huge difference in decreased muscle soreness.
Ingredients
The main ingredients include leucine, isoleucine, and valine, along with agmatine and BPI Sports' CLA Matric blend that includes sunflower and coconut oil powder that aids in fat loss and lean muscle building.
Taste
This powder is available in 12 different flavors, so there may just be an option for every kind of palette. The company uses a new flavoring technology to create a sweet product that doesn't contain added sugars and fillers. Watermelon and Fruit Punch are among the popular flavors.
Value
There are many claimed benefits of using this powder including increase metabolic rate, increased energy, and faster repair post-workout. This high-performance formula is a good value for the results it provides.



Most like the taste
125 mg of caffeine
Actually mixes easily
Will help you lose weight
Good for replacing morning coffee
Enhances mental focus
Don't take if you have caffeine sensitivities
Some didn't like the taste
Some users had an upset stomach after taking it
This product is designed to be both a BCAA drink for either recovery or pre-workout. It has 125 mg of caffeine (1.25x the amount in a cup of coffee) from green tea extract so it boosts your energy but shouldn't be taken by those with caffeine sensitivities. It also contains ingredients that will help you lose weight and manage your appetite.
Read more
Effectiveness and Product Purity
Most reviewers enjoyed this product and found it to work well for helping them recover as well as for energy in the morning or whenever they needed it. Several users with gastrointestinal issues, however, were made nauseous by it so if you have any of these problems we recommend choosing something else. The ingredients are third-party tested and it's made in a facility that is GMP (Good Manufacturing Practices) certified.
Ease of Use and Value
Most users liked the taste, with several saying this was the best-tasting one they had tried. Several people didn't like it however which is typical with nutritional supplements. It mixes easily with water, milk, or juice, and is one of the best on our list when it comes to mixability. The price is about average for products on our list.



Great for reducing soreness
Various flavor options
Very affordable
This caffeine-free option can be used anytime, is easy to mix and is great tasting. With a BCAA ratio of 2:1:1, and 10 g of amino acids per serving, this powder works well when aiding muscle recovery and enhancing endurance.
Read more
Effectiveness
Although this is stimulant-free, consumers will be pleased with how well to help amp them up when in the gym thanks to its BCAA blend. It is praised for how effective it is when it comes to muscle protein synthesis, muscle sparing and recovery from training, speeding up the healing time of the muscles. Many also report how lean they notice themselves getting when working out consistently when adding this powder into their routine.
Ingredients
AMINOx features a 10-gram BCAA blend that contains L-alanine, taurine, L-citruille and the essential amino acids. It also features 500 IU of Vitamin D. It does contain sugar, as well as natural and artificial flavors.
Taste
This powder comes in five different flavor options, with watermelon and blue raspberry being among the most popular. Most importantly is the fact that is is no chalky and mixes very easily.
Value
It's recommended that the athlete mix one scoop in 6-8 fl ox of any water before, during or post-workout. It's best to do this twice per day to reap all its benefits. And at just under $20, this is an option to pick up. There is 30 servings per container and is recommended to add one scoop per drink. At about $25, it's also reasonably priced.
Criteria Used for Evaluation


Effectiveness
The effectiveness of the powder is, of course, something we are in invested in determining. We want to include only the most effective powders on this list. There is also the timing of ingestion to consider. What powders work best when used beforehand? What ones work best post-exercise? We considered over 1700 reviews and listened to what actual people who had taken these products had said about each product on our list.


Product Purity
The ratio of how the amino acids break down is the first thing we look at when selecting powders for this list. The ratios can range from 2:1:1 all the way up to 12:1:1. Conclusive studies have only been done on BCAA powders featuring a 2:1:1 ratio of amino acids along with some minor studies on a 4:1:1 ratio. We tend to favor 2:1:1 ratio powders for this list since they have the most evidence supporting their ability to aid the athlete.
We take a close look at the construction of the BCAA powders outside of their amino acid content. Some powders contain sugar for flavor which can be a poor addition to certain diets. Many powders also add caffeine as a means of providing additional energy. We also go through and check out the other additives that are added to the base BCAA powder to assess what combination is best for athletes.
Many BCAA powders also feature glutamine, making it a powerful combo. Glutamine is an amino acid that differs from the branch-chain ones but is also important when it comes to muscle repairing. After a workout, glutamine levels are low and take time before they are back to their levels. The two kinds work extremely well together to help ease strain and stresses of the muscles when working them hard. When with BCAAs, glutamine helps to further prevent overtraining, aids with promoting protein synthesis (and thus muscle growth), and even supports immune system function.


Value
Our assessment of the price of the powder comes down to a couple of key factors. Is everything the powder provides worth the price? Is the amount of powder your getting worth the price your paying? How much is the price per serving? If we feel that you are being unfairly charged then we won't include that BCAA powder on the list.


Ease of Use
Taste isn't any less important but our assessment is a bit limited. There is often little that can be done to avoid flavoring issues when using supplement powder and it technically doesn't affect the powder's performance. We do well to avoid putting powders on this list whose flavoring is too unpleasant or simply isn't worth the benefits they may provide.
Another thing we took into account was how easily the product dissolves in liquid. We found that most products of this type, whether it's on our list or not, don't completely dissolve, it's simply a matter of how much or little dissolution there is.
We research to look for any recorded negative side effects of certain BCAA formulas. If a powder has too much negative feedback it will not make to the list and if even minor side effects exist it is something we believe is worth mentioning.
All of the BCAA supplements on this list are specific powder options. However, BCAA supplements are also available in capsule form. So what is the difference and which one is better?
Keep in mind that the best form really depends on each specific consumer. Some simply do not like swallowing pills, which makes powder the perfect option. Others already take other vitamins and/or supplements and might not want to or may forget to take their BCAAs. Powders are believed to be better absorbed in the body since they don't have that barrier capsules have. Capsules also don't have the capacity to be packed with other vitamins or amino acids because there is only so much room. Think of whey protein as a good example here. The taste might not be ideal for some when it comes to powders, but brands offer various flavors to help with this problem.
Expert Interviews & Opinions
Most Important Criteria
(According to our experts opinion)
Experts Opinion
Editors Opinion
Users Opinion
By Default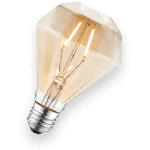 What this can do for you?
Athletes can use this powder before, during, or after their workout in order to improve their efficiency or to reduce the post-workout stress on their body.
Watch your intake
Whenever you start taking supplements, read the labels and see how you feel before taking a full serving.
Other Factors to Consider


Bottom Line
The supplement market can be especially difficult to sort out. Not only are there a lot of options with similar features, there are plenty of others with pseudoscience or exaggerated claims that try and take advantage of naive athletes. We not only weeded out the supplements that work, we specifically had to narrow the list down to only the very best of the ones that did.
There are many benefits to adding BCAA powder supplements into an athlete's regimen. However, many may be wondering if it is necessary to start using the supplement at all?
Leucine, isoleucine, and valine are three (out of the eight) essential amino acids that are not made in the body. Because they give that extra energy to the muscles and prevent muscle breakdown, it is important for those who lift, run or do any other physical activity to make sure they are getting these amino acids somehow.


Use
It's recommended to get leucine is 42 milligrams,19 milligrams of isoleucine, and 24 milligrams of valine. for every 2.2 pounds of your body weight. According to the NYU Langone Medical Center, the best sources of BCAA from our diet include eating meat, chicken, fish, dairy, and eggs. Women who get their daily protein of 46 grams and 56 grams for men will get enough BCAAs from their diet. However, those who are sick, injured may want to increase their BCAA intake. And since BCAAS help promotes muscle growth and repair muscles to decrease soreness post intense workouts, those who workout often should also make sure they get more than their recommended daily serving—which is where BCAA supplements come in.
Frequently Asked Questions
q:

What are the side effects of BCAA supplements?

a:

Taking too many branch-chain amino acids can reduce the number of certain hormones that make it to the brain, such as serotonin. This is can limit how good you feel post exercise. These sort of side effects should only occur when a BCAA supplement is taken inappropriately.
q:

Can I use BCAA powder with pre-workout supplements?

a:

Some report adverse effects when mixing pre-workout supplements such as elevated heart rates. You should read extensively about the content of both supplements before combining anything. We recommend avoiding any combination that contains a stimulant, such as caffeine, before a workout.
q:

When should BCAA supplements be taken?

a:

Because of their benefits, BCAA supplements can be taken before, during or after a workout. Many prefer to add to water and drink before and then after an intense workout for peak performance and recovery.
q:

Does the powder dissolve easily?

a:

Usually, but it depends on the brand of powder. Since powders that do not mix well tend to leave a chalky aftertaste and texture, we recommend avoiding powders that don't dissolve easily and quickly. This list won't feature many powders with this issue, although sometimes a really great product will have this issue and since it isn't the most important factor we will still leave it on the list.
q:

Is there an aftertaste?

a:

A: Some powders do have an aftertaste. We recommend selecting flavored powder that is intended to be mixed with water or mixing the flavorless powder into a smoothie or a shake to avoid flavoring issues with your BCAA powder.
q:

Does the powder result in stomach issues?

a:

The more potent powders can cause cramps and other issues with sensitive stomachs. The best way to combat this is to closely read the ingredient list. You can make sure to avoid powders containing any allergens such as gluten, soy, or dairy, as well as powders with stimulants which can also cause stomach problems.
Subscribe to our newsletters