10 Best Beach Shoes
last updated:
Nov 05, 2019
Beach shoes are a great addition to
your water wear
. They protect your feet for those longer walks or maybe you just prefer the comfort of shoes over sandy hot toes.
Either way, the 10 Best Beach shoe guide offers a solid line up,
protecting your feet from the elements
while still allowing you to enjoy the sun and sand. You can take these swimming and some even hiking if you're more into exploring the tropics. No matter, they are all a solid addition to your beach ball and towel.
Scroll through and check out what we came up with as well as the FAQs and criteria sections. All this info is there to help you find the best beach shoes currently available while getting you into the best option for your needs, faster.
In a Hurry? The test winner after 14 hrs of research

Aleader
Why is it better?
Made out of fabric
The soles are a thick rubber material
There is a lot of ventilation with the mesh design
Full foot coverage
Great traction in slippery conditions
Design allows for a ton of breathability
Solyte midsole is light, durable, and provides good performance
In a
Hurry? Editors choice:

Test Winner: Aleader

5
Researched Sources
1100
Reviews Considered
14
Hours Researching
20
Products Evaluated
Materials
Use
Durability
Versatility
By Default
Criteria Used for Evaluation


Materials
The biggest thing is to make sure the product you are looking at is quick drying, has good ventilation, can drain well, and most importantly that the material was made for use in water and can dry quickly. Materials that are inherently antimicrobial and antibacterial will make a difference, there are also options out there that are anti-odor. Nobody likes a stinky foot!
There are some materials that aren't specialized to which may work in some aspects but not in others. Plastic alone can be submerged into the water because it doesn't absorb liquids but and it will dry extra fast. However, it can get very hot in the sun and could actually have the potential risk to burn delicate skin. Additionally, the rubbing against the skin can cause irritation and depend on how your footwear is designed, if there isn't enough ventilation, the breathability will be much less. One thing is for sure, stay away from leather entirely. Leather and water are not friends.


Use
The type of shoe and the style you choose will depend on what your needs are. If you are going to be transitioning from rugged, uneven terrain over long distances, and need a ton of structure and support while you will also need water compatible properties, a solid sneaker like the product is going to be effective. If you are on a beach with soft sand and clearer water, perhaps you'd do well with aqua socks. If you are leisurely walking through easy flowing streams and placid lakes, you could do very well to have water sandals. Fishing in rough rivers or in walking in a part of the sea where there are many sea urchins or coral, full protection models will be the best for those purposes. Either way, it is never a bad idea to have a pair of specialized water compatible shoes with a bit of protection handy just in case you find yourself or your child in a situation that could potentially cause harm to your feet.


Durability
Durability could be similar to use in that depending on the activity you are doing, will define what model you need. Here though, the difference, is the question of do you need or want to be able to use your footwear for daily use or for other activities such as sports? If you do then you are looking at specific construction needs which may differ from casual use. In most instances, children are the likeliest to need a multifunctional shoe. Kids are all over the place and one minute they are playing in the dirt, the next they are running through a creek. Especially in the warmer months, there could be quick changes of environments that kids can get into at a blink of an eye. They may then run over to the playground and need support to climb and jump and run. In a case like this, you need to have a structured model with a very thick sole and anything light that can keep them moving more easily is always appreciated. For very little ones who are just starting to take steps and get comfortable walking on their own, you want to have something that isn't bulky, more simplistic and light so that they can maneuver them appropriately and keep standing tall with balance.


Versatility
People usually wear beach shoes, well, at the beach. But it's also nice to have a pair that is adaptable and can be used in other situations. Maybe there's a nice little restaurant at the beach that you want to eat lunch or have a drink at. It's nice if your beach shoes can be worn there and still help you look and feel stylish, not like some typical lame sunburned tourist. Or maybe you want to explore some rivers or waterfalls while on vacation. If you can wear your beach shoes while doing that it's a win because the fewer pairs of shoes you have to bring along with you to the beach or on your vacation the better. There's already enough to think about between towels and beach blankets and a cooler with snacks and drinks, if you can just have one pair of shoes to keep track of it will go a long way to helping you relax and enjoy your time at the beach.
For the most part we chose shoes that are adaptable and can be used in several different scenarios, whether it's at the beach (duh), while enjoying a meal and drinks at a casual restaurant, or exploring some cool rivers and waterfalls. We looked at the build, sole, durability, and style to determine how adaptable each product is and assigned it a score based on a compilation of all these factors.
Expert Interviews & Opinions
Most Important Criteria
(According to our experts opinion)
Experts Opinion
Editors Opinion
Users Opinion
By Default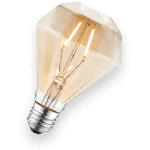 Go for a snug fit
When finding beach shoes, keep in mind that you want them to fit snug on your feet, while still being comfortable. It is vital to buy a pair of beach shoes with a rubbery thick soul. Otherwise, you might as well just wear socks.
Double check the sizing chart
When buying beach shoes online, always remember sizes vary with every company. It's smart to watch the measurment guide the company goes by, so you get the right fit. If it just so happens its in between two sizes always go for the bigger one.
Other Factors to Consider


Traction
Depending on where you are going to wear your footwear, will depend on what type of soles you will need to achieve the support and comfort you desire from that environment. Specifically, if you are wading through water it is important to have a sole that has a good amount of grasp and grip. Wet surfaces can be slippery so and uneven surfaces can have the ability to trip you up or roll your ankles. This is where the ability to gain a good grip on the ground affects your ability to keep your balance and stay standing up tall. If you are walking on a very hot surface like hot cement or sand, something that will be able to regulate the temperature of your foot as well as regulate it's own temperature not to get too hot as to burn your skin is important. The last thing is understanding how much flexibility you need. Some products have very thick soles but they are rigid and lack arch support or flexibility and in some environments that is what you need. However, if you are climbing a waterfall, for instance, you need that flexibility and grip to keep you safely ascending.
Frequently Asked Questions
q:

Why would you use beach shoes?

a:

These products are not only for delicate skin and feet of our little ones, but they are also very useful for adults in a variety of situations. Their purpose is to provide safety, structure, and comfort for your feet while you are moving about on surfaces that could be sharp, uneven, and pose a serious risk. When you are enjoying bodies of water, like lakes, rivers, streams, and oceans, there are many hazards beneath the surface. Rocks that can be sharp and slick, broken shells, glass and other debris even, and creatures that can pinch and sting. On the surface, and can get scorchingly hot, and these will allow airflow to keep your feet comfortable but will protect your skin from getting burnt. If you have little ones with delicate new skin, or elderly with delicate skin, or if you are exploring in an area where you cannot see what is down below, you'd do yourself good by having a pair on hand. Some destinations advise that you pack these footwear because their environments are particularly hazardous for bare feet.
q:

Can beach shoes be only used at the ocean?

a:

Most 'beach shoes' and specifically regarding the breadth of products we reviewed can offer much more practicality and functionality than just being used at the seashore. Many can be used as everyday wear. Many can be used in many environments and climates. A good amount of them is stylish enough for everyday wear, even for use during sports. A couple, like the Columbia Drainmaker III, can be used for hiking, swimming, on the sand, in the mud, really they can support a wide variety of activities. Pretty much all of them have great airflow to keep your feet comfortable, with a good amount of structure, and the option of wearing either with socks or without depending on the temperature.
q:

What are some other types of water friendly foot gear?

a:

There are a couple of specialized options that are designed to be used in the water.
Aqua socks a.k.a. Wet shoes are very tight neoprene products that envelop the foot, they are sticky with incredible surface adhesion abilities, they tend to keep heat inside so they stay warm, and the best part is that that skin-tight fit doesn't let debris, even as small as a crystal of sand inside. There are a good amount of positives with these models but where they are weak is in protection. They tend to be very slim and thin so the sole doesn't provide a ton of security in sharp and uneven terrain.

Water Shoes will be made of plastic or mesh, or another quick-dry textile that will allow breathability and decrease any issues of mold or bacteria. They have thicker soles that provide sturdier stepping and extra protection for the underfoot. Many times, they have a snug closure at the top so as to keep out debris.
Water Sandals are similar to the shoe style but they have less material and don't use a reinforced toe. These are the coolest option for feet but because of their structure and open design they will allow more debris to get in and the protection level of the foot all-around is also decreased. However, the bottoms of your foot should remain protected as these do don the thicker soles.
q:

What's the best way to care for my beach shoes?

a:

Thankfully it's pretty easy. We recommend rinsing them off with fresh water when you get home after going to the beach. This will remove salt water and sand, which can be corrosive and damaging over time. Other than that, relax, they're beach shoes.
q:

What are some design features to look for and to watch out for?

a:

Beach shoes that have large holes in the uppers tend to let in a lot of sand and small pebbles. These models are usally best for chilling by the pool or for going to the waterpark. Options that have a fine mesh upper do a better job of keeping out sand and other debris but these tend to be extremely lightweight and less durable than other shoes.

Also look for a secure strapping system and/or fit. When you're wearing these in the water they tend to get bigger and they can easily come off if you don't have the right fit.
Subscribe to our newsletters