Our Favorite Bike Lights Fully Reviewed
last updated
Mar 18, 2019
Riding a bike has countless benefits for you and the environment. Getting outside and exercising before and after work is great for your overall health, and can
improve your performance
in the office and all other areas of your life while reducing your carbon footprint. However, poorly lit roads and high traffic areas can pose danger to the cyclist. Getting set up with the proper safety equipment and learning to cycle defensively can help you safely get to and from where you're going in a healthy and fun way. Finding the proper bike light is essential for
bike safety
particularly when commuting in the fall and early winter. We reviewed the best head and tail lights for bikes to determine the best products for helping you see the road and be seen by motorists.
In a Hurry? The test winner after 12 hrs of research

Bright Eyes 1600
Why is it better?
1600 lumens at the highest setting
Easy to mount
Diffuser lens for wider light coverage
Long-lasting battery
3 light settings plus a strobe setting
Waterproof
In a
Hurry? Editors choice:

Test Winner: Bright Eyes 1600

5
Researched Sources
1550
Reviews Considered
12
Hours Researching
10
Products Evaluated
Effectiveness
Compatibility
Battery Life
Features
Value
By Default
Click here to see more
Our Favorite Bike Lights



1600 lumens at the highest setting
Easy to mount
Diffuser lens for wider light coverage
Long-lasting battery
3 light settings plus a strobe setting
Waterproof
Light angle may change with bumpy trails
The Bright Eyes bike light provides some of the strongest light on our list at 1600 lumens at its brightest setting. It features 3 brightness settings and a strobe mode for added visibility. Both the light and the battery pack are fully waterproof and provide hours of light coverage. An additional diffuser lens widens the spotlight to increase your visibility and make you more visible to other motorists. This light is not cheap but it is worth the investment for night riding and those with dark commutes.
Read more
Effectiveness and Light Strength
This light provides a strength of 1600 lumens at its highest setting, 900 lumens at medium and about 350 lumens at low. Users report the light feels as strong as a motorcycle headlight and the diffusing lens provides wide coverage that increases visibility for the rider and makes the rider more visible to cars.
Compatibility and Mounting
The mount is easy to set up and the angle of the light can be easily adjusted. Some users find the light moves somewhat easily and find it pointing further down as they ride. Many reviewers recommend mounting the light below the handlebars rather than on top for a more consistent, forward-pointing light.
Battery Life
The company reports that the battery should last over 4 hours at the highest setting, over 10 hours on medium and more than 26 hours on low.
Features
This bike light has three light settings and a strobe setting for added visibility. It is also fully waterproof and comes with a lens diffuser for wider light coverage.
Value
This bike can be found for between 50 and 100 dollars. That may seem expensive for a bike light but this is actually a reasonable price for a light of this strength. Users were impressed with the strong light, wide coverage, and reliable battery life.



Sturdy build
Double bulbs provide more flood lighting
Provides 1200 lumens of light
5 settings
Rechargeable with a micro-USB
The Cateye Volt is another very bright option for night riding and poorly lit commutes. The double bulb provides a wider flood area for improved visibility. Users find the 1200 lumen high setting more than sufficient for lighting the way and being seen by motorists. The sturdy build is a bit heavy but reviewers are impressed with this light's ability to hold its angle through bumpy roads and trails. It is a bit on the expensive side but the stable build and reliable battery will last for years.
Read more
Effectiveness and Light Strength
The Cateye Volt provides 1200 lumens of light at its highest setting. This is strong enough for dark roads and trails. Users who also own the 1600 lumen version find the difference negligible when it comes to lighting the road. The double bulb design also provides a wider area of coverage than your typical single-bulb, spotlight.
Compatibility and Mounting
The mount is solid with an adjustable angle that is handy for casual cycling. Reviewers report that the light maintains its angle even through bumpy trails and roads.
Battery Life
The battery lasts a long time and users report recharging is easy with the mini USB charger.
Features
This light has 5 different settings. In addition to a high, middle, and low, mode it also offers hyper constant for a wider beam and flashing light mode for daytime awareness.
Value
This light can be found for around $100. Users seem to agree that it is a better value than the even more expensive 1600 lumen model of the same light as it's almost as bright and the light maintains its angle better on bumpy roads.



250 lumens for a tail light
Long battery life
Smart sensor changes modes and brightness
Can be controlled through your smart phone
GPS
Expensive for a tail light
Smart features may not be necessary
This high-tech little taillight is packed with features to improve safety. At 250 lumens, the brightness is sufficient to be seen during the day as well night. Smart sensor technology monitors your environment and adjusts brightness and flashing as you enter busy intersections or areas of changing lights. The battery lasts up to 15 hours and can be conveniently monitored through a smartphone app. Finally, GPS location can be helpful in the event of a crash or stolen bike. The price point is a bit high but many urban commuters find this smart light to be worth the investment.
Read more
Effectiveness and Light Strength
The new ICON+ emits light at 250 lumens, 30% more than the original ICON. At 250 lumens, this is light is bright enough to be seen during the day.
Compatibility and Mounting
This light has a clip that can be used with a variety of surfaces. The included seat mount is designed to fit on round parts of the bike but additional mounts and adaptors can be purchased to work with the equipment you already have.
Battery Life
The battery on this little light can run for up to 15 hours. Users find this to be an accurate estimation when in practice and enjoy being able to track the battery life through their smartphone app.
Features
This smart light has an array of features to ease use and improve safety. It is equipped with a smart sensor that monitors the environment to adjust flashing patterns and brightness in areas of higher congestion or changing light. Bluetooth capabilities allow you to link your light to your smartphone to more easily control it and to check the battery level. Additionally, GPS location can alert you if your bike is moved or can send your location to an emergency contact in the event of a crash.
Value
The high tech smart features and impressive visibility on this tail light help to justify the hefty price tag. If you are looking for the top of the line tail light, look no further than the ICON+.
1800 lumens at the highest setting
Brighter than a car headlight
Ideal for very dark trails and endurance riding
Wide spot light
5 settings including a flashing setting
Long battery life
Sturdy build
8-Step battery gauge
Expensive
Overkill for commutes
The Niterider Pro Race Light is about as bright as it gets when it comes to bike lights. Providing a wide light area with 1800 lumens at its top setting, this light will help you see where you are going in even the darkest conditions. The light is lightweight, the mount is solid and it has four light settings to help you adjust as the evening gets darker. It has ample battery life with a gauge to keep you constantly updated. This light is ideal for endurance riding and racing when there is no city light to be seen. The hefty price tag may not be worth the money for the average commuter, but if you need the brightest light possible, this is the one.
Read more
Effectiveness and Light Strength
This high-intensity light is stronger than the average car headlight at its maximum strength of 1800 lumens. The light is designed to provide a wide angle of coverage for maximum visibility when riding unlit trails at night.
Compatibility and Mounting
The handlebar mount is lightweight and easy to adjust. This light can be mounted to a helmet as well but some riders find it a bit heavy for comfort on the head.
Battery Life
This light comes with a detachable and rechargeable battery. The battery should last 1.5 hours at the highest setting, three hours at 700 lumens, six hours at 400 lumens, and 25 hours at 80 lumens.
Features
The Niterider Pro has 4 brightness settings as well as a flashing mode for added safety. The 8-step battery gauge keeps you informed on how much battery life you have left so you can adjust accordingly.
Value
This bike light retails for over $200 so it's not meant to be for every consumer. The very bright light, sturdy design, and wide angle are a worthy investment for endurance riding through the night though. However, it may be overkill for a well-lit city commute. If you need this light, you know it and it's worth the money to you.



SteadyPulse mode combines a steady beam and attention-grabbing flashes
6 light modes
500 lumens at the highest setting
Easy-to-use handlebar mount
Inexpensive
Lower battery life
Not waterproof
The Cygolite Metro is ideal for urban riding, offering some unique modes to increase your safety and visibility. In addition to the traditional high, medium and low settings, this light also features a SteadyPulse mode. In SteadyPulse, the light maintains a steady beam while flashing brighter to grab the attention of passing motorists. This light is one of the less expensive options on our list but it is also water resistant as opposed to waterproof and may not last as long as some more expensive lights.
Read more
Effectiveness and Light Strength
At the highest setting, this light provides 500 lumens which is strong enough to light up a path at night or in the early evening. The spotlight helps you spot obstacles in your path but does not have as wide of a coverage area as lights intended for trail riding.
Compatibility and Mounting
The Locktite handlebar mount is very easy to use and stays in place while riding.
Battery Life
The battery lasts for 1.5 hours at the highest setting and up to 150 hours on walking (very low) mode. Typically you can expect to get 3-4 hours on medium or steady pulse mode.
Features
This light features 6 different light modes for improved safety. In addition to the standard high, medium and low, it also features a flashing DayLightning mode, a walking mode and the patent-pending SteadyPulse mode which provides a steady beam with attention-grabbing flashing at the same time.
Value
At around only $30, this is one of the least expensive options for a significant amount of light. The light is water resistant rather than waterproof and may not be as durable as some of the more expensive models however so if you live in a rainy area especially, it might not last that long unfortunately, but it's still a great way to get started without spending a lot of money.



6 light settings
Wide angle beam provides 120 degrees of light
Lightweight
Versatile rubber mounting rings
Not very bright for day time use
This affordable bike tail light offers 120 degrees of wide beam coverage with 6 steady and flashing settings to improve visibility. The light itself is very lightweight, mounts easily under your seat and is waterproof. The battery charges in 2 hours and provides up to 12 hours of light.
Read more
Effectiveness and Light Strength
Reviewers report this 100-lumen tail light appears bright and makes them feel safe while on the road. The COB LED light provides a wide beam with 120 degrees of coverage to ensure visibility.
Compatibility and Mounting
This tail light comes with 6 rubber mounting rings of various sizes so you can securely attach this light to any part of your bike, helmet or bag.
Battery Life
The battery charges fully in less than 2 hours and typically lasts between 5 and 6 hours depending on the setting.
Features
The Apace Vision includes 6 settings with three steady levels and three flashing modes.
Value
At under $20, this is an affordable and reliable tail light.



Rechargeable battery
Water proof
Light weight
Bright
Attaches easily
Can attach to bikes, strollers, wheel chairs, and more
Some said the mount isn't the best quality
Doesn't give you enough notice when it needs to be charged
The Cycle Torch Night Owl is a rechargeable bike light that comes with a free tail light. It is charged by using an included USB chord and can be charged with any computer, laptop, or phone charger. It attaches easily without the use of any tools. It also comes with a 100% money back guarantee for the first year.
Read more
Effectiveness and Light Strength
This light is 200 lumens. Consumers have said it is nice and bright, perfect for night time bike rides, or walks. It lights up your path, and lets you see if there are any other people around. It has four different light settings, and one is a flashing mode to let cars know where you are.
Compatibility and Mounting
The Night Owl easily attaches to your bike without the the use of any tools. It attaches to your handlebars in seconds and comes off just as easily.
Battery Life
The battery life is guaranteed for over two hours running on high, and of course it will last longer on a lower setting. Consumers have said they have used it for a full week without needing to charge it. That was with using it for almost an hour each day. You can recharge it with a USB cord and it also charges pretty quickly. Less than an hour for a full charge from a dead battery.
Features
The Night Owl is a rechargeable bike light, that is charged using a USB chord so you can use any USB charger around the house. It has a universal fit so you can also use it on strollers, kids bicycles, wheelchairs, scooters, and so on. It comes with four different light settings, including a flashing feature to show other vehicles or riders where you are. It is lightweight at only 80 grams. It is also waterproof. It's IPX5 rated, which means it is completely covered if you get caught in the rain.
Value
This bike light is relatively low in price. Especially since it includes a great tail light for free. It is also risk-free because it comes with a money back guarantee.
Bright 100 lumen red light
6 flashing modes for attention-grabbing visibility
Good battery life
Clip mount for versatile application
Works for day and night time use
Round seat mount does not work on all parts of the bike
This Cygolite tail light emits a 100 lumen red light and comes with 6 attention-grabbing day and night time modes to make sure you are seen. Users are impressed with the high visibility of this light, particularly during the day. They find that the battery lasts a long time and does not require frequent charging. The clip mount is easy to attach to a saddlebag, backpack or the included seat mount.
Read more
Effectiveness and Light Strength
The Hotshot tail light emits a bright red light at 100 lumens. Users report impressive visibility from far away.
Compatibility and Mounting
The back clip on this light attaches easily to a saddlebag, backpack or the included seat mount. The included seat mount is hard plastic and only attaches to round areas on the bike which is a downfall for some cyclists.
Battery Life
The battery life on this little light lasts a long time and is easily charged with micro USB. The company reports it can last up to 270 hours on the lowest setting but in practice, users with a regular commute find themselves charging about once per week.
Features
The 6 night and day modes of this tail light enhance visibility and improve safety. Settings include a steady light, Zoom, Daylighting, triple flash, random flash and Cygolite's signature SteadyPulse to grab attention and make sure you are seen.
Value
This tail light falls can be found for under $40. While it is much more expensive than a cheap reflector, many users find this bright light a worthy investment for their safety.
9

. Light & Motion Urban 650
Built-in battery pack for less bulk and wires
Easy to mount
Versatile mounting options
Amber side lights for added safety
650 lumens at the highest setting
Not the longest battery life
This Light & Motion light is perfectly suited for the evening commuter. The maximum 650 lumens provides bright light to help you see the road in front of you while amber side lights make you more visible to passing motorists. The built-in battery pack makes mounting this streamlined light very easy but it does cost a bit in the amount of battery life per charge.
Read more
Effectiveness and Light Strength
At the highest setting this light emits 650 lumens on high, 300 lumens on medium, and 150 lumens on low.
Compatibility and Mounting
This Light & Motion light has a built-in battery pack for simple mounting. The standard handlebar mount is simple to strap on and use. This light is also compatible with a variety of different mounts such as a helmet mount, GoPro mount, and hand mount.
Battery Life
Due to the internal battery pack, this light does not have the longest lasting battery. It typically will last 1.5 hours at the highest setting and 6 hours at the lowest.
Features
This light is fully waterproof and features amber side lights to make your presence known when riding alongside cars. In addition to the three brightness settings, it has a pulse mode for daytime use.
Value
At around $80, this is not a budget option but a powerful, reliable, and durable light that is great for urban riding.



Projected laser image creates your own bike lane
Not the strongest light
Not a stand-alone option
The innovative Candace2 Laser projects an set of bike path markings behind you as you ride to warn cars and other bicycles of your approach. This handy safety feature can be a lifesaver at busy intersections. This combined with the 300-lumen headlight can maintain its battery for 2 hours at full power and can last up to 13 hours at a lower setting.
Read more
Effectiveness and Light Strength
This is not the strongest light out there, not even rating in lumens, just with 5 LED bulbs. That's the way it's designed however, as it's not meant to be bright so much as project a simulated bike lane behind you as you ride..
Compatibility and Mounting
The mount is easy to set up and remains in place.
Battery Life
It's powered by 2 AAA batteries which aren't included and are reported to last for between 20-30 hours of life.
Features
The selling point of the Candace 2 is the simulated bike lane it projects behind you as you ride. The light itself is also waterproof.
Value
Coming in at under $10, this is a super inexpensive light. While it's not meant to be your only source of light, and we definitely recommend having something to light the road in front of you as well, at this price it's a no-brainer to add this to your biking safety gear.
Criteria Used for Evaluation


Effectiveness
When you are choosing a bike light for your early morning and late-night rides you want a light that is effective as well as reliable. The last thing you want is to be out for a ride and your light to suddenly die out days after you just replaced the battery! Your light needs to be effective and needs to illuminate the way ahead of you so you can see obstacles and hazards soon enough to safely react and avoid them. The products featured on our list have all been chosen based in part on their effectiveness and their reliability when you need light the most!
Modern bike lights are lit by LEDs (Light Emitting Diodes) the strength of which is rated by lumens. Lumens are a measure of how much light is passing through an area per second. So, the higher the lumens, the brighter the light. City commuters riding in well-lit areas no later than dusk can get away with 100 to 200 lumens while those hitting rural routes or mountain bike trails at night will want over 1000 lumens.


Compatibility
Your bike should already be compatible with whatever light you purchase, but before you buy, make sure you have a plan for how you're going to attach the lights. It is important to ensure your light can easily be attached to your bike and that it will easily fasten and stay secured in place as you ride. Most light have adjustable attachments so you can affix it wherevers you need to on your bike, but it is always a good idea to check to make sure. You also need to think about how the light will illuminate and make sure you can position it correctly on your bike to the get the best coverage. Every light we chose to feature here has high reviews for its compatibility with different style bikes as well as its ease of use!
Bike lights vary based on the cost and strength. The more powerful headlights typically require an external battery pack which also needs to be mounted on the bike. These packs are typically lightweight and easy to attach but it does require some additional assembly and know how. Most headlights attach easily and securely. If you are mountain biking or hitting rougher trails, you will want to ensure your mount is very stable and will not change angles or move around as you go over bumps. Tail lights typically have a clip on the back and can easily be attached to an additional mount under the seat or to a backpack or helmet.


Battery Life
You don't want your light dying on you in the middle of an unlit road. Battery life is very important when it comes to your bike light. Higher lumen lights typically have an external battery pack to help them hold a charge longer. Smaller lights that come as a single unit are easier to mount and recharge but don't tend to hold a battery life quite as well.
Think about the way you use your bike. Do you do a lot of late night and early morning rides where you need a bright light? Or is it an occasional thing you do now and then? The frequency of your need for a bike light may help you determine if a larger light with a better battery life is needed or if you can get away with a smaller light that has a battery that needs more frequent battery changes. We made sure to include large and small light for you and they all have some of the best battery life seen on the market today!


Features
While bike lights are fairly basic in their role and there is not a lot of variation in how they work- you may be surprised to see all the various features you can find! Size and positioning, brightness, colors, and other special features can affect how the light looks and how well it works and how easy it is for you to use. Here at RunnerClick, we reviewed these bike lights and feel that these ten here are the best on the market when it comes to the key features you will benefit from!
Most lights feature multiple brightness settings as well as some flashing modes to help grab the attention of riders. Higher tech lights such as the CYCLIQ Fly12 and the See.Sense ICON+ have additional features such as built-in cameras, Bluetooth compatibility, GPS location and smart sensors that automatically adjust your lighting. These features are great for convenience and safety. However, for the average commuter, these features may be overkill and they add significant cost to your light.


Value
We carefully considered the true overall value of these bike lights and not just the price tag affixed to them. Too many people confuse one with the other and it can really cost them in the long-run. We wanted to make sure you see the difference between value and price. The price of a bike light is how much you end up paying for it. The value of a bike light is seen in the benefits you get from being able to see where you are going in the dark! All of these bike lights are affordable and will serve you well so take a look and find the one that is right for you!
Staying safe with one of these bike lights won't break the bank. They range in price from about $25 to $80 so while they're not dirt cheap, they won't break your wallet either, and the bottom line is that if you're going to be biking when it's dark out, you need to protect yourself as much as possible by biking defensively and making sure you can see and be seen. We only included lights on our list that both we and reviewers felt represented a good value for your money. Check out the reviews for more information.
Expert Interviews & Opinions
Most Important Criteria
(According to our experts opinion)
Experts Opinion
Editors Opinion
Users Opinion
By Default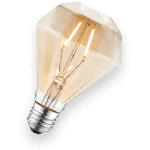 Safety, Safety, Safety
You are obviously concerned about safety if you want to put a light on your bike, so you can see and can be seen by others. It is just as important to protect yourself by utilizing other bicycle safety equipment such as; bike helmets, riding gloves, reflective clothing, as well as quality eye protection.
Different riding conditions call for different lights.
Riding on city streets that have some light? You will need a light bright enough to be seen in those conditions. Be sure to add a red light to the back of your bike so you can be seen from behind. Riding off road? Consider a headlamp so you can see where your head is looking.
Daytime lights.
Just like how cars today often have day time head lights on to help improve the chances of them being seen when on the road, even in the daylight, the same principle can hold true for bikes. Some riders choose to use their bike lights for their daylight rides to help ensure motorists can see them. This means the battery will wear down faster but for some riders the added safety benefits are well worth replacing the battery a little more often. So, if you want an added safety measure to try while you are out for a run, flip your bike light on and let it tell everyone where you are!
Other Factors to Consider


Use
Before buying be sure to think about when and where you'll be riding your bike. This is probably the most important factor when choosing a bike light because it will determine the power and type of mount you will need. The urban commuter traveling on well-lit roads relies more heavily on their bike light to make themselves seen by other motorists. You can get away with a lower-lumen light but may want to invest in attention-grabbing features such as flashing modes or even the projected laser of our #10, the Blaze Laserlight to make sure you are seen in congested areas. If your commute includes poorly lit rural roads or trails, a stronger light with a wider angle is essential to help you avoid obstacles in the road. Mountain bikers and endurance riders who ride through the night will want to invest in the highest power lights out there, such as the NiteRider Pro, to give them maximum visibility of the trail ahead while they travel at high speeds.
Frequently Asked Questions
q:

When should I use flashing mode vs. a steady light?

a:

Flashing modes are typically recommended for daytime use as a steady light will not do much to make you seen while it's light out. At night, a steady light is a better option than a flashing light, especially if it's high powered, which can be distracting and dangerous for oncoming traffic.
q:

What else do I need to be safe on my bike?

a:

A helmet that fits properly is the most important safety feature you can have. Reflective features and brightly colored clothing can also add to your visibility and safety. We also highly recommend taking a defensive biking course if at all possible, or at least watching some YouTube videos on the subject.
q:

Are these lights rechargeable?

a:

With the exception of #10 the Candace 2, all of the bike lights on our list are rechargeable and come with all the cords and accessories needed to keep it charged. With technology being what it is today, most of them come with simple USB cords that allow you to charge the light with either a computer or traditional wall socket.
q:

Are these lights weatherproof?

a:

Especially if you live and/or ride in a place with a lot of rain you'll want to invest in a light that is waterproof and well-protected for the environment. Almost all the lights on our list are waterproof, although some have been reviewed as lasting longer than others, with better or worse levels of construction and durability for each product. We included this information in each review, so be sure to double check for the light or lights you're most interested in.
q:

Can I move my light from one bike to another?

a:

Most bike lights are adjustable and removable so yes you should be able to move it from one bike to another if needed. Be advised though that some lights take a little bit to get in place and fasten and may need to be adjusted for proper illumination before your trip, so it is best to not wait to the last minute to move a bike light if you know you are going to need to do so.
Subscribe to our newsletters