10 Best Bike Lights Fully Reviewed
last updated:
Apr 15, 2021
Bike Lights are a great investment for those that ride regularly. Whether you're
riding through the city
or the back roads, making yourself more visible to traffic or other low visibility hazards is just smart bicycling.
The 10 Best Bike Lights offer a variety of what consumers have found to work best for them. From smart designs to compact,
streamline LED flashers
, there is a bike light perfect for your needs. We did tons of research to make sure we are offering you the most current and best options available.
Scroll through and see what we came up with so you can get your bike set up to keep you safe at night. You can also check out our FAQs and criteria sections for more info and answers to those commonly asked questions. It is all there to assist you in finding what you need.
In a Hurry? The test winner after 12 hrs of research
Bright Eyes 1600
Why is it better?
1600 lumens at the highest setting
Easy to mount
Diffuser lens for wider light coverage
Long-lasting battery
3 light settings plus a strobe setting
Waterproof
In a
Hurry? Editors choice:
Test Winner: Bright Eyes 1600

5
Researched Sources
1550
Reviews Considered
12
Hours Researching
10
Products Evaluated
Effectiveness
Compatibility
Battery Life
Features
Value
By Default
Click here to see more
Criteria Used for Evaluation

Effectiveness
When you are choosing a bike light for your early morning and late-night rides you want a light that is effective as well as reliable. The last thing you want is to be out for a ride and your light to suddenly die out days after you just replaced the battery! Your light needs to be effective and needs to illuminate the way ahead of you so you can see obstacles and hazards soon enough to safely react and avoid them. The products featured on our list have all been chosen based in part on their effectiveness and their reliability when you need light the most!
Modern bike lights are lit by LEDs (Light Emitting Diodes) the strength of which is rated by lumens. Lumens are a measure of how much light is passing through an area per second. So, the higher the lumens, the brighter the light. City commuters riding in well-lit areas no later than dusk can get away with 100 to 200 lumens while those hitting rural routes or mountain bike trails at night will want over 1000 lumens.

Compatibility
Your bike should already be compatible with whatever light you purchase, but before you buy, make sure you have a plan for how you're going to attach the lights. It is important to ensure your light can easily be attached to your bike and that it will easily fasten and stay secured in place as you ride. Most light have adjustable attachments so you can affix it wherevers you need to on your bike, but it is always a good idea to check to make sure. You also need to think about how the light will illuminate and make sure you can position it correctly on your bike to the get the best coverage. Every light we chose to feature here has high reviews for its compatibility with different style bikes as well as its ease of use!
Bike lights vary based on the cost and strength. The more powerful headlights typically require an external battery pack which also needs to be mounted on the bike. These packs are typically lightweight and easy to attach but it does require some additional assembly and know how. Most headlights attach easily and securely. If you are mountain biking or hitting rougher trails, you will want to ensure your mount is very stable and will not change angles or move around as you go over bumps. Tail lights typically have a clip on the back and can easily be attached to an additional mount under the seat or to a backpack or helmet.

Battery Life
You don't want your light dying on you in the middle of an unlit road. Battery life is very important when it comes to your bike light. Higher lumen lights typically have an external battery pack to help them hold a charge longer. Smaller lights that come as a single unit are easier to mount and recharge but don't tend to hold a battery life quite as well.
Also worth reading: "Best bike panniers"
Think about the way you use your bike. Do you do a lot of late night and early morning rides where you need a bright light? Or is it an occasional thing you do now and then? The frequency of your need for a bike light may help you determine if a larger light with a better battery life is needed or if you can get away with a smaller light that has a battery that needs more frequent battery changes. We made sure to include large and small light for you and they all have some of the best battery life seen on the market today!

Features
While bike lights are fairly basic in their role and there is not a lot of variation in how they work- you may be surprised to see all the various features you can find! Size and positioning, brightness, colors, and other special features can affect how the light looks and how well it works and how easy it is for you to use. Here at RunnerClick, we reviewed these bike lights and feel that these ten here are the best on the market when it comes to the key features you will benefit from!
Most lights feature multiple brightness settings as well as some flashing modes to help grab the attention of riders. Higher tech lights such as the CYCLIQ Fly12 and the See.Sense ICON+ have additional features such as built-in cameras, Bluetooth compatibility, GPS location and smart sensors that automatically adjust your lighting. These features are great for convenience and safety. However, for the average commuter, these features may be overkill and they add significant cost to your light.

Value
We carefully considered the true overall value of these bike lights and not just the price tag affixed to them. Too many people confuse one with the other and it can really cost them in the long-run. We wanted to make sure you see the difference between value and price. The price of a bike light is how much you end up paying for it. The value of a bike light is seen in the benefits you get from being able to see where you are going in the dark! All of these bike lights are affordable and will serve you well so take a look and find the one that is right for you!
Staying safe with one of these bike lights won't break the bank. They range in price from about $25 to $80 so while they're not dirt cheap, they won't break your wallet either, and the bottom line is that if you're going to be biking when it's dark out, you need to protect yourself as much as possible by biking defensively and making sure you can see and be seen. We only included lights on our list that both we and reviewers felt represented a good value for your money. Check out the reviews for more information.
Expert Interviews & Opinions
Most Important Criteria
(According to our experts opinion)
Experts Opinion
Editors Opinion
Users Opinion
By Default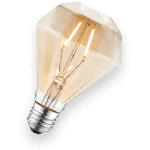 Safety, Safety, Safety
You are obviously concerned about safety if you want to put a light on your bike, so you can see and can be seen by others. It is just as important to protect yourself by utilizing other bicycle safety equipment such as; bike helmets, riding gloves, reflective clothing, as well as quality eye protection.
Different riding conditions call for different lights.
Riding on city streets that have some light? You will need a light bright enough to be seen in those conditions. Be sure to add a red light to the back of your bike so you can be seen from behind. Riding off road? Consider a headlamp so you can see where your head is looking.
Daytime lights.
Just like how cars today often have day time head lights on to help improve the chances of them being seen when on the road, even in the daylight, the same principle can hold true for bikes. Some riders choose to use their bike lights for their daylight rides to help ensure motorists can see them. This means the battery will wear down faster but for some riders the added safety benefits are well worth replacing the battery a little more often. So, if you want an added safety measure to try while you are out for a run, flip your bike light on and let it tell everyone where you are!
Other Factors to Consider

Use
Before buying be sure to think about when and where you'll be riding your bike. This is probably the most important factor when choosing a bike light because it will determine the power and type of mount you will need. The urban commuter traveling on well-lit roads relies more heavily on their bike light to make themselves seen by other motorists. You can get away with a lower-lumen light but may want to invest in attention-grabbing features such as flashing modes or even the projected laser of our #10, the Blaze Laserlight to make sure you are seen in congested areas. If your commute includes poorly lit rural roads or trails, a stronger light with a wider angle is essential to help you avoid obstacles in the road. Mountain bikers and endurance riders who ride through the night will want to invest in the highest power lights out there, such as the NiteRider Pro, to give them maximum visibility of the trail ahead while they travel at high speeds.
Frequently Asked Questions
q:

When should I use flashing mode vs. a steady light?

a:

Flashing modes are typically recommended for daytime use as a steady light will not do much to make you seen while it's light out. At night, a steady light is a better option than a flashing light, especially if it's high powered, which can be distracting and dangerous for oncoming traffic.
q:

What else do I need to be safe on my bike?

a:

A helmet that fits properly is the most important safety feature you can have. Reflective features and brightly colored clothing can also add to your visibility and safety. We also highly recommend taking a defensive biking course if at all possible, or at least watching some YouTube videos on the subject.
q:

Are these lights rechargeable?

a:

With the exception of #10 the Candace 2, all of the bike lights on our list are rechargeable and come with all the cords and accessories needed to keep it charged. With technology being what it is today, most of them come with simple USB cords that allow you to charge the light with either a computer or traditional wall socket.
q:

Are these lights weatherproof?

a:

Especially if you live and/or ride in a place with a lot of rain you'll want to invest in a light that is waterproof and well-protected for the environment. Almost all the lights on our list are waterproof, although some have been reviewed as lasting longer than others, with better or worse levels of construction and durability for each product. We included this information in each review, so be sure to double check for the light or lights you're most interested in.
q:

Can I move my light from one bike to another?

a:

Most bike lights are adjustable and removable so yes you should be able to move it from one bike to another if needed. Be advised though that some lights take a little bit to get in place and fasten and may need to be adjusted for proper illumination before your trip, so it is best to not wait to the last minute to move a bike light if you know you are going to need to do so.
Subscribe to our newsletters