Best Bike Lubes Reviewed & Rated for Quality
last updated
Feb 09, 2019
Looking for the best bike lubes? Keeping your bike properly lubricated is one of the most important factors when it comes to keeping it operating smoothly and efficiently. The reason it's so important to keep the moving parts of your bicycle, and especially its chain, well lubricated is that it seals the gaps in the chain, preventing dirt and grime from getting in, causing friction, gumming up the works, and negatively affecting your bike's performance.

We researched and rated the top bike lubricants on the market today so that you can find the one that's best for you and spend more time riding and less figuring out what the best product is. So scroll down and read on to find the top 10 bike lubricants, and we'll see you on the road or trail.
In a Hurry? The test winner after 17 hrs of research

Finish Line
Why is it better?
Can be used in all types of conditions
Does not attract dirt or grime
Will prolong the lifespan of your chain
Affordable
In a
Hurry? Editors choice:

Test Winner: Finish Line

9
Researched Sources
1200
Reviews Considered
17
Hours Researching
21
Products Evaluated
Effectiveness
Ease of Use
Durability
Weather Resistance
Value
By Default
In Depth Review Top 10
Finish Line
Tri-Flow
DuPont Teflon
White Lightning
ROCK N ROLL IT!!!
WD-40 BIKE
Park Tool
Boeshield T-9
Eco Sheep
Pro Link by Pro Gold
Table of contents
Criteria Used for Evaluation
Other Factors to Consider
Frequently Asked Questions
Sources
Our Favorite Bike Lubes
Can be used in all types of conditions
Does not attract dirt or grime
Will prolong the lifespan of your chain
Affordable
Difficult to apply due to water-like viscosity
This is one of the best and most well-known types of lubricants that is out on the market today. It's used and respected by many athletes to maintain their bikes. It works wonderfully in a variety of conditions as long as it is used in the right way. Although it's considered a dry lubricant, it goes on wet and then dries to a wax-like protective surface.
Read more
Dust Free
It will be wet when you first apply it. However, after a while, it will dry up to form a wax-like film structure that will help keep your chain clean at all times since it does not attract dust.
Synthetic Oil
The contents of this lube will improve the performance of your bike and polish the surface of your chain to make it look and operate as good as new.
Cost and Value
If you love cycling on the roads as well as off-road, you will not find anything better than this product. It will prolong the efficiency of your ride in any kind of cycling conditions.
Softens, cleans and removes dirt contaminants
Can be applied on hard to reach areas
Protects moving parts against rust and wear and tear
Prolongs chain life to minimize maintenance and repair costs
Poorly designed container
The Tri-Flow lubricant is designed with a formula that will help soften, clean and eradicate dirt and other contaminants from the bicycle chain. As an athlete who is looking to improve your running game, this will help maintain your gear and improve your workout routine.
Read more
Light Viscosity
This oil has a light viscosity that makes it easy to apply, even on the hard to reach moving parts of the gadget.
Advanced PTFE Additives
The additives in the lubricant lengthen the protection this product provides against rust, corrosion, moisture and the damage that may result from friction on the moving parts of the bicycle.
Cost and Value
With this affordable lubricant, you will not have to worry about extreme temperatures and their effects on the product. It provides optimum lubrication all the way through your chain. The product is also easy to apply and it has good penetration when applied to access the hard to reach areas of your bike's moving parts.



Leaves no stains behind once applied
Water-resistant and will not easily come off in the rain
Protects moving parts against wear
Does not attract dust
Low viscosity makes it run off the parts it is applied to
Compared to several other varieties that are available on the market, this product is really easy to use. It will help you maintain your bike for a long time to come, and is from one of the most trusted names in high-quality lubricants.
Read more
Dry Lubricant
This product will help keep off dirt or dust. Therefore, it is best used in dry conditions.
Wear Protection
This brand contains elements such as Moly and Teflon that help protect the moving parts wearing out regardless of how long the bicycle will be used.
Cost and Value
This item would definitely give you good value for your money. The product leaves no stains behind when it is applied and is water-resistant, something that guarantees the consumer a fun time when cycling in any conditions.
Sheds off dirt to leave the bicycle running smoothly
Self-cleaning action)
Easy to apply
Doesn't attract dust
It can be a bit messy if not left to dry after it is applied
White Lightning comes in a dropper bottle so not only is it effective in keeping your chain working well, it's also easy to apply. It goes on wet then dries to a thin film which protects without attracting additional dirt and grime.
Read more
Self-cleaning Action
This lube will automatically clean your chain of any form of dirt or grime to leave it sparkling and moving smoothly.
Easy Application
The squeeze bottle makes it very easy to apply to the chains.
Cost and Value
For its price, this is a very good product to buy. Once applied the product leaves behind a wax film that will not attract dust or dirt. The product sheds off dirt while you're riding to leave the chain clean and running effortlessly.
Can be applied to different kinds of cycling conditions
Cleans the moving parts to leave them sparkling
Reduces chain noise significantly
This versatile product can be used in all conditions especially rough terrain and track that most free runners are used to. It is appropriate for both road and mountain bikes.
Read more
Multifunctional
This product serves two functions when used on the bicycle. It lubricates the moving parts for improved efficiency and it cleans the parts on which it is applied.
Proficient
This product guarantees the consumer a smooth ride with no squeaky sounds that may be quite irritating if not dealt with in due time.
Cost and Value
This product is priced as a good value. It will help polish the moving parts to make them look like new. Whatever terrain you plan to ride on, this lubricant would suit your smooth and efficient cycling needs.



Reasonably priced
Can be used in a variety of conditions
Easy to apply
Prevents squeaks
Contains corrosion inhibitors that would prevent rust thus extending the lifespan of the chain
Minimizes friction thus improving efficiency
Poorly designed spray bottle
This lubricant will help improve the performance of your bike when used in varied weather conditions including wet and dry conditions. This product is easy to apply and it helps a cyclist minimize squeaks during their rides. Most important of all, it will prolong the lifespan of your chain if it is used in the proper manner.
Read more
Corrosion Inhibitors
This product has corrosion inhibitors that prevent rust, improve performance and extend the duration you would use your chain.
Minimizes Friction
This item prevents damage that may result from consistent friction experienced on the chains because it minimizes friction. It has no wax elements that may build up in the chain links to reduce efficiency. This product gives the consumer the confidence of being able to ride in any kind of conditions without worrying about the chains malfunctioning before the journey is complete.
Cost and Value
This brand has been tested and approved by professionals in different fields something that assures consumers of a quality product. Plus, it's still WD-40, which is awesome for using on all kinds of different things so it's multi-purpose and you get many uses out of it.
Easy to use or apply
Can be used in wet and dry conditions
Reduces friction and extends the lifespan of your gear
Prevents rust
Attracts a few dust particles
This lubricant is very effective and sold at an affordable price. In addition, it is easy to apply making it the choice of many consumers, especially professional athletes with high-end gear.
Read more
Versatile
This product can be used in a variety of conditions whether wet or dry. You won't need to worry about the conditions when using this brand and can even use it when bike hiking.
Efficient
The oil penetrates well on the moving parts to minimize friction and extend the lifespan of the parts.
Cost and Value
This product is necessary if you know what is good for your favorite equipment. The product easily displaces moisture to protect the moving parts from corrosion and rust that reduce the efficiency of your equipment.
Very effective protection
Versatile, use on cables, boats, household uses
Good value
Bottle nozzle doesn't work well
This option was first developed by Boeing to be used in aircraft components. If it's good enough for a 747, it's gonna work pretty good for your bike. It can be used on your brake cables and any other components that need protection making it more versatile than other options. We found a couple of complaints about the nozzle design, and it's not the best for super dusty conditions, but as an all-around lubricant this is one of the best products on the market.
Read more
Effectiveness
Reviewers raved about how well this product works in keeping everything from your bike chain to your brake cables and more operating great. We also found a lot of reports of people using it on ATV's, boats, door hinges, and more and getting great results.
Ease of Use
This seems to be the weakness of this otherwise great product. Several reviewers noted that the nozzle design doesn't work well and suggested getting a cheap squeeze bottle at the hardware store and pouring the lube into that.
Durability
The company claims that it will last for months between applications. User experience backs this up, although if you live in a dusty area you will need to clean and reapply the product much more often.
Weather Resistance
It holds up well to moisture but in dusty areas it's not the best choice.
Value
It's not the cheapest option but it won't break the bank and you get what you pay for.



Eco-friendly, non-toxic, biodegradable
Effective
Really easy application
Easy to clean
Good value
Some users felt it attracted a lot of dust and dirt and was more suitable for road biking than mountain biking
This is a really cool option that is made from the oil from sheep's wool when they are sheared for the summer heat. Each year bike owner's apply over 6 million gallons of petroleum-based lubricants to their bikes which makes an activity that should be green, well, not so much. This product seeks to improve that, and not only is it eco-friendly, non-toxic, and completely biodegradable, but most reviewers found it to be extremely effective.
Read more
Effectiveness
Most users found this option to work just as well, if not better than standard petroleum-based options. A couple of people felt like it attracted dirt in extremely dusty environments and was better suited to road cycling than mountain biking, but for the most part it works really well for its intended use and one user even brought an old bike sitting in her yard back to life with this when traditional products had failed her.
Ease of Use
The brush applicator makes application a cinch and also helps to prevent the product from dripping all over the place. It also cleans up easily with just soap and water unlike other products which can be difficult to clean and require even more petroleum-based products to remove.
Durability
For the most part users felt it lasted a long time between applications, although some complained of it attracting a lot of dirt.
Weather Resistance
Just like sheep, this one is water-proof. However if you typically bike in very dusty environments you might want to look at other options.
Value
Despite being different and made of something that is seemingly difficult to source this one is in line with the price of other similar products.



Very effective
A little goes a long way
Good value
It has a very loyal following which says a lot
Some felt the viscosity was too low
Users loved how effective and long-lasting this product is, and many stopped using both chain cleaners and lubes and just use this to both clean and lubricate. The bottle does have some application and leakage problems but those are easily fixed by purchasing an inexpensive plastic applicator bottle at the hardware store.
Read more
Effectiveness
Most users found this to work really well for keeping their chain and other moving parts on their bike in great shape. It's great for use in dry and dusty conditions without attracting too much dirt which is rare for a product of this type.
Ease of Use
While it's highly effective at cleaning and lubricating bike chains and other moving parts the bottle leaves something to be desired. There were a couple of reports of it leaking, as well as some others who had difficulty applying it. We recommend purchasing a separate squeeze bottle and pouring the lube into it, because it really is a good product that can benefit the user.
Durability
Users reported being able to go several hundred miles between applications without a large drop off in performance.
Weather Resistance
Users reported it standing up to water and other moisture sources quite well.
Value
A little of this stuff goes a long way, so long as you follow the instructions and use it a drop at a time on each link in your chain.
Criteria Used for Evaluation


Effectiveness
Obviously, one of the most important criteria to look at when shopping for a good bicycle lubricant is its effectiveness at keeping your chain running smoothly. It needs to work and work well otherwise your chain won't operate efficiently, you'll lose power, the bike may squeak while you're riding it, and you'll end up spending more money on bike repair and maintenance than is really necessary.
Another important function that some, but not all, bike lubricants have is that they will actually clean and polish the chain while it's in motion, returning it to a like-new condition. We gave products that have this feature a higher effectiveness rating in our reviews, but it's not necessary to have this feature in order to make a bike lubricant high quality, it's more of an added bonus when it happens.


Ease of Use
A good bicycle lubricant will be easy to use, not only for the sake of convenience and cleanliness but also because it makes it more likely that you will consistently use it on your bike. No matter how good a lubricant is, it doesn't do any good if you don't use it!
The products on our list come in either dropper bottles or spray cans, both of which are easy to use. We also looked at the viscosity of each product, because if a lube has a lower viscosity (is watery) it is more likely that not all of it will stick to the chain and it will fall to the floor or ground and possibly make a mess. We want you to enjoy maintaining your bike, not feel like it's an inconvenient and messy job, so we rated products that were both easy to apply and stayed on well with a higher ease of use score.


Durability
It's no good lubricating your bike chain only to have the effects last for less time than it takes to strap on your helmet. Most every bicycle lubricant is formulated differently, and it's that formulation that determines how durable and long lasting an application lasts. We strove to only include products on our list that reviewers have rated as being durable.
Formulations made specifically for road bikes tend to last longer than those made for mountain bikes. However, the ones made for mountain bikes typically do a better job of keeping large pieces of dirt and grime out of your chain because that's what is necessary when you're flying through some sweet single track kicking up dust. Conversely, road bike lubes need to last for the many, many miles that these type of cyclists will put on their bikes in a single training session.


Weather Resistance
If you often find yourself caught in the rain during a cycling session, or you live in a very rainy and/or humid environment, you should definitely take into account the amount of weather resistance each lubricant offers. You don't want to get caught in a little bit of rain or even just go through a couple of puddles and have all of your chain lubrication wash off.
Another thing to think about is if you are biking in a very dry place you will want to go with a dry lubricant. These go on wet but dry to a film-like layer. What's really great about this option is that it won't attract dust like a wet lubricant can. Dry lubes don't stay on as long however, and need to be reapplied much more often than the wet types.


Value
If you're reading this you're most likely concerned with the value you'll be getting for your money. Unless you're Lance Armstrong and you can afford to buy just the best of the best all the time, it's important to get the most bang for your buck with any product you buy.
Some of the products on our list are more expensive than others, but they still offer you a great value or we wouldn't have included them. A couple of them are actually able to be used in several applications besides just on your bike, which makes them an even better value. Take a look at the value ratings in the review for each product to find out more.
Expert Interviews & Opinions
Most Important Criteria
(According to our experts opinion)
Experts Opinion
Editors Opinion
Users Opinion
By Default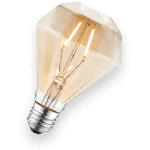 The Proper "Tool" for the Job!!
A lot of people think that any old household oil or lubricant will do the job, but using a lubricant that's designed for bike parts has a lot of advantages. Since they're designed especially for bikes, they're better at handling the near constant movement and exposure to dirt and dust that a bicycle chain experiences during your ride, reduce long-term wear and tear, all while saving you money and time on maintenance and keeping your bike on the road where it belongs.
Wet, Dry, Oil, or Grease?
The different lubricants that exist today are suitable for specific requirements and conditions. Know the difference between wet and dry greasing oils if you wish to make an appropriate choice for the best product for your bicycle maintenance. Some of the products of this type that are sold on the market are only water displacement products that the consumer would be required to use after the ride is cleaned before you apply the right oiling formula to keep you going.
Other Factors to Consider


Application
The thought that the type of greasing element does not matter would most definitely leave runners wondering why there have to be numerous options of this product for consumers to choose from. Nevertheless, if you wish to have the best riding experience ensure that you sufficiently clean your chain and ensure that it is well lubricated. With this being said, it is also important that consumers shop for the right lubricant that would be suitable for different conditions and best for the brand type you ride.
Examples of lubricants that you would come across in the market include ceramic type, wet, dry and wax lube. However, even with the countless options that are available on the market today, this item can be categorized into two main groups that are, the dry and wet types. Make your choice based on what would serve your needs best and you would drastically improve your performance at the gym and on the track when cycling.
Wet Lube
If you prefer the wet type for your bicycle then you should be ready to bear with the fact that the wet types attract dust more so if you usually drive through dusty pathways. When the dust accumulates over time, the chain becomes sticky to the touch and the dust particles would increase friction thus reducing the efficiency of the bicycle. On a positive note, a wet lubricant would be a sufficient tool when used in wet conditions. This type of maintenance application would require less application as it lasts longer on the chain.
Dry Lube
This product is suitable when used in dry conditions. Compared to other brands that are currently available on the market, this particular product is the most versatile. Unlike the wet lube, this product does not attract dust, therefore; it never leaves the chain tacky or sticky. Nevertheless, the only demerit for using this make is that it wears off easily in wet conditions. The consumer is required to apply this brand regularly compared to the wet type that would last you the time.
Wax
This brand can be used in both dumb and dry conditions. Some of the advantages of relying on this type of lubricant are that it does not attract dust; it helps keep your chain clean and is less messy when applied to the chain. The only demerit of this product is that it requires consumers to reapply it more often than other brands.
The Ceramic Option
The ceramic brand is one of the most renowned bicycle lubricants available on the market today. You would find this particular type available in two options that include the dry alternative as well as the wet option. The best thing about this particular product is that it has nanoparticles that would formulate a protective layer on the chain. In addition, this increases efficiency by reducing the friction that would occur on the moving parts. Other advantages of having this type of product are that you would be required to reapply it less often, it would help prolong the lifespan of your equipment and it would help minimize the rate at which you would be required to service your ride. The only downside to having this item is that you would be required to spend more money on buying it compared to buying other types of wet and dry greasing formulas that are currently sold on the market. Nevertheless, if you desire a quality product price should never hinder you from shopping for the best items to serve your needs.
Long Distance Riding
If you love cycling and would ride for a long distance every day, it is advisable to buy a wet type to use in maintaining your chain. The only problem with this product is that you would be required to clean the chain area more often. However, if the pathway that you would use for cycling is dusty or sandy ensure that you buy yourself dry lubricant.
Recreational Riding
If you are a less frequent rider who would use the bike periodically during the weekends and when cycling for shorter distances to work, the wax type would be the best selection for you. Nonetheless, when applying the wax option ensure that you use it in, considerate proportions not to negatively affect the efficiency of the equipment. Too much of this product would gunk up the chains. If applied in the right quantities you would enjoy a smooth ride while keeping your chain clean at all times. Your clothes would stay clean even if you carry your ride when you use the wax lubricant.
Road Bikes vs. Mountain Bikes
As it has been stated earlier, the conditions in which you would ride your ride would determine the kind of lubricant you would select. If you plan on riding on the mountain areas under dry weather conditions the wax or dry formula would be the best choice since you are bound to come across much debris that may cloak your chain when you use the wet version. Rainy conditions require the use of a wet type. If you are biking on a very clean road, the best oiling solution that would last is the wet option even if you ride in dry conditions with no dust.
Spray or Drip
A majority of cyclists prefer the drip lubricant to the spray type. This is because the drip alternative allows the consumer to focus the substance on the chain joints without getting it to another place on the bicycle. It should be noted that most spray designs sold on the market today are designed with a nozzle that helps the consumer focus the contents of the holding cylinder to the right spot without making a mess. One advantage of the spray option is that it has enough air pressure that would force the liquid into the openings on the chain that may be difficult to access with a rag.
Frequently Asked Questions
q:

Should I buy a wet or dry lube?

a:

As a cyclist, you should always ensure that you apply your chain lubricant in the correct manner if you wish to enjoy a smooth and efficient ride. The type that you would select in any given situation would all depend on several factors such as the time of the year you intend to ride your ride as well as the place you intend to cycle. For those who may be particular about cleaning their gear as often as possible and would prefer riding their bicycle in inclement conditions then the wet type would be the best choice for such a group of people. However, for the lazy and less frequent cyclists who often prefer riding in fair weather conditions, the dry brand is often preferred.
q:

Do I have to lubricate my chain that often?

a:

Depending on the type of lubricant that you buy, you may be required to lubricate your ride more often than you would expect. You do not want to find you smooth ride hindered by the friction experienced on the chains. A well-greased chain ensures that you have good speed and cycle with a reduced impediment. The lubrication process also helps maintain the bicycle to increase its lifespan. These products protect the chain from rusting and it prevents the squeaky sound that would be experienced with a poorly maintained bicycle.
q:

Please help me understand the difference between a dry and a wet lubricant?

a:

The wet lubricant is just as the name suggests. This viscous liquid product would stick to everything it is applied to. However, when compared to the dry option, this product stays in its liquid form once it is applied to the chain. Nevertheless, when you apply the dry version, it would emerge out of the storage bottle wet. However, after a while, the liquid material would dry up to leave behind a waxy residue on the chain. The wax is what provides lubrication on the moving parts the product is applied to. If you plan to cycle on a dusty road then the dry option would be the best choice for you. However, for those people who often ride in wet conditions, the wet type would suffice. Ensure that you choose accordingly if you want the best outcome.
q:

How often is it advisable to oil your chain?

a:

The rate at which you would clean and lubricate your bike would depend on a number of factors. This would be determined by the conditions in which you would ride, the amount of dust found on the path you would use and the state of the road surface you would cycle through. Generally, a properly maintained gear is one whose chains are cleaned and re-lubricated after 3-5 rides. Even with this being the case the frequency with which you would clean and lubricate your equipment would be determined by the conditions in which it is used and the distance covered in every ride. Nonetheless, if your chain accumulates dirt to ensure that you clean and lubricate it before going on a subsequent ride.
Subscribe to our newsletters