Best Bike Multi-Tools Fully Reviewed
last updated
Jul 17, 2019
If you're on the hunt for the best bike multi-tools, then look no further—here we feature the best of the best, along with their pros and cons and what to look for before making your purchase.
If you like to go on long rides, then you should consider purchasing one of the best bike
multi-tools
. They're great to have on hand in case of an emergency, or if you ever break down in the middle of nowhere.
Whether you need a quick fix so you can get home, or just want to have something on hand for regular adjustments, you'll find the best bike multi-tools on our list simplify your life and get things fixed as soon as possible.
Take a look at our list of the top 10 best bike multi-tools below to learn more!
In a Hurry? The test winner after 11 hrs of research

Crank Brothers M19
Why is it better?
Durable construction
Perfect for quick basic fixes
easy to carry
In a
Hurry? Editors choice:

Test Winner: Crank Brothers M19

3
Researched Sources
1.2K
Reviews Considered
11
Hours Researching
17
Products Evaluated
Use
Durability
Effectiveness
Style
Value
By Default
Our Favorite Bike Multi Tools



Durable construction
Perfect for quick basic fixes
easy to carry
Crank Brothers is a compact multi-tool with 19 utensils including two Phillips and Flathead screwdrivers and a universal chain tool. It comes with a tool flask and can offer four spoke wrench sizes. And a tool flask. It is a well-made tool that also comes with the protection of a lifetime warranty. Will run in wet conditions.
Read more
Use
You get many options with this easy to pack multi-tool. Two Phillips screwdrivers, 4 sizes spoke wrench, chain tool, 8mm and 10mm open wrenches, flat screwdriver, Torx t-25 and t-10, as well as hex keys (2,2,5,3,4,6,8).
Durability
Thanks to this tool's solid construction, it is incredibly durable and built to last. So, not only is it effective and versatile, but you can plan to count on it for the long haul.
Effectiveness
This bike multi-tool is able to do quite a bit and offers a wide selection of options to choose from. If you are in a bind, find yourself stranded, or just want to do some regular maintenance on your bike then you will find this tool is effective and reliable.
Style
This tool has a frame made of aluminum, and the devices themselves are made with high tensile steel. It is lightweight, which makes it easy to pack it with you on a ride. What also makes it easy to pack is the flask that comes with this piece. Just slide the tool in, and it is protected and solidly tucked away.
Value
Crank Brothers offers 19 high-quality bike multi-tools made with sturdy tensile steel. You get a sleek flask to hold it in as compared to your humdrum bag as seen with many of its competitors. The bike multi-tools are accessed easily, and the profile of the entire unit is flatter than many other multi-tools, so it fits easily into anybody's wedge pack.



Quirky

Easy to pack anywhere

Intelligent design

Great stocking stuffer

Really durable
Some users may not know how to use it

No bag
The Park Tool IB-2 is one of the highest rated and most recommended bike tools out there. It features a variety of hex wrenches, a flathead screwdriver, and a Torx wrench--so if your bike decides to break down in the middle of nowhere, you will have the tools you need to fix it up--at least until you get somewhere safe.
Read more
Use
When it comes to use, this is one of the more versatile tool options to choose from. Whether you breakdown in an isolated area or just realize your bike needs some maintenance before a long ride, you will find this multi-tool is one of the best options to select from.
Durability
It is made of hardened steel, so it is durable and built to last--you won't need to replace this one anytime soon, that's for sure. It also comes in several different colors to choose from, so you have that option as well.
Effectiveness
Since it has several wrenches and other tools on it, it is safe to say it comes with lots of effective option to fix up your bike. If you breakdown, you will most likely be able to fix it at least up temporarily if you have this tool on you.
Style
When it comes to style, this tool is definitely sleek, minimalistic, and easy to carry. It is compact and lightweight enough to carry with you wherever you go.
Value
This product is available at a great price and is worth every penny, given its versatility and durability.



Lots of tool options

Terrific customer service

Thoughtful design

Works well for on-the-go minor maintenance

Even with all the extra tools and added bulk, it stows away nicely
A little bulky

Can be heavy when packing the tool whole, but the option to separate it into halves gives you options with regards to weight
The Topeak Alien II is tested and researched to ensure the materials and components are the highest quality. You get a total of 31 tools within a 2 piece body. It comes with an HD nylon bag. The 2 piece body gives you options on what you want to travel with regarding weight and needed tools.
Read more
Use
You have a fairly complete tool here that has everything you could ever need to make adjustments or repairs when you are on the road. It fits well in your traditional under seat bag along with the CO2 inflator, cartridge, and extra tube. The knife is really sharp but safely placed within the tool, and the wrench sizes are spot on to remove or install and adjust if you need them.
Durability
This bike multi-tool is constructed of designed to be incredibly durable and built to last. It also is compact in size, so it won't take up a lot of space and you can count on it to come through for you when you need it the most.
Effectiveness
It is a heavy duty product with all the bike multi-tools needed to assist you should you need to make adjustments or repairs on the road. Has added the advantage of etched labels on the tools. Well engineered and balanced.
Style
Offering a sweet 31 bike multi-tools, you would think some of would be redundant and may be unnecessary, but it is just the opposite. You can easily access each tool, as the location of each is placed correctly in this tool. The two halves of the tool come apart, which is not only convenient, but one half will help support the other in terms of leverage when you are turning the tool.
Value
Not only is this tool worth every penny you spend on it, but it also comes at a great price. If you want to get a product that will far exceed its cost, this bike multi-tool definitely falls in that category.



Robust and comfortable

Terrific customer service

Slim design

Protective pouch

Lifetime warranty
Limited number of tools available on this piece

Tough, sturdy tool could benefit from a rubber padding to protect your hands when you are applying pressure during and adjustment/fix
Pro Bike makes a reliable, slim and lightweight bicycle tool kit with the added value of a lifetime warranty to back it. It is stylish and functional; it will tighten any bolt with ease. Pro Bike makes excellent tools and follows up with their terrific customer service.
Read more
Use
Pro Bike is known for its excellent customer service and their attention to detail with their products. It is a compact, lightweight, reliable, and practical tool. It can be stowed easily, and will not take up much space at all during your ride. Comes with a pouch that will protect your tool and keep your tool from scratching anything else you pack it with.
Durability
All in all, this bike multi-tool may not be as durable as other selections on our list but that certainly does not mean that it will not hold up if you take care of it. It is slim and compact and made of high-quality materials.
Effectiveness
These bike multi-tools are perfect for your quick fixes that can, unfortunately, come up on the road during your ride. A slim tool that fits easily into any saddle bag, the Pro Bike multi-tool will make your adjustments with ease.
Style
You will not be disappointed with this product or with Pro Bike as a company. This little tool is just that, it is small and it is very unobtrusive. You can handle this one with ease and without sacrificing strength. It performs well.
Value
Great price for a reliable and well-rounded tool from a reputable company that has customer service in mind.



Dependable and rugged

Good value

Attractive design

Easy to take on the go

Highly rated
Slightly larger than other multi tools in it's category
The Protocol multi-tool has 15 useable tools that are made of steel. It is a perfect tool for commuting and comes with a durable nylon carrying case and an attachment loop. This simple tool folds up to 3.5" in length.
Read more
Use
When it comes to use, this bike multi-tool is incredibly versatile and designed to allow to use it on almost any bike and fix many issues that you may run into or experience.
Durability
These bike multi-tools are a decent and dependable multi tool. They have good quality, it is durable, and it will function well for you on all types of bicycles. The attractive pouch is a bonus that will hold your tool and keep it intact.
Effectiveness
With fifteen different tools, this tool is incredibly effective and you can rely on it to fix anything that may come along the way, so you never have to worry about staying stranded if you get stuck in the middle of nowhere.
Style
Allen wrenches galore! It is a simple tool that is practical and easy to carry. It will be your reliable companion on the road should you run into any issues.
Value
This tool is what you need to take on any ride should you find yourself having any potential problems. The design and quality are both there, nothing sacrificed. A quality piece that you won't regret purchasing.



Has Torx T-25 wrench built in
Super convenient design
Has what you need for basic issues on the road
Durable build
A little bulky in a pocket
Made with mountain-bikers in mind, the CrankBrothers 17 multi-tool offers a chain tool as well as Torx T-25 wrench along with its standard package. You get four spoke wrench sizes, seven hex wrench sizes, in addition to 8 and 10mm open wrench, Philips and flathead screwdrivers all made with high tensile steel. You also have built-in side grips.
Read more
Use
This specific bike multi-tool is made for those of you with mountain bikes. It addresses the needs you will need on the bikes you have to use and the terrains you trave. It offers seventeen different tools and will help you address most of the fixes and maintenance you may run into.
Durability
You will get a tool with high-quality material as per usual from CrankBrothers. Expect to use this tool a bunch and have it for the long haul. It will stand up to years of repeat use.
Effectiveness
Small and light enough to fit well in any small saddle. Tools work great, especially handy is the chain tool which adds extra support that will give you additional confidence on the road. You are getting every Allen wrench that you need to fix your bike up in a pinch should you ever need
Style
This bike multi-tool is simple and compact. It is lightweight and easy to carry, so it is never a hassle to bring along with you. It offers everything you need to address issues with your mountain bike.
Value
This nifty little compact tool will not let you down if you ever need it. Super sturdy, it is very well made and engineered as the tool itself performs like an impressively great handle for the wrenches and the chain tool. A great, reliable set of portable tools.



Quality feel, fit and finish

Good value

Includes glueless tire patches

Protective pouch

Compact product that includes a chain tool
Case fits only the multi tool, not the patch kit

When using one tool, the others move around
The Vibrelli V19 is an intelligently designed multi-tool that offers 19 tool options. A chain tool and glueless puncture patches are included in this kit along with textured side bars for added grip. You can easily keep it all together with the carrying case that is also included.
Read more
Use
The Vibrelli is almost gifted like in its appearance. The fit and finish are high quality. The tool is very light and is all stainless steel. This tool will hold up nicely for you and look good too. The attractive carrying pouch is included.
Durability
This tool meets military grade MIL-STD 810G; it is built to last with hardened high-tensile Cr-V steel and the confidence of a lifetime warranty.
Effectiveness
This bike multi-tool is incredibly effective and easy to use so you can definitely rely on it to come through for you.
Style
19 tool options Hex (2,2.5, 3,4,5,6,8); a Universal chain breaker; M7, M9, 3.3mm, 3.45mm spoke wrenches; 8 and 10mm open wrenches, Phillips screwdrivers; torx (t-25) and non-slip sidebar grips.
Value
This tool is well made and very compact and can hold up to some decent torque. Nice side grip bars that will help in wet or tight spaces it is an overall great value for a multi-tool. It will get the job done for you when you need it, and you can pack and travel with it



Good for minimalists

Has all the tools you will need

Attractive design

Easy to take on the go

Quality company that makes top tier products
Allen heads could be longer
The Lezyne multi tool accommodates road and trail rides. It is made of stainless steel with forged aluminum side plates. The extremely durable tool, it offers an ergonomic design, and it is also corrosion resistant. It includes a forged steel chain tool.
Read more
Use
All riders really should be carrying a multi-tool with them. This tool is very well made and offers a lot of features. Minimalists can feel comfortable with this tool because while you can find other well-constructed tools that weigh less, but then they do less. However, if you come upon an unexpected problem on your ride, this tools isn't going to weigh you down in any discernible way, and it is going to have the features you need to make your adjustments quickly and get back on the trail.
Durability
All in all, although this tool is lightweight, compact, and minimalistic it is still really durable. It is made of stainless steel, so it won't rust easily and it is constructed to be built to last--so you can count on it to fix your bike long term.
Effectiveness
This tool is highly rated, and that is not a surprise because Lezyne is a highly reputable company. They plain make the right quality products, and this is no exception. This quality tool can stand up to substantial torque, and prove a useful and dependable, long-lasting tool that will serve you appropriately.
Style
This tool is perfect for road cyclists and off-road cyclists alike. It comes with a variety of tool options to ensure any rider can do a quick fix if a problem arises.
Value
This bike multi-tool has everything you need for all your adjustments and fixes when on the road or the trail. Ingenious design and sharp appearance this multi-tool has got it all



Technically certified

Has all the tools you will need

Intelligent design

Works exquisitely

Nice, solid feel
Terrific concept, but design could be tweaked

Plastic is present on this tool
The is a highly researched and tested tool that offers 19 accessories.It is made of stainless steel with forged aluminum side plates. The extremely durable tool, it offers an ergonomic design, and it is also corrosion resistant. It includes a forged steel chain tool.
Read more
Use
It is constructed using high tensile steel and is designed with a small size and weight making it easy to take on the go. The multi-tooth l accommodates road and trail rides.
Durability
WAVE takes testing their products seriously and ensuring that they comply with the highest of standards and technologies available to offer the most well-made products in the market.
Effectiveness
The WAVE brand is one who boasts that they are a team of bike lovers. They design their products with the avid, rugged bicyclist in mind. They care about the quality of the products they put out, this is a tool you are going to buy, and it will work.
Style
This multi-tool is CELAB-certified. CELAB is a body that does inspections on the technical construction of companies who manufacture and supply various products.
Value
The WAVE is pretty much everything you need to take on a ride. It is a beautiful, compact kit that includes screwdrivers, Allen keys as well as chain and spoke tools. It is brilliantly designed, and this tool can stand up to wear and tear, you will keep this tool with you for the long run.



Solidly built

Has all the tools you will need and a nice bag

Dependable tool that won't let you down

Nice value

Great chain tool feature
Some people have said that it is a bit heavier than they expected
Pedro's RX is a quality multi-tool. It is compact, small and light, and it offers all the fundamental tools you will need to fix your bike on the road. It has a really nice chain tool and it also offers multiple spoke wrenches.
Read more
Use
The chain tool is much easier to use than you would think, and it works like a charm. You won't leave home without this little gem. The careful placement of the tools is an attractive feature. All the tools are solid and sturdy as well as easy to unfold and fold for use.
Durability
You get a very sturdy tool here. The chain tool is top notch, it slides in and out smoothly, and it fits tight. It is a solid choice for your portable bike repair kit. It will fit nicely in your pack. You really can't go wrong here.
Effectiveness
This bike multi-tool will definitely get the job done and ensure that you can fix your bike whenever you run into a problem or need to do some maintenance work to keep it running properly.
Style
If you are in need of a standard bike multi-tool that will address all of your common concerns, this is an excellent one to start off with and have around.
Value
The Pedro's RX is a terrific multi-tool that is fully equipped with most everything needed for a bike repair kit. It is equipped with all the tools you need in a bike repair kit to keep your rides going strong. It comes at an affordable price and is highly rated.
Criteria Used for Evaluation
Expert Interviews & Opinions
Most Important Criteria
(According to our experts opinion)
Experts Opinion
Editors Opinion
Users Opinion
By Default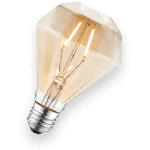 Proper Maintenance can help prevent issues on the road.
Keeping your bike maintained is super important whether you do it by yourself or at the local bike shop. A bike in tip-top shape will keep you on the road for many miles. Similar to a car, bike maintenance it is something you have to accept when getting into bicycling.
Should you notice something is off or doesn't feel right, take a look at it yourself or give it to the professionals at your local bike shop. Learning how to do some maintenance on your own isn't as hard as you think.
There are lots of online tutorials and some outdoor recreation stores hold classes where you can learn in person the tools and skill needed for bike maintenance.
Exercise, Stress Relief, Couples Activity? What ever the Reason......
Bicycling is a super fun activity. It is a great cardio workout that can be a real calorie burner. In general, 180 lb. cyclist that rides at a decent pace can potentially burn 650 cal/hr.
Outside of the health perks, riding off road or cross country, as they say, is not only physically challenging and enjoyable, seeing the sights and exploring outdoors is a terrific way to spend a morning or afternoon on a nice day.
Other Factors to Consider


Compatibility
Since these products are designed for use on bikes, it is important to not assume that you can use them for much else. However, many of them are also great to carry with you at all times or take with you on camping trips or when you find yourself outdoors. Make sure to consider whether you want something more versatile, and research the product to ensure it can be used for things other your bike.
Another important thing to consider here is whether or not you can use the tool on your bike. While most of these are designed to be compatible with all bikes, it is possible that it may not be. Take a thorough look at your bike specs as well as what the tool has to offer before making your purchase to ensure that it is compatible with your needs.
If you have more than one bike, then you will definitely want to take a look at the more versatile bike multi-tool options on our list. For the most part, these tools are well-round, but if you have a special bike--or more than one bike--then you will want to take the time to do additional research in order to ensure you are investing in the bike multi-tool that will work best for you.


Bottom Line
In addition to the criteria used to review our list of bike multi-tools, you may also want to consider the reputation of the company. Some companies, simply put have strong reputations for making top quality products consistently, they are leaders and experts in their field. We included some of these companies in our review.
Buying from a reputable company with good standing in the industry will most likely also come with a tool that you are more than probably going to like as well as the customer support and service that goes along with a reliable brand. It is important to understand that even though you can purchase the best, lightest multi-tool on the market, you are still going to have limitations.
Any bike multi-tools are not going to be able to take the place of full sized tools or your local bike shop, but when you are out there far away from the conveniences of a bike shop per se, a multi-tool is invaluable. All in all, however, you need to make sure you invest in a reliable multi-tool that will pull through when you need it the most.
Frequently Asked Questions
q:

What are some riding hazards to be prepared for?

a:

A lot is going on around you whether you are riding in the mountains, on busy roads or in the county. To keep yourself safe, pay attention to your surroundings. Hearing is a crucial part of that to be abreast of what is happening all around you, so don't muffle your hearing with headphones. You want to listen for car doors opening, movement near you, traffic, etc.

Try not to ride closer than 4 feet to a car and stay out of a vehicle's blind spot. Watch for debris and uneven roadways. Cross railroad tracks at a 90-degree angle which will help not to catch your tire learn bike hand signals to keep the rest of the bikers and motorists up to speed on what your next move will be.
q:

What are the most common damages seen?

a:

Common repairs often include repairs to the tire, spokes, gears, chains, bolts, handlebars, seat, and pedals. It is why a good multi-tool is critical to staying safe and being able to enjoy your ride to its fullest!
q:

What are some core items that are necessary for a bike kit?

a:

For any trip, you should have packed a mini-pump, spare tube or tire-patch kit, tire levers and a bike multi-tools that have Allen wrenches. An added note, you will need to know your tire/tub size, and you can easily find that information on the actual tire itself.
q:

What are some options for storage on a bike?

a:

There is a wide variety of options to carry your necessities for your bike trips. A lot of what you pick depends on your personal choice. You could do an under seat bag which is also known as a saddlebag, and it is mainly used for small items like bike multi-tools and other repair products. A rack trunk fits on the rear and can hold a sizeable amount of gear.

Panniers will attach to a rack on your bike, they allow for more exceptional ability to haul more items. A front rack bag is similar to a pannier. The messenger or laptop bag is something that you, the rider wears. A day pack also is also attached to the rider. A handlebar bag can carry small items that are easily accessible due to the location attached, on the handlebar as the name displays.

Last a basket can be used, and some can be detachable, which is great for a shopping day trip. Your bike multi-tools should be at any time with you. As you can see, the best bike multi-tools should work for a variety of different things, so look closely before you buy
Subscribe to our newsletters