Best Bike Phone Mounts Reviewed in 2019
last updated
Sep 11, 2019
If you enjoy cruising on your bike, then you need to check out the bike phone mounts featured below. So, whether you want to ride around in style or have a way to focus on your training without worrying about your phone falling out of your pocket, we have a phone mount for you.
With the best bike
phone
mounts, you can easily view your texts, accept your calls, keep an eye on your
GPS
, and switch up your playlist without having to pull over to do so—which helps keep you focused on your ride.
All of the
phone
mounts featured on our list below are easy to set up, durable, and available in lots of styles to choose from. So, no matter what your budget or preferences are we have made sure to include something for everyone!
Check out our top picks below
In a Hurry? The test winner after 8 hrs of research

Vibrelli
Why is it better?
Universal phone mount
Fits any smartphone up to 3.7 inches wide
Fits bicycle and motorcycle handlebars 0.9 to 1.3 inches in diameter
Strong adjustable clamp with silicone band grips device firmly and can hold large phones
Flexible design
Full-screen access
Comes with black, red and grey silicone bands
In a
Hurry? Editors choice:

Test Winner: Vibrelli

3
Researched Sources
1.6k
Reviews Considered
8
Hours Researching
17
Products Evaluated
Ease of Use
Advanced Features
Style
Adjustability
Value
By Default
Best Bike Phone Mounts





Universal phone mount
Fits any smartphone up to 3.7 inches wide
Fits bicycle and motorcycle handlebars 0.9 to 1.3 inches in diameter
Strong adjustable clamp with silicone band grips device firmly and can hold large phones
Flexible design
Full-screen access
Comes with black, red and grey silicone bands
Top strap can cause muting or other undesired functions like too high or too low volume
Mounting can be difficult
Vibrelli's product works for bicycles and for motorcycles. It can be adjusted so that it offers a universal fit for almost any smartphone and media devices.
Read more
Ease of Use
This product is designed to cover a wide range of smartphones and media devices making it have a universal fit. Any device you have that is up to 3.7" wide will work and this product can be installed on bicycles as well as motorcycles for convenient use of your devices.
Advanced Features
This is a versatile option with some nice features such as the ability to rotate the setting so you can get just the right angle to suit making it much easier for you to view your device when you need to quickly look down and check it out.
Style
You can use your entire phone without removing it, which makes it much easier to use while riding, it has three colors to choose from, and it is very easy to use putting your device securely inside and easily unclipping it.
Adjustability
The last thing you want is to go for a ride and have your device fly off and crack or break. The security built into this product allows for strength and adjustability with the use of a clamp and a silicone band grip to keep your devices firmly and flexibly held on tight to your ride.
Value
The price is fair, making this a very nice, well-rounded value. It is compatible with iPhone 7, iPhone 7 Plus, iPhone 6, iPhone 6 Plus, iPhone 5, iPod Touch, Samsung Galaxy S7, S6, S5, S4, S3, Note 1, Note 2, Note 3, Note 4, LG G4 HTC One Nokia Lumia Google Nexus Sony Xperia GPS, Blackberry z10, MX2 3, Motorola Droid RAZR/MAXX, HTC EVO 4G, HTC One X, LG Revolution, and is a GPS holder.





Lightest and strong
Secure iPhone 8 / 7 mount
Made with a patented dual-stage lock system
Quick to attach/detach
Suits Stem or Handlebars with tube diameter 25-40mm
Includes Bike Mount, Slim & Protective iPhone case, Weather Resistant Poncho & Mounting Hardware
Blocks camera
Only for bike riding, not practical for everyday use
Quad-Lock makes a very light and strong mounting system for a secure hold that won't let your device slip or drop on even the bumpiest of roads.
Read more
Ease of Use
When you are traveling on smooth roads and streets you can see your speed and your location on the map with ease. The use is pretty much the same on bumpy and uneven trails.
Advanced Features
The locking mechanism is their patented system and it is quite easy to attach your device as well as to unclip and take it out when you make stops.
Style
The vibrations and the unevenness isn't enough to shake this one free, keeping you up to date on all the information for your ride that you need.
Adjustability
This is a mount that is very secure and can hold up. This product has been known to stay exactly in the place that it was adjusted to even after minor crashes.
Value
This is a pricier option but if you are looking for a rock-solid mount for your devices that stays put with reliability and also can be a decent case protecting your device this is a good choice. The bottom line is whether or not you want to take a chance on a product that could be flimsy and cheap but if your device falls and breaks whats worse spending a lot of money on a new phone or spending a couple of extra bucks on a mount that will give you peace of mind?





Universal compatibility
Works for most bikes and motorcycles
Easy to install
Rotating angled base
Silicone bands to hold firm
Lifetime warranty
Bands block the camera function
The design can hold down volume buttons or turn off the screen
Okra is a universal fit for most gadgets that can fit on bikes and motorcycles including iPhone 6, iPhone 5, iPod Touch, Samsung Galaxy, Note, LG, and HTC. It easily mounts to handlebars using a small hex tool that comes with the kit to tighten and secure.
Read more
Ease of Use
This bike mount is really easy to set up and use. It is really easy to adjust and tilt to your favorite positions so you can always see your phone clearly.
Advanced Features
As far as advanced features go, this bike mount is compatible with almost any bike or motorcycle and is one of the most adjustable options you have available to choose from.
Style
Through the use of flexible, form-fitting silicone bands, this design allows for increased grasping and stabilization of your devices. These bands wrap around the sides of your device and hold it in tightly so you can ride long distances or on bumpy paths with security.
Adjustability
The rotating base allows for easy adjustment so that you can get the right angle that makes it easy to view your device when you are riding. The base can allow for tilting your gadgets in any position so you can safely view your maps, communications, or distance trackers.
Value
A simple system that works and comes in at a low price tag. It also offers a lifetime warranty so you can enjoy your devices while you are riding and if you have any issues you will have no issues getting a replacement. Just remember to register your product after you receive it and you are all set.





Magnetic
Universal sizing
Swivel display
Rubber construction
Easy to use
The magnet doesn't work well with phones that have very thick cases
Retaining mesh can be tight
WizGear makes a mount using a powerful magnet that creates a force of attraction strong enough to pull in and hold tight most devices.
Read more
Ease of Use
Carbon steel plates that are very thin are used to accentuate the holding power of the magnets so that it will quickly attach any phone with a strong clinginess. This makes use of the device very simple and practical to use.
Advanced Features
The magnetic technology utilized in this product's design is very safe and you won't have to worry about it harming or causing any defects to your smartphones.
Style
The design makes it super simple to use and is designed using sturdy and solid rubber.
Adjustability
The display swivels allowing you to see your device at an angle that is most comfortable and convenient. No matter how many adjustments you make the actual mount itself will stay connected to your bike and not move to ensure a solid hold regardless of position.
Value
A fair price tag and with a strong magnet and durable rubber corner wraps to keep your device held in tightly, makes this product an effective super easy to use value.





Universal
Handlebar compatibility
Uses an extra-large clamp
Lifetime warranty
Hard plastic material to protect from breakage
Doesn't fit supersport bikes clip-on style handlebars
Not best for larger smartphone models
Roam makes a universal mount that fits sizes up to 3.5 inches wide and includes the iPhone 6s / 6s Plus iPhone 7 / 7 Plus, Samsung Galaxy S7 / Galaxy S7 Edge, OnePlus 3, and the HTC 10.
Read more
Ease of Use
The slim design and a low profile make it unobstructed and universally practical for mounting and for smart devices.
Advanced Features
The lifetime warranty allows for a 100% money-back guarantee so if you are unhappy with the performance of this product it is simple as an easy call to the company for your choice of a replacement or refund.
Style
Hard plastic that resists breaking and cracking is used in the design along with a silicone net to attached snugly and firmly to your device.
Adjustability
The size of the handlebar mount is very adjustable to fit a range from 7/8" - 1-1/4" in diameter on both bicycles and motorcycles. Using a very large clamp with two points of contact allows for the wider range of sizes for the perfect fit on your favorite ride.
Value
Very affordable, this easy to use product works well and the very large clip allows this to have a fit to many models of bikes and motorcycles.





Universal fit for any bike or motorcycle with tubular handlebars from 0.6" to 1.5" in diameter
No tools for installation required
The rubberized clip is shock absorbing
Adjustable grip with 360-degree rotation
You can use your phone without unmounting it
Money back guarantee if you are unhappy with this product's performance
The joint can be floppy causing some vibration
Not the best for larger phone models
CAW.CAR Accessories took in customer advice and opinions to develop their mounting device. They used their own patented PandaHug handlebar clamp and applied it with adjustability and security to manufacture a strong holder for your devices.
Read more
Ease of Use
This is a very easy set up to install on your ride and it even comes fully equipped with an extra pair of corner grips just in case.
Advanced Features
On smooth paths or on bumpy ones this one won't bump off and doesn't move. You can feel confident riding over technical terrain without having to worry about your device slipping and breaking.
Style
Once you strap your device in you can be sure it is going to stay there just like you'd want.
Adjustability
As far as adjustability goes, this phone mount has a 360-degree rotation for you to move it any way you need.
Value
This product is moderately priced and it is designed not only to stay put but to absorb shock which further helps prevent slipping and disruption or damage to your device. It is very easy to install which is a huge bonus for those who tend not to be that handy.





2 Silicone Butterfly Bands
Universal fit for devices 2.3"-3.5" wide clamp can hold iPhone Xs/Xs Max/XR/X/8/8P/7/7P/6+/6s/5s/5c, Galaxy S9/S8/S7/S6/S5/S4 Note 9/8/7/6/5, HTC & Other Smartphones
Soft rubber lines for clamp
360-degree rotation
Easy installation
Lifetime Warranty.
Can be big and bulky
Devices can slide down in the socket
A simple design that is perfect for needing the mapping function on your device or to access apps that have your rid statistics.
Read more
Ease of Use
IPOW makes a product that will allow you to easily communicate and use the various apps and functions on your phone effortlessly while you enjoy your ride.
Advanced Features
The customer support and service this company offers is five stars. If you have an issue with your device or need to make an exchange or be issued a refund you will have no issues dealing with the customer care professionals associated with this product. They are fast, courteous, and helpful.
Style
Vibrations on uneven turf can make you uneasy during your ride that your device can come loose and slip out. This product is made with sturdy protection to absorb shock that comes from those vibrations making it much more secure for your most fragile and expensive gadgets. The silicone straps will hold your device nice and tightly.
Adjustability
With the ability to do a 360-degree rotation, this bike mount is really adjustable.
Value
Well priced for a solidly built product that will keep your device in place without worry if you are riding in rugged terrain. the excellent customer service backs up this product to ensure you are happy with your purchase.





High-quality combination of metal and plastic materials
Rigid design
3 durable silicone bands
360-degree rotation
Full phone access while in use
Three bright colors
Lifetime warranty
The connecting joint can be weak and break
Can be difficult to assemble
If you like a bit of style, this flashy and trendy mount has three vibrant color options to choose from. Mongoora fits most all devices up to 3.7" in width and around bike handlebars that are .9"-1.3."
Read more
Ease of Use
This bike mount is really easy to set up and use. It is designed to fit most phones, so you shouldn't have a problem with that but make sure to check first.
Advanced Features
There are 3 very durable and colorful silicone bands that are used in this design to ensure that extra bit of security and function. It is another level of protection that will ensure your device is safe from slipping and breaking.
Style
This flashy and stylish product is priced moderately and it offers levels of protection for your most precious devices.
Adjustability
Some products that use clamps may have pre-set settings that don't provide much room for adjustability. That can be an annoyance at best. You can also encounter clamps that are flimsy and won't tighten up correctly making for a loose connection with the handlebar.
Value
There is also a lifetime warranty backing up the quality and construction with exceptional customer service.





Comes with 4 support corners
Automatic Locking Cooperate with One-way Prevent Back Gear
Easy Installation, tool-free
Universal size
12 Months Guarantee
Can be difficult to get your device out of the holder
The clamp could be improved to offer a better adjustable design
Visnfa makes a unique four-corner arm design that is very easy to use and install without the need for any tools.
Read more
Ease of Use
The connector used to attach the handlebar works for those dimensions between 22mm and 33mm in diameter.
Advanced Features
The extra protection and security attained along with the really simple one-key release quick button makes ease of use a breeze.
Style
The four-corner design is pretty neat. It is basically four individually fixed clamp arms that are made of very durable nylon that has a decent toughness and hardness about it. This allows for many levels of protection and for your phone to be well fixed as well as providing a buffer on the corners to further shield your phone from any impact.
Adjustability
It is convenient and compatible with road bikes, mountain bikes, motorcycles, children's bicycles, strollers, and treadmills so you are getting a ton of versatility.
Value
Priced fairly and in the same range as most of the other products on this list, the thing about this product that sticks out has to be the design.





Touch Screen high sensitivity
Supports one-hand GPS operation, and handsfree call
Size: 6.0 inch phone,fits for cellphone below 6.0 inch
Waterproof Zipepr
Easy to Install
The phone may not sit flush against the clear plastic
Some phones may heat up too much in the bag
If you are ready to go out no matter what the weather, you are going to encounter wet conditions. To combat that the use of a highly effective waterproof bag system is the only way to keep your device clean and dry. Wallfire makes their bag options with easy touch screen and extra storage space.
Read more
Ease of Use
This waterproof, roomy bag is very easy and convenient to use. There is fine sensitivity offered allowing you to easily manipulate your screen via touch without taking it out of the bag.
Advanced Features
The bag fits most phones but has some excess room should you want to carry a couple of other things with you and keep them dry as well. A power bank can easily be stored in this pack keeps you set up should you encounter an emergency.
Style
This is a product that can offer many options including hands-free calling and one-hand GPS utilization making it easy and practical. Another nice feature is the sunshade that blocks blinding glare allowing you to see your screen clearly even in very bright conditions.
Adjustability
This one is not really adjustable, so don't expect to swivel it around like some of the other selections on our list.
Value
It comes at a fair price given all the extra features that it offers allowing you to use your device on your bike in literally any outdoor condition.
Criteria Used for Evaluation
Expert Interviews & Opinions
Most Important Criteria
(According to our experts opinion)
Experts Opinion
Editors Opinion
Users Opinion
By Default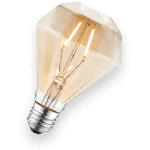 Effectiveness
Things that help it be more effective and easy to use include having a rotation function or swivel so that it can be positioned in just the right position for you to see clearly. This is why effectiveness is most important while shopping for Bike mounts
Do your research!
Before you get your bike mount, make sure to do some research before you make your purchase. All of the phone mounts on our list were carefully researched and chosen, but make sure it fits all of your needs too!
Other Factors to Consider


Fit
Some features you may want to also consider would be the fit for your preferences and needs. Bike mounts come in both hard and soft cases and there are also different mount locations for you to choose from. Take a look at everything we considered below to ensure the phone mount will fit the way you need it to.
Hard Cases
Hardcases, understandably, offer more protection and durability, but they tend to come at a higher price. Hard cases are generally made for specific phones while soft cases are going to oftentimes, offer more flexibility as to which device you prefer to use as well as offering better touch screen abilities.
Mount Location
The other option of fit concerns where the mount is located. Handlebar mounts allow you to view your devices more regularly and much easier than stem cap mounting. It is mostly up to your preference but when you decide which one you like you may want to consider how you want to use your device.
Stem mounting will keep your handlebar space open but it puts your device further away from your view making it much less convenient or comfortable and safe to look at your device when you are on your ride.


Bottom Line
At the end of the day, before you get a bike mount for yourself you need to put your needs and preferences at the forefront. If you are on a budget, you need to make sure you stick to it and don't look for anything you know you can't afford. If your budget is more flexible, however, you will be able to take a look at everything it has to offer before making your final decision.
One thing we cannot stress enough is that the best bike mounts have nothing to do with the number they have on our list. Rather, you need to look for the bike mount that will actually work for you and bring value to your life. Make sure to take a look at some user reviews before you make your final decision.
Taking a look at what real-world users have to say will allow you to get a good gauge of how well the bike mount actually holds up and how effective it is. We all have different needs and preferences--and some of us may have more than one bike to use--so, Bottom Line, you need to make sure the bike mount you get is specifically made to fit your needs.
Frequently Asked Questions
q:

Why should I use a bike phone mount?

a:

There are many reasons to use a mount. First, if you're looking for storage and accessibility these can be helpful. Second, if you're needing GPS to scout your route or stats, being able to see your device and have it give you feedback makes having it mounted on your bike much more useable and safe than having it in your hand. A phone mount will allow you to use your device as a little computer on the go.
q:

What is the difference between rubber and silicone?

a:

The main differentiation is that rubber contains carbon-carbon bonds while silicone has silicon and oxygen. Both are elastomers meaning they have flexibility, and both are polymeric meaning they exhibit viscoelastic properties. Rubbers are naturally occurring when compared to silicone which is man-made or synthetic. It is essentially a synthetic rubber.

Silicone will tend to be more durable regarding its ability to have better heat resistance, better chemcial, and fungal resistance, and able to withstand ozone and UV rays.
q:

What is the best material for a protective phone case?

a:

Cases can be made of plastic, silicone, or rubber and they all will offer some level of protection to your device. Rubber cases can often time be the best bet for ultimate protection because it has a greater ability to absorb shock and soften falls. Many times, these cases also offer other protective features such as waterproof abilities and additional screen defense properties.
q:

How can I avoid fingerprints on my phone?

a:

In order to keep your screen smudge-free, you will need to equip yourself with some basic materials including Phone fingers, Microfiber cloth, and Fingerprint-resistant screen protectors.

First, wipe your screen clean with your handy microfiber cloth in gentle motions. Smooth out and polish until you can rid your screens of any smudges that may be present. Next, add your fingerprint-resistant screen protector. It can help scratches and cracks as well as warding off the natural oils from the skin which can help reduce those smudges and unsightly prints that smear your screen.

With your phone finger from now on to touch your screen so that you have an additional layer of protection from smudging, ensuring all the work you did to clean the screen will ensure it will stay that way. And, of course, the best bike phone mounts will make it easy for you to use these additional cleaning materials.
Subscribe to our newsletters