10 Best Bike Repair Stands Fully Reviewed
last updated
Feb 24, 2019
Having one of the best bike repair stands will simplify your life and ensures you safely and effectively fix up, or provide regular maintenance, to your beloved
bike
.
If you own a bike then you know things happen, and sometimes you have to take matters into your own hands—or
gloves
depending on what you're fixing. The best bike repair stands make it easier for you to clean and maintain your bike, so you can get to your daily ride,
run
, or workout without spending an entire day repairing your bike.
Check out our list of the best bike repair stands if you want to choose stands loaded with features—after all, we only feature the best of the best!
In a Hurry? The test winner after 18 hrs of research

RAD Pro
Why is it better?
Durable with good stability
Work on light and heavy duty bikes
Magnetic tool tray
Telescopic extension
In a
Hurry? Editors choice:

Test Winner: RAD Pro

11
Researched Sources
1136
Reviews Considered
18
Hours Researching
14
Products Evaluated
Stability
Durability
Style
Size
Value
By Default
In Depth Review Top 10
RAD Pro
Topeak Prepstand Pro
Feedback Sports Pro Mechanic
Park Tool PCS-10
Bike Stand Cycle Pro Mechanic
CyclingDeal Venzo
Pro Mechanic
Topeak Prepstand ZX
Tacx T3000
Unior Gator
Table of contents
Criteria Used for Evaluation
Other Factors to Consider
Frequently Asked Questions
Sources
Our Favorite Bike Repair Stands



Durable with good stability
Work on light and heavy duty bikes
Magnetic tool tray
Telescopic extension
Some users report difficulty with pieces sticking or being hard to move
Very popular, very efficient and a top product among those that want a bike repair stand.
The Pro Bike Adjustable Repair Stand and Telescopic Arm Cycle will take a weight up to 66lbs and suitable not only as a home repair unit but good for professional to carry out painting and repairs on bikes. A clamp with heavy-duty performance and a 360-degree rotating fastener. A lightweight model which can take on heavyweight tasks and the broad base ensures full stability.
Read more
Stability
A broad base ensures that no tilting or toppling will occur when a bike is mounted for repairs on the stand. The base width is dispersed over a 40-inch base area.
Durability
Constructed from strong metal alloy and sturdy durable plastic fittings this will last for many years without any major durability problems. This model is proving to be a top choice among those using bike repair stands.
Style
Fitted with a fast release clamp which securely locks the bike into position.
A very strong and user-friendly telescoping stand which allows maneuverability.
The durable clamp reliably rotates to 360 degrees via a smooth big gears system.
The tool tray comes with a sturdy built-in secure magnetic tools compartment.
The strong clamps fit all standard bike frames from a small 1 inch up to a robust 2.5 inches.
Size
The sturdy and durable telescoping stand quickly and easily adjusts the height from 41 inches up to a high 68 inches. It is a convenient size which make it popular and helps it place in our number one slot.
Value
This qualifies as a great value purchase and is an impressive investment in reliability and performance. When you want a bike rack you can rely on and one that you know will perform well when you need it to, this is a great investment to go with.



Comes with own carrying case
Built-in digital weight scale
Effective clamping mechanism
Very stable
Includes some plastic parts
Packed with features, the slightly pricier Topeak Prepstand Pro comes from a trusted brand. Its rotating, padded clamp head is functional and user-friendly. This stand will be easy to transport in its own custom carry bag. The Prepstand also includes a built-in digital weight scale for those interested in metrics of bikes and parts.
Read more
Stability
A wide-legged (28 inch) tripod base keeps this stand very stable, while large rubber footings on each leg ensure that the Prepstand can hold its own on a variety of surfaces. The stand is rated to hold bikes up to 55 lb.
Durability
The high quality of the stand is clear to see, and Topeak is a trusted name for bike products that are built to last. Some plastic parts (such as plastic teeth on the clamping arm) may wear more quickly than in other stands which use metal.
Style
The Prepstand includes a knob-operated clamp that is lined with rubber and opens to a maximum width of 2". This mechanism makes it difficult to over-tighten the clamp, so don't worry about damaging your delicate frame.
Size
The wide, stable base is still small enough at 28" that it won't crowd your garage. The Prepstand is easy to fold up and even comes with its own carrying case with extra space for small loose parts.
Value
This is a pricier stand that promises great quality and durability. You will get excellent value for your spending when it comes to technical features. Its a reliable stand that will make on the go bike repairs safer and easier for you.
3

. Feedback Sports Pro Mechanic



Good stability
Good quality
Good durability
Cost more than some other bike stand brands
This versatile bike stand does it all. Easy to fold and store, weighing in at just 12 lb, its wide base also makes it extremely stable. You will find excellent quality and durability for the price tag
Read more
Stability
The wide base and tripod design of this stand give it great stability, even for heavy bikes. The Feedback stand is rated up to 65 lbs, making it a wise choice even for fixing up an electric bike.
Durability
This stand is built to last for years, unlike many of its counterparts in the same price range. The frame holds up well from dents and scratches, so don't worry about the dangers of dropping your tools on it accidentally.
Style
The innovative spinner-knob clamp is convenient and easy to adjust. You'll be able to rotate the bike through 360 degrees with just a push of a finger, without needing to fiddle with the clamp. Switching the bike hold from the top tube to saddle, and adjusting the height of the stand is also a breeze.
Size
The Feedback stand is an excellent transportable option that collapses down into a single compact unit. You can stow it in the back of a car for emergencies, or easily carry over your shoulder to move around the garage or shop.
Value
This stand offers enviable features and quality compared to other stands in its price range.



Very stable
Highly durable
Padded clamp works effectively
Trusted brand
This is a classic choice from one of the most trusted brands in the industry, perfect for beginning mechanics who don't want to worry about trying out a new brand. Very sturdy, it is rated to hold 100 lb, a making it a great option even for electric bikes. Features include easy rotation and a padded clamp.
Read more
Stability
The two-legged construction with added metal support pieces is extremely stable. The legs are very long and provide good support without creating a tripping hazard.
Durability
Park Tools has made its name among bike mechanics mainly due to its respected durability. The alloy metal frame is designed and tested to last through repeated use.
Style
This design features lever-adjusted clamp that you can customize to any bike size. Be aware that you will need to readjust the clamp fitting if you will be putting different bikes on the stand.
Size
The Park Tool won't be obtrusive in your repair space, as it is quick to adjust the length of the arm with an easy-to-handle clamp, from 39 through 57 inches. The added metal struts for stability make it more difficult to fully compact the stand.
Value
Be prepared to pay a little bit more for the brand name, but rest assured that price tag comes along with an assurance of great quality and excellent value.
5

. Bike Stand Cycle Pro Mechanic



Easy to transport
Very durable
Sturdy
The Bike Stand Cycle Pro Mechanic repair stand is one of the more affordable options. It is easy to set up and use--and is really lightweight, durable, and folds up compactly which also allows it to be really portable.
Read more
Stability
Surprisingly, this bike stand is really stable. It can hold your bike effectively and ensure that it doesn't fall apart while you work on it. The magnetic tool plate that comes with it also holds your tools as well, so you don't have to worry about your tools falling all over the place while you are working on your bike.
Durability
This bike repair stand is pretty durable if you stick to the capacity it can handle. If you go over that it proves to be less durable since it isn't designed to handle more than the specs given.
Style
This stand is a foldable stand. It has rotating clamp and its height is adjustable, so you can make it work for you. However, it can only hold up to 55.1 pounds.
Size
This repair stand is really lightweight and designed to to fold up compactly. This allows this one to be portable as well as easy to store if you don't have a lot of space to work with.
Value
As far as value, this one is really cost-effective and holds up its value. If you want something that is more affordable, but don't want to sacrifice quality or functionality, then this one is a great one to consider.



The CyclingDeal Venzo bike repair stand is another great bike stand to consider if you are looking for lightweight, adjustable, and portable.
Read more
Stability
This is a foldable and adjustable bike stand. While it is stable enough for you to work on you bike, just make sure your bike doesn't exceed the stand's capacity. It's tripod design, however, allows the stand to evenly distribute weight and ensure you can safely work on your bike.
Durability
This stand is made of Aluminum metal alloy, which is durable and built to last. However, if you have any issues at all, the company does offer a 5 year warranty.
Style
The bike repair stand features a tripod design, which allows it to be more stable and secure. It is also fully adjustable, when many bike repair stands are not.
Size
This bike stand weighs less than 7 pounds, but it can hold up to a 66 pound bike. Not only is it fully adjustable, but it also has 360 degree head rotation.
Value
When it comes to value, this stand is both cost-effect and worth far more than the price it costs.



Great price
Lightweight Alloy
Includes a tool tray
May be less durable than other options
The Pro Mechanic repair stand is a great value find, featuring specs usually found in much more expensive stands. Best for light use, maintenance and cleaning, it is easy to assemble and includes a head rotating through 360 degrees.
Read more
Stability
This stand features a simple design with a low-set two-legged base. The legs have rubber feet to prevent it from sliding on the floor, assuring the stability you need for a simple fix. It is rated for up to 55 pounds of carrying capacity.
Durability
Unlike other options on the list, this stand includes some plastic parts which may degrade more quickly over time than metal counterparts. Using this stand for quick fixes will prolong its lifespan.
Style
The clamp design features a screw-adjusted clamp that is closed tightly using a lever. You'll have to readjust the clamp size for different bikes.
Size
The Pro mechanic stand is very easy to store and comes ready to be used out of the box. The 39"-59" adjusting ratio should fit any of your sizing needs.
Value
This is the cheapest pick of this list, with an amazing price for its functionality. If you are looking for a stand for light fixes, there no need to spend more money than this.



Very light

Easy to fold up

High quality

Simple to use
Best for limited types of fixes
This Topeak stand is notable for its light weight and packability, choosing a bike balance mechanism over clamping. Its design is best put to use for simple fixes, such as adjusting brakes, that don't create torque.
Read more
Stability
The stable, two-footed design is rated to hold bikes up to 55 kg. It is weighted for improved balance and will support your bike in an easy to work on manner.
Durability
Topeak's trusted brand name ensures high quality construction for all of its models. Don't worry about excessive wear and tear on this stand.
Style
The Prepstand ZX takes a different approach to other stands on this list, choosing to allow the bike to balance instead of including a clamping mechanism. The seatpost rests on a set of rubberized jaws. This design is best for simple fixes that won't tend to twist your bike around.
Size
Topeak has introduced a great lightweight option that packs down very small and weighs a featherlight 7.3 lb. The ZX model is easy to fold up and would be a great choice for a mechanic on the road.
Value
This mid-range priced stand is a great selection for an aspiring mechanic or bike aficionado with plans to take care of a small range of bike fixes. Its not as fancy as some others on this list but it is still a good investment that will serve you well for your bike repair needs.



Compact

Very stable

Can fix bike from both sides

Good for working on headset
Takes longer to secure bike to stand

Doesn't fold up
This durable, rock solid stand offers good value, and a flexible work environment that allows work on either side of the bike. Slightly heavier, it doesn't fold completely flat and is the best transportable option.
Read more
Stability
The style of this stand, with 4 flat-lying legs, provides good stability for minor fixes. The unique clamp style also contributes to stability. It is easy to tip the bike forward which is especially useful when working on the head-set.
Durability
The lack of moving parts on this stand, and the bike mounting style with a flat secured point of contact, will assure durability for years to come.
Style
This stand clamps right below the bottom bracket where the bike is most massive, offering a great alternative to most other stands' clamp styles. It might take a little longer to secure it, but this allows for work on both sides of the bicycle which can be particularly helpful when fixing brake issues.
Size
This is one of our smallest picks with an A-frame style stand. It The frame doesn't include an extensions, so it can be used in a more compact space.
Value
This bike stand is a great solution for minor fixes, from squeaking brakes, to headset problems and cable replacements. The unique clamp style is compact and easy to store near your workbench.



Excellent quality
User-friendly clamping mechanism
Very stable, even for heavy bikes
This Unior stand gets points for excellent quality, durability, and ease of use. Rated for up to 65 lb, it also includes its own tool tray. The single action clamp may not be the most friendly for delicate carbon frames.
Read more
Stability
The Unior stand features a two-legged locking frame which sits sturdily on a set of rubberized feet. Rated up to 65 lb, the stand won't blink at mountain bikes or even electric bikes.
Durability
The great fit and smooth operation of all parts of this stand speaks to its high quality. Slovenian manufacturer Unior has created a highly durable bike repair stand.
Style
The Gator stand uses a universal clamping mechanism that is easy to use. On delicate carbon frames, though, the pressure might be excessive.
Size
This stand can be assembled and collapsed easily, making it suited to home use as well as repairs on the road. The Gator is light and easy to pack at just over 14 lb.
Value
You pay for the great quality, smooth operation and durability. If this stand suits your bike type, and you're looking for something that will last, this is a good fit.
Criteria Used for Evaluation


Stability
The most important role of any bike repair stand is to keep your bike fixed and upright as you tinker with it or clean it.
If a stand is unstable, it can be frustrating to use or even downright dangerous. You certainly don't want to deal with the threat of a bike toppling over on top of you in the midst of a tricky mechanical fix! We looked at repair stands with several designs, including tripod stands and two-legged setups, and focused on options that are noted for their stability. Some of the stands are more stable than others and are rated to hold heavier bikes. Think about what kind of bike you own or what type of bike you plan to fix, and choose a stand that will be stable enough to hold it. Also, consider the terrain you will be using it in – a smooth floor of a garage or out on the trails as you go mountain biking and exploring?


Durability
You have invested a lot in your bike so you naturally want your repair stand to hold up well and support your bike easily
Buying a bike repair stand is an investment, and it's important to choose a stand that will bear this out and last through many fixes. The quality of the materials and the construction are important influences on the durability of the final product. For the best 10 repair stands, we highlighted options that use high-quality materials, and come from brands with trusted names. With any of the options on this list, you should be enjoying the use of your stand for years.


Style
The clamp style is likely the most variable feature across bike stands but you may also find other mouting styles to consider as well. The way the bike is fixed to the repair stand can make working with the bike either very smooth or super frustrating. All of the repair stands we chose are upright and self-standing, but they include different clamping mechanisms. Some clamps are lever-adjusted to hold the seat post or bike frame, while others use screws. Make sure to choose wisely if you will be fixing multiple bike types so that you can easily move from one type of bike to another. If bike repairs are a big part of what you do, it may be best to buy multiple stands so you can be sure to accommodate the needs of each bike you end up working on.


Size
Mechanical issues often come up out on the road and not in the garage so you need to make sure your stand is the right size to accomodate your needs. You may be planning to take your bike repair stand out to a race or to a community outing to be the hero of the day and fix repairs on the fly. Alternatively, you may be planning to complete your repairs in a crowded garage or shop. In both cases, it is important to note how compact the stand you select is. Some can be folded up to throw in the back of a car or slide underneath a workbench for storage. You'll need to carefully consider your own size restrictions and your available work space. Also consider weight and how easily the stand goes together and breaks down if you plan on moving around a lot with it. Too heavy and it becomes cumbersome to transport and if it has a complicated set up it will be annoying to use out on the track or out in the wilderness.


Value
Some of the options on this list offer more basic functionality, while others are loaded with technical specs. All of the repairs stands, though, were selected as great value options compared to their price tag. You should be able to choose a stand that is best suited to your budget. Remember that initial investment can pay for itself in a short time so if possible, spending a little more now can save you a lot in the long-run.
Value is so much more than the cost of the product as well. At the end of the day, it doesn't matter how much or how little a product costs, as long as it holds its value when it comes to what you need. That is why it is especially important to compare the cost with everything you are looking for. At the end of the day, holding the number one spot or the tenth spot on our list doesn't mean anything if the bike repair stand isn't the absolute best option for you.
Expert Interviews & Opinions
Most Important Criteria
(According to our experts opinion)
Experts Opinion
Editors Opinion
Users Opinion
By Default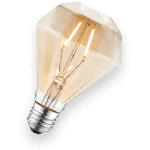 Protect your investment
Be sure the bike stand you select has a clamp system that does not mar your bike finish otherwise you will need a protective surface between your frame and the clamp. Also, be sure to purchase a bike repair stand that will work with your space and your bike. It doesn't hurt to invest a little more in a repair stand if it offers all of the features you need to properly care for and maintain your bike. Once you purchase the right bike repair stand for your needs, you will need to make sure to properly set it up and install it. It is better to take your time doing this from the beginning, so you don't end up having to replace it prematurely.
Maintain for Life.
Maintaining your bike hand goes hand in hand with protecting your investment. Just like you take the time to clean and maintain your bike, wouldn't you want to make sure you take care of your repair stand? This will increase the durability and life of your bike repair stand, and ensure you can count on it for years to come. To properly care for your bike repair stand, you will need to ensure you properly clean it after each use. Also, make sure to regularly lubricate each of its moving components to ensure they continue to properly function and, of course, so you don't need to end up replacing them prematurely.
Other Factors to Consider


Use
Some of the stands on the list are best suited to certain types of fixes, and you should plan accordingly. For example, if you are a beginner bike mechanic, or only anticipate doing quick fixes, cleaning or light maintenance, you can direct your attention to more simple repair stands that offer basic functionality without the frills and the extra cost of the more professional models. If you aren't sure yet what you'll end up doing, don't worry. There are several choices on this list that are great all-around repair stands. They will give you the option to do a variety of repair types, and still offer great value that will make them vital additions to your bike repair shop or your at home biking collection and tool set.


Terrain
A garage can easily get cluttered with all sorts of "useful tools". A bike stand is something that could add to this clutter, especially if you only a beginner mechanic and are planning to pull it out only a few times a year. It will still be cost-effective for you to invest in your own repair stand, but you should carefully select a model that you'll be able to store and use easily in the space that's available to you.
Do you imagine setting up your bike repair stand in the corner of your garage or shop, or stowing it in your car for on-the-go repairs? If transporting the stand will be very important for you, make sure you focus on the options that fold up and stow away easily. Lighter stands are easier to transport, and some of the options on this list even come with a carrying bag included for even greater mobility.
In this list, we focused on compact self-standing options, with several choices that fold up for easier storage and transport. If space is really tight in your garage, car or shop, you'll want to hone in on the lightest, smallest options. If you have a lot of space, you can prioritize other features.


Bottom Line
Your own bike, or the bike(s) that you plan on fixing, will be a very important factor in determining what type of repair stand to go with. In particular, you should check the weight rating of your stand to make sure that it can stably bear the weight of your bike. Do you have an expensive, high-end road bike with a delicate carbon frame? Make sure you choose a repair stand with a clamping mechanism that will protect your frame.
Assuming you go for the bike repair stand with a clamping mechanism, which we just recommended you do, you will need to ensure that you have a protective surface in between your clamp and your bike's frame. Failing to do so can cause damage to your bike, which we know you don't want.
Overall, you need a bike stand that can fit your needs and handle your bike. If you need something portable and lightweight so you can easily store it or take it with you, then make sure to make that a top priority in your search for the best bike repair stand for you.
Frequently Asked Questions
q:

Can I fix an e-bike on any bike stand?

a:

If you're thinking about fixing an electric bike, you'll first need to check the maximum weight allowance for your repair stand. Many of the options on this list are rated for over 50 lbs, which will allow you to fix most e-bikes safely. Be sure to check the safety manual for your e-bike and make sure the stand your are choosing is one that is recommended or is comparable to the stands reccomended by the manufacturers.
q:

Do I need a bike stand to change a flat tire?

a:

You don't necessarily need to use a stand, provided you have a place to rest your bike while removing the wheel with the flat. If you have a repair stand, it can certainly make this process easier and help to keep the bike upright and stable as you change the wheel. It is an investment many feel is well worth while- even if all they ever do are simple repairs like changing a flat or fixing the chain.
q:

What are the main types of bike stands?

a:

In general, there are three main styles of bike repair stands that are suited to different kinds of spaces and needs. Wall mounted stands can be drilled to a good stud in your basement or fixed to the side of your garage. Once you drill in this stand, though, it will stay put for a while, so you should be convinced of your decision. On the other side of the spectrum, there are pro-mechanic stands. Between these you can find a range of other stands in a variety of sizes, weights, and complexities.

In this review, we focused on self-standing repair stands. These stands are usually compact and easy to store and transport. Different brands have designed different support and clamping mechanisms for these stands. Only by comparing the features of the stands you are interested in will you be able to make the right choice for your needs. It is our hope that this guide helps you compare bike repair stands and can mae the decision-making process easier and less stressful for you!
q:

Are all bike stands adjustable?

a:

While most bike stands do offer some height options, it is important to note that not all of them are adjustable. Some of them may offer specific height choices to choose from while others may actually be fully adjustable. If you know you need something that is fully adjustable just make sure to look for a bike repair stand that offers that feature--there are actually many that do.
Subscribe to our newsletters