Our Favorite Bike Trailers Reviewed
last updated
Sep 06, 2019
If like us, you believe family the cycles together stays together, then you'll love our list of the best
bike
trailers! We have carefully researched and reviewed the best selections currently available on the market, so make sure to check all of them out.
Not only do we cover what to look for and what you can expect from each one, but we also take many factors into consideration. If you have
kids
or pets, you'll find there are loads of
bike
trailers to choose from—which is why it's so difficult to pick one!
Since we know you want to make memories, and not waste time perusing the internet and stores trying to find the best bike trailers, we took the time to compile a list of the best of the best
bike
trailers currently available on the market.
Enjoy!
In a Hurry? The test winner after 9 hrs of research

Thule Chariot Lite 2
Why is it better?
Versatile--for biking, jogging, strolling, and skiing
In a
Hurry? Editors choice:

Test Winner: Thule Chariot Lite 2

4
Researched Sources
1.2K
Reviews Considered
9
Hours Researching
16
Products Evaluated
Ease of Use
Comfort
Features
Weather Resistance
Value
By Default
Our Favorite Bike Trailers





Versatile--for biking, jogging, strolling, and skiing
Too many features for some users
The Thule Chariot Lite 2 is a versatile and multi-functional bike trailer that you can use for more than just bike rides. It is sleek and minimalistic in design and comes in great color options as well. There's a reason this bike trailer as at the top of our list, so if you want something reliable, easy to use, and a trailer you can use for the long haul then you will love this one!
Read more
Ease of Use
This bike trailer is designed not only for your bike rides but also for jogging, strolling, and skiing! It comes with the conversion kits so you can easily switch between activities and ensure that your kids are safe during each one. It is also easily foldable and portable--so you can take it with you when you need to as well as store it compactly and out of the way.
Comfort
This bike trailer features a suspension system that addresses the comfort needs of both the parents and the kids. It also has space for two kids to ride in--or if you just have one kiddo they will have space for their belongings or whatever they'd like to bring on the ride.
Features
This bike trailer incorporates the Thule VersaWing system, which allows it to be easily converted for different activities--so it isn't a hassle to switch it up and do something different.
Weather Resistance
This bike trailer can take it all--rain, snow, anything really. It also has safety reflectors to make sure you are seen in low light conditions or if you get stuck in the rain or the snow.
Value
This is definitely one of the more expensive options and if you don't need all of the features it offers you are definitely paying too much. However, if you need a versatile bike trail that's perfect for athletic families, then you will love this one!





Well-padded
Durable
Lightweight
Foldable
Canopy includes a bug screen and weather shield
1-year warranty
Expensive
Front wheel seems to wear down quickly
If you are on the hunt for a great double bike trailer for your kiddos, the Schwinn Joyrider is a versatile, lightweight, and comfortable model to take a look at. Not only is it safe, but your whole family will look great cruising in this trailer!
Read more
Ease of Use
Incredibly easy to use and set up, this bike trailer features a quick release that allows it to easily fold up. This allows you to store it or take it with you when you travel and ensure you don't waste precious time trying to figure out how to get it all set up. The coupler that comes with the system is also really easy to use and allows the trailer to work with most bikes.
Comfort
You won't have to worry about your kiddos being uncomfortable in this bike trailer! It features lots of padding inside and even has a storage pocket in the back for those of you who want to bring snacks, drinks, or blankets with you along the way!
Features
The frame of this bike trailer is made of aluminum and steel, which makes it lightweight, safe, and durable. It also has a storage pocket that can handle up to 12-pounds and it is capable of holding to children weighing 40 pounds each.
Weather Resistance
As far as weather resistance goes, you can take this bike trailer almost any time throughout the year! It comes with a bug screen (to keep the pesky critters away from your kids) and a weather shield—so if you get stuck in the rain you won't have to worry about the kids getting soaked.
Value
Although this bike trailer is definitely an investment and has a higher price point, it is certainly worth every penny if you have two kids—although It is important to note that the trailer has a 92-pound weight limit. Your purchase will also come with a 1-year warranty that covers limited incidentals (just in case).





The velcro cover attaches easily to the frame
Large mesh opening for access to passengers
Seats don't sag, harness clasp is higher than other products in its category
Included suspension system
Less foot room than other options
Not fully waterproof
Small interior pockets
The Allen Sports Aluminum did a great job looking at issues other products were having and then solving them. With excellent comfort features and durable construction at a reasonable price, this is a great buy for families who love to hit the road.
Read more
Ease of Use
It includes a quick setup and folding design, plus the hitch mount easily attaches to the bicycle. The quick-release wheels allow it to be quickly stored away.
Comfort
The twenty-inch inflated wheels and suspension system help keep passengers comfortable on bumpy terrain. Padded seats are sewn into the base rather than the sides, thereby eliminating sag. It also adds an extra layer between the ground and any bumps that may occur. An adjustable handlebar and wheel attachment comes standard, allowing it to convert to a stroller. The two-in-one rain and bug shield keep passengers dry and insect-free no matter the weather.
Features
Features interior pockets for drinks and snacks. Seats two. Weight Capacity: 100 pounds. Weight: 28 pounds. Interior Width: 22 inches. Exterior Width: 30 inches. Height: 35 inches.
Weather Resistance
The standard 5-point harness keeps passengers safe. The two-in-one rain and bug shield keeps passengers clean and dry throughout the trip. The included safety flag alerts nearby traffic in low-visibility conditions. Made with durable Nylon, buyers can rest assured the cover can withstand normal wear and tear. The foot guard is made of strong, rubberized plastic that won't rip. The aluminum frame keeps passengers safe without added weight.
Value
This is a great, quality product, especially for the price. With an included suspension system, seats sewn into the base eliminating sag, plus a foot guard, most families would be quite happy with this option. While it may not be entirely waterproof, it does eliminate most rainwater while still providing a quality ride. It comes with a limited manufacturer warranty.
Lightweight
Best hitch design
Water resistant
Excellent value
Durable construction
No padding
No bottom reinforcement
No suspension
Doesn't convert into jogger or multi-sport conversion kit
The Burley Bee is a great buy at a low price. With low weight, excellent safety features, easy setup and teardown, and large wheels, you can't go wrong. It's perfect for families looking for a casual biking option.
Read more
Ease of Use
This unit is very easy to set up and go. It can be folded down with ease for storage and quick transport. And its 20-inch push-button wheels make it easy while also adding comfort to each ride.
Comfort
There's minor suspension from twin hammock-style seats, but there is no padding, so comfort can be a minor issue. The standard 5-point harness to keep passengers buckled in. It has tinted side and rear windows rated UPD 30 to protective from sunlight and harmful UV rays. Reflective materials and mirrors for improved visibility in low light. The water-repellant cover is mildew resistant and will protect passengers from the rain.
Features
It has a rear cargo area available for storage. There are a couple interior pockets for snacks and cups. Seats two. Weight: 20 pounds and is one of the lightest on the market. Inside width: 22.5 inches. Inside height: 27.5 inches. Max load: 100 pounds.
Weather Resistance
The 600D, high-grade polyester will stand up to stretching and sun bleaching. The heat-treated aluminum frame tubes and hinges will withstand everyday use and keep passengers safe. A manufacturer warranty which covers for fabric and parts is included. Plastic and frame are covered for three years.
Value
Great buy for trips around town at an affordable price, plus it has one of the longest manufacturer warranties on this list.





Affordable
Very light
Easy to assemble
Useful weather cover
Compacts well
Comfortable
Durable
Array of safety features
Seats two
No tools required to assemble or attach
Rims of poor quality, may cause other tire damage
Doesn't fit a large variaty of bicycles
The Instep Take 2 is suitable for larger, busier, families. It is made to make bringing your children along as accessible as possible, an economic choice for the family who doesn't want their budget to stop them from having fun.
Read more
Ease of Use:
The Take 2 is a very easy option to utilize. It assembles with no tools, attaches to the mount with no tools as well. It is also easily transportable, noted as being incredibly light and folds up in a moment at the owner's convenience.
Comfort:
The Take 2, as its name suggests, contains enough room to comfortably seat two passengers. Although the seats are not padded, and the seat just suspends itself, most Take 2 users suggest that nothing but the most difficult terrain will disrupt your child's ride. The seatbelts are also adjustable and not too tight or uncomfortable.
Features:
The extra cargo space is advertised as being able to hold an extra 12lbs of gear. While not negatively remarked upon, most users talk of the storage space as serviceable, neither good nor bad. The Instep Take 2 weighs 23lbs and measures at 32in x 27in x 6in. The weight capacity is two 40lb children. The tires attached to the Take 2 are 16 inches and have air tubes with a corrected psi of 25, some suggest opting out of the stock tire tubes and investing in a gel tire tube for longer tire life and a smoother, more controlled ride.
Weather Resistance:
It is fitted with reflective material to keep your children visible, and in turn, safe. The passengers of the Take 2 is fitted with a five-point safety harness to make sure they stay securely in place during your ride. Additionally, a safety flag is provided so it can be seen despite its low height; just like with the reflective material, visibility is key to safety. The Instep Take 2 is a durably built unit. The weather canopy is well built and protects your children from the elements.
Value:
An economic choice, more than serviceable in terms of what of a family could need and expect and is available at one of the lowest prices on this list.





Affordable
Easy to assemble
Comfortable
Lightweight
Folds up easily
Smooth ride
Not compatiable with all bikes
Canopy heat and durability issues
Schwinn is a brand that many cyclists have come to rely upon. Schwinn also offers other more family oriented vehicles like trailers and jogging strollers. The Trailblazer comes with the same level of brand dependability as anything else Schwinn produces.
Read more
Ease of Use:
The Schwinn is an easily foldable and transportable for the family who wants to get out and running. The Trailblazer's wheels do remove for transportation. This product has some compatibility issues, not being able to attach to some bike models.
Comfort:
The seating is comfortable, if not supported or padded. The Trailblazer is made with large wheels to ensure a smooth and easy ride for its passengers. The only issue that might be a problem is the canopy is said to hold in too much heat to be comfortable, which should be something parents should be aware of especially if they have younger children.
Features:
The storage space holds a 12lbs capacity which isn't a negligible amount of storage but isn't remarkable either. The Schwinn Trailblazer weighs 21lbs and has a carrying capacity of one 40lb passenger.
Weather Resistance:
A visibility flag is included, so that someone can see the shorter carriage if it happens to be moving under their line of sight. The canopy material is reflective, also for the sake of visibility. The wheels are noted as being of exceptional quality, unsurprising from a company known for its bicycles, but some users note the durability issues with the canopy, reporting early wear and tear.
Value:
While not the most economic on this list, this option can certainly be called affordable. And while it may not be the highest quality product on this list, the Schwinn Trailblazer is still a reliable piece of gear and a deal at its low price.





Several colors to choose from
Can be used for biking, jogging, or walking
Easy to use
Handlock brake
Storage area
Not foldable
Some users report wheel durability issues
If you have two kiddos, this may be the bike trailer for you—especially if you want something more affordable. Not only does this bike trailer look great, but it is also really comfortable and offers some awesome features you need to check out.
Read more
Ease of Use
The best part about this bike trailer is that it is really easy to use and set up. You can easily switch between trailer to a stroller, so you get optimal versatility without the hassle.
Comfort
This bike trailer is really comfortable thanks to its full suspension system, which allows you to use this bike trailer—even on trails or uneven terrain.
Features
One of the beneficial features this trailer has to offer is the hand brake, so you can park and not have to worry about it rolling around on you. It also features a locking swivel in the front tire. This feature allows you to use this trailer as a jogging stroller as well—just remove the swivel when you want to bike. It is important to note that this stroller has a weight capacity of 88 pounds.
Weather Resistance
Thanks to the canopy—which is removable by the way—this bike trailer will ensure you can keep your children protected from the sun, unexpected weather, or any debris in the terrain you are running in.
Value
The best part about this bike trailer is its price. It offers tons of features and is really versatile and costs half the price as other selections on our list of reviews.





Great hitch
Lightweight
Full roll cage
Stroller conversion
Sun protection
Washable seat pad
Difficult to put away
Not watertight
Noisy parking brake
Slipping suspension control
The Burley d'Lite did a great job considering the interior space for its passengers. With great comfort, bonus safety features, and a quick install and tear down, this is a great option for longer rides.
Read more
Ease of Use
The tow arm and hitch install quickly so you can get moving faster. The 20-inch, quick-release wheels allow the unit to quickly fold down for storage. An adjustable, padded handlebar and parking brake are included to convert the product into a stroller or jogger with available kits.
Comfort
It includes reclining seats for additional comfort. Bowed-out sides create added interior space with more shoulder room. The recessed helmet pocket allows children with helmets more head space so they can move their heads around more easily. The adjustable suspension system softens bumps from the road. Simply change the setting depending on the terrain for that day.
Features
Interior pockets allow storage for snacks and drinks. The rear cargo area stores extra gear, food or toys. Seats two. Weight: 28 pounds. Weight limit: 100 pounds. Inside width: 22.5 inches. Interior height: 25.5 inches.
Weather Resistance
The 5-point padded harness system helps keep passengers safe on the ride. The retractable sun shield helps protect passengers from the bright sun. UV-protected and tinted side windows protect passengers from harmful rays while providing excellent visibility. The interior roll cage keeps passengers safe in case the unit was to flip. Reflective materials and a safety flag for enhanced visibility come included for added safety in low visibility situations. It comes with weather-resistant shields in case rain were to strike. A light aluminum frame keeps passengers safe without unnecessary weight.
Value
The reclining seats and adjustable suspension are great for longer runs, ensuring your passengers will be more comfortable for longer periods of time. The roll cage and aluminum frame ensure constant safety making this a great buy. This trailer comes with one of the best warranties on this list. Fabric and parts are covered for 1 year. Plastic parts are covered for five years. The frame is covered for five years.





Foot guard tube
Customers state it folds flat enough to leave wheels on during storage
Doesn't convert to a jogger or stroller
No suspension
The Allen Sports Steel has a great comfort feature with the foot guard which doubles as a safety and maintenance feature. It's a great option for trips around town at a low price.
Read more
Ease of Use
The easy fold design with quick-release wheels make for quick storage. The sixteen-inch pneumatic wheels provide a comfortably smooth ride. It also has a foot guard tube to keep passengers' feet from hitting the ground causing injury, plus damage to the product itself. It easily attaches to most bicycles and doesn't require any tools for assembly.
Comfort
The two-in-one weather shield protects passengers from both rain and bugs. The foot guard tube helps keep passengers' feet from striking the ground causing injury to passengers or causing the base to strike the ground causing damage.
Features
The rear cargo area can store helmets, food, drinks and other small items. Seats two. Weight capacity: 100 pounds. Weight: 25 pounds. Interior width: 15 inches. Interior Height: 22 inches.
Weather Resistance
A standard 5-point safety harness is included. A safety flag is also included to alert passersby in low-light conditions. The included rain shield protects passengers from rain water. A basic roll cage helps protect passengers if the unit were to flip. Made of lightweight steel, the frame guarantees safety without the added weight.
Value
This is great buy for the family looking for basic transportation around town. With the included foot guard, it has reduced wear and tear, plus it keeps passengers safe. It quickly assembles for a faster get-up-and-go. The product comes with a limited manufacturer warranty and it does not cover wear and tear.





Rarely jerks, even on quick turns
Fits almost any bicycle
Also works as dog trailer
Stroller kit sold separately
Some reports of tire blowouts
The InStep Sync Single is a great product if the goal is a simple, around-town vehicle at a great price. It's on the lighter end and still pulls smoothly, even when empty.
Read more
Ease of Use
The simple folding frame design makes storage very easy with a quick-release wheel. Setup should take a maximum of fifteen minutes. The coupler hitch easily attaches to most bicycles so you can get moving faster.
Comfort
The sixteen-inch pneumatic tires make for a comfortable ride. A two-in-one screen shield protects passengers from both rain and bugs. The sling seat isn't padded but is great for one child.
Features
It has rear cargo space that is large enough for snacks, diapers and water bottles. Seats one. Weight capacity: 40 pounds. Weight: 23 pounds. Exterior width: 25 inches. Exterior height: 31 inches.
Weather Resistance
It comes with a standard 5-point safety harness. The included safety flag makes sure others see the vehicle from a distance. The two-in-one screen shield protects passengers from both rain and insects. The steel and metal frame help ensure safety at all times.
Value
This is a great product for the price. While the wheels may be an issue, the manufacturer backs their replacement. With the included two-in-one screen shield, your passenger will be safe and dry in rain or shine. It comes with a full one-year manufacturer guarantee for durability and safety. The manufacturer is known to provide new tire tubes for tire blowouts.
Criteria Used for Evaluation
Expert Interviews & Opinions
Most Important Criteria
(According to our experts opinion)
Experts Opinion
Editors Opinion
Users Opinion
By Default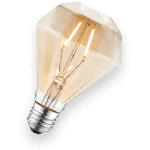 Safety above all.
Some state requires children to wear a helmet while on a bike trailer. If this is not the case in your area, you should always have your child wear a helmet regardless. A couple other tips are reflective markers and orange raised the flag to make you more visible.
Make sure to go over emergency procedures with your kids and teach them to listen to while on the road. Planning for worst-case scenarios ensures your family is prepared and taking precautions will help prevent anything from occurring in the first place.
Pre-ride check
Before each adventure with your child, double-check the mounting hardware for proper attachment. If your model is a folding model be sure it is fully extended and locked in place.
We also encourage you to develop a checklist with your kids if they're old enough. This will help them help you and put more eyes on the task. It never hurts to have someone double-check--especially when you have the lives of your little ones on the line.
Just because you take all the preventative measures doesn't mean everyone on the road will so it is important that you do absolutely everything that you can.
Other Factors to Consider


Bottom Line
One of the key accessories is the available cargo space. They are primarily made for transporting small children and any parent knows that they require a lot of specific care. Diapers, blankets, juice and all sorts of other necessary odds and ends. A reliable product needs to have enough cargo space for all your essentials.
We need to scrutinize all of the little specifics to know if they are really up to snuff. Units with a lot of accessories weigh almost twice as much as the standard. The same goes for a model with two seats but a low weight limit. The specs are often depicted as small side details but they add up quickly.
Many models have a convertible option. The ones that convert to trailers are great for taking to the park or the zoo. There is a large amount of convenience in being able to mount and dismount this transportation from your bicycle on a whim. Not to mention the money you will save by not having to buy more than one seated carrier.


Safety Hazards
Obviously, safety is an important consideration when we are making our choices. And this doesn't just mean safety belts and straps. We need to keep a close eye out for units that have histories of tipping and flipping. These are not the ones we would want to feature on our list.
Few things are more frustrating than getting a new toy, gear, or gadget and having it be incompatible with the equipment you already have on hand. That is why we can't stress enough to make sure that the bicycle you have is compatible with the coupler that comes with the trailer.
Product warranty is a big deal when often many of the products on this list are things you will be investing a lot of money into. Tire and nylon issues are too uncommon, but you want some insurance in case you encounter them earlier than you should be. All in all, you need to make sure you make the best decision for your family and get something that keeps everyone safe.
Frequently Asked Questions
q:

Will the warranty cover a blowout?

a:

That is a question specific to each product because each manufacturer treats the issue differently. Some only cover manufacturer defects while others assist in normal wear and tear issues.
q:

What if I can't understand the assembly instructions?

a:

Manufacturers usually have hot lines or other options available for assembly assistance. You also might be able to find an instruction video for some "bicycle" models online, if a visual aid would be preferable.
q:

What's the best way to store a bike trailer?

a:

Many are made to fold up easily, though some do require wheel removal. Usually the process is made to be as easy as possible.
q:

Do these trailers attach to any bicycle?

a:

Many come with "universal" attachment adapters but this often doesn't cover all models, it is best to read up and consult the manufacturers to see if your bicycle is compatible. Other cyclists should also have insight into any compatibility issues. The best bike trailers on our list, however, are for the most part designed to fit most bikes.
Subscribe to our newsletters