10 Best Bike Trainers Tested & Fully Reviewed
last updated
Feb 14, 2019
Cycling is a sport that combines the freedom of the outdoors with rigorous and effective exercise. Athletes can cover serious mileage, build muscle, and take in scenery all over the world. But, like with any other sport, there's an off-season. Weather doesn't always agree with cycling, and it can be dangerous to try and ride in icy or inclement conditions. Serious athletes know that not practicing can have a negative impact on their performance. This is where bike trainers come in.

A good bike trainer allows you to cycle from the comfort of your own home. Many of them simulate the conditions of outdoors while giving you all of the convenience of the indoors. Training regularly keeps your muscles conditioned, your cardiovascular system in check, and helps you stay at your peak physical shape no matter what the weather.
In a Hurry? The test winner after 15 hrs of research
Sportneer
Why is it better?
Relatively quiet with noise reduction wheel, so riders can kick up the speed without being too loud
Easy to assemble with a quick release lever to easily get the bike out
Stable and durable
Great price
In a
Hurry? Editors choice:
Test Winner: Sportneer

4
Researched Sources
1100
Reviews Considered
15
Hours Researching
19
Products Evaluated
Ease of Use
Features
Portability
Advanced Features
Value
By Default
In Depth Review Top 10
Sportneer
Conquer
CycleOps Fluid 2
Kinetic Road Machine 2.0
RAD Indoor Bike
Deuter
Kinetic Fluid Rock 'N Roll
Tacx Neo Smart
Elite Directo
CycleOps Magnus
Table of contents
Criteria Used for Evaluation
Other Factors to Consider
Frequently Asked Questions
Sources
Our Favorite Bike Trainers


Relatively quiet with noise reduction wheel, so riders can kick up the speed without being too loud
Easy to assemble with a quick release lever to easily get the bike out
Stable and durable
Great price
Durable and affordable, this option is ideal for beginners because it is easy to set up and has an easy bike release so that removing the bike to ride outdoors is hassle-free. It has a few different resistance settings that are controlled by a remote. It has a wide base for stability, is compatible with many bikes, and is one of the best when it some to how quiet it is.
Read more
Specs and Performance
With a wide base made of steel with adjustable, and anti-slip rubber feet, this trainer is stable and won't cause any wobbling on uneven floors. It is extremely easy to assemble, is foldable and compact. This makes it great for storing or fitting in the trunk of a car for traveling. It has a quick release lever so that the consumer just needs to pull to instantly release the bike from the stand to go outdoors.
It fits most road or mountain bikes with 26 to 28 inch for 700c wheel, and it comes with a front wheel rise block or a more realistic ride, as well as a skewer.
It doesn't have any fancy smart features, so it can't measure power or tap into any training features. However, it does its job at allowing for an indoor ride thetas smooth and has a decent range of resistance to mimic being on the road.
Adjustability
This option has six levels of resistance, with one being the lowest resistance and 6 the highest. Resistance is adjusted with the remote that is mounted to the handlebar. The cyclist can also use the gears of the bike to enhance the amount of resistance.
Noise
This option has a noise reduction flywheel that keeps sound at a minimum. However, the noise level varies depending on the size of the tires. Thicker tires will still result in noise.


Lots of stability
Easy to assemble
Great for beginners
Smooth ride
Durable option
Comes with front tire block
Noisy
No smart features
Doesn't have high resistance
This is one of the best options when looking for getting the most bang for the buck. It's sold at an affordable price, is easy to set up and simple to use as well. It uses magnets to create resistance, providing a surprisingly smooth and stable ride. It has a pretty solid construction, but better suited for casual rides, not intense training workouts with high resistance. Best of all is it folds up to be neatly stored away or taken with the consumer when traveling.
Read more
Specs and Performance
This mid-range trainer is ideal for those looking to take up indoor spin at home or looking for a high-performance option that works well and won't break the bank. It has a heavy-duty steel construction that scores well in durability and stability. But it also makes it much heavier than other options. Adding to its stability is its front wheel rise block that is included. Some other trainers require this to be purchased separately. This adds to its more natural riding feel. It is also easy to assembly, which is another attractive trait for beginners.
It works with 26, 27 and 700c bikes with quick release rear wheels. This is a great option for intensity training when not looking for intense resistance.
Adjustability
The Conquerer Indoor Trainer is a magnetic trainer, allowing for adjustments for increased resistance during workouts. It has a single adjustment knob for progressive magnetic resistance. However, don't expect to really kick up the resistance on this one. Consider this instead for beginners or those recovering from an injury opposed to the SoulCycle lover or expert rider.
Noise
Although the company claims that is is a quiet option, it isn't the best when it comes to noise. Most consumers find it be loud, whereas others don't mind the volume it produces. The noise level is comparable to a vacuum cleaner, which is tolerable, but there are plenty more options on this list that score better in this category.


A high-performance option that rides smooth and has great road feel
Offers lots of stability
Easy to set up, and folds down
Progressive resistance responds well
Compatible with virtual training apps
Quiet
Slightly pricey when adding accessories
CycleOps is another big name brand in the bike trainer department, and the Fluid 2 is among the most popular trainers sold. And for a good reason. This fluid resistance unit has a consistent ride that mirrors being out on the road and has among the widest resistant ranges. Its unique design allows for gear changes. The trainer is quiet, self-cooling and compatible with training apps.
Read more
Specs and Performance
This is a fluid trainer that provides progressive resistance. It is among the best when it comes to having the road feel quality cyclists look for in a trainer.
It has a wide frame that has a tubular leg design with hooves that adjust to fit many bikes. It is durable and very stable, allowing for the rider to feel secure when out of the saddle and when increasing speed thanks to its leveling feet. The Fluid 2 is equipped with a large flywheel, with a precision-machined alloy roller that adds support to the tires to prevent it from slipping. This roller also calls for a really smooth ride Its roller allows for 700c, 650b, and 26, 27, and 2-inch wheel sizes. It has a steel quick release skewer that is included with three rear dropout spacing settings. The Fluid 2 has a self-cooling fan to prevent the system from overheating when working up a serious sweat.
This is a smart trainer, compatible with virtual training apps to get insights to the side like power and more. Performance wise, this option is great for sprints, intervals, and longer rides, as much as it is for more casual workouts because of its realistic road feel, progressive resistance and smooth pedaling.
Adjustability
This trainer is fluid based when it comes to its resistance. Resistance foes from 20 watts to over 800, giving it a good range that reacts well.
Noise
The Fluid 2 scores very well in the noise department, It has a noise volume of around 64 to 68 decibels at 20mph, which isn't bad at all.
4

. Kinetic Road Machine 2.0


Affordable
Performs well; great bang for the buck
Portable, yet robust enough for stability
No assembly required, easy to use
No smart features; won't track power
This is a great option for those who don't want or won't use smart features. Stripped down to just be a trainer for indoor cycling, this is a reliable option that is stable, durable and has a lifetime warranty. It has a great ride feel, smooth and quiet. It fits most mountain bikes, and best of all comes fully assembled.
Read more
Specs and Performance
This fluid trainer produces smooth and progressive resistance that does a great job of mimicking an outdoor ride when in the saddle. This trainer is built extremely well, being stable while still having that realistic ride feel. This is because of its large (6.25 lb) flywheel that fluid resistant unit and ergonomic rubber knobs. With a max resistance of 3,000 watts, it is much more powerful than the CycleOps Magnus Trainer. This makes it a no-frills option for those not needing or wanting to mess with apps. This just means it can't measure power like other smart trainers.
Adjustability
This bike trainer is 100 percent leak-proof, with the resistance increasing as the consumer pedals faster. Resistance changed by manually shirting gears on the bike. It is very easy to use, just needing to attach the bike and ride.
Compared to other options, the Kinetic Road 2.0 has a much larger roller which helps to reduce tire wear. It is compatible with bikes from 22-29 inches in wheel diameter, with a range of resistance of 5-3,000 watts.
Despite its large flywheel, it actually is compact and pretty lightweight. It can be folded and to be stored or taken with the cyclist. It is much more portable that then Kickr, and Rock and Roll trainer in comparison.
Noise
Noise is no problem here. The Kinetic Road Machine 2.0 is a fluid trainer, which is less loud than magnetic options.


Compact, and can be folded down
Stable
Comes assembled
Requires setting up adjustment cable to the handlebar
Not the best looking trainer
Louder than most options on this list
This is an affordable option that is great for beginners. It uses magnets to create resistance, is durable, and has a design that is compatible with mountain bike tires of multiple sizes. It is portable, lightweight and folds down.
Read more
Specs and Performance
This is a great trainer for more seasoned riders, as well as beginners because of its level of stability and durability. It fits both road and mountain wheels of various sizes, making it a versatile option. It consists of an internal magnet that creates resistance and has a steel flywheel that results in a natural pedal feel.
But when it comes to performance, this is an option for beginners because of its low resistance compared to other options like Conquer Indoor Portable Bike Trainer. And options like Kinetic Fluid Trainer Rock 'N Roll and CycleOps Fluid 2 run it over when it comes to this category. However, this is an affordable option to get a consumer's feet wet with.
Adjustability
This is a magnetic trainer that has seven different settings to help mimic various road conditions like claiming uphill. Adjustments are made using the screw underneath, as well as from the handlebars via a cable that needs to be installed. This makes adjustments easy to use—once it is set up.
Noise
The RAD Mag Trainer claims to be quiet but is slightly lacking behind others on this list in this department. Wider tires call for louder rides. Cyclists can expect to hear noise from this option, but nothing louder than what level of noise is heard at the gym from stationary bikes. Keep in mind that it's best used with road tires, not mountain bike tires and this will help with its noise level.


Affordable
Quality construction
Portable
Easy to use once assembled
Requires assembly
Assembly instructions aren't detailed
This is a great value option for cyclists new to bike trainers who want to get their feet wet without spending a ton of money but who also want a quality product. If you live North America you may not have heard of this brand, but they're extremely popular and well-known in Europe and have been making quality outdoor and sporting products since 1898.
Read more
Ease of Use
Several users noted that some places where you can buy this online say that it comes fully assembled but that is not actually the case. Unfortunately the instructions that it comes with aren't the best or most detailed but there are videos online that will help and if you or anyone you know is familiar with the basics of bicycles assembly should be no problem. Once it's assembled it's simple to operate.
Features
It's a pretty basic option without many frills, but the frame does fold easily for storage and it comes with a cable for controlling the brakes from your handlebars.
Portability
It only weighs around 20 pounds and also folds easily. This makes it easy to store or even to take with you while traveling if you are a true enthusiast.
Advanced Features
As mentioned above this is a simple and value oriented product with a lot of extra bells and whistles. What it lacks in high technology however it makes up for with quality construction and being easy to use.
Value
One of the most affordable options on our list, this product offers the user a lot of bang for their buck.
7

. Kinetic Fluid Rock 'N Roll


Patented design
Compatible with nearly all bikes
Smartphone compatible
Lifetime warranty
Despite its high price, the Kinetic Rock 'N Roll trainer is a worthy investment. It is the best when it comes to the indoor biking experience because it feels as close to an outdoor ride as possible. It allows the athlete to move the bike to the left and right, just like when maneuvering the bike outside, without worrying about not being supported. It's compatible with almost all bikes, is quiet, and is smartphone compatible for tracking workouts. It is a high-quality trainer that is durable and comes with a lifetime warranty.
Read more
Specs and Performance
This fluid trainer consists of a durable frame that is stable and is patented in design to provide movement that mirrors being out on the road. The only free-moving fluid trainer, the Rock 'N Rock enables the bike to move left and right without fear of falling off the bike. Not only does this result in a real-road experience, but it also gives the cyclist a great core workout. The unique side to side motion stimulates road cycling in a way other bike trainers can't. It is smooth and rides well. Its progressive resistance also feels realistic.
The frame fits 22 to 29-inch wheels and comes fully assembled. It has ergonomic rubberized knobs and feet for added stability, a large diameter roller, and large flywheel for an enhanced ride feel. It also comes with a skewer and has rear thru-axle adapter support.
It also uses Bluetooth Smart to pair with devices and is compatible with popular cycling training apps like Swift as well as Kinetic Fit with its built-in inRide sensor technology. This means no additional sensors are needed to get stats like power, heart rate, speed, distance, and cadence.
Adjustability
As mentioned, this is a fluid trainer, and although it has app connectivity, adjustments are made by wheel speed and are not control in the app. It has a resistance range of 3 to 2,000 watts, making it a powerful option. Where other fluid until leak, this trainer has a patented magnetic drive system that consists of two sets of agents on each side of a wall the makes it leak-proof.
Noise
The Rock 'N Roll also performs well in the noise department. It is nice and quiet, even without a mat.


Smart trainer connects with popular cycling apps
Stable and solid construction
Quiet operation
Powerful motor
Can be used plugged in or not
Expensive
Some users received an item that had been damaged during shipping
This is a good option for people who want to take their indoor cycling to the next level with smart capabilities. It also gets high marks for being big and heavy, which is a good thing for bike trainers because it gives you more stability. Users felt comfortable using this even in apartment settings where quiet operation is a must and they also liked that it was stable enough to get up and ride while standing out of the saddle. Users also remarked that the road feel was excellent and the heavy base enabled them to lean into curves while training.
Read more
Ease of Use
Set up does take a little while, but that is the case with most products of this type. It pairs very simply with various cycling training apps such as Zwift and Bkool. It isn't the best in terms of being able to put your bike on and take off extremely quickly, so it may be best for winter use when the bike is going to stay attached for a long period of time.
Features
It has a motor that goes right onto the cassette so you won't need to worry about extra gearing and the low RPM's help it to be quiet. The frame folds for easy storage but it's also wide for excellent stability. A really nice touch is that you can use it completely unplugged or you can plug it into the wall for assistance and interaction from the motor. It's a smart trainer, which means that it's Bluetooth capable and works with Android phones, tablets, as well as Apple products and pairs easily with most the most popular cycling apps such as Zwift and Bkool.
Portability
Weighing in at over 50 pounds it will be difficult to take with you, but it is foldable which makes it easy to store.
Advanced Features
It's considered a smart trainer, which means that it pairs via Bluetooth with all of the most popular cycling apps. It also has a powerful motor that can be used to simulate road conditions such as going up and down hills to make your workout more challenging.
Value
The big drawback of this trainer is the price as it's pretty expensive, but if you're a dedicated cyclist you're probably aware that this brand is one of the best on the market and worth the price.


Performs well for a mid-range price
Connective and compatible with lots of training apps
Smart controlled for set resistance
Measures power
Slightly noisy
Some assembly required
This is a mid-range to a higher-end option that overall performs well. It has good road feel, with features like being able to simulate slopes and has an integrated optical torque sensor power meter that provides accurate readings. It is an interactive option, with ANT+FE-C and Bluetooth compatibility, and is easy to set up.
Read more
Specs and Performance
This one of the bike trainers to get excited about when it comes to performance and connectivity. It has a direct drive design that calls for easy installation without the tires slipping or wearing. It is stable and compatible with road and mountain bike frames, that includes 142 x 12 with thru axles.
It really shines with performance, equipped with an OTS power meter to measure power. And it does so with a 2.4 percent (+, -) accuracy. It has up to 1400 watts of power output at a 40km/h speed and can stimulate slopes up to 14 percent incline. This makes it ideal for pretty much any type of training, especially when it comes to working on cadence and sprinting.
It also has a pedaling analysis feature to determine how much effort is put in the legs. This requires an in-app purchase but provides great insides for those looking to increase their performance abilities.
It's also one of the best when it comes to interactivity. It is ANT+ FE-C and Bluetooth-enabled to be able to work just about every app and training software including TrainerRoad and Zwift. It has a training software that includes videos, base training sessions, tests, maps and more.
Adjustability
The ride feels good with this option, mainly because of its direct-drive that means no slipping since the rear wheel is removed. This eliminates the need to make adjustments with each ride. When it comes to adjusting the resistance, this is controlled by the apps. That's the beauty of smart trainers– just pedal and let the tech take over and set the wattage.
Noise
The Elite Directo Trainer has an electronic brake flywheel that isn't that bad when it comes to noise level. Expect around 71 dB when at 200 watts and going 800rpm.


A smart trainer that is compatible with many virtual training apps
Transmits power and speed
Lightweight, portable and compact
Fits most road and mountain bikes, with quick release skewer
Fast responsive resistance
Some assembly is required
Many of the same specs of the Hammer without having direct drive design
This option brings all the durability that CycleOps offers with its trainers with the smart features that tech-savvy athletes are looking for. Equipped with ANT+ and Bluetooth tech, it has a direct drive design that makes it widely compatible and easy to use. It has an electromagnetic resistance that goes from 0 to 1500 watts. It has a clutch knob technology for great tire tension and is available for a mid-range price.
Read more
Specs and Performance
This smart bike trainer uses electromagnetic resistance that is super responsive.
The Magnus Trainer is made of a durable frame that is foldable and spring loaded with a bolt-action level. It also has an optional rear thru-axel fit for an even more secure fit. It has a clutch knob and an alloy roller that reduces the wear of the tire. Unlike the Wahoo KCKR, it does not have a direct drive design. However, it still has maximum power with a 1500 watt peak of resistance. Its clutch knob will click when the resistance limit is reached.
And while the company's Hammer does have direct-drive, the rear-wheel-driver aspect helps to make the Magnus very portable and compact, and much for affordable.
Where the CycleOps Hammer doesn't have much go a road feel about it, the Magnus does. However, it rides much smoother with narrow tires with high pressures.
This is a smart trainer that, like the Hammer, features PowerTap technology. This allows it to measure speed and cadence and uses ANT+ FR-C and Bluetooth 4.0 to automatically transfer the data. Just keep in mind a cadence sensor and ANT+ device is sold separately.
Adjustability
The consumer has total resistance control from 0 to 1500 watts, making it one of the bests in this category. This is done entirely through apps like Zwift and other cycling apps.
It also has leveling feet that calls for easy adjustments when on uneven surfaces.
Noise
Designed to fit most road and mountain bike frames, this option comes with a quick release sewer with three settings for a rear dropout. Although a trainer tire is recommended, the Magnus is quiet, coming it at 69 decibels at 20 mph. It is only slightly louder than the CycleOps Hammer, but not by much.
Criteria Used for Evaluation

Ease of Use
We've featured only the best bike trainers in our review list using the following criteria.
Shopping for any type of exercise equipment can be overwhelming. There are so many different models available and it's hard to know exactly what you need. Bike trainers are no different. There are hundreds of them on the market, and different brands offer a variety of different features. We looked at bike trainers that could be appropriate for beginners, and ones that could be challenging for experts. To determine the best bike trainers it is important to look at a number of different reviews and specs to ensure it will fit your intended use.
It's very important how easy a bike trainer is to use. Difficult operation will make you less likely to want to use it and if you don't use it your fitness will suffer. This may not be as big of a deal during the winter time when your bike is likely to just sit on the trainer for a long period of time. But if you intend to use it during the rest of the year when you also want to be able to use your bike out on the roads and trails it was intended for you'll want to make sure that it's simple and easy to attach, operate, and detach the bike once you're done.

Features
There are a number of features you will want to check for when looking for an indoor bike trainer.
At the bare minimum, the trainer needs to be wide and durable enough to be able to support the bike and keep it in place during the ride. What kind of trainer is it (ex: fluid, wind, magnetic, electromagnetic)? What kind of bikes is it made for (road, mountain, tri bikes)? What is the tire thickness it can hold?
Each cyclist has a different set of preferences for their bikes. A lot of it is determined by where they ride and whether or not they do so competitively. The closer the bike trainer is to the bike that they'll be using outdoors, the more likely they are to develop good cycling habits. Or, some cyclists prefer trainers that have a completely different feel. This adds to the variety and helps them work on muscles that may been neglected by a different posture. We looked at a wide variety of different trainers and tried to provide something that would appeal to everyone.

Portability
It is important that your bike trainer be easy to move around as needed so you get the best performance from it.
With improved connectivity, trainers can offer a wider range of different workouts. There are some programs that can even connect with other devices to track your progress. Others may be able to simulate the conditions of legendary trails. This includes a change in resistance, and a more intense interval workout. Having automatic programming can be an advantage when you don't want to worry about changing the settings every time you want a challenge. We looked at the way that each of these trainers performed under a variety of different circumstances.

Advanced Features
You will want to consider other important fators and features as well before you make your final choice.
Noise
The flywheel typically causes lots of noise, with the larger this part the louder the noise. Mats can help reduce noise. However, consumers who live in an apartment may want to make sure they get the quietest option available.
Durability
Not only does this have to do with the amount of support it has, but durability here also plays a role in the longevity of the product. Since some trainers are expensive, it should last a long time.
Investment
Is the price tag worth it? Does it include thru-axle support? Does it include smart features that allow for virtual training?

Value
Value is an important part of the decision-making process and can be determined by a number of different factors.
Ultimately, the bike trainer is worth the money if you are able to use it in the way intended, and if it lasts long enough to maximize that use. It needs to be made out of high-end materials and provide you with all of the workout options you need. Connectivity and preprogrammed features can cause the cost to go up, but many believe these are worth it. What you're willing to pay is dependent on your needs and preferences.
Expert Interviews & Opinions
Most Important Criteria
(According to our experts opinion)
Experts Opinion
Editors Opinion
Users Opinion
By Default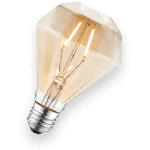 Location, Location, Location...
Place your bike trainer in an area that gives you a view of the outdoors or somewhere you have access to a monitor in order stream your favorite shows or download a cycling app which will give you a view of cycling through different scenarios. This help your mind drift away and allow you to go much further than if you are staring at a blank wall in your residence.
Safety...
Always double check the mounting of your bike to the bike trainer prior to starting each session. This can prevent your bike from coming loose during training, which is something you definitely don't want and can lead to injury as well as damage to your bike and other personal property.
Other Factors to Consider

Ease of Use
A bike trainer is a device that latches onto the rear axle of a bike, that also consists of resistance roller that rests against that back tire to allow cyclists to ride their bikes indoors.
A bike trainer is a generic word. There are various different types of options available, which are detailed below.
Wind trainer: These are considered the old school types of trainers. It consists of a small fan that is powered by the back wheel to create resistance. The harder the cyclist pedals, the more resistance. These are loud but typically inexpensive and great for beginners.
Magnetic trainer: These trainers have a magnetic flywheel instead of a fan to create resistance. To increase resistance, the cyclist must switch gears on the bike or make adjustments on the trainer. These are less noisy than wind trainers, but some require manual adjustments.
Fluid trainer: These are the most common trainers on the market, and feels the most like being on the road. It essentially is a magnetic trainer but includes a substance like silicon in the trainer to increase resistance as the cyclist pedals harder.
Rollers: This is the oldest style of trainer, which consists of a frame with three cylinders. The bike is placed inside of the frame, balancing on the cylinders. (None of the trainers on this list are rollers.)

Accessories
Technology is incorporated into some trainers to allow for rides to be smarter. This means having a built-in power meter, and connectivity options that allow the cyclist to stream workouts, track rides (speed, power, cadence, etc.) and virtually ride with others as part of their online community using accompanying apps. Data from the ride automatically syncs to a smartphone. Some are also compatible with bike computers to further tap into the power of technology to get a world of stats.
Smart trainers aren't necessarily better trainers. The bike trainer needs to be able to perform well when it comes to the ride. The smart features are just added bonuses. Consider buying a smart trainer if you are a consumer who is into tech, or a cyclist training for a triathlon or other race and wants to get better insights and track progress.
When cycling indoors, the trainer isn't the only gear needed (besides the bike of course). It's a good idea to get a trainer mat that is placed underneath to protect floors and act as a noise barrier. Other items include a front tire block for the riding position, sweat net, and new tires when the existing ones get worn.

Bottom Line
Newer bike trainers are built to last. They're durable and can stand up to the friction generated by hard riding and prolonged use. They work great for drills and interval rides, and give you an opportunity to get a real workout in. We looked at ones that were easy to install and use, and that give you the most for your money.
Not only can the bike trainer keep you in shape when you can't cycle outdoors, it can also help you to improve your form and allow you to try different postures. Knowing how to use gears for resistance properly and working on your range of motion can improve your performance exponentially.
We know that purists will always prefer to ride outside, but the best bike trainers can help you to strengthen your skills and can be a great option for athletes who can't make it outdoors.
Frequently Asked Questions
q:
Why should I buy a smart bike trainer?
a:
Smart features allow the consumer to track their rides, and get insights like power, distance, speed and more. And unlike older models, most smart trainers come fully installed and ready to use so there is no annoying assembly needed.
q:
How do I know if my bike will fit a specific trainer?
a:
Consult the trainer's specs to see it is compatible with the type of bike and tire width. You can call the trainer's maker for a list of bike types that are compatible with it. You should also contact the maker of your bike to ensure it is ok to use a trainer with that model bike.
q:
Are bike trainers worth it?
a:
This depends on how often the consumer cycles. Those who are avid cyclists in the warm weather can benefit from winter riding indoors. Those who spend lots of money on spin classes might also find a bike trainer a good investment.
q:
Some of these cost less than $100 and some are over $1000. What's the difference?
a:
We believe that fitness is something that should be accessible to everyone regardless of their income level so we were sure to include products at a variety of price points. There are definitely several differences between the most affordable and the most expensive products however. Smart trainers, or products that connect via Bluetooth and/or wi-fi with cycling training apps such as Zwift and Bkool are immediately more expensive, as well as ones that have motors and large flywheels that help to simulate going up and down hills.
Subscribe to our newsletters