10 Best Body Fat Scales Tested And Fully Reviewed
last updated
Aug 05, 2019
If you're serious about losing weight or gaining muscle, an ordinary set of scales may not be enough and you might need one of the best body fat scales featured below. Standard scales record only your weight; they don't tell you about your muscle definition, your body fat percentage, or the progress you're making.

Thankfully there are a number of devices out there which will perform these functions for you. They can even save your data (and that of your family members if they're also looking to make gains). The best body fat percentage scales will ensure that you're well aware of your body's measurements so you can get a better hold of your health, regardless of if you are losing, gaining, or maintaining.

So, if you're looking for a more advanced scale that measures body fat, read the list compiled by our expert researchers below.
In a Hurry? The test winner after 10 hrs of research

Weight Gurus
Why is it better?
Accurate
Easy setup
Great price
The donation goes to charity
In a
Hurry? Editors choice:

Test Winner: Weight Gurus

5
Researched Sources
1.1K
Reviews Considered
10
Hours Researching
16
Products Evaluated
Features
Accuracy
Use
Connectivity
Capacity
By Default
Body Fat Scale Reviews



Accurate
Easy setup
Great price
The donation goes to charity
Not for those with a pacemaker or electronic implants
Not for pregnant women or children under 10 years old
Fitted with leading-edge technology, Weight Gurus' flagship offering is perfect if you're looking for body fat scales. It records your body mass index (BMI), muscle mass and even the weight of the water in your body, so you'll get the detailed information you need. The company also donates a portion of its proceeds to the Love146 charity to help end child trafficking and gives support to survivors.
Read more
Features
Along with showing the user's weight, this body fat analyzer gives five additional body results including body fat, lean mass, BMI, water weight, and bone mass, giving an overall look at a user's overall health.
Accuracy
What's more, it's extremely accurate, giving results to within a variation of 0.2 lbs. Up to eight users can track their weight loss progress on the same device, with each user's results recorded separately.
Use
This scale that measures body fat is similar to the Fitbit Aria but is around half its price. The smartphone will sync the data remotely; users don't need to have their phone on their person when they're on the scales. As long as the phone is a reasonable distance away, the data will be conveyed seamlessly. Weight Gurus' body fat scale also syncs data separately via 1:1 pairing so it is secure and kept private.
Connectivity
Along with storing the results on the scale, the Weight Gurus device also uses Bluetooth Smart / LE technology to send data directly to the accompanying free app for iOS and Android, which can be shared with other fitness apps. The body fat percentage scale syncs with Apple Health, Fitbit, MyFitnessPal and more. A portion of the device's sales goes to charity for human trafficking survivors, making it a healthy, progressive choice in every respect.
There is a tech support team on hand to assist if and when a problem arises, such as a Bluetooth connection issue, and the product comes with a 5-year guarantee.
Capacity
The design is robust as well as stylish, the glass designed to hold even the bulkiest user. The device is non-slip and scratch-resistant, and results are displayed on an ultra-sleek LCD screen. Its four sensors offer an accuracy light-years away from traditional scales and it can hold up to 400 lbs.



Affordable
Accurate and consistent readings
Can store lots of different users' data
Has a baby mode
Results are highly visual and accessible
Difficulty connecting to the app
Cannot use with pacemaker
Doesn't suit the low-end phone
This option has the most value for a low price. It measures weight, body fat, water, muscle mass, BMI, BMR, bone mass and visceral fat, and uses Bluetooth to connect to an app to provide data.
Read more
Features
This body fat percentage scale measures eight different body composition stats including body and visceral fat. All you need to do is step on its impact-resistant tempered glass and the results are displayed instantly on its 3.3-inch LED screen, as well as its app.
Accuracy
Lightweight and stylish, the Ibyone body fat analyzer offer a more than adequate level of precision and are extremely priced, with the two-year warranty an additional bonus.
Use
The data is also extremely accessible, displayed in easy-to-read line charts, graphs, and lists that help the user target where they need to work on.
Connectivity
This scale that measures body fat has four high precision bioelectric impedance analysis (BIA) sensors which use an algorithm to detect the user's stats. Users have to download an accompanying app to sync the data, and the device only supports phones with a minimum operating system of Android 4.3/IOS 6.1 and Bluetooth 4.0. Power is provided by four AAA devices.
Capacity
It can hold up to 400 lbs and track the progress of up to 10 users. The device is even set up to record data for babies, so you can weigh your little one without any problems.



Highly accurate
Up to 16 users
Loads of data
Thin, small and stylish
Affordable
Can't use with pacemaker
App can get buggy
This body fat percentage scale measures 11 body stats including body fat, fat-free body weight, protein, and basal metabolism—giving a well-rounded rundown for the user. It also has a sleek design with visible sensors showing where to position the feet.
Read more
Features
The RENPHO product paints a complete picture of the user's health, using four high-precision sensors, four electrodes and BIA technology to present body composition metrics.
Accuracy
Users can weigh themselves with their phones turned off, and the data will sync once the device is back online. There is also no weight limit, so everyone can use these body fat scales.
Use
It comes with 3 AAA batteries, a one-year warranty and customer support. Again, it isn't really suitable for older phones: to sync data from the scales you need a device with at least an Android 4.3 or iOS 7.0 operating system, and it must be compatible with Bluetooth 4.0.
Connectivity
This body fat scale uses Bluetooth to sync data to the accompanying app. It also works with other health apps including Apple Health and the Fitbit app to be able to view progress.
Capacity
The body fat analyzer is made from 8mm tempered glass and plastic, making it durable enough to hold up to 400 lbs. It has a simple design and the visibility of the sensors is a big advantage.



Lots of features
Compatible app
Rechargeable batteries
Highly accurate thanks to its leading-edge tech, this set of body fat scales offers a full body composition analysis including metrics like weight, BMI, water percentage and standing heart rate. Up to eight users can set up profiles on this slim and stylish option.
Read more
Features
The Nokia Body Cardio scale that measures body fat records users' weight, body fat, BMI, muscle, water, and bone mass, along with standing heart rate and pulse wave velocity (PWV). The device is ultra-thin, features a solid aluminum base with heat-tempered glass, and is made to work on any surface including carpet.
Accuracy
Results automatically sync via Wi-Fi and to the accompanying free app, giving users an easily accessible overview of their progress.
Use
Users can also track their nutrition via MyFitnessPal compatibility, as well as a link to their Apple Health account. The device features a rechargeable lithium-ion battery that lasts about a year.
Connectivity
The scales are equipped with a patented body position detector technology called Position Control that helps ensure highly accurate readings, along with PWV technology to measure the speed of the user's heartbeat.
Capacity
There are a Baby and Pregnancy mode inside this body fat analyzer and can give weather forecast when using Wi-Fi. It's stable enough to work on carpet, looks good in either its black or white options



Syncs with Fitbit trackers
Easy to navigate and view stats on platform
Only tracks weights and body fat on the scale, rest in app
Max weight of 350 lbs
The most recognizable brand in the smart fitness sector, FitBit has become world-famous for its wristbands and the makers have also rolled out a set of scales designed to work directly with them.
Read more
Features
After initial setup this body fat scale automatically recognizes the user and syncs metrics to the Fitbit app dashboard, monitoring a plethora of key indicators including weight, BMI, lean mass, and body fat percentage.
Accuracy
Up to eight users can set up profiles to measure their weight, BMI, and body fat percentage, and the device is water-resistant, making it great for weighing yourself after a shower or workout.
Use
The Fitbit scale that measures body fat includes an "athlete mode," which uses a different algorithm to determine metrics. This is because athletic bodies tend to have more muscle mass and different hydration levels, which affect body fat readings. It's also the clear choice for those who love and use Fitbit trackers.
Connectivity
Although there is no Bluetooth support, data is sent wirelessly via the user's Wi-Fi to viewed on smartphones and computers. Since it is compatible with the Fitbit app and its family of trackers, users can stay on top of their progress and set goals easily, as well as seeing health and fitness trends in charts and graphs.
Capacity
Lightweight and with a smooth and glossy finish, this body fat analyzer is water-resistant so is designed to stay in the bathroom and withstand humid temperatures without sustaining damage.



Very accurate weight measurement
Great tare function
Some users complained that the scale doesn't last a particularly long time
Would you like to have a scale that's merely accurate? Of course not. You want something that's forensic, down to the last gram. This is why we've chosen the Ozeri scale. It has many interesting functions but what really sets it apart is its incredible accuracy.
Read more
Features
The LCD screen is very easy to read thanks to its high-contrast screen. It can record any user up to a weight of 440 pounds and is just as reliable when recording pets as humans. If you travel a lot, this scale is also great for recording the weight of boxes and parcels.
Accuracy
If you don't want to measure all the fancy metrics, you can just take the scale out of the box, step on it and see your weight.
Use
The device's hallmark is its versatility: its capacity to weigh infants, pets and luggage make it perfect for anyone's needs. The surface is made of special impact-resistant glass that is much stronger than the regular equivalent, and the device is extremely simple to use.
Connectivity
There are 4 buttons which are highly sensitive to touch, and easy to use. The 4 icons, which show up on the screen, provide info about body fat, hydration, muscle and bone measurements.
Capacity
The scale is also equipped with a vast built-in memory bank that can store the measurements of 8 different users, and there's a tracking system to give you regular progress updates.



Lots of features
Compatible with lots of apps
Accurate
Ideal for Garmin lovers, this body fat scale tracks metrics like BMI and body composition, syncing directly to the Garmin Connect platform via Wi-Fi to enable you to set goals and view detailed data.
Read more
Features
Recognizing up to 16 users, this scale that measures body fat provides weight, BMI, body fat, muscle, and bone mass and body water, with more features available when used with Garmin Connect such as goals, calories, activity, and sleep.
Accuracy
It has up to 9 months of battery life, although its reliance on AA batteries might be a tiny bit annoying for those used to USB charging.
Use
Its connected features make it easy to set and reach goals using the Garmin Connect platform, perfect for runners who have Garmin watches and trackers.
Connectivity
This is a Wi-Fi-connected body fat scale, plus it has both built-in Bluetooth and ANT+ connectivity. It's the ideal choice for runners and those part of the Garmin Connect fitness community because of its automatic and wireless syncing capability.
Capacity
Lightweight and elegant, this body fat analyzer comes in black or white with large numbers displayed on its LCD screen, and it has a max weight of 400 lbs.



Tons of different measurements
Easy syncing
Works with all the key fitness trackers
Ultra-responsive design
Keeps storing data even when the phone is off
Battery-operated
Has a limit of 400lb
With 12 different measurements on top of conventional bodyweight, Etekcity body fat analyzer offers every type of weight data you could possibly need. Naturally, it offers Bluetooth connectivity, so can sync with your phone easily, and it's extremely reasonably priced.
Read more
Features
With the Etekcity device, you can measure the essentials like weight, body fat and BMI and loads more besides. Muscle mass, bone mass, water weight, even visceral fat. As well as all the cool features we've mentioned above, the design is a major plus. The glass surface is coated with indium tin oxide, or ITO, which allows the device to detect body composition better (and looks seriously elegant as well).
Accuracy
The four sensors provide best-of-breed levels of accuracy and their data can be channeled to apps like Fitbit and Apple Health, so you can incorporate the analysis into your fitness plan. The stability pads provide real security and many users have praised for the scales for being easy to clean.
Use
Anything you could possibly need is recorded and stored easily. Every user can create their own profile and that helps the whole family to lead a healthy lifestyle. Although the device is battery-operated, which may be a turn-off for some, it comes with four AAAs - a nice gift from the manufacturers, we thought.
Connectivity
A white LED display makes the device truly stand out, literally as well as figuratively. It's self-illuminated and even when it's not connected to the phone, the data is stored, ready to sync as soon as your iPhone or Android is back online.
Capacity
The one real negative is that the device only goes up to 400lb - so it might not work well for certain people.



Haptic feedback
Fun shape and smiley face mode
USB-charged
Pricey
Not suitable for all phones
Initial device set-up can be slightly challenging
This gem of a device takes your key measurements including weight, BMI, water weight and bone density and gives them to you via what's called 'haptic feedback' - a series of alerts provided by vibrations and smileys rather than conventional numbers.
Read more
Features
Like all the other entrants on our list, the QardioBase 2 records a panoply of features. It may not offer some of the more obscure data recorded by other members of our top 10, but it still provides more than enough for most people. The interface is chic and classy, and you'll have the app up and running in seconds.
Accuracy
Everything about the device is fun and approachable, and we love the Pregnancy Mode, which tracks progress throughout trimesters. The modern disc-shaped design is extremely versatile, blending into any environment unobtrusively.
Use
This system is extremely accessible and easy to use, and the app is also designed to be quick and simple. The scales are charged by USB, not batteries like a lot of other items on our list, and there's even a pregnancy mode for women who are expecting. What's not to like?
Connectivity
We've talked about the haptic feedback, but it really is cool. You'll love the easy, friendly way the scales send your data, and the information is accurate to within a range of 2 pounds thanks to its group of sensors. The app is pretty straightforward too, although, like a lot of other smart scales, the QardioBase won't suit the most basic phones.
Capacity
Great capacity and can track several profiles.



Highly accurate
Up to 16 users
Loads of data
Thin, small and stylish
Affordable
Can't use with pacemaker
App can get buggy
This smart body fat scale measures 10 different body metrics including body fat, BMI and even hydration and protein levels. Up to 16 users can use the device at the same time (ok, not literally at the same time but you know what we mean) and its accompanying app has a quick and easy set-up.
Read more
Features
The Yunmai scales feature a modern curved design, with bio-impedance sensors integrated into the surface and an LCD porthole that displays stats including body fat, lean body mass, BMR, bone mass, hydration level, muscle, visceral fat, protein levels, and body age.
Accuracy
Pretty accurate and can track several users
Use
The sheer range of information provided by the device is probably its greatest single USP. It's also super-fast, easy to use, and it looks cool.
Connectivity
One of the most user-friendly sets of scales, Yonmai's devices takes just five seconds to set up once the free app is downloaded. Key details flash up on the scales in just two seconds and the measuring system is equipped with an HY3116 24-bit conversion chip to provide higher precision.
Capacity
All the key data can be synced with fitness trackers such as the Fitbit and Apple Health, so you can link your weight-loss results with your fitness program quickly and easily.
Criteria Used for Evaluation
Expert Interviews & Opinions
Most Important Criteria
(According to our experts opinion)
Experts Opinion
Editors Opinion
Users Opinion
By Default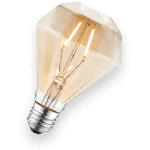 Compatible Apps
If you have some favorite apps you already like to use, or want a scale that comes with an app, then look out for the scales on our list that offer this feature.
Design and size
As you can see, these scales come in all shapes and sizes. Some are more sleek and compact than others, so if you are dealing with a small space remember that there is something for you.
Other Factors to Consider


Value
We know all of our readers may be on a budget, or maybe you just don't want to spend more than a certain amount, which is why we wanted to take the overall value of the scale into consideration as well. That being said, price is not the only factor we took into consideration when we evaluated the overall value of the scale.
First and foremost, yes, we took a look at how much the scale cost. Bear in mind that more expensive does not mean that it is necessarily better. If you know you are stuck to a price limit we encourage you to prioritize that when making your selections. If you are a little more flexible with how much you can spend, then we encourage you to take the features it has to offer into consideration--especially if you want a lot of extras.
Next, we made sure to look at the overall picture. That is we considered absolutely everything the scale had to offer. From the features it offers and whether it is a smart scale or not to show what type of design it has. There are sleek and compact options as well as bulkier models--so, make sure to account for all of that before buying.
Once all of those factors are accounted for, you can then evaluate the value of the scale. Like we said, more expensive does not mean it is better and just because you are on a small budget doesn't mean you have to settle in terms of what you can afford. If you look hard enough you will find that our well-rounded list of recommendations offers something for everyone out there.
Bottom Line
At the end of the day, the most important thing for you to consider before purchasing a body fat scale is that you get something that is compatible with your needs. Yes, we have a rated top 10 list, but in order for you to find the scale that is truly the best option for you, you will need to make sure that you take your personal needs and preferences into considerations.
In terms of features, before you choose a scale make sure that you are getting something that offers all of the features you want. Whether that is a lot or as little as possible, that is up to you. Regardless of how much the scale cost, you want to make sure you are paying for the features you know you will use rather than having too many or too few options.
The next factor to take into consideration is how accurate the scale is. Keep in mind that nothing out there will always be perfect, but for the most part, you should have a scale that will provide you with accurate results on a consistent basis. In the end, the scale won't work for you if it is not giving you the right information when you use it.
In terms of use, there are two different things you want to think about. The first is that it offers the right features and is compatible with your needs. The second is that it is easy to use and doesn't have a learning curve when you first get it--or that you don't mind getting used to using your new scale. Either way, make sure you will use your scale and not leave it packed away in your storage closet.
Remember if you get a smart scale option that you will need to make sure you are getting something that has reliable connectivity. With Bluetooth, this is typically not an issue if you have a smartphone or smartwatch, but with Wi-Fi, it can be a different story. If you leave somewhere that doesn't offer the most reliable Wi-Fi then you might want to steer away from that option.
Last but not least, make sure the scale can handle the capacity you expect it too. You want to get the most out of your body fat scale, so durability and capacity go hand in hand. Check out the weight capacity and make sure it will work for you and anyone else in your household that may want to use the scales well.
All in all, just remember to keep your needs and preferences in mind when you go about choosing your new scale. It doesn't matter how expensive it is or whether or not it is at the top of our list if the scale doesn't offer everything you need. Of course, you need to make sure you keep your budget in mind, but above all, you need to make sure the scale will work or you.
Frequently Asked Questions
q:

How does the scale measure metrics like body fat, BMI, muscle, etc?

a:

Many scales use bioelectrical impedance analysis to measure these. A small electrical signal is sent through the legs. The speed of the signal is then able to detect the fat mass, etc. The electrical current moves more quickly through the water, more slowly through fat. This combined with the user's weight, age, and other metrics, body composition numbers are made.
q:

How does a scale know which user is weighing in?

a:

The accompanying apps typically allow the option to add more than one user. Once the new user sets up their own profile by proving info like their age, gender, approximate weight, fitness level, etc., they can step on and start tracking their stats. Using its sensors and algorithms, the app is able to identify the user based on their metrics.
q:

What Is Pulse Wave Velocity (PWV)?

a:

PWV is the measure at which waves move along the arteries. Accepted medically, it measures how stiff the arteries are, providing a personal insight into a person's heart health. The higher the PWV reading, the stiffer the arteries are. High blood pressure, high cholesterol, and diabetes are all factors that can cause stiff arteries.
q:

How is body age measured?

a:

We all have a chronological age, but body age differs from the level of fitness of each individual. Body age is calculated by comparing the basal metabolic rate (BMR) and body composition to reveal how old the body is.
q:

When is it best to weigh yourself?

a:

It's best to use the best body fat scales at the same time each day. Even though body fat percentiles won't drop drastically, it's a good idea to step on every day to track trends over time. Mornings are the best to weigh oneself or wait two hours after eating a meal.
Subscribe to our newsletters