Best Bone Conduction Headphones Reviewed & Rated for Quality
last updated:
Mar 02, 2021
If you are on the hunt for the best conduction headphones, then you have definitely come to the right place. If you're looking to get the best sound quality and feel every beat and vibration of sound and energy, you need to check out our top picks.

Bone conduction headphones transmit sound waves directly to your inner ear, which makes them a great option for anyone dealing with any type of hearing loss. So, if you or someone you love suffers from impaired hearing, the headphones on our list are a great option.

Nowadays there are a lot of bone conduction headphones available to choose from, which can make finding the best model out there a difficult feat. Lucky for you, though, we have done all the hard work for you—so you don't have to.

Enjoy our top picks!
In a Hurry? The test winner after 11 hrs of research
Phaiser BHS-530
Why is it better?
Sweatproof
Hands-free calling and easy switching from music to calls
Wireless Bluetooth connection
Surprisingly comfortable to wear while running
In a
Hurry? Editors choice:
Test Winner: Phaiser BHS-530

3
Researched Sources
1.2K
Reviews Considered
11
Hours Researching
17
Products Evaluated
Sound Quality
Comfort
Fit
Battery Life
Water Resistance
By Default
10 Bone Conduction Headphone Reviews
Criteria Used for Evaluation

Sound Quality
If you are looking for a good pair of bone conduction headphones for running or everyday use, then you are also looking for something that delivers when it comes to sound quality. We prioritized sound quality when choosing our top picks--so it is safe to say that they definitely deliver in this area.
Perhaps one of the most important features to consider when shopping for a headset is sound quality. The main reason for visiting a retail shop to purchase any of these products is to allow you to listen to music on the headphones to see if you like them. Experienced runners know the importance of premium sound quality while enjoying your run and listening to music.
Not only will you be entertained as you work out, but you will also have an easy time doing so. Bone conduction headsets are known to reduce the physical and mental pain associated with working out. By listening to motivational music you can work harder and achieve better results faster. The process will also be a little easier.
When shopping for your ideal bone conduction earphones for running, it's best to go for premium quality sound so the music quality is not compromised. In addition, quality sound is conducted better into the inner parts of the ear. While virtually all kinds of headsets are meant to entertain the user, not all produce the same quality of sound.
However, note that no matter how good these headsets are they can never produce the same quality of sound as regular headsets. This can be attributed to the fact that vibrations have to be sent through the jawbone or cheekbone, which are a very rigid material. This ordinarily requires more energy than that required to send these vibrations through the air and into the inner eardrum.
The molecules in hard structures such as bones are strongly bonded together and therefore require more energy to cause them to vibrate. High-quality headphones with high-quality sound will allow you to listen to quality music despite the vibrations having to travel through the bones to reach your inner ear.

Comfort
Just like your running gear and anything you wear, you will want to make sure the bone headphones remain comfortable no matter how far you run in them or how long you wear them.
Another important aspect is how comfortable the headphones fit on your head. Note that you will be wrapping them around your head in readiness for your next workout. Although they are generally similar in size to one another, some will feel a little tighter than others when worn around your head.
If you feel comfortable wearing bone conducting headphones it means you can focus more on your workout than on being comfortable with your headphones. Depending on your head size, you should look for headsets that fit well around your head. Headsets that are too loose can mean having to reposition them all the time which is a huge distraction.
On the other hand, those that are too tight can create feelings of discomfort while wearing them. The athlete should find a balance so that the headphones fit perfectly well to allow a maximum concentration on the exercise at hand. You don't want to be constantly distracted by loose-fitting headphones, especially when jogging along a busy road.

Fit
The last thing you want is to end up with a pair of headphones that are too small or too large, so, when looking through top bone conduction headphones reviews, make sure you get a pair that fits you securely and comfortably.
Different manufacturers design their headsets differently to appeal to different audiences. Owing to the varying design, their products are likely to vary slightly in size. Apparently, this can be a little complicated when it comes to choosing the right ones for running. If you have the time you could physically visit a local store and personally try on the headphones.
This can be complicated if you're buying from an online store, as you have to rely on the product description to find the right ones. Alternatively, you could ask a relative or friend to recommend the best product they have used. This can make it a little easier. You should make comfort your priority when purchasing your ideal headset because your performance is directly tied to how comfortable you feel.
All in all, when it comes to fit you need to get something that works for you. If you what something that is adjustable, you have plenty of options to choose from. Also, make sure to make sure they fit your ears properly, so you get the best sound quality. If you are ordering online, make sure you refer to the measurements to ensure you are getting the right size.

Battery Life
Battery life is important because you want to make sure you get a pair of bone conduction headphones that won't die on you when you need them most.
This is also an important feature to consider because the running accessories are made of rechargeable batteries to power the device to play music and receive or make phone calls. Most people would not ordinarily consider this factor because they assume that the batteries for all of these devices last for nearly the same amount of time.
However, such an assumption is not true, as different rechargeable headsets have different battery life. If you are shopping for best bone conducting headphones to help entertain you while you go running, you should consider how long it will last when fully charged. Running sessions often last an hour or less, and 2-hour battery life may seem sufficient.
The disadvantage, however, is that you might want to use it for other purposes other than exercise. For instance, you might want to use them to listen to music while just relaxing at home. You might also want to carry them to listen to your favorite music playlist on your way to your summer vacation, and this might require a longer lasting battery.
Regardless, it is advisable to take your time and select headsets with longer battery life to guarantee uninterrupted playtime while exercising. 6 hours of playtime should suffice, but some can last longer than others depending on the manufacturer and amp-hours. Typically, the higher the amp-hours the longer the battery will likely last.
Similarly, the charge time is of equal importance, as some batteries take longer than others to get fully charged. Shorter recharge time means you can have it ready for your routine workout in two hours or less.

Water Resistance
If you like to get your run in rain or shine, every day, water resistance is a key feature to look for.
Technological advancement has made it possible to improve the quality and performance of devices with each new release. Manufacturers continue to produce superior products by leveraging superior technology. Today, it is very common to find sweatproof or water-resistant type headphones among runners, athletes, cyclists, and other fitness enthusiasts.
When shopping for these bone conducting headphones, it is important to consider whether the sweatproof feature will make a difference. If you are planning to use them when running, you should understand that such intense activity causes a lot of sweating and could potentially damage them. Sweat will drip from your head down into your ears and possibly damage your expensive headset.
However, water-resistant products are designed to avoid absorbing and soaking in the moisture. Look for products that are made of waterproof/water-resistant materials to prevent water, sweat, and moisture from getting into and damaging them. The importance of waterproofing cannot be overemphasized.
When you are jogging or running you almost always sweat profusely through the pores located all over your body. Even your ears sweat and could get the earpiece soaked in sweat. Similarly, a non-sweat-resistant material can be a great inconvenience. As soon as you sweat, the headphones will start feeling very uncomfortable around your head.
If you want to be wearing your favorite headsets around your head for as long as you are jogging, running or hiking, just ensure that they are water-resistant. IP55 waterproof grade design is great for virtually all outdoor sporting activities and not just for running and jogging. You can use them along the beachand will never have to worry when it starts to rain.
There are several moisture-resistant products on our list to help you enjoy your training session with peace of mind that your sweat won't ruin your headphones, you just have to know where to look.
Expert Interviews & Opinions
Most Important Criteria
(According to our experts opinion)
Experts Opinion
Editors Opinion
Users Opinion
By Default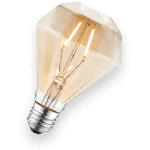 Function over style
Remember when you are shopping around for a new pair of headphones that while style is important and should be considered, you need to think about function first and foremost.
The coolest looking headphones will not mean much if they do not work well, fit good, and meet your needs. You are making an investment so it is important to make sure you are investing your money into ones that do their job rather than ones that just look cool.
Consider the special features
Not all headphones are the same and not all will give you the same fit, clarity, and comfort. Many will have different features and perks that others might not have.
This is why it is important to make sure you look at each option available to you and that you make your choice based on your lists of must-haves. After careful consideration, you will be able to find the headphones that are just right for you!
Other Factors to Consider

Advanced Features
When you are looking for a pair of bone conduction headphones to try out for the first time you are going to want to look at the features they have to offer. Beyond the basics that all headphones of this kind offer you are going to want to look at things like band design, volume control, customizations, advanced design and comfort features, and other things that will set one set apart from the rest.
Think about what you want to use your bone headphones for and then see which product best meets your wants and needs. Some people need a lot of features and other people want something simple. There is no right or wrong style or feature to look for so be sure to keep your wants and needs in mind as you shop around for a new pair of headphones for your collection!
The final point you will want to consider as you search for best bone conducting headphones that are right for you is to try and get an idea for how easy they will be used. This is especially true if you are new to nontraditional headphone designs or are not familiar with wireless and Bluetooth systems.
The last thing you want to do is buy a pair of expensive headphones that have a lot of buttons and controls and then feel confused and frustrated when you are out and about and trying to use them. Find a pair that seem basic and easy to use and remember that you can always upgrade to better and more advanced headphones down the road when you need to.
It is always best to start simple and build slowly as you get used to the new technology that is available out there today!

Value
After you find a pair of headphones that look good and are piquing your interest you need to make sure they are durable. There is little point in spending money on a pair of headphones if they are not going to last and hold up to the normal wear and tear that your intended use will put them through.
Many of the bone conduction headphones today are designed with special features to improve durability so that they will last a long time and will be a good choice for you whether you are out for a walk, running the trails, heading to the gym, working around the house, or relaxing after a hard day of work. Investing in durable designs is critical to ensuring you find the headphones that are just right for you!
All new technology and new toys like these futuristic-looking headphones are tempting but it is important to make sure you are getting a good deal and that you are spending money on something you want and need and will use. The best way to do this is to look at the benefits you stand to gain and then compare it to what you already have access to or what you are already using.
If those benefits and perks are worth the investment then it may be a good choice for you to consider for a purchase. If something seems too fancy or too expensive for what you are looking for or what you need then move on to something else that seems more in line with your needs. This goes for any piece of running gear or equipment you buy, including new bone headphones!
Frequently Asked Questions
q:

What are bone conduction headphones?

a:

These allow you to listen to sound and music through the vibration of the cheekbone or jawbone, as the sound waves bypass the outer and middle ear to reach and stimulate the inner ear. This technology has existed for several decades and has been particularly helpful in assisting those with hearing loss to listen to music and sounds.

The technology has since spread to the music and fitness industry to help entertain athletes while they run or train to achieve their fitness goals. They are generally safer than conventional accessories because they do not expose the eardrum to the risk of damage.
q:

I suffer from hearing loss, will these work for me?

a:

Many people are concerned about whether they could benefit from these devices and yet they have a hearing loss. Well, they have worked for other people with a similar condition. In fact, they were originally meant to help people such a condition to listen to sounds but have since evolved to be used in other industries.

As long as one cochlea is still functioning, you could significantly benefit from investing in one of these products.
q:

Is the sound quality as good as that of regular headphones?

a:

Obviously not. The conduction is poor because it occurs through the bone, which tends to have more solid and compact molecules that can require way more energy to move or vibrate. In addition, failing to get a direct transmission means poor sound quality.
q:

Are bone conduction headphones better than my regular headphones?

a:

Investing in any of these enables you to listen to music while you jog or run. With these headphones, your eardrum will be protected from potential damage. Also, if you value situational awareness and would like to remain alert regarding what goes on in your immediate training environment, then you might want to consider when and where you use one of the best bone conduction headphones.