Best Bug Sprays Reviewed & Rated for Quality
last updated:
May 04, 2020
If you're on the hunt for the best bug sprays, then you have come to the right place. Here you will find the best options currently available on the market as well as their Pros and Cons and what to look for before making your purchase.
Bug bites are never fun to deal with, even if it's just a few, which is why the best bug sprays can literally be a lifesaver! Whether you like to run in the early mornings or in the evenings, using the best bug sprays can literally make or break your experience!
With all the selections to choose from, narrowing down the best bug sprays can definitely be a difficult feat, which is why we have taken the time to do it! Below you will find our list of the top 10 best bug
sprays
, check them out!
In a Hurry? The test winner after 11 hrs of research
Repel Eucalyptus
Why is it better?
DEET free
Naturally, plant-based
Protects for up to six hours
Great price
Refreshing, cool scent
In a
Hurry? Editors choice:
Test Winner: Repel Eucalyptus

2
Researched Sources
1.2K
Reviews Considered
11
Hours Researching
16
Products Evaluated
Materials
Effectiveness
Value
Safety Hazards
Ease of Use
By Default
Criteria Used for Evaluation

Materials
There are three active ingredients that the top-rated on this list have and it's important to know about them.
The first thing you need to do when searching for the best bug spray for runners is to read the label of the outdoor product you are considering. There are three active ingredients that the top-rated on this list have. Those ingredients are DEET, picaridin and eucalyptus oil or other essential oils.
These ingredients have been determined to be the best and most effective at preventing insects from attacking when you are on your run. Remember, you don't need to just protect yourself from a bunch of different insects, and ticks as well. On top of that, who wants to be annoyed by chiggers, gnats, or no see ums during their run!
It's also important to look at the amount of these ingredients in the bug sprays as well. Some people are sensitive to certain chemicals and product ingredients, so it is important to know not only what is in the spray but how much is in it so you can have a better idea of whether it is a good match for your needs and your unique situation.

Effectiveness
In today's world of insect-borne viruses, it's important to judge the effectiveness of the bug spray you are choosing very carefully.
The top-rated on the list usually had an effectiveness of six to 10 hours, with a couple saying they lasted up to 12 hours. DEET and Picardian based bug sprays usually last for longer than many natural or plant-based insect sprays do. You need to determine if the product you are considering is EPA approved and many of the products on this list are CDC approved as well.
It is important to note, that the effectiveness of bug sprays can be different, according to the user and other factors as well. And again, sometimes it comes down to the individual- how much spray did they apply, did they apply it correctly, what was the temperature like, di they get wet right after applying, and are they dealing with insects and bugs that particular spray is not designed for specifically?
These are just some factors that can affect the effectiveness of a spray, even if it is of the highest possible quality. So, before you make your final choice and move forward with your purchase just make sure that you cover all of these factors to ensure you are getting the perfect bug spray for yourself.

Value
Most of the top-rated on this list were around the same price, though there were a few that were a tad bit more expensive.
Many of these products are on the more expensive end, This is because of the number of ounces that came in the can and other factors had to be considered. As for the value of the product, you can't put a value on protecting yourself from the diseases that many insects spread these days when you are on your runs.
However, we did try to include a decent range when it came to the bottom line cost for these sprays. if you need something for a little protection during a quick 15-minute walk around the neighborhood, you may be able to get away with a cheaper variety than if you need protection for a 2-day camping and hiking trip.
We tried to keep these kinds of factors in mind as well because they do play a part in the final decision people make about the bug spray they end up purchasing. At the end of the day, however, the most important thing to look out for when it comes to value is that you ensure you that you invest in a bug spray that you works best for you.

Safety Hazards
There has been a lot of concern recently over the chemicals used in insect sprays, especially DEET.
There's been a lot of concern recently over the chemicals used in outdoor insect sprays, especially outdoor products that contain DEET. The concern comes from the chemicals ability to strip or melt plastics and other products or even jackets that runners use. However, the EPA has done extensive research and come to the determination that DEET is safe to be used at certain times of the year in moderation.
Since some insects are more prevalent than others in the summertime, using DEET is not something that can harm you. The other top-rated bug sprays have active ingredients that though they haven't been studied as long as DEET has, has proven to be safe to use as well. So, if you have no allergies when it comes to DEET picaridin, or essential oil, plant-based products, you should be fine with these products.
But if you do have allergies you are concerned about or have sensitive skin or other chronic health issues, you should discuss your concerns with a health care provider and ask what products are the safest for you to use- especially if you are going to need to use the spray on a fairly regular basis or for an extended period of time.

Ease of Use
When you are out running the trails, you want a spray that is wuick and easy to use and that gives you fast coverage.
Since you are a runner, you don't want an insect spray that is hard to put on. That is why the top-rated on the list are easy to open, easy to apply, and easy to take on the trail with you, in case you need to reapply the bug spray at any time. Be sure that you check to see how easy the spray is to apply and if the bottle is lightweight enough to carry with you on your runs.
Also, check for easy open and close or on-off controls to prevent accidental misfires when you are transporting or before you are ready to actually use the spray. The most important thing--especially if you get a more organic or natural bug spray--is that you can easily access it to reapply it when you need it.
This is especially important in the summer months and during tick season because the last thing you want to do is run the risk of getting Lyme disease or any other disease that may be transmitted via insect bites. So, regardless of what you choose, just remember that you get a bug spray that you won't mind using when you need it and that is easy for you to use.
Expert Interviews & Opinions
Most Important Criteria
(According to our experts opinion)
Experts Opinion
Editors Opinion
Users Opinion
By Default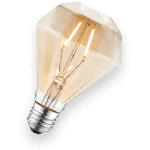 There are many strategies out there to help you avoid being attacked by insects when you are on your run.
Avoiding morning and dusk runs to wearing the proper clothing when you are on the running path, some of these just aren't feasible for a serious runner, so having a good quality outdoor product to protect you from insect bites is extremely important.
The Centers for Disease Control recommends using a bug spray with either DEET, picaridin, or a plant-based ingredient such as lemon eucalyptus or essential oils for the best protection and performance.
If you can get a bug spray that is also a sunscreen, that is even better.
Repellents are Pesticides by Law.
A pesticide is often thought of as something that kills something, when in fact by law a pesticide is a mixture of substances that, prevent, destroy, repel or reduce the effect of something.
Repellents are not designed to eliminate pests they are designed to make us less attractive to the pests. Back in the day, the strongest bug sprays contained Deet, which can now be linked to adverse side effects when used in excess.
If you know you are going to use your bug spray a lot, and not just every once in a blue moon, take a look at some of the Deet-free bug spray selections--they are now really effective and sometimes just as strong as those that contain Deet as the main ingredient.
Other Factors to Consider

Features
Smell
The way an outdoor insect spray smells is also important to many people. In the past, runners have complained about how awful the chemicals smelled in their bug spray and many people were hesitant to use bug spray at all because the smell affected their eyes and nose, especially people who were sensitive to strong smells.
Today and the top-rated on this list have tried to correct this problem by having mild or fresh scents, though many bug sprays have no scent at all instead. This is a big improvement over just 10 years ago when almost all bug sprays had chokingly strong odors that lingered and got into everything and were hard to wash out. Things have gotten much better in the smell department thankfully.
Skin Feel
The top-rated bug sprays on the list have Vitamin E and Aloe, among other things to help keep your skin soft. No longer, do you have to deal with your skin feeling sticky or greasy after you spray on your outdoor product to keep the insects away. Now, you can choose from a variety of scents that are attractive smelling to humans but tend to send insects flying the other way.
Thankfully many natural aromas and fragrances act as natural bug repellents and are used in bug sprays today.

Advanced Features
The last thing you want when you are running is to sweat away from your insect spray before you have even gone a mile. The top-rated on the list can stand up to sweat and keep your protecting you from any insects you might run across on your path. Since most insects are out during the hot and humid weather, you should search for a bug spray that will stand u to the humidity and the heat.
It is important to note that there are many reasons you want reliable protection against fleas, ticks, and other biting insects during your runs. This is the criteria used to find what are considered to be the best products on this list. Making sure to judge what you purchase by the metrics above will ensure that you are protected whenever you decide to take your runs.
Below--in our FAQ section--you will find a few of the top questions asked about insect spray and the answers to help you make the right choices. Make sure to take a close look at everything each of the bug sprays on our list and what to look out for before buying them--and we feel pretty confident our FAQ section will help you make your final decision as well.

Bottom Line
This rounds out the top 10 best bugs spray on the market today. While you now know what the best insect sprays are, it is important to know the metrics and criteria used to choose the best as well. When you are searching for an effective bug spray to take on your run with you, the following things are important to consider:
Ingredients in the insect spray
For this top ten list and review summary, we looked at all of those metrics, criteria and even more when researching and writing our reviews and recommendations for you. If you are searching for an effective bug spray to take on your runs with you, then the ones on this list are the best. Below you will find the criteria used to find, rate, and review these insect sprays so that you don't have to research and find them yourself!
We know that every individual is different and every person will react to things like sprays and insect bites differently, which makes a list like this a challenge. But we are up to the task and believe we have presented a well-rounded summary of the top bug sprays that are available to you that should help you fight off the annoying and painful bites and stings.
Frequently Asked Questions
q:

Which is better: Picaridin or DEET insect spray?

a:

It has been decided through research by the EPA and the CDC that either picaridin or DEET insect spray can be effective when it comes to protecting you from biting insects on your runs. Neither is better than the other, it is a preference and according to the amount of protection you need.
q:

Are most bug sprays sweatproof?

a:

The top-rated bug sprays on the list are sweat proof, as you need them to be when you are on a run. Most biting insects come out in the humid and hot time of year, ensuring that you sweat during your run. Look for the insect sprays that say they are sweat proof before you decide on one.
q:

How many hours do most bug sprays last?

a:

The hours that bug sprays last before needing to be reapplied varies according to the brand and the ingredients in that brand. DEET bug sprays tend to last longer than other combinations do. This is also according to the amount of DEET, Picaridin, or natural ingredients in the product as well.
q:

Is DEET harmful?

a:

It was once thought that DEET was extremely harmful to humans and pets. However, EPA studies have shown that the chemical is fine if used in small quantities. Since most biting insects, such as ticks, and gnats are more prevalent during the hot and humid months, you couldn't use enough DEET to harm you, if it is used correctly.
q:

Can I use insect spray on my dog?

a:

It is well-known that many runners take their loyal canine companions with them on their runs, it is not recommended that you use the same insect spray that you use on yourself on your pet. There are pet-friendly products that you can use instead. It is especially important not to use a DEET product on an animal, as it can be highly toxic for them.
q:

How safe is bug spray?

a:

The best bug spray are effective and safe, as long as you use it the way it is intended to be used. The top-rated on this list come with instructions as to how the bug spray should be used. Make sure that you follow the directions to the letter when it comes to using any type of bug spray. It is also a good idea to shower when you get home from your run to ensure you get all of the insects spray off of exposed areas.
Subscribe to our newsletters