Best Calcium Supplement Brands Reviewed & Compared
last updated
Oct 13, 2019
If you're on the hunt for the best calcium supplements, then you've come to the right place! Here you'll find the best products currently available, along with the Pros and Cons and what to look out for before making your purchase.

Without calcium, our skeletal health will not remain where it needs to be and we will see those effects in our skin, nail, hair, and even sweat. Since our bodies do not produce calcium on their own, and it's difficult to get through diet alone if we don't eat certain foods, a calcium supplement is vital.

The National Osteoporosis Foundation recommends we get 1000mg of calcium on a daily basis. The high-quality calcium supplements will help you reach this goal as well as help regulate our blood pressure, contract our muscles efficiently, and so much more!
In a Hurry? The test winner after 8 hrs of research

New Chapter Bone Strength
Why is it better?
Plant-based calcium with a variety of other supplements to support bone and heart health
Sustainably sourced
No synthetic binders or filler
Slim tablets
In a
Hurry? Editors choice:

Test Winner: New Chapter Bone Strength

4
Researched Sources
1.5K
Reviews Considered
8
Hours Researching
10
Products Evaluated
Product Purity
Advanced Features
Effectiveness
Use
Potency
By Default
Top 10 Calcium Supplements
1

. New Chapter Bone Strength



Plant-based calcium with a variety of other supplements to support bone and heart health
Sustainably sourced
No synthetic binders or filler
Slim tablets
This supplement is unique as the calcium is derived from algae rather than mineral sources used for calcium citrate or calcium carbonate. It also boasts some additional supplements such as Vitamin D and Vitamin K that may be beneficial for both bone and heart health. Multiple users noted a measured improvement in bone density after a year of use.
Read more
Product Purity
All plant-based. Vegetarian, Kosher and gluten-free. No Dairy, No Eggs, No Nuts, No Fish or Shellfish. No synthetic binders or fillers.
Advanced Features
Verified by the NonGMO project and B corporation - a nonprofit organization that certifies businesses meeting high standards for social and environmental sustainability
Effectiveness
This supplement will deliver your necessary daily recommended dosage with the daily serving it suggests. It is incredibly effective and within a year you will notice an increase in your overall heart and skeletal health.
Use
This is one of the more expensive supplements on the market but you are getting good quality, plant-based and sustainably sourced ingredients.
Potency
1 tablet provides 256mg of Calcium as well as 333 IU Vitamin D, Vitamin K, magnesium, strontium, silicon and vanadium.



Delicious taste
Absorbed easily by your body
Non-GMO, gluten-free, no artificial sweeteners or synthetic dyes
Dairy free
There may be inconsistencies in the size of the gummies
This supplement will deliver your necessary daily recommended dosage with the daily serving it suggests. It is incredibly effective and within a year you will notice an increase in your overall heart and skeletal health.
Read more
Product Purity
Pretty good. They are non-GMO, gluten-free, and are naturally sweetened and colored. They are also dairy-free. One user noted that they received a bottle that contained several gummies of different sizes, which may be problematic when it comes to taking the correct dose.
Advanced Features
This brand claims to be the only gummy that is proven to be absorbed by your body and this is backed up by scientific studies.
Effectiveness
Because of their high rate of absorbability they work great for boosting your calcium levels. Users reported feeling a difference in how they felt very quickly and that this continued over time.
Use
This is a great option for people who dislike taking pills or capsules, or whose bodies don't do well when it comes to absorbing calcium in those forms.
Potency
This product is pretty potent--one serving delivers 500mg of calcium. This is a great option for those of you who supplement through diet and those of you who may need to take an extra serving to get the full dose--so, it is pretty versatile in terms of who can benefit from its use.



Absorb more calcium with only one tablet
USP verified; Very affordable
Quite affordable
Easy to take tablets
Not suitable for vegetarians or vegans
This product is pretty potent--one serving delivers 500mg of calcium. This is a great option for those of you who supplement through diet and those of you who may need to take an extra serving to get the full dose--so, it is pretty versatile in terms of who can benefit from its use.
Read more
Product Purity
The product is USP verified and third-party tested. Labdoor reports excellent label accuracy with the calcium level matching the amount reported on the bottle and 18% more Vitamin D than the label amount.
Advanced Features
This supplement also provides you with a good bit of your daily value of Vitamin D--so it knocks out 2 in1!
Effectiveness
Pretty effective and a great option for those of you who get a good a decent amount of calcium through your diet.
Use
It is extremely affordable and not only is the bottle cheap relative to other options, but you are also only taking one tablet a day and it will last you that much longer.
Potency
The supplement has 600 mg calcium (60% daily recommended intake) sourced from calcium carbonate and 400 IU Vitamin D per tablet.



Well-rounded supplement
Also helps the circulatory and nervous system
Highly absorbable
Very effective
Large pills may be difficult to swallow
In addition to calcium, this product also contains magnesium that optimizes the health of your heart, muscles, and nerves, and zinc to assist your body in increasing its immune functioning. It is also absorbed easily by your body because of the added glutamic acid. Users enjoyed how effective it is in increasing their health in multiple areas but did find the capsules to be large and sometimes hard to swallow.
Read more
Product Purity
This company uses a third-party laboratory to verify the ingredients in their supplements. Its ingredients are certified to be non-GMO and vegan as well.
Advanced Features
It has added glutamic acid which helps your body to more easily absorb the ingredients and since it has not only calcium but magnesium and zinc as well, it will not only help you have strong bones and teeth, but can help with issues such as insomnia, circulatory problems, and a suppressed immune system.
Effectiveness
Users found that the added glutamic acid really does help the body to be utilized the calcium and that they felt the effects very quickly after starting to take this supplement.
Use
This product is good for people who want a supplement that does more than just help give them strong bones and healthy teeth.
Potency
This product is not the most potent option but they are a great supplement to a calcium-rich diet.



Easy to use
Additional mineral and vitamin
Improves your overall health
Highly affordable
Some users may prefer a pure calcium supplement
This supplement has quickly become a favorite for many in the past year. It offers a combination of Calcium, Magnesium and Vitamin D3--and together they work synergistically within your body and provide you with benefits that will improve your overall health.
Read more
Product Purity
As far as product purity, this brand is known for its quality ingredients and ensures that you can trust the product you are consuming.
Advanced Features
It has added Zinc and magnesium components in the tablets that help in ensuring additional calcium is present in bones, provide energy and boost performance.
Effectiveness
This product is really effective and will provide you with your daily recommended dose of calcium each and every day.
Use
These are highly affordable and a perfect option for all athletes.
Potency
This product provides you with 1000mg of calcium, 500mg of magnesium, and 400 IU of Vitamin D3. It is also gluten-free, Non-GMO, and free of unwanted preservatives or ingredients.



1200 mg calcium - high dose
D3 Vitamin
Quick release capsules and easy to absorb
Promotes the immune system
You get a higher dose and this means you pay more
If you feel you're short on calcium and want to boost and balance your bodies calcium level, this is the supplement with the way to go. The combining of vitamin D3 with calcium means that this vitamin will help absorb the calcium effectively.
Read more
Product Purity
This supplement is made of high-quality ingredients that you can trust.
Advanced Features
The promotion and maintenance of healthy strong bones. Also, there are others that promote the immune system.
Effectiveness
The blending of vitamin D3 works towards assisting the body in absorbing calcium. Suggestions that the risk of osteoporosis is lowered.
Use
Liquid filled capsules for fast release and quick absorption.
Potency
Pretty potent but not the most potent option on our list.



Affordable
Magnesium and Vitamin D
Easy to swallow tablets
Quite affordable
Calcium carbonate may be more difficult to absorb
Titanium dioxide
This is a more affordable option that is also a great source of Magnesium and Vitamin D. Calcium is sourced from calcium carbonate making it a bit cheaper. Reviewers are very satisfied with the cost and results of these simple supplements.
Read more
Product Purity
It includes 333mg Calcium Carbonate, 266 IU Vitamin D3 and 166 mg Magnesium per tablet. Labdoor ranks this supplement highly for purity and ingredient safety but it does note titanium dioxide as a "watchlist ingredient". Titanium dioxide is a widely used colorant in cosmetics and supplements. While there have been no documented harmful effects through ingestion, there is a risk of harmful effects with occupational exposure.
Advanced Features
This supplement is on the cheaper end of calcium supplements.
Effectiveness
Effective at helping you reach your daily goals.
Use
Recommended serving is 3 tablets daily.
Potency
Most calcium can only be absorbed 500mg at a time so these 333mg tablets may need to be taken at separate times during the day to achieve the daily recommended intake.



80% of daily recommended calcium
Good source of Vitamin D
Additional supplements beneficial to runners
Good value
Small tablets
Needs to be taken twice a day
This calcium comes from calcium citrate, which is the most easily absorbed of the mineral sources. In addition to being a good source of Vitamin D, it also adds in some additional supplements such as Spirulina, Horsetail extract, and Boron as glycinate that may be beneficial to runners.
Read more
Product Purity
Highly rated when tested by third-party Labdoor. Testing showed great purity and fairly good label accuracy with 12.5% more calcium than reported and 25.6% more Vitamin D.
Advanced Features
Additional supplements include Spirulina, which is a good source of dietary protein, iron, and other vitamins, Horsetail extract (plant-based) which may provide some anti-inflammatory effects and Boron as glycinate which may be beneficial for bone and muscle health.
Effectiveness
This is an effective supplement for those of you who have a high calcium diet already.
Use
This supplement is pried on the mid-range pricing. Reviewers note these tabs may not be mini as the name indicates but the tablets are smaller than most and easier to swallow.
Potency
200 mg calcium sourced from calcium citrate. 200 IU Vitamin D.



100% pure calcium carbonate powder
Extremely versatile
Can be used to make your own healthcare products
One order will last a long time
Good alternative to TUMS for heartburn relief
Some users prefer pills and capsules
This product is unique on our list in that it is pure calcium carbonate powder, not pills, capsules or gummies. To take it you simply mix it with a little water.
Read more
Product Purity
It only contains 100% calcium carbonate powder. It has not been third-party verified, however, the company has been in business since 1968 and is well-known, respected, and trusted in the supplement community.
Advanced Features
Users loved the versatility of this product and used it to make their own toothpaste, for a reduction in the acidity of foods such as tomato sauce when they cook, or even mixed with water for heartburn relief or even painting on a chalkboard.
Effectiveness
It's great for relief from heartburn, as well as all the other well-known benefits of calcium. A cool thing is that it is also great for making your own natural healthcare products such as toothpaste, or for adding to pet food to help your furry friends have optimal health as well.
Use
This is a great product for health conscious people as well as people who are into crafts and DIY to have around the house. This is because of its versatility since you can use it as a health product, give it to pets, or even making your own toothpaste.
Potency
Highly potent, however, many users report stomach upset with this product.



Affordable source of calcium citrate
Good source of Vitamin D3, Vitamin B6 and Magnesium
Easily absorbed
Cheap
Larger tablets that may be harder for some to swallow
This is the best value, especially for calcium citrate, which is more easily absorbed than calcium carbonate. Other vitamins in this supplement include Vitamin D3, Vitamin B6, Magnesium and Zinc.
Read more
Product Purity
This product also has titanium dioxide as a "watchlist ingredient". There is no evidence to suggest titanium dioxide is harmful when used in supplements.
Advanced Features
The supplement costs only $0.06 a serving! Recommended serving size is 2 tablets daily although this would only be 50% of the daily recommended intake. These tablets are on the larger side and may not be suited for people unaccustomed to swallowing pills.
Effectiveness
This product is pretty effective and the cost definitely makes it worth it if you are okay with some not so great ingredients.
Use
Some users report this product is difficult to swallow.
Potency
Each tablet has 250mg of calcium, 400IU Vitamin D3, 5mg Vitamin B6, 40mg Magnesium, 5mg Zinc as well as Copper, Manganese, and Boron.
Criteria Used for Evaluation


Product Purity
First and foremost, what type of calcium and how much is in each tablet? The majority of calcium found in supplements is derived from a mineral source. When choosing any type of supplement, it is important that you know where the ingredients are derived from and how pure they really are. The following are the three most common forms of Calcium:
Calcium Carbonate
Calcium Carbonate is the most elemental form of calcium. In essence, this means that it is much more affordable to produce and thus more affordable for consumers to purchase. That being said, it is also more difficult to absorb and is often linked to gastrointestinal symptoms like gas and constipation. If you consume this type, make sure to take your dose with food acidic food or beverages.
Calcium Phosphate
Calcium Phosphate has a slightly lower elemental Calcium concentration in comparison to Calcium Carbonate. This allows it to be easier to absorb by your body when you consume it. This also means that it will not cause far fewer side effects than Calcium Carbonate--although it is important to note that it is pricier.
Calcium Citrate
Calcium Citrate has the lowest elemental Calcium concentration out of the three options available. This means that it is the easiest to absorb on its own and won't require that you consume certain foods when you take your supplement. It causes far fewer side effects (if any) than the other--however, it is also the priciest option.
In addition to calcium, runners may benefit from a variety of additional vitamins and supplements. Vitamin D is most commonly combined with calcium in these supplements, as it is a necessity for absorbing the calcium. The following are also some common additions:
Magnesium
Magnesium is a common addition to Calcium supplements and often a must-have for runners and athletes. Magnesium is a vital component for several bodily processes and it is really important that we get our daily dose. Magnesium will provide runners and athletes with additional energy, boost their metabolism, speed up recovery, and help them relax.
Zinc
Another common addition to calcium supplements is Zinc. This is incredibly essential because our bodies need Zinc to ensure our immune system is functioning properly and help us fight disease when it attacks our body. It is important that we meet our daily Zinc values, so getting a calcium supplement with a good amount of Zinc is definitely worth it.
Maintaining healthy levels of each of these minerals is certainly beneficial for runners. Especially when considering that both of these essential minerals are commonly depleted through endurance exercise.


Advanced Features
When seeking a supplement we are obviously interested in the minerals and vitamins it has to offer. However, simply mixing these ingredients together does not provide a tablet or gummy that is appealing or even possible to take. Additional ingredients are needed to add mass, bind the supplements together and form them into tablets and capsules.
Additional ingredients also can be added for a variety of other functions such as adding flavor or color, coating tablets to make them smoother or controlling how quickly they dissolve in the stomach. of these filler ingredients are dangerous or unsafe, especially in the small amounts found in supplements, but a few are somewhat controversial.
One noted as a "watchlist ingredient" by Labdoor is titanium dioxide. Titanium dioxide is a widely used pigment that gives the tablets bright white coloring. There have been some studies suggesting carcinogenic properties when inhaled through occupational exposure but no evidence to suggest it is dangerous when ingested.
These additional ingredients cannot be avoided but the amount is typically very small and the wide variety allows you to avoid ingredients you are not comfortable with. As a runner, chances are you pay pretty close attention to what goes in your body and you do not want to make exceptions for your supplement.
If you are following a gluten-free, vegetarian or vegan diet you do not need to compromise that for your dietary supplements.


Effectiveness
Dietary supplements are not regulated by the FDA in the same way as other medications or even foods are. Other drug products are tested by the FDA and need to be shown to be both safe and effective before they are even put on the market.
Dietary supplements are not in this category and the law does not allow for any testing before the product hits the market. Once the product is on the market the FDA can investigate any claims of adverse effects but must prove the supplement is "unsafe" before limiting its usage. In the case of dietary supplements, the FDA is not testing before it hits the market and it is also not testing for efficacy.
So, you can be taking a calcium supplement therefore, it is important that we look for trusted brands whose purity and accuracy have been tested by third-party organizations such as the USDA or Labrador.


Use
The standard recommended intake for calcium is 1000 mg per day (1,200 mg per day for women over 50 and men over 70). However, this amount should include calcium obtained through diet. It is possible to take too much calcium. Higher levels of calcium have been linked to kidney and heart issues so it is important to consider how much calcium is obtained through diet prior to selecting a supplement.
People regularly consuming calcium-rich foods such as milk, yogurt or dark leafy greens may want to consider taking supplements with calcium. While people lacking calcium in their diet may opt for supplements with calcium levels closer to the daily recommended dose.


Potency
Another factor we took a look at long and hard when searching for the calcium supplements, was the potency offered by each product in one serving. The average daily value for most people is 1000mg of Calcium per day, which is why we also made sure to use that number as a basis--because we want to make sure that our readers are able to get the appropriate amount on a daily basis.
On our list, you will find that our products vary in term of overall potency. Some will give you your daily serving in a single serving, while others will only deliver a portion of it. If you know you will be consuming calcium-rich foods, the latter will do just fine. However, if you know you rarely eat calcium-rich foods, we suggest you go for the most potent selections.
In terms of potency, you will need to make sure that you get a calcium supplement that delivers the amount that you need. However, for the purpose of our rating system, we rated each product based on how potent--or not potent--each one is. At the end of the day, the supplement you get will depend on your needs and your daily diet.
Expert Interviews & Opinions
Most Important Criteria
(According to our experts opinion)
Experts Opinion
Editors Opinion
Users Opinion
By Default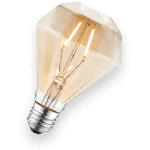 Absorption and dosage
Calcium is best absorbed in small amounts throughout the day, preferably in 500-600mg at a time with food, from either supplements or your diet. Everyone knows that dairy is high in calcium, but it can also be found in seeds, some leafy green vegetables, almonds, legumes, and sardines. Even the best supplement can't compare to the benefits of calcium that is found in whole foods, so we recommend both a supplement and a diet that is rich in the foods mentioned above.
Don't go overboard
As with anything, moderation is key. You can consume too much calcium with potential negative effects on your kidneys or the absorption reduction of other essential vitamins. If how much calcium you're getting is an issue for you, or you're concerned you may be getting too much between supplements and the foods you eat, we recommend talking to your doctor or even consulting a nutritionist.
Other Factors to Consider


Ease of Use
Regardless of what type of supplement we are getting for ourselves, we need to make sure that we can easily use it and make sure we consume it every day. This is why we took a look at the ease of use of each product we selected--and we encourage each of our readers to the same.
Ease of use may not be the first thing that you think of when you think of a calcium supplement, but we guarantee it is a key factor. How many of you can't stand swallowing really big capsules or tablet? Or, how many of you want to take one serving a day and get your daily value--instead of having to remember to take your supplements 2 or 3 times a day?
If you are like me, one of those two questions plays a key role in what type of supplement you get. You shouldn't have to dread having to swallow your capsules or tablets--and you certainly shouldn't have to waste ten minutes hyping yourself up to do it. And, if you are busy like me, you may already know that it is unlikely you will remember to take your subsequent servings later in the day.
We took all of these factors into consideration when rating and choosing our products. We stress that you consider what your needs and preferences are. Doing so will help you choose the best calcium supplements for your needs, preferences, and lifestyles. At the end of the day, you want to make sure to consume your calcium consistently, and taking this factor into consideration will help you do just that.


Bottom Line
All in all, we want our readers to remember that there is no single perfect calcium supplement for everyone--if there were, then there wouldn't be so many options available to choose from. You need to make sure to consider your own needs and preference and choose a product that fits them. Overall, make sure to consider the following before making your selection:
Take a look at the ingredients and how potent they are.
When it comes to anything we consume, it is incredibly important that we are aware of the ingredients it is composed of. If you have any allergies or dietary constraints, make sure to read the label extra carefully before making a selection. Furthermore, if you have a sensitive stomach, steer clear from supplements with Calcium Carbonate.
Once you know the ingredients are a go for you, make sure to take a look at how potent each supplement is. If you know you don't consume a diet rich in calcium, you will need to make sure you look for more potent options to ensure that you get your daily recommended value.
Consider any additional vitamins and minerals the product has to offer.
Another important factor to look out for when looking at the overall product is whether or not it provides you with other important vitamins and minerals. While many calcium supplements will also provide you with Vitamin D, Magnesium and/or Zinc if this is something you know you want in a supplement you will need to ensure you double check beforehand.
Make sure you get a product that is easy for you to use and effective enough for your dietary constraints
Lastly, make sure you get a supplement you won't mind taking every day and that you know will effectively cover all of your needs. If you know you hate swallowing larger capsules or tablets, steer clear of those and go for the supplement with smaller capsules or tablets. Make sure you take a look at what actual users have to say about the products overall effectiveness as well.
And remember...
All in All, choosing the Calcium supplement for yourself is not an easy feat. However, if you keep what we have gone over on this page in mind, you will definitely find the perfect option to incorporate into your daily routine. The most important thing is that you prioritize your needs from the very beginning, so you don't have to start at square one again because you chose the wrong supplement.
Frequently Asked Questions
q:

Why is it important to incorporate a supplement with calcium?

a:

Calcium is an essential mineral for our bodies to function properly and without it, we will end up severely lacking in health. Calcium ensures our muscles, nerves, and vascular system function properly and ensures that our skeletal system remains healthy and strong. Whether you are a runner or not, you can greatly benefit from adding a calcium supplement to your daily diet.
q:

What are the benefits of taking a calcium supplement?

a:

Calcium is a mineral that the body cannot produce on its own. We are constantly using and losing calcium through regular bodily processes but have no way of replenishing the stores on our own. We depend on food to provide us with calcium but most people do not get enough calcium through diet alone.

Supplements are an easy and effective way to add some additional calcium and ensure we are meeting our bodies needs. Doing so can reduce the risk of developing osteoporosis and in turn will decrease the risk of fracture from falls or stress injuries.
q:

Why is calcium so important for women?

a:

Women are at significantly higher risk of developing osteoporosis than men. In America 80% of osteoporosis cases are women. The Osteoporosis Foundation attributes this to women generally having smaller bones than men and the sharp decrease in the bone-protecting hormone estrogen that occurs with menopause.

Due to the increased risk, it is even more important for women to do everything they can to maintain strong and healthy bones. Getting enough calcium, vitamin D, and weight-bearing exercise is the best things women can do for good bone health.
q:

Is it possible to consume too much calcium?

a:

There is no consensus on how much calcium is too much. However, some recent studies suggest that the current standard (1000mg or 1200mg for women over 50 and men over 70) may even be a little too high. Consider how much calcium you are getting from your diet and avoid exceeding the recommended dose to stay on the safe side.

Remember there is no benefit to getting more calcium than the body can absorb and it could actually be harmful to the kidneys and heart.
q:

What are good dietary sources of calcium?

a:

The calcium supplements featured on our page are a sure way to get the calcium that you need. However, if you want to supplement your intake via diet, that is certainly a great idea! You can get high levels of calcium from Dairy products like milk, yogurt, ricotta cheese, cottage cheese, and so much more.

If you are vegan or dairy intolerant, you can also consume calcium when you eat dark leafy veggies like Kale, collard greens, and broccoli. Nowadays, there are also a lot of breakfast foods, cereals, juices, non-dairy milk, and even protein bars that offer a good amount of calcium--but one of the top calcium supplements will ensure you get your daily recommended value!
Subscribe to our newsletters